Just when you thought cereal is an enemy, think again.
1. Avocados
A 50g serving of avocados has 80 calories, hence you can quickly incorporate them into a calorie-reduced eating plan.
2. Chickpeas
Lyssie Lakatos, R.D.: "Besides being crunchy, savory, and satisfying, chickpeas and other pulses, like beans, lentils, and dried peas, are packed with fiber-rich carbohydrates and protein."
3. Kale
Kale has low energy density due to its low calories and high water content. In numerous studies, consuming plenty of low-energy foods has been shown to help weight loss.
4. Fruit Popsicle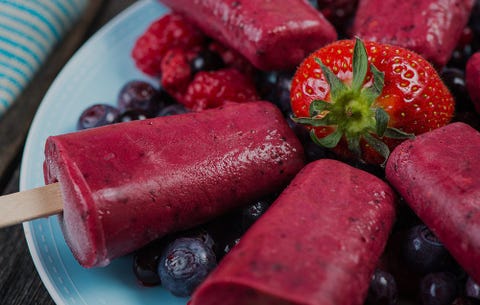 Diana Cuy Castellanos, Ph.D., R.D.: "This snack is light, but it satisfies your sweet tooth without many calories or sugar."
5. Granola-Berry Parfait
This sweet, crunchy, rich and creamy yogurt parfait is perfect. With homemade granola and three different berries, it is irresistible.
6. Green Bananas
Ilyse Schapiro, R.D.: "Green bananas are high in resistant starch, which is digested much slower than refined starches or sugars. It's packed with that good starch before it begins to ripen and become sugary."
7. Baked Potato with Broccoli and Cheese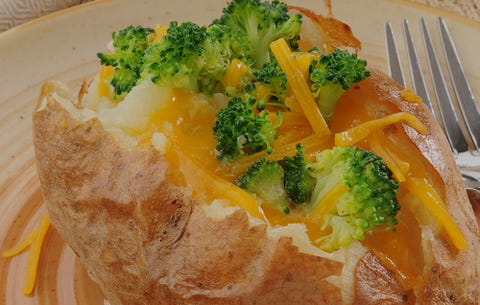 Lyssie Lakatos, R.D.: "A 3.5-ounce potato is only 100 calories and is super satisfying—thanks to its water and fiber content."
8. Cereals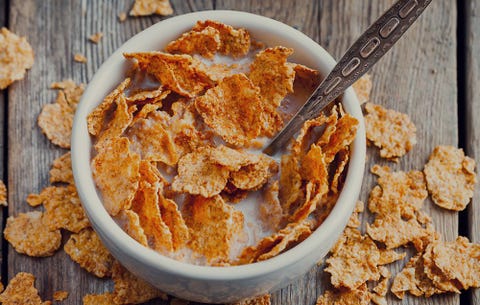 Ilyse Schapiro, R.D.: "Cereal is filling and a great pre-workout snack if you're going to the gym. A lot of people think of cereal as forbidden when it comes to weight loss, but you don't need to deprive yourself."
9. Butternut Squash
High in fiber and extremely nutritious.
10. Trail Mix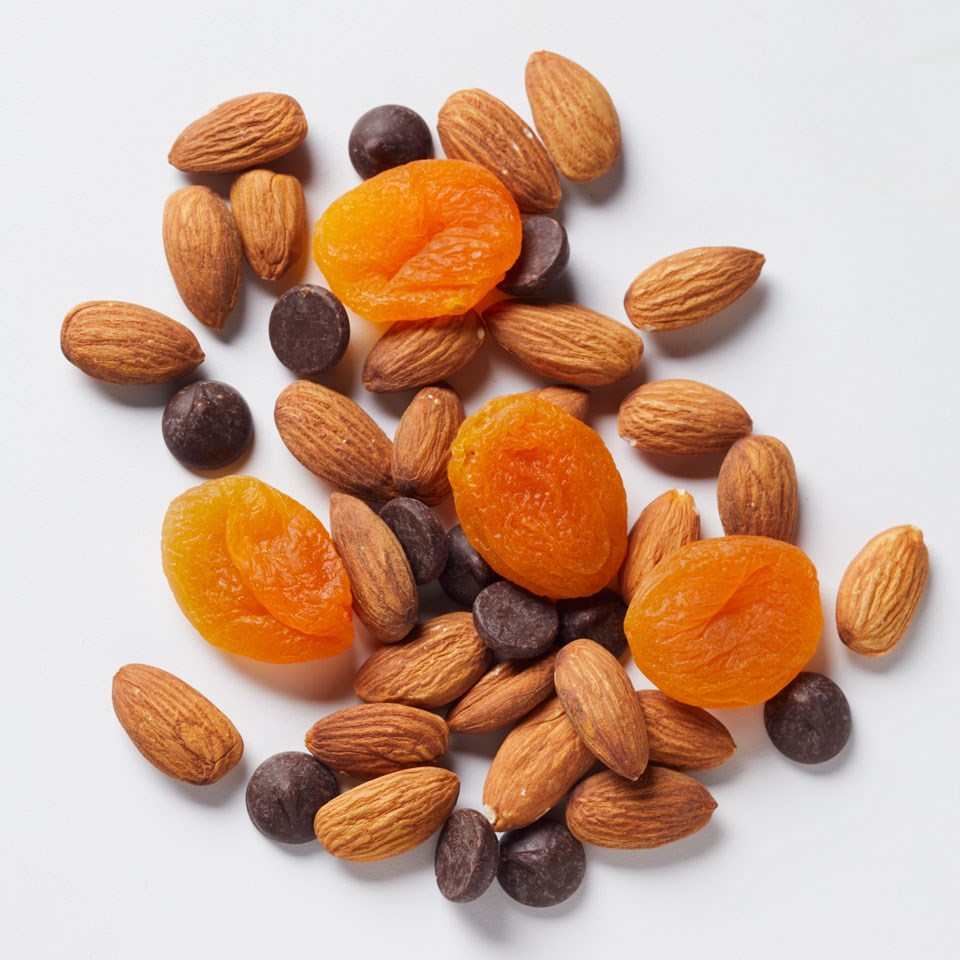 Lakatos Shames: "Pistachios are the skinny nut. You can have 30 of them for just 100 calories, and they're a good source of fiber and protein to help that whole-grain cereal stick with you longer."
11. Peanut Butter
Tasty and filling.
12. Popcorn
Ilyse Schapiro, R.D.: "Popcorn is high in fiber, which makes it an appetite-suppressing snack."