We hope you find your next favorite thing from the list below! Each product was independently selected by our editors. Some may have been sent as samples for us to fiddle with, but all opinions in this article are our own. Oh, and FYI — LucksList may collect a share of sales or other compensation from the links on this page if you decide to buy something (that's how we stay in business). Reviews have been edited for length and clarity. Enjoy finding your next favorite thing!
1. Want to grow herbs in your house? This gadget is what you need. AeroGarden Harvest allows you to grow up to 6 herbs at a time. It even includes an herb seed kit. Plus it has a control panel that tells you when to add water. It's also got a light system that illuminates your exciting herb harvest.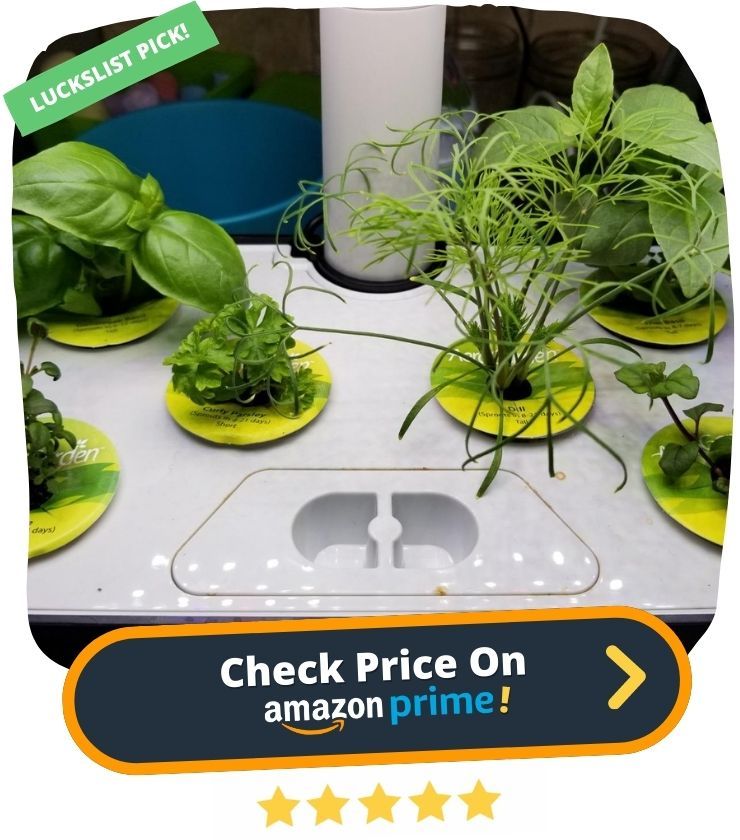 "Bought this for my husband's birthday. He had previously looked into getting one but because they were fairly expensive, and he wasn't convinced that they would work all that well, he never did."
Amazon Review By amybrandt11
2. Got sore muscles? This Mini Massage Gun Deep Tissue Massager will ease your muscle pain in no time. It's super lightweight and small in design, so you can put it in your handbag easily. It's got 4 massage heads and 4 speed levels so your muscle groups will get the treatment it deserves.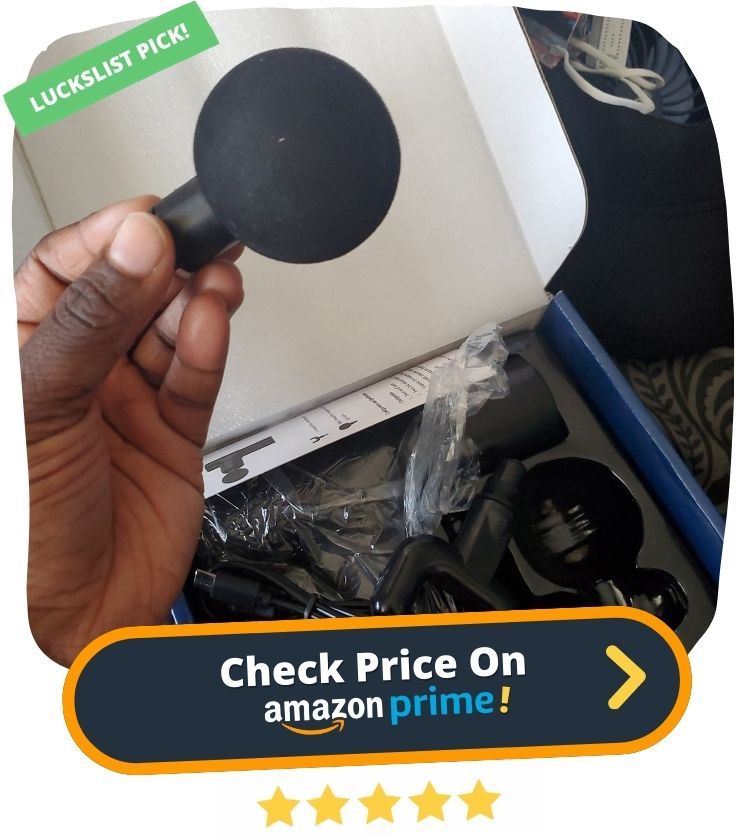 "Great like massager for areas where pain just hits. I usually use on legs after walks with the dog, but can be used on any area of the body really. Easy to use and charges really quickly, love that no batteries are needed."
Amazon Review By J
3. Want to print pictures directly from your phone? Use Fujifilm Instax Mini Link Smartphone Printer. With just the Instax mini link app, you can quick print speed in just 12 seconds. It's also got Bluetooth capability. You're sure to impress your friends when you want them to take home a photo.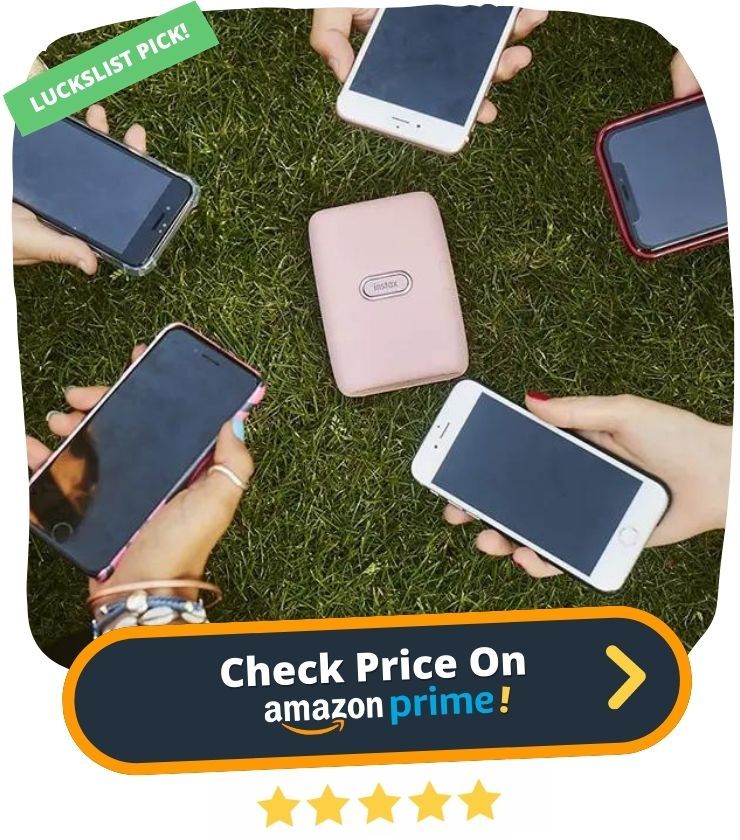 "This is a cool little printer. So neat to just print anything from your phone. Keep in mind these are still Polaroids so you're not getting amazing high definition but it's pretty decent."
Amazon Review By R&D Canada
4. Looking for a lighter that you can use under any weather conditions? Look no further than the MEIRUBY Lighter Electric Lighter! This windproof and splashproof lighter is perfect for anyone who wants to light candles elegantly. The slender design makes it easy to use, and it comes with a USB charging cable so you can recharge it on the go.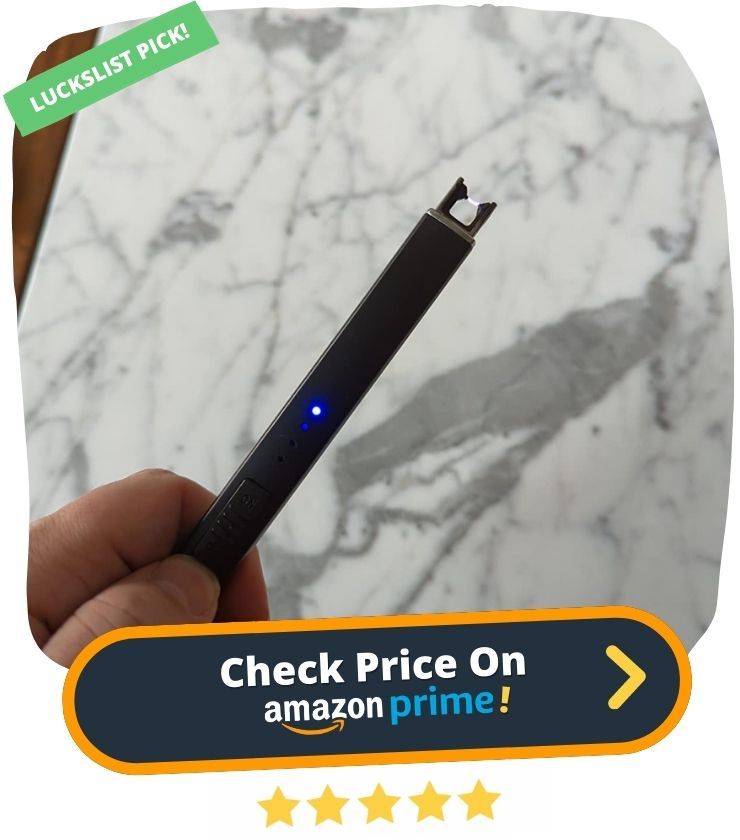 "I bought one of these as a gift for one of my parents and they loved it! I heard so many good things about this lighter so I had to order one for myself. It's really easy to use and is amazing for lighting candles!"
Amazon Review By Dom P
5. Looking for a smart plug that gives you the convenience of Voice control? Meet the Kasa Smart Plug by TP-Link. With this little gem, you can control any home electronic appliances with your voice via Amazon Alexa or Google Home Assistant. Whether you're at home, in the office or on vacation, you can turn electronics on and off from anywhere using your smartphone and the Kasa app.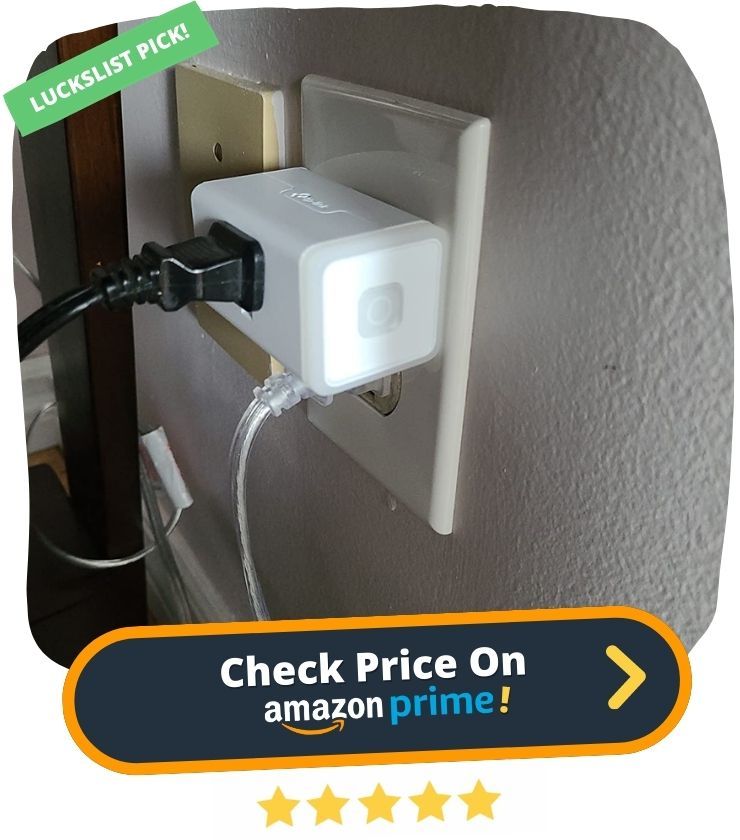 "I love having these set up. Life is so much easier with them. And I recently learned you can plug them into power strips = game changing life hack. The Kasa app is very easy to use. (I made the mistake of buying a couple other kinds with other apps & was sad that I hadn't installed them till it was too late to return.)"
Amazon Review By M.M.M.M.
6. Introducing the Kamep Wireless Wifi Video Doorbell Camera! This camera is perfect for anyone who wants to improve their home security. With its 1080P Full HD and 2-Way Audio, you'll be able to see and talk to whoever is at your door – whether it's a friend or a pesky salesman. The best part? The rechargeable batteries will last up to 4-6 months, so you don't have to worry about constantly charging them.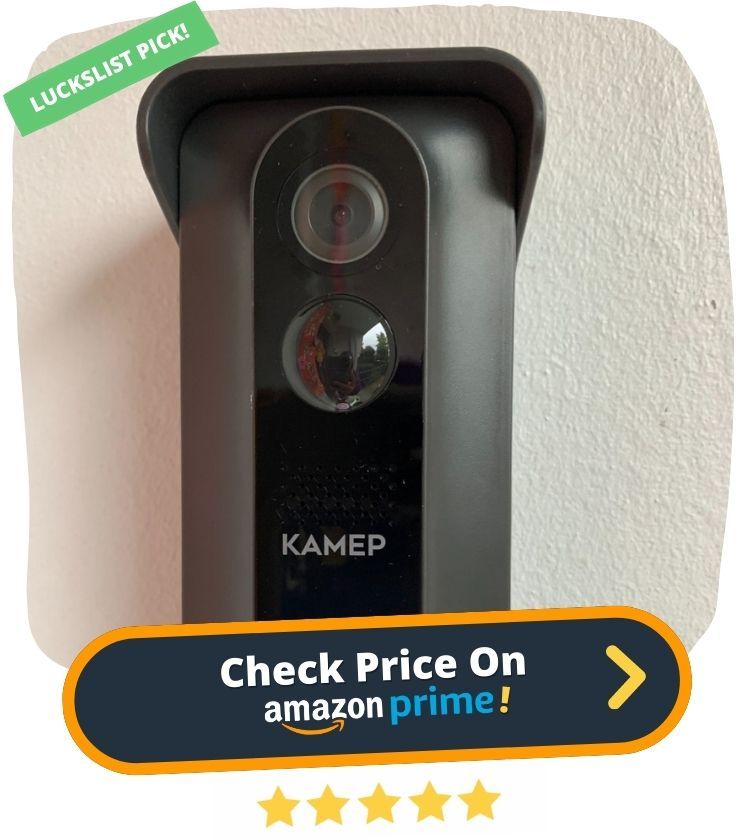 "The doorbell camera has a wide detection range, and the view is very clear. It supports multiple family members on the online app, compatible with both iOS and Android."
Amazon Review By Feng Xu
7. Looking for an alarm clock that will wake you up gently and naturally? Look no further than the Touch Wake Up Night Light with Sunrise Simulation! This unique alarm clock features a sleep aid feature that slowly changes the light from dark to soft warm white, gradually waking you up in 30 minutes. No more harsh blasts of sound or light to jolt you awake! The Touch Wake Up Night Light is perfect for heavy sleepers, with a snooze mode that restarts the alarm automatically after 5 minutes if you don't turn it off.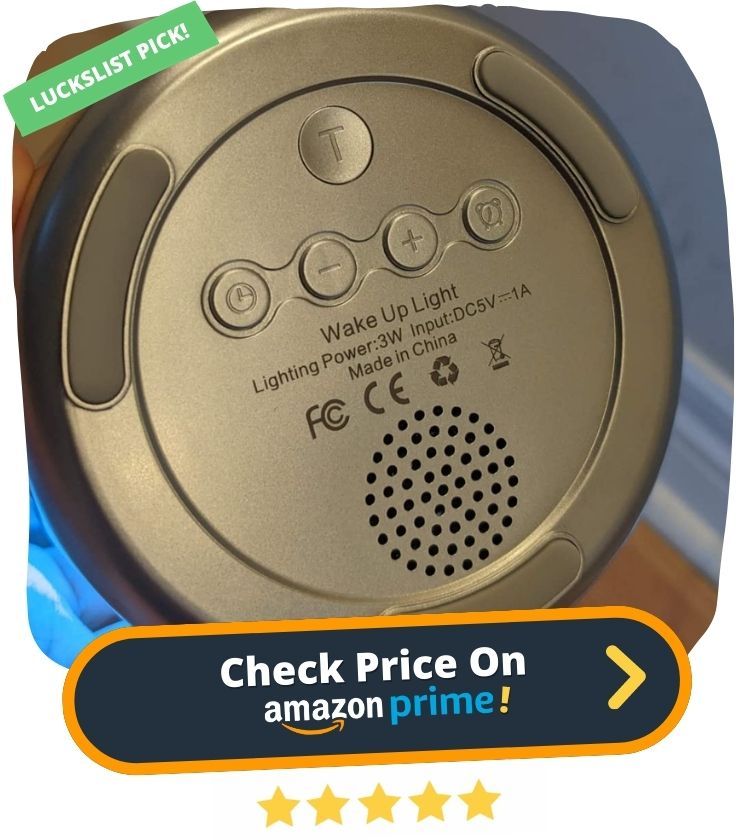 "Really happy with this product but I wish the size would be a tad bigger. Upon opening, it's quite compact - about 6" tall."
Amazon Review By Daisy Han
8. Looking for a way to save energy and stay comfortable at home? Check out the Google Nest Thermostat! This ENERGY STAR certified smart thermostat is designed to help you save energy and money, while keeping your home comfortable. The Nest Thermostat is easy to install and can be controlled remotely from your phone, laptop, or tablet.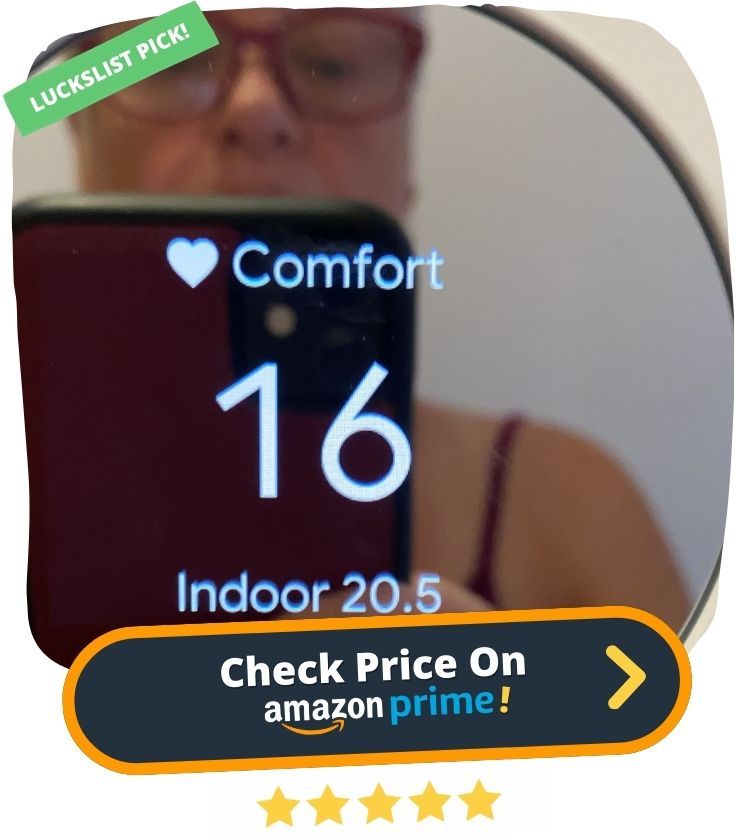 "This is amazing. Love having control on my phone. Love Nest products. I use GOOGLE not Alexa. No problems whatsoever. My only problem is they said you don't need a "C" wire but it keeps saying I have an error and a "C" wire would assist in battery longevity."
Amazon Review By Rhonda Susan Chappell
9. Introducing the Patio Umbrella Light 3 Brightness Mode Cordless! This handy umbrella light is perfect for camping, BBQs, playing cards, or just relaxing in your leisure chair in the evening. With three brightness modes, you can choose the perfect amount of light for any occasion. The built-in auto adjustable strong clamp means no extra tools are needed to attach it to your umbrella, and it can also be hung anywhere using the two hooks.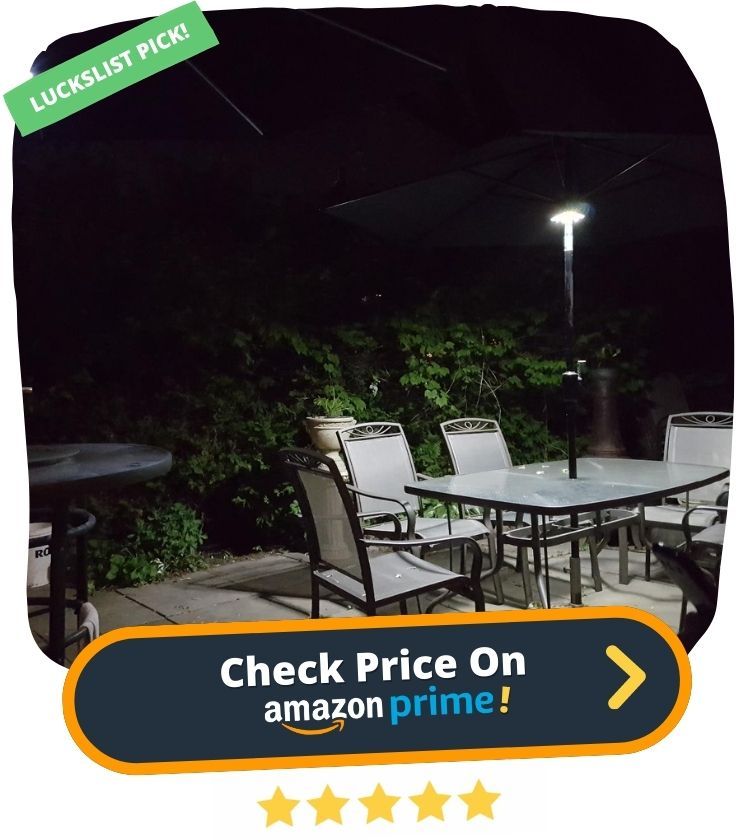 "Works just like you'd imagine and it's super easy to put on. Only recommendation, flip it. I went off this pic and put it with the lights pointing down, you feel like you're being interrogated haha so I flipped it to point up at the umbrella."
Amazon Review By Teisha Wasylenko
10. Looking for a smart and easy way to control your outdoor devices? Look no further than the meross Smart Outdoor Plug! This handy little device gives you remote and voice control over two sockets, so you can easily turn on and off appliances from anywhere. You can also schedule each socket to turn on and off automatically, which is great for saving energy. Plus, the IP44 weatherproof housing makes it perfect for use in any outdoor space.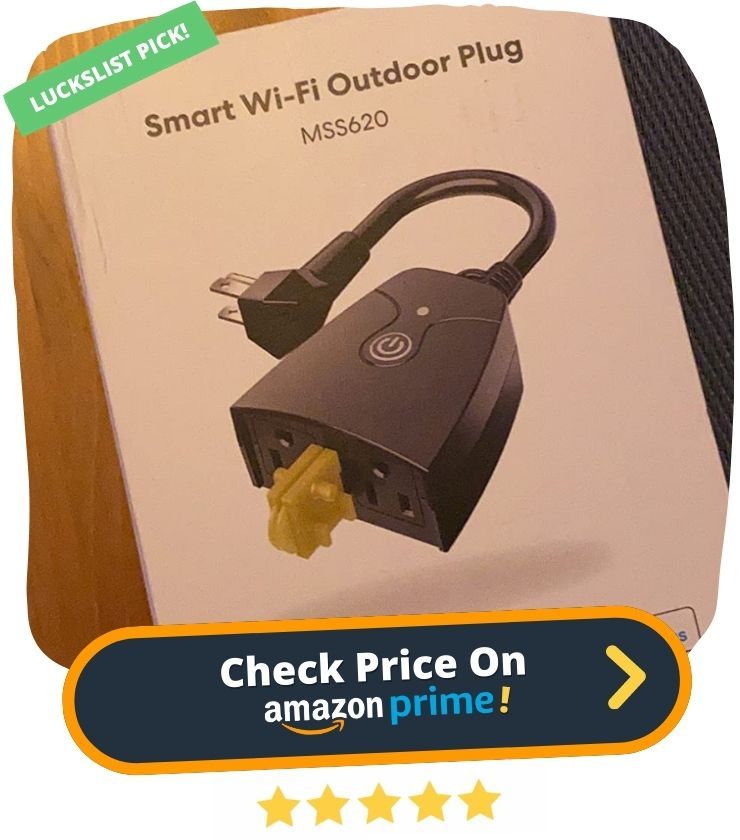 "Easy to set up and works on a dual-band optimized network without any issues. I asked this question before buying but didn't get a clear answer, so I'm back to help others with my findings."
Amazon Review By Sabz
11. The FOREO LUNA mini 2 is the ultimate facial cleansing brush for those who want the best of both worlds - a deep cleanse and a gentle massage. This affordable, palm-sized device is perfect for on-the-go use and offers all the benefits of a full-size FOREO cleansing device. The LUNA mini 2 removes up-to 99.5% of dirt and oil, dead skin cells, unclogs pores and removes makeup residue, leaving your skin clean, refreshed and glowing.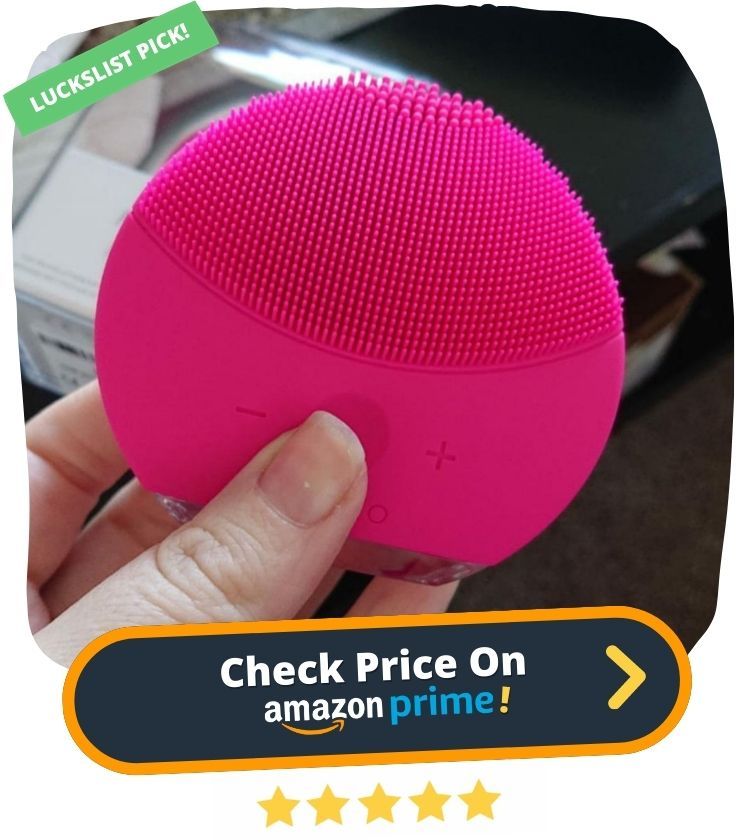 "I've been looking to purchase the Foreo mini 2. The discounted price that Amazon offered it for pushed me to buy it. I love the fact that you don't have to switch out brushes which ultimately costs more money."
Amazon Review By Colette Hagemeister
12. Do you love taking selfies but hate how they always turn out dark and grainy? Well, say goodbye to bad selfies with the Aduro U-Stream Selfie Ring Light with 24" Gooseneck Stand! This selfie light ring comes with three different lighting options (white, warm yellow, and warm white) and 10 different levels of brightness, so you can always get the perfect amount of light. Plus, the flexible gooseneck phone holder lets you capture the best angle while streaming live or taking selfies.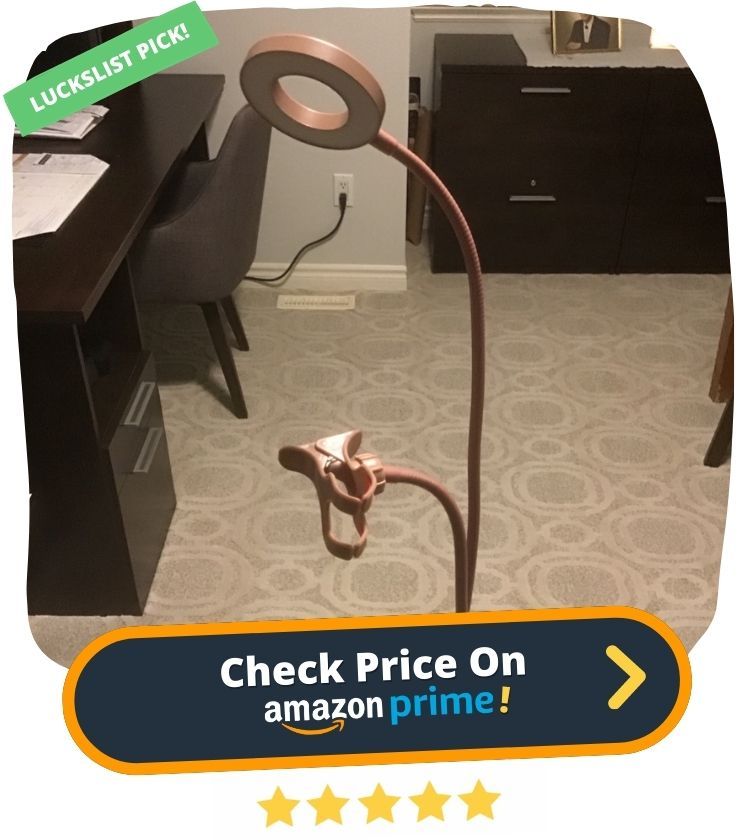 "This is item is amazing for all those Zoom and Team meetings. If you want to look professional on camera, this is the way to go."
Amazon Review By Love2shop
13. Are you ready to take your video conferences to the next level? With the selfila Video Conference Lighting Kit, you can do just that! This amazing lighting kit comes with everything you need to make sure you look your best on camera, no matter where you are. The selfila Video Conference Lighting Kit features 48 LED lights that can be adjusted to fit any setting. The color temperature is adjustable from 3200K to 6500K, so you can get the perfect lighting for any situation.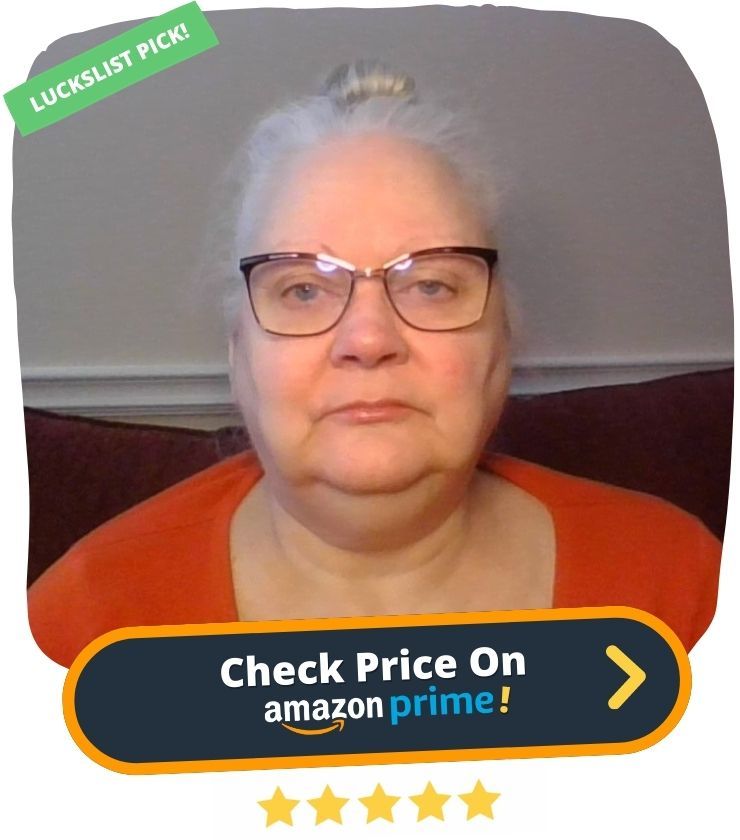 "When I am video chatting, I always seem to be in the dark, even with large windows. This lighting makes things a lot brighter. The first picture is without the light, the next 5 pictures are the levels of lighting, and the next 5 pictures are how bright it can get."
Amazon Review By Debra Campbell
14. No more linty sweaters! The AW Union Fabric Shaver lint remover is here to save your clothes and give them a fresh new look. This USB powered depiller quickly and efficiently removes lints from all sorts of fabric, from sweaters to leggings. No more wasted batteries or time waiting for charging – simply plug it into a USB charger and start shaving. With its 70" cord and sharp replaceable blades, this pilling remover offers a constant, stable and steady power that will make your shaving experience much easier.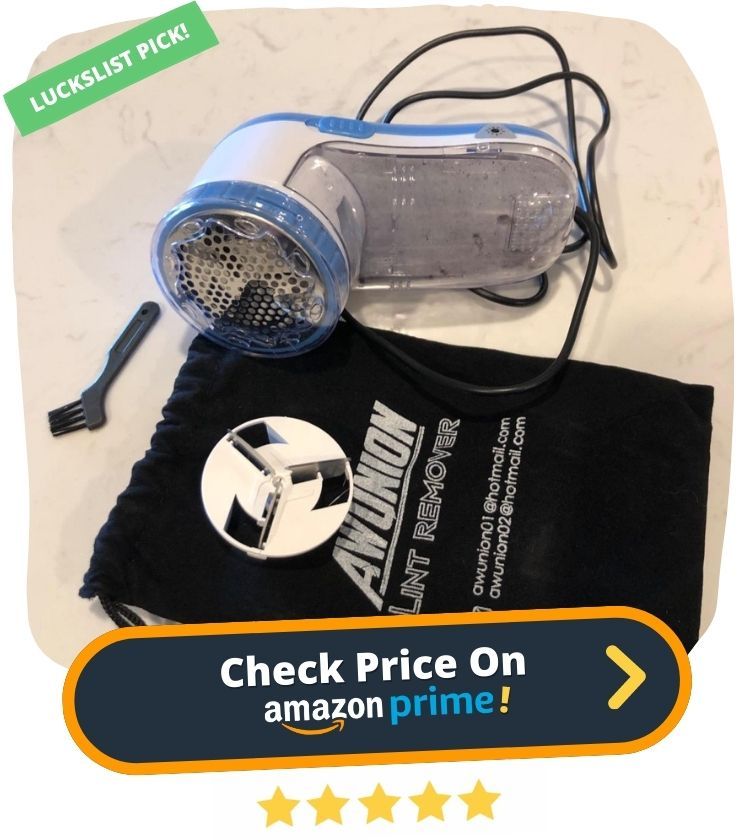 "This works wonders taking the pilling off of clothes! I've tried it on 5 or 6 types of fabrics and it makes them look like new. (See two sets of before and after photos.)"
Amazon Review By Laura
15. Looking for a gaming keyboard that will take your gaming to the next level? Look no further than the LANGTU Membrane Gaming Keyboard! This keyboard is designed with an aluminum alloy panel for durability and features a water-resistant design to protect against spills. When your main supplier starts to get shaky, you'll need something to depend on. This keyboard is that something. It's almost like a house to your name when you buy it, because it is yours.
"So I purchased this keyboard and ended up buying a second one due to the annoying spring sound on the space bar which I thought was a defect... until the replacement arrived and same thing but worse. Guess I should have read the reviews a little more as this seems to be a known issue."
Amazon Review By Chiara