We hope you find your next favorite thing from the list below!  Each product was independently selected by our editors. Some may have been sent as samples for us to fiddle with, but all opinions in this article are our own.  Oh, and FYI — LucksList may collect a share of sales or other compensation from the links on this page if you decide to buy something (that's how we stay in business). Reviews have been edited for length and clarity.  Enjoy finding your next favorite thing!
1. If you're looking for a modern and stylish way to store your bathroom essentials, look no further than our mDesign Plastic Apothecary Canister Jar Storage set. This set of three sleek canister jars is perfect for storing everything from cotton swabs and makeup applicators to guest soaps and bath bombs.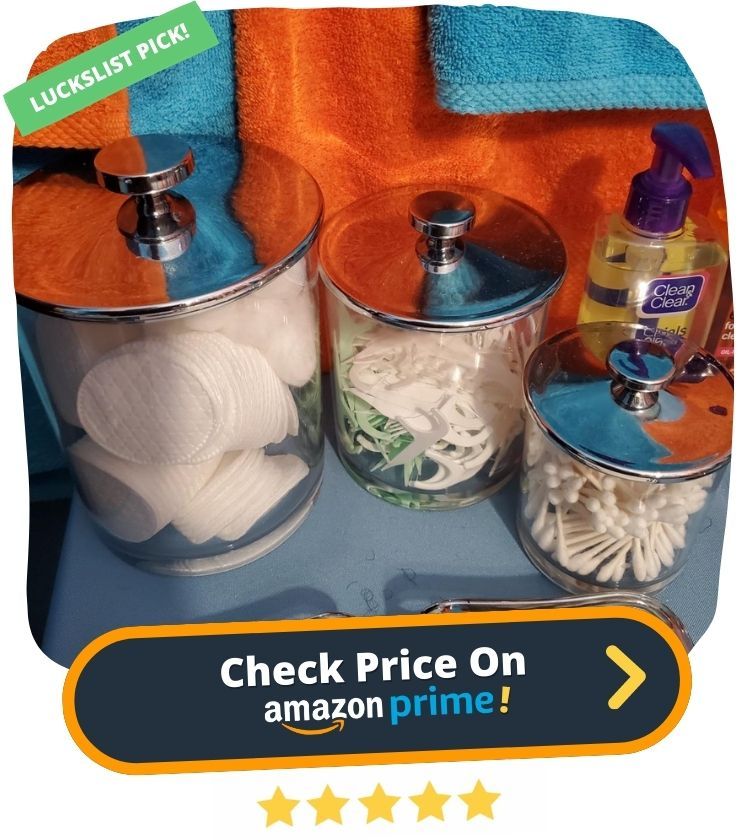 "They look SO nice! Exceeded my expectations and really elevate the look of our guest bathroom. The look like they'd be heavy but they're super light weight!"
Amazon Review By Carisa Valencia
2. Looking for a durable and versatile Dutch oven that can handle all your cooking needs? Look no further than the Amazon Basics Enameled Cast Iron Covered Dutch Oven. This tough little number is made from cast iron for even heat distribution and retention, and is oven safe up to 400 degrees Fahrenheit.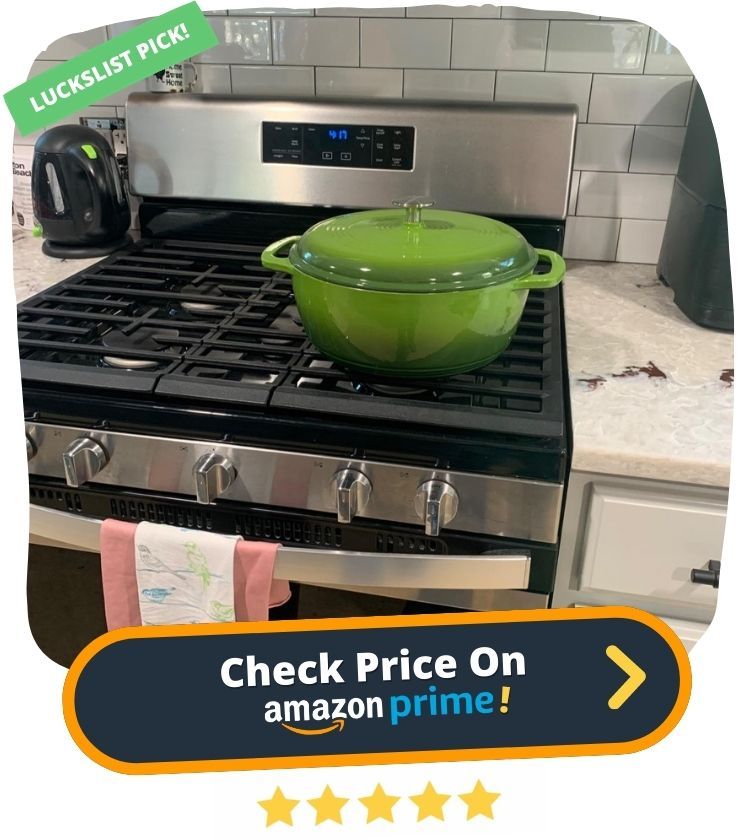 "I have longed to get a Le Creuset Dutch oven… When I saw the price for this purchase, I took a chance. It wasn't the blue I had my eye on with the LC brand, but this blue is gorgeous!! This is the Dutch oven I was looking for to make those really large one pot meals."
Amazon Review By MB
3. Introducing the Elixir Square Wine Glasses Set of 4! These beautiful glasses are perfect for any wine lover. The contemporary, cylindrical body and slender stem showcase sparkling, red, and white wines perfectly. They make a great gift for any occasion, including weddings, anniversaries, Mothers day, Fathers day, housewarmings, or engagement parties.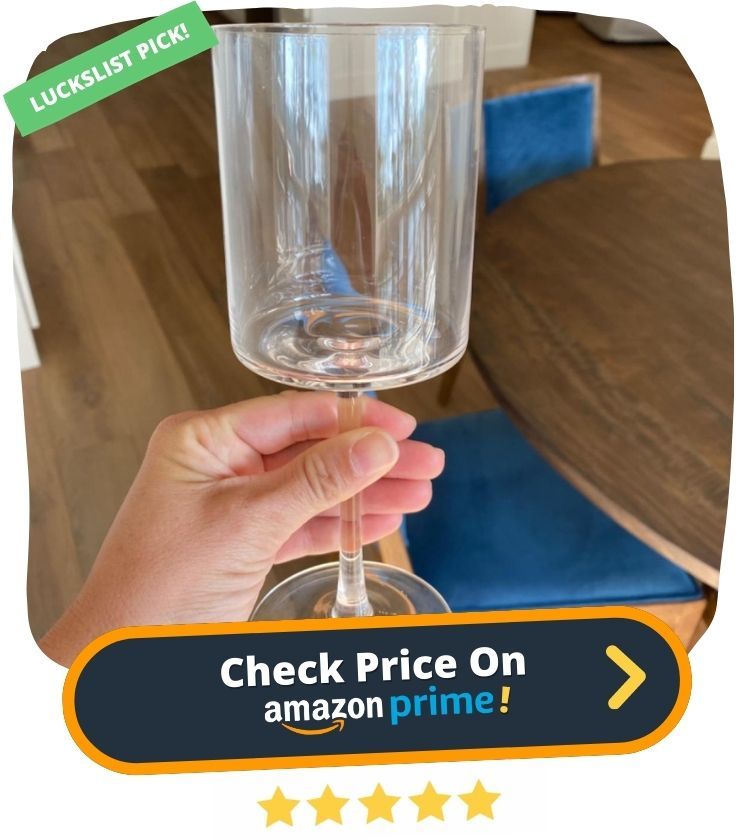 "These are the perfect wine glass for any wine, also a great gift! I have definitely purchased more than once."
Amazon Review By Kathleen zwack
4. Looking for a sleek and stylish way to keep your home organized? Look no further than the Clear Acrylic Tray Spill Proof. This stylish tray is made from 4.5mm crystal clear acrylic, making it durable and long lasting. It's the perfect choice for organizing by the door, on your desk, or in the bathroom.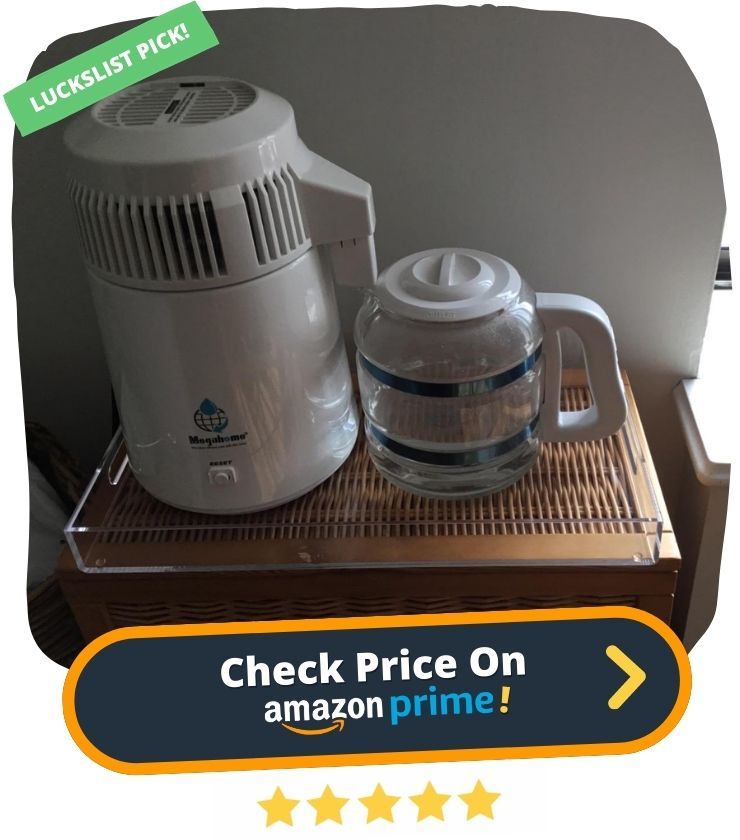 "Sturdy, perfectly sized tray that works well and is priced right."
Amazon Review By Michael DiSilvio
5. Introducing the MUSICOZY Sleep Headphones Bluetooth Headband! This innovative headband is perfect for anyone who wants to enjoy some restful sleep while listening to their favorite tunes. The headband features built-in Bluetooth technology, so you can easily pair it with your smartphone or tablet device.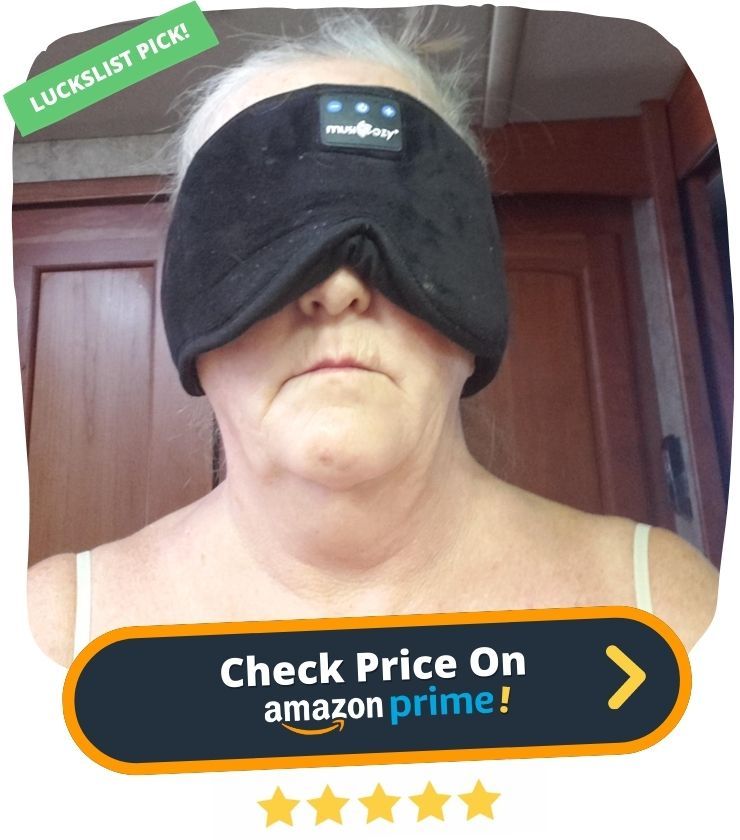 "There are pro's and con's to these sleep headphones, but the bottom line for me, is they do the job better than anything else I have found and the price was reasonable."
Amazon Review By scbuckeyes
6. The Omter Band with Case Compatible with Apple Watch is the perfect accessory for your smart watch. Made of resin, it is water resistant and perfect for everyday wear. The band is also stylish enough for a night out or a day at the office. With a removal tool kit included, it is easy to adjust the band to your wrist size.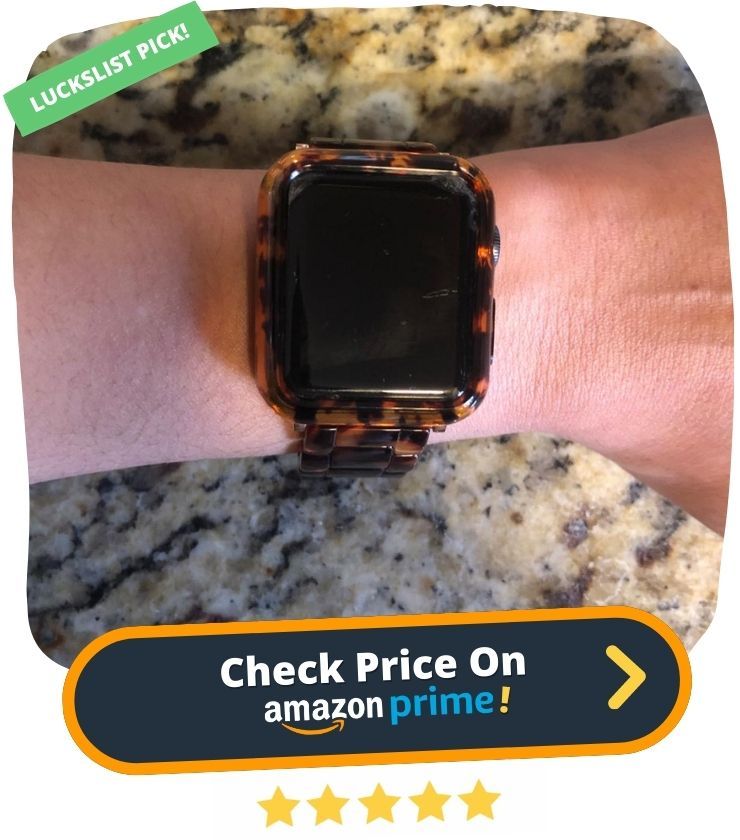 "Stylish without being over the top bling for a guy. Several compliments already. I wanted a 'professional' band that I could wear in the shower/hot tub and during exercise."
Amazon Review By Dave-O
7. If you're looking for a water bottle that will help you stay hydrated and on track with your fitness goals, look no further than the AQUAFIT 1 Gallon Water Bottle. This high-quality water bottle features time markers and motivational quotes on the side, so you can easily see how much water you're drinking throughout the day.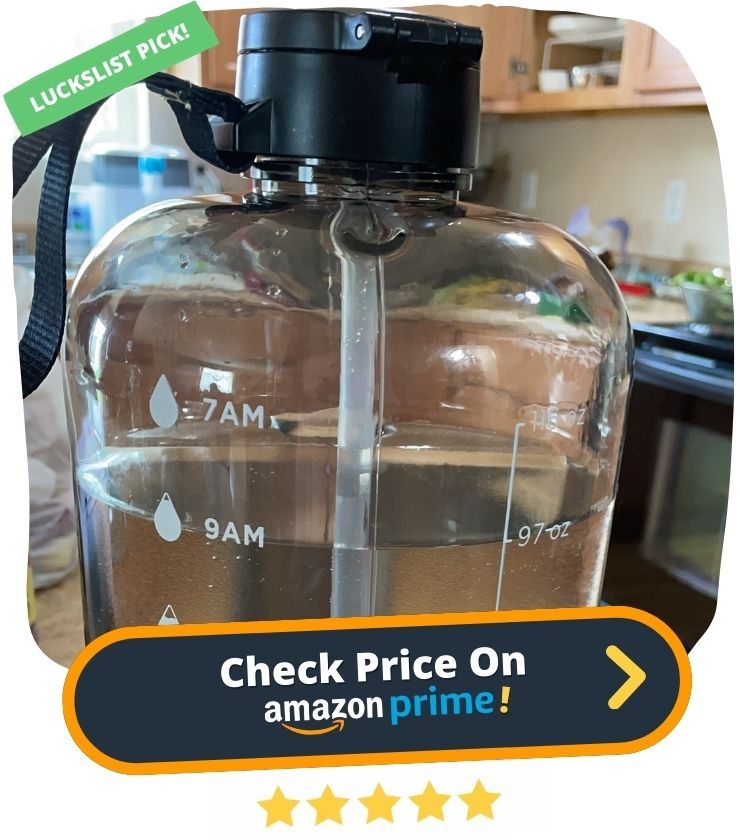 "I can't tell you how many people I've recommended this bottle to... People walk by my office and it's a good conversation starter. I've had this bottle for almost a year now, and it's improved my water intake so much. I'll never go back to using a regular water bottle."
Amazon Review By Deanna.m
8. Looking for a way to relax and unwind? Look no further than the Cleverfy Aromatherapy Shower Steamers! Made with pure essential oils and nature identical fragrance, these shower steamers offer the true benefits of aromatherapy.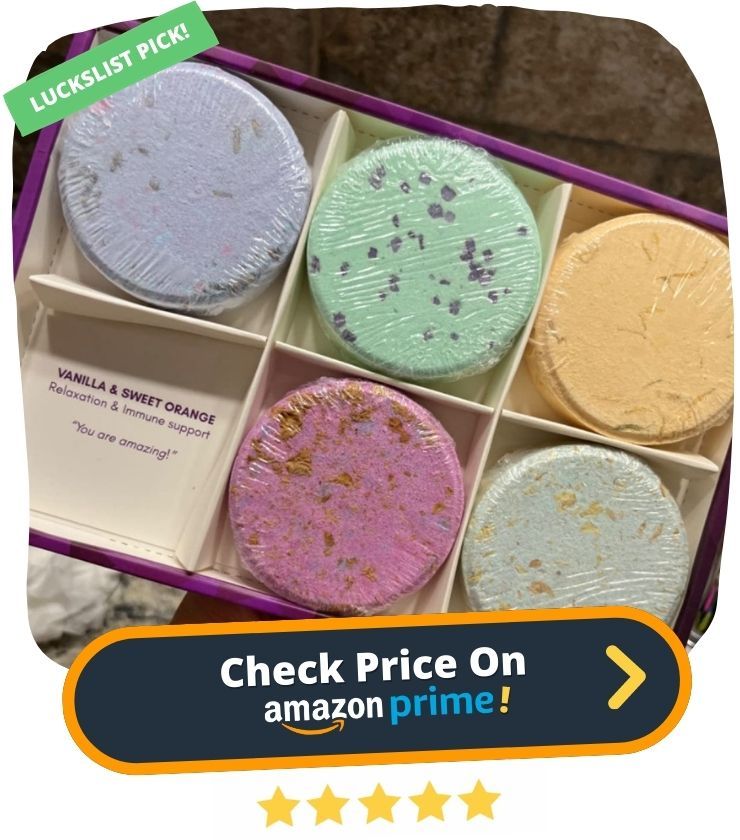 "These are the best shower steamers I've ever tried, and this is after trying out a few different brands that turned out to have no smell, melted too quickly, etc. Each of these smells exactly like the description (which is included beneath each steamer in the box) and has a nice scent that lasts a long time."
Amazon Review By Arie M.
9. Love brownies? Who doesn't? The Edge Brownie Pan is the only zig zag and sectioned brownie pan that adds two crispy, chewy, and perfectly crunchy edges to every brownie. This ensures that each and every piece is the best one. With evenly distributed heat, every serving will be baked to perfection.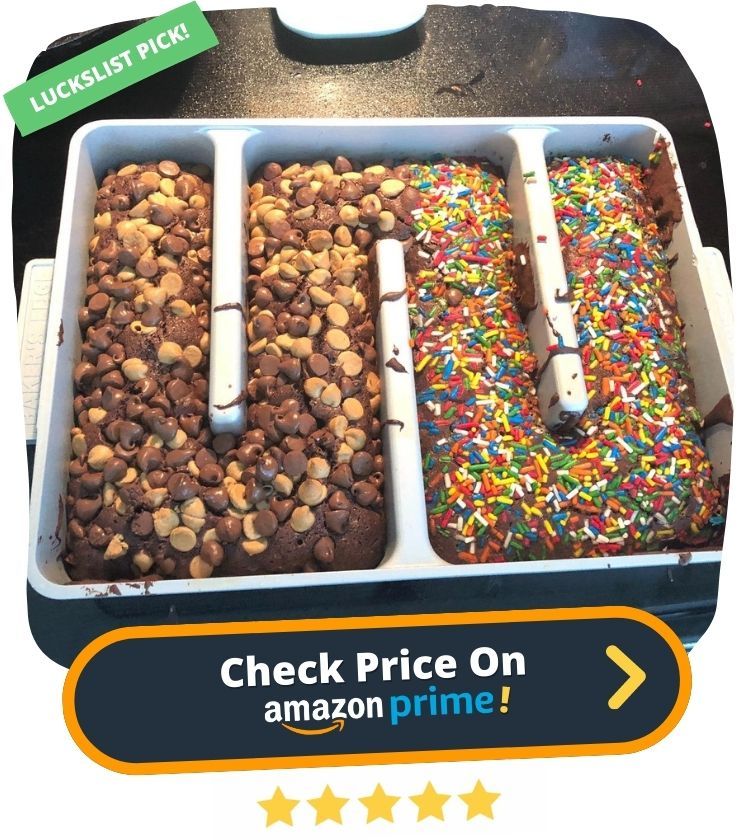 "This pan definitely requires a double batch to make a thicker brownie. This was a gift for my husband, he loves the edges of the brownies and this creates what he loves all the way around."
Amazon Review By Tiffany Burke
10. Do you or your children need a way to relieve stress and anxiety? If so, then check out our ASONA Rainbow Push Bubble Pop Fidget Toys! These toys are great for helping people of all ages to decompress and relax. The popping sound is very enjoyable and can help to restore your mood.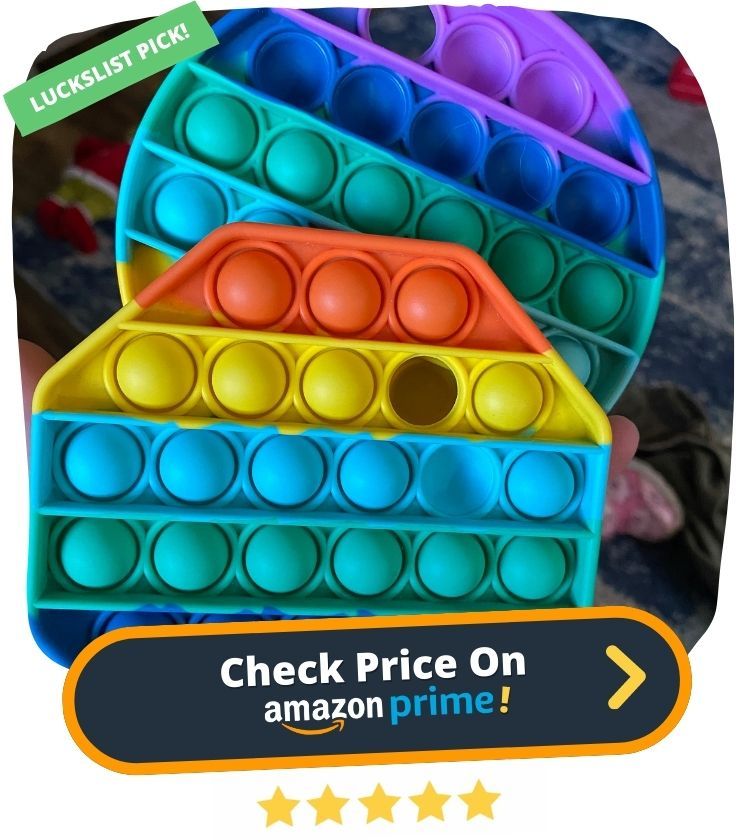 "I use these a lot for different things. I keep them in the car or in my purse to distract my kiddos. I am also a teacher and use these for students to sound out words. They make a sound and push a button at the same time."
Amazon Review By pkc
11. When it comes to food preservation, the KOIOS Vacuum Sealer Machine is in a league of its own. This powerful little appliance can keep food fresh up to 7 times longer than traditional storage methods, saving you money and reducing waste.
"This is a nice mid-priced machine. I looked at many and they all seemed to function about the same way. I chose this one because I had hoped the quality in this price range would be a little better. I saw no benefit in paying more and am happy with my choice."
Amazon Review By Patricia Hampton
12. Looking for a chic and stylish straw tote bag that's perfect for summer? Look no further than this Large Straw Beach Tote Bag from our women's collection. Made from high quality straw that's lightweight and durable, this tote bag is perfect for carrying all your essentials to the beach or pool.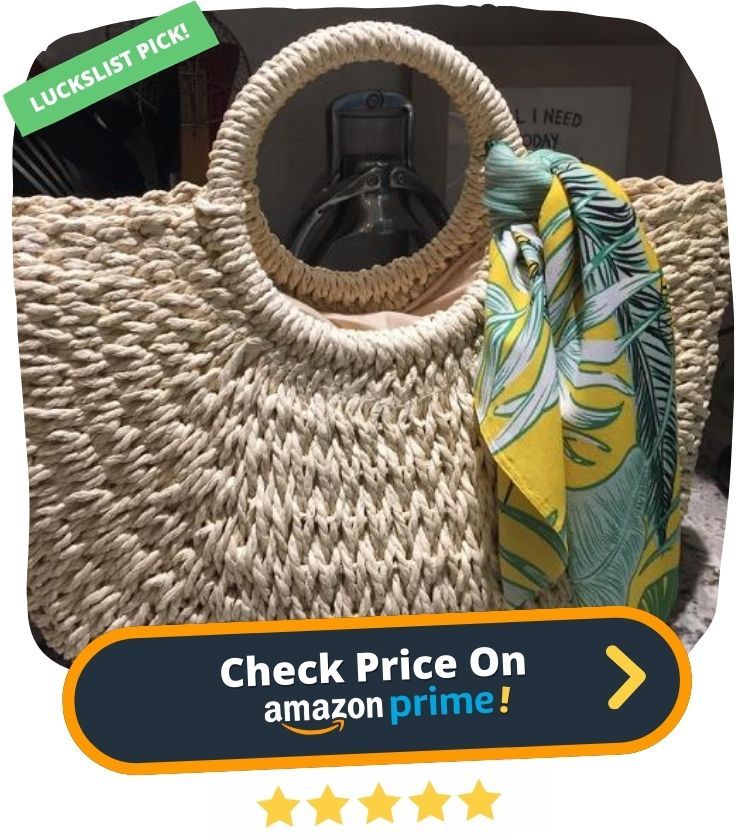 "I wanted a cute bag for a winery visit, so I chose this one. It's super cute and will complement all of your fun summer outfits. I wore mine with a colorful 2 piece top and pants set with nude sandals and gold jewelry."
Amazon Review By Nekishia L Woods
13. Looking to add some spice to your life? Plant Theatre's Pepper Seeds for Planting kit has everything you need to grow your own hot chili and sweet pepper plants at home. Our specially selected seeds allow you to grow a variety of peppers, from mild to hot, that can add a kick to your culinary creations.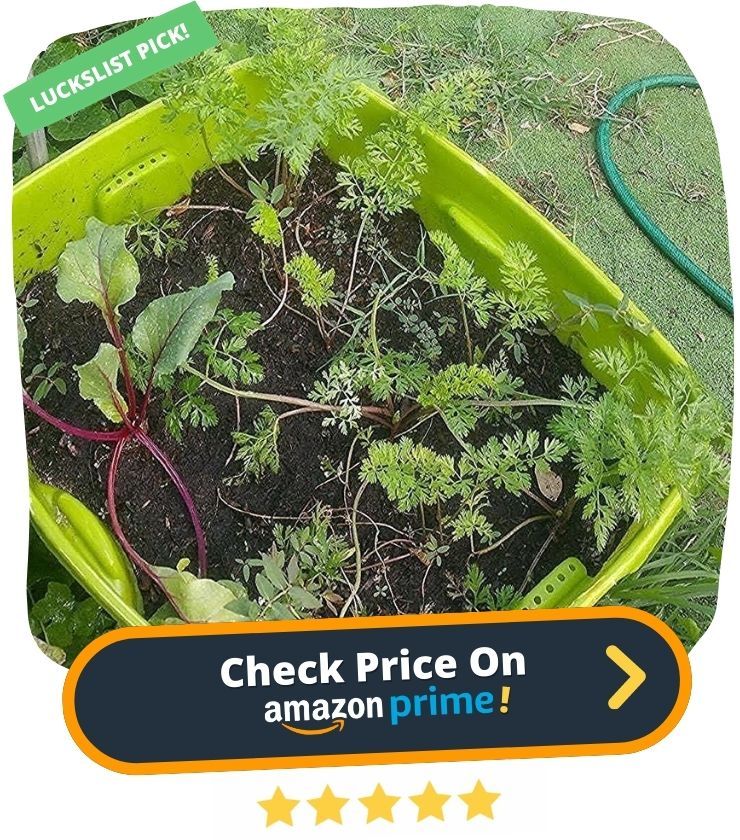 "I went in with low expectations as I was never able to grow anything lol. It was bought as a fun project with the kids but now I think my green thumb is itching! I bought seeds from a different company and planted those as well. It's becoming somewhat addicting. And this kit had everything you need to get it started."
Amazon Review By HECTOR LOPEZ
14. The iRobot Roomba 675 Robot Vacuum is perfect for busy households. With its Patented 3-Stage Cleaning System and Dual Multi-Surface Brushes, it can pick up everything from small particles to large debris, making it ideal for homes with pets or children.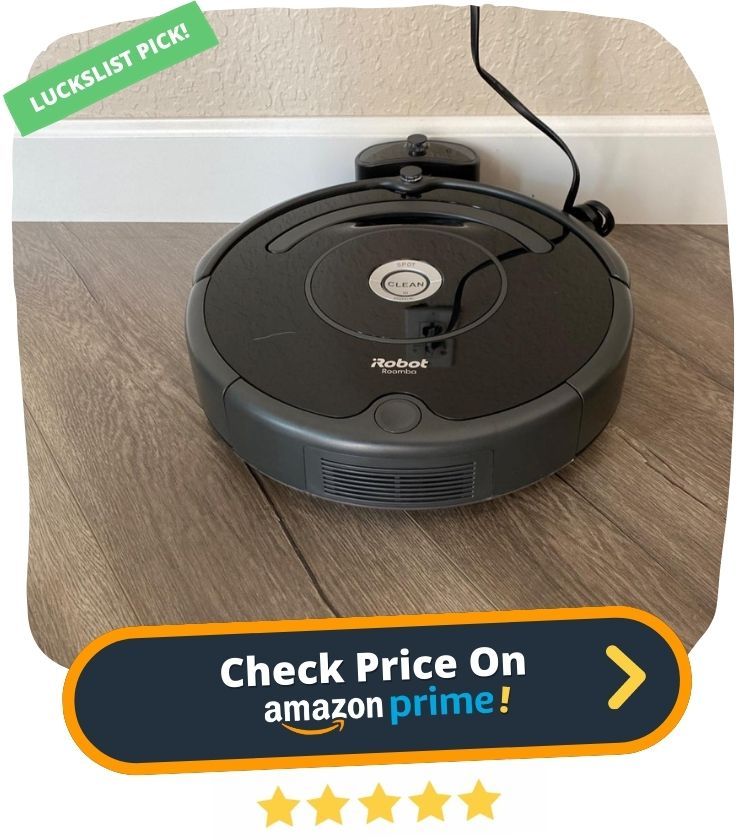 "The iRobot 675 has changed my life. I'm a mom to 4 young children living in a 1880 square foot house on a large wooded lot. My kids are outside A LOT and track in all kinds of dirt, mud, leaves, grass, etc. My husband, while I love him, is also kind of a mess and has a bad habit of not wiping his shoes and bringing in a ton of sawdust from his projects."
Amazon Review By DF
15. Looking to add a little luxury to your life? The LiveFine Towel Warmer is the perfect way to do it! This sleek and stylish unit heats towels, robes, blankets and other fabric items, making every shower a spa-like experience. With an easy-to-use 15-minute timer, you can always have a warm towel on hand.
"Nothing better than a hot towel when you get out of the shower. Will hold 2 full size bath sheets, takes about 15 minutes to heat both fully. I've been using it every day since Christmas, fantastic buy."
Amazon Review By a.isaacs