You may think you've got all the items you need for hygiene and sanitation, but a quick look at this list will tell you, you need more. We've got this list of the best beauty and cleaning products Amazon has to offer.
We hope you find your next favorite thing from the list below!  Each product was independently selected by our editors. Some may have been sent as samples for us to fiddle with, but all opinions in this article are our own.  Oh, and FYI — LucksList may collect a share of sales or other compensation from the links on this page if you decide to buy something (that's how we stay in business). Reviews have been edited for length and clarity.  Enjoy finding your next favorite thing!
1. Looking for a volumizing hair dryer that also styles your hair? Check out the REVLON One-Step Volumizer. This unique hair dryer helps reduce frizz, smoothens, and preserves your hair's natural moisture for maximum shine.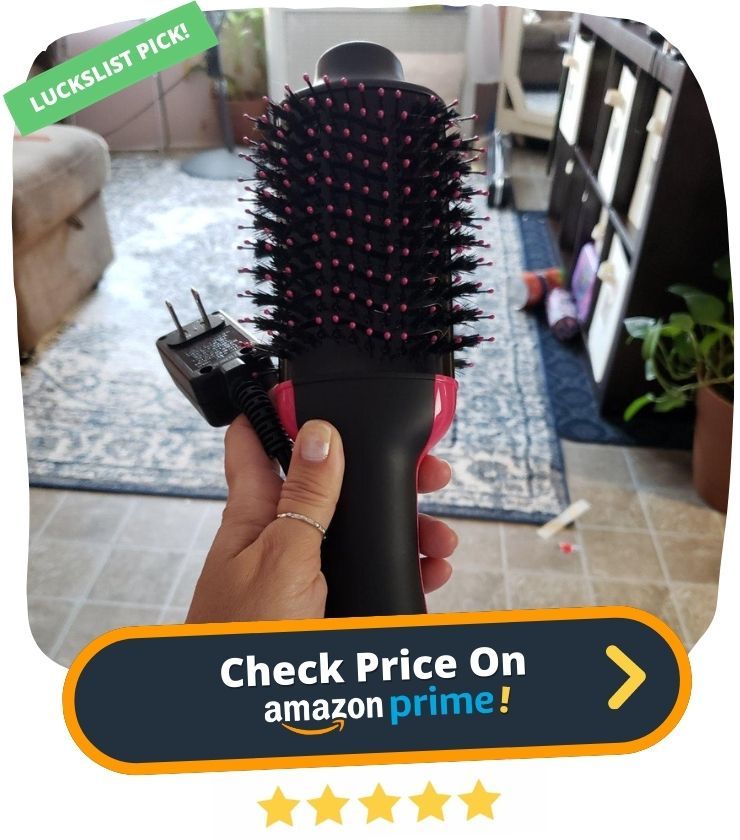 "I LOVE this dryer. it makes my hair so soft and amazing, and it dries it so quickly. After I wash, I use Hairgenics Pronexa Hair Bonder Bond Repairing Complex and let it sit (AMAZING hair product, by the way), then wash it out, and dry with the revlon. My hair looks like i just walked out of the salon and spent $100, every time."
Amazon Review By Joey G
2. Looking for a dramatic, false lash effect without all the fuss? Meet Lash Princess False Lash Mascara from essence cosmetics. This amazing mascara defines and separates lashes while delivering bold volume and sculpted length- all without clumps or globs! Plus, it's long lasting formula means you can go about your day free from flaking or fading.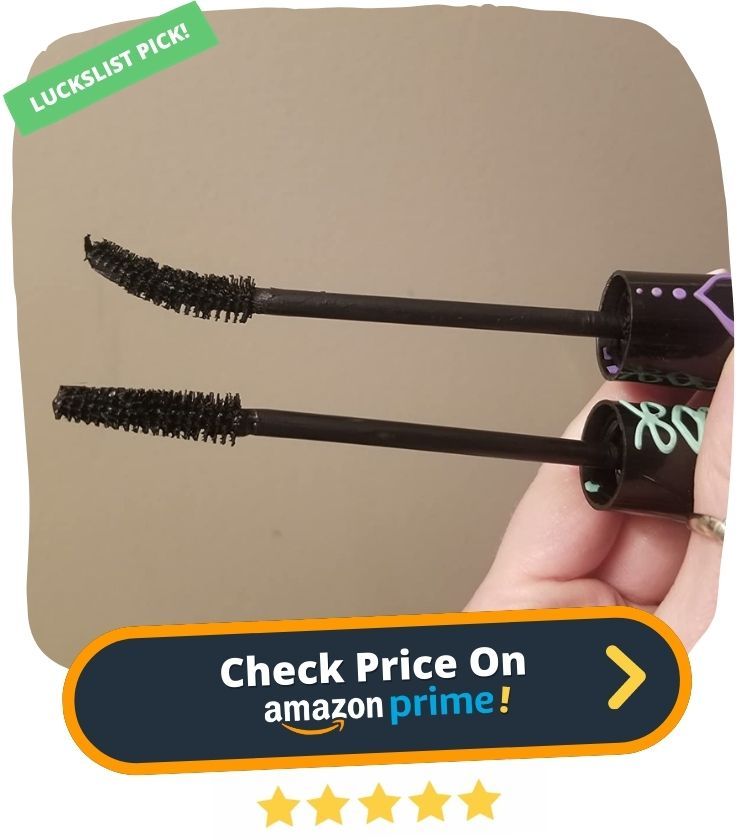 "After using Lights, Camera, Lashes by Tarte for the past year, I got tired of breaking the bank over mascara. My sister suggested Essence Lash Princess False Lash Effect and I IMMEDIATELY fell in love. It provides dramatic length and great volume."
Amazon Review By Carrie E Weikert
3. If you're looking for a tub drain hair catcher that will prevent clogged drains and save you money on costly plumber visits, the TubShroom is the perfect solution. This unique device fits inside your drain and neatly collects hair around it, without disrupting the flow of water. Cleanup is a breeze - just wipe TubShroom off and go.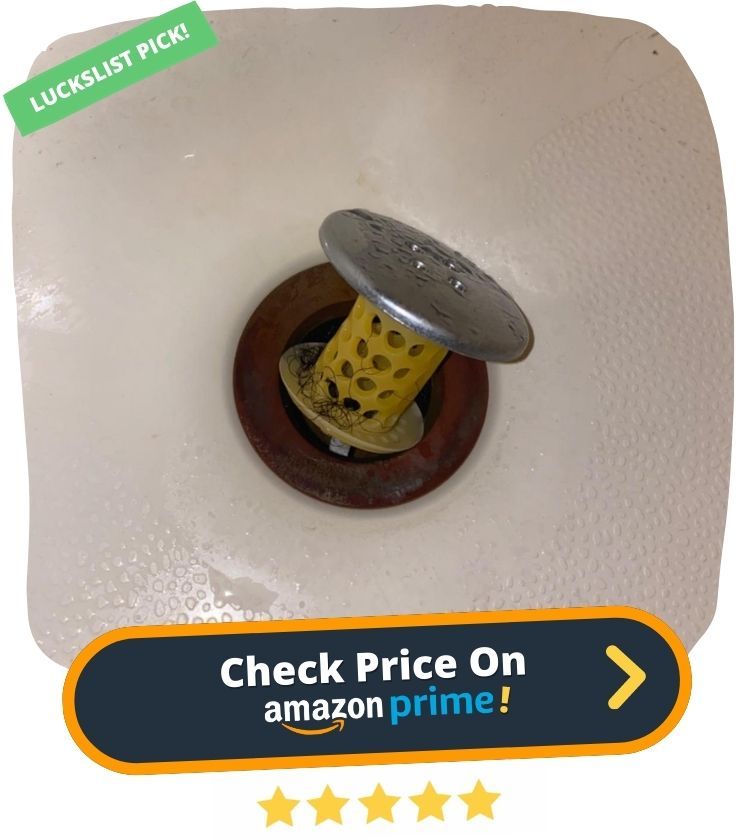 "I purchased this to replace an old hair trapper because I liked the idea of having the hairs being collected out of sight. Well, it didn't really bother me, but my partner hates the sight of hair -perhaps because it is a constant reminder that he is going bald! So, this TubShroom was a welcomed change in the shower. I can report that it works like a charm!"
Amazon Review By Claudia
4. Reveal your natural beauty with the Wildpier Beauty Exfoliating Glove. Our plant based deep exfoliating mitt helps improve the skin's texture and complexion for a soft, radiant look. Use this body exfoliator glove dead skin remover for body to reduce acne, ingrown hairs, stretch marks, keratosis pilaris, and scarring.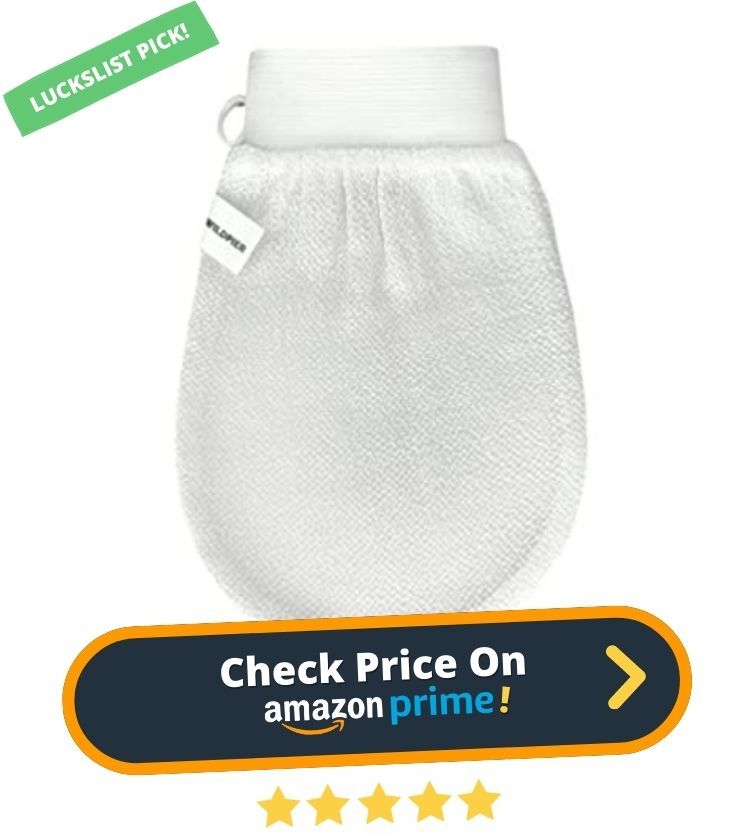 "This is the best in the biz. Full stop. I've tried Korean Italy towels, African nets, the cheap five-finger gloves, pumice stones, even a modern day strigil, but this is the best exfoliating tool I've ever tried."
Amazon Review By Jewell Scott
5. If you're looking for a makeup sponge that will help you achieve a flawless complexion, then look no further than the BEAKEY Makeup Sponge. This gray makeup sponge has a classic shape and is suitable for all sorts of makeup products, from foundation to concealer to powder.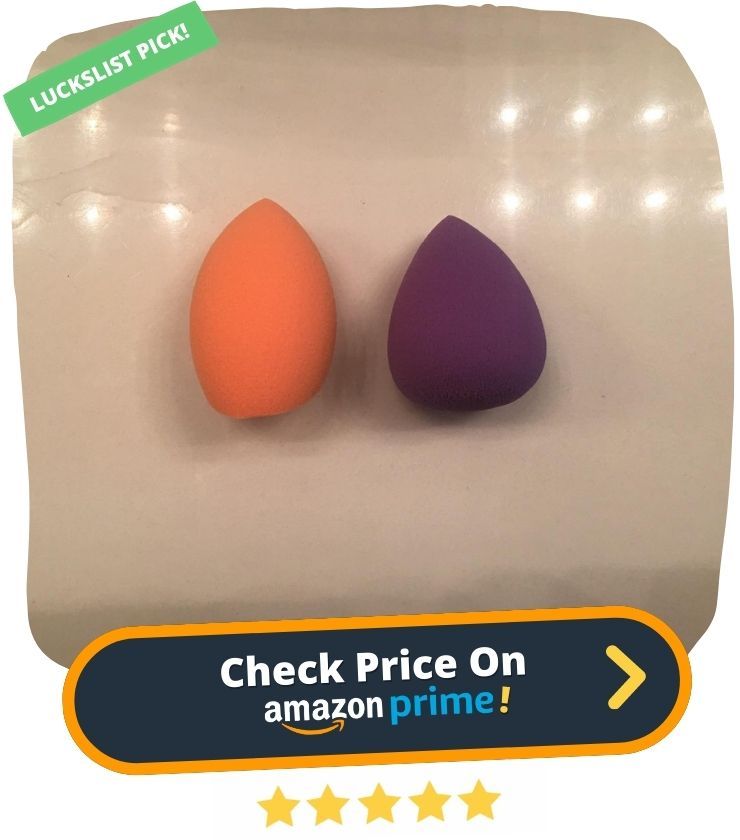 "The sponges expand nicely once damp, and felt spongier and more dense than the RT sponge. They are very soft, as well. They feel more rough when bouncing on the skin, but I would attribute that to the greater density. The classic Beauty Blender has a more luxurious texture and more porosity, but is gentler during application."
Amazon Review By Whitney B
6. The Instant Pot 9-in-1 Electric Pressure Cooker is the ultimate kitchen appliance for stress-free cooking. With 15 customizable Smart Programs, it can pressure cook, slow cook, rice cook, steam, sauté, make yogurt, sterilize and warm food! So whether you're looking to cook a quick meal or something more elaborate, the Instant Pot Duo Plus has you covered!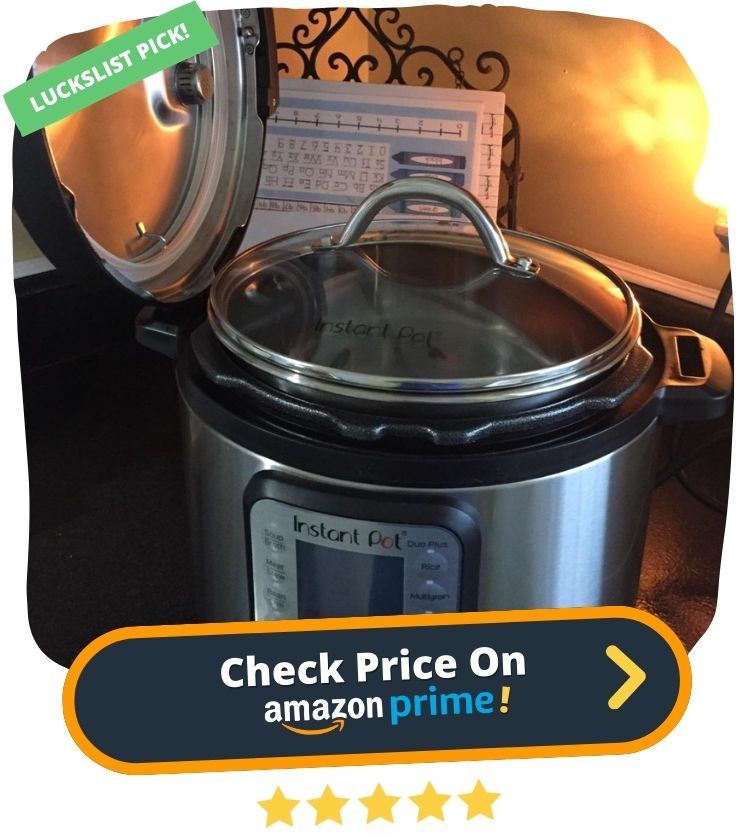 "Instant Pot IP-DUO Plus60 9-in-1 Multi-Functional Pressure Cooker, 6 Qt - I've wanted a PC for a long time and have done a lot of research. I was originally leaning towards the PPCXL because that's what my cousin has, but I did some more research and ended with this one, waiting until the Duo Plus came out."
Amazon Review By Suzan Ken
7. These TOCESS Big Hair Claw Clips are the perfect solution for anyone with thick, thin, curly, straight, or wavy hair. The matte finish and trendy colors are perfect for any outfit, while the powerful metal spring and soft rubber coating make these clips non-Slip and durable. Whether you're looking for an aesthetic accessory or just something to keep your hair out of your face, these claw clips are a must-have!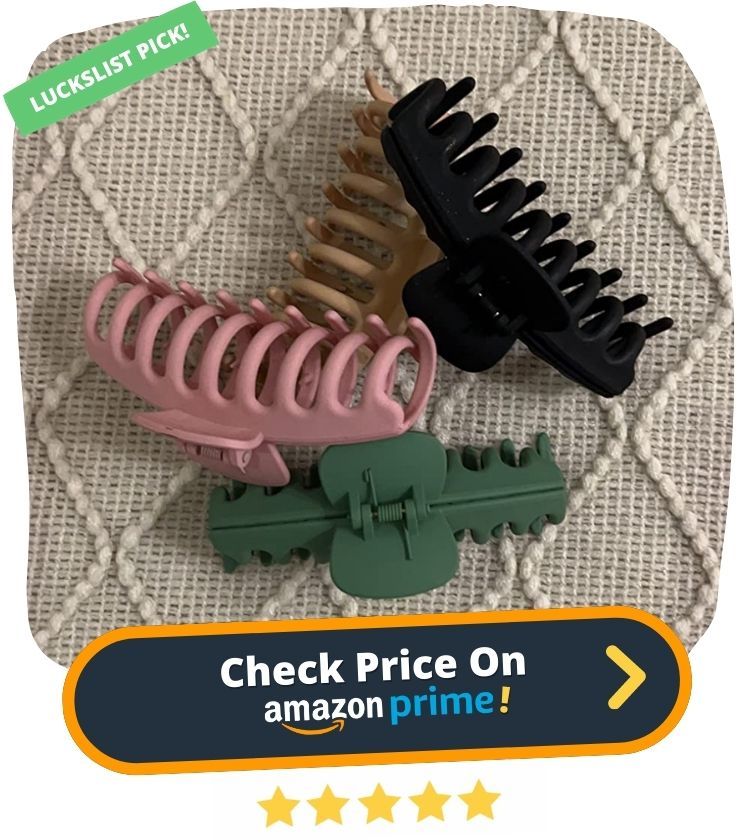 "Color me impressed. I have searched high and low for a hair clip that can handle my hair. I have very long (reaches my lower back when wet) very thick hair. Most clips I use can't hold all of my hair or will start to sag and fall out after a few minutes."
Amazon Review By Angela
8. Introducing the TOZO T10 Bluetooth Wireless Earbuds! These earbuds feature stereo sound quality with 8mm large size speaker drivers that give out powerful bass, mellow midrange, and clear treble. They also feature Bluetooth 5.3 technology for instant pairing and stable transmission without interruptions. The earbuds are also IPX8 waterproof for 1 meter deep for 30 minutes, making them perfect for any activity.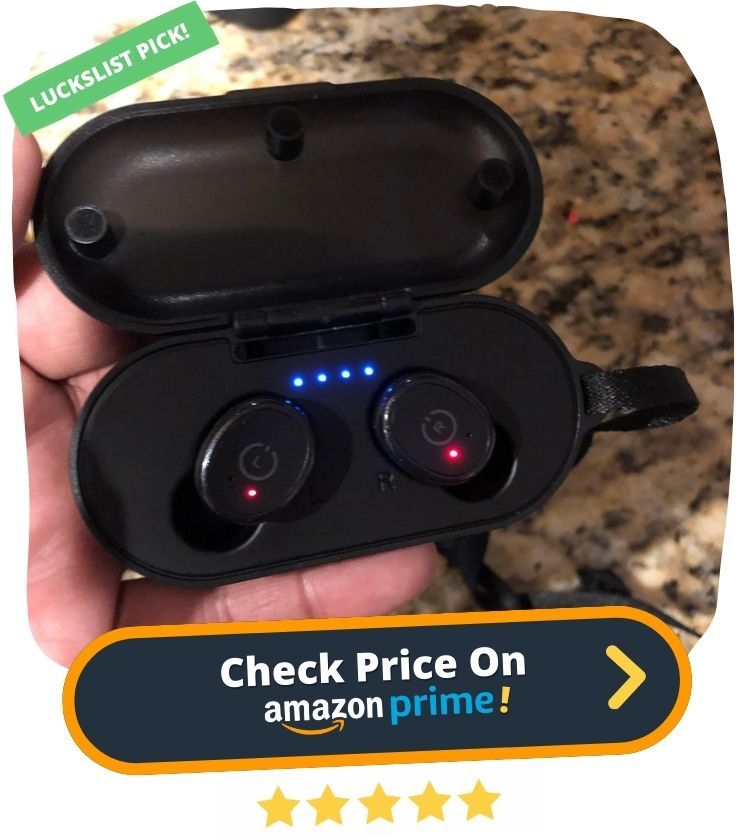 "I was thoroughly impressed with the Tozo T10. The packaging was incredible, the build quality is top notch, and an amazing set of features for the price even if the price was twice as high. Wireless charging, IPX8 waterproofing, high quality 8mm sound driver, and Bluetooth v5.0 are just a few of the high end features the T10's have to offer."
Amazon Review By J Davis KY
9. Looking for a yoga pant that will provide maximum comfort and protection during your workout? Look no further than the ODODOS High Waist Yoga Pant. This pant is made from 4 Way Stretch fabric that is moisture-wicking, so you'll stay dry and comfortable during your entire workout. The chafe-free and ergonomic seams allow for a natural range of motion, making this pant perfect for yoga, biking, volleyball, exercise, fitness, weightlifting, running, or any other type of workout.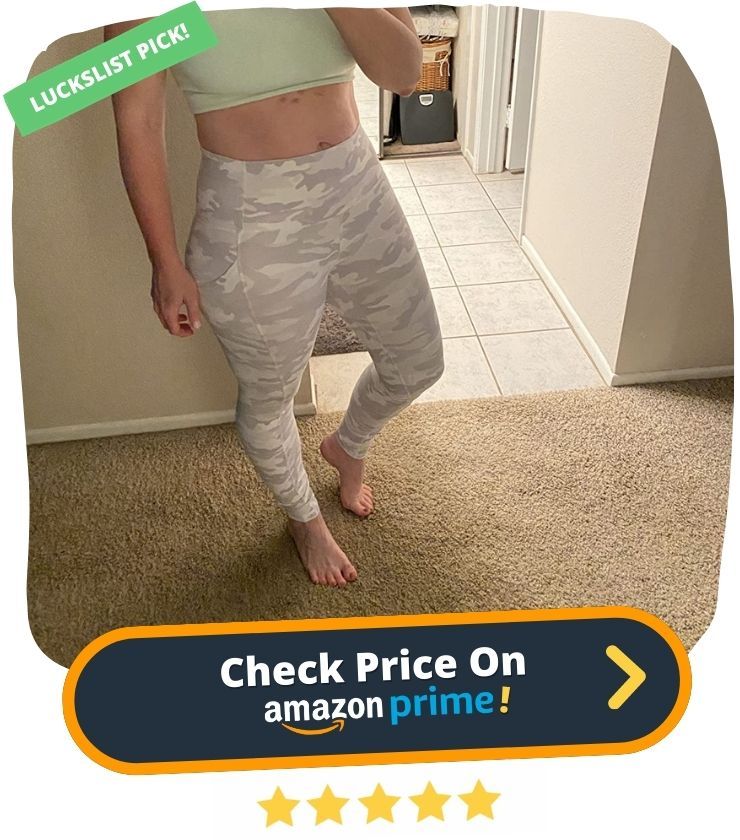 "Buy these right now! All the women look at me like they want to know where I bought them. These are amazing leggings. They feel soft to the touch but have enough compression that they keep some of your tummy tucked in. Not too much. It's not a high compression legging like Old Navy Sculpt Ones I wear but these are more comfortable."
Amazon Review By Isabel
10. Looking for a natural way to help you or your loved one sleep better? Look no further than the YnM Weighted Blanket! This blanket contours to the body for maximum comfort, while the unique 7-layer design helps keep you cool and comfortable all night long. Plus, the high-quality construction means this blanket will last for years to come.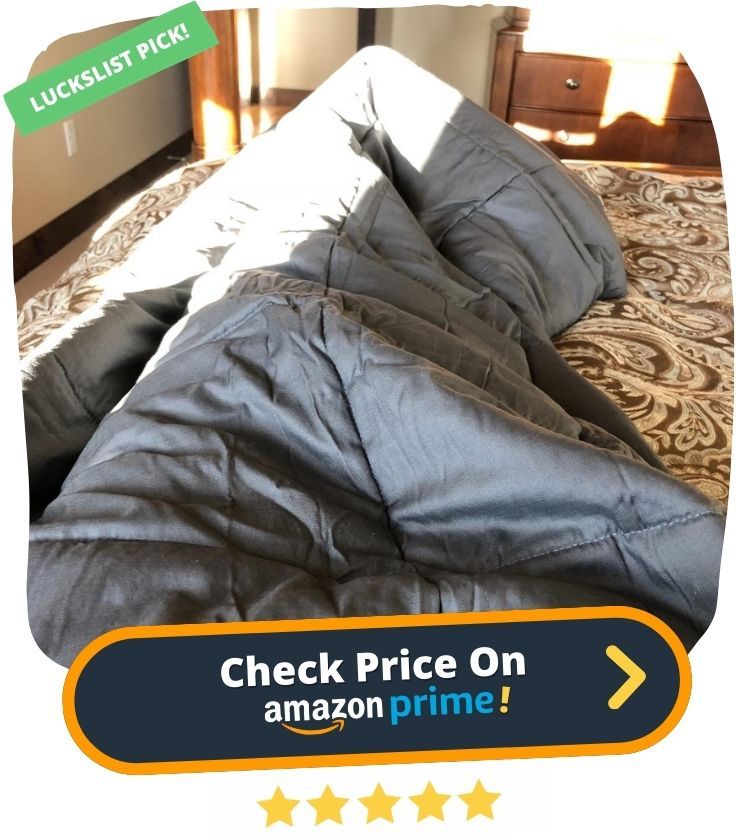 "I am 5'4" and weight 137 lbs. I chose the 15lb blanket based on the recommendation that the blanket should be 10% of your body weight plus 1 to 2 lbs. For several years now I have had trouble sleeping. I tend to wake up at least 6 times a night and it takes me up to an hour to fall asleep even if I'm tired. I find that when I use the weighted blanket I wake up less often and I fall asleep faster."
Amazon Review By Amazon Customer
11. Looking for a modern tumbler cup that will keep your beverages hot or cold for hours? Look no further than the Modern Insulated Tumbler Cup with Straw Lid! This double wall insulated cup comes with a Straw Lid and Flip Lid to prevent leaks, and is made of premium 18/8 stainless steel for durability. It's also cupholder friendly, so you can take it with you wherever you go.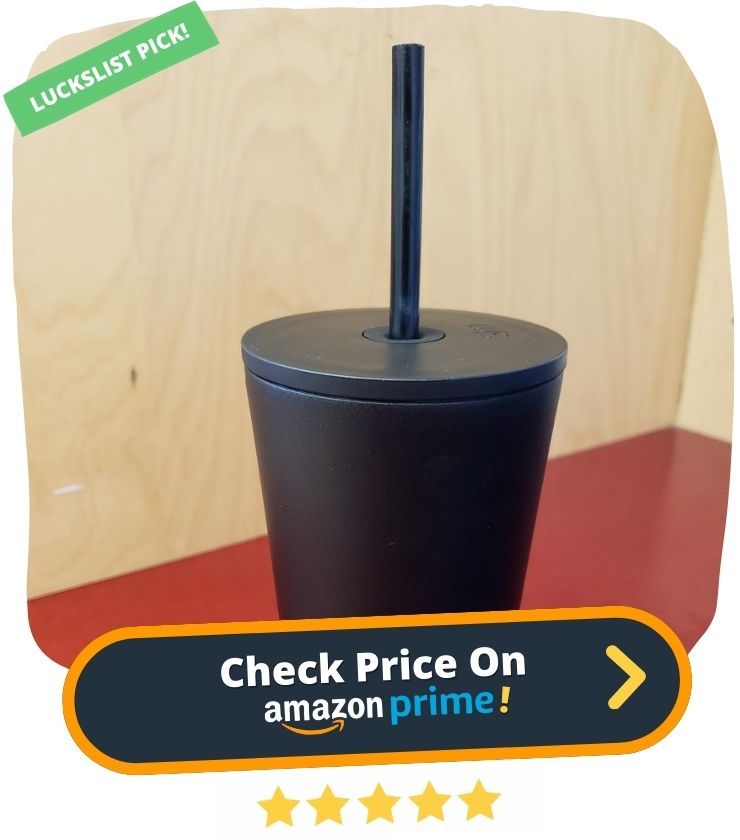 "I bought the all black version and it's beautiful. Not only that, but the interchangeable tops and 2 plastic straws!!! I'm so excited to be saving the whales and looking amazing in the process. I should ask for commission on the sales of this because all of my coworkers want one now."
Amazon Review By Jacklynn Ramos
12. Looking for a sports bra that will give you the support you need without sacrificing style? Look no further than the Dragon Fit Sports Bra. This bra is made from a high-quality polyester and spandex blend that is both comfortable and breathable. It's also designed to provide you with superior support, so you can focus on your workout instead of your wardrobe.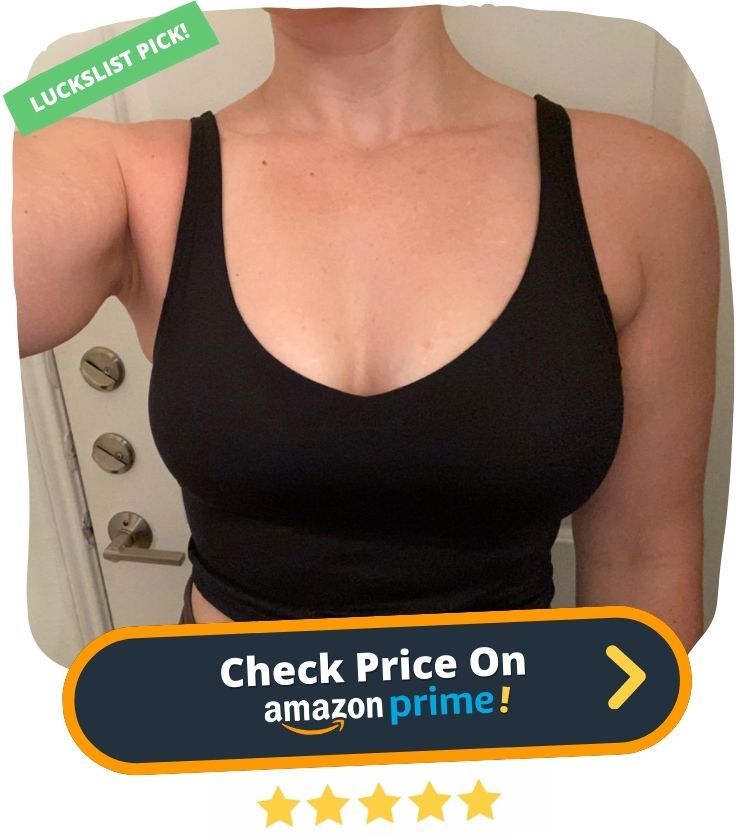 "I never write reviews but I LOVE this top and now have it in every color. I'm 5'7 and an athletic 155 pounds and am usually a medium in tops. I ordered both a small and medium in this and both fit but I kinda prefer the small just cause it holds you in which I like when I'm working out."
Amazon Review By Cierra Ward
13. If you're looking for a top-quality washing machine cleaner that will remove odor-causing residues and grime, then Affresh is the cleaner for you! Used and recommended by leading brands like Whirlpool, Maytag, and Amana, Affresh washing machine cleaner is specially formulated to clean deep inside your washing machine, getting rid of all the dirt and grime that can build up over time.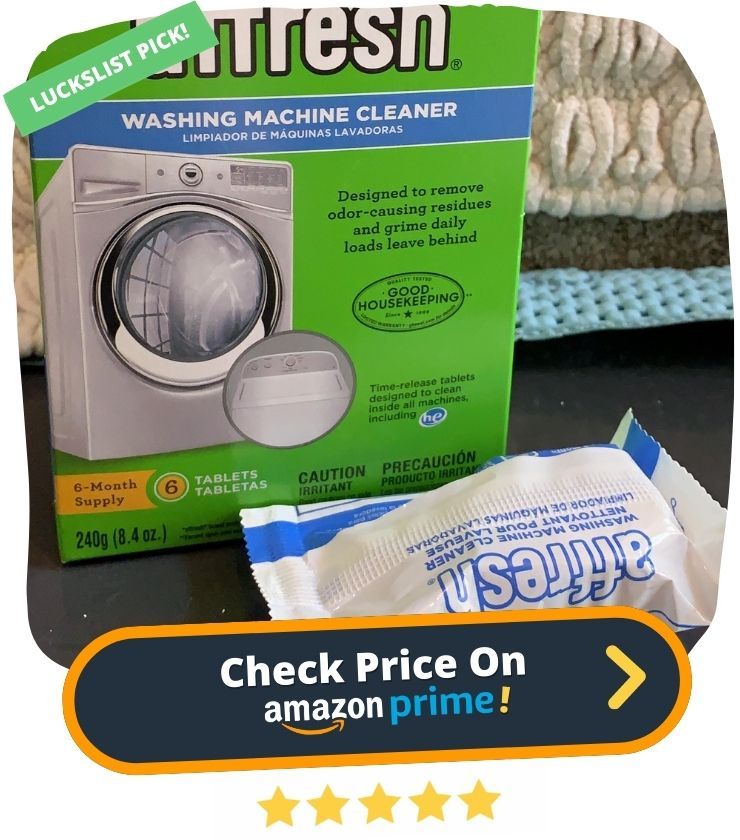 "I'm always amazed how sparkling clean my drum is after I use this stuff. I use it about 3 or 4 times a year and it keeps my washer clean and smelling fresh. You may need to do it more depending on your household, we only have 2 people in mine."
Amazon Review By Klaus Von Beaverhausen
14. Looking for a high-quality, breathable legging that will stay in place no matter how much you move? Try ViCherub Legging for women. Made of high-quality Anti-static cloth with 8% spandex for a snug, comfortable fit, this legging is perfect for working out, running errands, or just lounging around the house.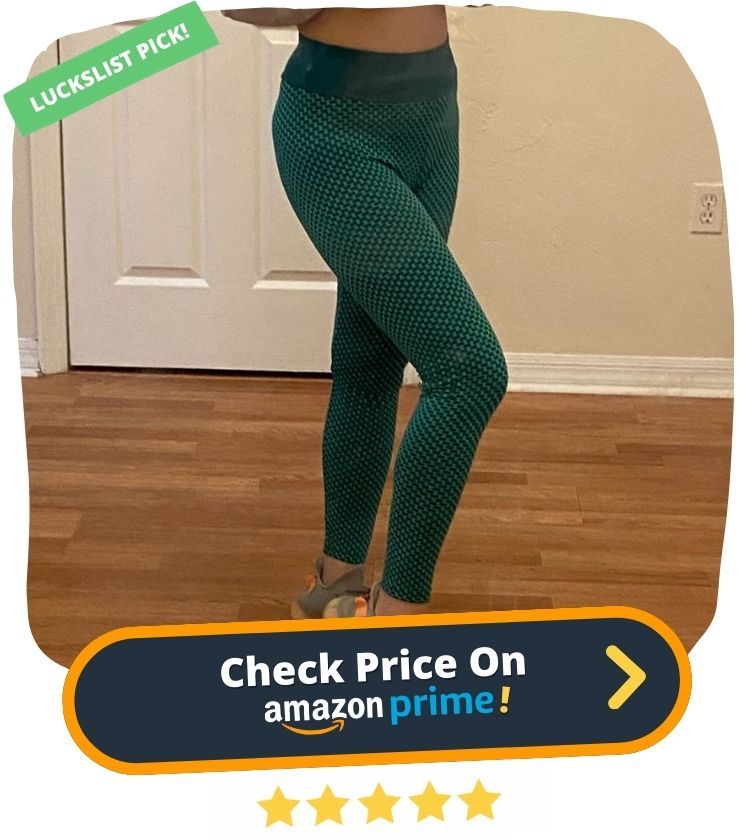 "These are amazing! Very, comfortable, great stretch for all sizes, but especially for plus size over XL with no thin, or see through stretch. I bought 4X and the fit was perfect, great material."
Amazon Review By Amazon Customer
15. Most of us have experienced the frustration of a pesky pimple popping up at the most inopportune time. Now, there's a new way to help banish blemishes overnight - without any popping required! Mighty Patch is a hydrocolloid sticker that absorbs pimple gunk and helps improve the look of pimples in as little as six to eight hours. Just stick it on before you go to bed and let it work its magic while you sleep.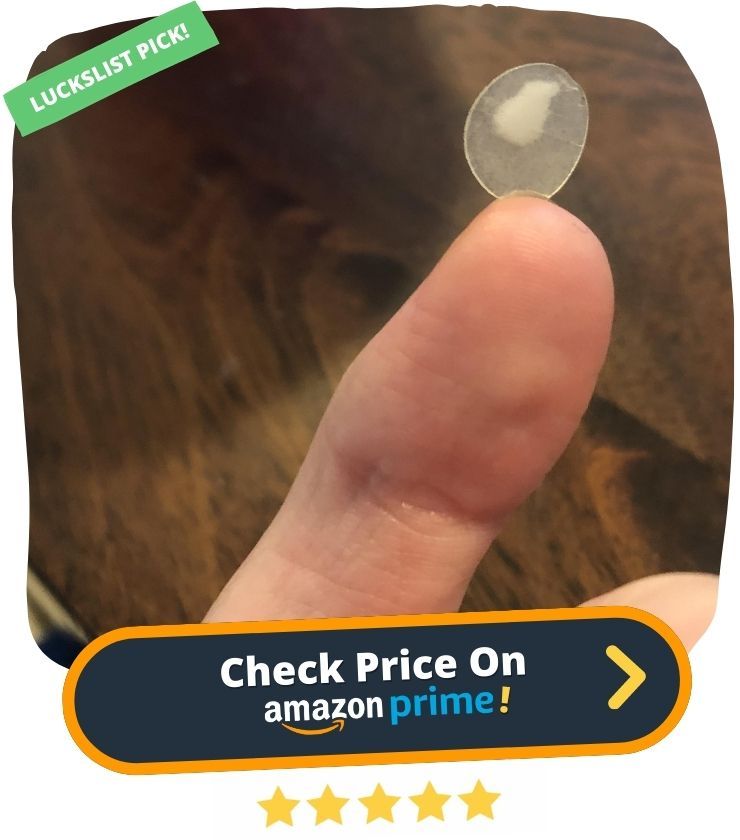 "I do not claim to understand the science behind this tiny miracles, but they have changed my life. I spent my workday looking forward to going home and putting one of these bad boys on my newly erupted Mt. Zit and the overnight results were Shocking."
Amazon Review By ADG
16. Make your mornings a breeze with the KPKitchen Pancake Batter Dispenser. Made of high quality BPA-free plastic, this easy-to-use pourer is designed with a wide mouth opening for quick and easy filling, and a quick close valve for perfect pancake pouring.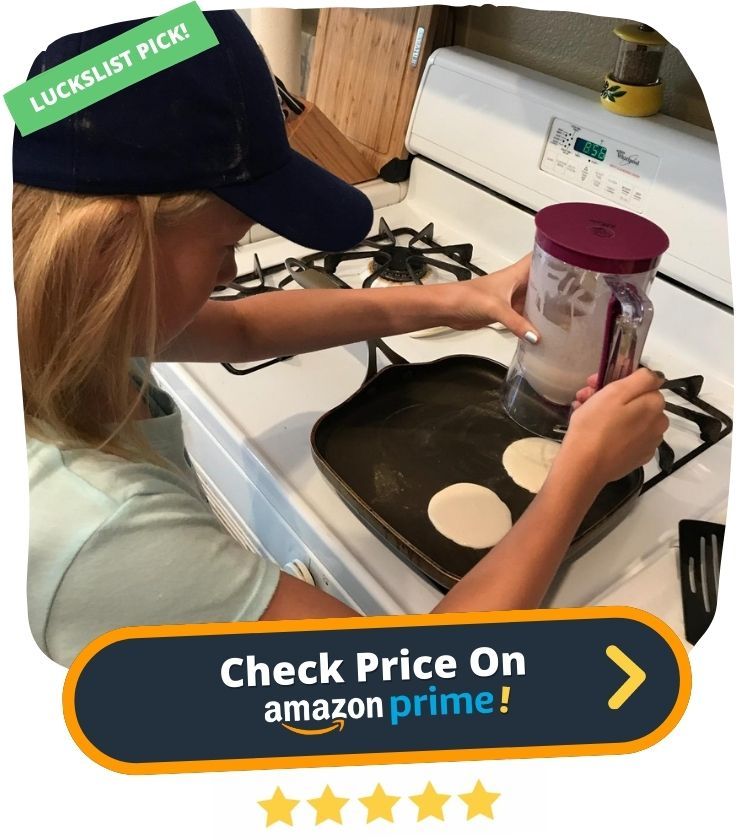 "I'm not usually one to type up a product review unless something is either really good or really bad. This product is exemplary for many reasons. First off, after the first time using it to make pancakes, I realized I could never go back to my old method of pouring the batter onto the griddle, which was just using a 1/4 measuring cup. Secondly, cleanup is no harder than cleaning something like a baby bottle."
Amazon Review By Ashley Doll
17. Looking for a way to make your bathroom experience more comfortable and efficient? Look no further than the Squatty Potty Toilet Stool! This innovative stool is designed to raise your legs into a squatting position, which has been proven to be the optimal position for healthy and complete elimination.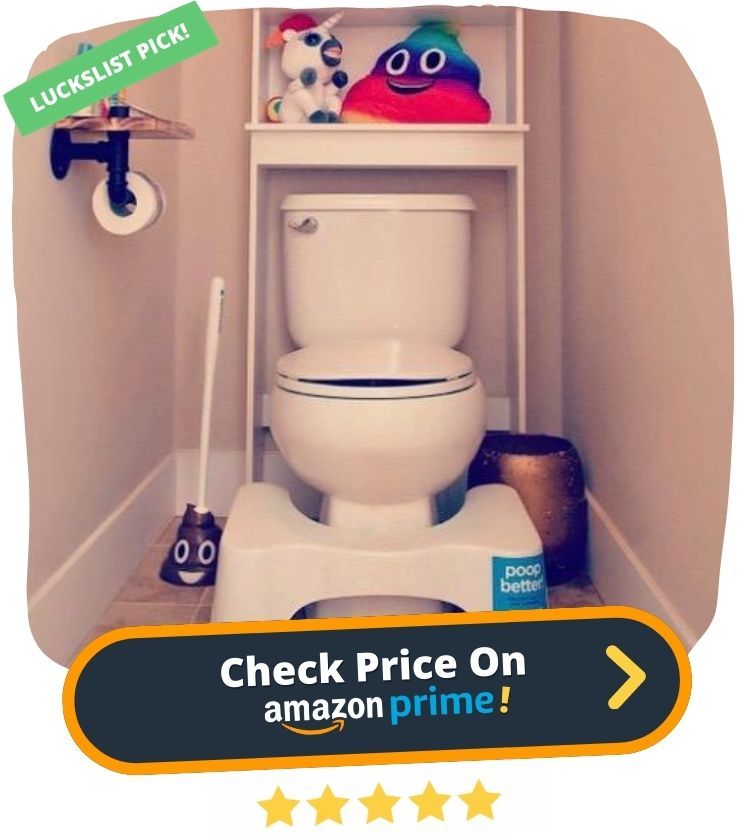 "I personally think this product is brilliant! I think this company has a lot of clever ideas, starting with their commercials LOL. A few things sold me on this product. FIRST, I'm short (I'm 5' 3") so I've been using my kids stools for years to kinda help out during bowel movements."
Amazon Review By Clark Imaginations, LLC