We hope you find your next favorite thing from the list below! Each product was independently selected by our editors. Some may have been sent as samples for us to fiddle with, but all opinions in this article are our own. Oh, and FYI — LucksList may collect a share of sales or other compensation from the links on this page if you decide to buy something (that's how we stay in business). Reviews have been edited for length and clarity. Enjoy finding your next favorite thing!
1. Add a touch of luxury to your home with this glossy marble wallpaper. The realistic marble texture and sleek white and gray colors will give any room an instant upgrade. Made of durable PVC material, this wallpaper is easy cut to any size or shape and is easy to apply with no extra glue needed. A quick and economical way to achieve a high-end look.
"So glad that I tried this contact paper. It is waterproof and the color is wonderful. Added it to the drawers, countertop, table and under the sink in our travel trailer. It has already proved its worth when we had a water leak under the sink. Easy cleanup and it looks great."
Amazon Review By Brenda Crawford
2. We love these sleek canister apothecary jars for storing vanity staples and providing a decorative accent to your powder room, bathroom vanity, makeup table and more! The modern design with removable lid gives you a variety of storage options, and the canister has a wide mouth to make accessing bathroom necessities and accessories easy and simple.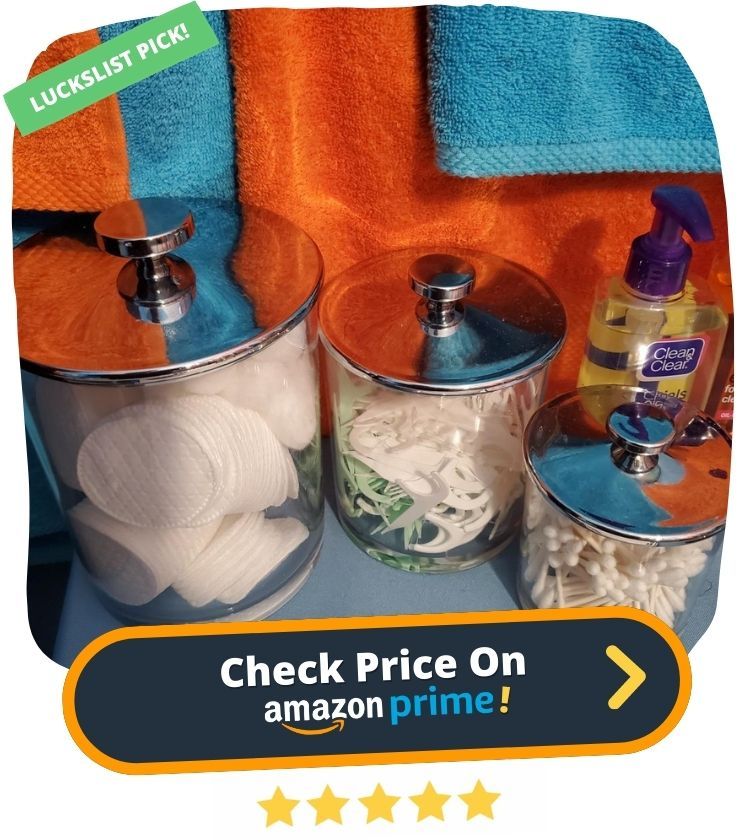 "They look SO nice! Exceeded my expectations and really elevate the look of our guest bathroom. The look like they'd be heavy but they're super light weight!"
Amazon Review By Carisa Valencia
3. Looking for a stylish and functional bookshelf? Look no further than the 5-Tier Ladder Shelf Bookshelf. This beautiful bookshelf features plenty of storage space to display your favourite reads, collections, potted plants and family photos. Thanks to its minimalist design, it's ideal for any room in your home, from the living room to the bedroom.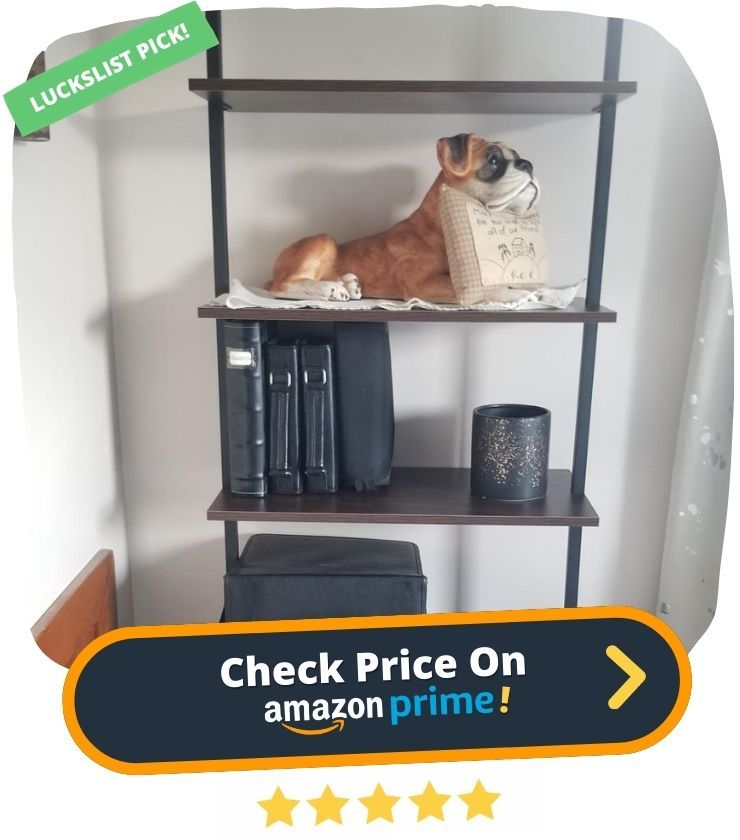 "This was easy to assemble and I was even able to set it up completely without any power tools. I'm obsessed with it."
Amazon Review By Teressa Tomasino
4. Looking for a durable and versatile Dutch oven that can handle all your cooking needs? Check out the Amazon Basics Enameled Cast Iron Covered Dutch Oven. This sturdy and reliable pot is made of cast iron for even heat distribution and retention, and is coated with enamel for a smooth finish. It's oven-safe up to 400 degrees Fahrenheit, so you can use it for baking, braising, frying, and more.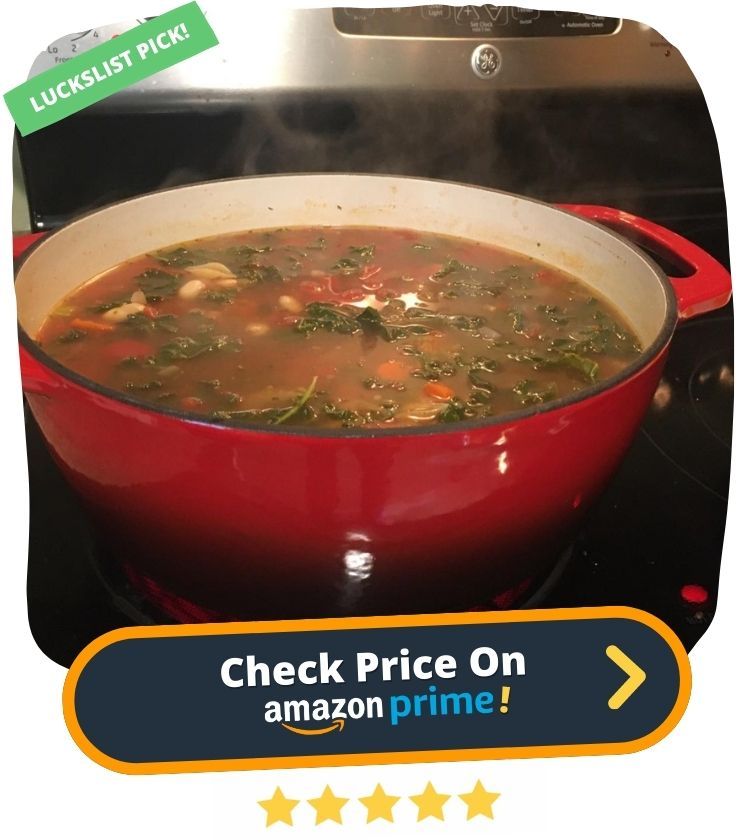 "I have several cast iron dutch ovens but they are all just a bit small. I needed one just a bit bigger. I was afraid it would be too heavy to handle but its not. I cook alot of roasts with potatoes and baby carrots as well as many other veggies."
Amazon Review By Carol O'Brien
5. Décor Therapy Mid Century One Drawer Side Table Wood: This wood side table is a must-have for any fashion-savvy individual. With its mid-century modern design, it's perfect for adding a touch of retro style to any room. The one drawer is perfect for storing small personal items.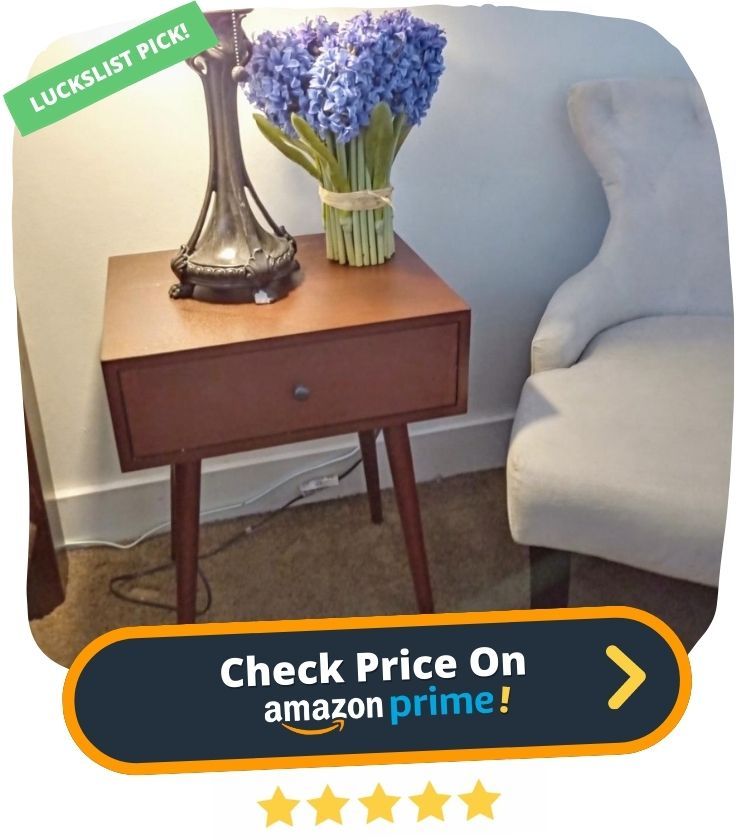 "Absolutely buy this! It's made from real wood. The color is really beautiful. The drawer slides perfectly and can hold a lot of stuff! Assembly is a breeze. All you have to do is screw in the legs. Amazing side tables. Legit better than I was expecting."
Amazon Review By Sadie
6. Fall in love with your wine all over again with these beautiful square wine glasses. The contemporary cylindrical body and slender stem are made from exceptionally clear lead-free crystal, and they're perfect for showing off sparkling, red, and white wines. They also make a great gift for any occasion, whether it's a wedding, anniversary, Mother's Day, Father's Day, housewarming party, or engagement party.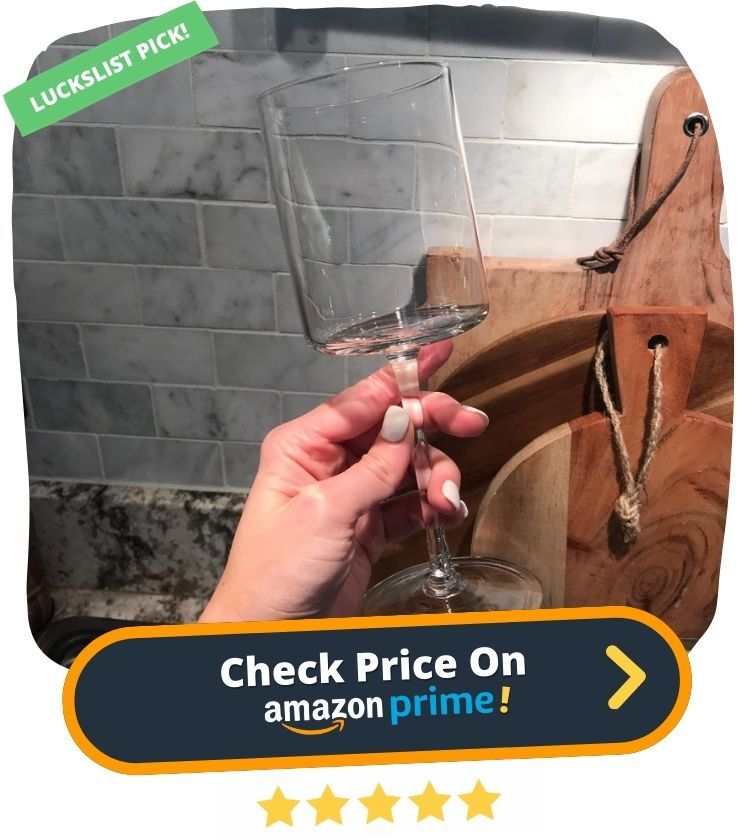 "These are beautiful wine glasses. They look very classy and are great for both red, white or the occasional bottle of bubbles."
Amazon Review By Melissa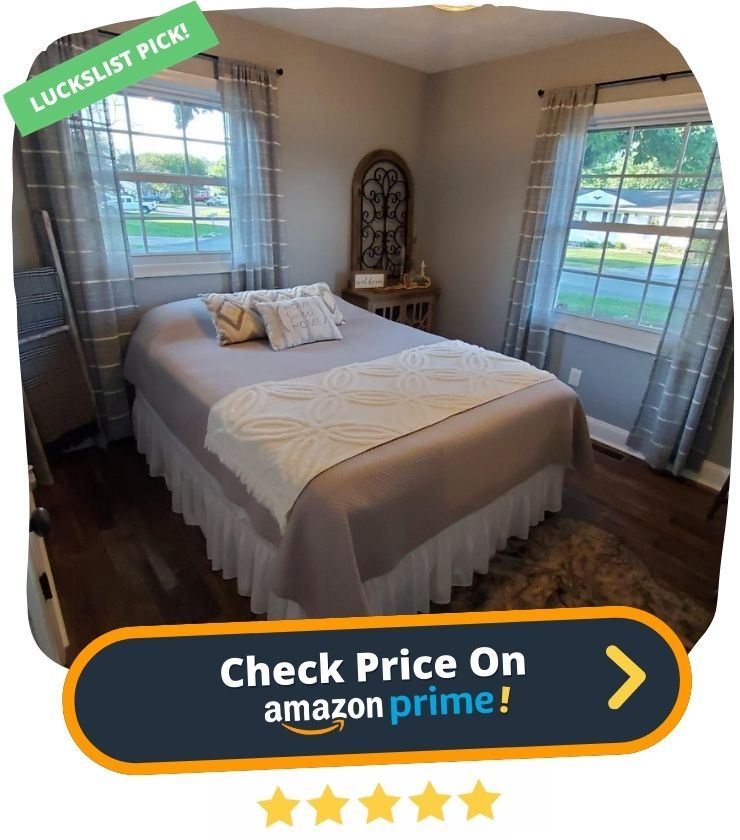 "I've always been curious about how well the elastic bedskirts fit, so when we changed the color of our comforter last month, I decided to give it a try. I'm so glad I did. It worked like a charm. It was super easy to put on and fits snug enough that I'm not concerned about it moving around or falling down."
Amazon Review By kat
8. If you're looking for a stylish, modern end table that's also eco-friendly, look no further than the BAMEOS Bamboo Nesting Triangle End Table. This chic little table is made of durable bamboo with UV-resistant paint, meaning it will withstand the rigors of everyday use. The sleek, minimalist design is perfect for any room, and the nesting feature means you can easily tuck it away when not in use.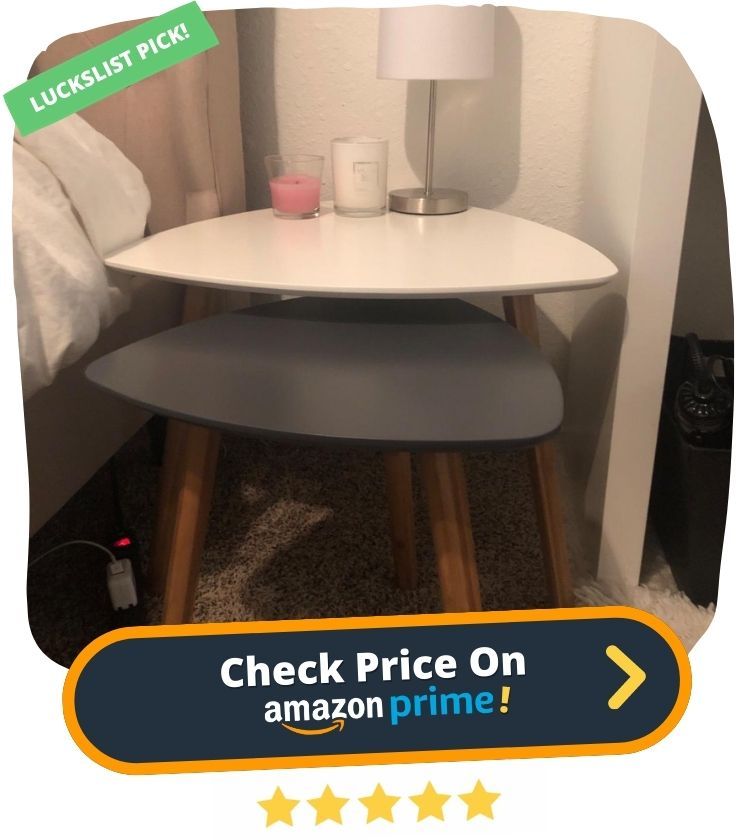 "These tables were inexpensive but so cute!! They were exactly what I needed."
Amazon Review By R. Fischer
9. Looking for a sleek and chic full length mirror? Look no further than the NeuType Full Length Mirror. Made with 80% glass and 20% aluminum, this mirror is perfect for any space, whether you're going for a classic or contemporary look. The aluminium frame is not only durable, but also gives the mirror a clean, minimalist look. Plus, the high definition glass ensures a clear and true reflection.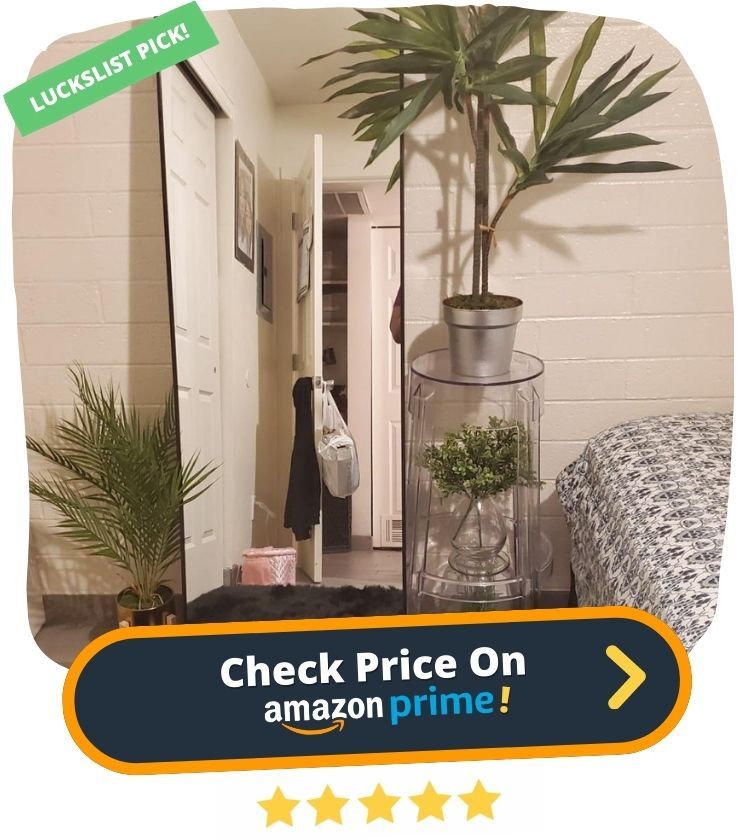 "I absolutely love this mirror. It's elegant and practical. I fits well in any room of my house. Plus it's not expensive at all."
Amazon Review By Jessica
10. If you're looking for an easy way to upgrade your cabinets, closet, desk, TV back, bookshelf, bed, wardrobe, or display case, then look no further than the WOBANE Under Cabinet LED Lighting kit! This DIY LED light strip comes with 6 pre-cut strips (for a total of 9.8ft), and there are many connection options to choose from. Plus, the super bright LED cabinet lights deliver a whopping 1500 lumens of light – perfect for any task.
"I'm super impressed with these lights. Not only were they easy to install, but they put off enough light (on the nighttime setting) to be just bright enough where we aren't walking into the pantry at night in pitch black."
Amazon Review By Jana
11. Looking for a sleek and stylish way to serve your guests? Look no further than the Spill Proof Clear Acrylic Tray! This beautiful tray is made from 4.5mm crystal clear acrylic, making it durable and long lasting. It's perfect for use in the kitchen or bar, and can also be used outdoors. The tray has ample space and measures 16" wide x 12" deep and 2" in height.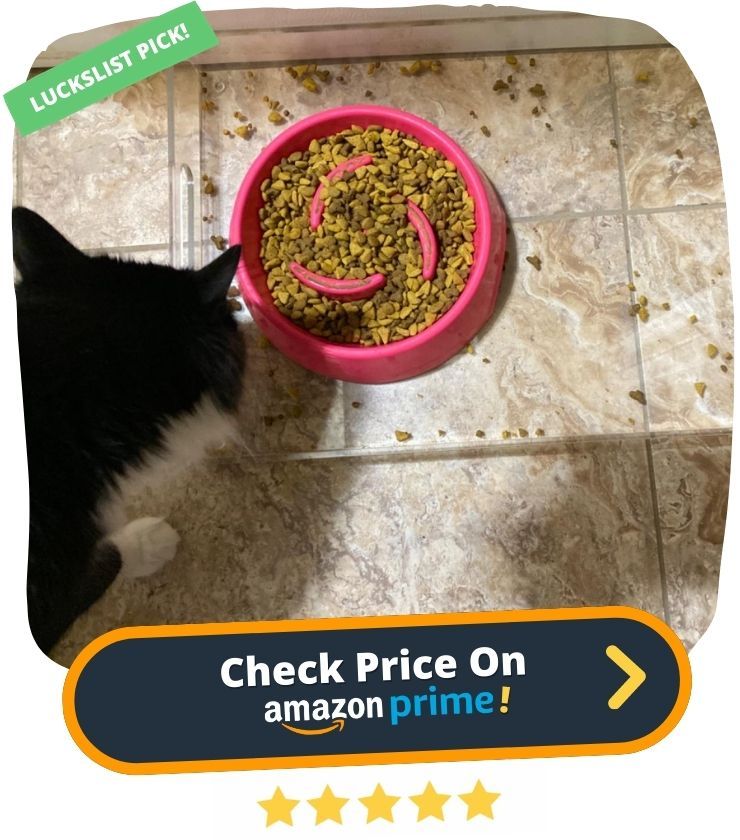 "Sturdy, perfectly sized tray that works well and is priced right."
Amazon Review By Michael DiSilvio
12. Looking for a unique and realistic candle to add to your decor? Look no further than our Glass Battery Operated LED Flameless Candles! Made with a special design of a realistic dancing LED flame, these candles are perfect for creating a cozy and inviting ambiance. With remote control function, you can easily adjust the light modes and brightness level to create the perfect mood.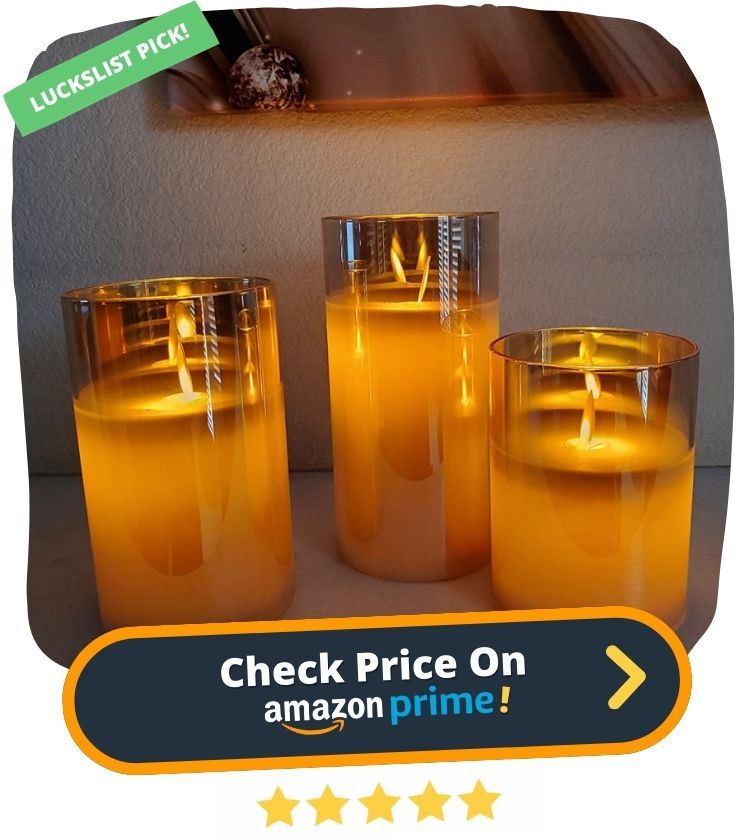 "Living in Florida it is literally impossible to find flameless candles that look authentic and won't melt in the heat of the sunporch of our home! I have gone through so many sets, I can't even count them all! Frustrated and searching for an answer, I find these-- and I've NEVER been sorry!"
Amazon Review By JAH
13. These beautiful Cork & Mill Marble Coasters for Drinks are the perfect way to add a touch of elegance to your home. Made from real solid marble, they are each one of a kind with their distinct colors and veining. They are also extra wide, so you can be sure that your surfaces will be protected from spills and scratches.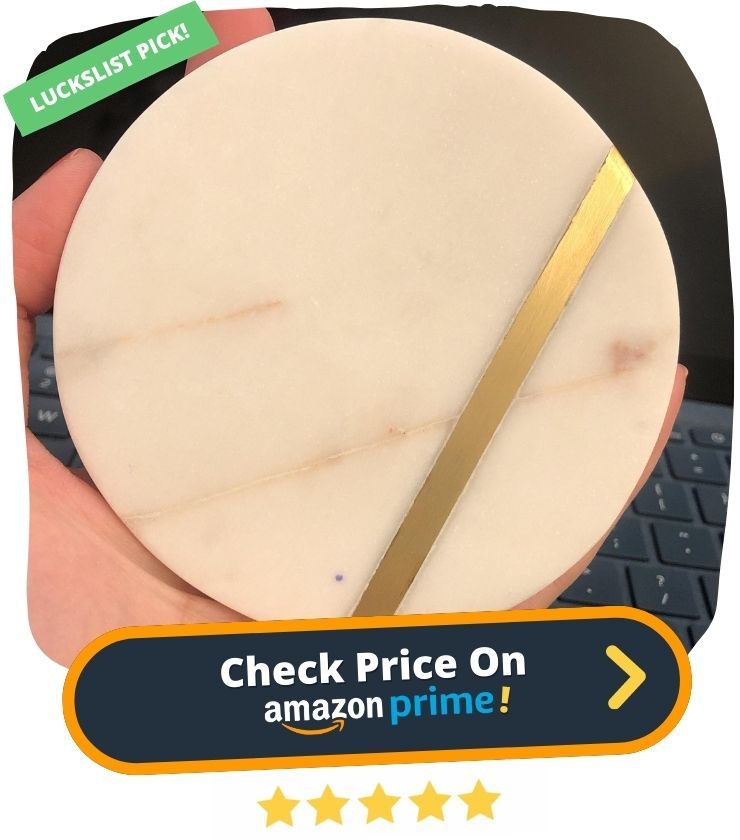 "These are so well made. They are very heavy and beautiful quality. Better in-person than I even expected!"
Amazon Review By Allison
14. If you're looking for a silverware set that's both elegant and stylish, you'll love the Hiware 48-Piece Matte Black Silverware Set. This premium set includes 8 dinner forks, 8 salad forks, 8 dinner knives, 8 dinner spoons, and 8 teaspoons, plus an additional 8 steak knives. The unique matte black finish is perfect for creating a luxurious dining experience.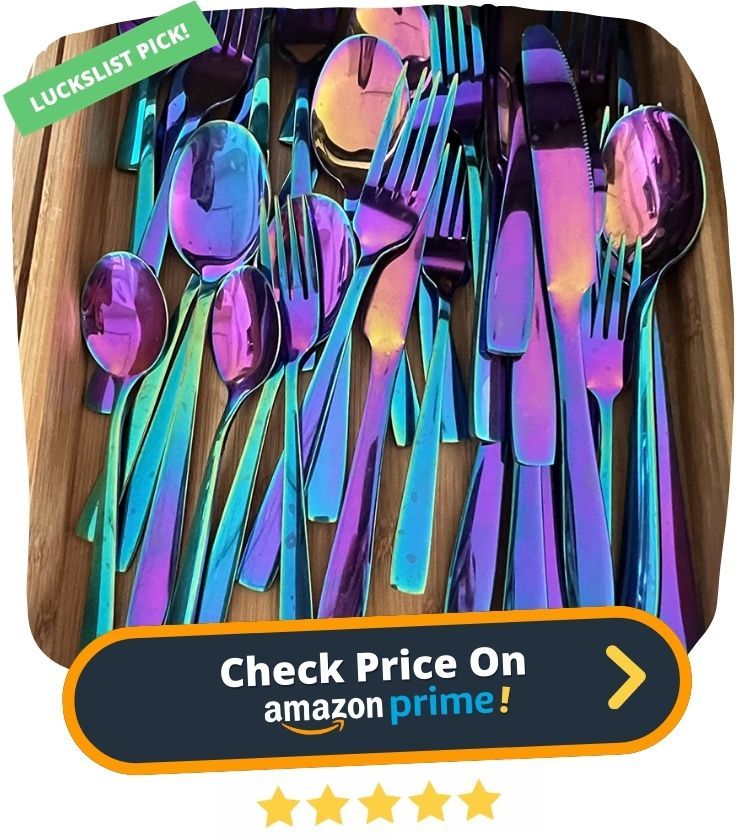 "I bought these as a gift for my moms birthday since forks and spoons disappear around here like socks do. These are by far my favorite of any I have previously bought. They are strong, have a small weight to them and they are made of the best product."
Amazon Review By J.E. from NC
15. Looking for a modern flower vase that will add a touch of luxury to your home? Check out Luxe Infinity White Vase! This beautiful vase features a unique infinity shape, creating a stunning geometric decor piece. It's 9" tall, making it perfect for fresh bouquets, dried flowers, pampas grass, eucalyptus, orchids, and more. Plus, it's made of premium pottery, ensuring that it's built to last.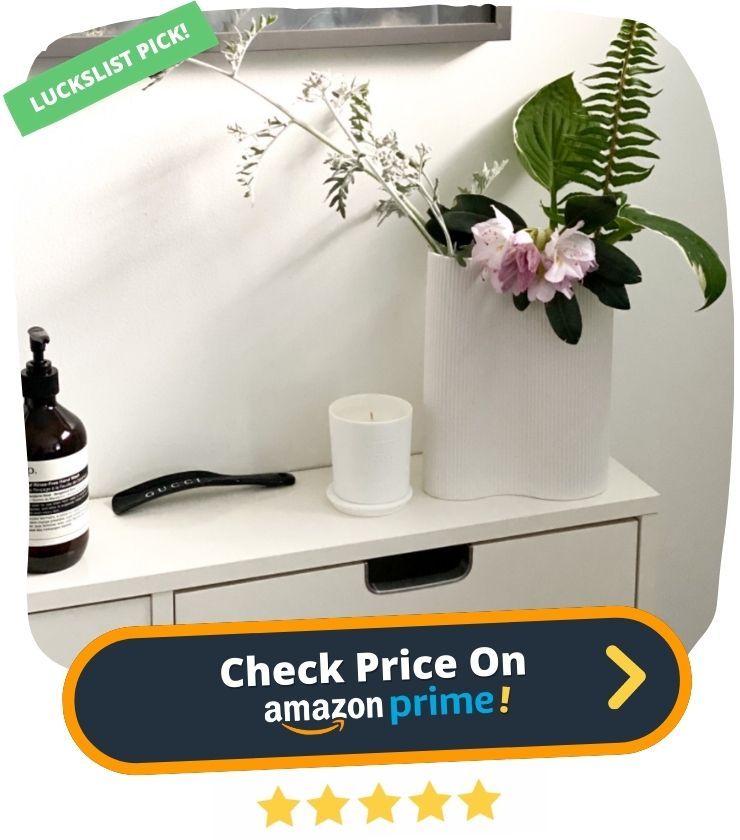 "I get compliments on this vase every time someone comes over. Sometimes from the same people lol. It's a nice looking flat white vase. I have greenery that dried (eucalyptus) and it's looks fabulous!"
Amazon Review By fairytoes
16. Looking for a sleek and elegant soap dispenser that will perfectly match your home décor? Look no further than the AmazerBath Amber Glass Soap Dispenser! This beautiful dispenser is made of high-quality amber glass, and comes with a durable oil rubbed bronze pump that dispenses soap smoothly and effortlessly. With a capacity of 16 ounces, it's perfect for use in any kitchen or bathroom.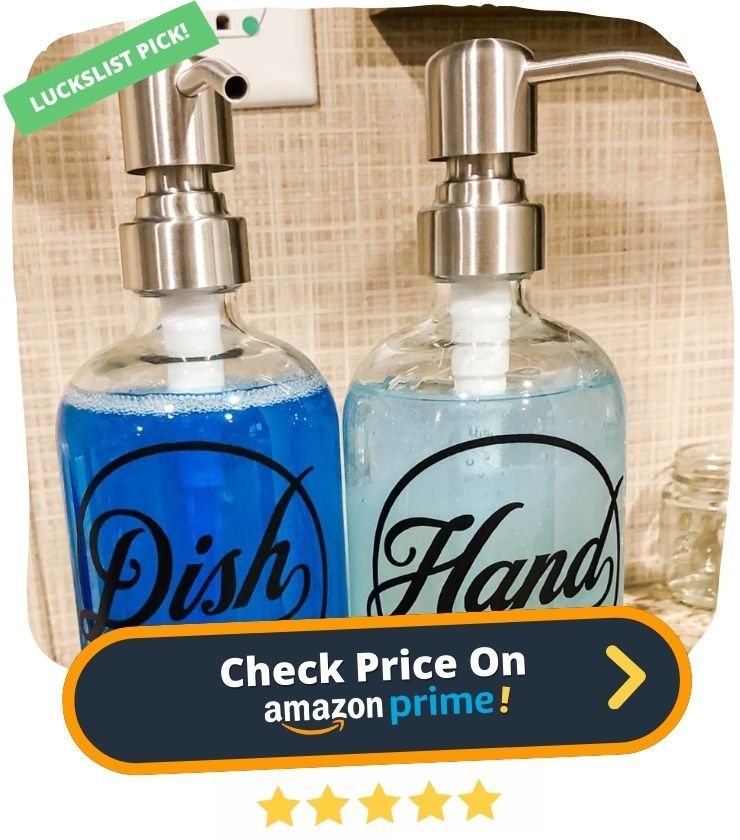 "These are beautiful and sturdy. Very expensive looking. I used these to replace the regular hand soap bottles I'd buy that look tacky on my vanity."
Amazon Review By KR
17. Looking for a soft, luxurious towel set to make your bathroom feel like a five-star hotel? Look no further than the American Soft Linen 4 Piece Bath Towel Set. Made from 100% Turkish cotton, these ultra-absorbent towels are sure to make your next bath or shower a truly luxurious experience.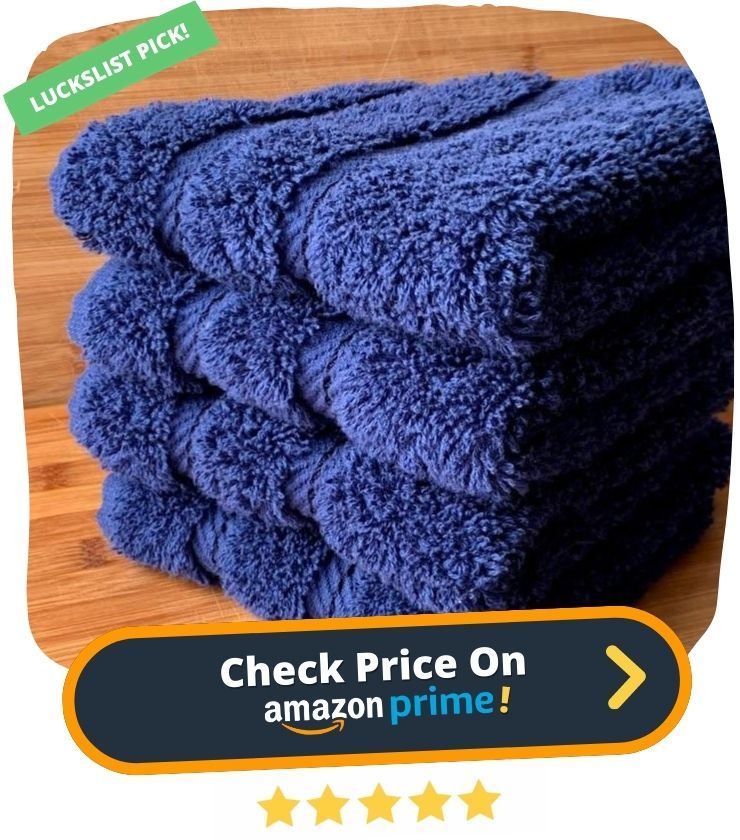 "I have owned this towel (bath, hand and wash cloth) for nearly a year now. Of any towel I have ever used (home or away), this is the best for softness, thickness, absorption, durability, color fastness and size. My wife and I both agree that we like this towel more than any we have ever used, anywhere."
Amazon Review By William K. Fry
18. The SMIRLY Bamboo Cheese Board Set is the perfect way to entertain guests and show off your culinary skills. This stunning set includes a wood serving platter, charcuterie accessories, and a beautiful meat and cheese board. The platter is the perfect size for displaying a variety of delicious foods, and the board is filled with a colorful and tasty array of appetizing offerings.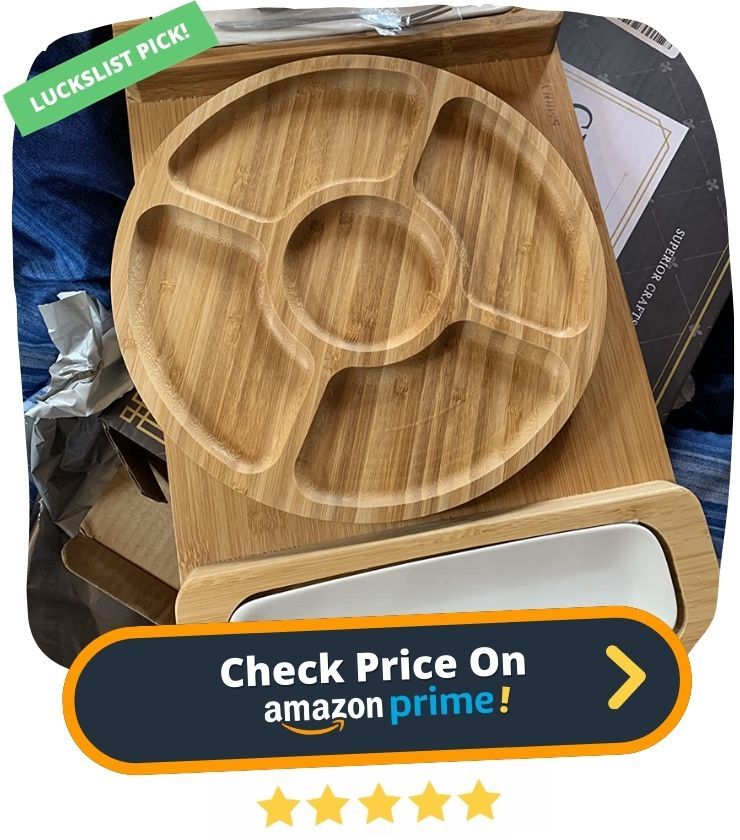 "Not only did it come greatly wrapped it came with directions on how to clean and care for board properly & even what kinda of food to pair on your board. I would recommend 10/10."
Amazon Review By Peter Zulin
19. If you're a coffee lover, you know that there's nothing worse than a cheaply made cup of joe. With the BAYKA French Press Coffee Maker, you'll never have to worry about that again. This top-of-the-line coffee maker is made with only the finest materials, including shatter-proof 304 stainless steel and an innovative 4-level filtration system.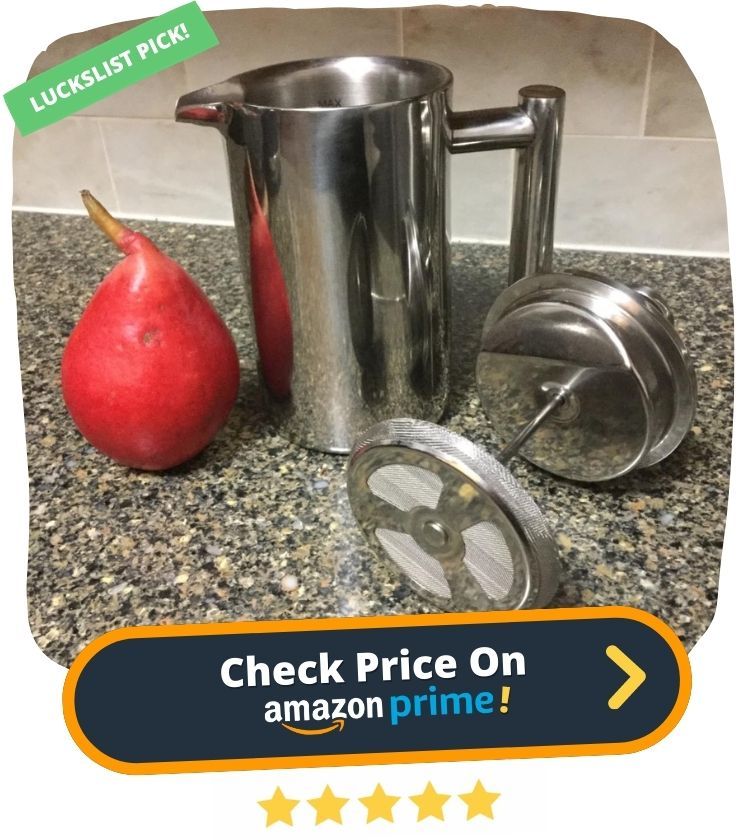 "Bought this because I was tired of having to buy a new French press every 6 months or so once the glass on typical models inevitably cracked from me stirring too roughly in a half-awake stupor. Two years on of making coffee everyday and you can see that this bad boi is still going strong aside from peeling of the black topcoat on the outside."
Amazon Review By UmitoYama
20. Looking for a way to enjoy your wine's rich natural flavors? This Le Chateau Red Wine Decanter Aerator is the perfect solution! Simply pour your wine into the decanter and let it breathe for maximum flavor. The large decanter holds a standard 750ml bottle of wine, and the slanted spout makes for easy pouring and no spills or drips.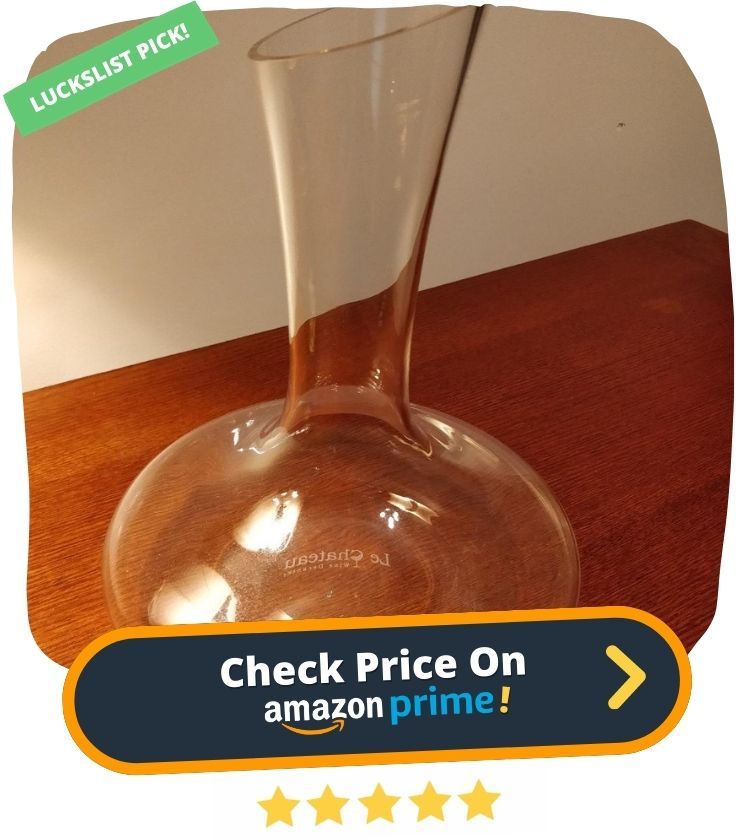 "I was a little bit skeptical at the price of the decanter. How could it be as good or decorative as the higher priced models? My skepticism was unneeded. The decanter is stylish and sleek and most importantly gives the wine room to breathe."
Amazon Review By Mspennyhughes