While your natural fragrance is fantastic, at times you want a pleasant scent to boost your confidence even more. Since perfumed lotions combine a moisturizer with perfume, it is kind of a no-brainer to buy one.
Don't know where to begin? We searched for perfumed lotions with the highest feedback online. Check one or more of these to get to the next level of your smelly lotion game.
1. Hempz – Original Herbal Body Moisturizer
Gluten-free, paraben-free, and completely vegan, Hempz uses natural hemp seed oil to soothe your skin.
2. Pacifica – Tahitian Gardenia Body Butter
This lotion includes heavenly touches of orange, jasmine, and tea. And shea butter is used to keep the skin moisturized and soft.
3. Philosophy – Pure Grace Perfumed Body Lotion
The scent of this lotion is designed to imitate the clean and crisp smell of soap and water that makes it perfect when you want just a touch of scent. Shea butter and natural oils are packed to keep your skin fresh and wonderful.
4. LaVanila – The Healthy Body Butter in Pure Vanilla
The fragrance is not only exquisite and subtle, but the lotion is filled with shea and cocoa butter to maintain the smoothness of your skin
5. Key West Aloe Mango Moisturizing Body Lotion
This highly effective lotion moistens your skin and keeps the skin hydrated throughout the day. If fruity aromas are much more your styling, especially in the summertime, you could not get much better than this.
6. Bvulgari – Eau Parfumée Au Thé Vert Body Lotion
Bvlgari's fragrant lotion is filled with black pepper traces of white tea, rendering it a sex-neutral perfume. White tea is antioxidant and helps to keep your skin healthy.
7. Follain Everywhere Lotion
This lavender-stuffed lotion, powered by aloe leaf juice and cocoa seed butter, makes it feel like relaxation. The formula alone is rich and light, toxic free, and contained in a refillable glass bottle
8. Juara Candlenut Body Creme
Powerful oils in a velvet-smooth cream hydrate your body with moisture that lasts all day.
9. Lush – Charity Pot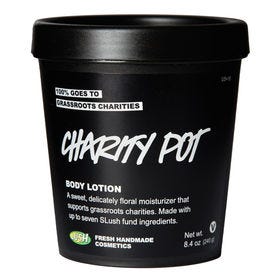 The lotion is contained in a cool container and is filled with rosewood and ylang-ylang oils and cocoa butter. One hundred percent of the cost is donated to help in the preservation of the environment.
10. Kiehl's – Creme de Corps Soy Milk & Honey Whipped Body Butter
This luxury body butter will be your favorite fragrance if you like it to be subtle and not overpowering. The signature Kiehl item hydrates the skin for hours, without making it greasy. And the sweet milk and delightful fragrances are not too cloying.
11. Dionis – Goat Milk Lotion in Crisp Pear
A light, fruity fragrance, Dionis ' Crisp Pear is ideal for days when you need a small boost from the fragrance. The lotion is produced from goat's milk, which you can readily absorb into the skin for an added moisture.
12. Fresh – Citron de Vigne Body Lotion
The fragrance behind this adored one was influenced by the Champagne region of France.
13. Ellis Brooklyn – Myth Excellent Body Milk
This musky body milk has camellia, rosehip, and meadowfoam seed oil that works to make your skin supple, but what makes it unforgettable is the sexy aroma that combines jasmine petals, tiger orchid, and white cedarwood.
14. Yes to Coconut Ultra Light Spray Body Lotion
The coconut fragrance is much like a tropical getaway, so it offers you a mental break.
15. Aerin Mediterranean Honeysuckle Body Cream,
Richly luxurious and deeply replenishing, AERIN's Mediterranean Honeysuckle Body Cream drenches skin with moisture to soften and help revitalise the look of skin.
16. Soap & Glory Sugar Crush Body Buttercream
Shea and cocoa nut balm, lime and almond oil and kiwi juice water create the smoothest nicest smelling body cream.
17. The Body Shop – Spa Of The World Hawaiian Kukui Cream
This lotion is based on Hawaii's vitamin-rich Kukui seed oil and essential fatty acids to maintain the softness of your skin.
18. Jo Malone London – Orange Blossom Body & Hand Lotion
There is a rumor, Jo Malone Orange Blossom is the distinctive smell of Kate Middleton. This new smelling lotion has air rose and balsamic vetiver marks which complete the experience.
19. Sea Lily Jasmine Body Soufflé
The smell of jasmine goes with all its elements when it goes to providing a little boost to your mood, and this sweet lotion does not fail.
20. Crabtree & Evelyn – Verbena and Lavender de Provence Body Lotion
Verbena and lavender are just as nice as their herby notes, whereas glycerine helps give your skin a serious pick-me-up appearance.
21. Josie Maran Whipped Argan Oil Body Butter
Revitalizes skin, restores softness, and improves skin's texture, this ultra-hydrating body butter enriches skin with essential fatty acids and antioxidants to soften, smooth, and firm skin.