We hope you find your next favorite thing from the list below! Each product was independently selected by our editors. Some may have been sent as samples for us to fiddle with, but all opinions in this article are our own. Oh, and FYI — LucksList may collect a share of sales or other compensation from the links on this page if you decide to buy something (that's how we stay in business). Reviews have been edited for length and clarity. Enjoy finding your next favorite thing!
1. Introducing the Palladio Hydrating Lip Oil, your new best friend for plump, hydrated lips. This lightweight oil provides comfort and a subtle shine finish, while the hyaluronic acid locks in moisture to prevent chapped lips. The 100% cruelty-free, paraben-free and gluten-free formula comes in 5 vibrant, universally flattering shades.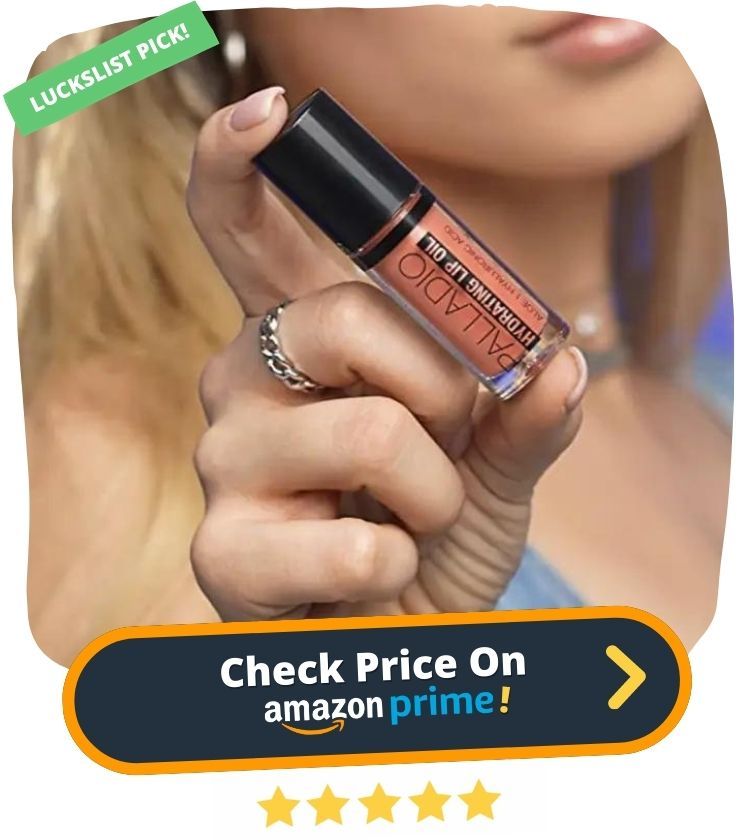 "Beautiful colour, slippery not sticky like a good lip oil should be, hydrating and not overly fragranced. Really nice product especially for the price!"
Amazon Review By Ashley B
2. Looking for a way to wear your favorite shoes and outfit without experiencing aches and pains? Look no further than Foot Petals Blisstick blister preventer! This effective and long-lasting balm is perfect for your feet, heels, toes, thighs, and other sensitive areas. The mess-free application stick makes this the ideal solution for on-the-go individuals.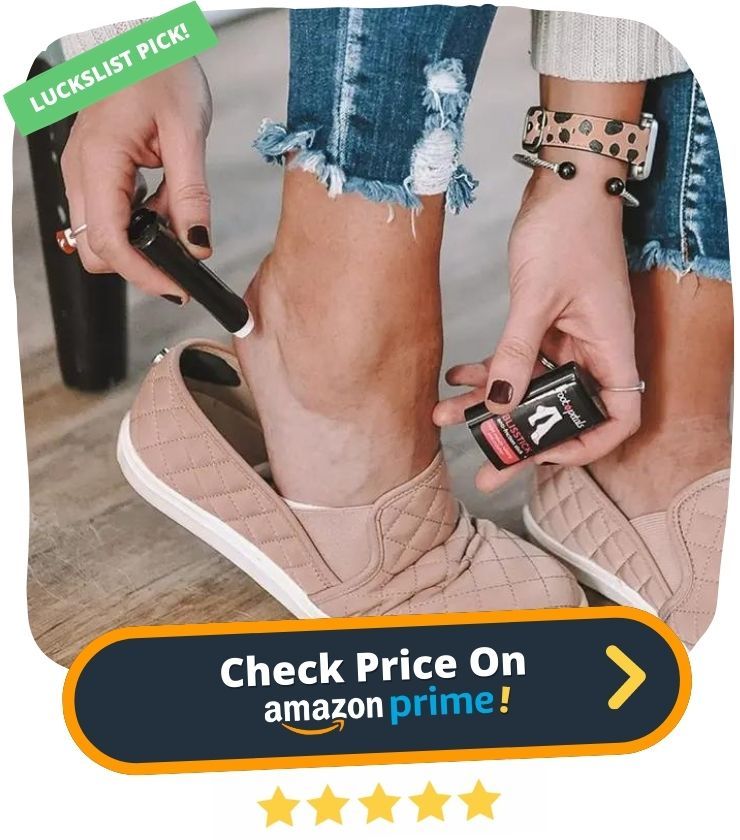 "I am so happy with how well this works. Every time I buy new converse I get blisters trying to break them in, not with this stick. I highly recommend it."
Amazon Review By Ashley
3. Introducing the TheraFlow Foot Massager Roller! This amazing tool features 2 different types of acupressure nubs and 5 rows, designed to mirror the natural curvature of your feet for maximum comfort. Whether you are suffering from plantar fasciitis, aching heels, sore arches, or neuropathy, this sturdy reflexology foot massager is here to relieve tensions and boost circulation.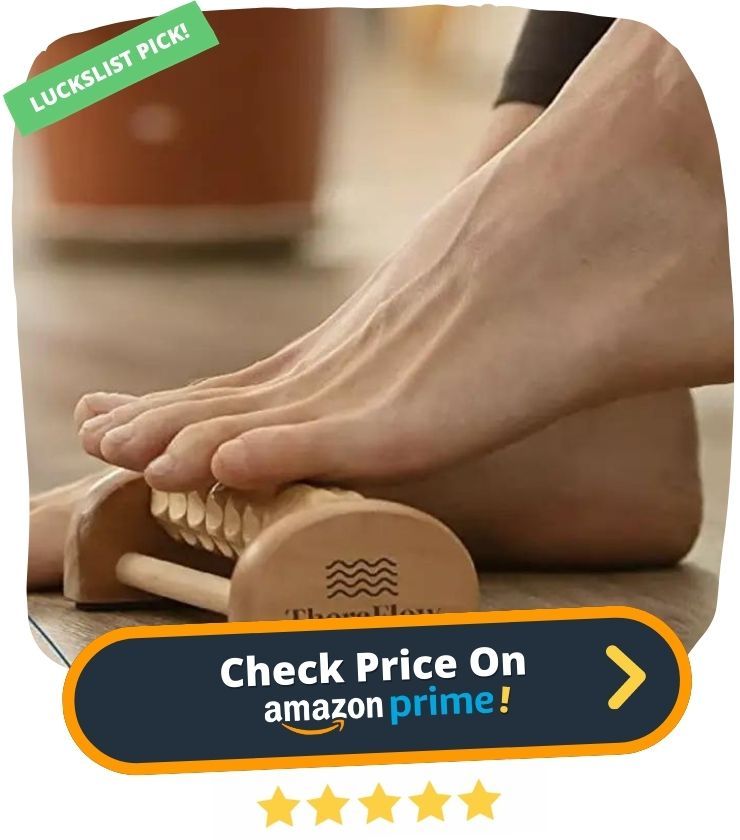 "I have a lot of foot pain so as soon as I received this foot roller, I had to try it out immediately. It may not 'work miracles' but it absolutely helped ease some of my pain. I considered getting this last year and now I regret that I waited so long!"
Amazon Review By Bonnie Lou
4. Do you love mushrooms? Do you love spending time in nature, surrounded by these beautiful woodland creatures? If so, then this Mushroom Coloring Book is perfect for you! Filled with 40 creative illustrations of mushrooms, this book is a must-have for any mushroom lover. From mushrooms in the air to mushrooms in space.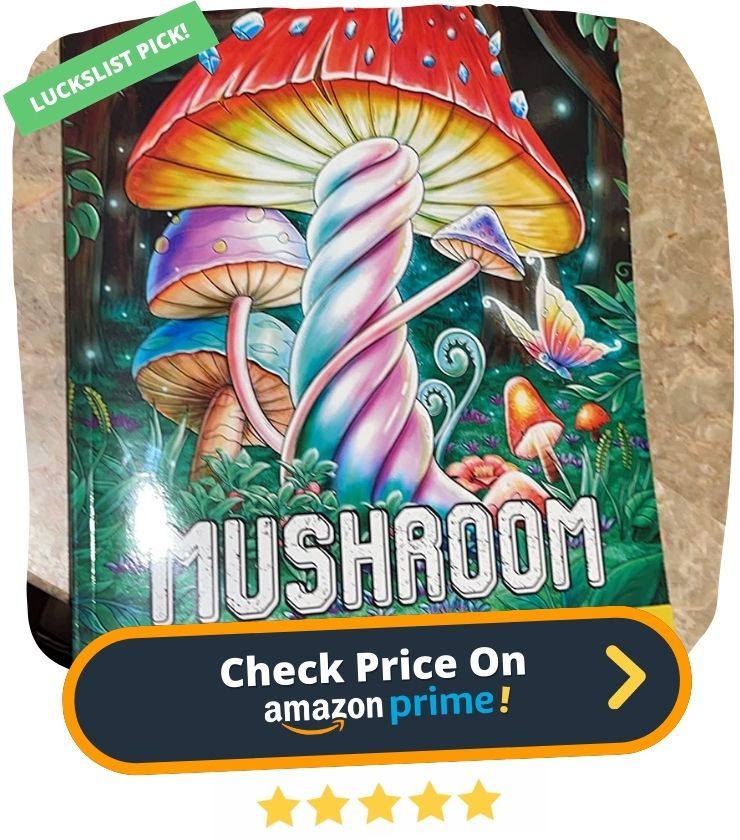 "Daughters 15th birthday gift was this book and she is in love! She is so obsessed she even knows types lol best gift 🎁"
Amazon Review By Evie
5. Looking for a top-quality, 100% cruelty-free powder blush brush? Look no further than the Real Techniques everyday Essentials! This fan favorite comes in a stylish design and features soft, fluffy bristles that blend powder blush evenly for a smooth, natural look.
"- Bristles are soft & intact - Blends perfectly onto skin - After several washes, no bristle fell out."
Amazon Review By C. Hernandez
6. Looking for an easy and reliable way to test soil moisture levels? Look no further than the XLUX Soil Moisture Test Sensor Meter. This sensor is designed for both indoor and outdoor use, and features a large and clear dial with ten scales. Simply insert the sensor into the soil and you'll get an instant reading - no need to dig up too much soil or damage roots in the process.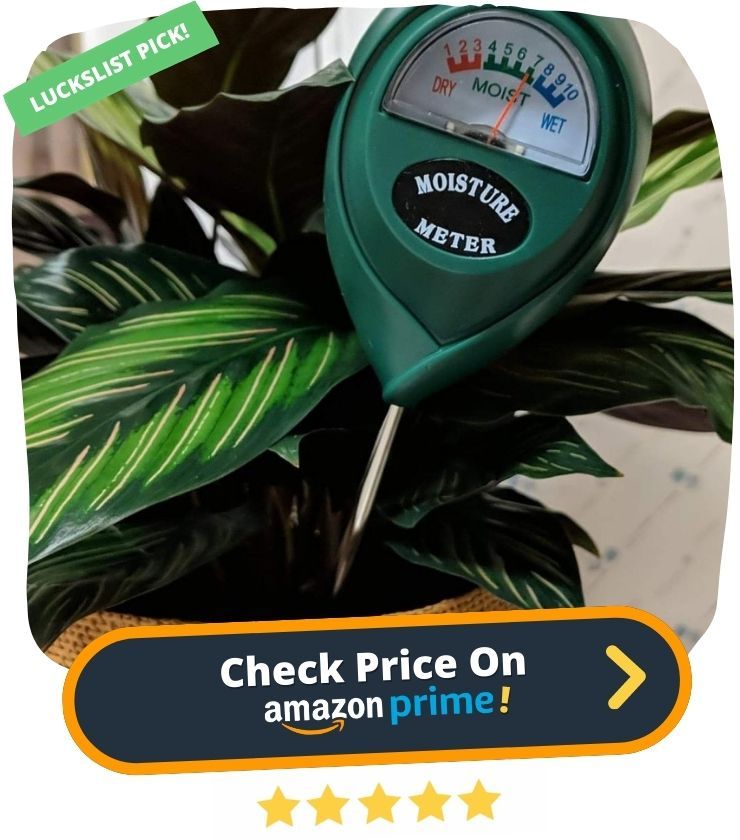 "First of all, for the price it is definitely worth it. I went with this simple non digital moisture reader at a friends suggestion and glad I did. In deeper planters it works very well, as it goes deeper into the soil it shows different levels of moisture."
Amazon Review By James Calgary
7. Looking for a way to display your favorite rings and amulets? Look no further than the Kikkerland JK17 Palm Reader Jewelry Stand! This unique and modern stand is based on the ancient art of palm reading, which has been used for centuries to learn about a person's personality, fortune, and future. The stand measures 4 by 8.25 by 2.5-inches, making it the perfect addition to any room or office.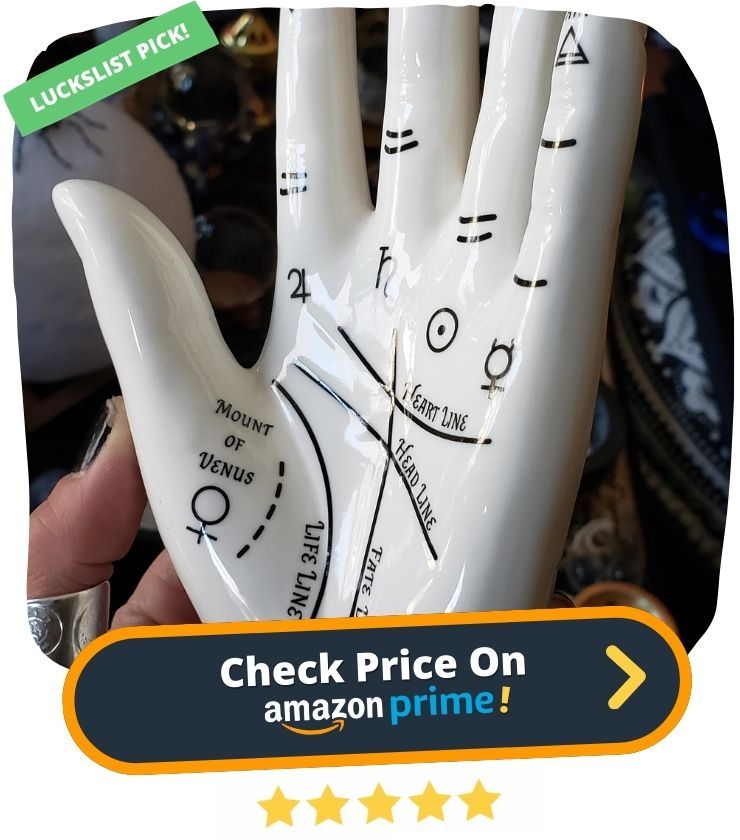 "I had eyed this up last year and never bought it. This year I did and I'm impressed. Its everything I could've hoped for."
Amazon Review By Michelle Machuletz
8. Looking your best has never been easier with the Fancii LED Makeup Vanity Mirror. This mirror comes with 3 adjustable light settings, so you can find the perfect light for any occasion. The large, distortion-free glass also provides 1x and 15x magnification, so you can see every detail while you're applying makeup or tweezing.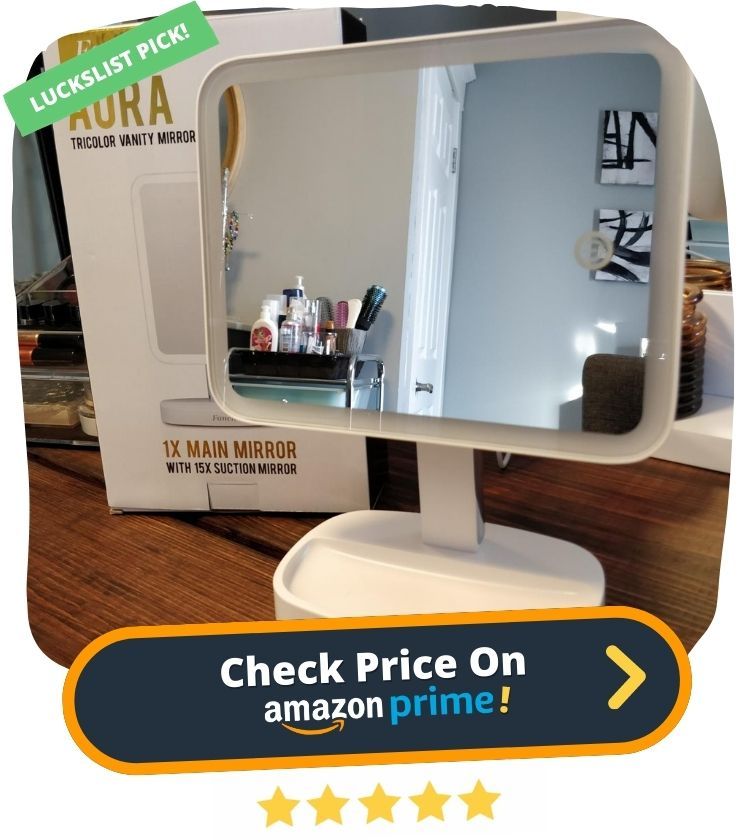 "This is a nice bright mirror. No more walking around the room trying to find the best light to apply my makeup. The 3 different light setting really helps with seeing every detail of my face."
Amazon Review By LisaLisa
9. Do you need a backpack that can keep up with your busy lifestyle? Check out the Tzowla Business Laptop Backpack Anti-Theft. This backpack has plenty of storage space for all of your daily essentials, plus a dedicated compartment for your laptop. The USB and headphone port design make it easy to charge your devices on the go.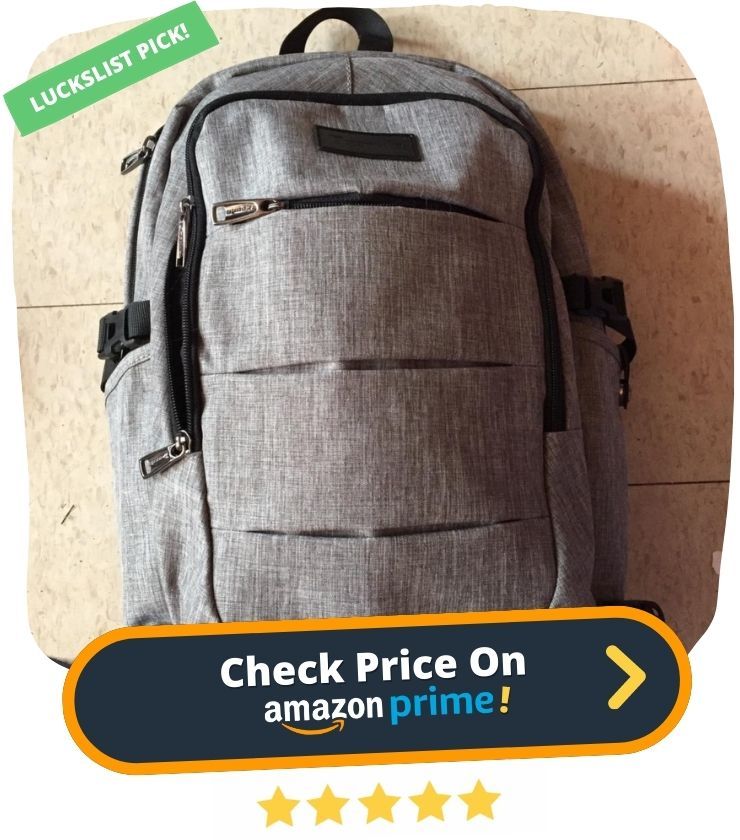 "Very nice backpack, like how small and compact it is and the option to make it more compact with straps at the sides. Perfect for carrying an ultra book with accessories, to and from work."
Amazon Review By wingman37
10. Introducing the Innisfree Super Volcanic Pore Clay Mask, a 6-in-1 total pore care mask that targets pore tightening, sebum control, dead skin cell exfoliation, deep cleansing, and skin complexion improvement through its cooling effect. This powerful mask is made with natural volcanic scoria from Jeju Island, which contains twice as many nutrients as regular clay masks.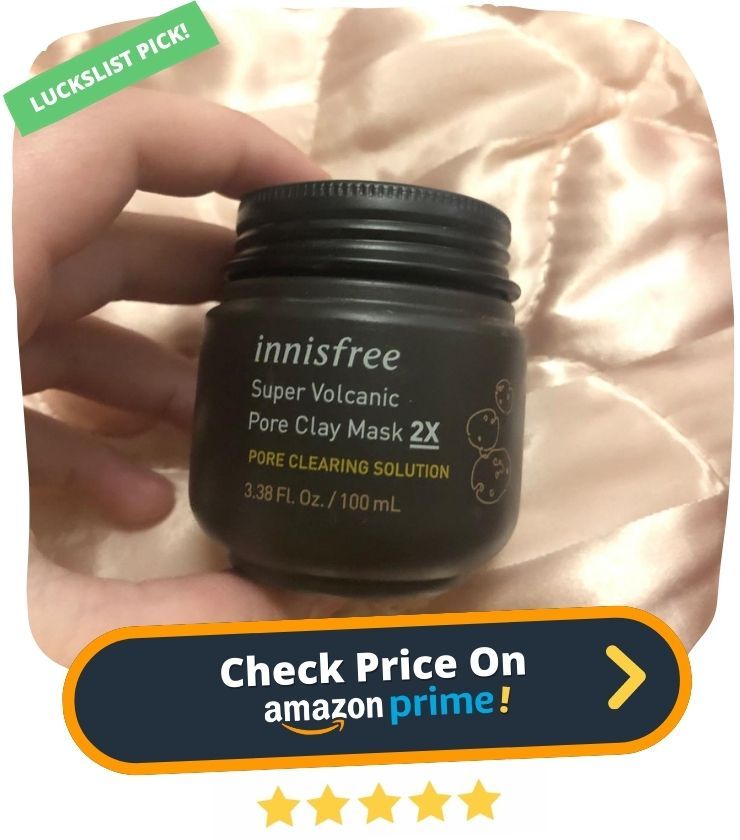 "I have always been insecure with my nose pores because of blackheads. I don't want to squeeze them because it will make it worse. I apply this every after 4 days."
Amazon Review By Katrina Harata
11. If you're looking for a unique and stylish way to store and display your favorite books, look no further than the Sturdy Metal Floating Bookshelf from Conceal. This innovative design conceals the shelf behind the books, giving the illusion that they are floating on your wall. The space-saving solution is perfect for small spaces and awkward walls that are not quite large enough for a traditional bookshelf.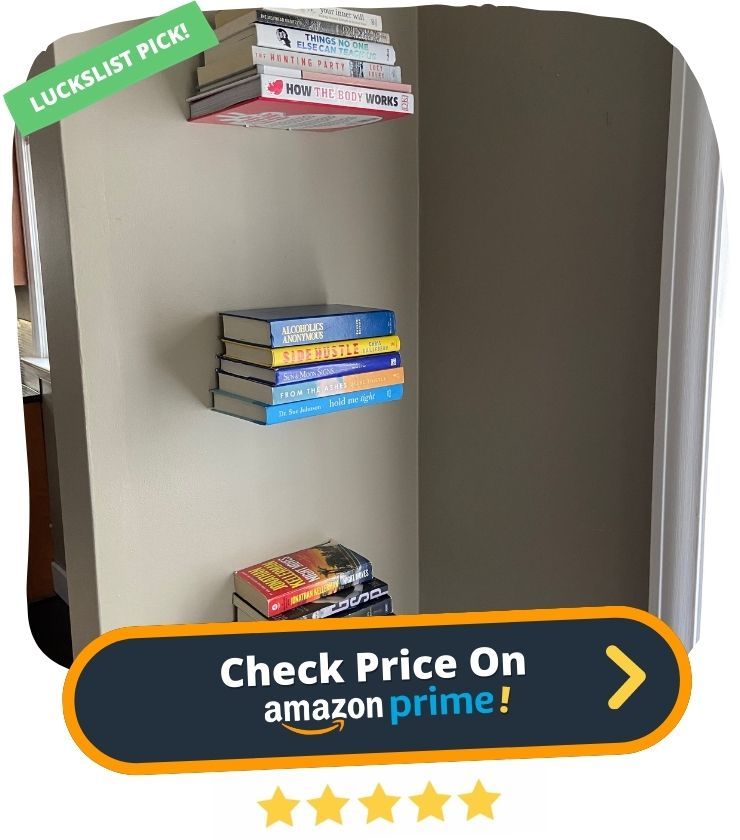 "Excellent quality bookshelf. Great for books or for display. I'm using it to display Baby Yoda next to a few other Star Wars items. Box included 3 shelves and mounting hardware (screws and anchors)."
Amazon Review By TVGuy
12. If you're tired of losing or mismatching socks, the SockDock Sock Laundry Tool & Storage Hanger is the perfect solution! This unique laundry tool ensures that socks stay together through the wash, dry, and storage process. No more sorting or searching for lost socks - with the SockDock, they'll always be right where you left them.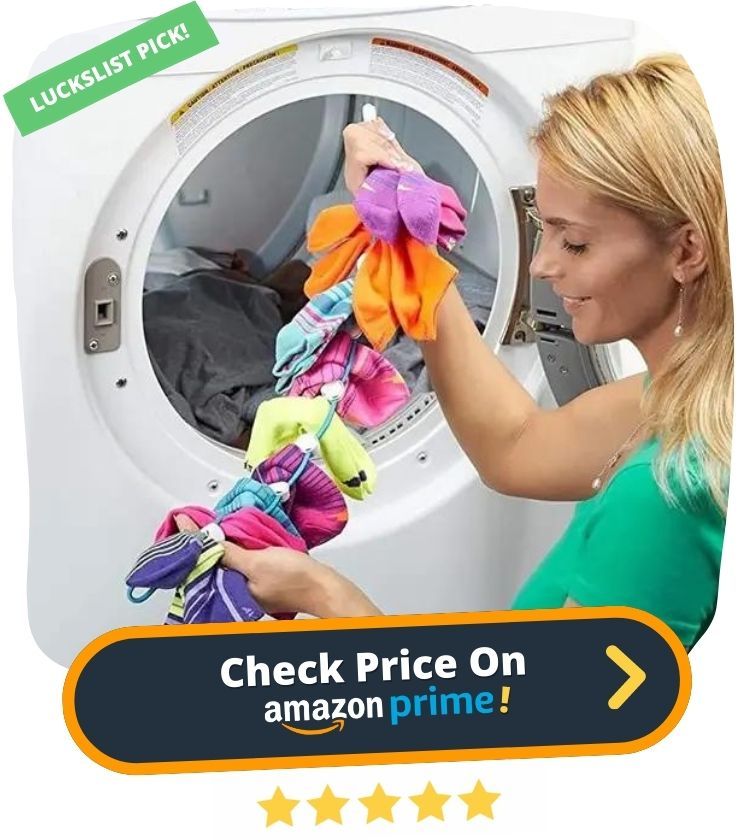 "Put your dirty socks in pairs, and you never have to sort a sock basket again. Washes great and dries fine. After drying, if they are damp, just separate them for a while and you're ready to distribute them to drawers."
Amazon Review By KF of Amazone
13. Looking for a book light that will help protect your eyes? Look no further than the Rechargeable Book Light from Natuvee. This book light is equipped with seven high-quality LED bulbs that provide stable, flicker-free light that is soft on the eyes. You can choose from three different color settings and three brightness levels to find the perfect light for your needs.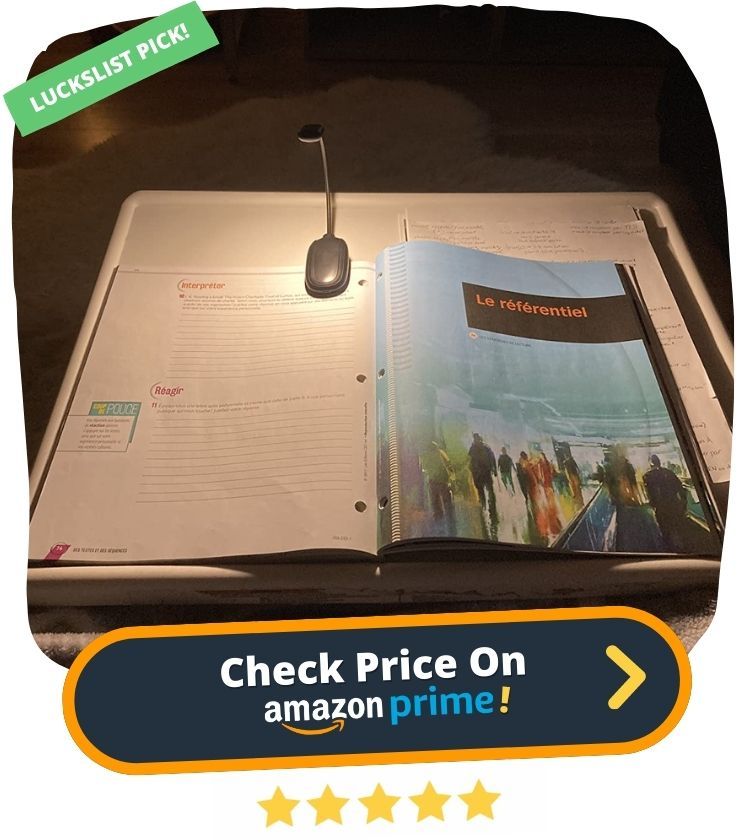 "Evaluation after a week of use: This lamp is very suitable for night reading and computer lighting, it does not take up space at all can also provide sufficient light!"
Amazon Review By Panda
14. Looking for a brush that will make cleaning your pots, pans, and dishes a breeze? Look no further than the Scotch-Brite Pot, Pan and Dish Brush. This versatile brush features a comfort grip handle that makes it easy to maneuver, even when your hands are wet. The long-lasting bristles are tough on dirt and grime, but gentle on your cookware.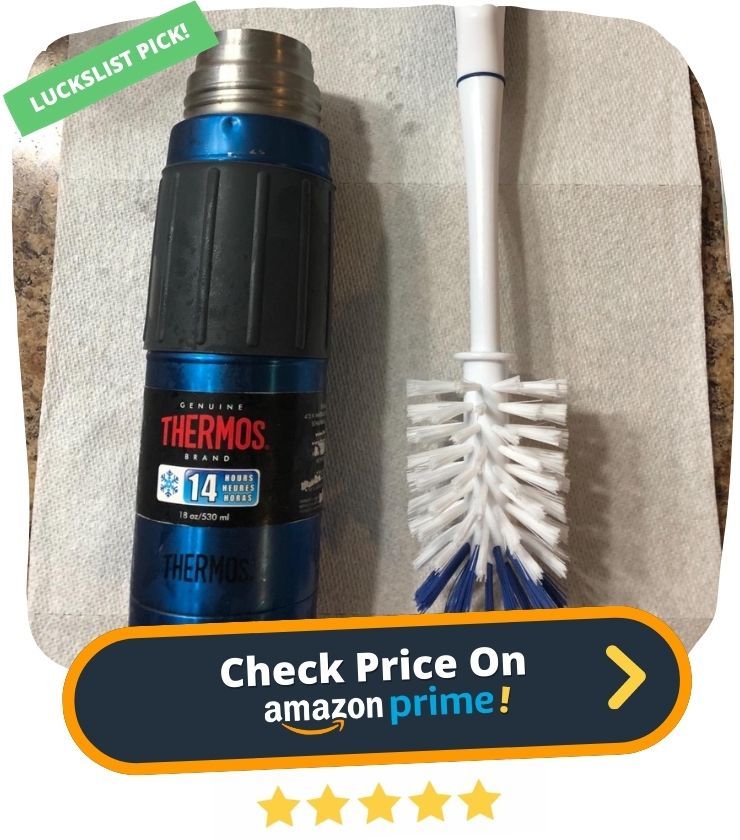 "These scrub brushes are made with thick, hard plastic handles and durable plastic bristles that stay straight. They are fantastic for scrubbing tough stains on carpets, caked-on food on pots and pans, grimy sinks or toilets, and anything else that needs some elbow grease."
Amazon Review By Coral Grimes
15. Introducing this 25 Feet Outdoor String Lights! These UL certified lights are built with weatherproof technology, which can withstand extreme temperatures, rain, wind, and damp climates. With 25 glass bulbs and 1 spare bulb, these dimmable string lights are perfect for energy saving and safety. The most important thing? They're super stylish & romantic.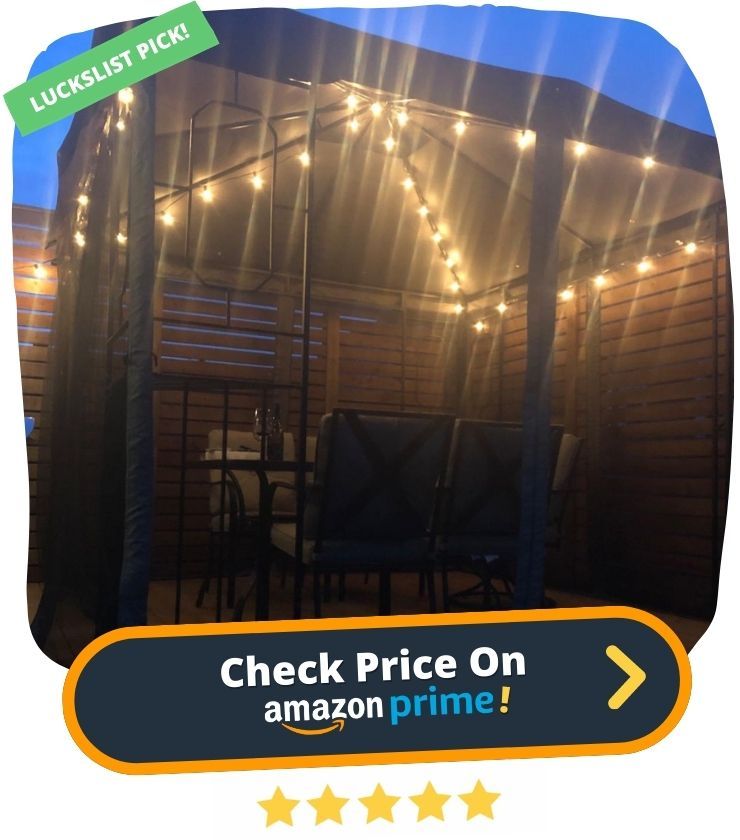 "So far I'm very happy with these! We bought two sets for our 10x10 gazebo and had extra slack to string some along our deck also. I don't find them too fluorescent or white, they are quite warm in my opinion and more yellow-ish."
Amazon Review By Christy M.
16. Introducing Inkbox Freehand Ink Temporary Tattoos! The perfect way to express your individuality, our easy-to-use ink and applicator tips allow you to create unique designs that last up to 1-2 weeks. Made from a plant-based, vegan formula, our ink is gentle on your skin and safe to use. So why wait? Let your creativity flow and create a tattoo that reflects your true self!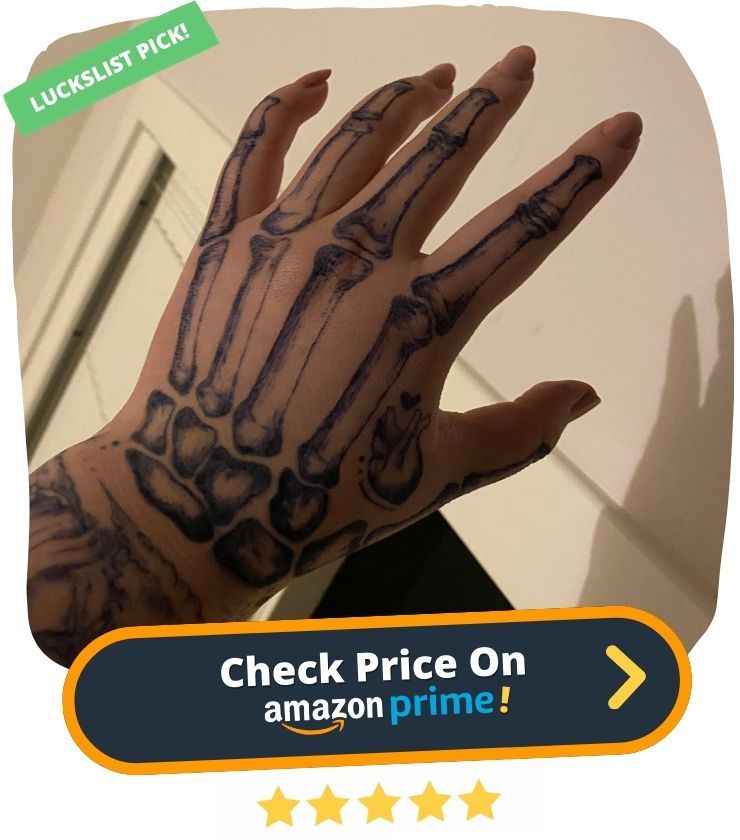 "I actually like this product! Keep in mind it will be blue!! Doesnt matter if its black theres going to be a blue shade but for the lettering it does appear black. I dont mind but it could look like it was drawn with a blue pen."
Amazon Review By Jihyun L.
17. Immerse yourself in an exciting "escape room" style game with the Thames & Kosmos Exit: The Sunken Treasure Game. You and up to three friends can cooperate to crack codes, solve puzzles, collect objects, and earn your freedom bit by bit. With real-time deduction and puzzle-solving, this game is perfect for a group of friends looking for an exciting challenge.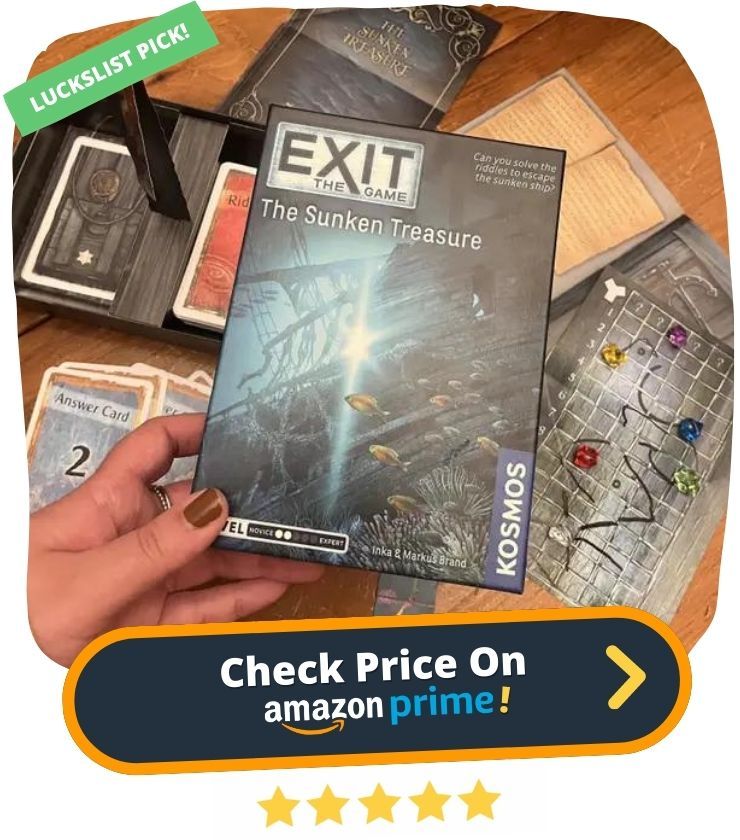 "Our first Exit game, played with a family of 3 adults and 2 kids aged 13 and 11. Our eldest has gone to many escape rooms, but found this to be a really good challenge for a "stay-home" escape game."
Amazon Review By Max
18. Looking for an easy way to turn any flat surface into a whiteboard? Kassa has you covered with their Clear Dry Erase Board Sticker! Measuring 8 feet x 17.3 inches, this whiteboard decal can be customized to any size or shape. Simply cut, peel and stick – the backing paper includes a grid, making it easy to cut accurately. Plus, the high quality adhesive makes it removable and repositionable without damaging the surface.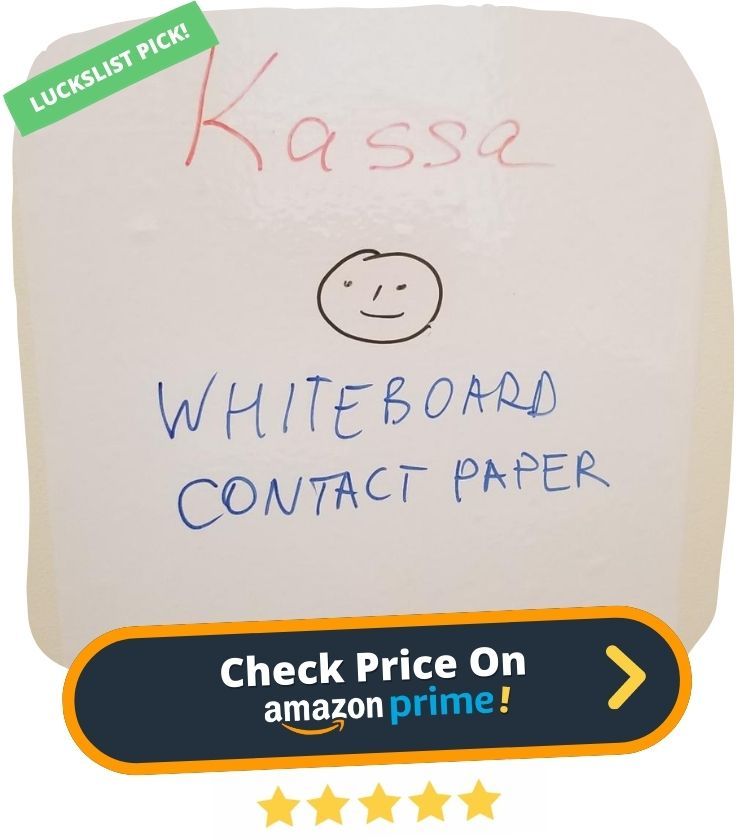 "Any empty wall in your house or office can be used to apply sticky whiteboard paper. I purchased this paper so my child can draw and write in any room."
Amazon Review By Olenka
19. Introducing the TAKSON LED Butterfly Decoration Night Light! These beautiful butterfly lights are perfect for decorating your home for any occasions. With strong adhesive tape on the back, they are easy to stick and safe for wall. The colourful LED lights have 3 flashing modes and 7 colors that automatically change.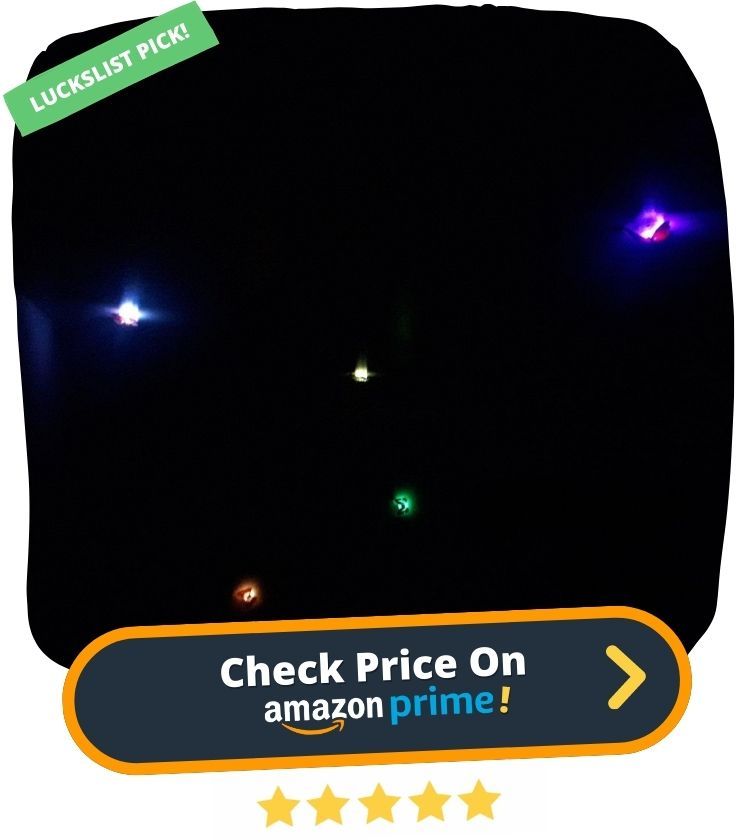 "I bought these butterfly lights when I saw them for 2 reasons. First I love butterflies they are so unique and beautiful in there own way no one butterfly is alike. Second I bought them because of the pretty colors that they all have very colorful designs."
Amazon Review By Carolyn McFayden
20. Looking for a powerful skincare tool that does it all? The Jade Gua Sha Stone is your answer! This versatile tool can be used as a face sculpting tool, lymphatic drainage tool, and face massager - providing you with amazing benefits and visible results. Made of top quality jade, this gua sha stone is smooth and gentle on the skin, making it perfect for daily use.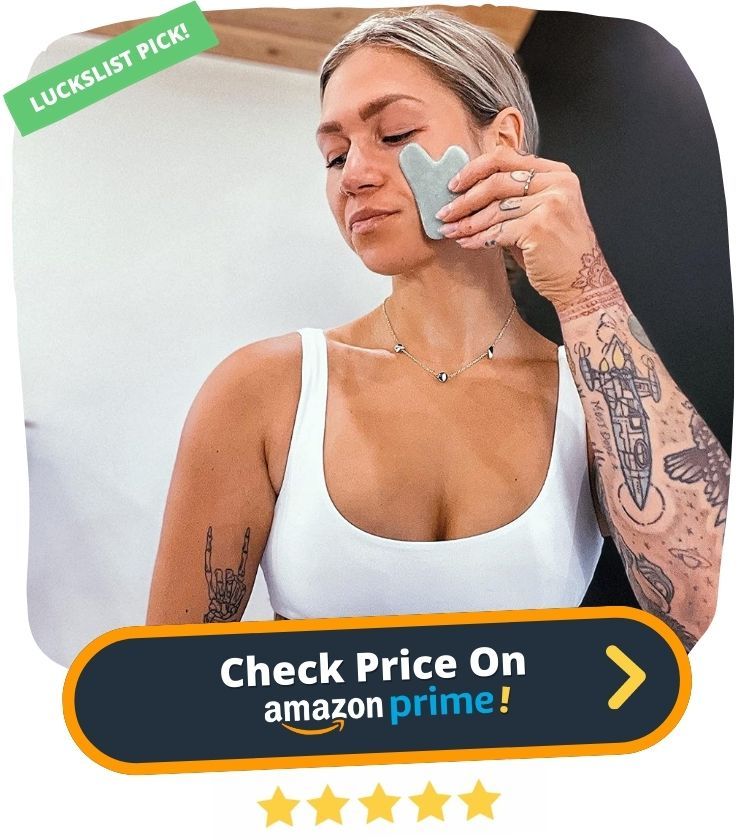 "I bought this Gua sha 2 months ago, and I've been using it consistently and it definitely helps reduce knots and shapes your jawline :) I'd recommend using with any facial oil, I've personally been using with a scalp oil and it helps glide your gua sha smoothly on your face."
Amazon Review By H. Li
21. Are you looking for a fun and creative way to scrapbook? Look no further than the ANERZA 531 PCS Vintage Scrapbooking Supplies Stickers. This set comes with 99 pcs scrapbook paper, 280 pcs scrapbook stickers, 40 pcs washi stickers, 55 pcs quote stickers, 52 pcs letter stickers, 5 pcs photo frame stickers and 1 exquisite packaging box.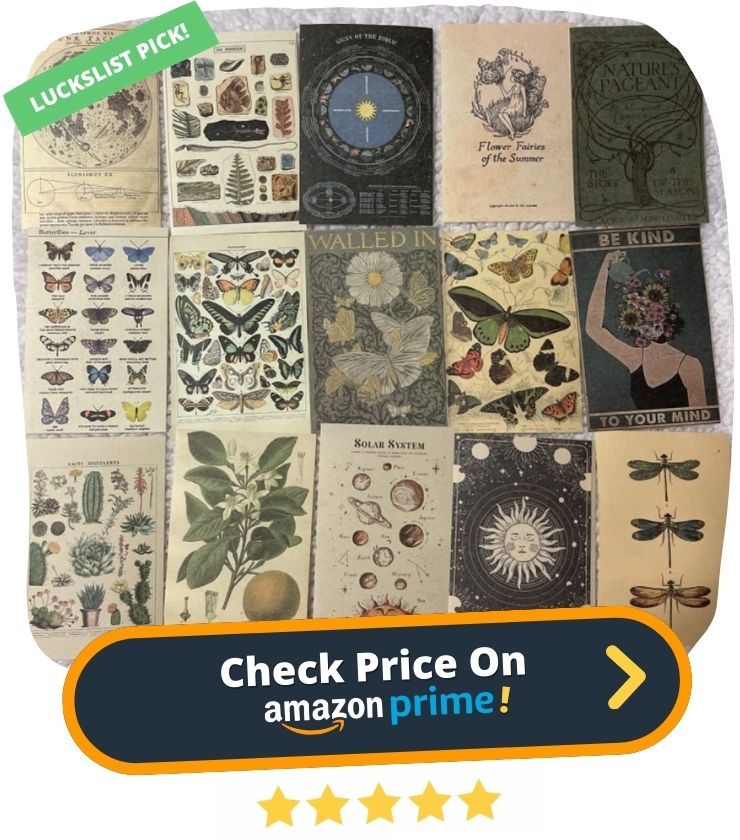 "I took some pics to show a few items you get into the scrapbooking kit ! There's enough designs but I would definitely order few more styles of scrapbooking items. The packaging is neat and clean."
Amazon Review By Elizabeth Bernard