We hope you find your next favorite thing from the list below! Each product was independently selected by our editors. Some may have been sent as samples for us to fiddle with, but all opinions in this article are our own. Oh, and FYI — LucksList may collect a share of sales or other compensation from the links on this page if you decide to buy something (that's how we stay in business). Reviews have been edited for length and clarity. Enjoy finding your next favorite thing!
1. Looking for a nifty way to light up your cooler? Check out the Coghlans Cooler Light! This lightweight, plastic light is easy to install with the included adhesive tape, and it'll turn on automatically when you open the lid of your cooler. It's perfect for camping, backpacking, or any other outdoor adventure. And when you're done using it, simply close the lid and the light will turn off.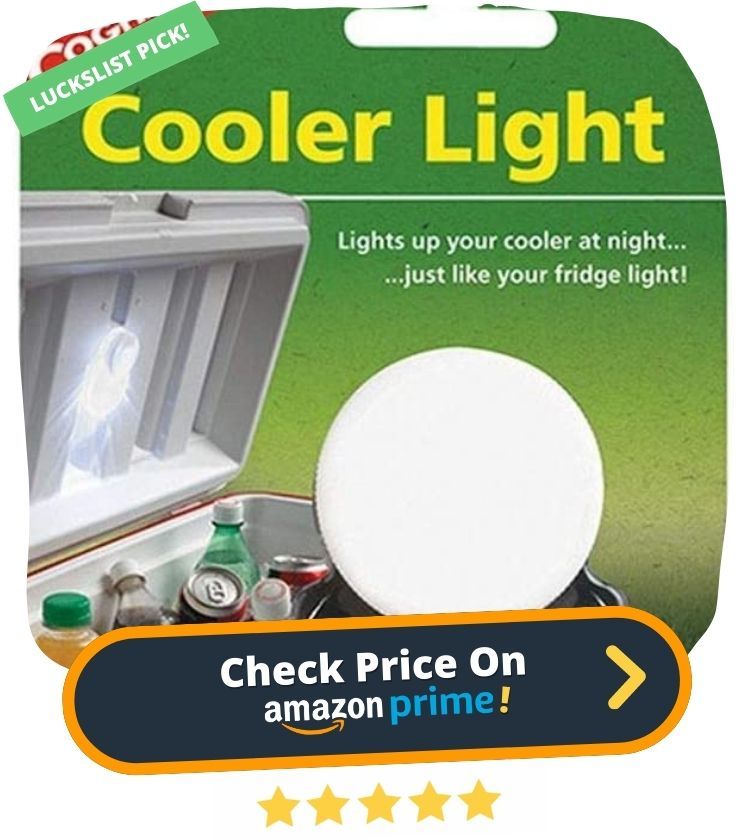 "My wife LOVES this light. It turns on and off when you open the cooler and let's you see everything inside the cooler when it's dark out. Why don't new coolers come with these!? Great buy! Highly recommend."
Amazon Review By Paul S.
2. Looking to keep your cheese fresh for longer? Look no further than Formaticum Cheese Storage Wax-Coated Paper! This paper is specially designed to allow cheese to breathe, regulate humidity, and stay fresher for longer. The 15 sheets in this kit are perfect for wrapping up leftovers or prepping ahead for your next cheese plate. Plus, the labels make it easy to identify each cheese.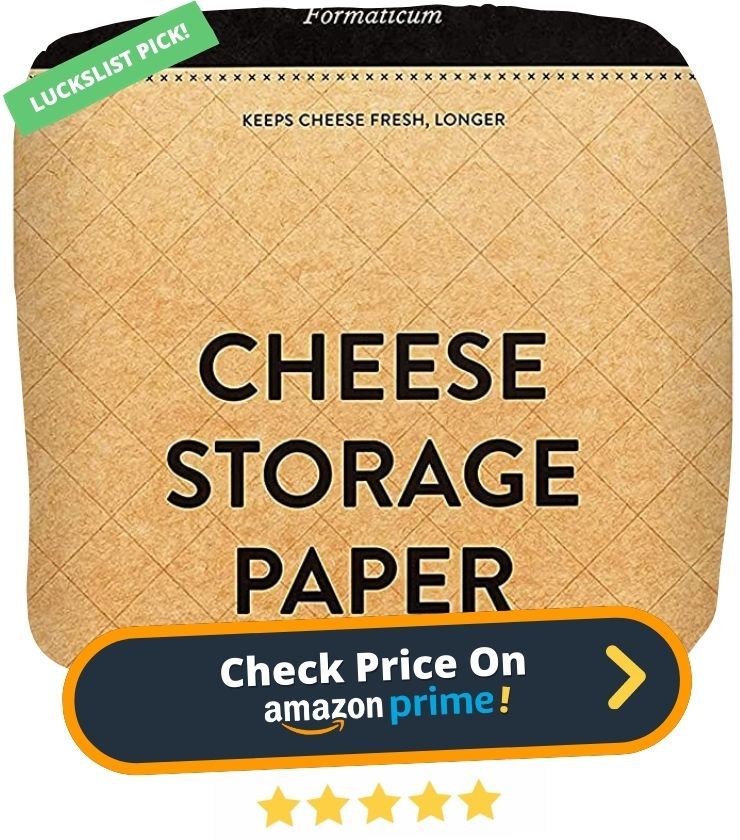 "I had a friend give me this cheese paper last year. It is absolutely amazing! I buy large wedges of gouda cheese from Costco. Once I've opened it I use the cheese paper to wrap it in. It keeps fresh forever."
Amazon Review By Corinna
3. Do you love metal straws but hate the metallic taste? Do you worry about chipping your lips or teeth on them? Well, worry no more! These 12PCS Silicone Straw Tips are here to save the day! Made of gas phase glue and FDA-certified, these rubber tips are eco-friendly, odorless, and SILKY SMOOTH. They fit snugly on 6mm metal straws and provide a comfortable barrier between your lips and the straw.
"I love to use a straw to drink with, especially when I am not feeling well which is sadly more often than I would like. Plastic straws while inexpensive to buy and are are easily thrown out, they are not great for the environment."
Amazon Review By Stevi D.
4. Looking for a versatile and space-saving solution for your kitchen? Check out this silicone-coated stainless steel drying rack! Designed to lay flat across your sink, this handy accessory is perfect for food prep and cleanup. It also doubles as a non-slip trivet for hot pots and baking sheets straight out of the oven! Plus, our universal design fits all standard-size kitchen sinks.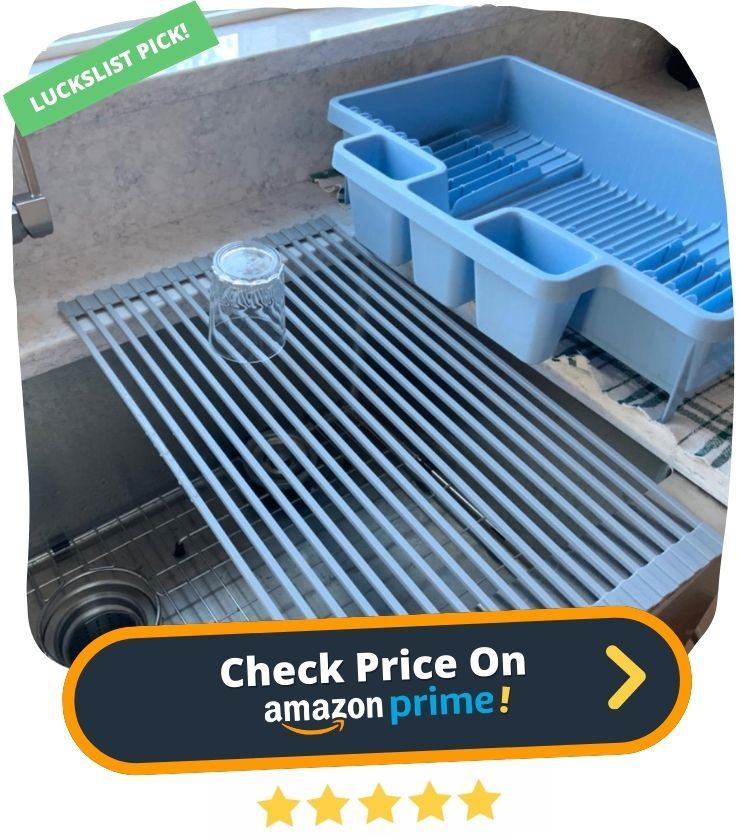 "You must get this! When I chose my sink my hubs was disappointed I didn't take the one with all the "accessories". I ordered this thinking it might be useful. It's awesome!"
Amazon Review By Amazon Customer
5. If you're like most people, you've got a ton of cords and wires cluttering up your home or office. But with the AhaStyle 5 Slots Cable Organizer Holder, you can finally get those cords under control! This handy little organizer is made from premium silicone and comes with a metal frame, so it's built to last. It's also got a strong adhesive that will hold it securely in place on any clean and smooth surface. Best of all, it's easy to use - just peel and stick!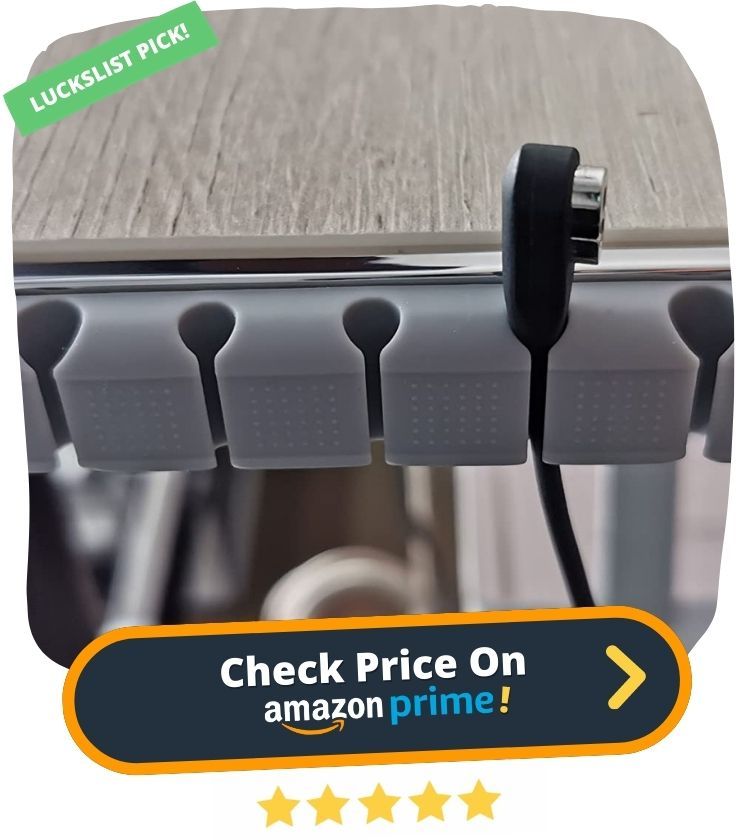 "There are so many rechargeable devices today, and many different types of cords, that are not swappable, most of the time. I set up a charging station but I needed a place to store the cords. This works well, as it hides the cords behind the desk and down the wall, out of the way."
Amazon Review By Orville
6. Looking for a carrier that will keep your cat safe, comfortable, and under control? Look no further than the Cozy Comfort Carrier! This small carrier is perfect for cats under 10 pounds, and features 8 colors to choose from. Made from 100% cotton, the Cozy Comfort Carrier is soft enough for your cat's comfort, but durable enough to resist scratches and snags. The shoulder strap is convenient for hands-free carrying, and the seatbelt pass-through keeps your cat in place while traveling.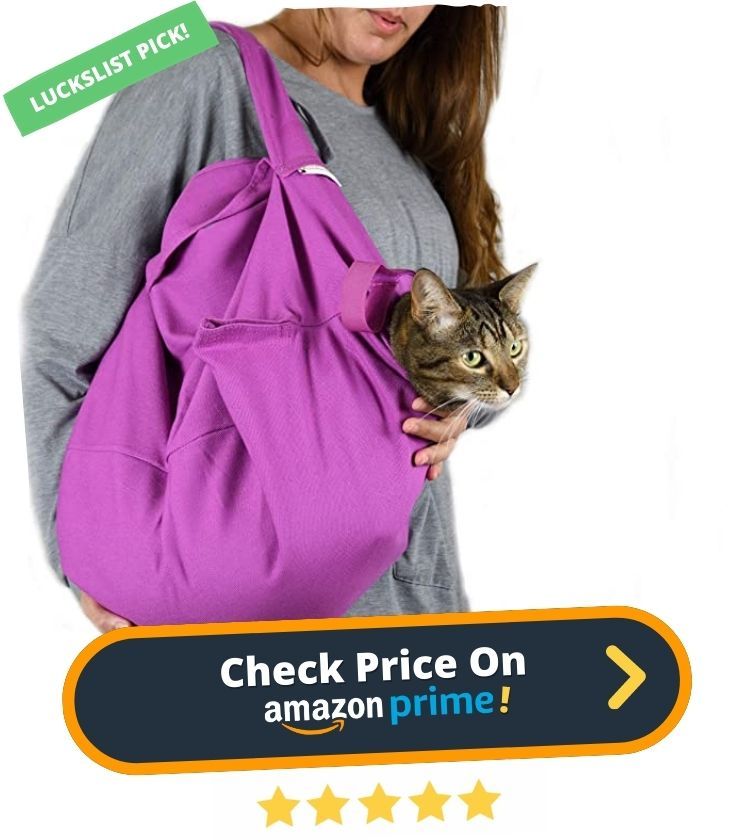 "Unbelievable! My cat normally claws up the inside of her carrier and howls during any car ride. She hates the vet and claws and bites. Vet exams mean wrapping her up in a towel. First time she was put in the bag she was absolutely fine."
Amazon Review By Donna Fleming
7. Looking for an efficient and space-saving way to drain your pasta, vegetables, and fruits? Look no further than this amazing colander set! This set comes with two collapsible colanders that are perfect for any kitchen. The ergonomic and space-saving design is foldable and takes up less than 2 inches of space when collapsed – perfect for small kitchens or crowded cupboards.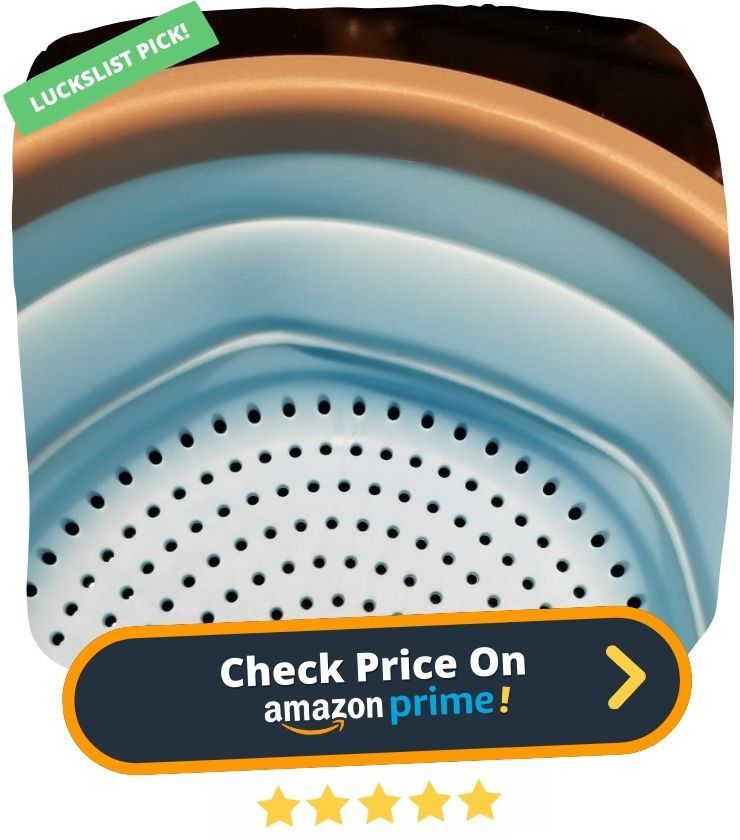 "These two colanders are such a great buy. I've used them to strain stock, pasta, salads, tomatoes, potatoes, etc. They instantly collapse for storage, wipe down instantly and just look fun."
Amazon Review By VL Shopper
8. Looking for a way to keep your socks paired up and organized? Look no further than the SockDock Sock Laundry Tool & Storage Hanger! This amazing little invention is the perfect way to wash, dry, and store your socks, so you never have to sort or search for them again. The SockDock is a patented sock laundry tool and storage hanger that keeps your socks together no matter what. It's great for saving time, money, and space in your sock drawer.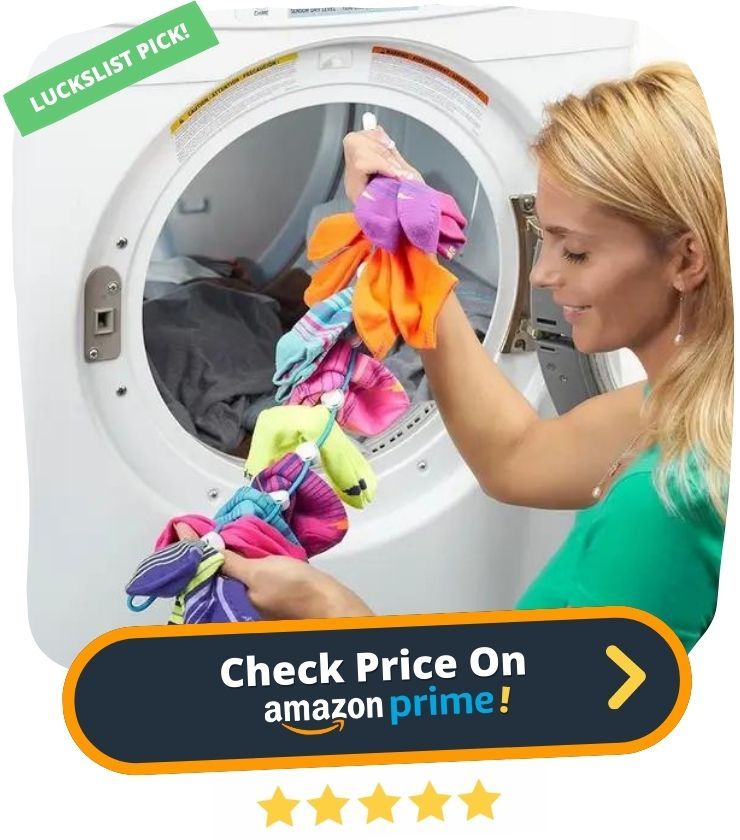 "I used this to organize my thick socks that took up too much space in the drawer... and my dog's coats. Yes my dog has coats. Don't judge me. 😉"
Amazon Review By Snausages
9. Looking for a way to keep track of your daily medication doses? Look no further than the Memory Aid Medication Dose Tracker! This handy little device attaches to your pill bottle and features buttons labeled with the days of the week. Simply press down on the button for the day you took your pills, and the tracker will keep track of your daily dosage for the week. The tracker also includes buttons on the front to keep track of up to 2 or 3 extra daily doses, and if you take more in a day, the back is labeled with the numbers 1 – 9.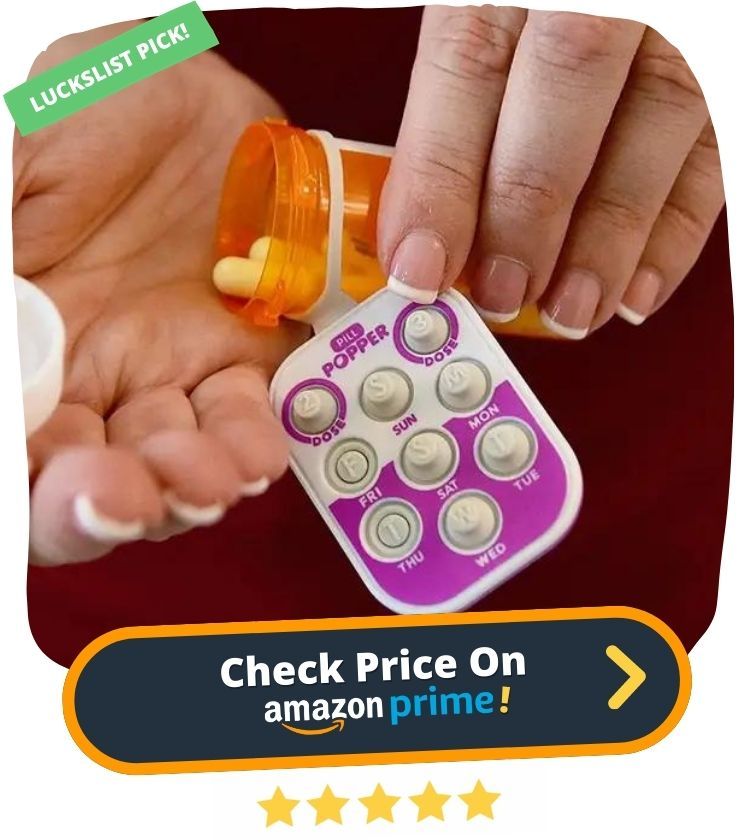 "I need the visual reminder and this is perfect."
Amazon Review By Amanda Park
10. Whether you're a seasoned pro or just starting out, the IZZO Golf Flatball Swing Training Aid is the perfect training aid to help you perfect your swing. Made from soft and flexible material, the Flatball is perfect for indoor use without worrying about damage to walls or furniture. And because it doesn't roll like a regular golf ball, you'll never have to chase it around the house again! But the best part about the Flatball is that it will help you avoid those dreaded "fat" or "thin" shots when you're out on the course.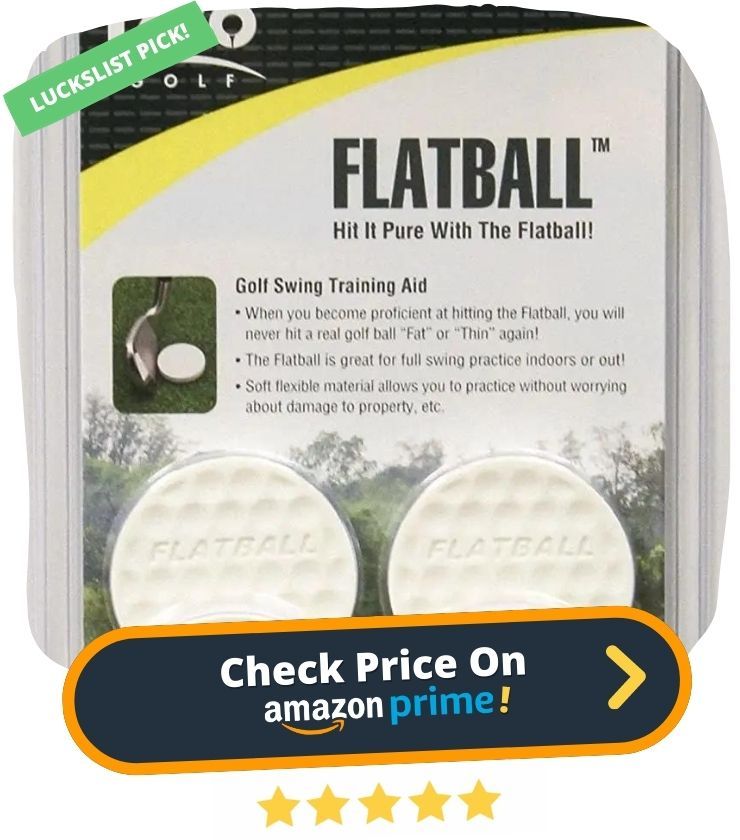 "I love these things. I just started playing golf and was hesitant as these seemed like a gimmick. The truth is this really does help you build up your skills at keeping your eye on the ball and hitting the disk."
Amazon Review By Johnathan Greymen
11. If you're looking for a high quality, durable door finger trap stopper, look no further than Happy Hands Anti Slam Child Door Safety. Easily fitted using an adhesive pad, this product is designed and tested for maximum durability. Simply rotate to close the door as required.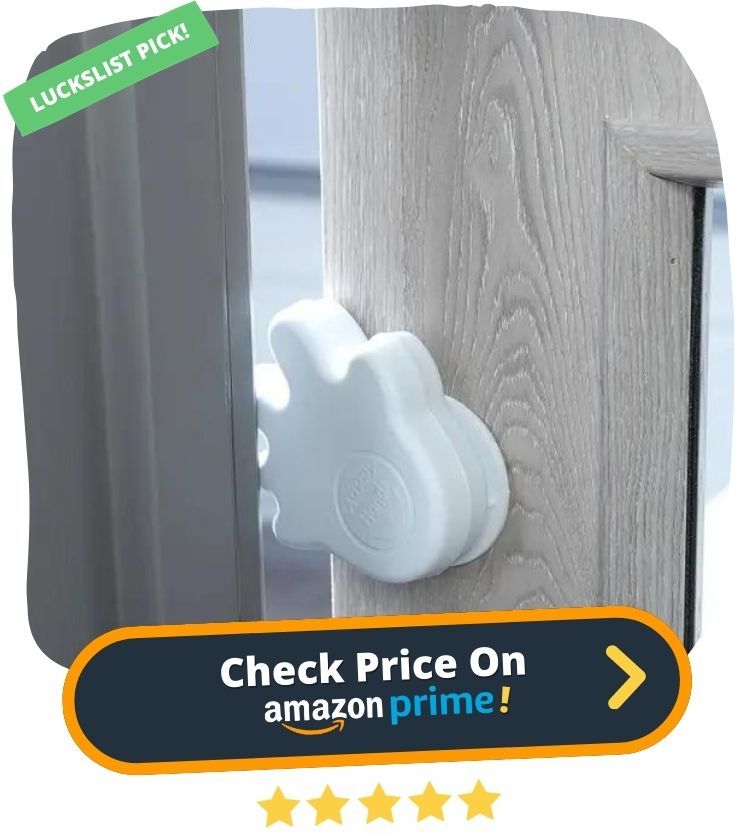 "Have been using it for some months already. Absolutely love it! No need to take off every time when I need to close the door. Sturdy, never fell down."
Amazon Review By Catherine
12. Are you tired of your food tasting like it's been sitting in the fridge for weeks? Well, put down that ancient box of baking soda and pick up some ARM & HAMMER Fridge Fresh Baking Soda Deodorizer. This bad boy eliminates odours so foods taste fresher longer. Plus, it has a super-grip suction cup that adheres anywhere in the fridge or freezer.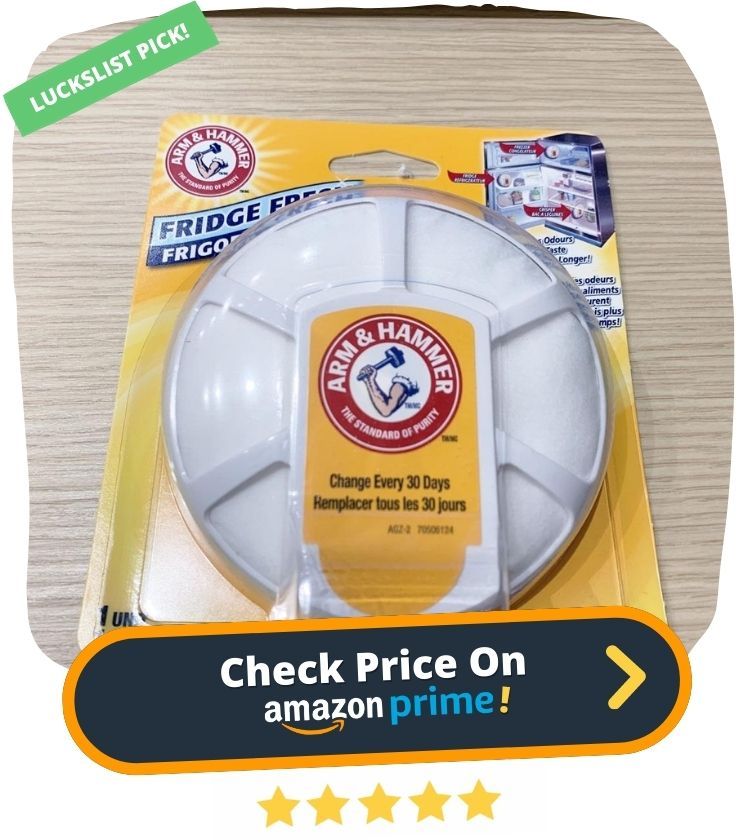 "It can absorb smells really well and the suction that comes with this product can hold onto the fridge really well. I usually replace this once a month as the manufacture recommended and instead of throwing the whole thing, I usually use the baking powder inside to clean the washroom sink."
Amazon Review By Kimpossible
13. Do you hate tying your shoelaces? Well, say goodbye to those frustrating days with LOCK LACES! These no-tie shoelaces are perfect for anyone who wants the convenience of slip-on sneakers without sacrificing style. With over 7 million pairs sold worldwide, these laces are the original no-tie option and are sure to provide a comfortable, custom fit.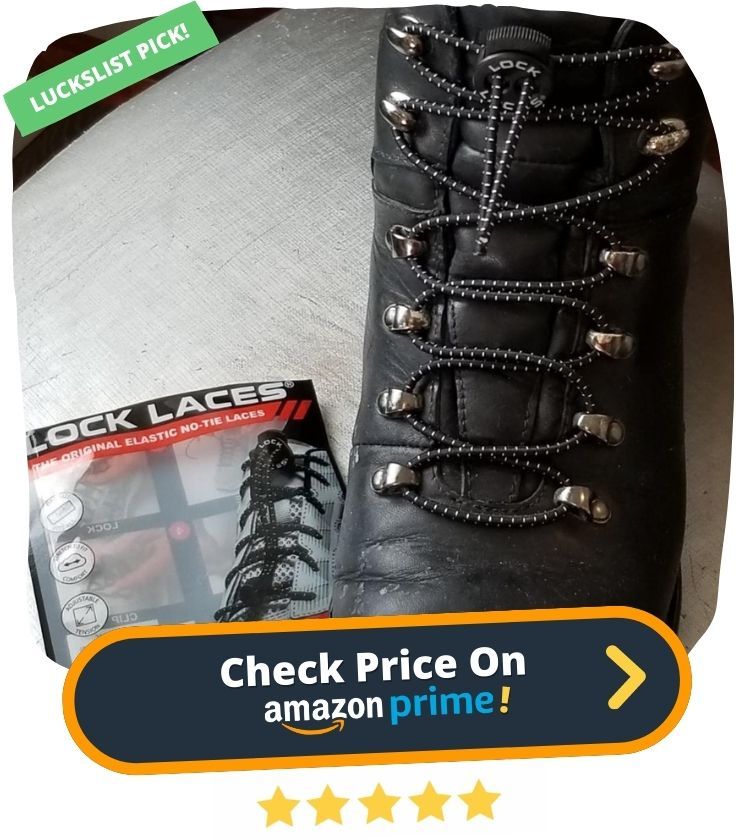 "I got these for my 5 year old who cannot tie laces yet so we have been avoiding lace shoes altogether. And these things are a gem. The cord is long enough for any adult shoe so I just cut them off to fit a kids shoe."
Amazon Review By FT
14. Do you hard boil your eggs each morning, only to find that they get soggy and gross by lunchtime? Well, say goodbye to soggy egg syndrome with the Hutzler Egg to-Go Container! This container is the perfect size for one hard boiled egg, and has a separate compartment for a mini salt shaker. The lid seals tight, keeping odors contained, and it's dishwasher safe for easy cleaning.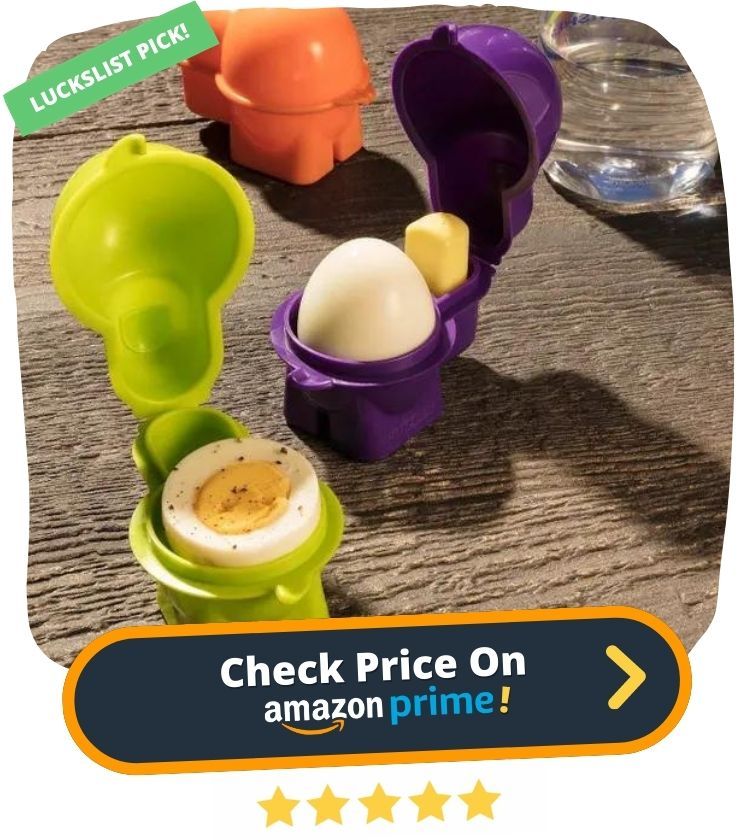 "This product is exactly as described. Seller shipped item quickly and it arrived undamaged. I would highly recommend this seller. I would order from this seller again."
Amazon Review By Shana
15. Downy's Fabric Softener Dispenser Ball is an easy and convenient way to get your fabrics soft and fluffy. Simply fill it up with your favorite fabric softener, toss it in the wash, and let it do its magic! The dispenser ball dispenses automatically, so there's no need to worry about overdosing or underdosing your fabrics. It's softness made simple!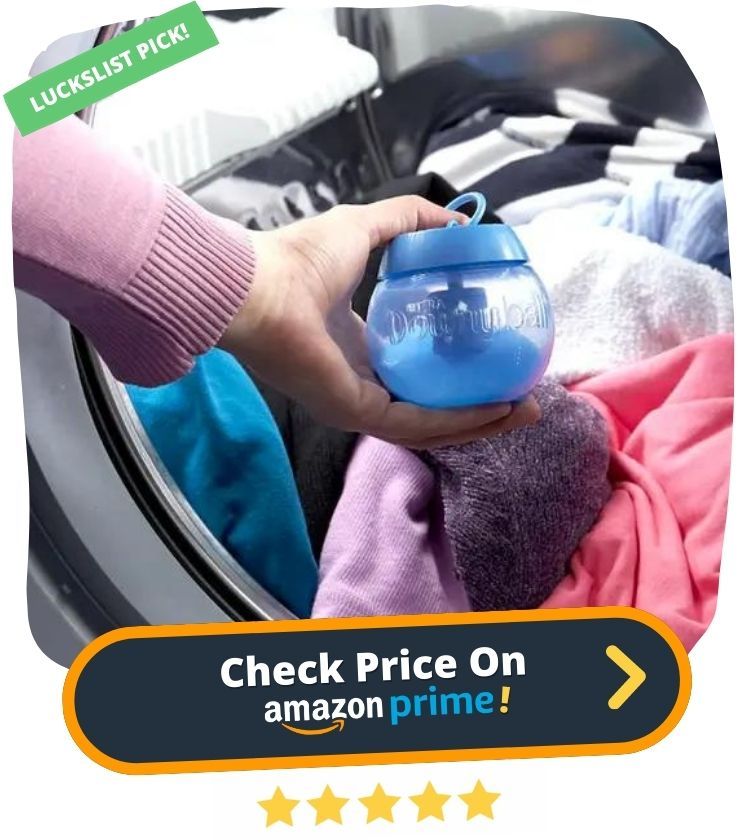 "We got a new washing machine and it doesn't have a section for fabric softener and I don't want to stand next to the washer for half an hour waiting for the right time to throw it in myself. This solves that problem."
Amazon Review By Jennifer
16. If you're looking for a gentle, effective way to cleanse and remove makeup, look no further than Garnier SkinActive Micellar Cleansing and Makeup Remover Pads. These ultra-soft microfiber pads are reusable and washable, so you can feel good about using them over and over again - up to 1,000 times! They're also super easy to clean - just toss them in the washing machine with your laundry once a week.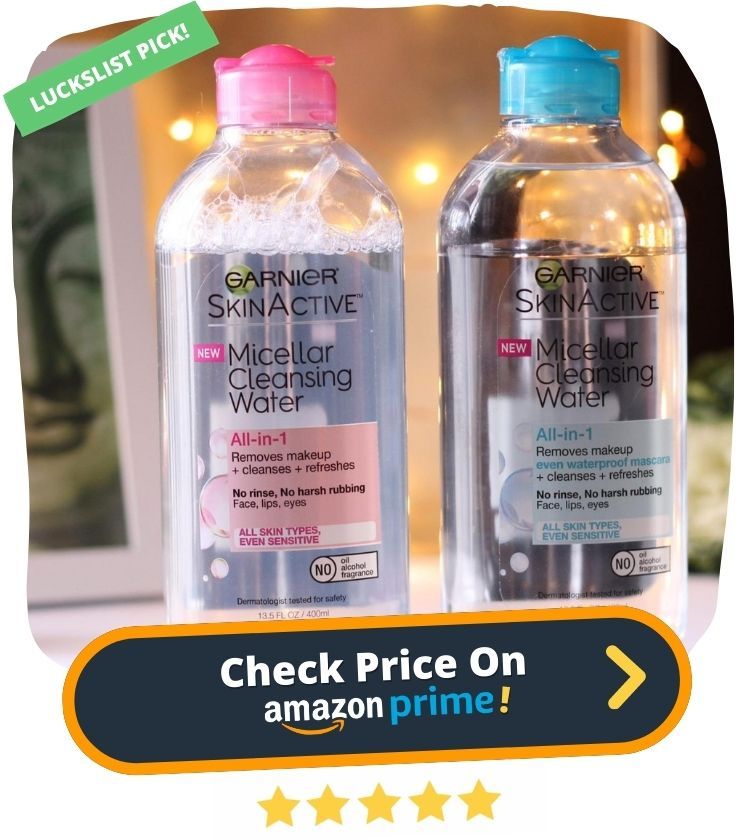 "How are they making money off this? It's literally magic water in a HUGE quantity that cleanses and tones my face PERFECTLY (I have oily skin with occasional breakouts and i wear waterproof mascara that I usually wrestle with to remove)."
Amazon Review By Amazon Customer
17. If you're looking for a product that will keep your drinks and devices safe and sound while you travel, look no further than the Airhook Airline & Vehicle Drink and Device Holder! This handy little gadget is perfect for anyone who wants to enjoy a hands-free experience while flying or driving. The built-in beverage support means you can keep your favorite cup, can, or bottle close at hand, while the adjustable angle makes it easy to recline and watch your device at eye level.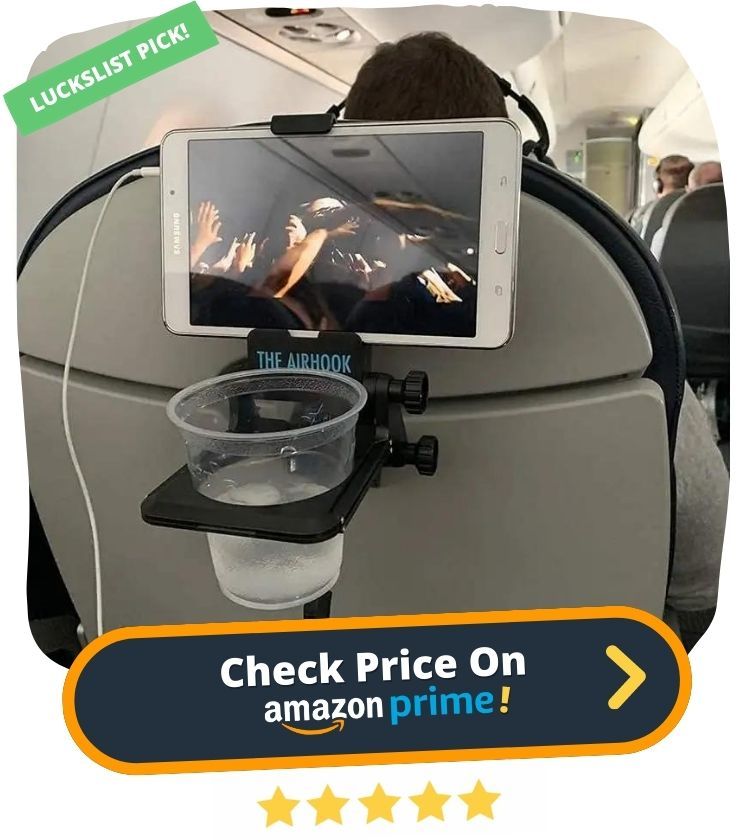 "I am writing this because it was a great product. Unfortunately, due to the angle with my glasses I could not use it very much and had to return it."
Amazon Review By Dolores Maertens
18. Dishwashers are one of the most important appliances in our homes- but keeping track of whether they're clean or dirty can be a pain! This dishwasher magnet clean dirty indicator is the perfect solution. Made with strong magnets and a sleek silver finish, it's easy to see whether your dishes are clean or dirty. Plus, the trendy design will compliment any kitchen interior.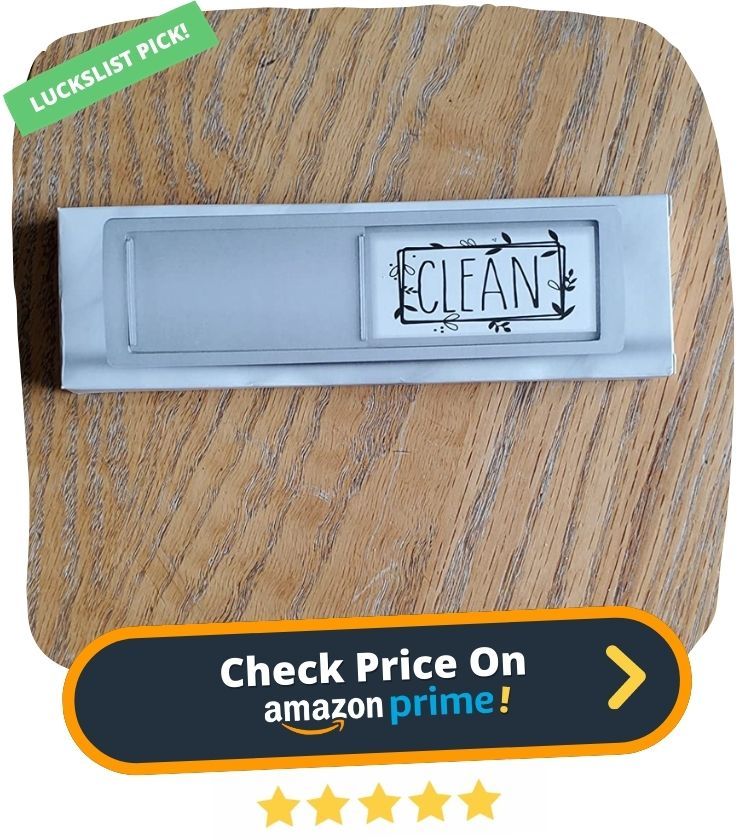 "Confusing NO MORE!!! I love this piece of product it helps to not accidentally put your dirty dishes to your newly washed ones."
Amazon Review By Nodd
19. If you're the kind of cook who likes things just so, then this is the gadget for you! The ORBLUE Spaghetti Pasta Measure ensures that you'll never overcook (or undercook) your pasta again. Just slide the pasta into one of the four holes and voila - perfect portion control for 1 to 4 people. No more wasted pasta, and no more fighting over the last bite. The ORBLUE Spaghetti Pasta Measure is made from durable, rust-resistant stainless steel with no moving parts to break.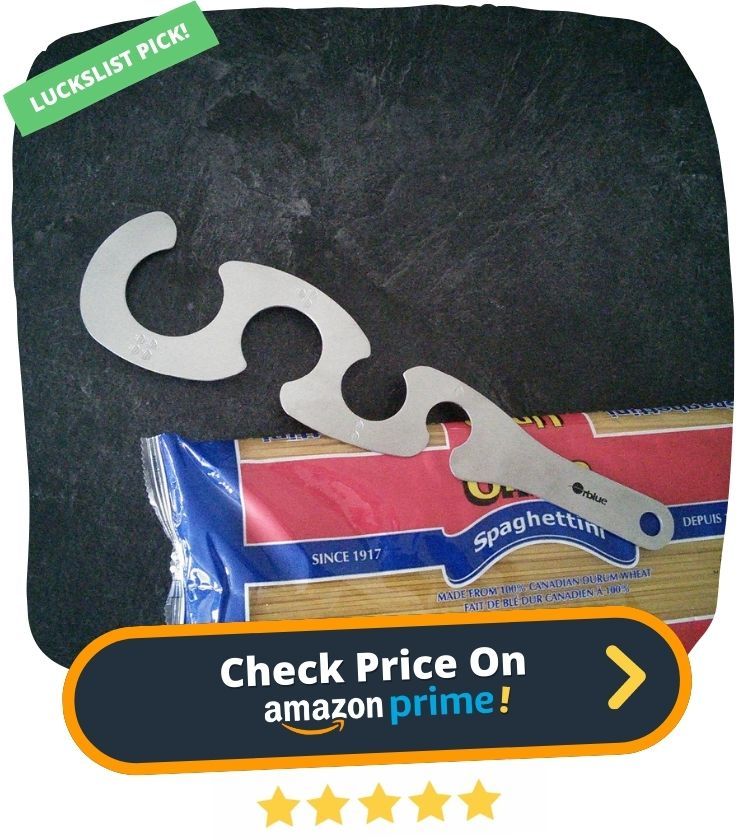 "I purchased the pasta measure tool, to make it easy to get the right portion size. It is easy to use as the portion sizes are engraved into the metal and they are accurate. Washes well in dishwasher."
Amazon Review By Amazon Customer
20. Looking for a unique Christmas gift for your dog? Look no further than the Aquapaw Treat-Dispensing Licky Mat! This mat is specifically designed to help your furry friend stay calm and occupied during stressful situations like nail trimming, storms, and vet visits. The mat can be used as a floor mat or stuck to the wall, and features suction cups that keep it in place.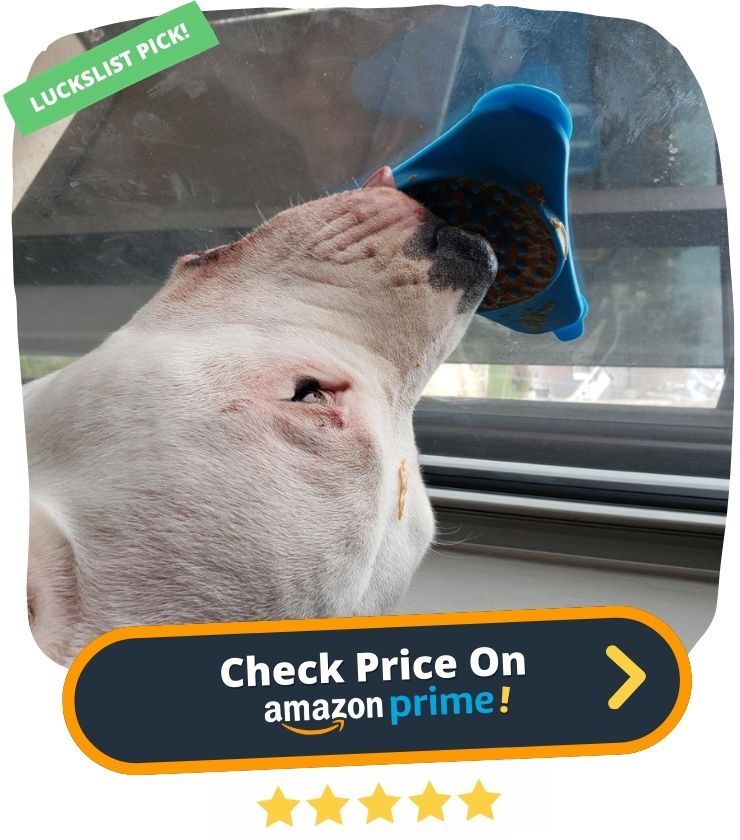 "This was just what I was looking for to distract my pup in the bath and so I could give him a trim! You can spread anything on it and they just lick away!"
Amazon Review By Amazon Customer
21. Looking to keep your kitchen clean while cooking? Then you need the Oil Splash Guard for Cooking & Frying! This nifty little device is made of durable silicone and contains a rust-proof mesh, ensuring that your kitchen stays clean even after years of use. It's also universal in size, meaning it'll fit almost any pot or pan, and has a stable design thanks to its resting feet.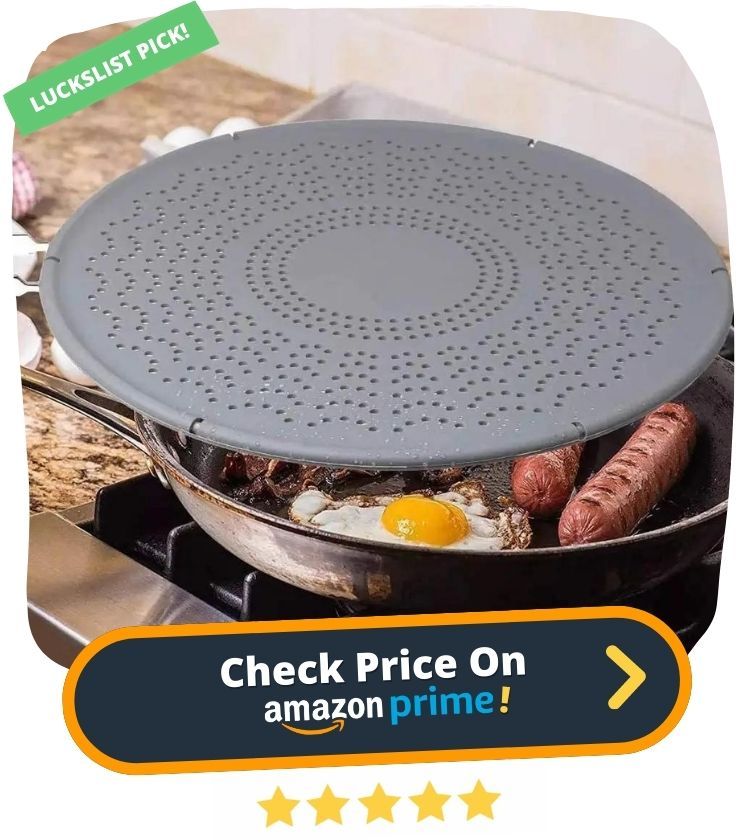 "I've compared this unit to my screen type splatter guard & in my opinion this Silicone splash guard does a better job. I easily wash it by hand in under a minute or so."
Amazon Review By Billy Belly