We hope you find your next favorite thing from the list below! Each product was independently selected by our editors. Some may have been sent as samples for us to fiddle with, but all opinions in this article are our own. Oh, and FYI — LucksList may collect a share of sales or other compensation from the links on this page if you decide to buy something (that's how we stay in business). Reviews have been edited for length and clarity. Enjoy finding your next favorite thing!
1. Looking for a tattoo that won't last forever? Meet Inkbox Temporary Tattoos. Made with For Now Ink, a semi-permanent technology, these tattoos give you the look of a real tattoo without the commitment. They also last longer than most temporary tattoos (up to 1-2 weeks), are waterproof, and easy to apply. So go ahead and show your tattoo off in the shower or pool - just avoid scrubbing it.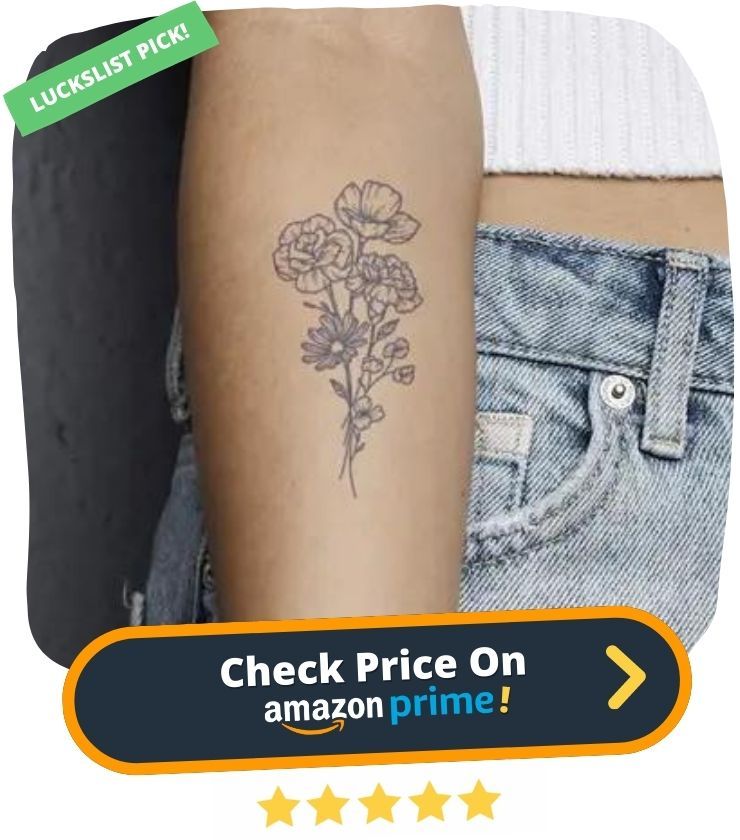 "This is perfect I've been debating on whether I wanted to get my thumb tattooed with a leaf design and didn't want to regret it so I found out about ink box and found these! I'm so happy easy to apply they Start off a light green and get darker over time I applied this around 8pm and woke up to it looking amazing!"
Amazon Review By Amazon Customer
2. Introducing Duckish All-Natural Hand Lotion Stick Bundle, the perfect solution for combating dry skin! These enriching hand balm sticks are made with Organic Shea Butter and Coconut Oil, among many other fantastic all-natural ingredients. They're perfect for sensitive skin, and the travel size format is convenient for on-the-go use.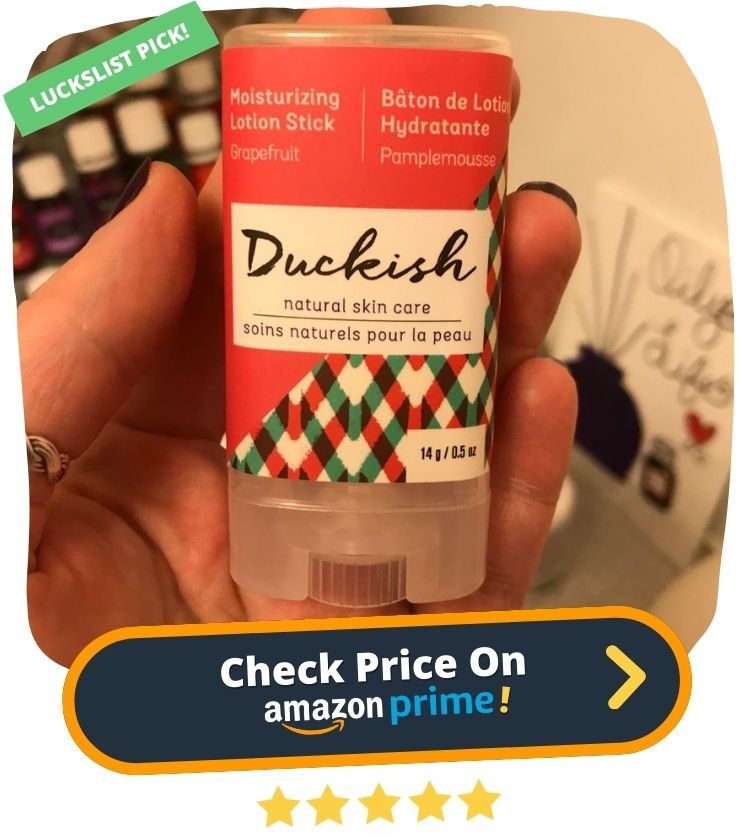 "The unscented is fabulous! But I have eczema and am sensitive to tea tree oil and didn't see anything about it being in the mint stick! Well, I guess I have to give one to someone else now."
Amazon Review By Jjoy
3. If you're looking for a modern and stylish way to organize your jewelry and accessories, look no further than the Command Crystal Hook. This sleek and sturdy hook is made from high-quality materials and can hold up to 4 pounds, making it perfect for storing everything from necklaces and earrings to bracelets and belts. The damage-free hanging system means you can use it on a variety of surfaces without worry, and the strong adhesive ensures it will stay in place.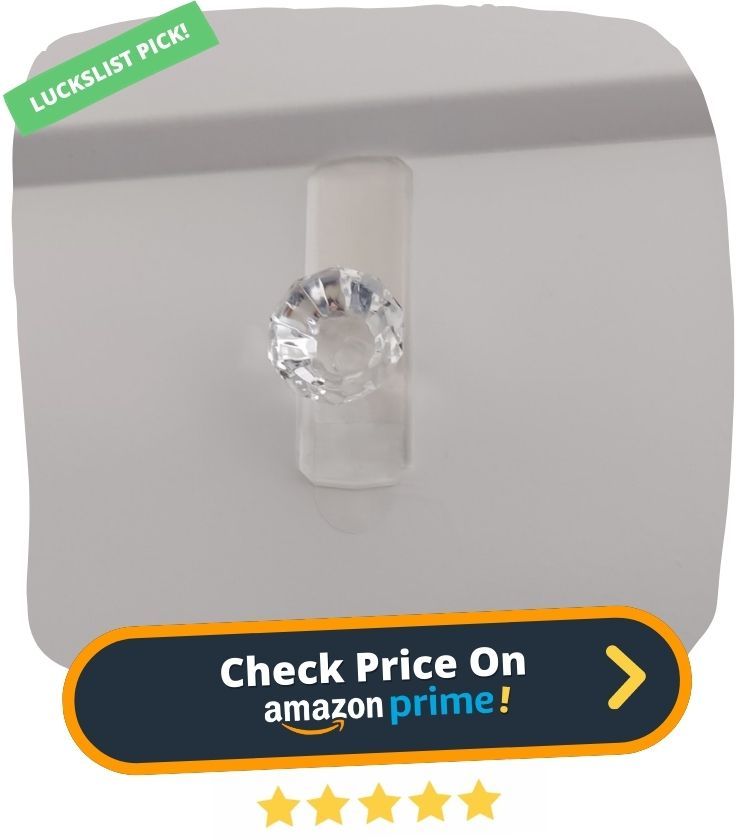 "I used this hook as a handle for a mirror bathroom cabinet door, which did not come with pre-drilled holes to install a proper handle (seriously!?)."
Amazon Review By Halcon
4. The Bliss Collections Daily Planner with 50 Undated Sheets is the perfect way to organize your daily appointments and tasks. With a gratitude and achievements section, you can remind yourself of all the good things in life that keep stressors from taking over. The modern design is perfect for busy people who want to stay organized without sacrificing style.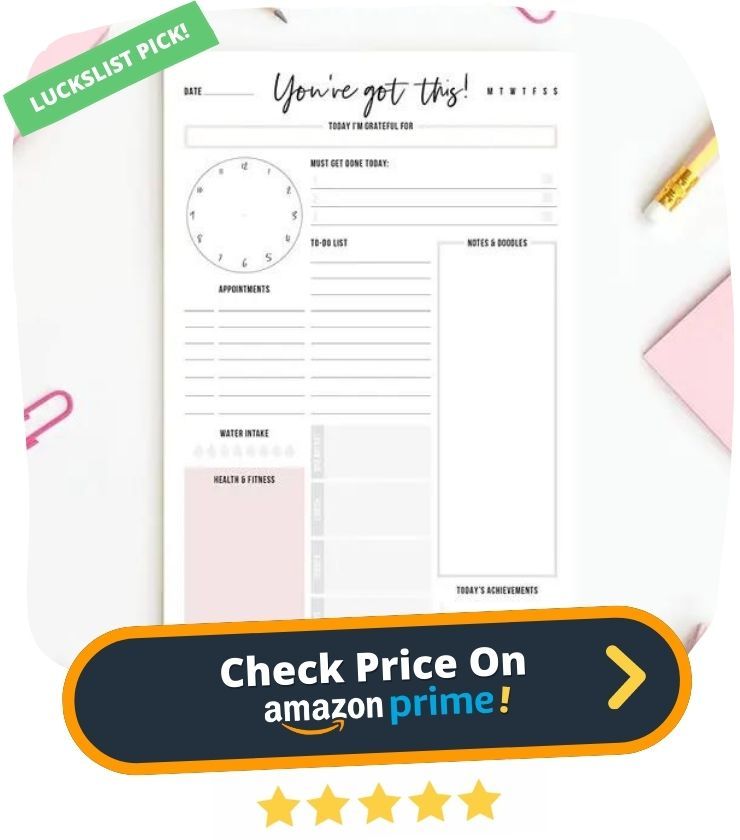 "Love love love how organized this keeps me and with the gratitude at the top it reminds me why I'm still here! Love that !"
Amazon Review By Kelsey Macduff
5. If you're looking for a way to keep your hand sanitizer close at hand, the Itzy Ritzy Hand Sanitizer Holder is perfect for you. This holder can hold up to one 2-ounce bottle of hand sanitizer, making it easy to always have access to sanitizer when you need it. The holder is also multi-functional, and can be used to store airpods, lip balm, essential oils and other small items.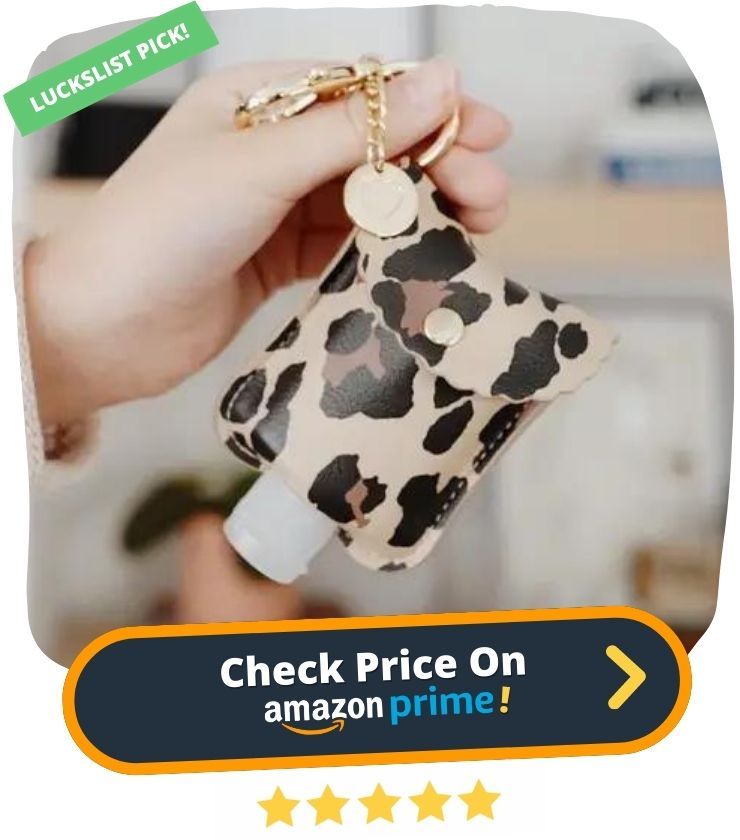 "Beautifully designed and durable. Larger then I anticipated. Does not come with a bottle, which I thought it did. And maybe they should think about putting one in, in the future."
Amazon Review By Laurie
6. Introducing LILIE&WHITE Chunky Gold Hoop Earrings! These earrings are made with high quality stainless steel and plated with real gold, ensuring that they won't cause any skin irritations or turn your ears green. Their secure click-top technology keeps them in place all day long, while their hand-polished finish adds a touch of luxury.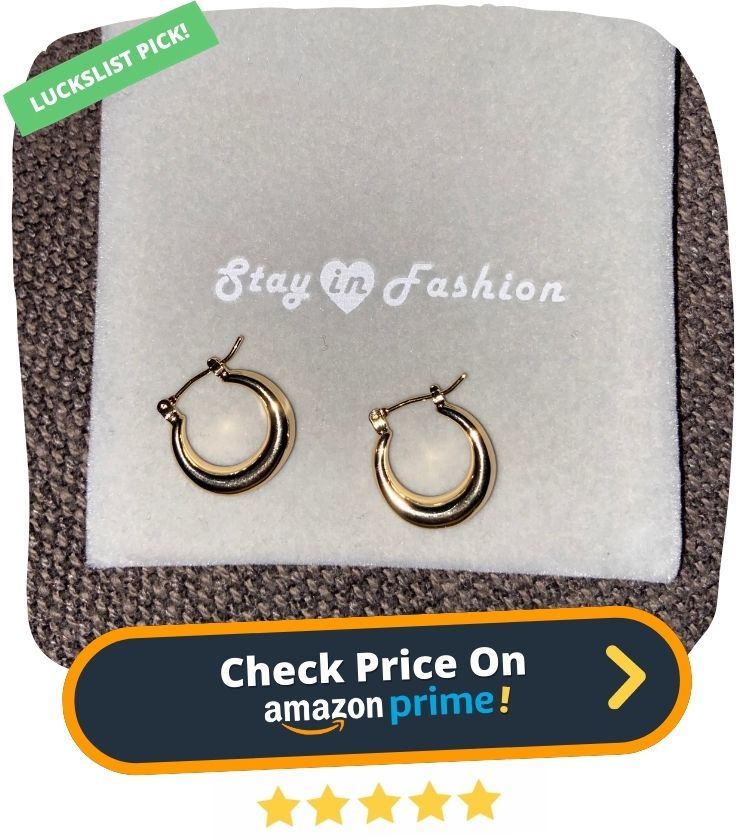 "Gorgeous and versatile. I've had this for like 3 months now and it's kept it's original gold colour. I love throwing this on last minute the teardrop shape makes it a bit more sophisticated than your classic gold hoops."
Amazon Review By maggie
7. Introducing the Owngen Cute Thumb Grip Caps for Nintendo Switch! These kawaii caps are specifically designed to add personality and style to your gaming experience. They come in a variety of colors and patterns to suit your taste, and they're perfect for protecting your Joy-con controllers from dust, scratches, and other damage. They're also soft and comfortable to the touch, so you can game for hours without any discomfort.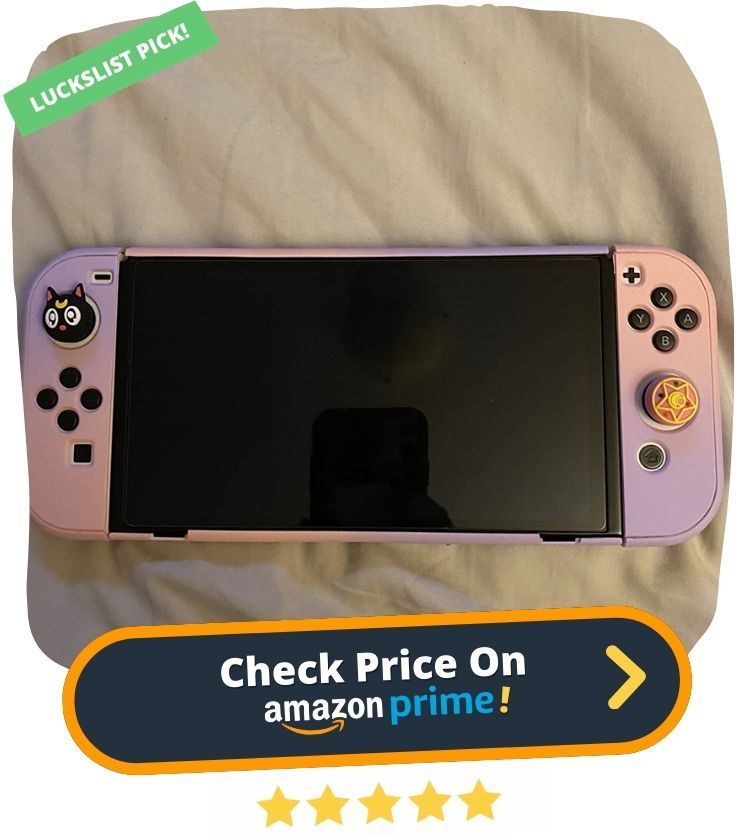 "Cute and adds great grip. Kids love it!! The lightning button popped off two times only during my many rough gaming but the pikachu button stayed put."
Amazon Review By Darza
8. Do you want to learn how to letter and create beautiful designs? Then this beginner's guide and workbook is perfect for you! Every page is filled with tips, tricks encouragement and practice space to kickstart your lettering journey. You'll learn 5 different alphabet styles, upper and lower case letters, practice connections and dive into design and composition with this book.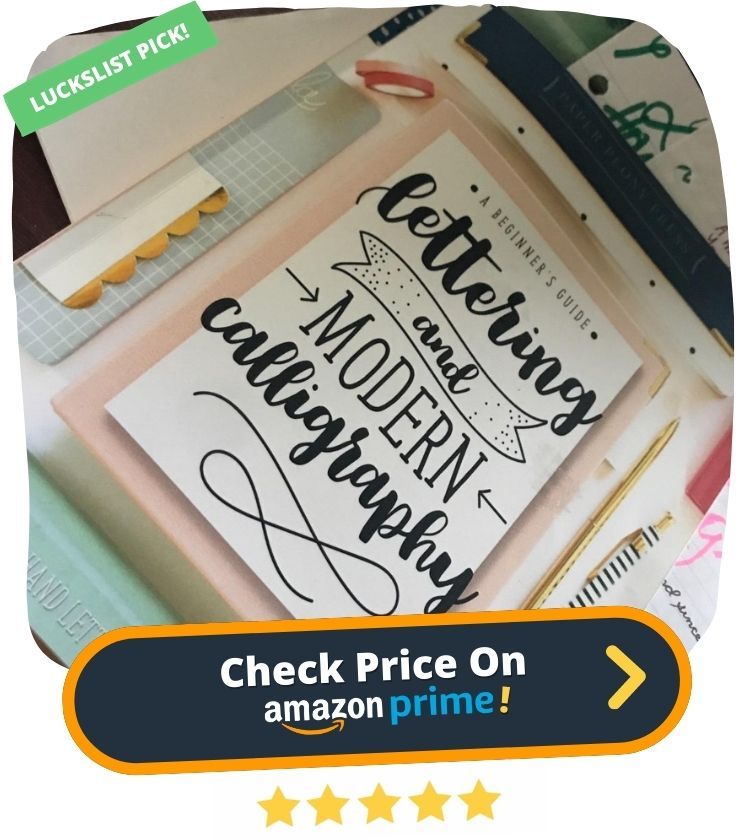 "I really like how straightforward and informative this book was! Super cute design and layout. It is more of a workbook than a reading book."
Amazon Review By Amazon Customer
9. Looking for a cost-effective and environmentally-friendly alternative to disposable paper baking cups? Look no further than the Amazon Basics Reusable Silicone Baking Cups! These versatile cups are made of food-grade silicone and are freezer-, microwave-, and oven-safe, making them ideal for baking, lunch/snack cups, and more. They're also stain and odor resistant and dishwasher-safe for quick cleanup.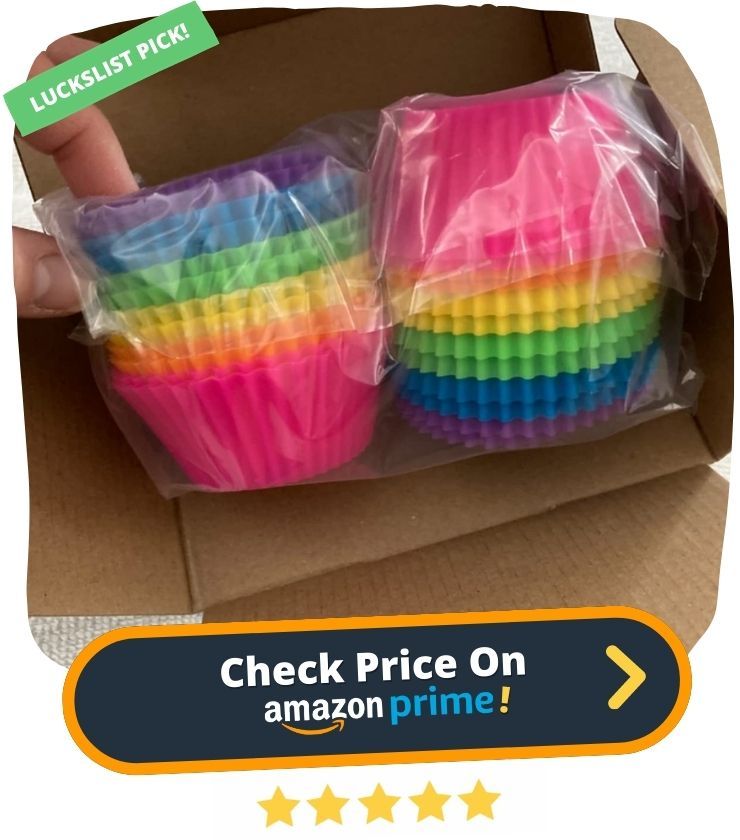 "These are sturdier than I had anticipated - which is great! I bake dense-batter muffins and cupcakes quite often and the sides don't really bend during baking, unlike am inferior set I used to have."
Amazon Review By Del K
10. If you're a fan of the classic 2004 film Mean Girls, then you'll love this Mean Girls Magnets mini kit. This fun set comes with 10 magnets, each emblazoned with one of the most memorable quotes from the movie. You can use them to decorate your fridge, locker, or any other magnetic surface.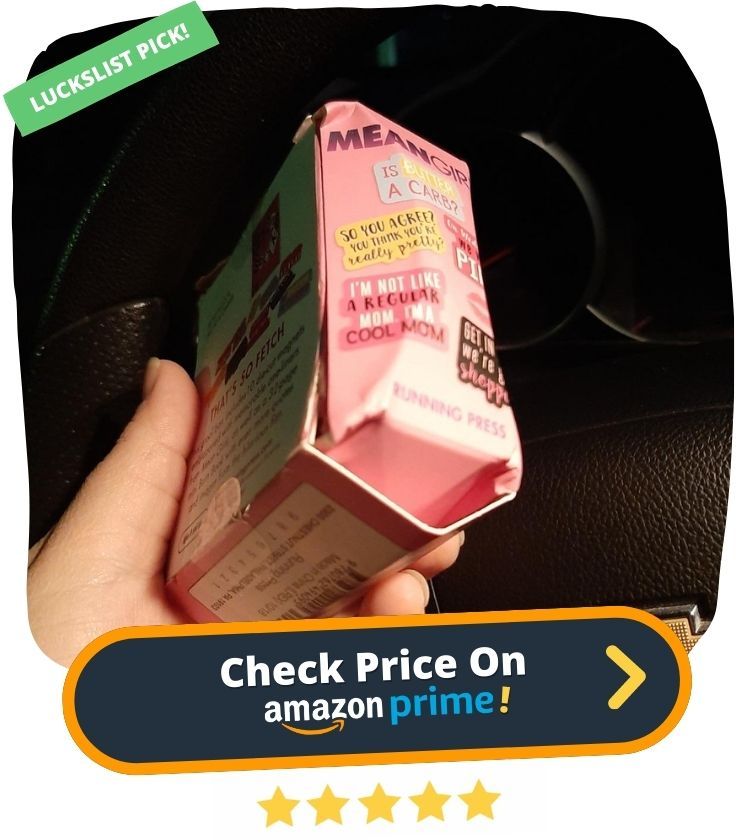 "This is an amazing purchase. They're not the strongest magnets in the world but it doesn't matter cause they're too cute."
Amazon Review By Vicki Gagnon
11. If you're looking for a way to keep your small appliance cords tidy and organized, this incredible cord holder is a must-have gadget. Made in the USA from high-quality, eco-friendly PLA, it's precision 3D printed for exceptional detail and durability. Simply attach it to your countertop or other surface and wrap the cords around it for a neat and tidy look.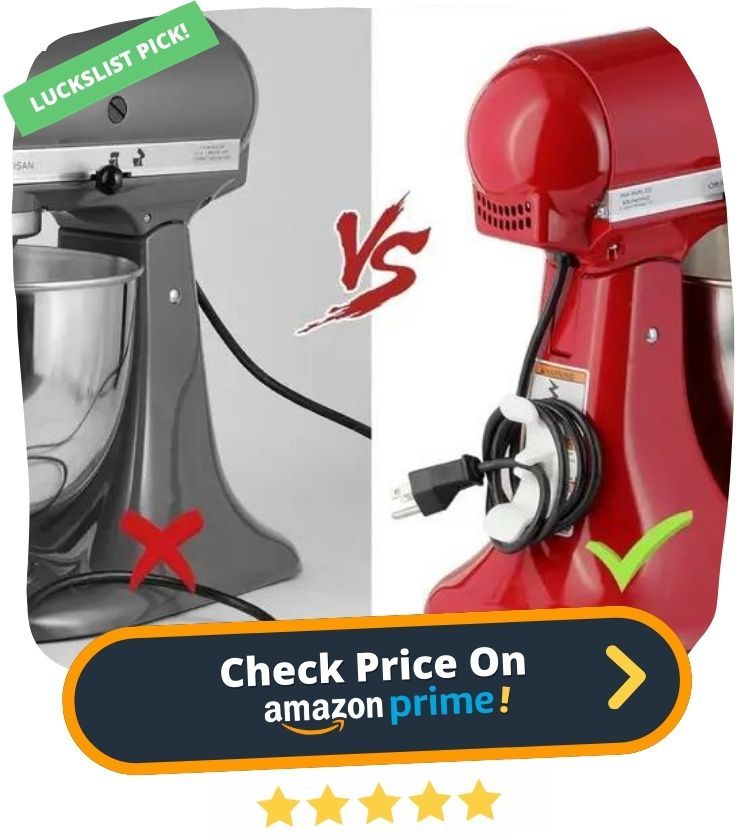 "pour cordon."
Amazon Review By philippe montmagny
12. Are you looking for a coloring and activity book that celebrates strong, powerful women? Look no further than Boss Babes: A Coloring and Activity Book! This fun and unique book features some of the most inspiring women from history and today, including Beyoncé, Meryl Streep, Serena Williams, Malala, Ruth Bader Ginsburg, Adele, Cleopatra, Amy Poehler, Hillary Clinton, Margaret Cho, Julia Child, and more.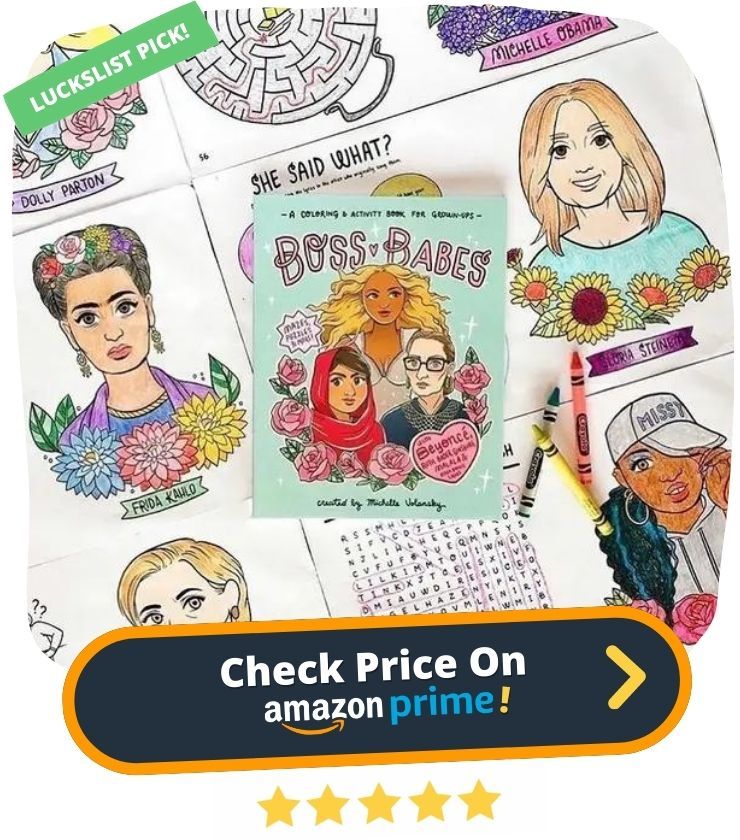 "I found this product on a gift guide that was published by Buzzfeed and bought it as a gift and also had to buy one for myself."
Amazon Review By Rosie
13. Introducing the Wooyaya 6pcs Velvet Scrunchies for Hair – the perfect accessory for any occasion! These scrunchies are made with premium grade velvet fabric for a glossy and soft finish, and come in a set of 6 beautiful colors. They're perfect for date nights, music festivals, or everyday wear. Each scrunchie also features a high-quality invisible zipper pocket to securely hold small items like keys or lip balm.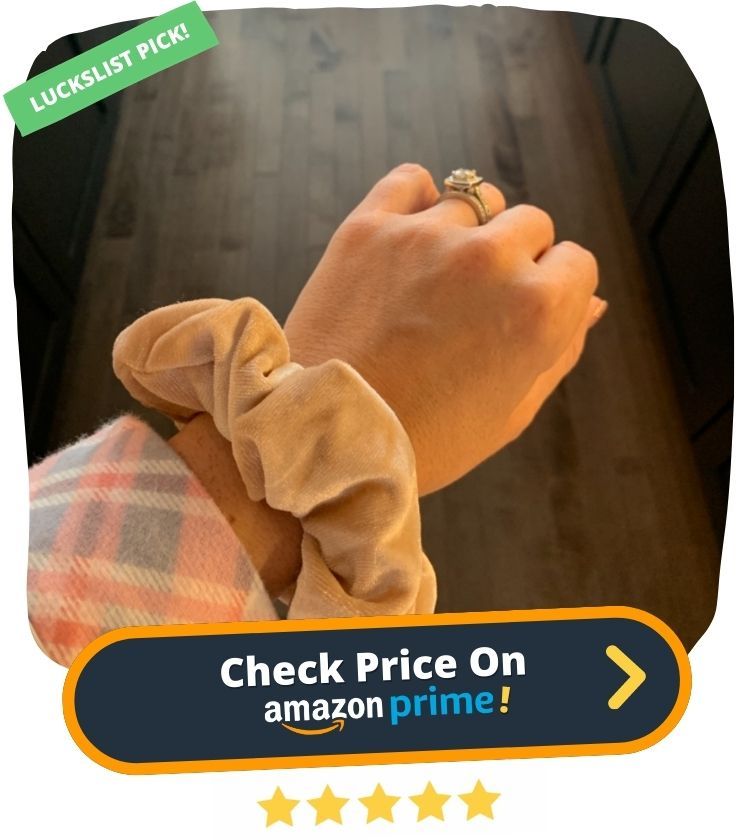 "Bought for festival season, they're super handy and you can actually fit a lot of stuff in there! Only con I have is that you can clearly see the white zipper on the black scrunchie lol."
Amazon Review By Danika Benoit
14. Hagibis Cleaning Pen for Airpods Pro is the perfect tool to keep your wireless headphones clean and free of dirt and dust. With a separated dual head design, this pen features a flocking sponge, high-density brush, and metal pen tip to easily clean all areas of your headphones. The embedded handle provides a comfortable grip while you rotate the pen to clean all sides of your headphones.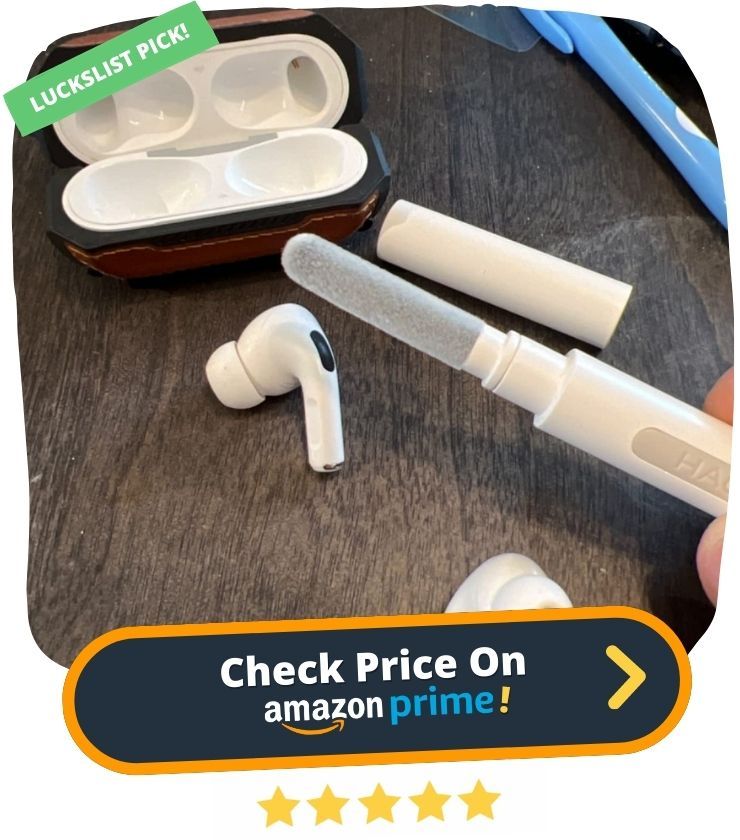 "Simple to use and exactly as exce, nothing fancy. Just wonder how you clean the actual tool once you're done, especially the fuzzy part."
Amazon Review By Bacel
15. Looking for a gentle, effective makeup remover that doesn't require any harsh rubbing? Look no further than Garnier SkinActive's Micellar Cleansing & Makeup Remover. Our unique formula activates with water to thoroughly remove makeup and cleanse skin, all without harsh rubbing. Plus, our eco-friendly microfiber pads are reusable and washable, so you can feel good about using them knowing they'll last up to 1,000 washes and create zero waste.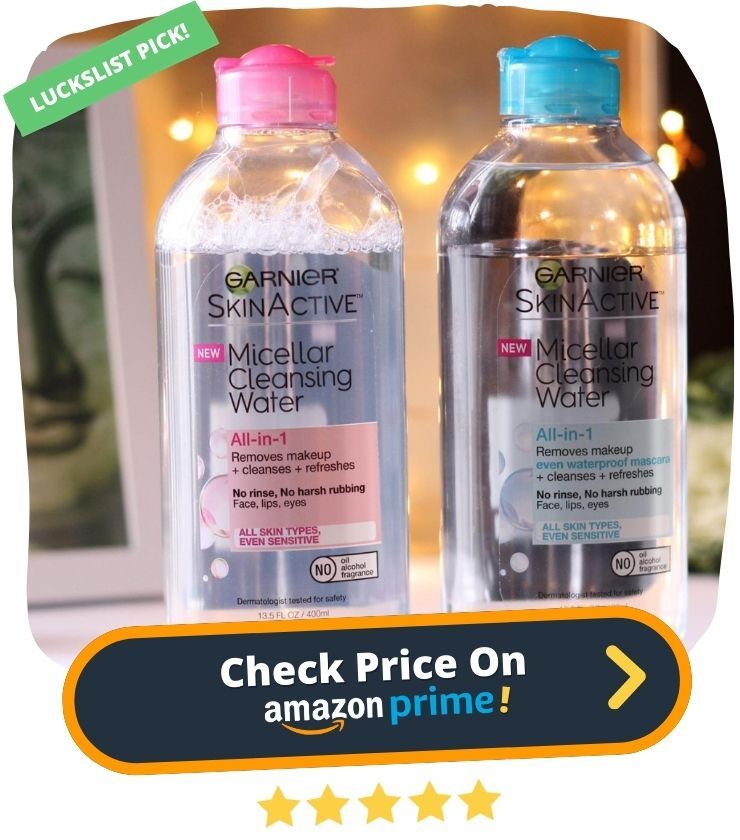 "How are they making money off this? It's literally magic water in a HUGE quantity that cleanses and tones my face PERFECTLY (I have oily skin with occasional breakouts and i wear waterproof mascara that I usually wrestle with to remove)."
Amazon Review By Amazon Customer
16. The Ranchmark OpenX Dual Blade Universal Package Opener is the perfect stocking stuffer for anyone who struggles with opening packaging. With a retractable blade that pierces plastic, this handy little tool allows you to safely and quickly open packages without having to worry about your hands getting close to the sharp edges. It's great for pill containers, plastic around water bottles, boxes, pet food bags, and more!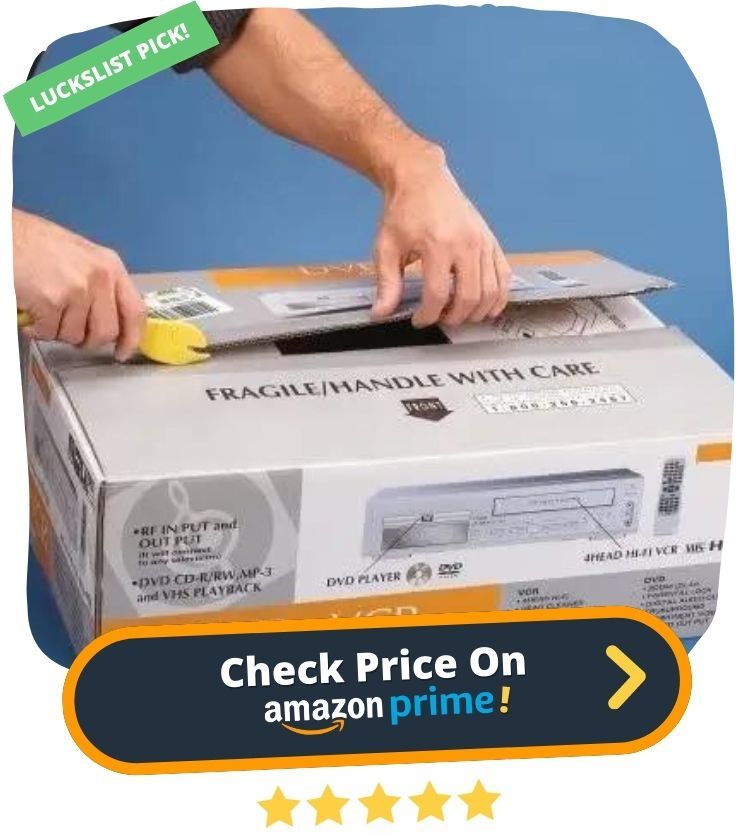 "I found this product years ago in my local hardware store. I loved it, and bought a bunch or them as little gifts for folks w kids, single women friends, neighbours, even my property manager."
Amazon Review By Cari_G
17. Looking for a top-quality cooling rack that will help you bake your favorite foods to perfection? Look no further than the Wilton Industries Perfect Results Mega Cooling Rack. This rack is made from heavy-gauge construction that spreads heat evenly and prevents warping, and features a convenient three-tier design that allows you to cool more food at once.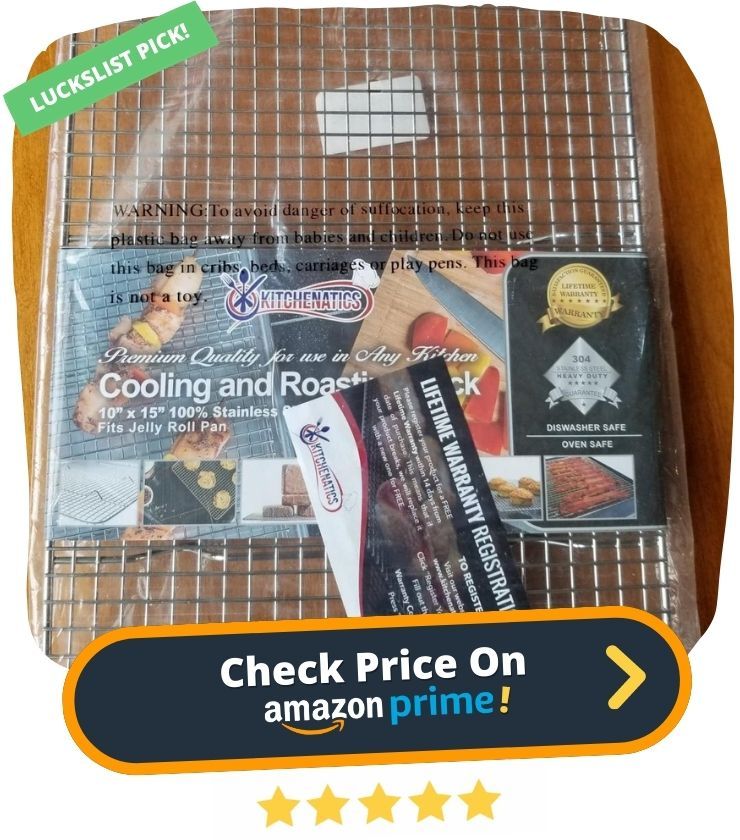 "Nice quality product. Space between the wire rack were bigger than I thought but it's perfect. Less surface area for the food to rest on. Which means, my chicken is nice and crunchy!"
Amazon Review By S.mao
18. For those who want to be able to wear their favorite shoes and clothes without experiencing any discomfort, Foot Petals Blisstick is an effective and long-lasting solution. This blister preventer stick can be applied to areas like feet, heels, toes, thighs, and other sensitive areas, providing a mess-free application that is perfect for on-the-go individuals.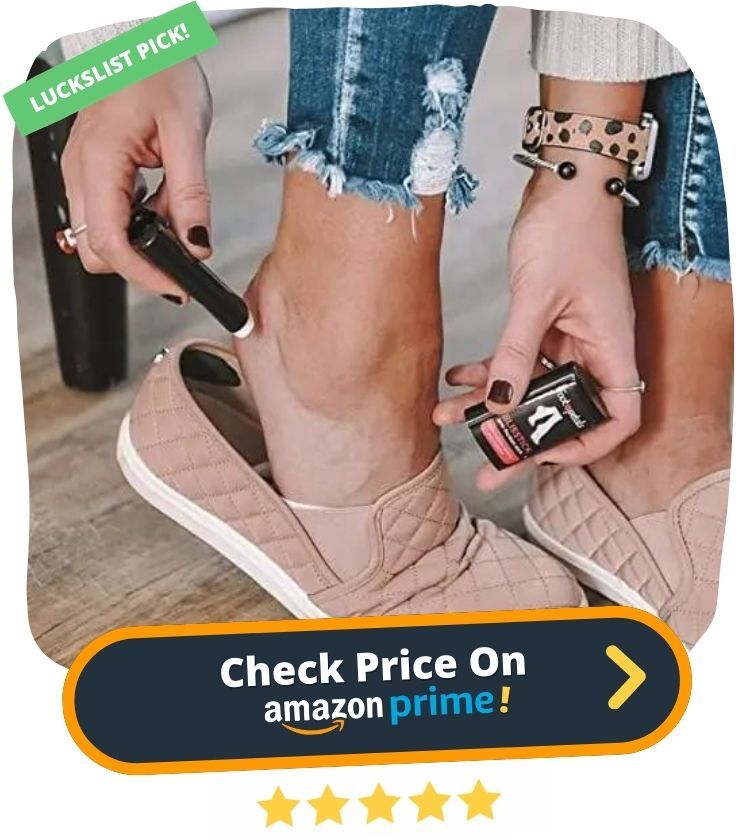 "I am so happy with how well this works. Every time I buy new converse I get blisters trying to break them in, not with this stick. I highly recommend it."
Amazon Review By Ashley
19. Looking for a powerful and effective cleaner for your kitchen cookware? Bar Keepers Friend Cookware Powder is specially formulated to remove tough grease, rust stains, lime buildup, and mineral deposits quickly and easily. 50% stronger than our classic cleaners, this product is perfect for removing food stains, hard water deposits, and tarnish from Stainless Steel, Porcelain, Ceramic, Copper, Brass, Chrome, and Aluminum surfaces.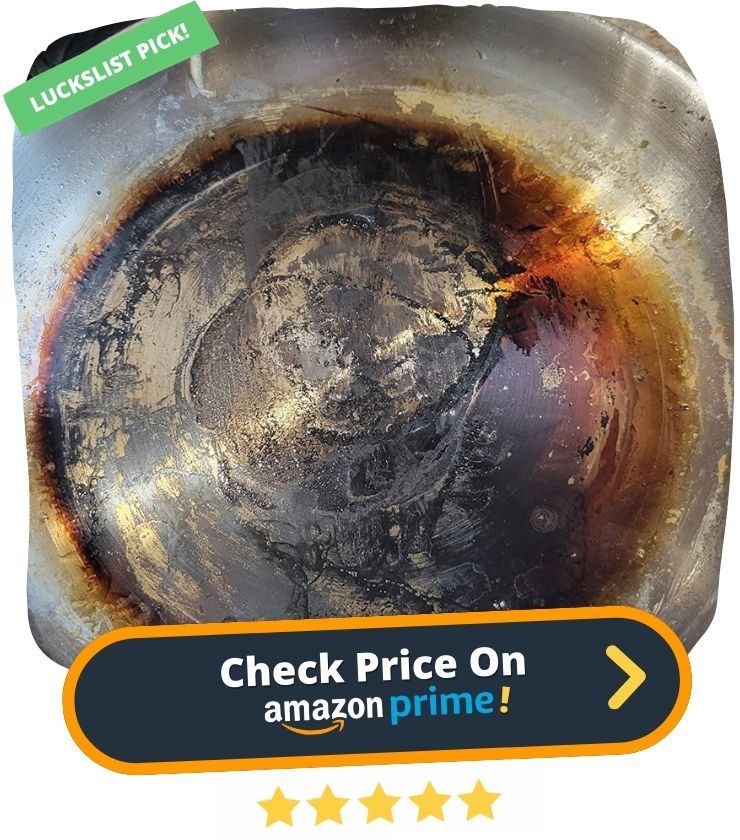 "This did not work per the directions, but it did work.(See Pictures) After some trial and error I ended up creating a thick paste, applied with a paint brush and left it on overnight. Even after that it definitely required a fair bit of elbow grease and a scouring pad."
Amazon Review By Kristin Luke
20. The Nail Polish Varnish Bottle Holder 3 Pack Ring is an innovative design that allows you to do your nails anywhere, securely and comfortably. The ring fits all fingers and holds all brands of nail polish bottles, making it the perfect accessory for your nails. The compact design saves space and is small enough to fit in a makeup bag, while the soft, flexible silicone rubber material ensures that it will retain its shape for years to come.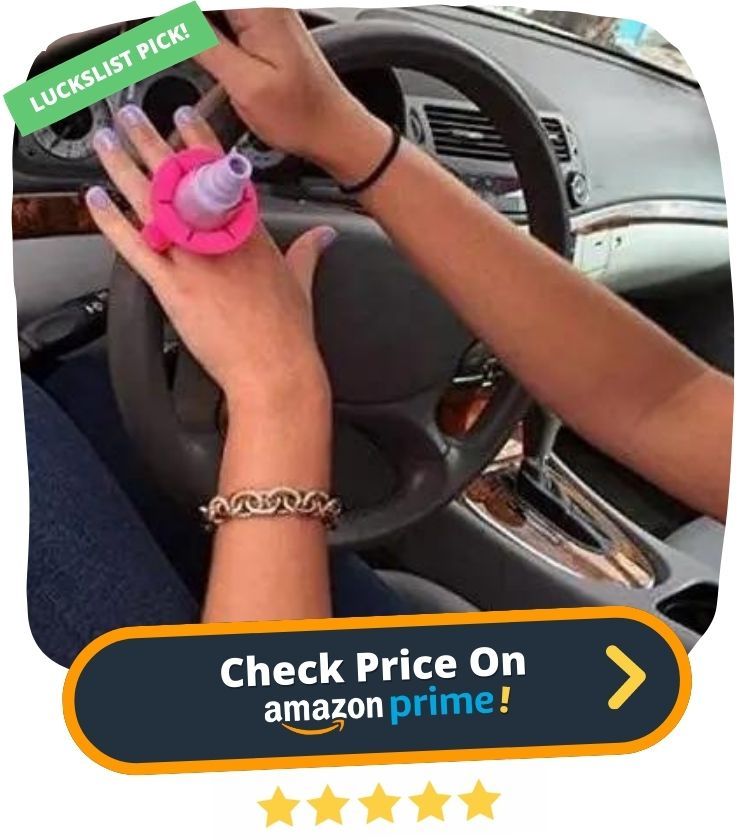 "Bought them to use while working with vinyls to collect the discarded pieces. And also one each for my granddaughters as the love to wear nail polish."
Amazon Review By Amazon Customer
21. Looking for a safe and easy way to transport your snacks? Look no further than the Bumkins Sandwich Bag! This bag is made from a single-ply construction that is food safe and lab tested. The zipper closure keeps your snacks secure, while the machine washable design makes it easy to clean. The bag measures 7"w x 7"h, making it the perfect size for carrying snacks on the go.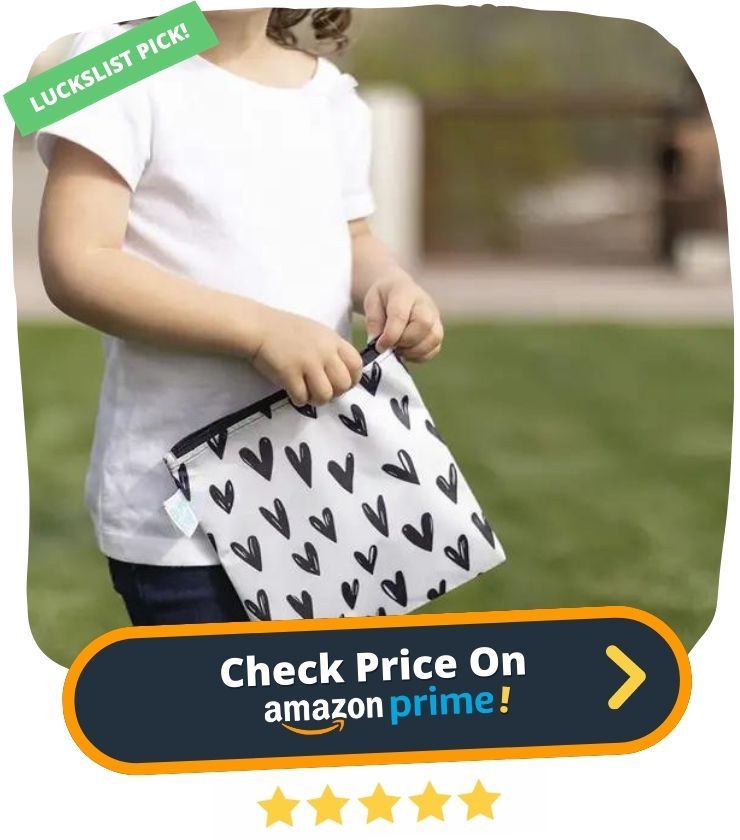 "These are fantastic. I bought a set when my son started JK for his snacks in his lunch. The zipper is easy for 2.5 year olds to open. I throw them in the dishwasher every use and they're still in excellent shape after 3 years of school lunches everyday."
Amazon Review By vern