We hope you find your next favorite thing from the list below! Each product was independently selected by our editors. Some may have been sent as samples for us to fiddle with, but all opinions in this article are our own. Oh, and FYI — LucksList may collect a share of sales or other compensation from the links on this page if you decide to buy something (that's how we stay in business). Reviews have been edited for length and clarity. Enjoy finding your next favorite thing!
1. Looking for a way to keep your pet's food and water messes neatly contained? Look no further than the AmazonBasics Silicone Waterproof Pet Food and Water Bowl Mat! This rubber-like mat is perfect for placement under pet food bowls and water dishes, and its waterproof design helps protect your floors from spills. The anti-spill edge keeps messes tidy, while the anti-slip feature ensures secure placement.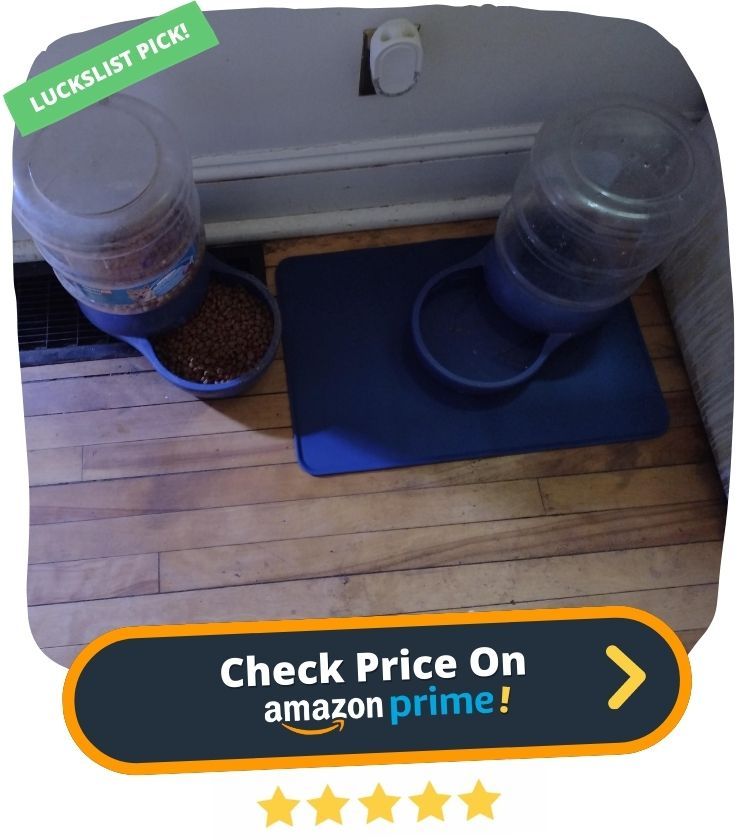 "This mat is perfect. Easy to clean. The cats can't make a mess of the floor anymore. They don't mind standing on it while they eat."
Amazon Review By Cats and books oh my
2. Looking for a way to organize your broom and mop? Try the Tinkeep Broom Holder! This space-saving gadget is perfect for small bathrooms or homes with limited storage space. The double-sided adhesive lets you install the holder without drilling, and it's waterproof so you don't have to worry about it getting stained.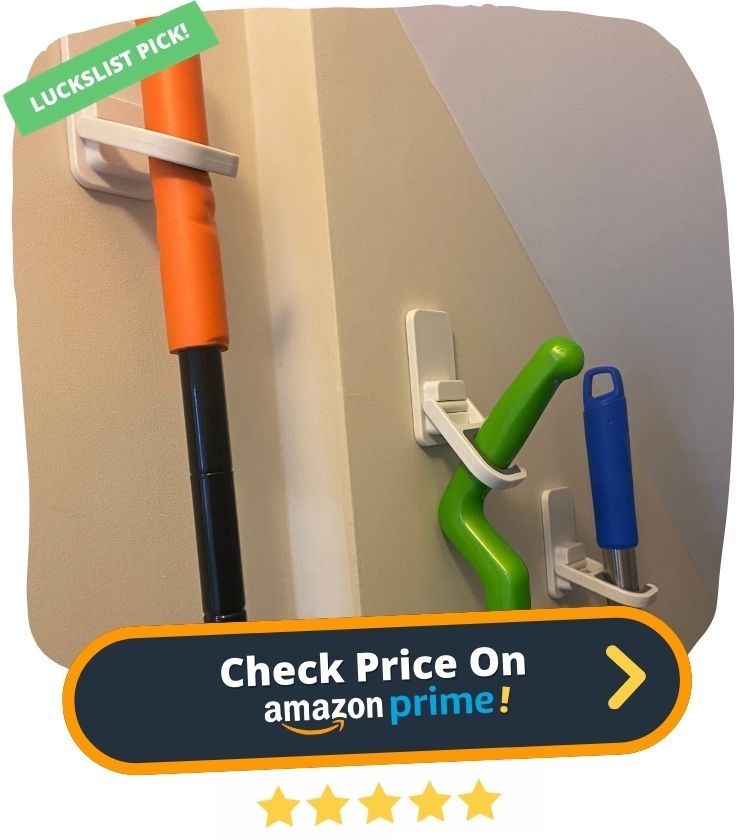 "After spending lots of money on command broom hooks, these are way more affordable and actually last! It's all one piece so it won't break apart when you use it. Very sticky, works great. I recommend!"
Amazon Review By Amazon Customer
3. Looking for a way to keep your clothes and other household items fresh and free of pests and mildew? Look no further than Household Essentials CedarFresh Clothes Protector! This 71-piece assortment of our most popular red cedar wood storage accessories is just what you need to keep your home smelling fresh and looking great.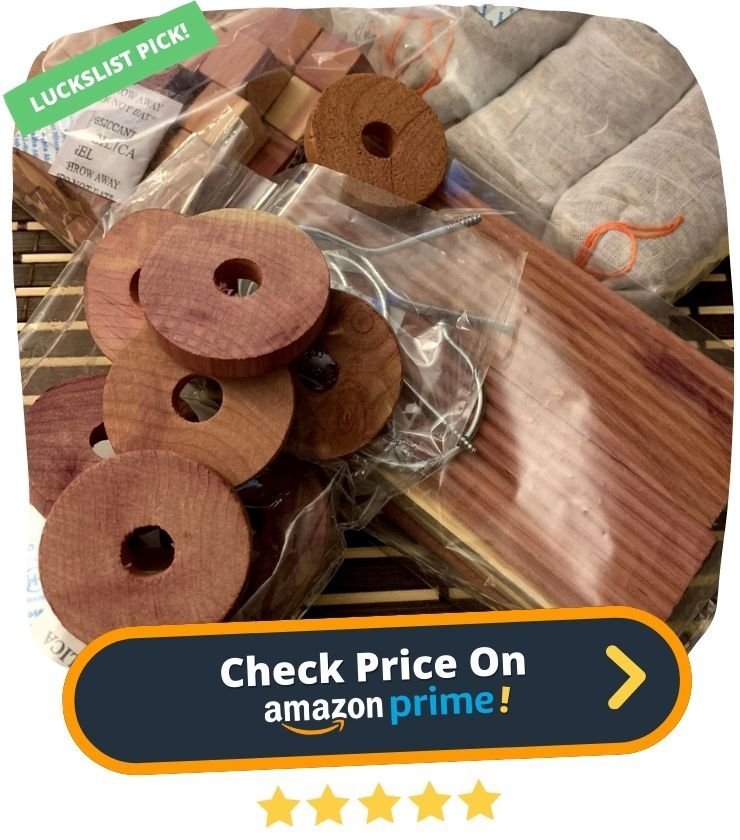 "The scent is fine, it's not overly powerful but you can definitely smell them from the package. I have most of the cedar items placed in my closet, and when I open my closet you can definitely sense the cedar, without it being too pungent."
Amazon Review By Sarah
4. Looking for a little help around the house? Meet Scrub Daddy, the versatile scrubber that can tackle any cleaning job! Made with special FlexTexture foam, Scrub Daddy is firm in cold water for tough scrubbing and soft in warm water for light cleaning. Plus, he's scratch-free and safe to use on over a dozen different surfaces. And if that's not enough, Scrub Daddy is also odor-resistant and lab-tested to not hold odors for up to 8 weeks.
"I've been using mine in the bathroom and it is excellent for getting soap scum out of the corners of the tub and sink. Rinse and it dries quickly and is ready for next use. Best sponge on the market!"
Amazon Review By Kara
5. Wet n Wild Photo Focus Loose Setting Powder is a silky, weightless setting powder that provides a touch of sheer coverage to set makeup for lasting wear. It goes on evenly and blends effortlessly to create a soft-focus effect that subtly blurs the look of fine lines and imperfections.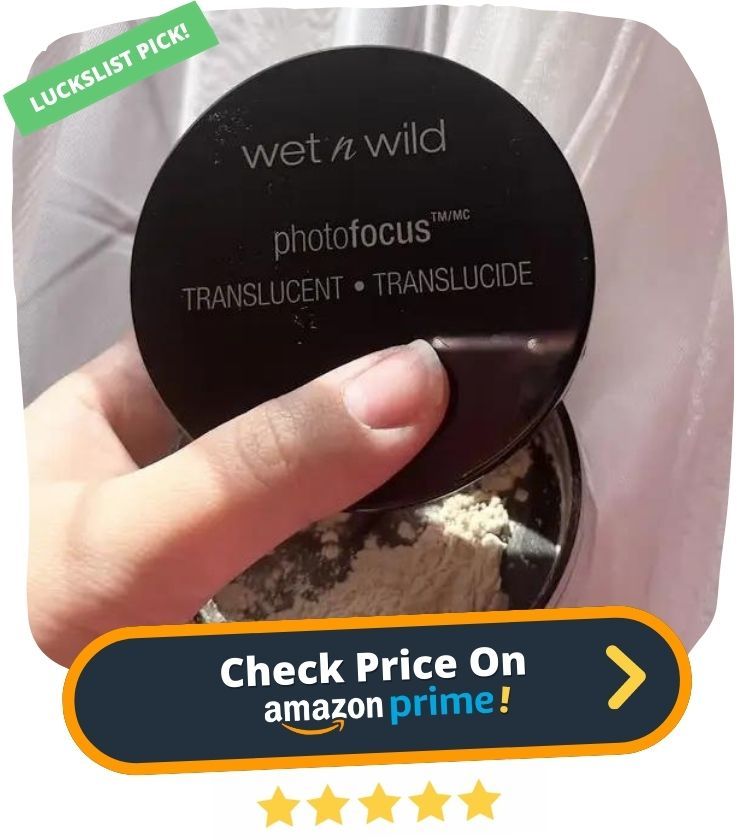 "This powder is blurring so much, stayed all night (I went dancing) and left with a very beautiful finish (my skin looked like satin but I could still see the glow from my fondation and primer)."
Amazon Review By Gianni Ricci
6. Introducing the Push Lights STAR-SPANGLED Mini Night Touch Light! This ultra-bright, battery-powered LED light is perfect for any dark space in your home. With its simple push-button control and custom adhesive tape, you can stick it anywhere you need a little extra light.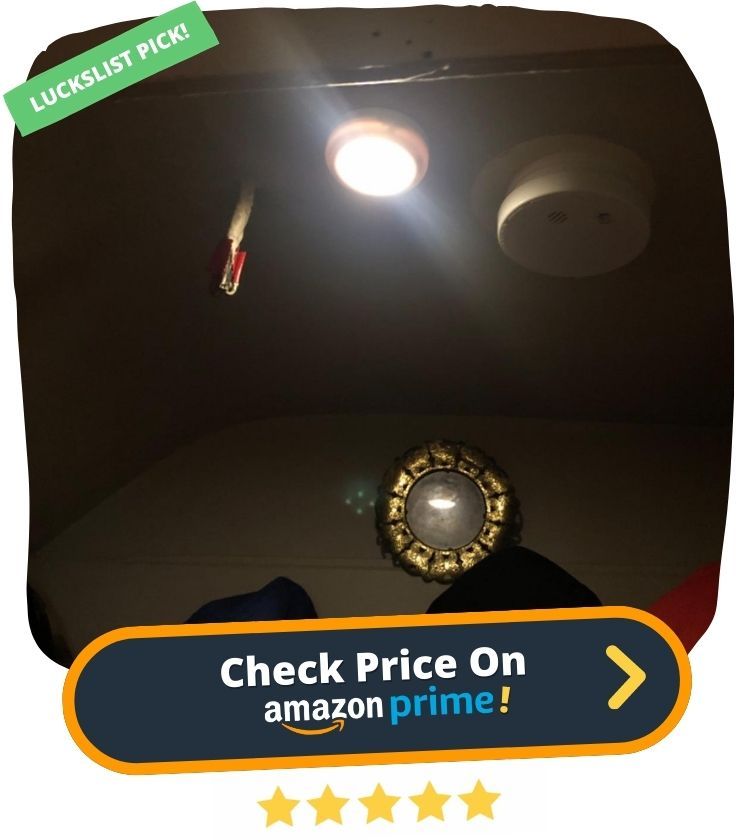 "These little lights surprised me! They work so well for being so small. I thought I was going to need at least 3 for above the change table and all I needed was one. Very satisfied."
Amazon Review By Rochelle
7. Looking for a toothpaste that's both refreshing and surprising? Look no further than Marvis Jasmin Mint Toothpaste. This unique toothpaste combines the cool mint of mint with the sweet floral note of jasmin, for a truly unique brushing experience. Plus, it removes plaque and tartar build-up for a sparkling white smile.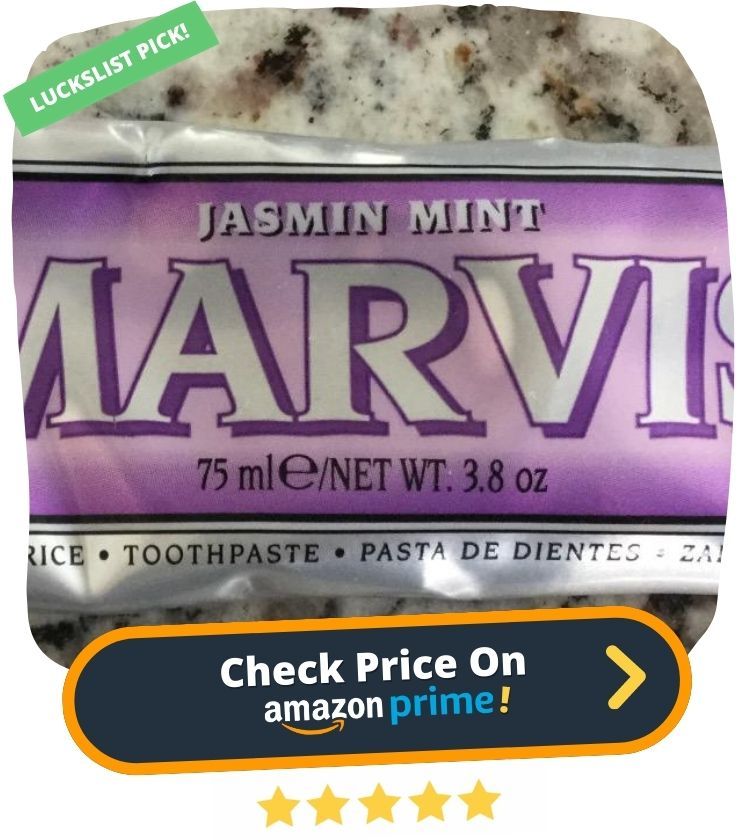 "It really works, very clean. I buy different natural toothpaste spent a lot of money. This is the best. Smells good too. However the only thing is there is no seal under the cap."
Amazon Review By Josedial
8. If you're looking for a quick and easy way to spruce up your jeans, look no further than ZEFFFKA Premium Quality Denim Iron-on Jean Patches. These 12 patches come in four different shades of blue, so you're sure to find the perfect match for your jeans.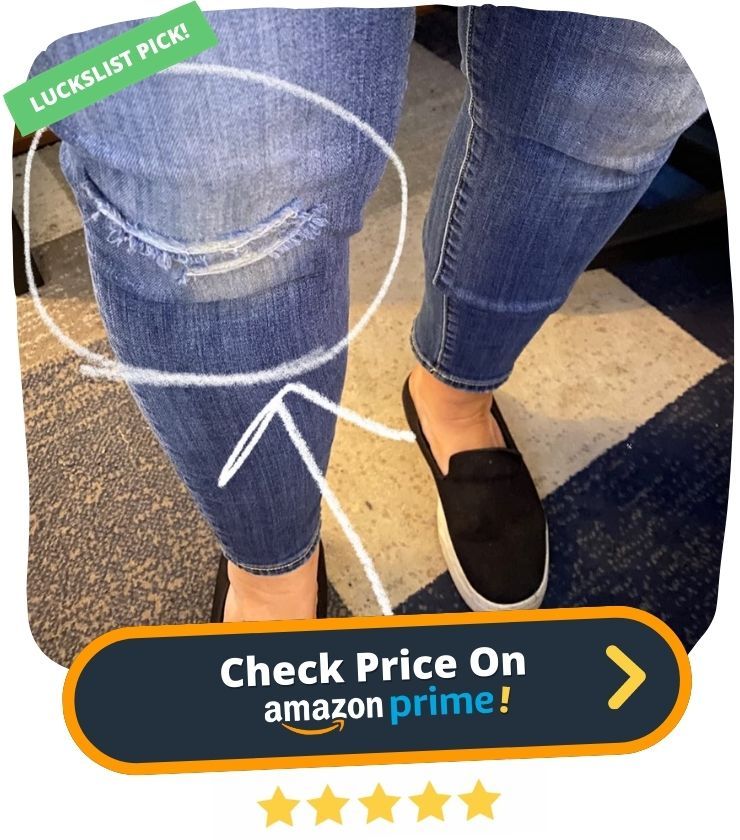 "I was a little skeptical because the reviews seemed a bit mixed. I bought these to fix a large rip in my husbands brand new expensive work pants. I had already tried sewing and it didn't hold a day. He wears these pants everyday and washes them every other day."
Amazon Review By Alternatively Yours
9. We all know how frustrating it is to have calluses and dead skin on our feet. But with the Revlon Pedi-Expert Pedicure Kit, you can quickly and easily remove them without any fuss! The kit comes with 190 micro-files that safely remove calluses and dead skin, and a stainless steel finishing file that leaves your skin feeling soft and smooth.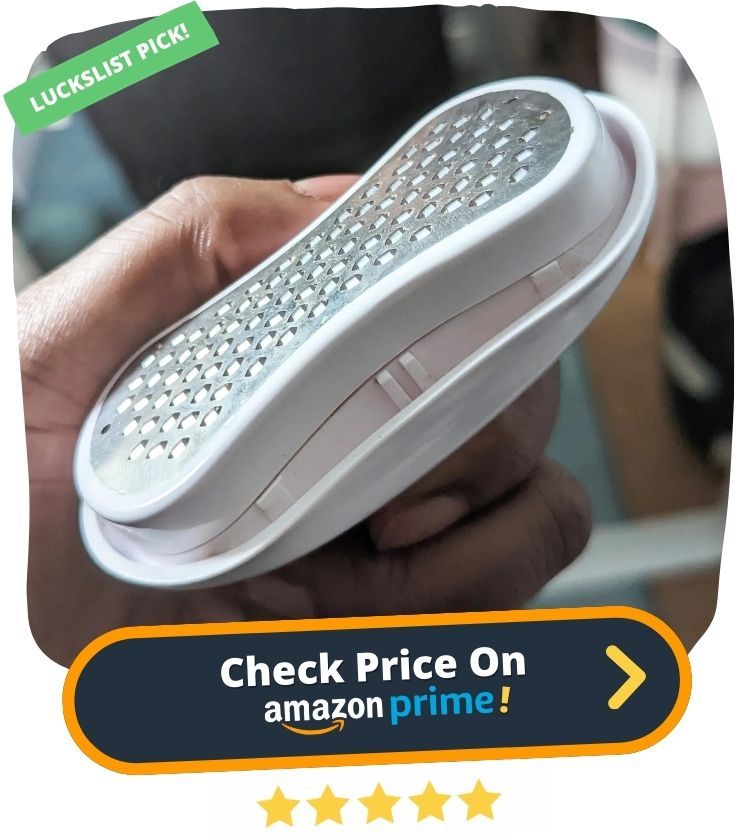 "I love this foot file! I am on my 2nd one after my first one got dull after a few years of many uses! It's easy and comfortable to hold in the hand, maneuvers around toes easily and allows for control to remove a little or a lot."
Amazon Review By mirrorpool
10. Looking to take your plants to the next level? Miracle-Gro has the answer – our Watering Can Singles Water Soluble Plant Food. Just mix one pre-measured packet in a watering can and pour around the base of the plant every 7-14 days for optimum results. With Miracle-Gro, you'll see quick, beautiful results that will have everyone asking what your secret is!
"This is THE BOMB!!! I mix 1/2 package into a 2 quarts of room temperature water and use it every three weeks. I have never had so many cucumbers they are taking over my balcony!"
Amazon Review By KKL
11. Looking for a leaf shine that will make your foliage plants look healthier and more beautiful? Look no further than Miracle-Gro Leaf Shine! This water-based formula contains mineral oil and won't clog leaf pores, so it's easy to use for misting plants. Plus, it's odor-free and won't leave behind any nasty smells.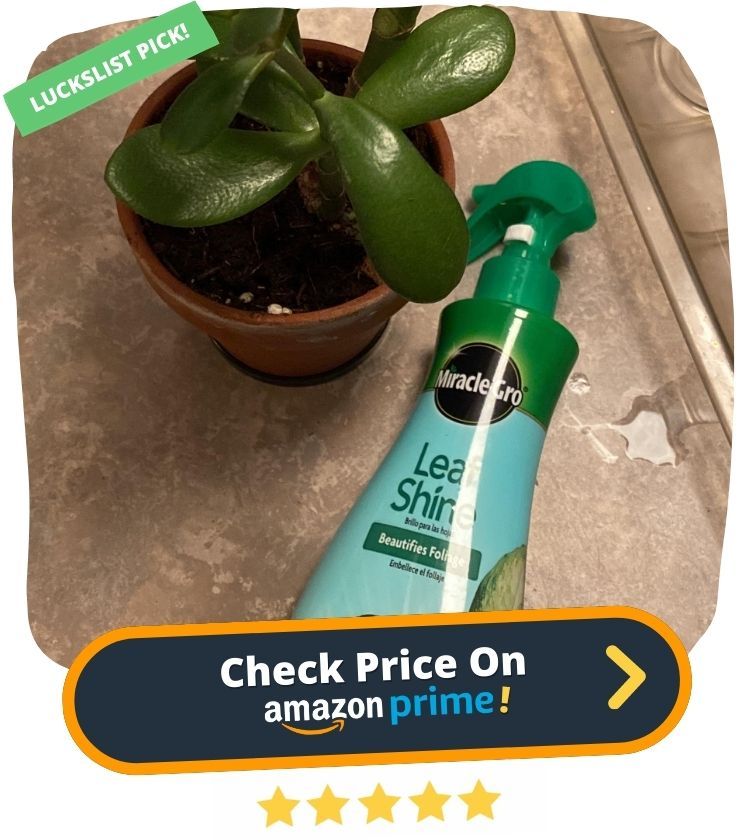 "It works really well. I was surprised how much shine there actually was after using. The bottle mists nicely, and there is no smell or residue."
Amazon Review By S. L. Henderson
12. Introducing the icyzone Workout Tank Top for Women! This tank top is perfect for your next workout, with its lightweight, sweat-wicking fabric that will keep you dry and comfortable. The hip-hugging cut and slightly exaggerated arm holes create a modern silhouette that you can move in with ease.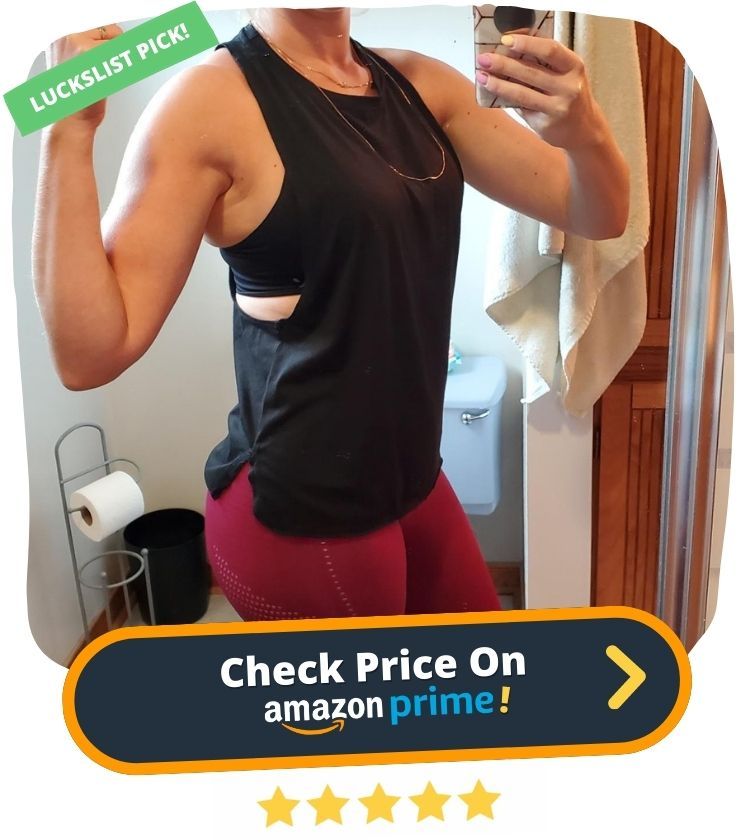 "I don't know why this style seems to hard to find -- maybe I'm in the minority that absolutely loves it. The colours are super awesome, and the material is really light and pretty opaque!"
Amazon Review By JP
13. Looking for a new Apple Watch band that's both stylish and Durable? Look no further than the TIMDO Stainless Steel Apple Watch Band. Made from premium stainless steel, this watch band is built to last. And with its unique magnet clasp design, it's easy to take on and off. Plus, it's adjustable to fit wrists 5.7"-10.43" (145mm-265mm).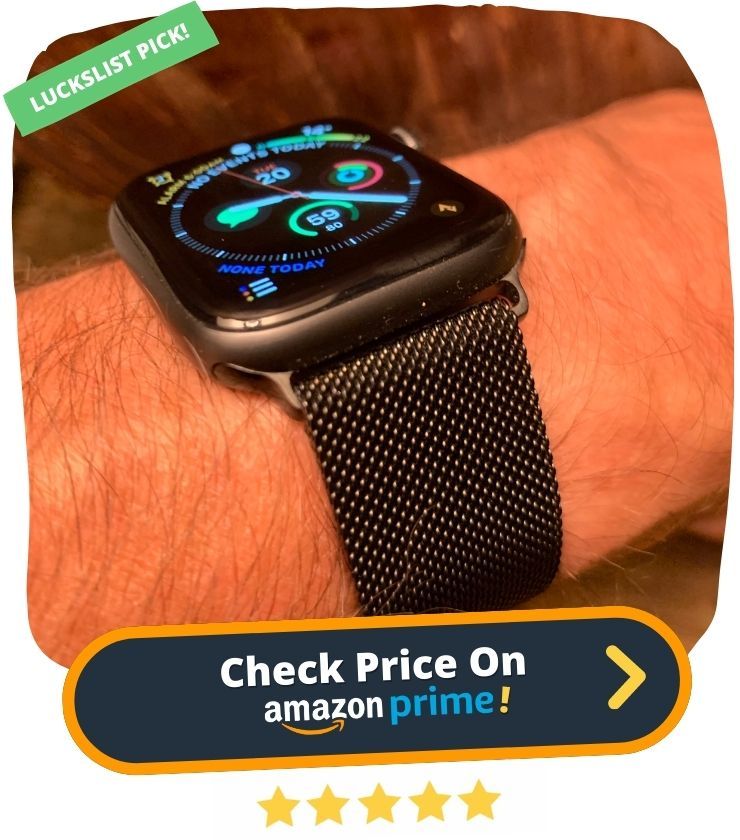 "Very comfortable, durable, does not pinch. Strap magnet is very strong - no need to worry about it coming undone - even when running!"
Amazon Review By BFoster
14. Looking for a product that will quickly and easily remove your dry cuticles? Look no further than Sally Hansen Instant Cuticle Remover! This innovative formula dissolves dry cuticles in just 15 seconds, leaving your nails looking smooth and soft. It also contains moisturizing aloe and chamomile to help condition and soothe your nails and cuticles.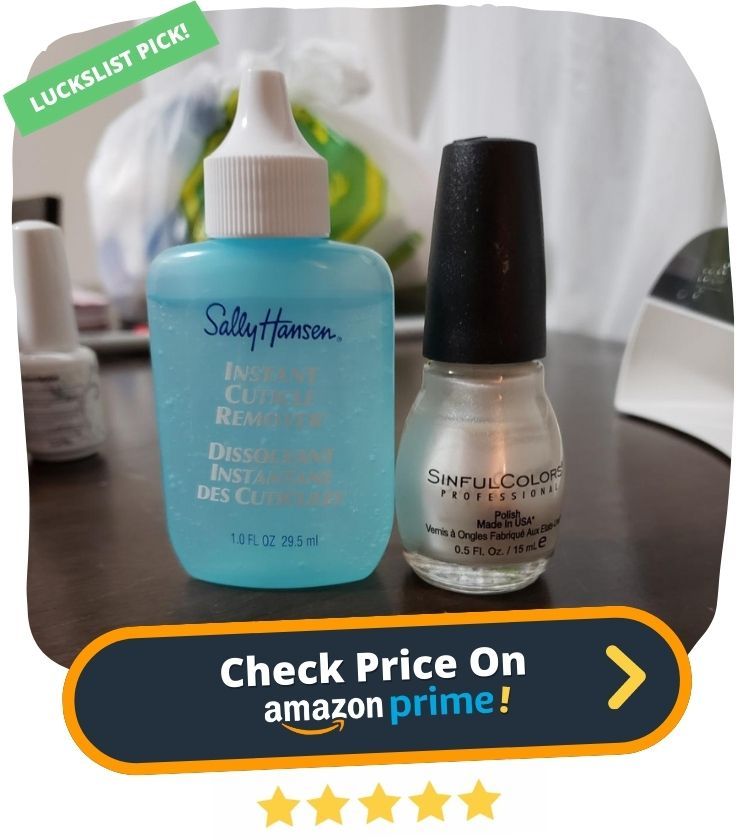 "I have never used a cucticle remover. I usually would just push them back and then attempt with scissors. This stuff works amazing!"
Amazon Review By Jamie
15. Looking for a delicious and easy way to make cold brew coffee at home? Starbucks has you covered with their Cold Brew Coffee Concentrate. Just shake the bottle, add ice and water, mix, and enjoy! No steeping or waiting required. Each bottle makes 8 servings of 250 ml glasses. Starbucks Cold Brew Coffee Concentrate is smooth with subtly sweet, chocolatey notes.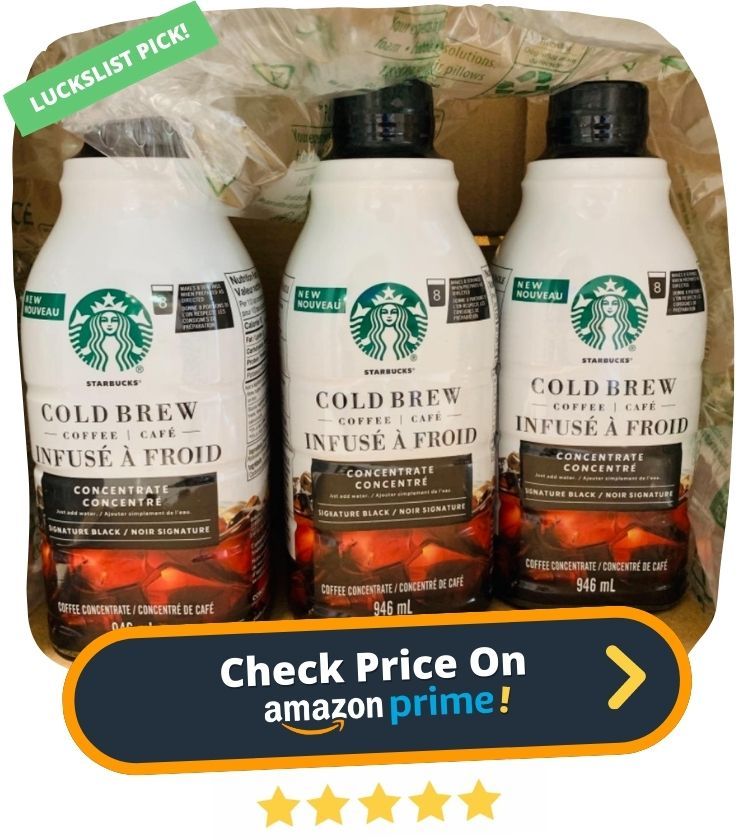 "My supervisor grew tired of brewing gallons and gallons of cold brew at home as I continue to wfh. I'm not eager to run back to the coffee shop either and stand in line with my fellow potential disease vectors. These bottles are so great but I go through them fast."
Amazon Review By Dero
16. Looking for a UV sun protection sleeve that actually works? Look no further than the Tough Outdoors' Cooling Sun Sleeves. Made with innovative cooling technology and UPF 50 protection, these sleeves will keep you cool and protected from the sun's harmful rays. Recommended by the Skin Cancer Foundation, they're perfect for all your outdoor activities.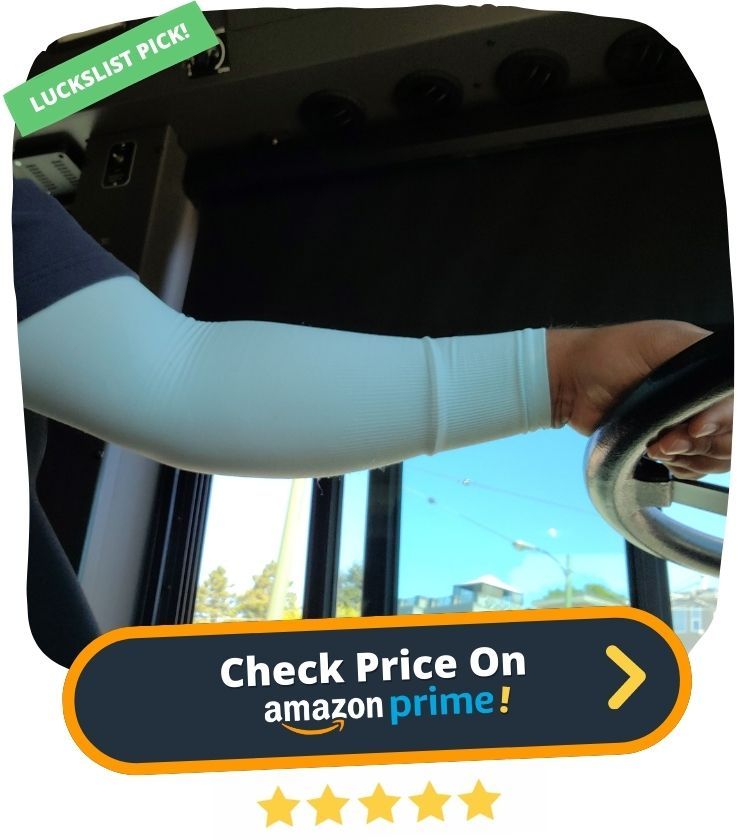 "Loved it .it's amazing and cools your arm."
Amazon Review By Prime
17. Looking for a shower drain protector that is easy to use and low maintenance? Look no further than DrainWig! This unique product is designed to fit most shower drains and catches hair before it clogs your drain. The disposable design means you don't have to touch the hair, making it more hygienic.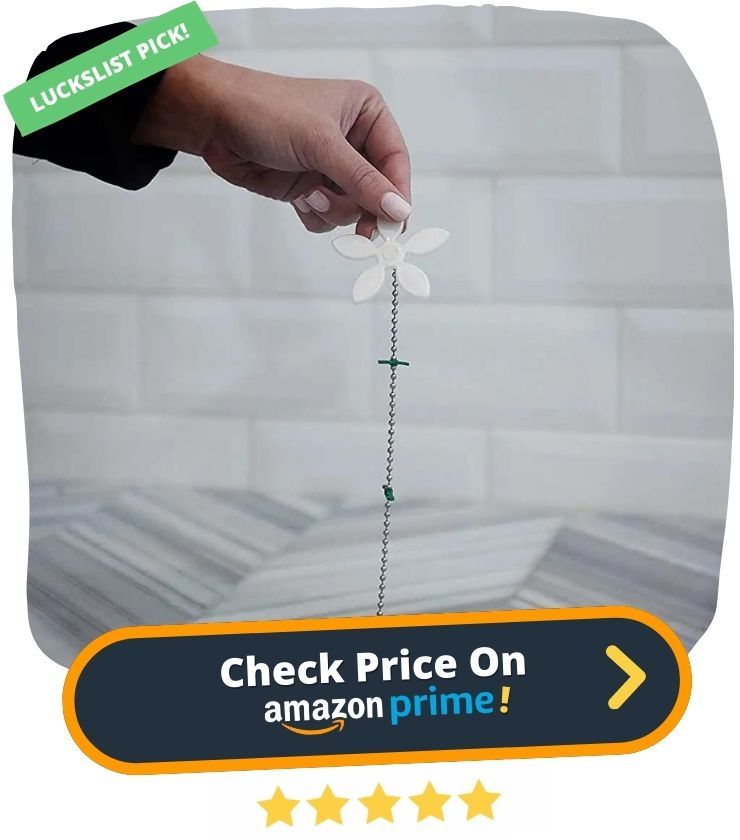 "I saw these on Shark Tank and instantly had to get some. I hate when I am finished in the shower and the water won't drain and I am literally taking a foot soak in dirty water as I stand bent over the drain trying t scoop out goopy hair with my finger to make the water go down."
Amazon Review By EH
18. Revlon Beauty Tools Brow Micro-Scissor is the perfect tool for detailed eyebrow shaping! The small size and precision blades make it easy to trim even the finest hairs, resulting in gorgeous, well-groomed eyebrows. Made from high-quality stainless steel, this scissor is durable and long lasting, so you can keep your eyebrows looking flawless all season long!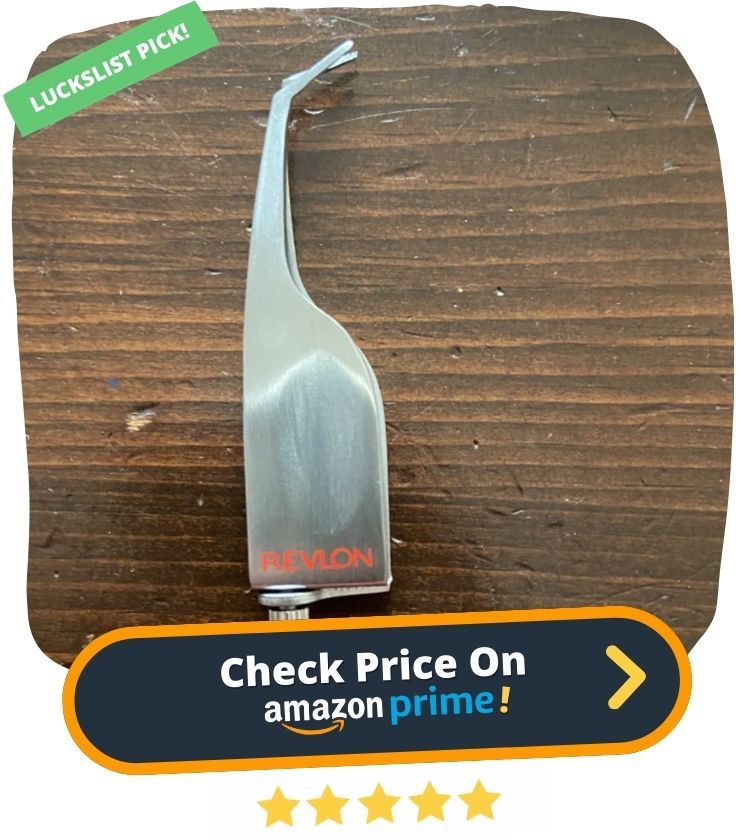 "I really like how this scissor cuts close to the skin. The mechanism allows for close cutting while still leaving the hairs visible. I can see which ones I am snipping and can make sure I don't go trend too far down with the scissors, and have to work to clean up my mistake."
Amazon Review By Sam
19. Looking for discreet, fast-acting relief from cramps? Look no further than Rael Natural Herbal Heating Patches! These ultra-thin patches adhere to your undergarments and instantly heat up, providing maximum care and relaxation. Infused with rose, lemon, and jasmine oil, they offer a unique blend of herbal comfort.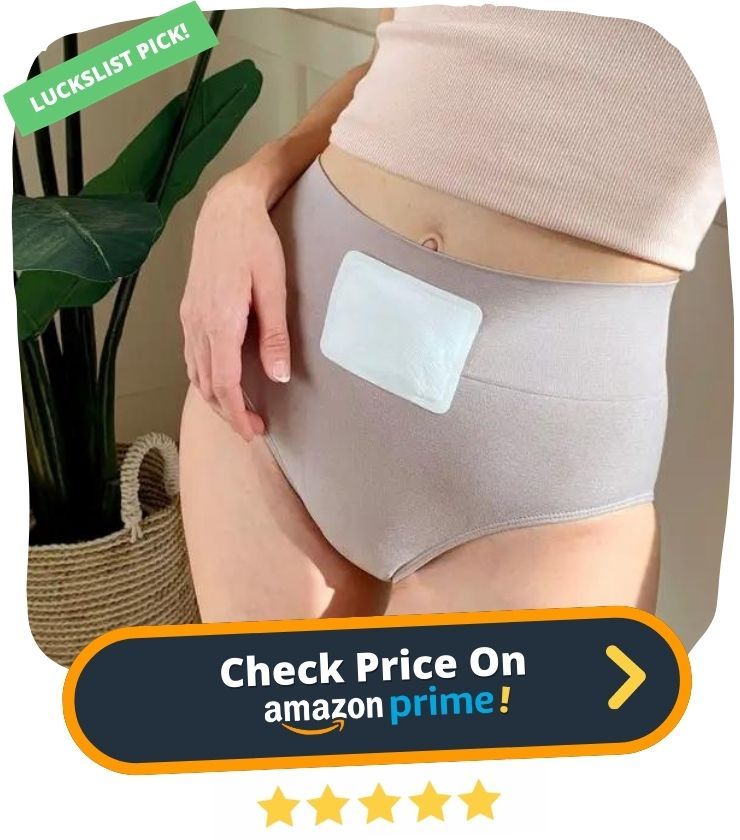 "These have worked wonders for me. I have a terrible period (potentially endo) and these have really done the job for when Tylenol or other things don't fully kick in."
Amazon Review By Kaylie
20. Introducing Foot Petals Blisstick, the perfect solution for keeping your feet comfortable and blister-free! This pain-free protection balm reduces the risk of blisters, chafing, and raw skin, while repelling water and moisture to stop irritation. The advanced formula allows your skin to breathe, while providing instant pain relief.
"I am so happy with how well this works. Every time I buy new converse I get blisters trying to break them in, not with this stick. I highly recommend it."
Amazon Review By Ashley
21. With 12 Pairs Eyeglasses Retainers Silicone Glasses, you'll be able to keep your glasses from slipping down or falling off while you're doing strenuous activities! These eyewear retainers are made of high-quality silicone and are odour-free, so you won't even feel them while wearing your glasses.
"I bought these for a single pair of glasses whose arm was too small and slid down my face so frequently that I stopped wearing them. I tried the hooks first and they work like a charm. I don't think it is possible for my glasses to fall off with them unless I got hit in the face."
Amazon Review By Lumumba K. Shakur