Nothing is more heavenly than to eat your favorite French desserts. Indulge and enjoy this list of desserts for your sweet tooth!
1.
Éclairs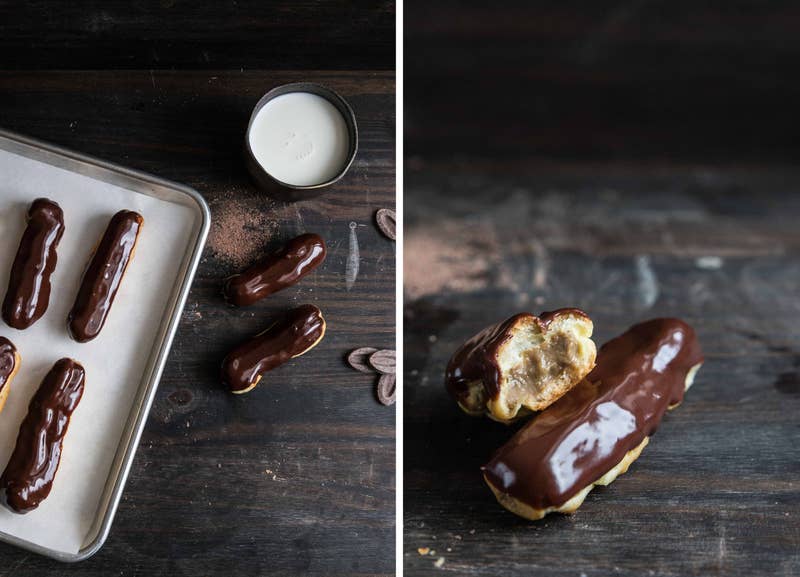 A light dough filled with flavored custard and topped with icing.
2.
Crêpes Suzette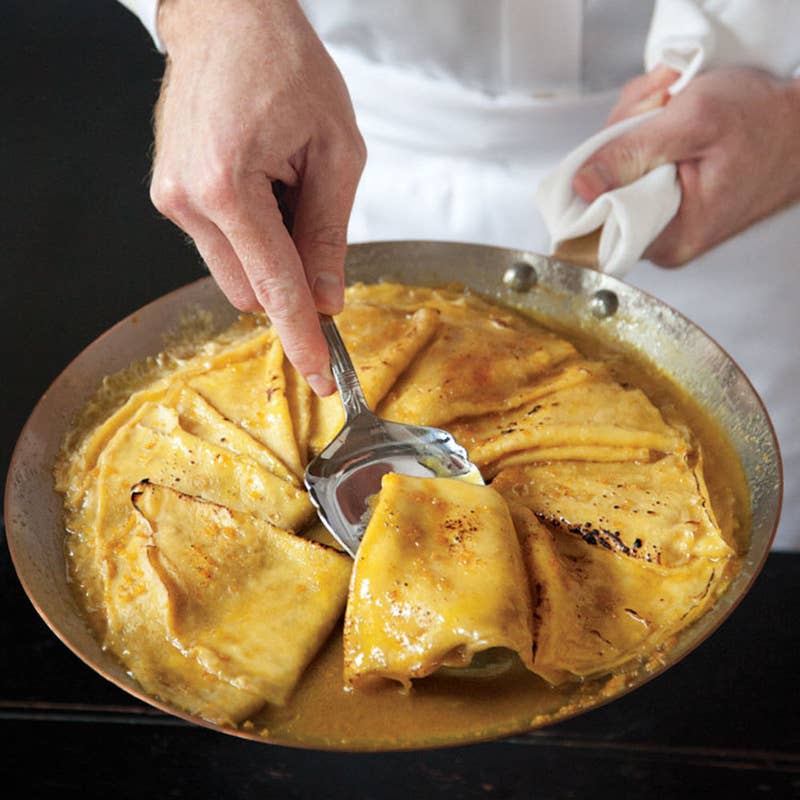 So juicy and creamy! Who wouldn't like to have such a heavenly dessert?
3.
Nougat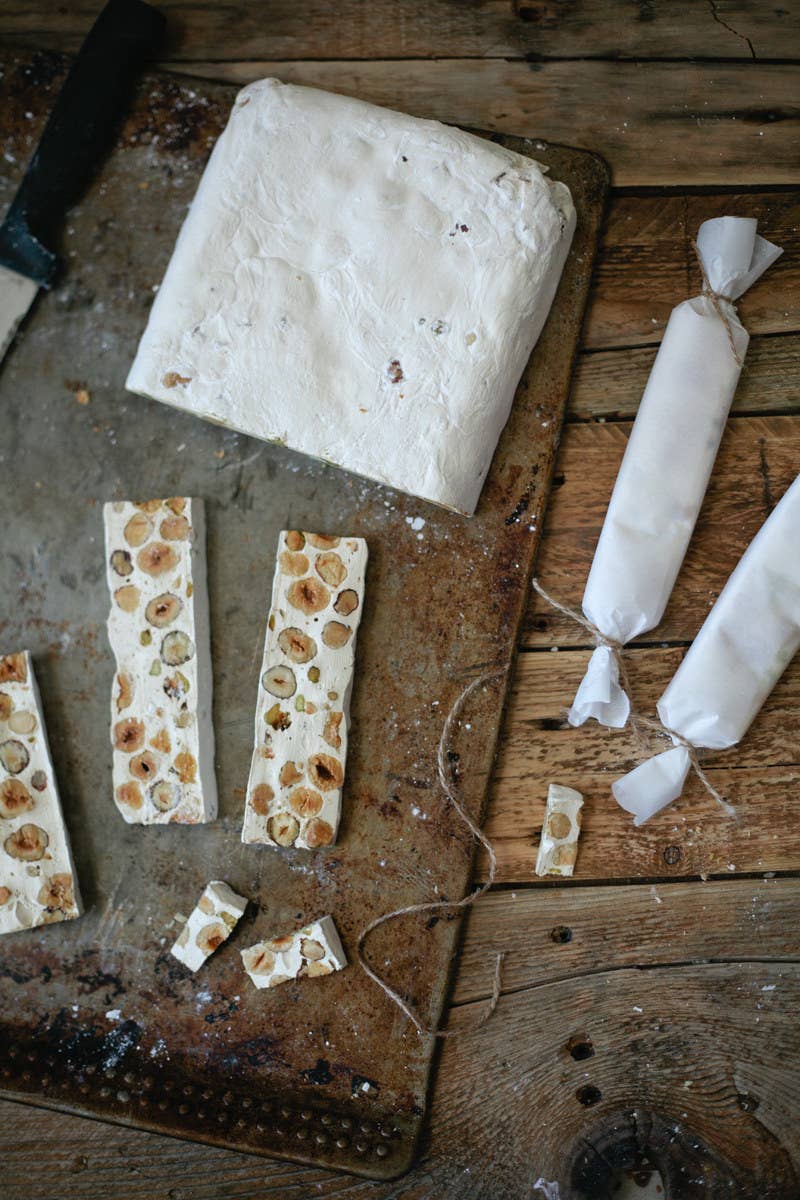 So soft and sweet. Made with honey, nuts and egg white.
4.
Kouign-Amann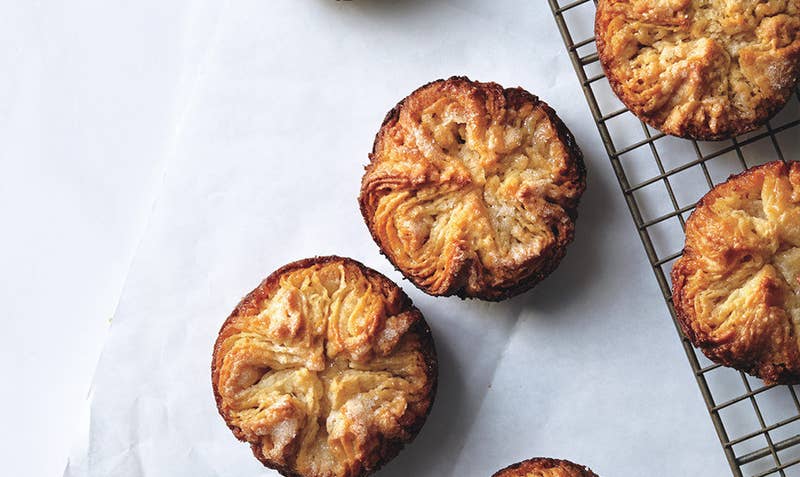 Cake made of sugar-crusted layers of dough and butter.
5.
Dacquoise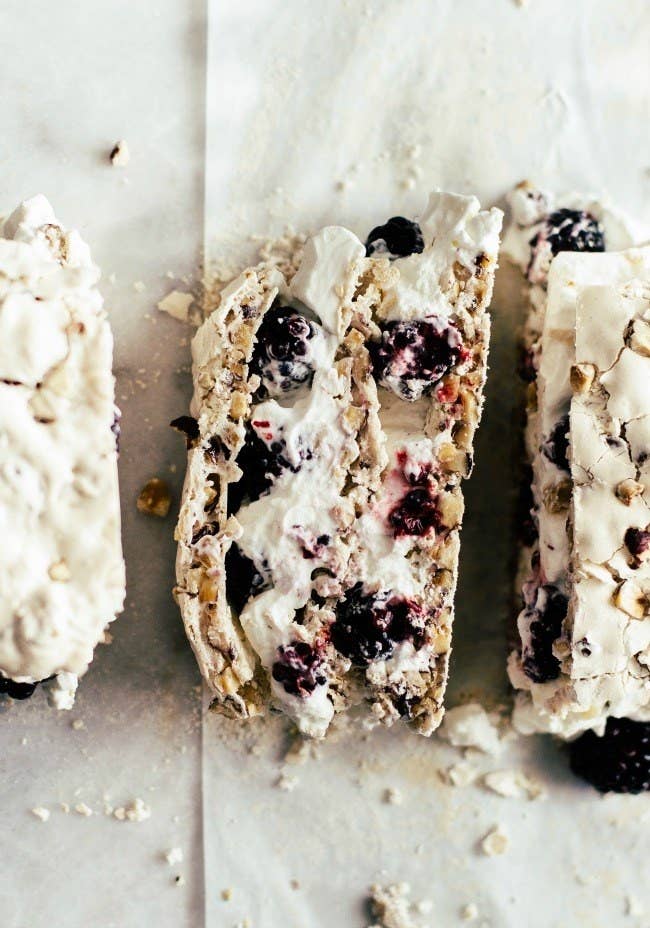 The goodness of the crunchy meringue and the soft cream!
6.
French Chocolate Cake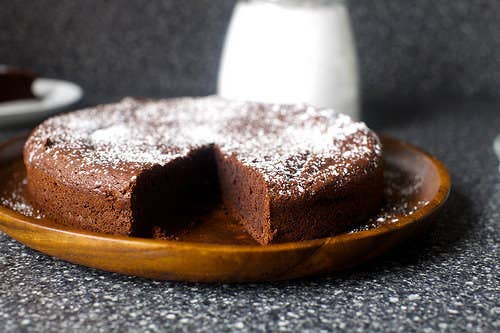 So chocolatey. Delicious, soft cake and crispy crust!
7.
Chocolate Mousse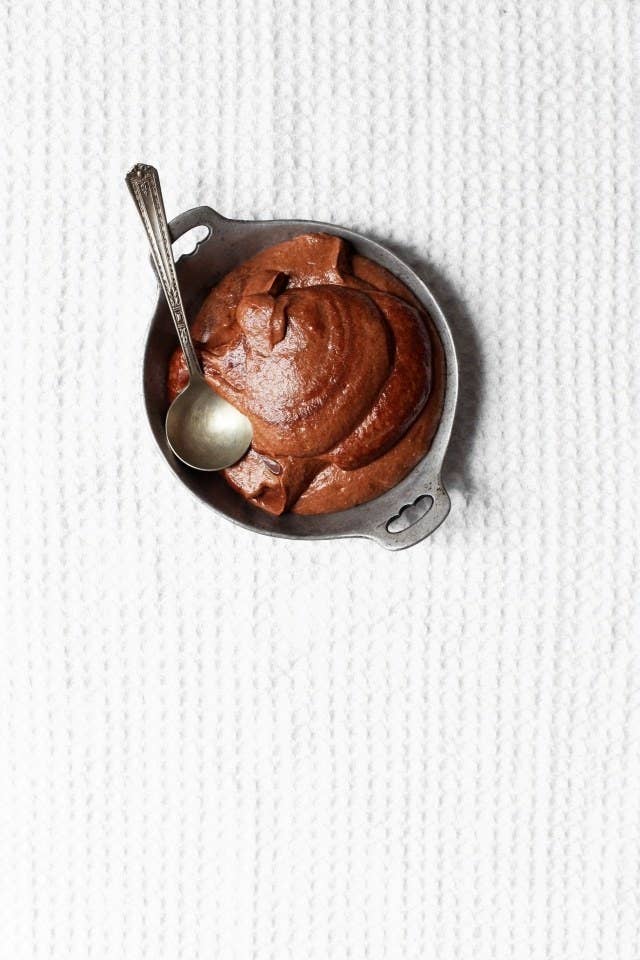 So chocolatey, light, rich and oh so fluffy!
8.Petits Pots à l'Absinthe
So delicious with berries!
9.
Tarte Tatin
Caramelized apple pie with a crispy crust!
10.Semolina-Corn Sablés
You can add crushed corn nuts to the dough for a healthier dessert snack.
11.
Clafoutis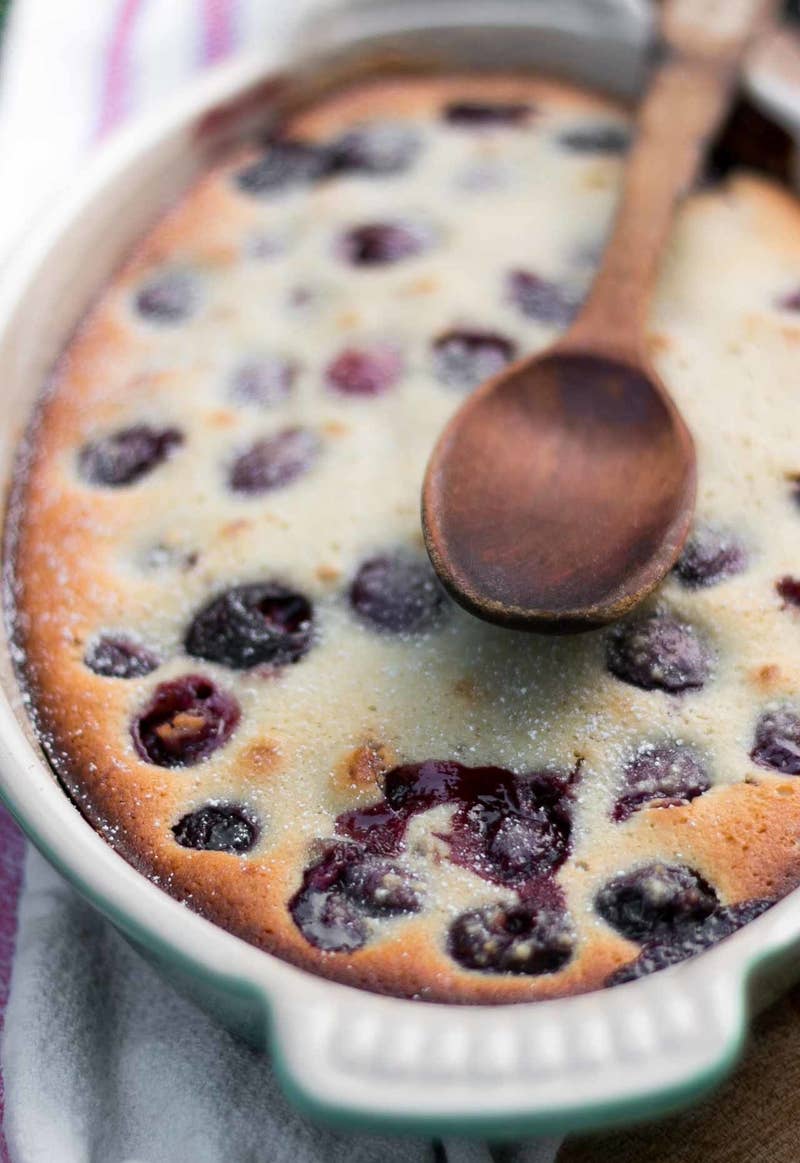 A flan-like cake filled cherries. So perfect for summer!
12.Country Apple Galette
An apple-tart pizza style dessert!  Beautiful, easy to slice and simple to eat!
13.
Chocolate Meringue
A crunchy dessert with chocolate swirl and soft and chewy inside!
14.Apricot Pâte de Fruit
French fruit jellies rolled in sanding crystal large sugar. So yummy!
15.
Madeleines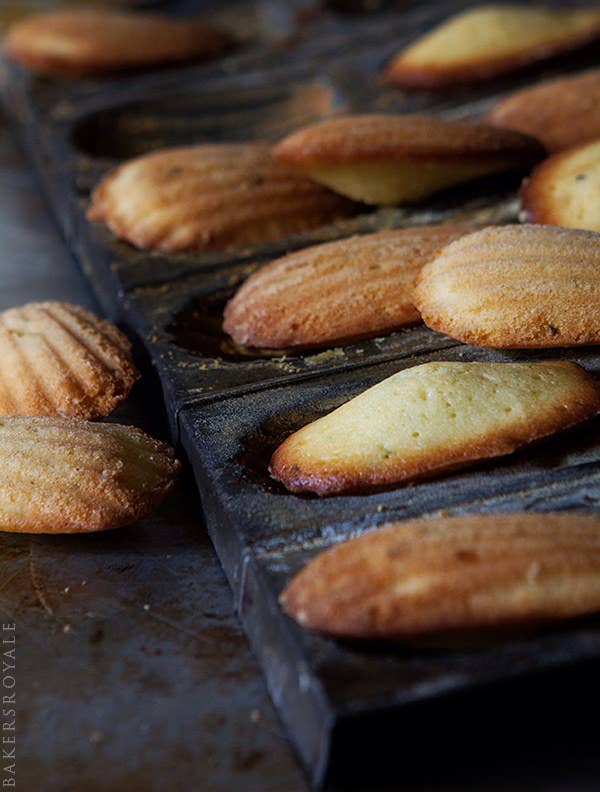 So fluffy and delightful. The little buttery cakes are addictive!
16.Triple-Layer Chocolate Macaroon Cake
Simple and beautiful dessert with layers of chewy coconut cake with silky chocolate ganache!
17.
Chocolate Soufflé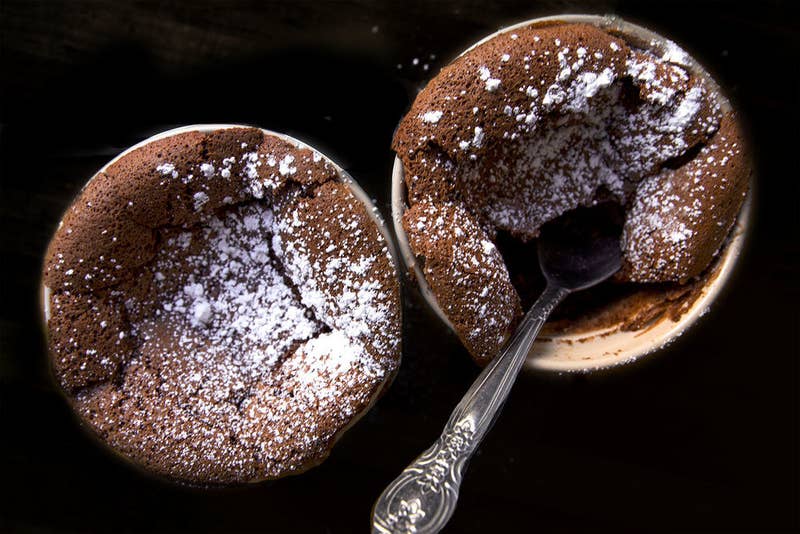 So light and rich with a crispy crust and soft inside!
18.Gâteau Basque
A flaky crust surrounds a pastry cream dotted with brandied cherries.
19.
Crêpes
A pancake where you can satisfy your taste with the filling you want to fill-in! You can have strawberry, Nutella, cream, maple syrup or anything you like.
20.
So light and delicate layered with blackberry mousse!
21.
Crème Brûlée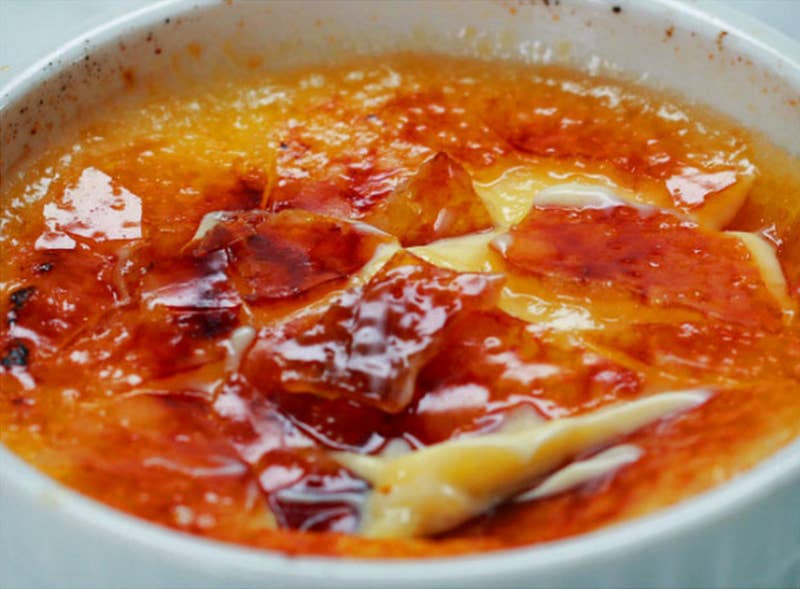 So satisfying to eat the crispy caramel layer!
22.
Chocolate Pots de Crème
So creamy and oh so chocolatey!
23.
French Lemon Pie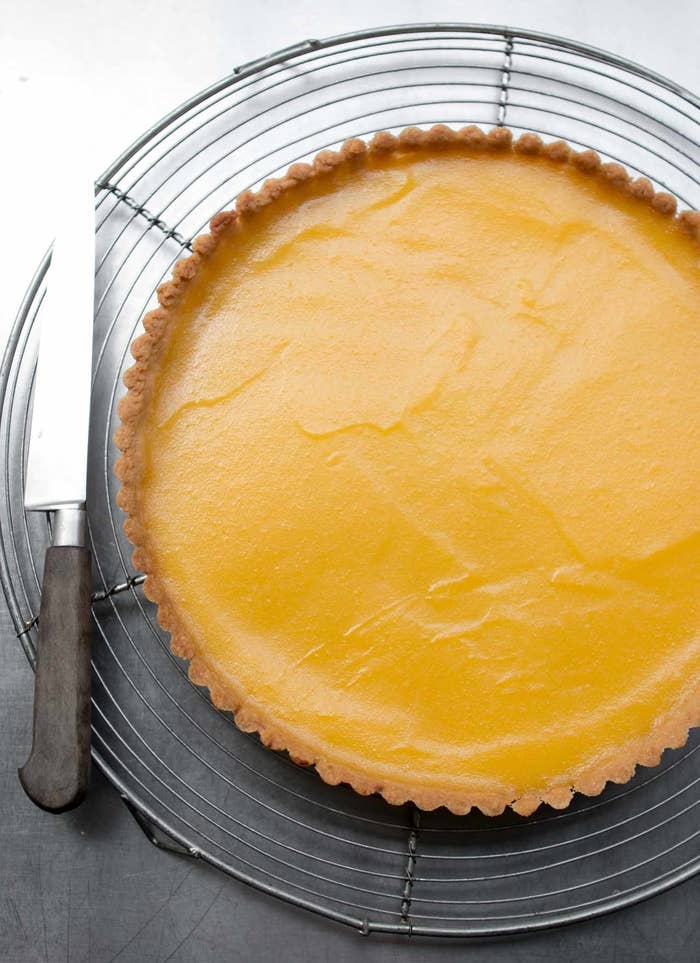 So sweet and refreshing because of its crust with lemon curd filling!
24.
Paris-Brest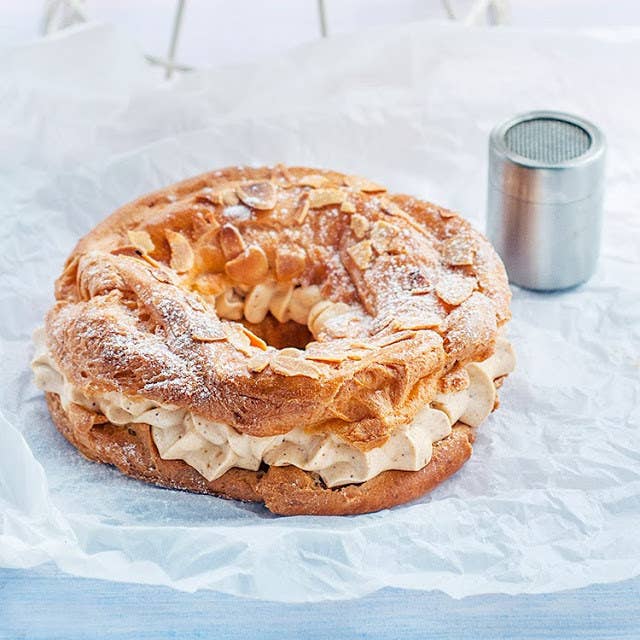 A cream puff sandwich filled with praline-flavored cream.
25.
Macarons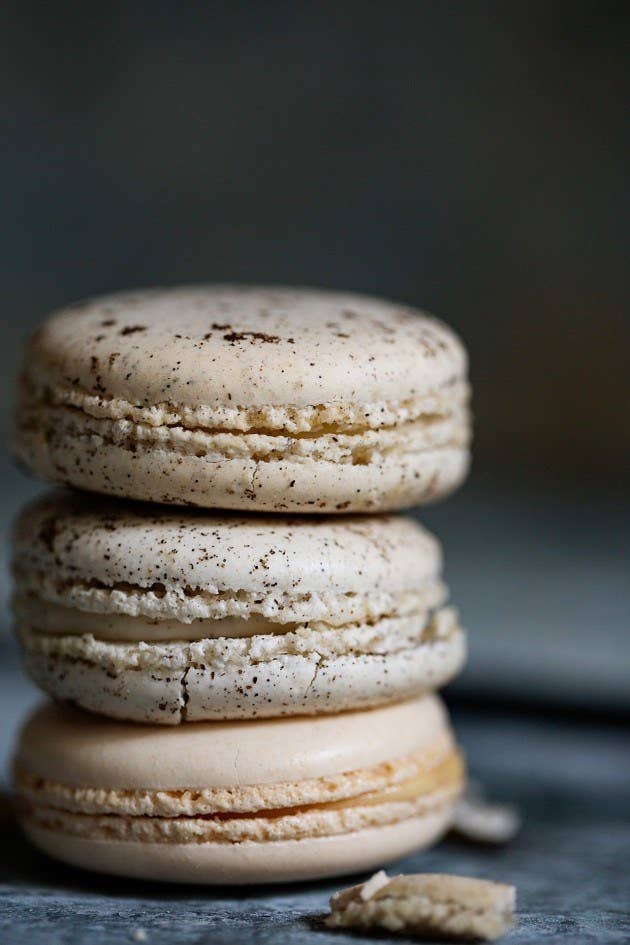 This comes in a different flavor. It feels heaven with every bite that it melts in your mouth!