Packed with healthy veggies. So heart and so delicious. We have collated a list of slow cooker dinners that are really delicious. Satisfaction guaranteed! 🙂
1.
Root Vegetable Stew With Fried Sage Leaves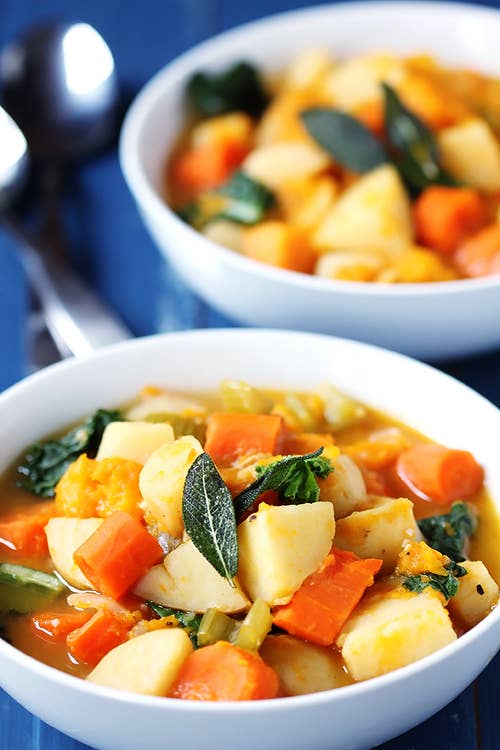 So fancy, so simple, and full of flavor.
2.
Stuffed Shells With Spinach and Ricotta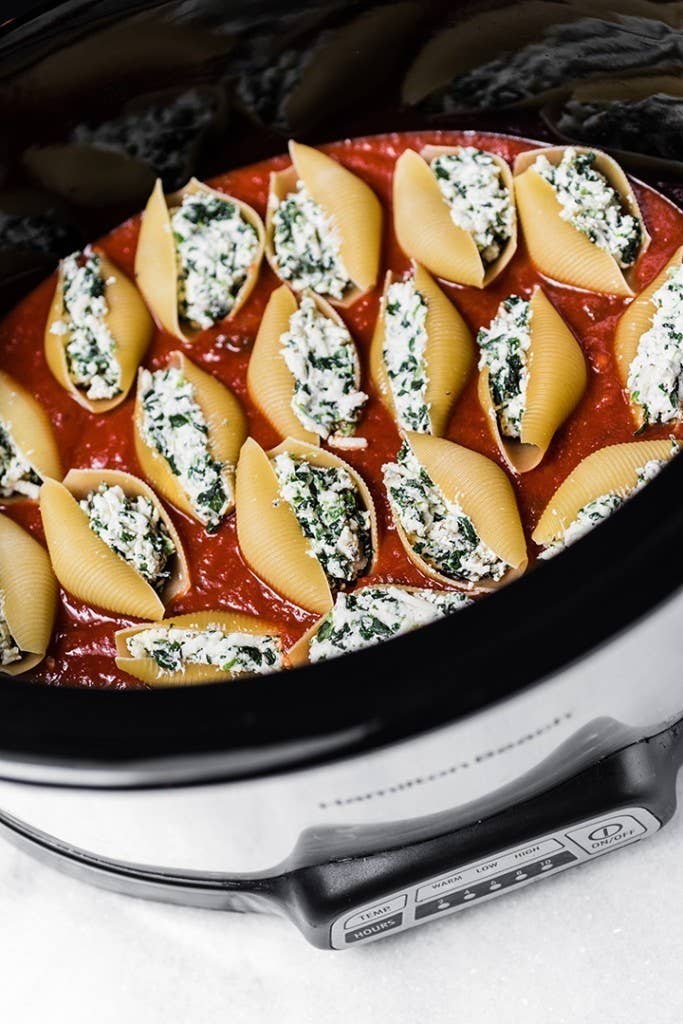 You can load it up with creaminess using Alfredo sauce.
3.
Mushroom and Pea Risotto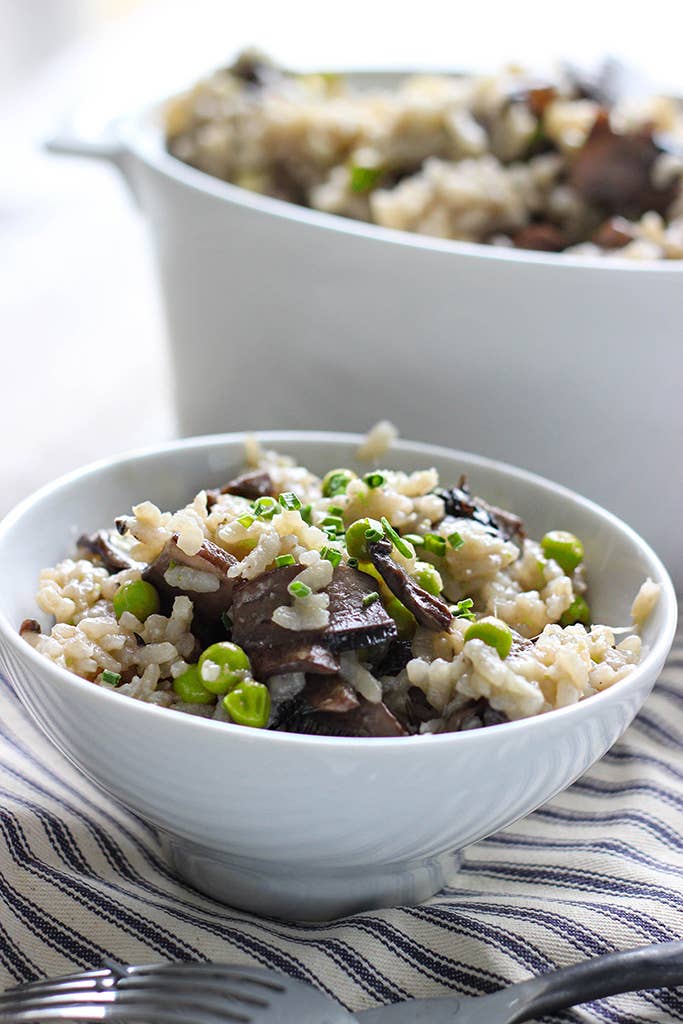 The recipe calls for chicken broth if you are vegetarian you can use veggie broth or water.
4.Slow Cooker Butternut Squash Soup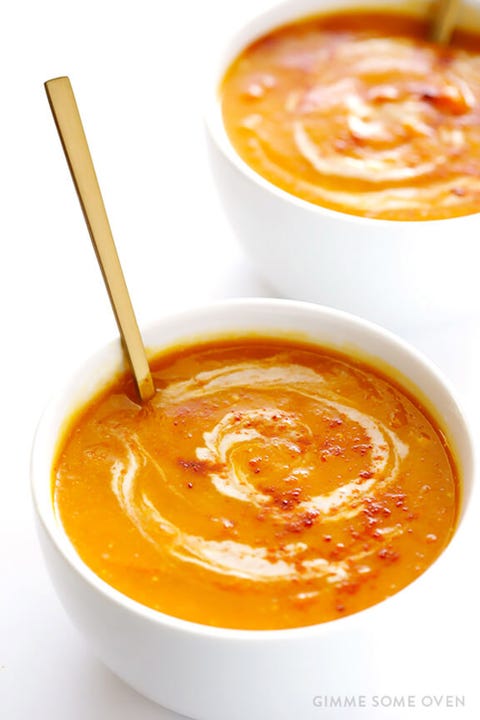 Top this creamy vegan soup with a splash of coconut milk and a dash of paprika.
5.
Frittata With Kale, Red Peppers, and Feta Cheese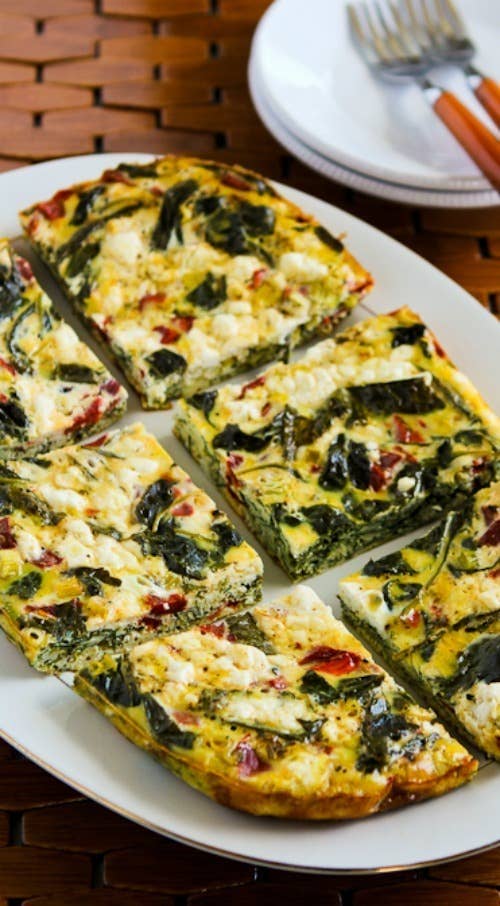 You can throw in onions, or whatever you like.
6.Slow Cooker Enchilada Quinoa Bake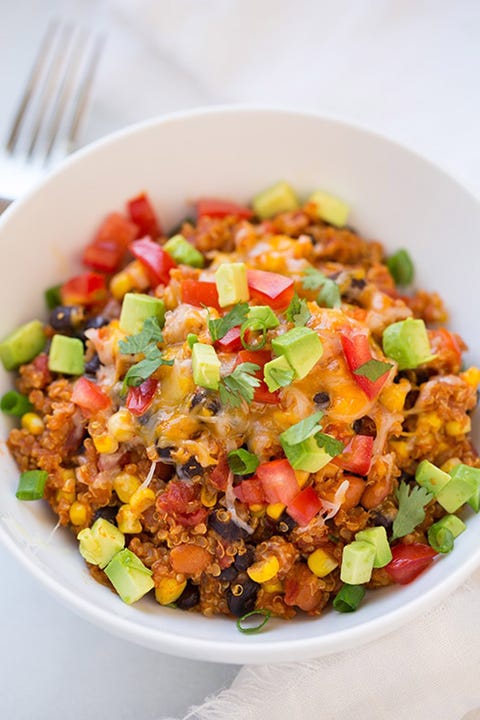 Protein-packed dish!
7.
Cheddar Mac and Cheese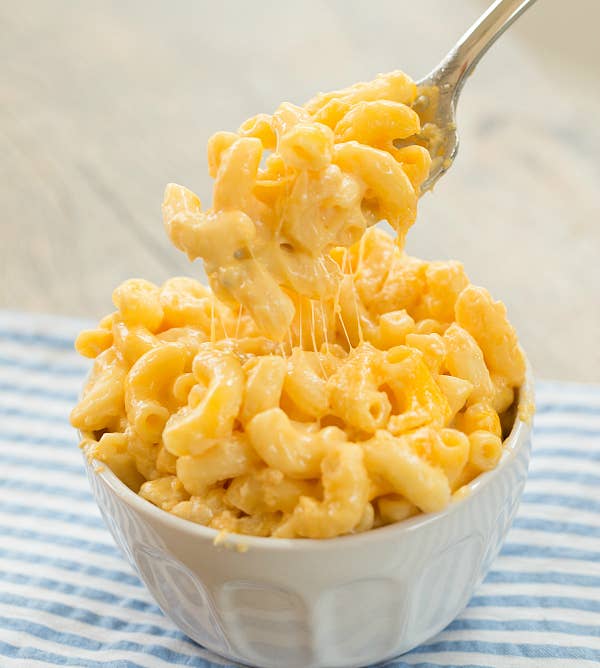 The never-ending mac and cheese. Never ending goodness!
8.Crock-Pot Low Carb Lasagna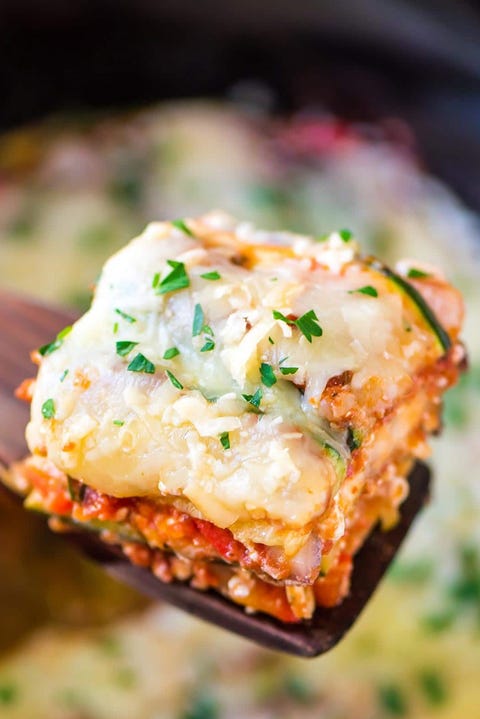 For a healthy twist replace noodles with eggplant and zucchini.
9.
Slow Cooker Ratatouille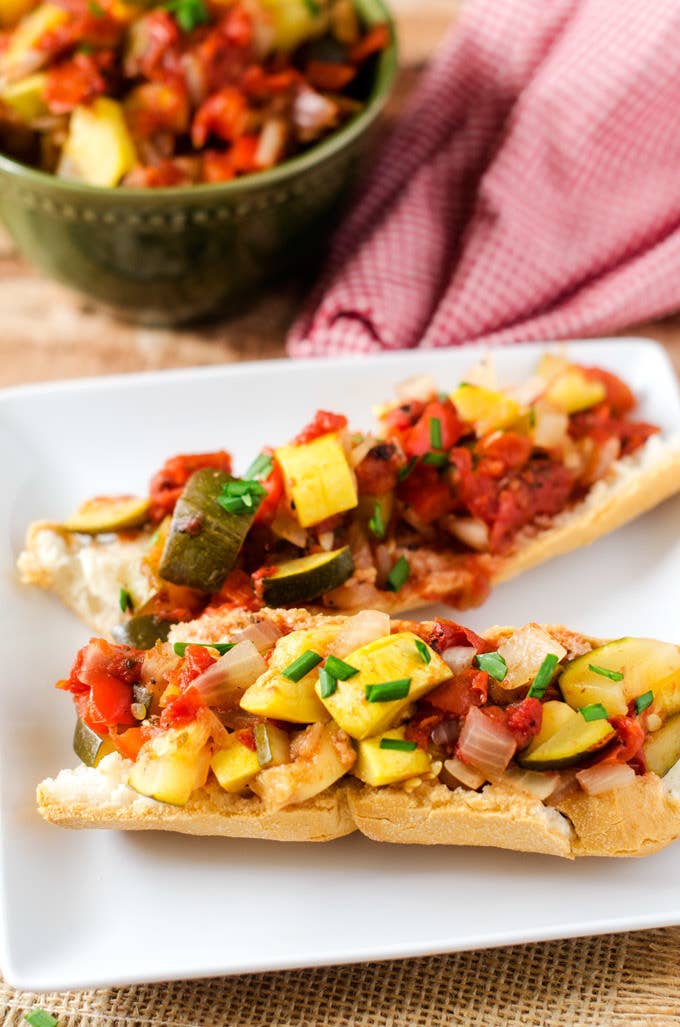 Ready, set, eat! Every layer is tasty.
10.Slow Cooker Moroccan Chickpea Stew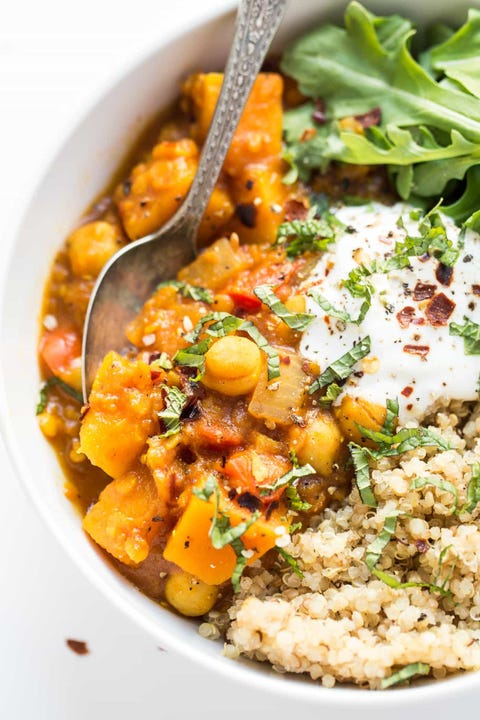 The spices give a delicious kick to this dish.
11.
Eggplant Parm With Gooey Mozzarella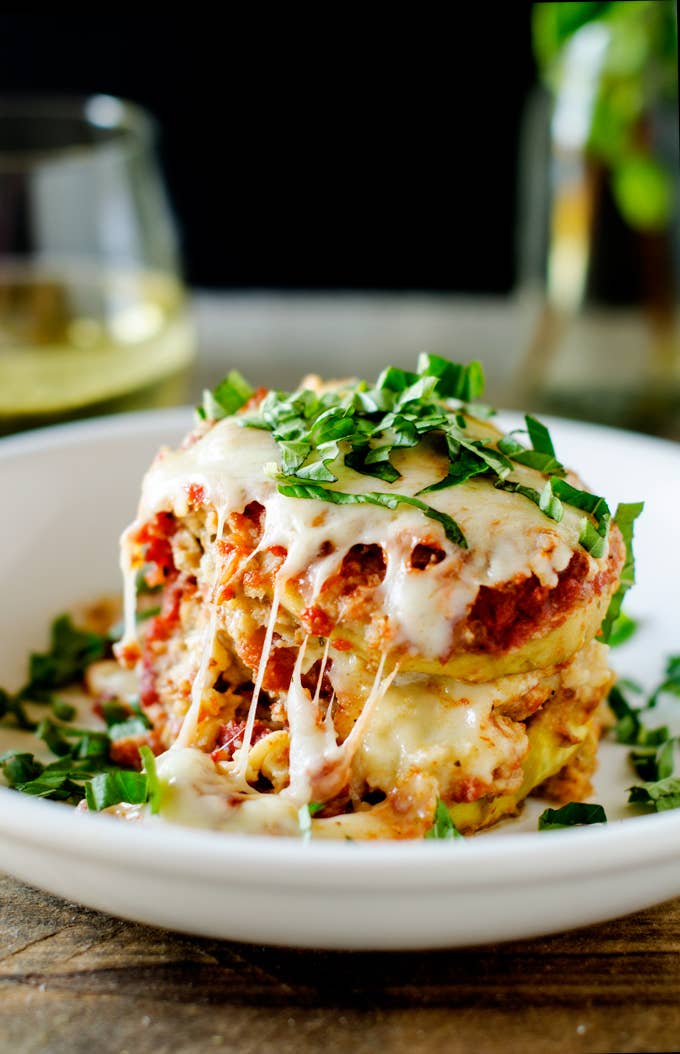 Topped with fresh basil. So gooey, yummy!
12.Slow Cooker Vegetarian Chili Mac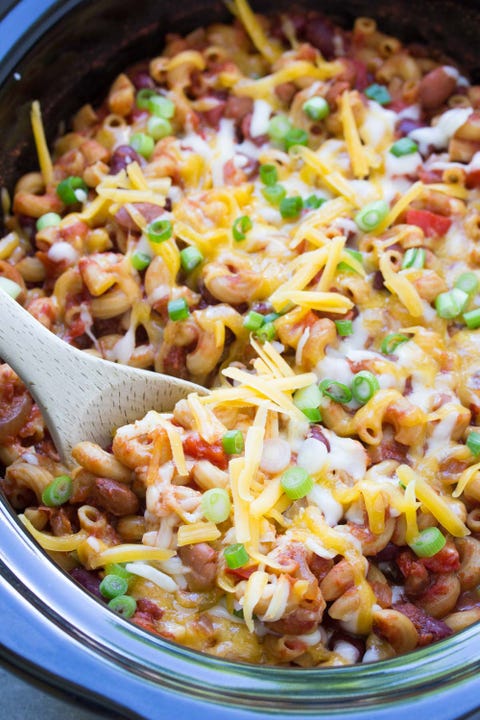 A sure hit for your kids.
13.
Potato, Chickpea, and Beet Greens Curry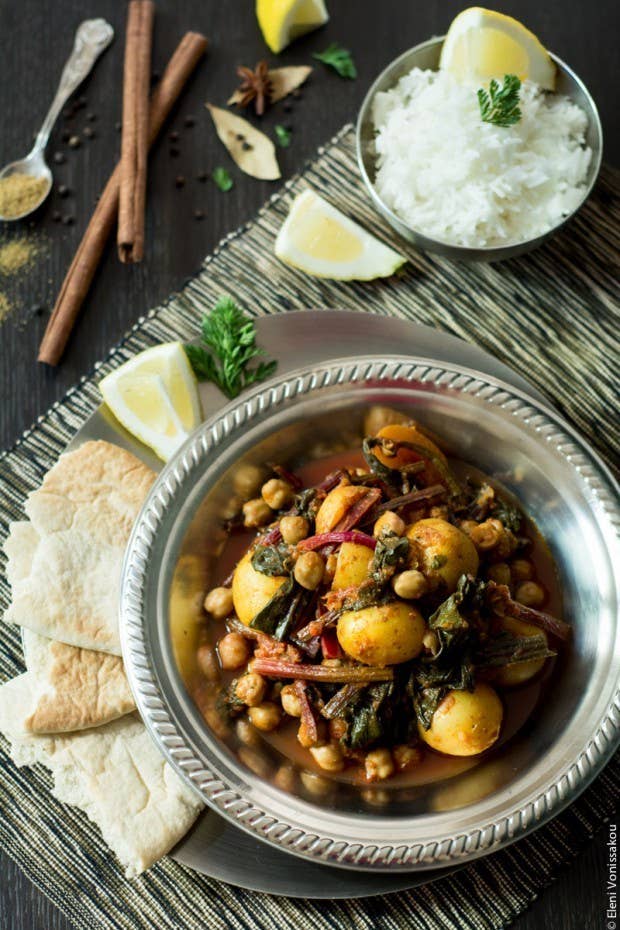 You can substitute kale or swiss chard for the beet green.
14.Quinoa Black Bean Crockpot-Stuffed Peppers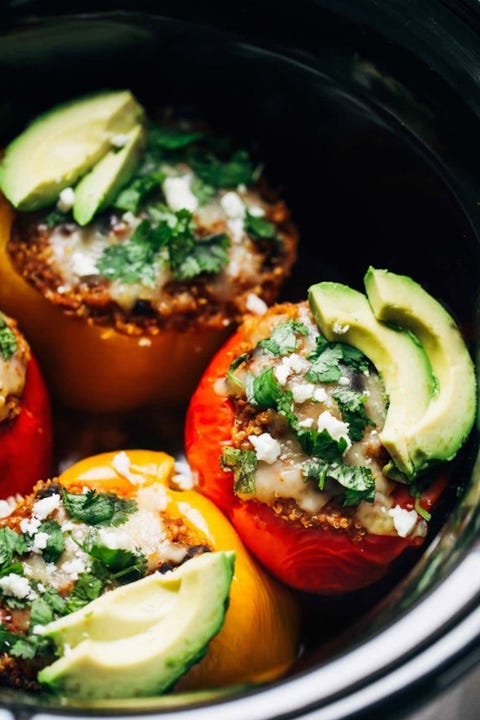 Fill peppers with anything you like. This is awesome!
15.
Vegetable Lo Mein With Tofu
Noodle recipe? This one is superb!
16.Slow Cooker Lentil Bolognese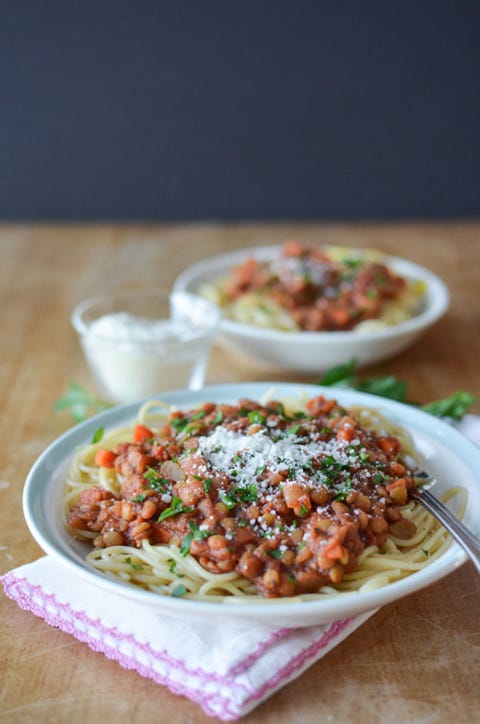 Easy to make and budget-friendly!
17.
Slow Cooker Butternut Squash Daal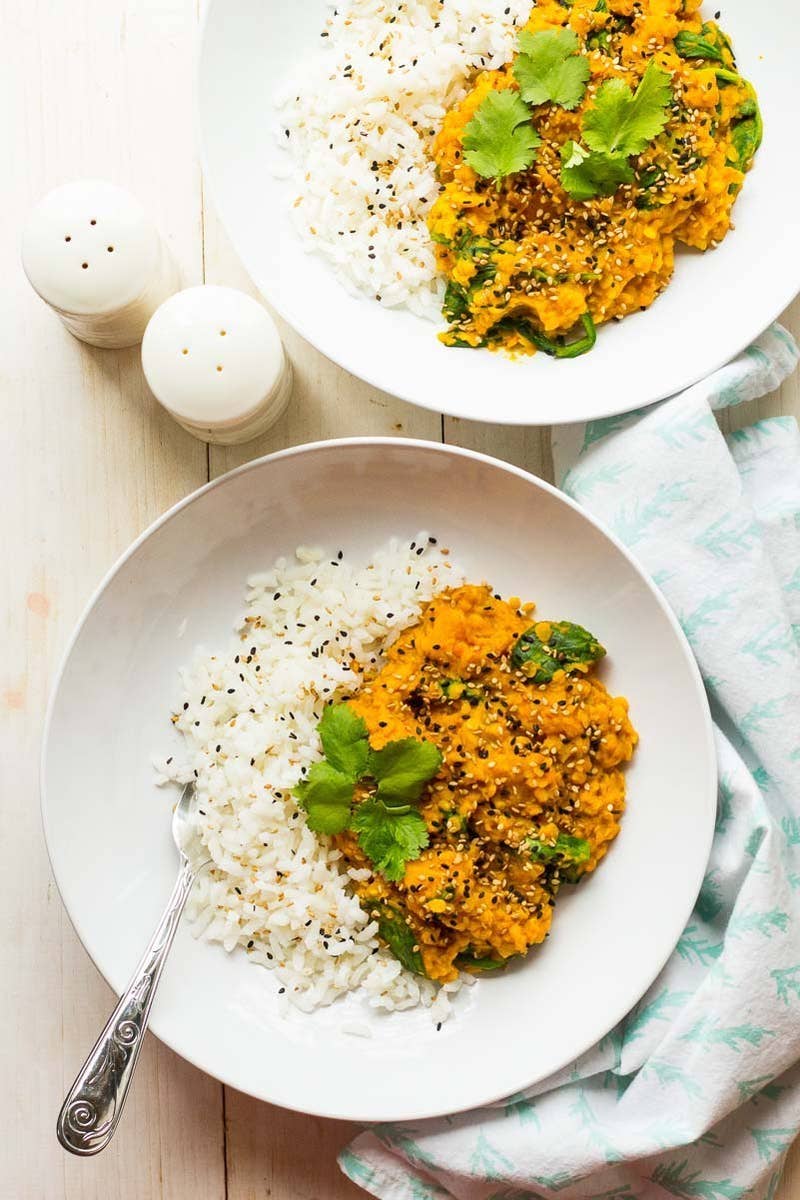 Another recipe that's fantastic to try.
18.
Cajun Sloppy Black-Eyed Peas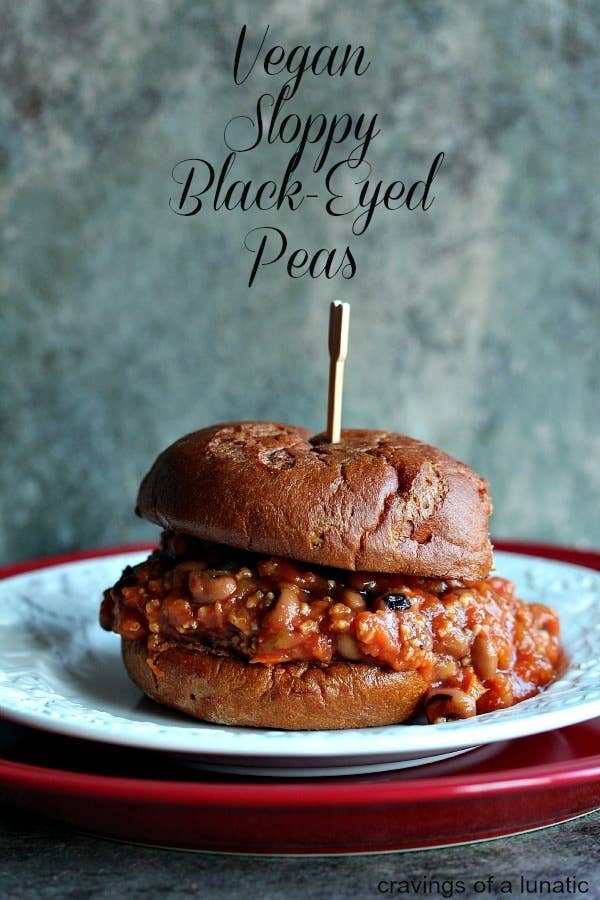 So much better than your burger. Enjoy it with a sturdy bun.
19.
Enchilada Quinoa With Beans and Green Chiles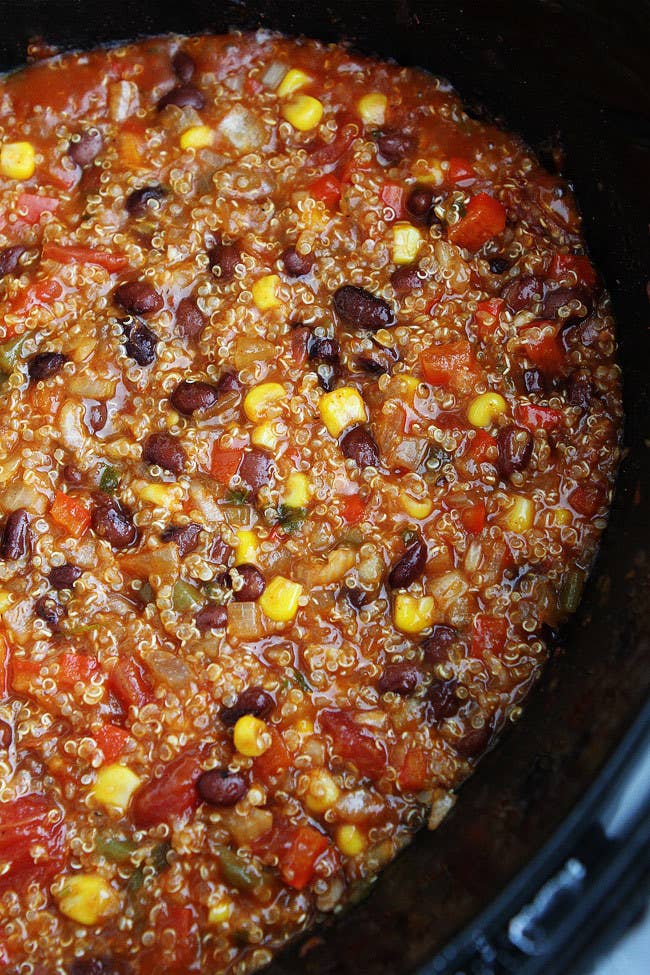 You'll gonna love the taste. Check the website for the recipe.
20.Slow Cooker Burrito Bowls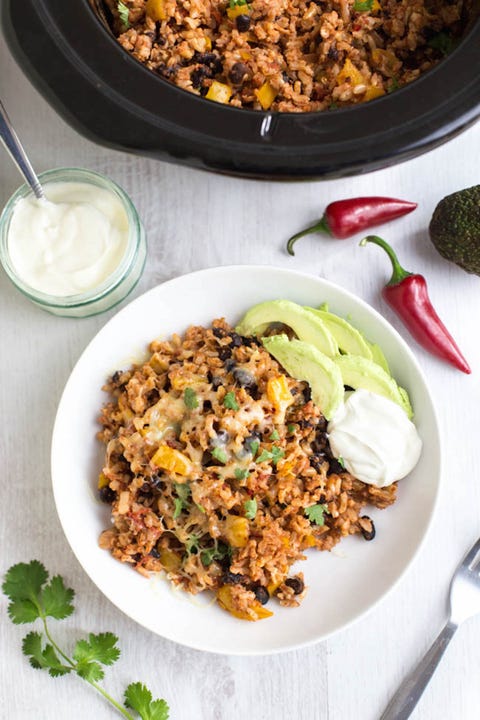 You can add all of your favorite burrito bowl toppings and enjoy to the fullest!
21.
Three-Bean Slow Cooker Vegetarian Chili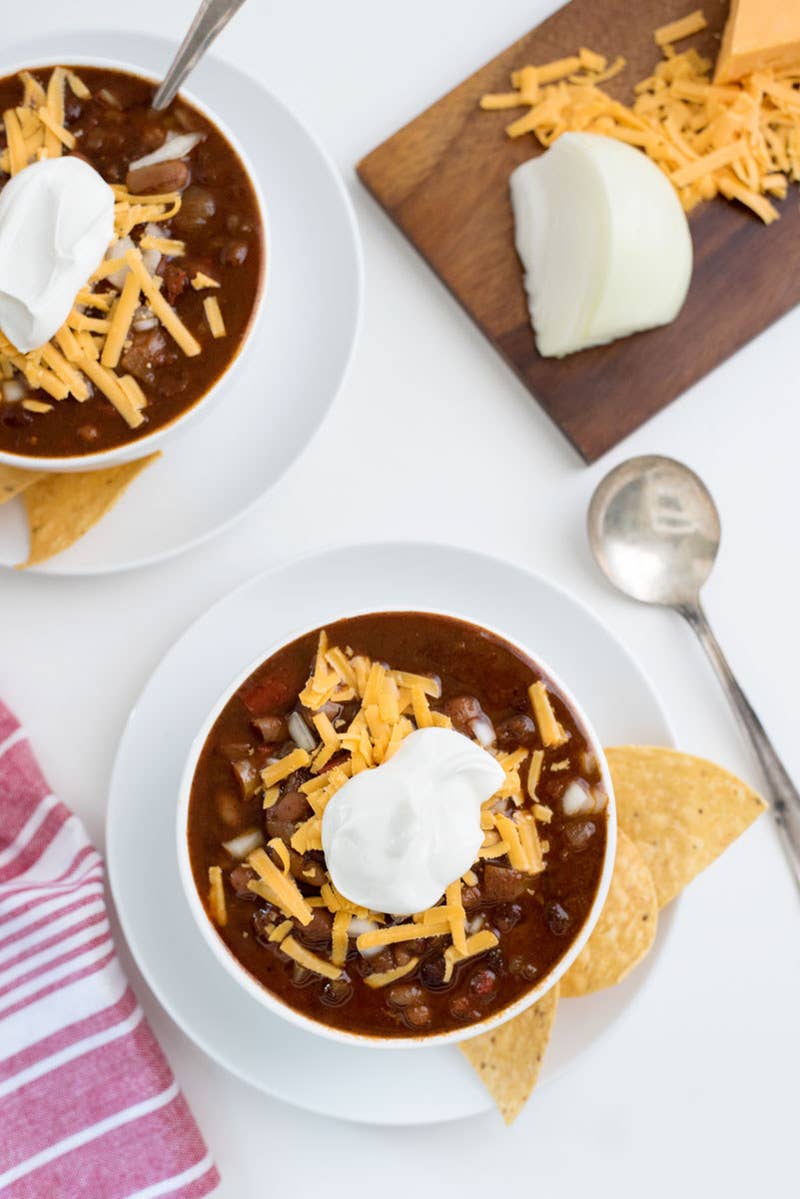 So flavorful that all the flavors soak into the beans.
22.
Simple Slow Cooker Saag Paneer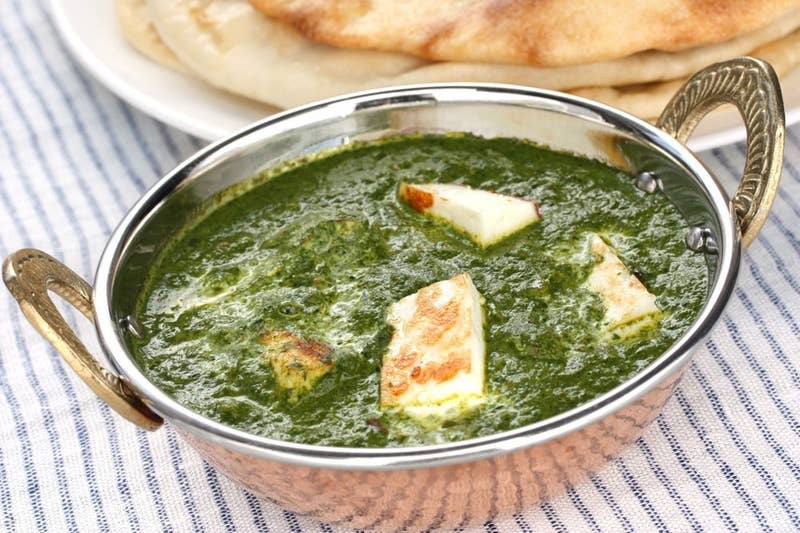 A veggie-packed dish. Super healthy!
23.
Refried Bean Tacos with Veggies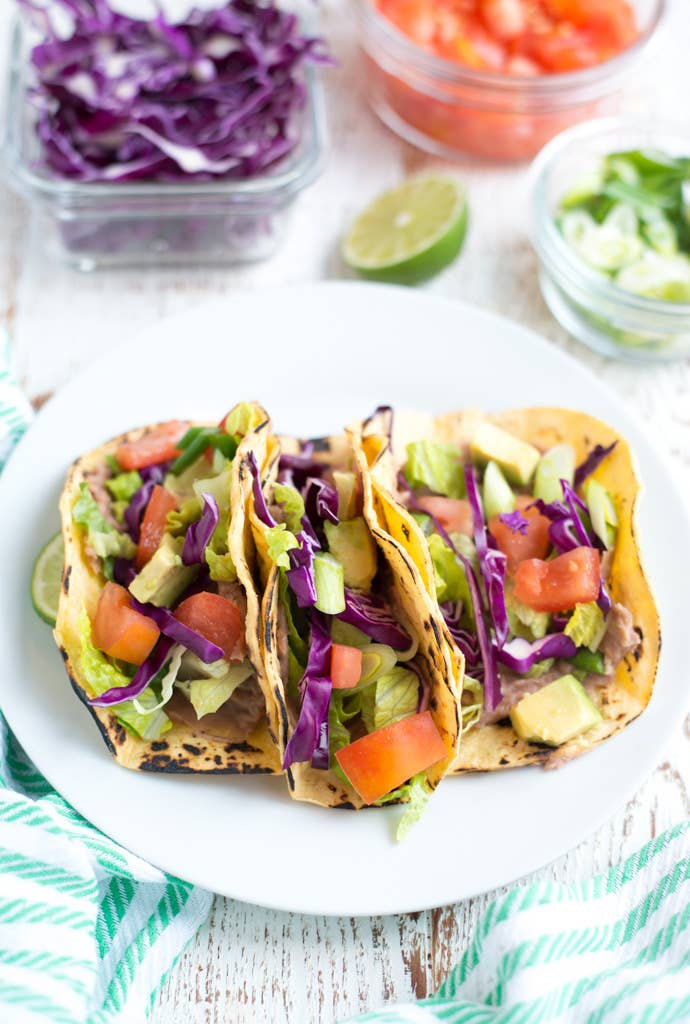 Serve with your favorite salsa.
24.
3-Ingredient Slow Cooker Lasagna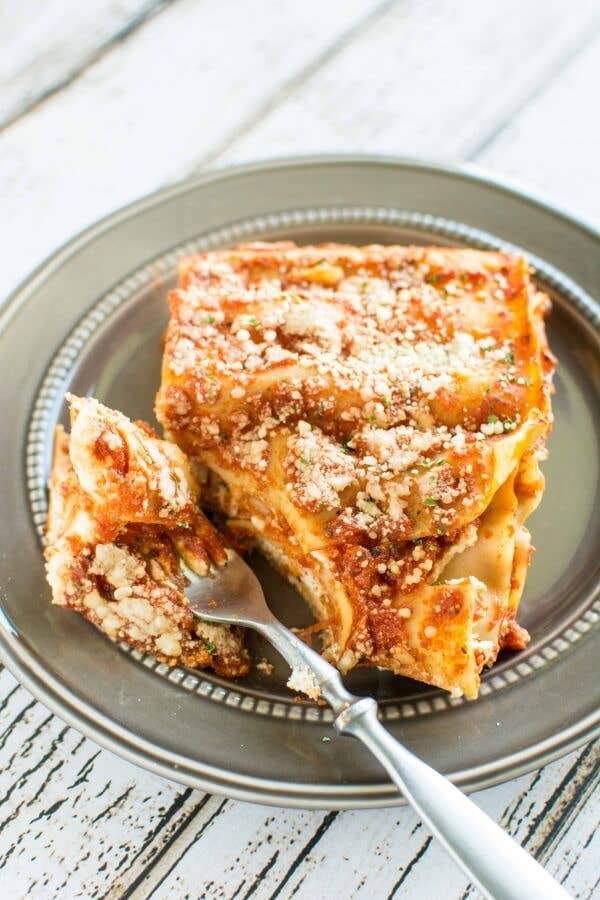 Could be your another pasta favorite. Try it now.
25.
Sweet Potato Corn Chowder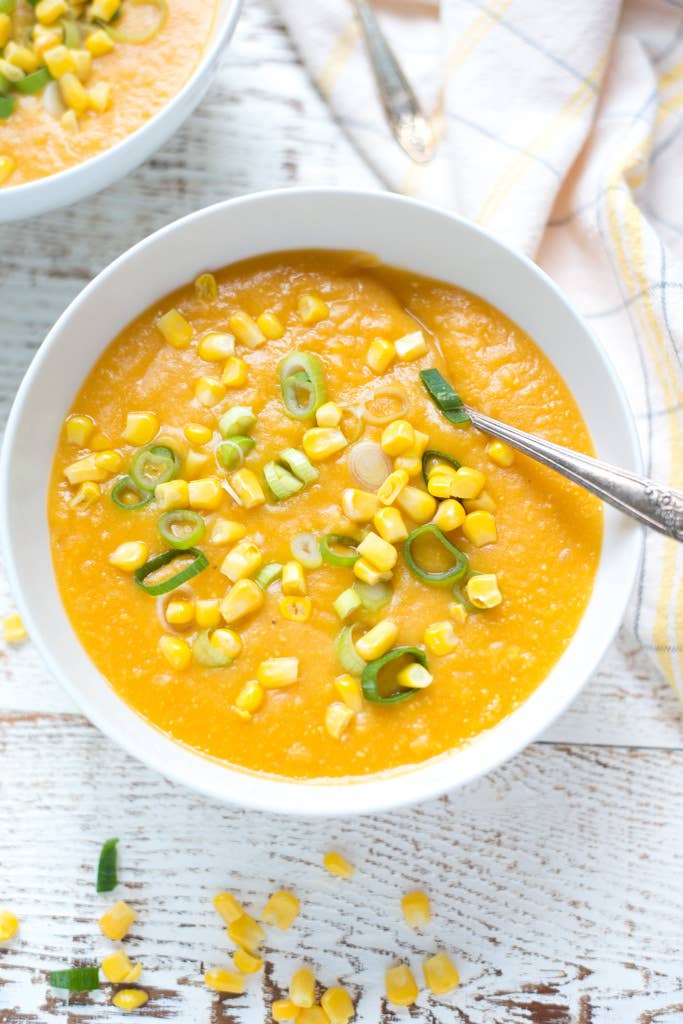 Taste so yummy with garlic!