We hope you find your next favorite thing from the list below! Each product was independently selected by our editors. Some may have been sent as samples for us to fiddle with, but all opinions in this article are our own. Oh, and FYI — LucksList may collect a share of sales or other compensation from the links on this page if you decide to buy something (that's how we stay in business). Reviews have been edited for length and clarity. Enjoy finding your next favorite thing!
1. Looking for a convenient way to store and transport your baby's formula? Look no further than the Skip Hop Baby Formula Container! This handy container comes with interchangeable lids, so you can customize it to fit your needs. The lids twist and lock into place, making it easy to grab and go. The container is also BPA-free and dishwasher-safe, making it a safe and easy option for busy parents.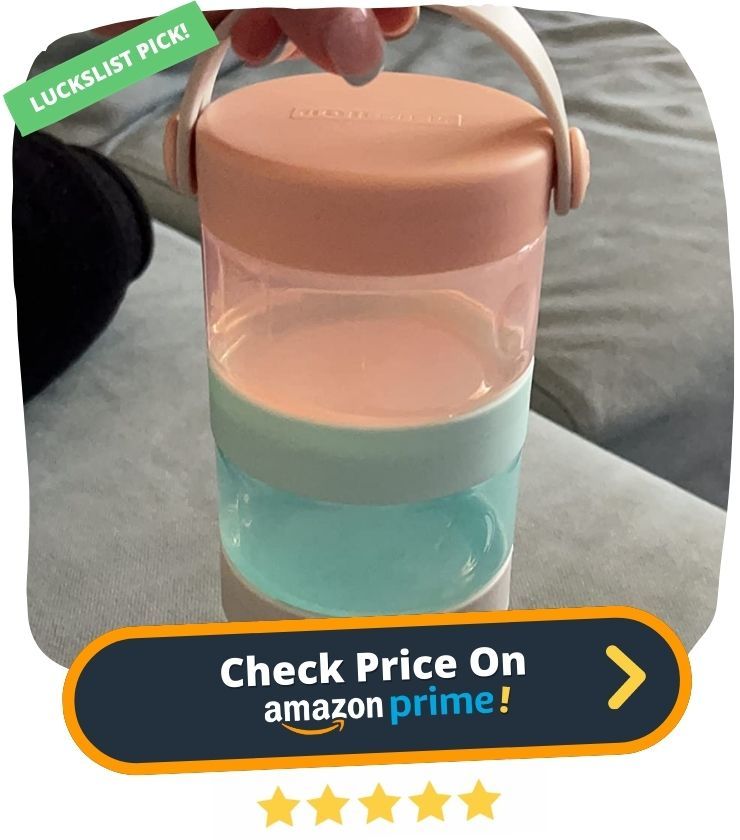 "My friend has this on her babies 1st birthday wishlist so I purchased it for her and they absolutely love it! It's small enough to fit easily on her diaper bag without taking up a ton of room but big enough to hold snacks!"
Amazon Review By Jordan M Newsome
2. Introducing Welly Bandages for Minor Cuts! These unique bandages are perfect for those times when you need a little extra protection. Made from flex fabric, they can move with you and seal on all four sides to keep out germs and dirt. Plus, the fun patterns and colors help you wear your bumps and cuts with pride. Each bandage is in a clear wrapper that keeps it sterile, and the durable, stackable tin packaging helps keep your medicine cabinet organized.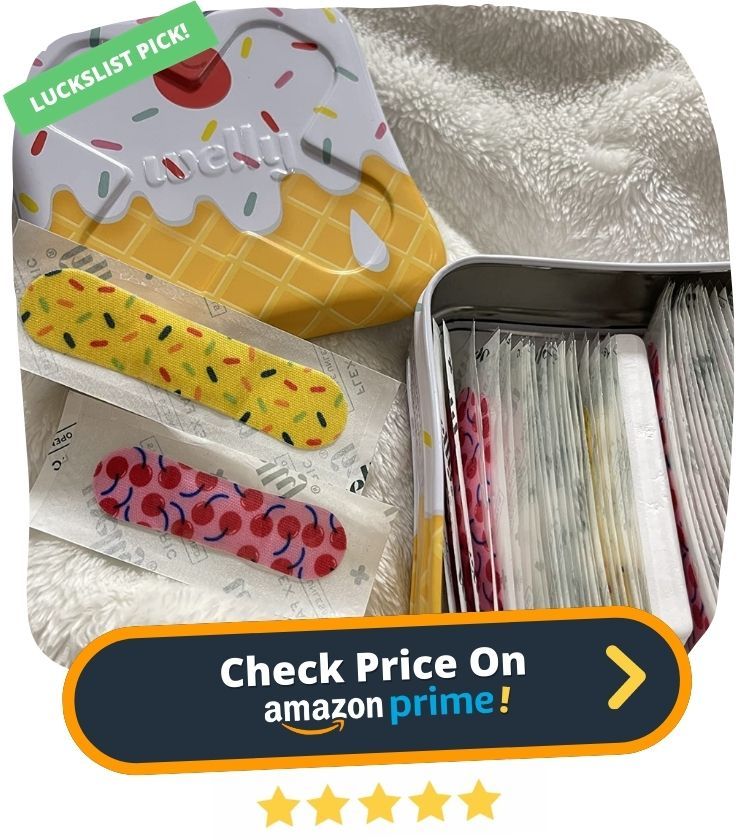 "My kids like to scratch at their mosquito bites Until they bleed and I have to put a Band-Aid over their cheek or forehead. These adhere really well and the kids are normally not able to take them off themselves which is great for the healing process."
Amazon Review By Colt and Krys
3. Looking for a toy that's fun, squishy, and super sticky? Look no further than Crayola Globbles! These fidget toys are perfect for kids and adults alike. They come in a 6-pack of vibrant colors, and they're great for sticking, stacking, squishing, slinging, and more. Plus, they easily wash clean with soap and water.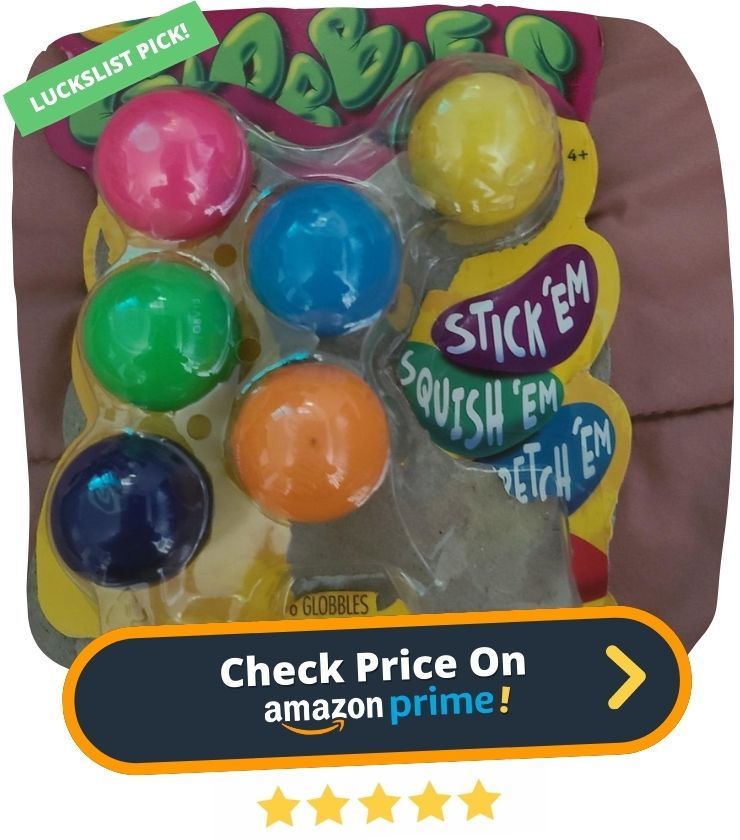 "My boys love these. We have tried so many squishy toys and they all fall apart within a few days. We bought these earlier in the year and they are still around and intact months later! Definitely a great find!"
Amazon Review By BookAddictedCoffeeSnob
4. Looking for a curl spray leave-in conditioner that's gentle enough for kids? Look no further than SoCozy's Curl Spray LeaveIn Conditioner! Our salon formula is designed to restore curls' natural balance, reduce breakage, and improve elasticity. Plus, it's free from all the nasty ingredients like parabens, sulfates, phthalates, formaldehyde, synthetic colors or dyes, propylene glycol, gluten, wheat, and nuts.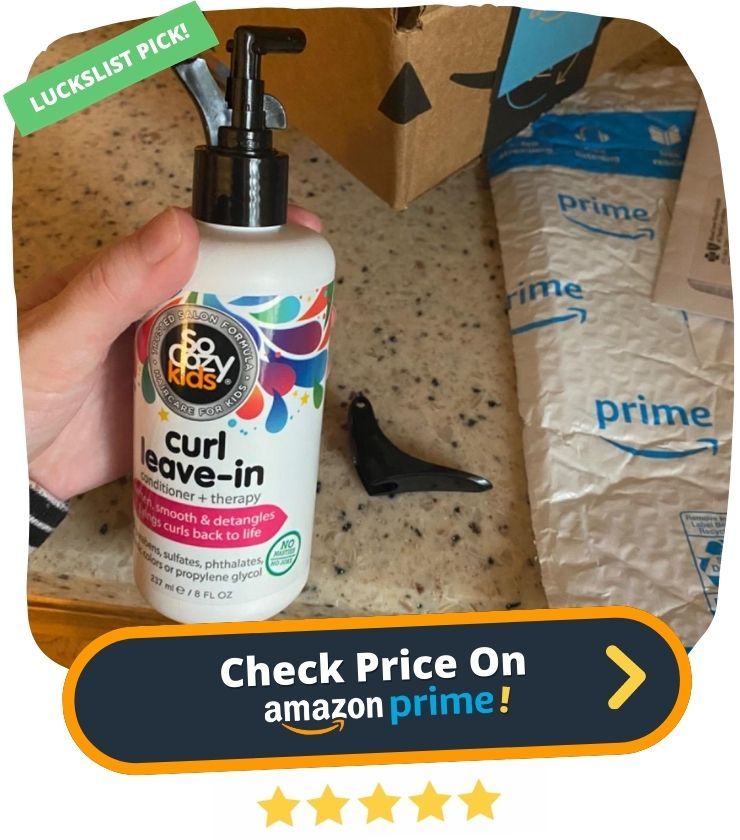 "My little guy has wavy/curly fine hair and lots of it. He's never had a haircut and up until using this spray, has always woken up with a wild rats nest I'd have to come through every day, painfully even. He hated combing but if I skipped a day he'd start developing dreadlocks by the evening. This stuff has changed his hair beautifully."
Amazon Review By Annie Gunn
5. Looking for a surefire way to get rid of pesky bug bites? Look no further than the Bug Bite Thing Suction Tool! This nifty little tool uses suction to remove insect venom, saliva, and other irritants left under the skin- so you can finally stop scratching that itch. Best of all, it works on all sorts of bugs, from mosquitoes and bees to wasps and biting flies. So whether you're dealing with a few lone bites or a full-on infestation, the Bug Bite Thing has you covered.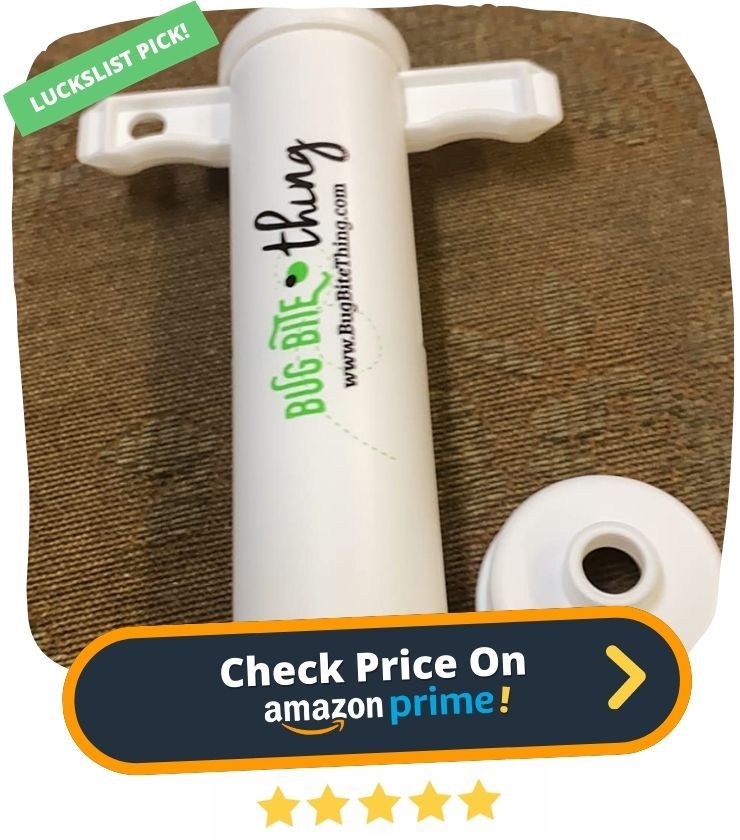 "I am a mosquito magnet living in the mosquito capital of the country…Florida. I'm often covered in bites all over my legs even though I wear OFF bug spray when I go outside to play tennis or run. At the moment I have more than 15 mosquito bites so I was able to give this tool a real test."
Amazon Review By J. Robbins
6. Looking for a fun and creative way to keep your kids entertained? Look no further than the SAVITA 3D Stickers for Kids & Toddlers! This value pack of 20 sheets, containing more than 500 stickers, is sure to provide hours of fun for your little ones. Featuring a variety of designs including letters, numbers, hearts, racing cars, butterflies, deep sea life, animals, fish and dinosaurs, there's something for everyone in this bumper pack of stickers.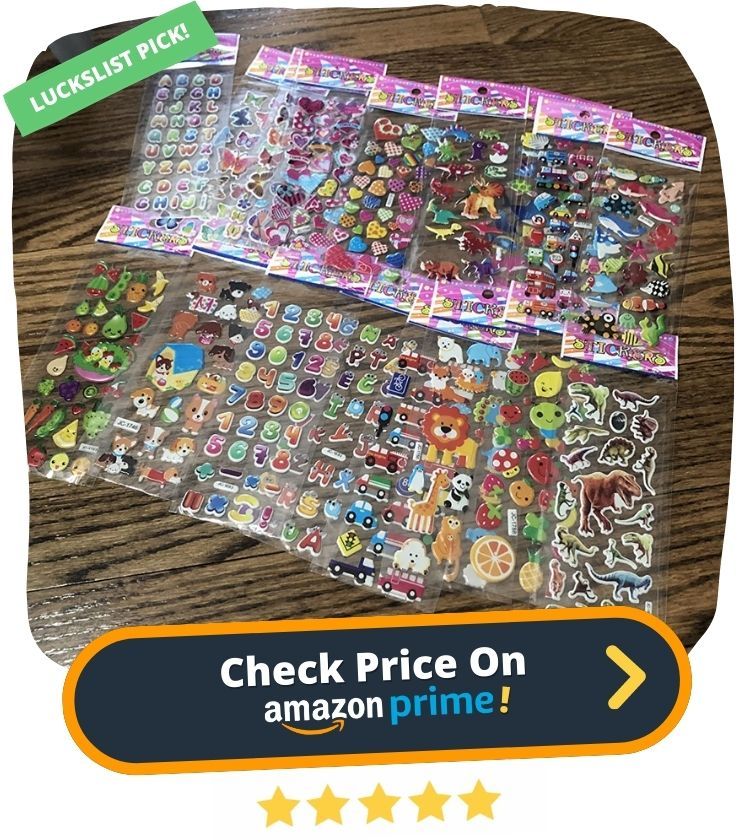 "I ordered this just for my granddaughter, a toddler, for fun. She put them all over her face and it was hilarious. The colors and puffiness is great."
Amazon Review By Ray Of Light
7. Looking for a musical toy that will keep your little one entertained for hours on end? Look no further than the Baby Einstein Take Along Tunes Musical Toy! This best-selling favorite has thousands of 5-star ratings and is sure to inspire a lifelong love of music in your child. With 10 different melodies to choose from, your baby can switch things up whenever they please. And thanks to the volume control, you can keep the music at a level that's comfortable for everyone.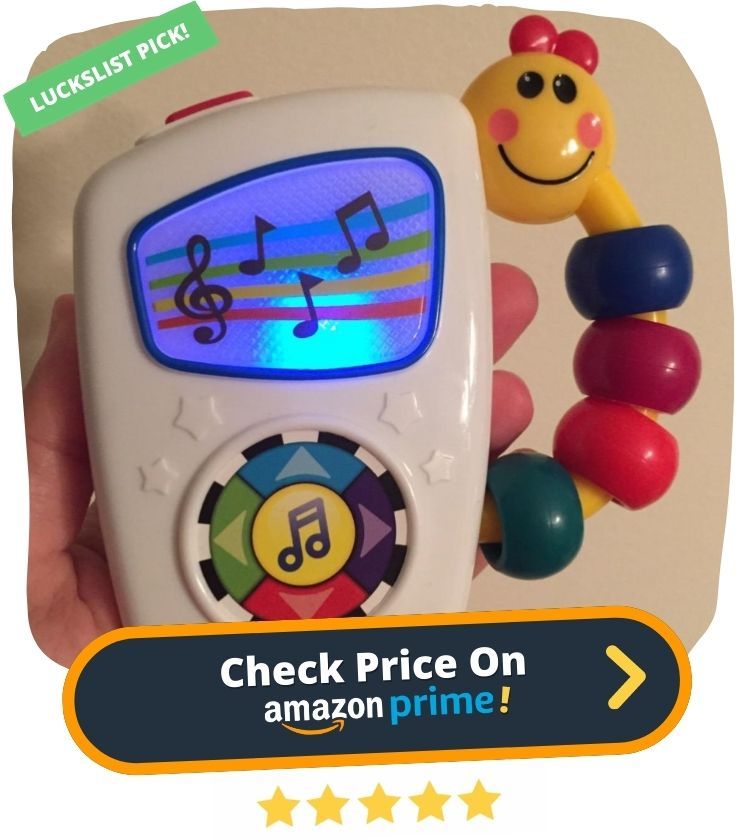 "My almost-not-newborn hates car rides. But this magical toy delays her screaming by 15 minutes, which often buys us enough time to get to our destination without a meltdown. Someone has to sit in the back seat with her to keep pressing the play button, but soon she'll have that figured out."
Amazon Review By KSong
8. Looking for a fun and functional way to store your child's bath toys? Look no further than the Original Tub Cubby Bath Toy Storage! This innovative storage solution comes with two hook options for easy hanging on rough or smooth surfaces, 14"x20" of storage space, and three small mesh bag cubbies - perfect for sorting and organizing bath toys. The heavy-duty suction cups and 3M adhesive hooks keep the Tub Cubby firmly in place, while the BPA-free non-toxic mesh material lets water drain so toys can dry completely.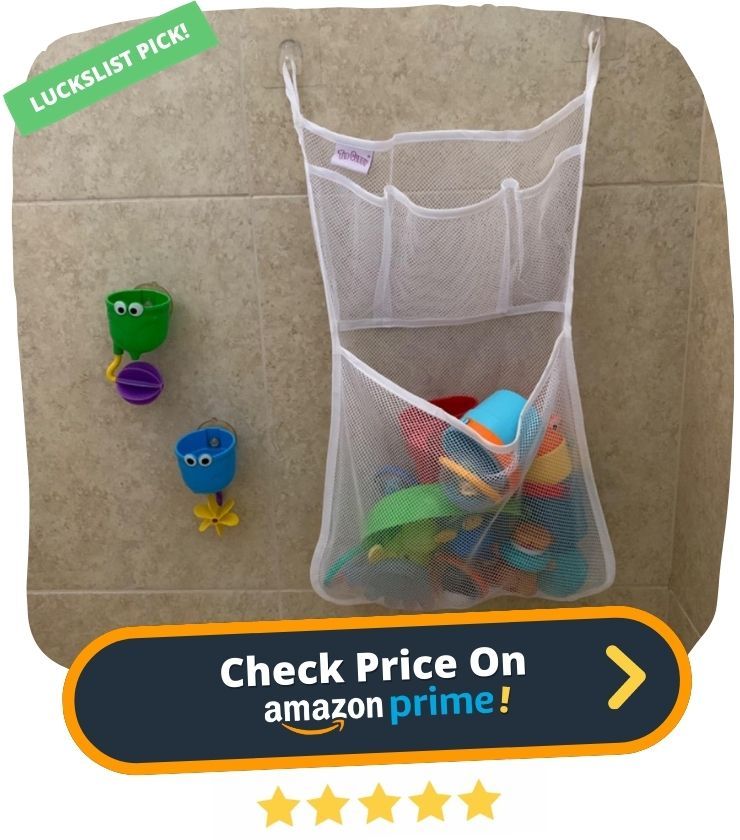 "We moved recently and traded a larger square kids' bathroom for a long galley bathroom, losing quite a bit of organizational floor space. After tripping over their basket of bath toys multiple times in one day, I ordered this caddy based on the positive reviews."
Amazon Review By Flyover Mama
9. Are you looking for a fun and engaging way to teach your child sight words? Look no further than the Sight Words Level 1 Bingo Game from foamies! This high-quality game is perfect for children ages 5 and up, and includes 36 playing cards, 264 playing chips, a caller's mat and cards, and a sturdy storage box. Plus, it's super easy to learn and play - just have your child match the sight words on their card with the words called out by the caller.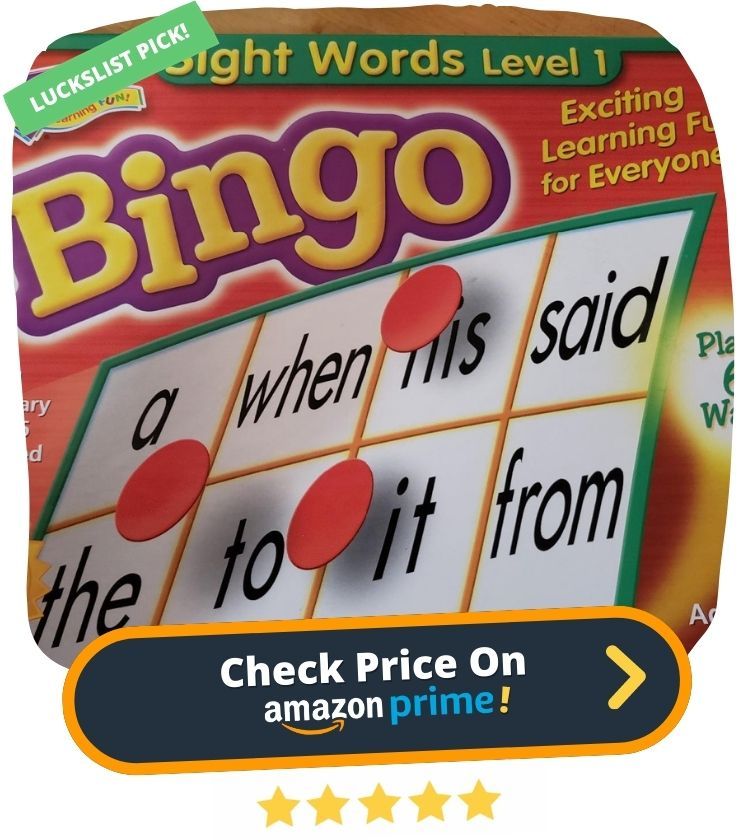 "So many cards. I see lots of possibilities for a teacher. I got this for toddler and it's just us three that plays. Totally worth it."
Amazon Review By abirsch
10. If you're looking for a fun and engaging way to encourage your child to practice their scissor skills, the Melissa & Doug Scissor Skills Activity Book is the perfect solution! With 20 pre-printed activity pages, this cutting book is packed with mazes, puzzles, animal art, sequencing activities, and more. Plus, it comes with its own pair of child safety scissors to help teach kids how to use scissors safely and properly.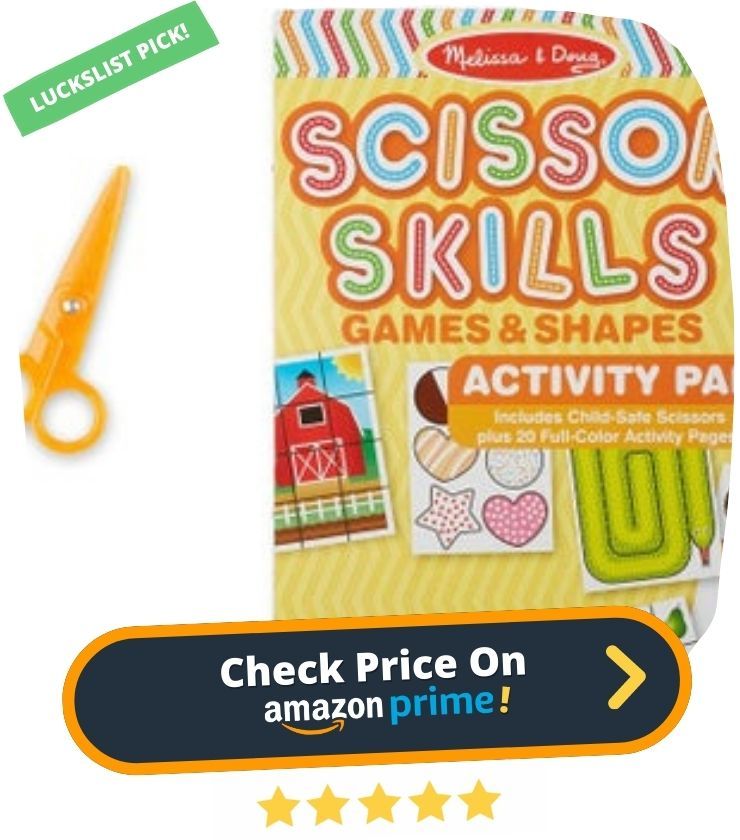 "Our toddler hasn't started using scissors in pre-school yet so I wanted to get him started at home. These were easy to hold in his little hands and the activities are great. he really enjoyed "making pizza!""
Amazon Review By Jillian
11. Looking for a tumbler that will keep your drinks safe and sound? Meet the Contigo Spill-Proof Tumbler with Straw. This nifty little cup comes with a leak-proof silicone seal and spill-proof valve, so you can rest assured that your drinks will stay put - no matter what. Plus, it's BPA-free and fits most car cup holders, making it the perfect on-the-go companion. And when you're done, simply pop the lid and body into the dishwasher for a quick and easy cleanup.
"My kids have managed to purposely make leak, break, open, or take apart every cup we have ever bought in the past, no matter what type of cup or brand, but these Contigo cups (and the Zak brand version of these) are the 1st and only cups we've managed to find that they can drink out of easily without me at some point having to mop up liquid they dumped on the floor."
Amazon Review By Jordan
12. Looking for a snack container that will keep your little one's snacks fresh and spill-proof? Look no further than the Munchkin Snack Catcher! This innovative snack container has soft flaps that are easy for little hands to open, but keep snacks inside until they're ready to eat. Plus, it fits most standard cup holders in cars and strollers, making it the perfect on-the-go snack solution. BPA free and top rack dishwasher safe, the Snack Catcher is a must-have for any parent on the go.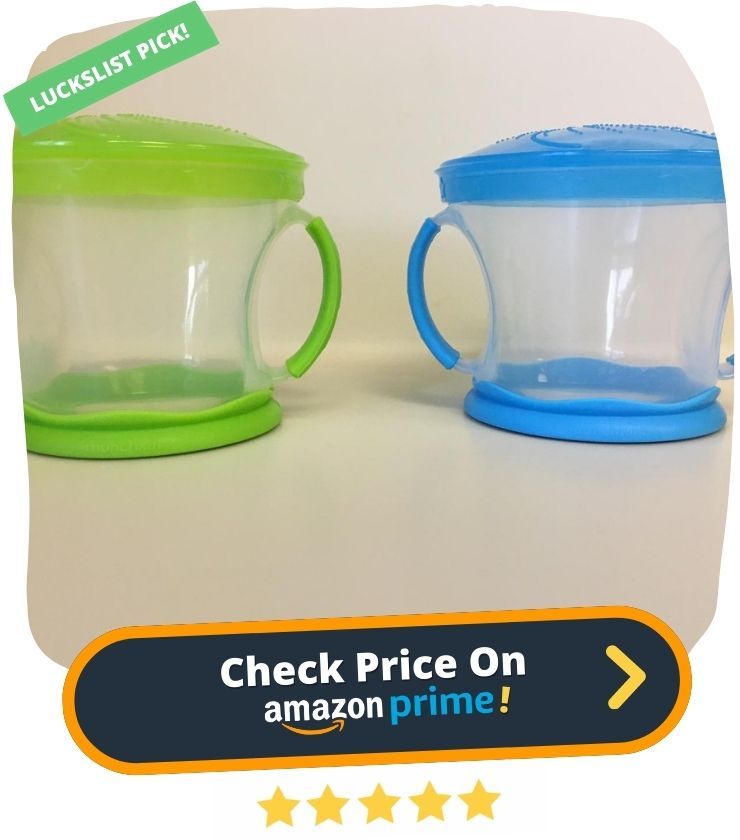 "I was a little nervous buying these. I've tried a similar product in the past, but the petals along the opening were so stiff that they would pinch little fingers. This product doesn't do that. It is soft and flexible, yet sturdy enough to keep things inside."
Amazon Review By SavedByGrace85
13. Stack Count Cups are the perfect baby toy for encouraging color recognition, counting, and number recognition. These 8 brightly colored cups stack together with unique holes in the bottom that are perfect for water play. Children love to fit toy cups together, stack them up, or turn them over and hide things underneath. Made without BPA, these developmental toys are sure to provide hours of fun for your little one.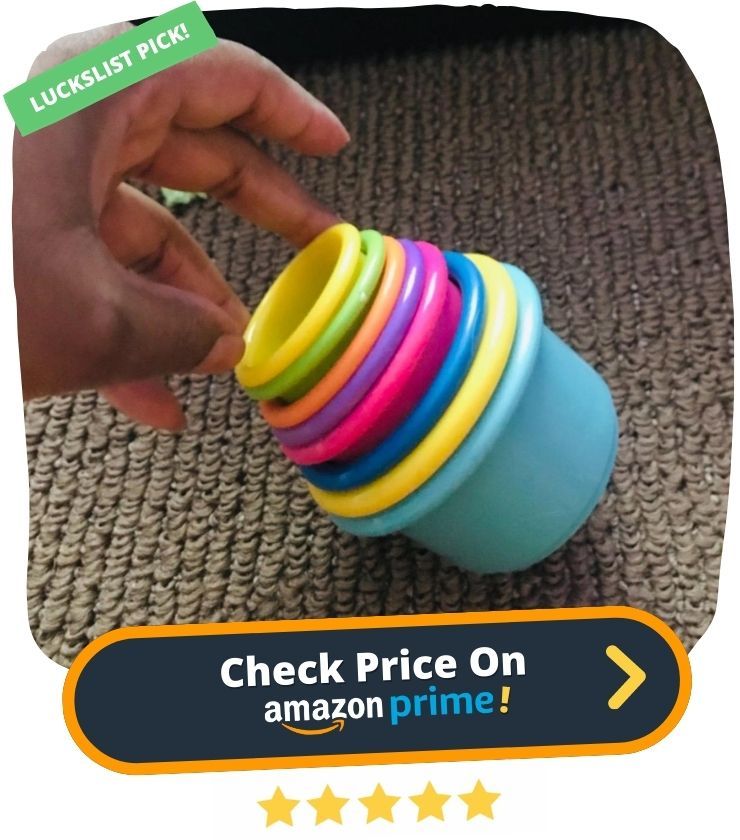 "This is the best $5 I may have ever spent! Our baby loves these cups. They're so simple but they can be played with in so many different ways. I think she will play with these for years!"
Amazon Review By Mary H Storie
14. We all know that the kitchen can be a dangerous place. But with the Tovla Jr. Knives for Kids 3-Piece Nylon Knife Set, your little ones can help out with cooking without you having to worry about them getting hurt. These knives have serrated edges that make them perfect for slicing up fruits and veggies, and the colorful handles make them easy for kids to grip. Plus, they're made from BPA-free nylon, so you know they're safe for your kiddos to use.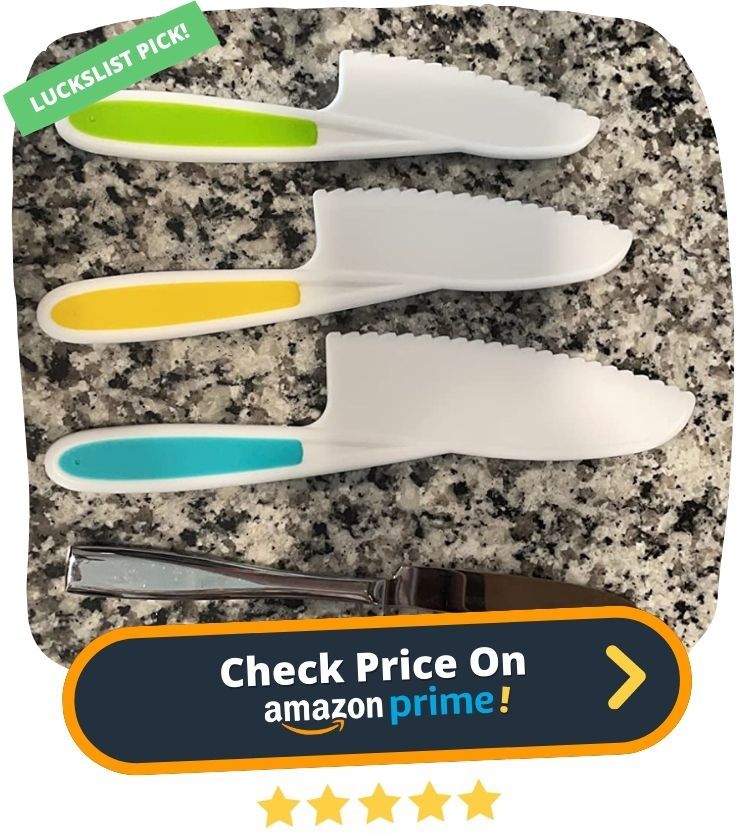 "My five and a half year old loved these! We just got them two days ago, and he's already used them to chop mushrooms, zucchini, potatoes, and cherry tomatoes."
Amazon Review By TPatter
15. Looking for a Baby Teething Toy that's easy to hold, never drops, and is mom-approved? Look no further than the Never Drop Silicone Baby Teething Toy! Made from super soft silicone, this teether is designed to feel like mom's breast, giving your little one the comfort they crave. The best part? The Never Drop Silicone Baby Teething Toy can be worn on baby's wrist, so you don't have to worry about it dropping on the floor and getting dirty. Plus, it's the perfect replacement for finger sucking and helps establish good oral habits.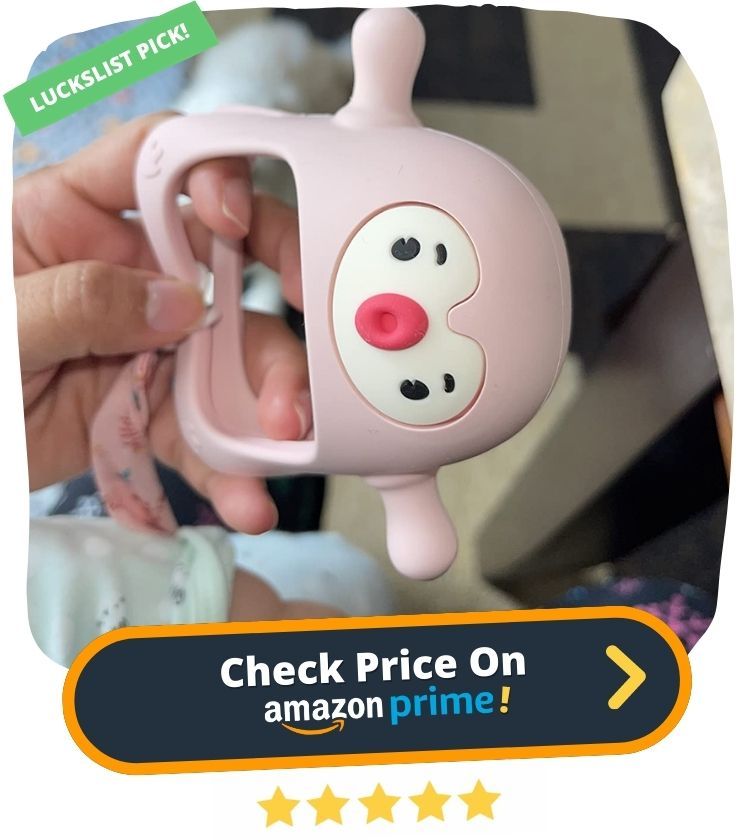 "I bought this item on a whim. My baby does not like pacifiers (I have tried SO many times) and was putting her hands in her mouth CONSTANTLY! I stumbled across this just surfing Amazon and man, best thing I have ever just come across!"
Amazon Review By Kristina O'Donnell
16. Looking for a fun and educational water toy for your kids? Look no further than the Splash Pad! This great product is perfect for learning and play, and is made from high quality PVC that is safe and durable. The large size is perfect for 4-5 children to play, and provides plenty of entertainment space. So let your kids have a blast while learning with the Splash Pad!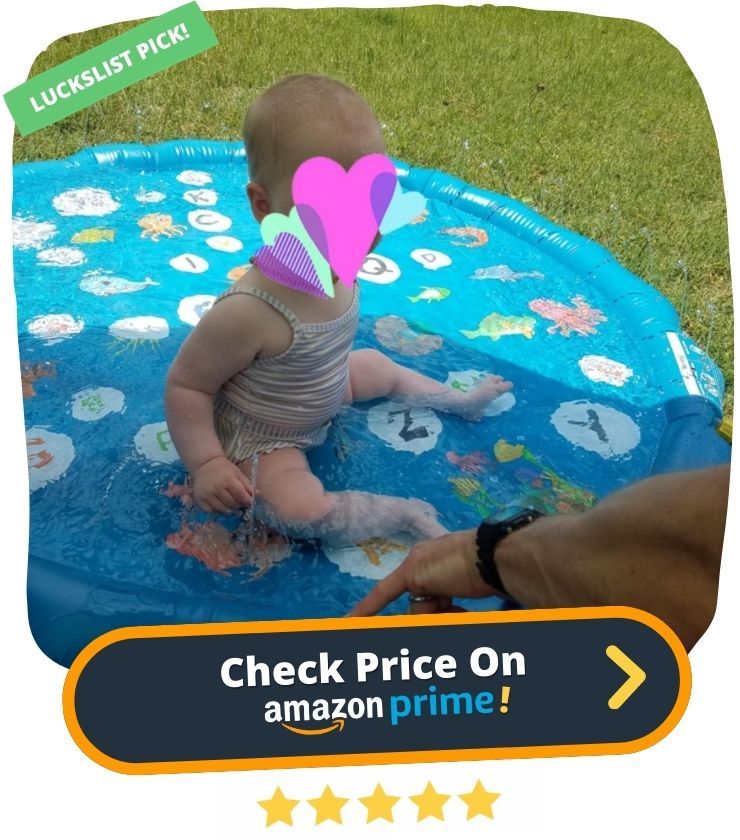 "We used this splash pad about 5-10 times last year and when pulling it out and trying it the first time this year one of the splash holes was huge. When we tried to drain and dry it the whole was too big to save. It did a great job, but isn't built to last over and over."
Amazon Review By Lindsay Kay Cox
17. With the Tribe Glare Sandwich Cutter and Sealer, you can make lunchtime fun for your kids! This easy-to-use cutter turns boring sandwiches into flying saucer shapes that are sure to please both girls and boys. Made from durable, food-grade materials, the cutter is also easy to clean. And because it's multifunctional, you can use it to create cookies, decorations, and more.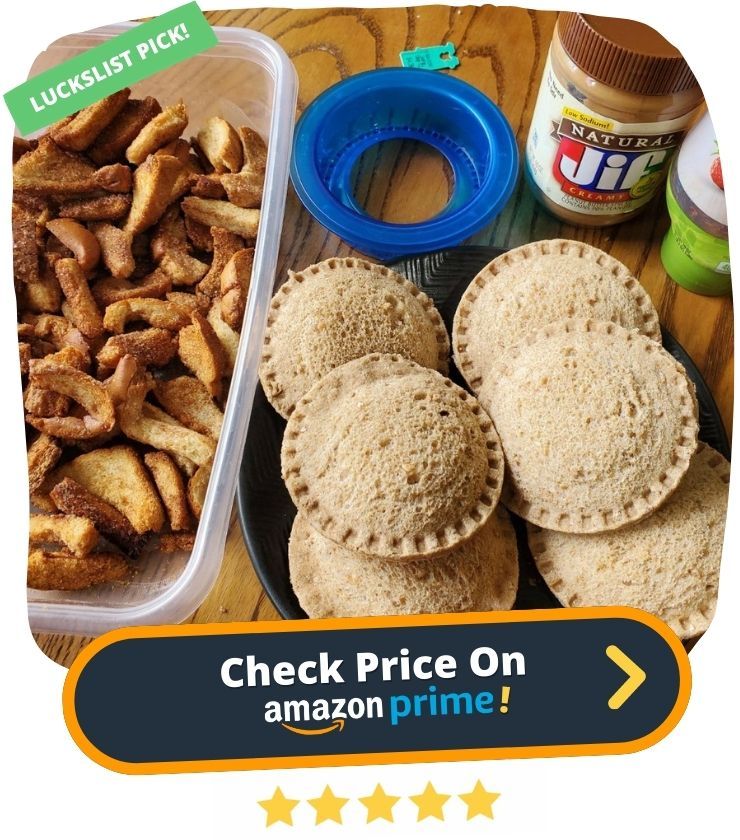 "It works great, my kids love them, and it's a lot cheaper than buying uncrustables from the store. It's also top shelf machine washable so all I do is stick it in my dishwasher when I'm done. It's so convenient to just make them up at the beginning of the week and freeze them for the kids' lunches for school."
Amazon Review By Joe Prothero
18. Looking for a fun and challenging puzzle game that the whole family can enjoy? Look no further than the Coogam Wooden Blocks Puzzle! Made of natural and healthy basswood, this puzzle is perfect for sparking any imagination. With 40 pieces in a variety of shapes and colors, you can create different designs each time you play. The simple design and bright colors are perfect for kids of all ages.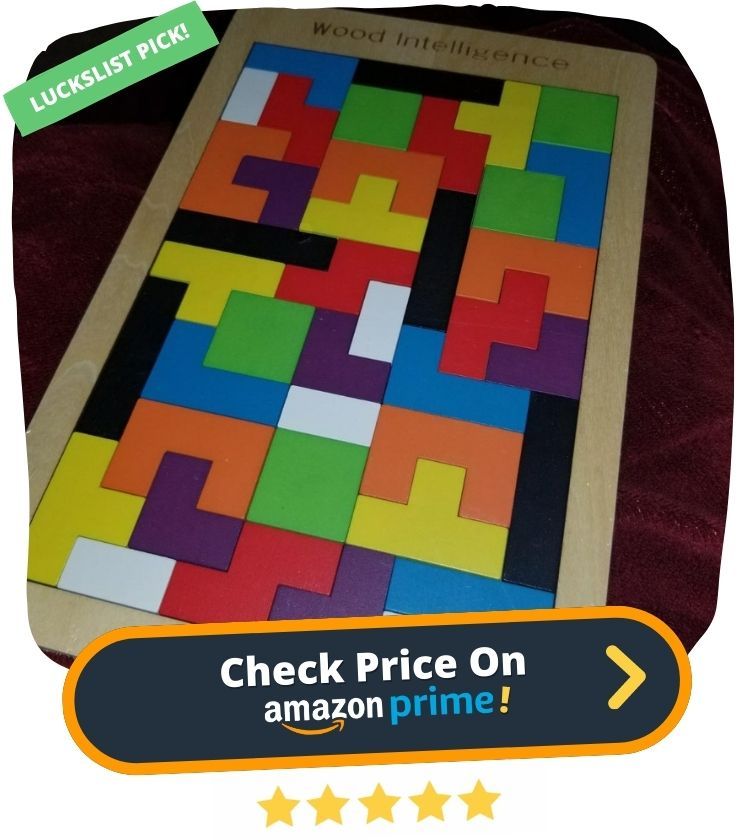 "The top critical review was unhappy about a gun shape on the packaging, so I wanted to say that they removed this in an update (and the umbrella, for some reason). My kids are thrilled with the puzzle."
Amazon Review By Nate
19. Introducing the 24 Large Disposable Toilet Seat Covers! These are perfect for those times when you want to take your child into a public restroom, but don't want them to have to touch the toilet seat. The covers are large enough to fit most standard size toilet seats, and they have a plastic liner that makes them both soft and absorbent. They're also great for travel - just store them in your diaper bag or purse and you're good to go!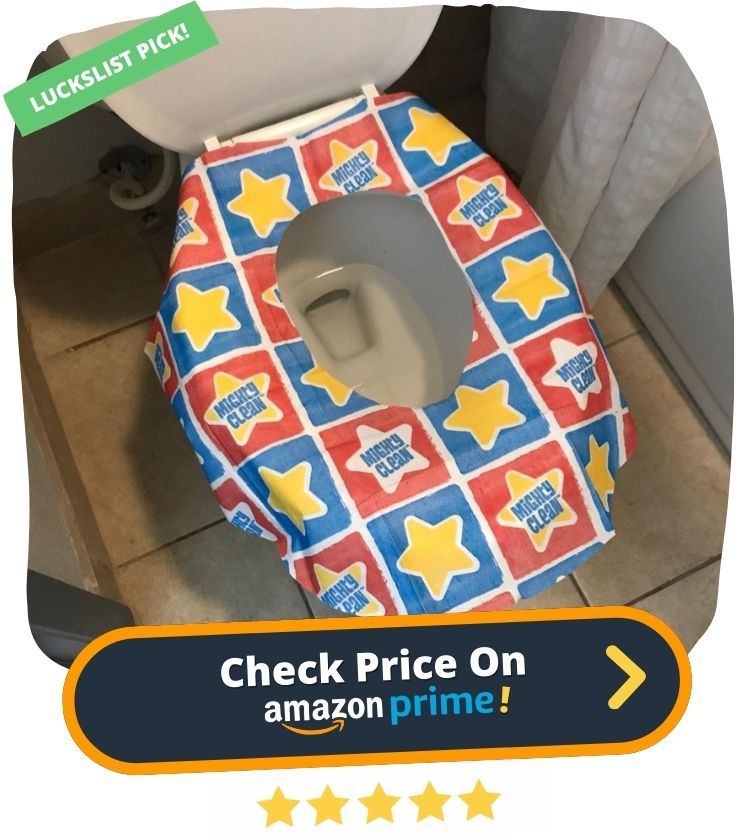 "These are my favorite! I make sure to keep them in stock. They're thick and long. Love how they cover all areas we worry about. My daughters legs don't touch the seat."
Amazon Review By Ruby Inanna
20. Looking for a beach bag that can carry everything you need without weighing you down? Look no further than the SupMLC Mesh Beach Bag! This extra large bag is perfect for carrying towels, clothes, swim accessories and more. And because it's made from mesh, it's super lightweight – perfect for carrying around all day. Plus, the mesh design makes it easy to rinse out sand and hang to dry.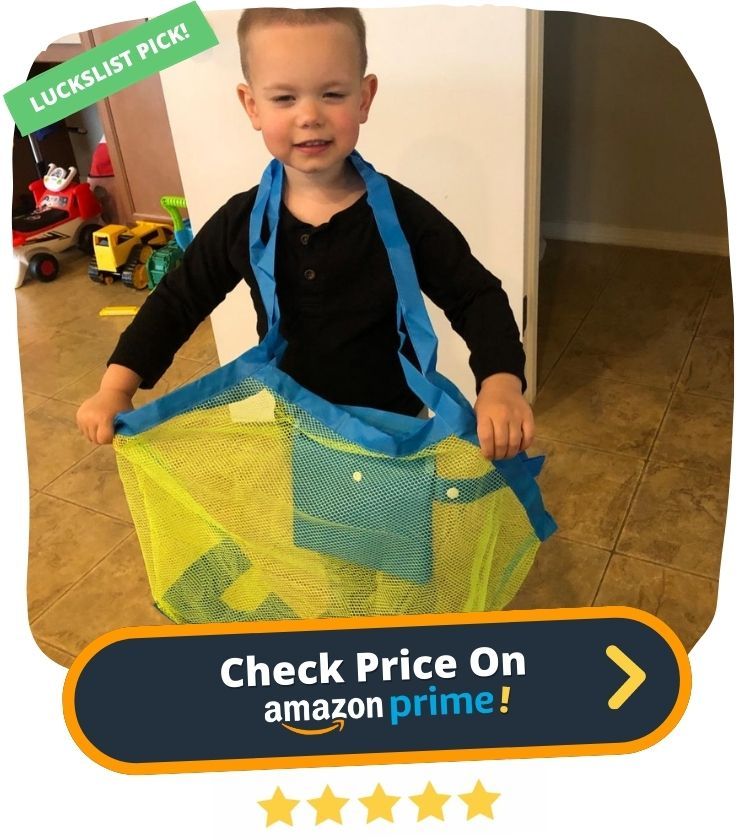 "I wanted 1 mesh bag to hold all the grandkids beach toys. The bag will be hung from a hook in the garage to get the toys out of the way."
Amazon Review By Joan P.
21. Does your little one love to explore everything in sight? If so, you need Jool Baby Strap Locks! These helpful locks attach easily to closets, cabinets, ovens, washer/dryers, and waste bins, preventing adventurous toddlers from accessing dangerous or off-limits areas. And they're super easy to install - simply clean and dry the surface you want to attach them to, peel off the adhesive cover, and apply. They'll adjust from 3" to 7" to fit almost any size appliance or piece of furniture, and they come with a Manufacturers 10 year warranty.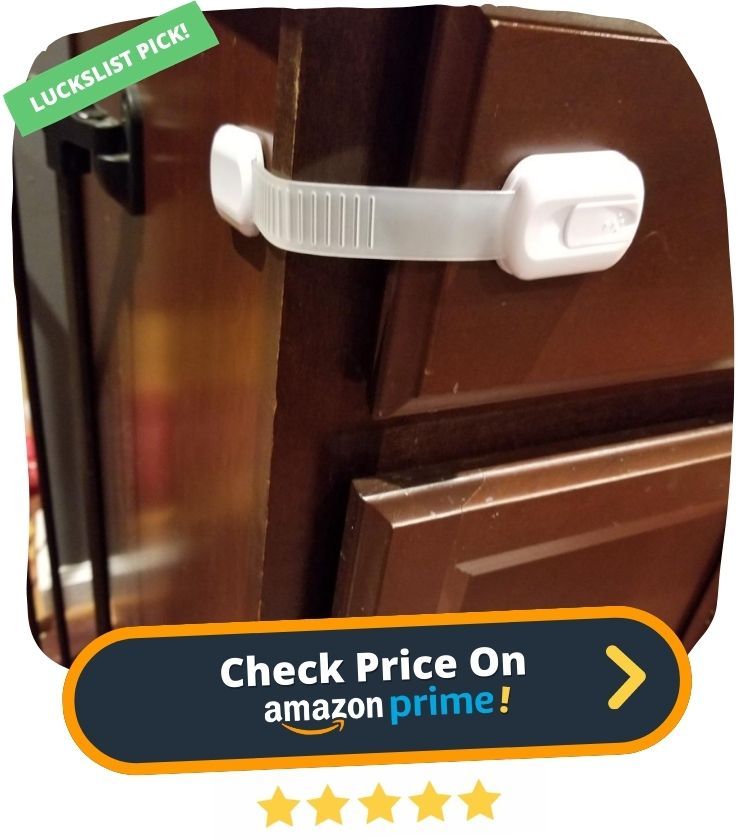 "We have these on our fridge & closet doors! My son got a habit to open the fridge and start throwing all the eggs on the floor & we got these & such a relief."
Amazon Review By Alexandra Gonzalez
22. Looking for a quick and easy way to babyproof your home? Look no further than these corner protectors! Our 3rd-party tested corner guards are designed to safeguard your home, and thanks to their modern look, they won't clash with your décor. Plus, they're easy to install – simply peel and stick! For larger tables, we recommend using them on both the top and bottom sides for full protection. And because we know that safety is a top priority for parents, our corner guards are free from phthalates, BPA, chemicals, heavy metals, and fire retardants.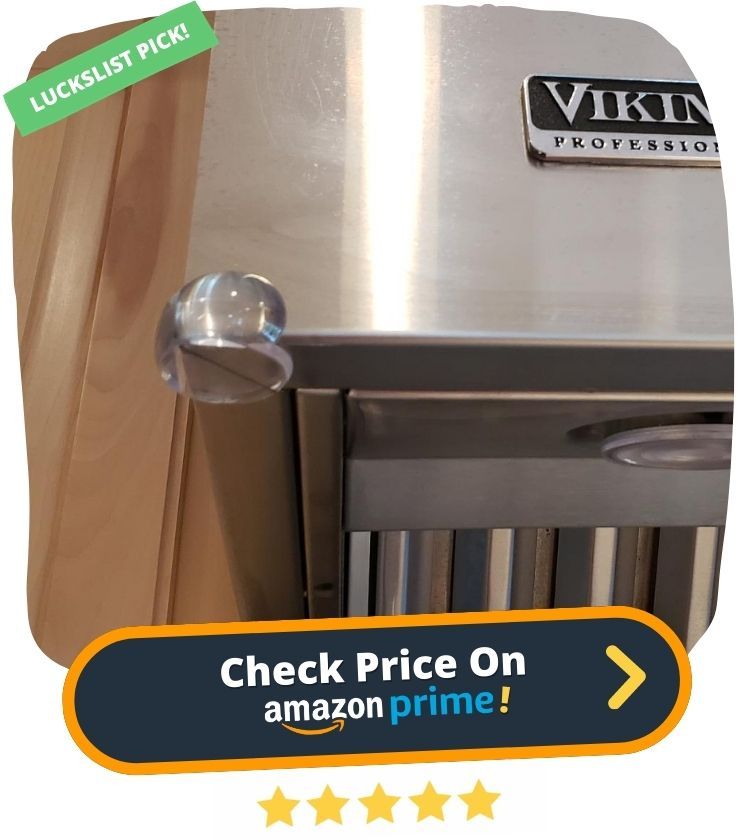 "First, just to reiterate: these are not soft protectors and don't offer much in the way of padding. What they do is cover the corner with a smooth, rounded surface. This means any impact is still capable of hurting from the blunt force, but should be incapable of piercing or scraping skin, which after 3 ER visits for my daughter, is the much bigger concern for me."
Amazon Review By NBSteve
23. If you're like most parents, you want to do everything you can to keep your baby happy and healthy. So when you see cradle cap, it's natural to want to get rid of it as quickly as possible. The Safety 1st Cradle Cap Brush and Comb can help! This 2-in-1 design is perfect for thorough cradle cap care. The brush slides easily onto an adult's hand, helping to keep it steady, while the soft rubber bristles help loosen flakes. The fine-toothed comb gently loosens tough flakes and removes them.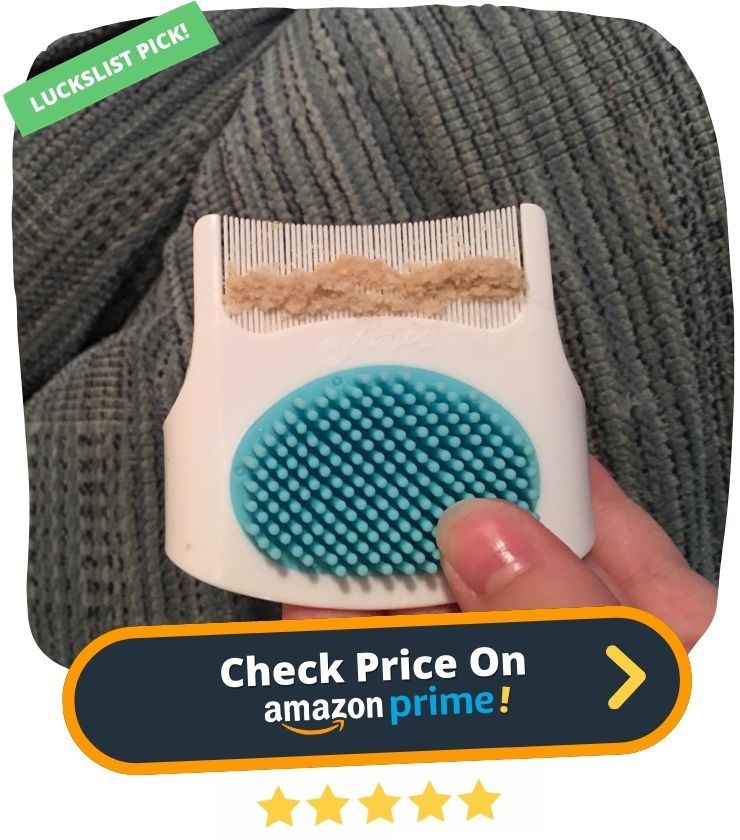 "My 11 yr old daughter suddenly started getting what looks like cradle cap. I tried other products to remove the scales, that didn't work. We were both frustrated. I decided to try this brush after reading reviews, and glad I did. It worked very well."
Amazon Review By Wendi
24. Do your kids love getting rewarded for a job well done? These 102 PCS Punch Cards Incentive Reward for Classroom will help make learning fun and engaging! Made of thick cardboard, these sturdy cards are designed with name and reward fields, plus punch dots guide to ensure precise punching. They are perfect for group education, chore boards, incentive programs, school attendance tracking, and homework progress.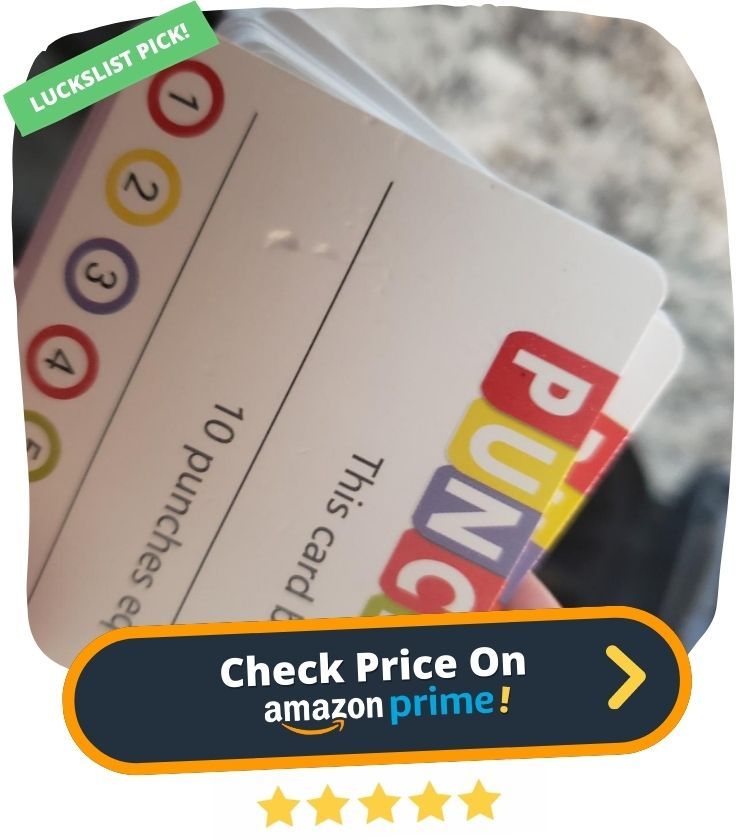 "I heard about these in a Buzzfeed article, and I love them! You get a lot quantity-wise, so good value for the money, and the quality of the cards are great. I use these with my 6 year old son to help set goals and use positive reinforcement to help with behavior, listening, attitude, and responsibility around the house."
Amazon Review By Sarah
25. If you're looking for a fun and exciting way to potty train your toddler, look no further than our Potty Training Chart for Toddler. This complete set comes with everything you need to make potty training a success, including 4 weeks of charts, instructions, crowns, and even a certificate of completion. Plus, your child will love working hard to earn rewards and wearing the crown when using the toilet.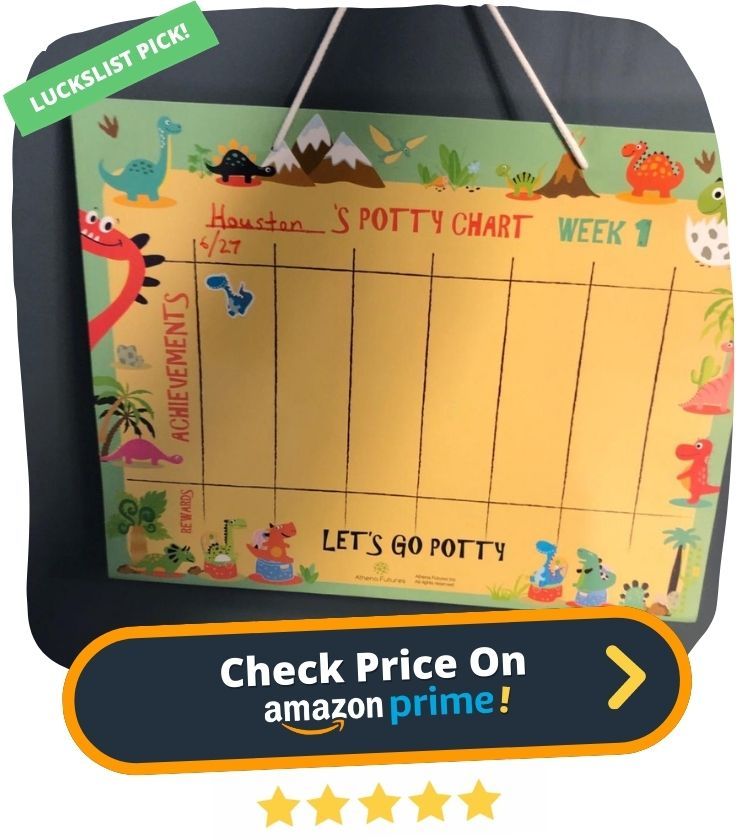 "More Exciting method than most. Kids love to be rewarded she gets so happy to get a new sticker."
Amazon Review By Brandy Jones
26. Looking for a way to make your pimples disappear overnight? Look no further than Avarelle Pimple Patches! These hydrocolloid patches work like magic to shrink your pimple and speed up the healing process. Allure experts have tested and approved Avarelle Pimple Patches, so you can rest assured that they are of the highest quality. They are also vegan and cruelty-free, and come in a variety of skin tones so everyone can use them.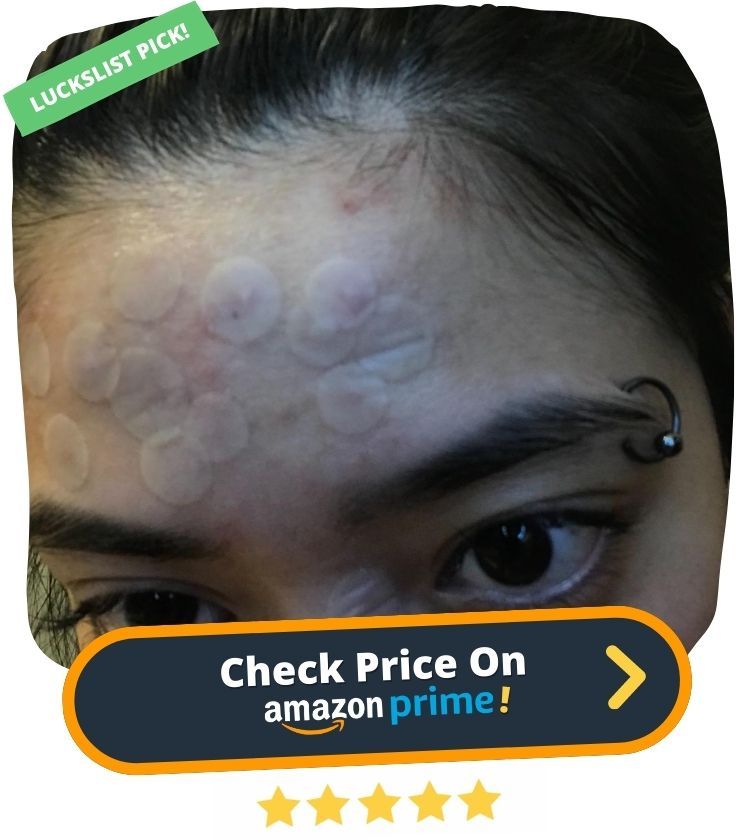 "Those were pimples too deep to get rid of with my anjou acne & blackhead remover kit (which works best for blackheads, not pimples). Even though the pimples were large (half an inch wide on the big one), I put the small size patch on, and it still worked excellently. They did not fall off as I slept."
Amazon Review By Amazon Customer