For those who are following a ketogenic diet, snacking is difficult in their case. There are no chips, no cookies, and no pretzels, but don't worry we have here a list of keto-friendly low-carb snacks for everybody. Because low-carb snacks don't mean low flavor! Nah!
1. Crab Stuffed Mushrooms With Cream Cheese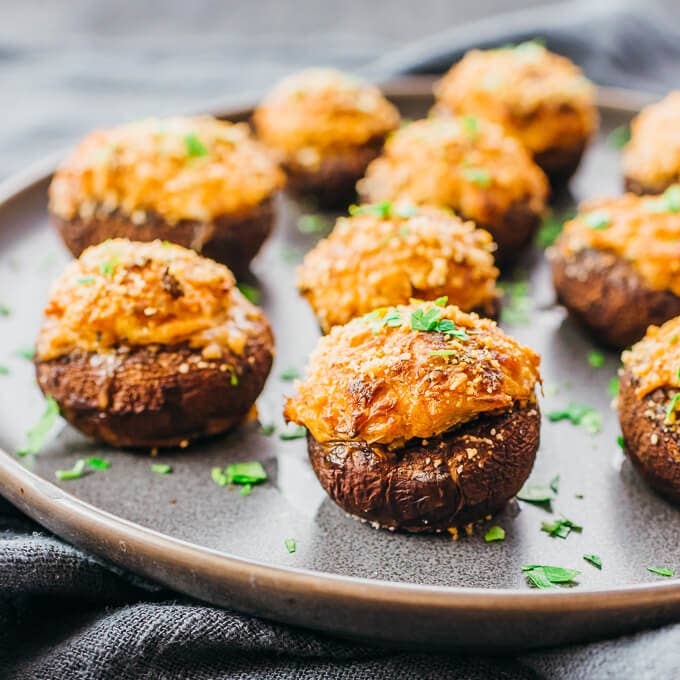 Low carb, keto, and gluten-free. Easy to make and party favorite.
2. Cheesy Cauliflower Tots
Low carb and keto cauliflower tater tots with sugar-free ketchup. A perfect healthy comfort food.
3.Cajun Oven-Baked Pickles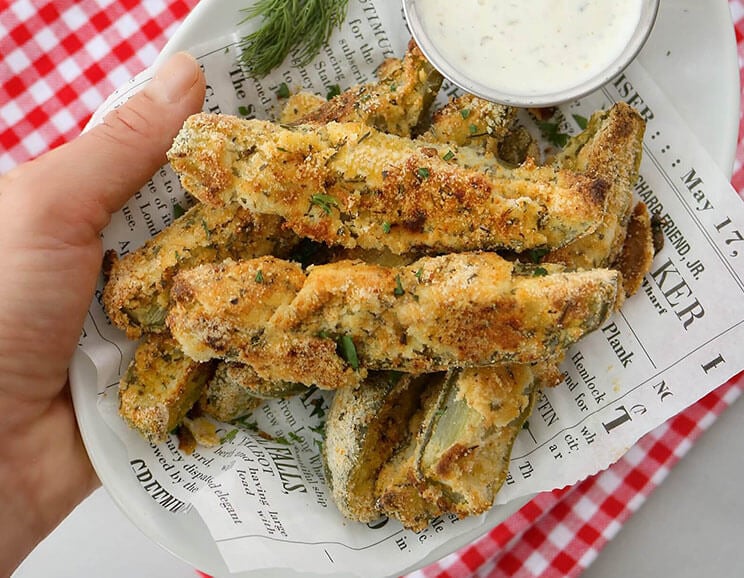 A southern-style snack with a Paleo twist!
4.Healthy Peanut Butter Balls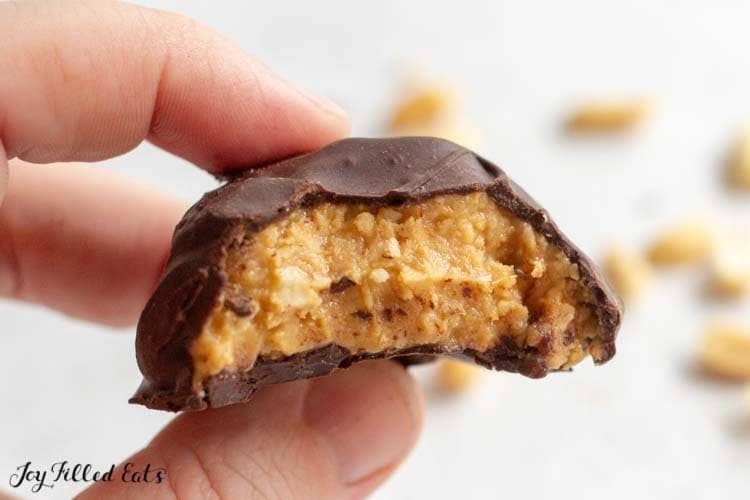 Perfect for your chocolate peanut butter craving!
5. Mini Cheeseburger Meatloaves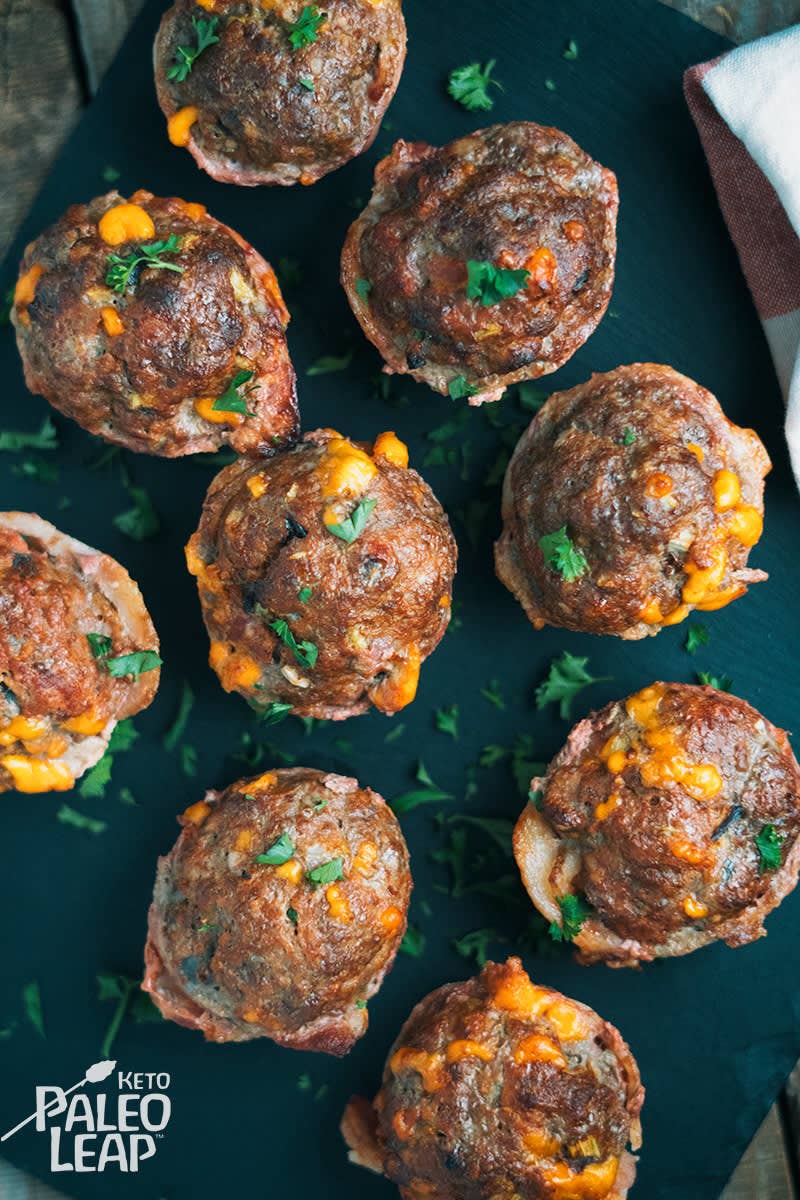 The process of cooking is so simple. You will enjoy it!
6.Roasted Cauliflower Hummus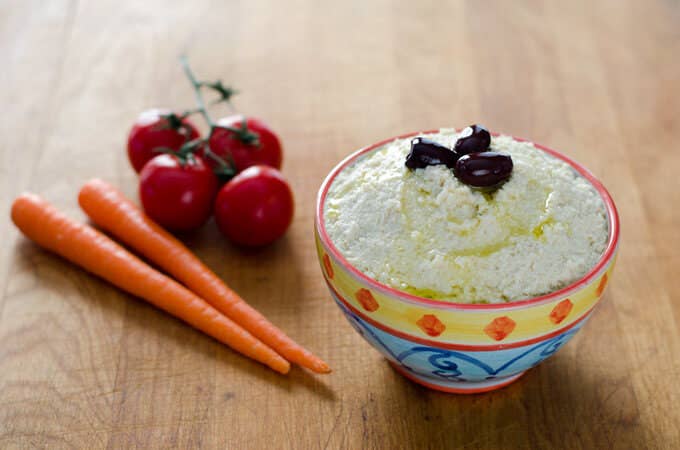 Palatable cauliflower hummus recipe paleo, low carb, keto, vegan, and Whole30-friendly.
7. Cauliflower Popcorn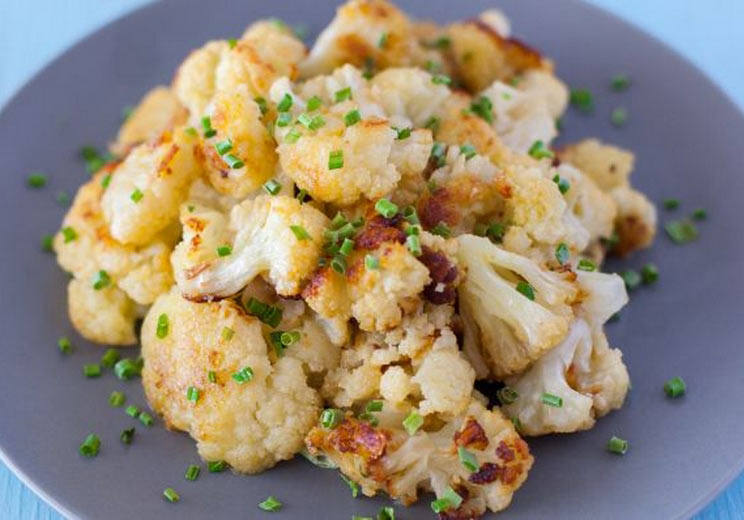 You will surely enjoy this snack while on a keto-diet.
8.Parmesan Cheese Crisps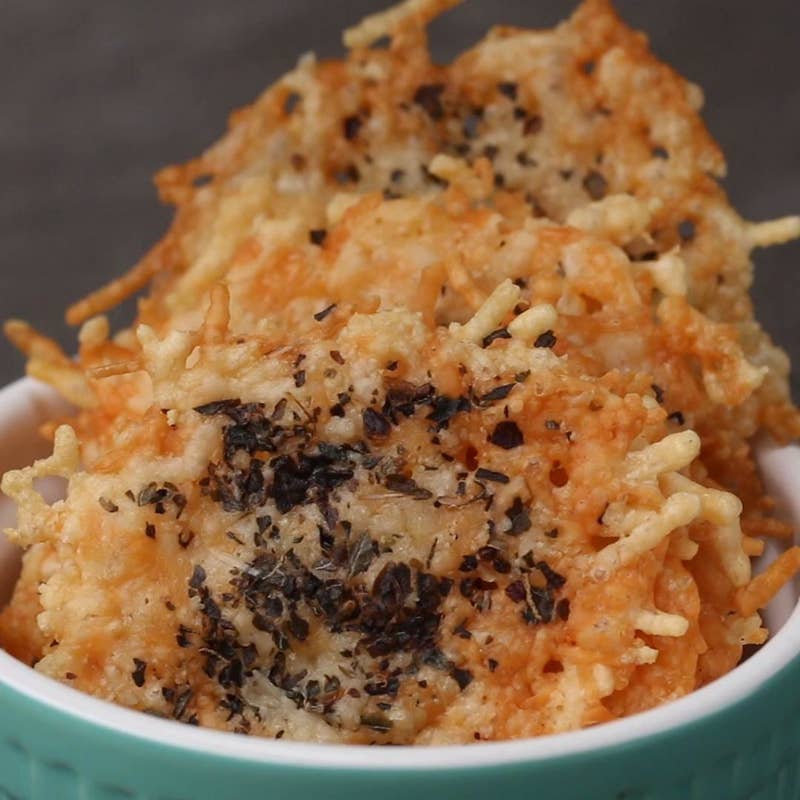 Perfect for cheese lovers! You will surely give 5 stars for this.
9.Peanut Butter Balls
Gives you energy because this ketogenic snack has protein!
10.Three-Ingredient Cheesecake Keto Fat Bombs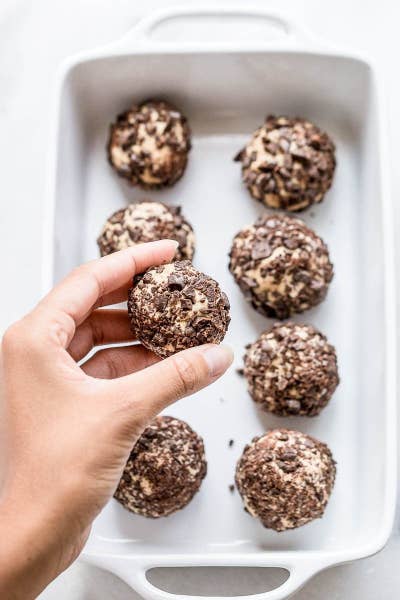 Just by looking at it, you'll definitely love the taste!
11.Pumpkin Butter Slice
A delicious and healthy treat with hidden nutrition!
12.Low-Carb Pepperoni Pizza Bites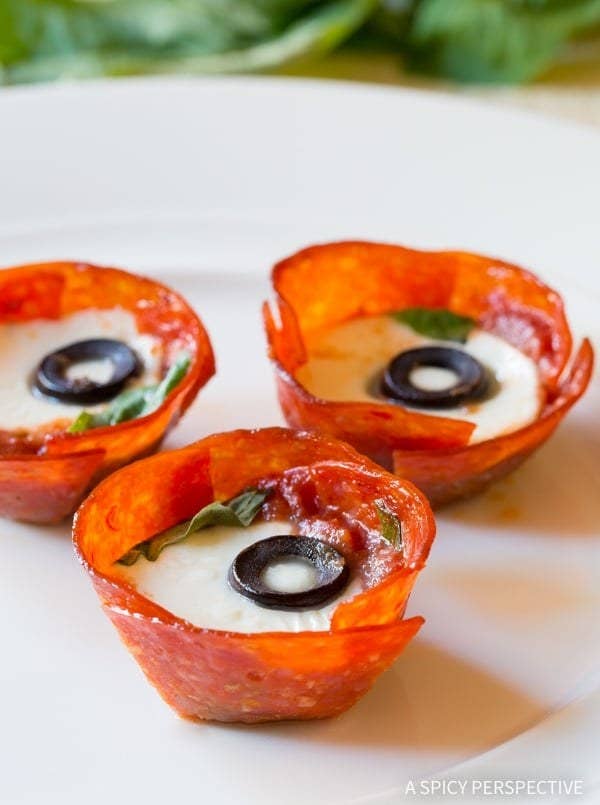 Will satisfy your craving for pizza.
13.Rosemary Crackers
Easy, cheap, and are only made with good stuff!
14.Keto Crackers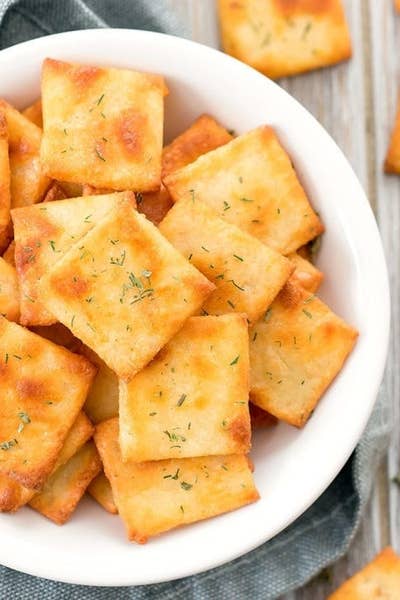 Low carb keto gluten-free cheesy crackers. A great snack!
15. Raw Broccoli Balls
An easy and healthy recipe to make! Bite-size balls that you'll surely want to have more.
16.Bacon Roasted Brussels Sprouts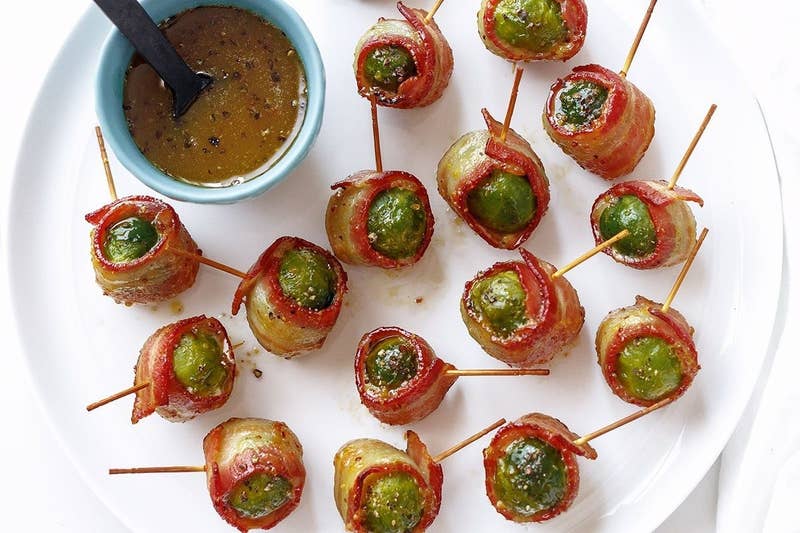 My favorite and definitely your's too. You should try this snack!
17. Bacon-Wrapped Avocado Fries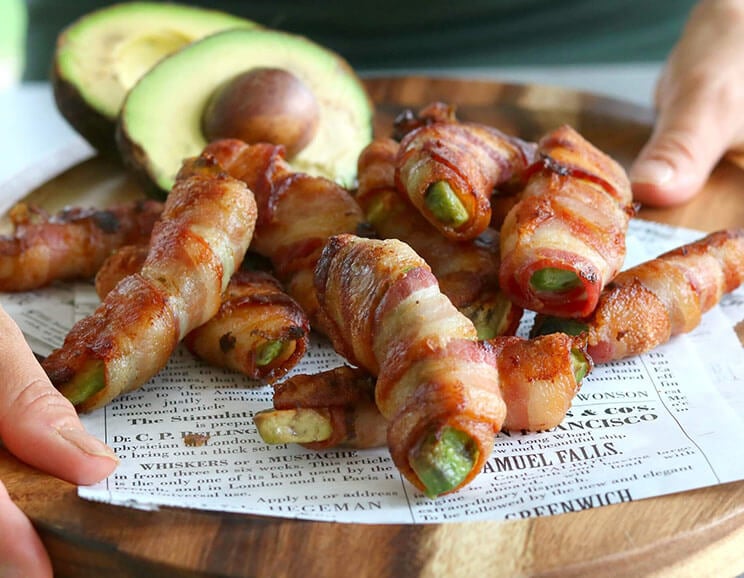 Perfect savory snack.
18.Chili-Lime Pineapple Cucumber Sticks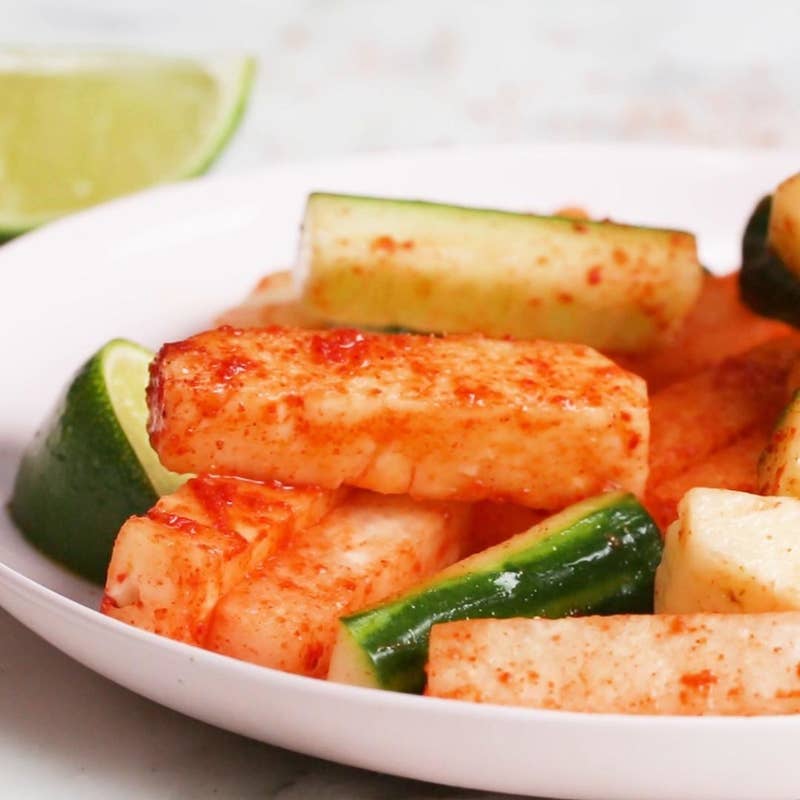 So juicy and tempting!
19.Bacon-Wrapped Onion Rings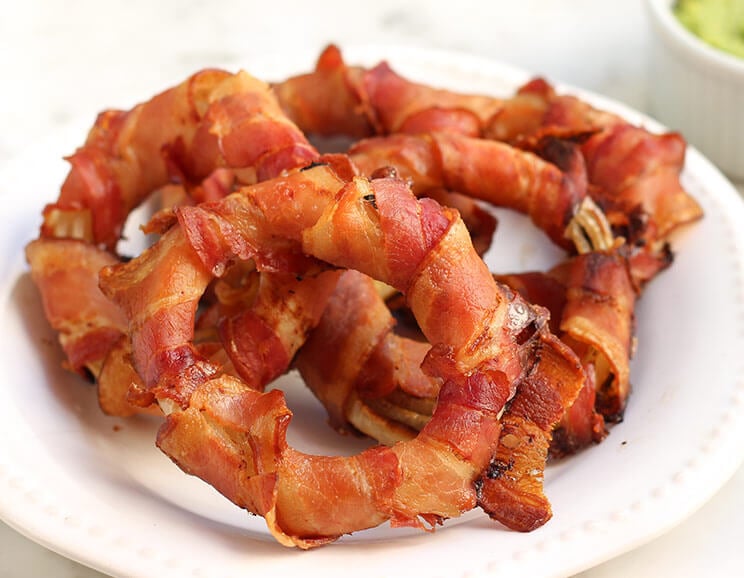 Crispy bacon on the outside and tender onion rings on the inside.
20.Keto Everything Bagels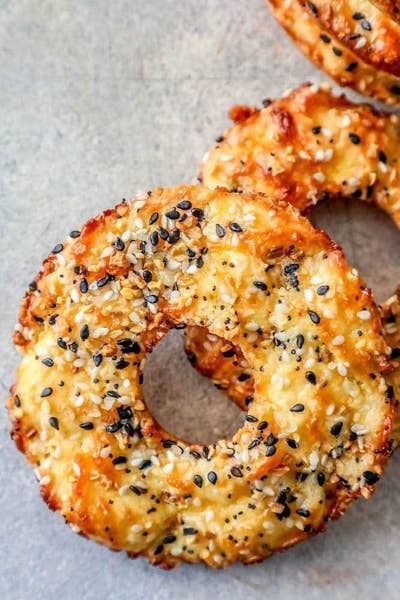 An excellent easy choice that will fill you up!
21.Crab-Stuffed Mushrooms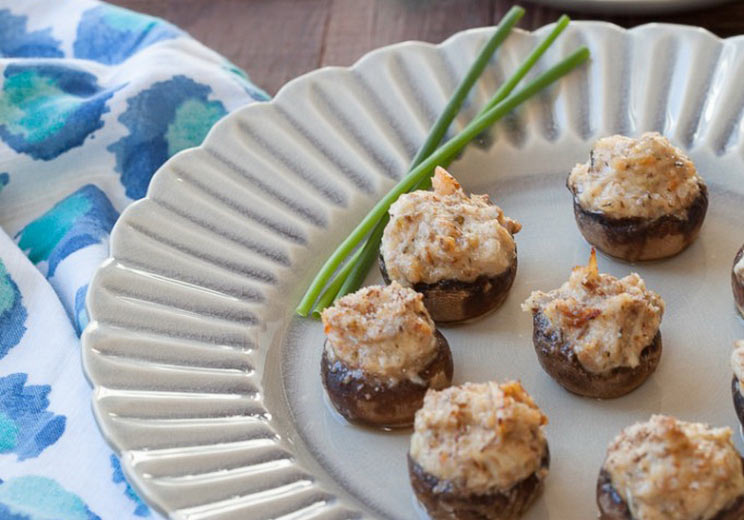 They give off an air of sophistication, but they're really simple to make.
22.Sausage, Egg, and Cheese Bites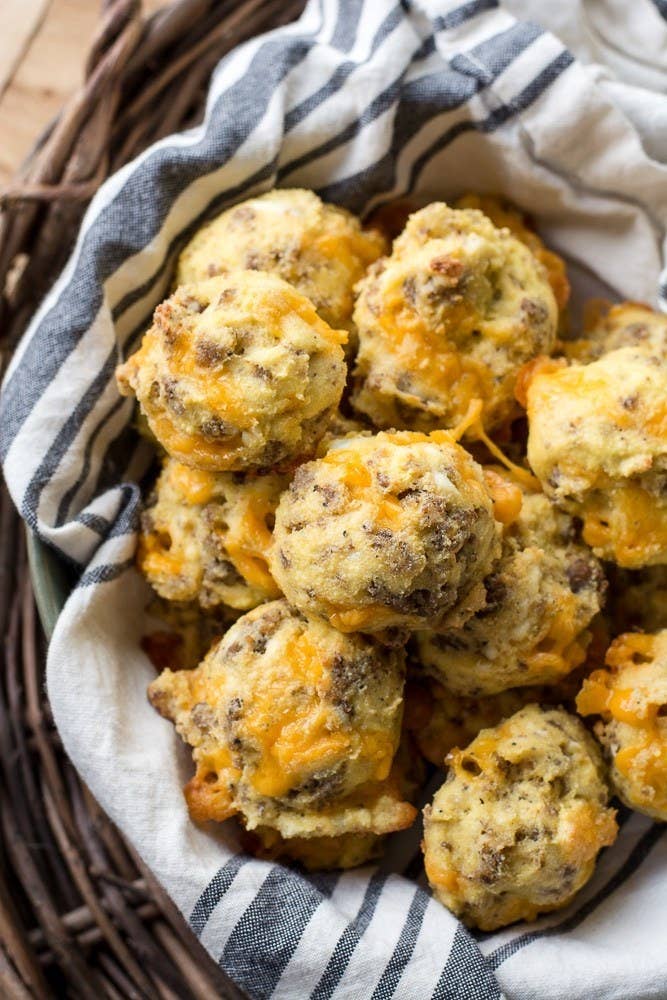 These cheese bites gonna be your another favorite too. Really delicious and yummy.
23. Garlic-Roasted Kale Chips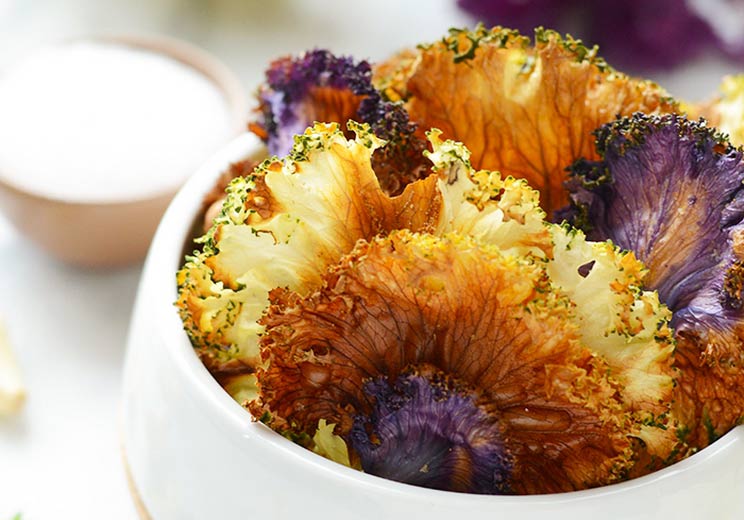 Recognize the gorgeousness of these purple and white kale chips.
24.Chocolate Chip Cookie Dough Fat Bombs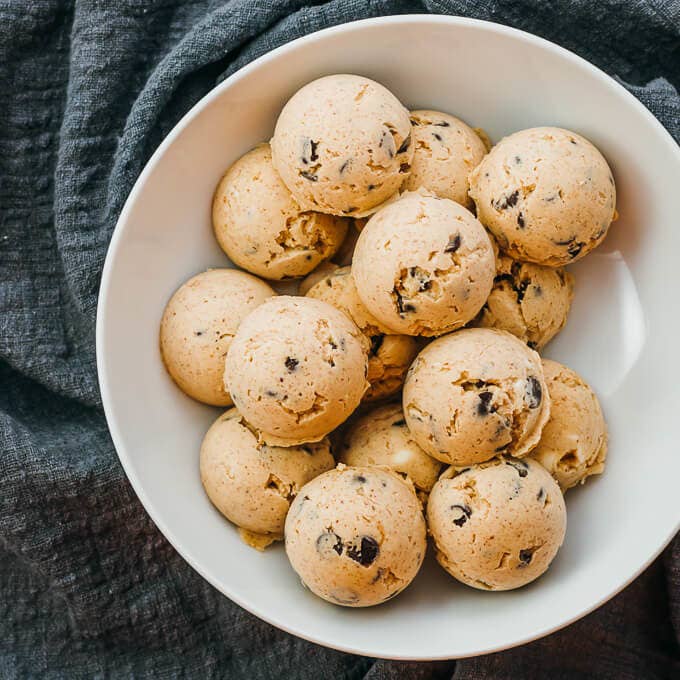 Bite-sized treats that are tasty and ready snacks for anyone on a keto diet.
25. Spicy Meatballs with Grated Zucchini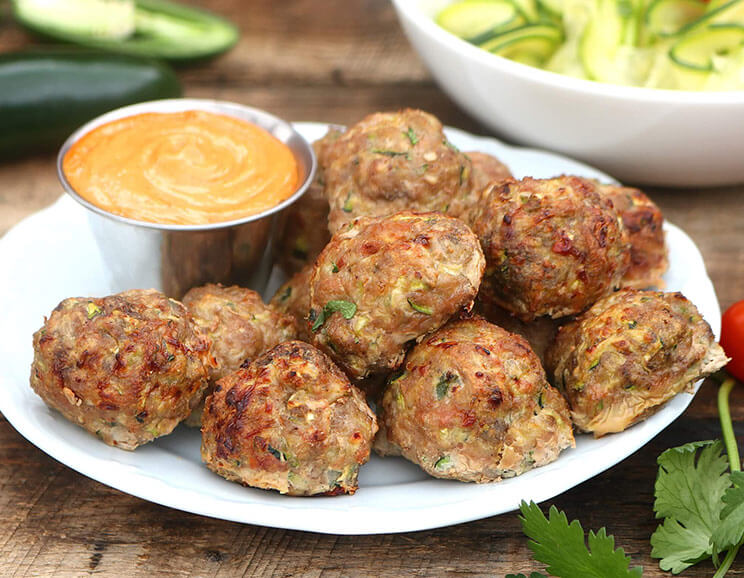 The chicken meatballs stay moist and delicious. So irresistible.
26.Sugar-Free Keto Candied Pecans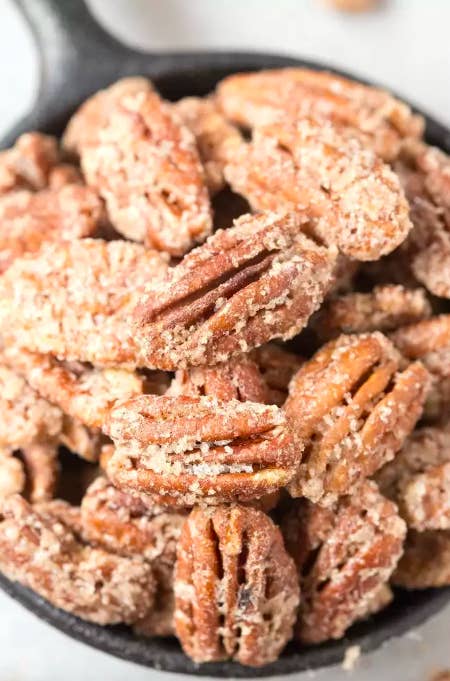 Crispy, crunchy, seriously addictive, and healthy!
27.Low Carb Pizza Crackers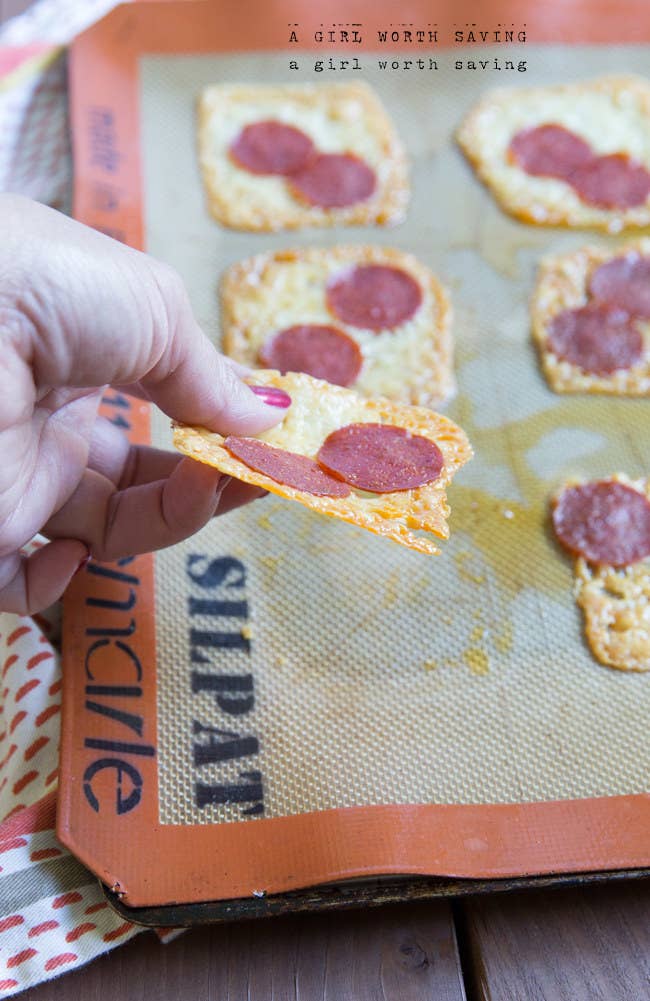 This is so cute! You can't resist the cuteness and so tempting for keto-diet! You can satisfy cravings for pizza with these low-carb crackers.