The colorful Buddha bowls typically comprise of protein, healthy grains, and vegetables are among the latest food trends this 2019. Buddha bowls are otherwise known as macro bowls or hippie bowls.
1. Butternut Squash and Kale Bowl With Creamy Cashew Apple Cider Dressing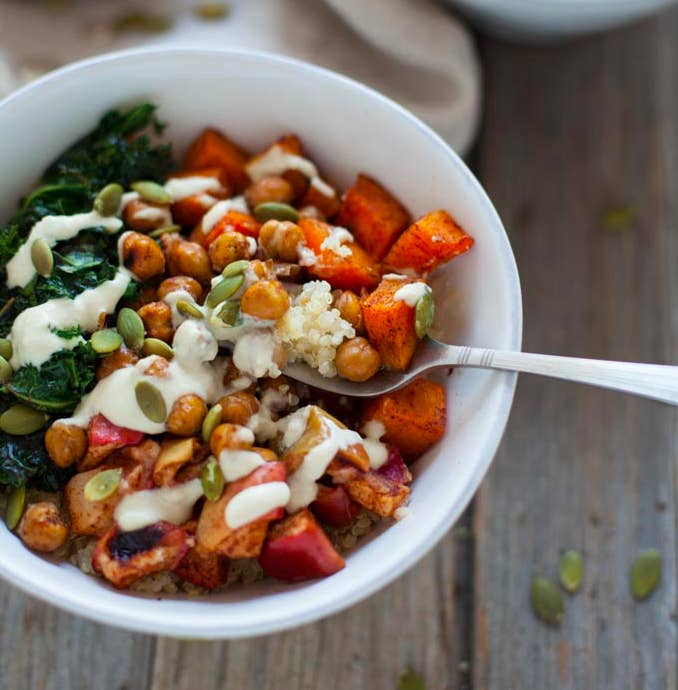 Minced shallot, cashews, dijon mustard, apple cider vinegar, and honey make up this creamy dressing.
2. Superfood Taco Bowl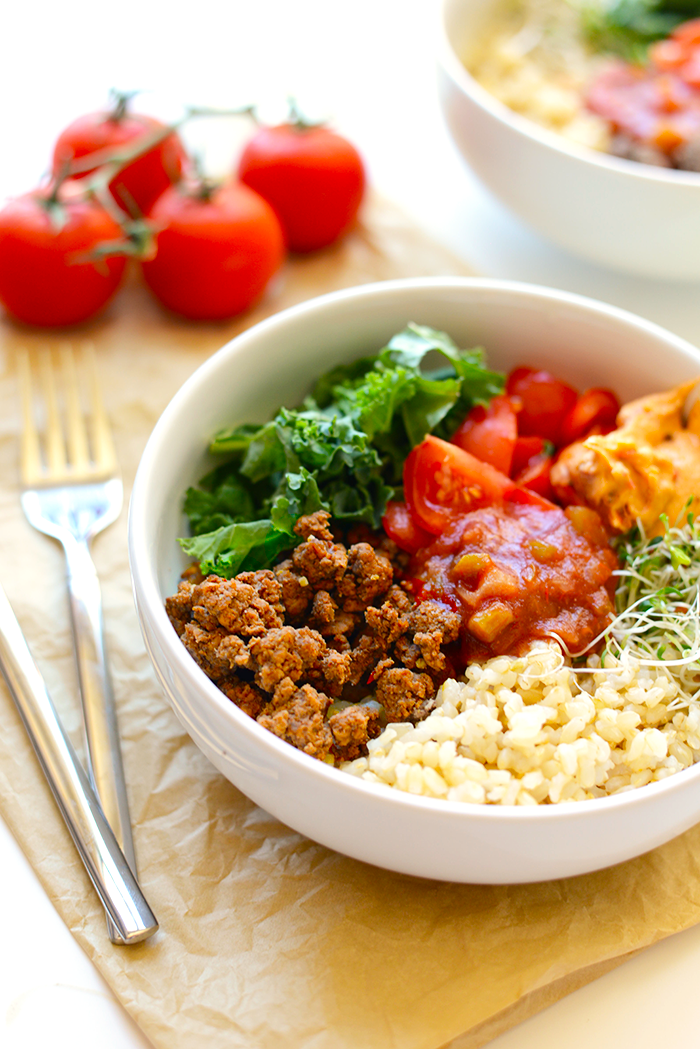 A healthy fulfilling meal that is protein-packed and kid-friendly.
3. Thai Tempeh Bowl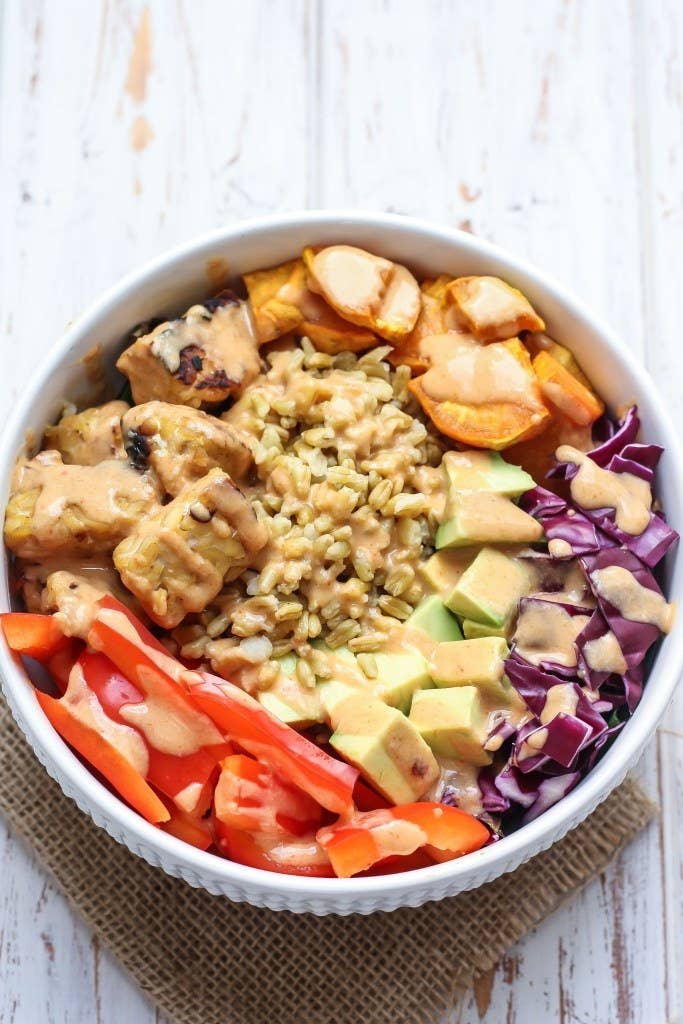 The nutrient-rich super grain has a total of 16 grams of fiber.
4. Rice, Black Bean and Avocado Bowl with Fat-Free Sweet Chili Mustard Sauce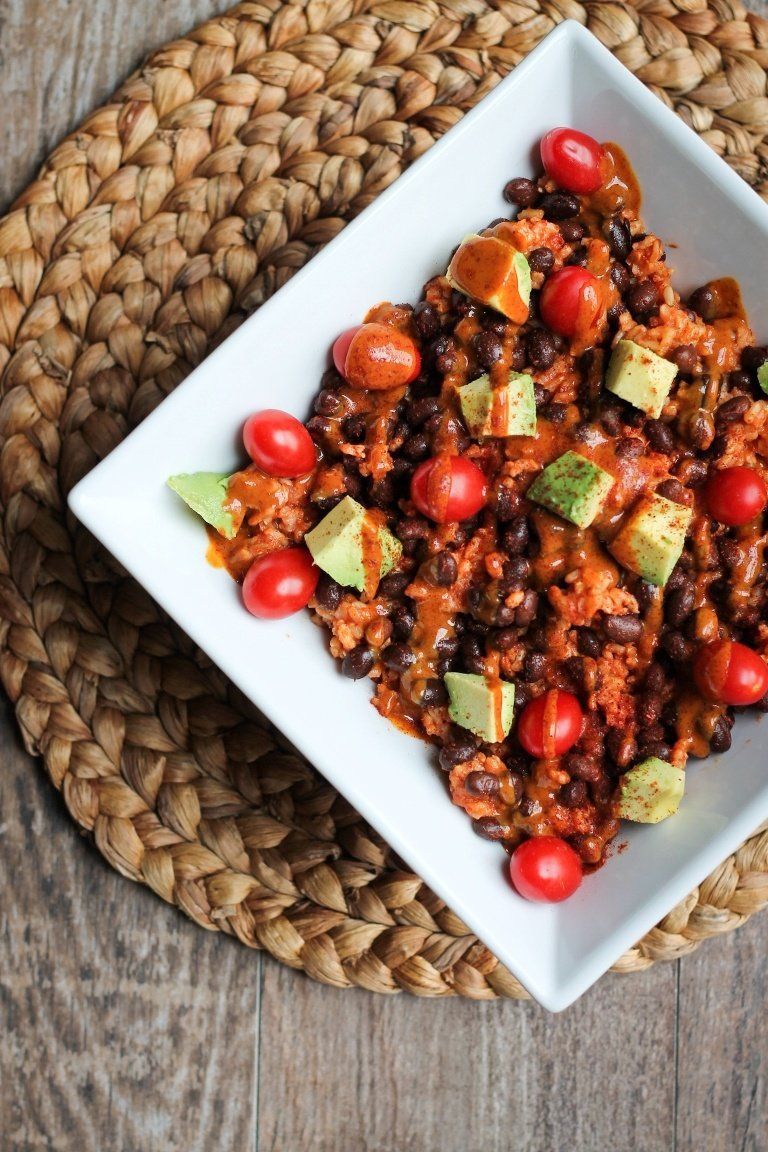 A perfect dish for chili powder lovers!
5. Jasmine Rice and Sesame Tofu Bowl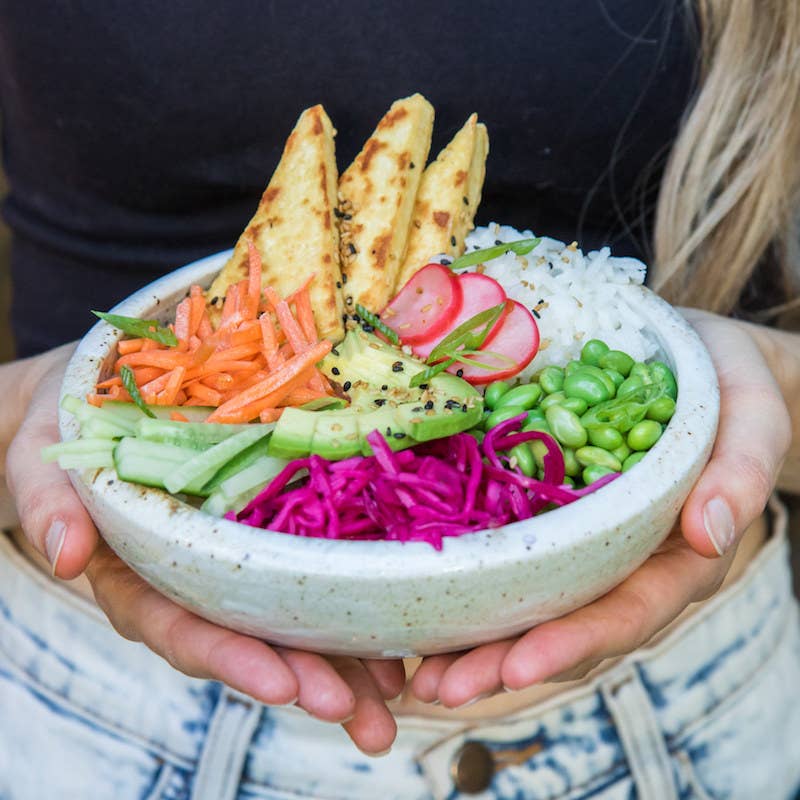 A crunchy dish made up of cucumbers, radishes, cabbage, and raw carrots.
6. Chicken Buddha Bowl with Spicy Mango Sauce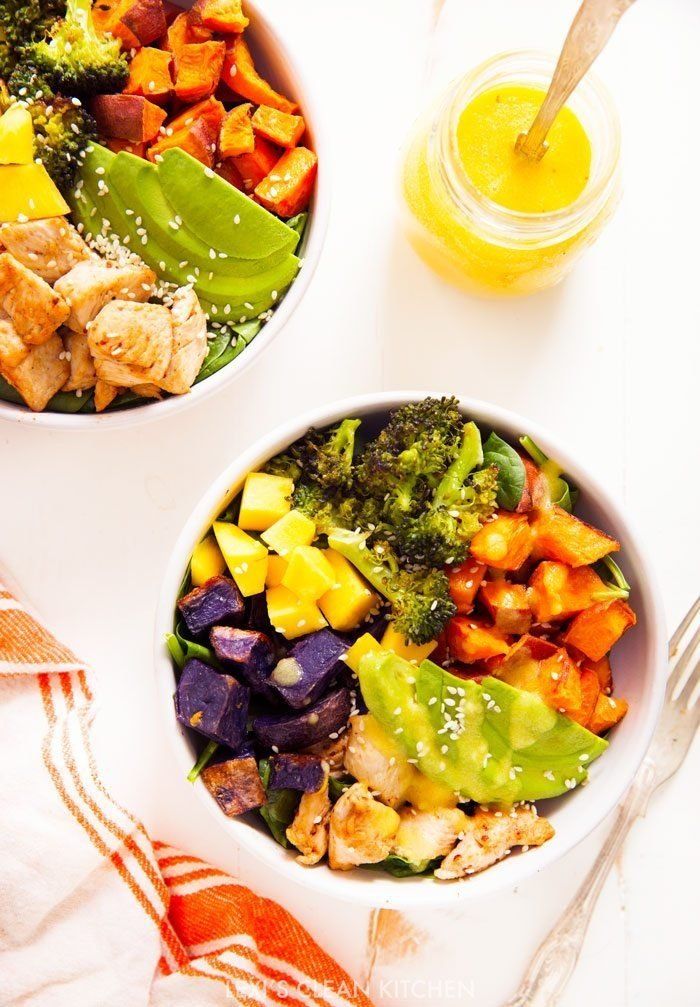 A flavorful chicken dish packed with a variety of ingredients.
7. Moroccan Couscous, Chickpeas, and Olives Bowl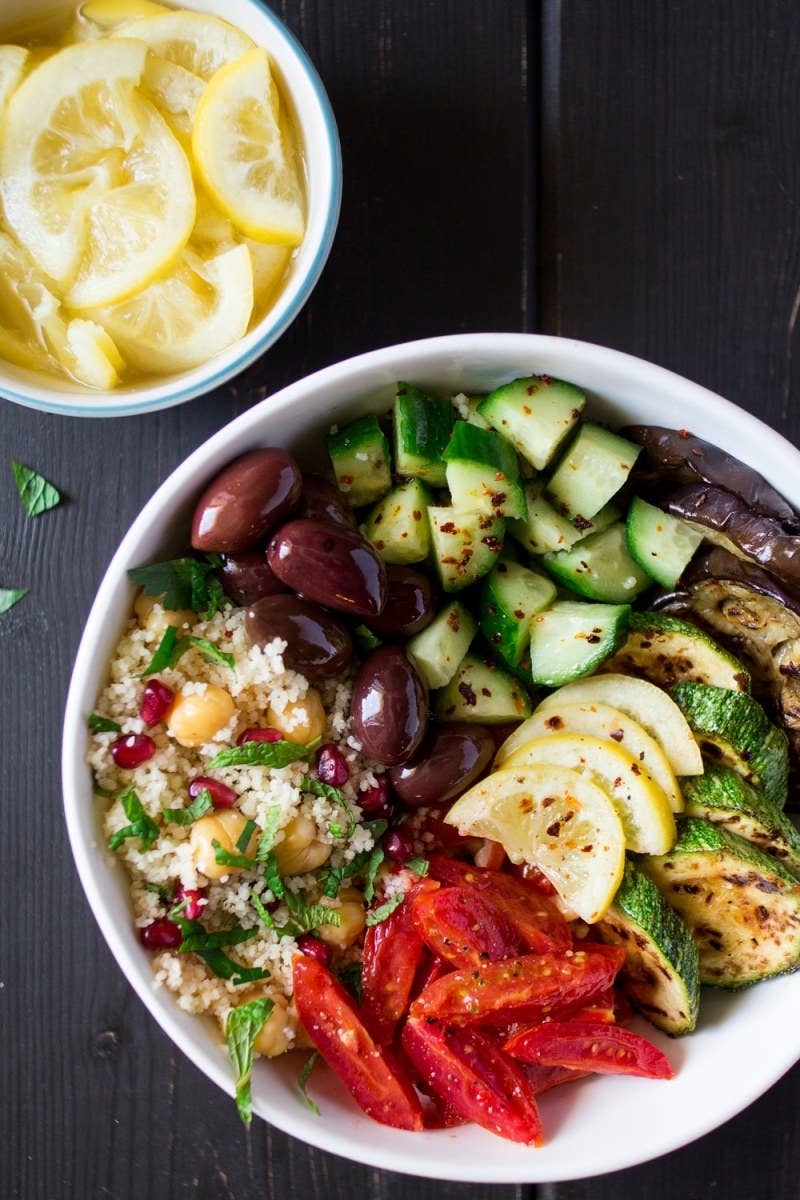 Extremely colorful and inviting.
8. BBQ Baked Tofu Rainbow Bowl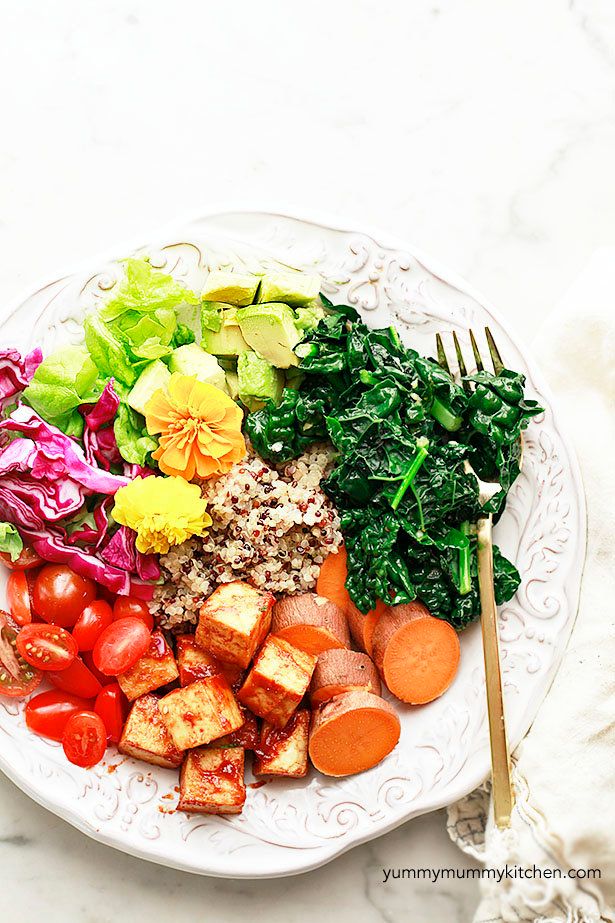 A very colorful and flavorful dish you just want to dig in.
9. Quinoa, Hummus, and Sweet Potato Bowl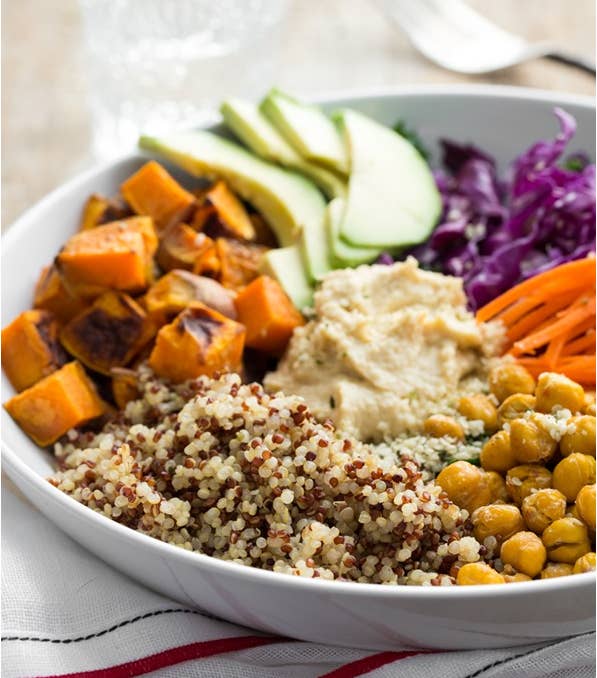 The ingredients in this bowl can be found in your pantry or fridge.
10. Korean BBQ Chickpea Bento Bowls
A colorful Buddha bowl filled with all healthy ingredients.
11. Classic Sweet Potato and Lentil Buddha Bowl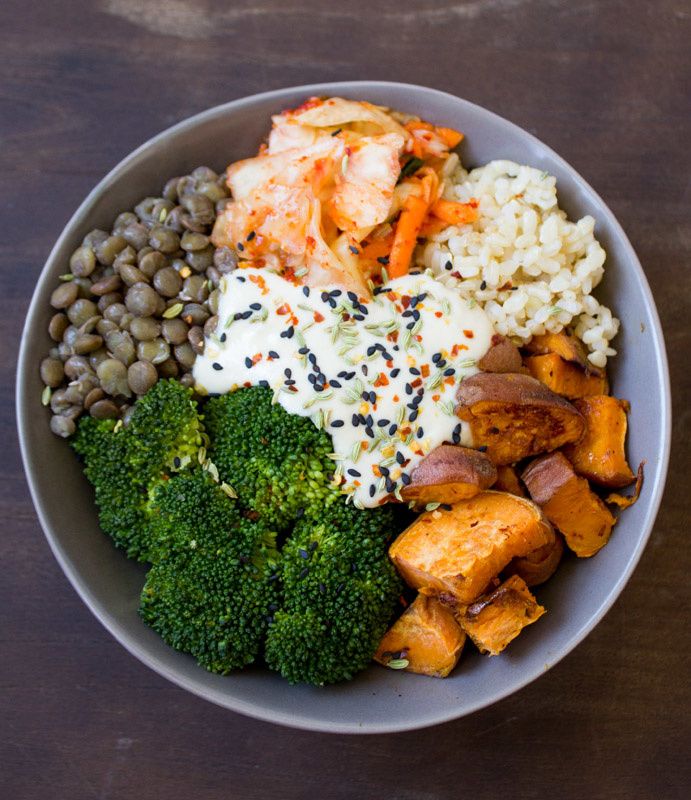 A delicious dish to start your day.
12. Butternut Squash, Brussels Sprouts, and Chickpea Bowl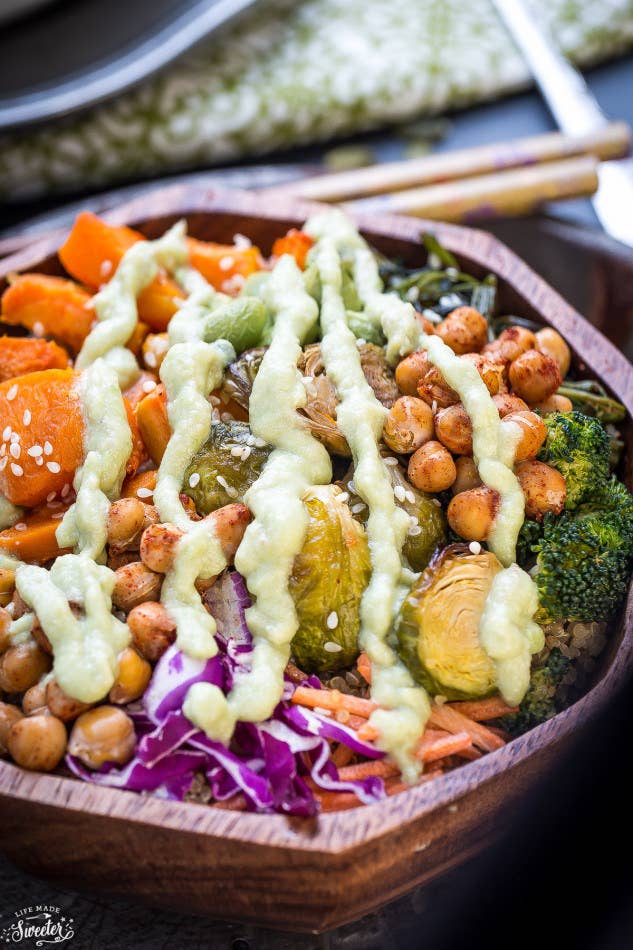 This dish will instantly make you feel full. It is made up of ingredients such as crunchy brussels sprouts, protein-packed chickpeas, and a creamy avocado sauce
13. Masala Chickpea Bowl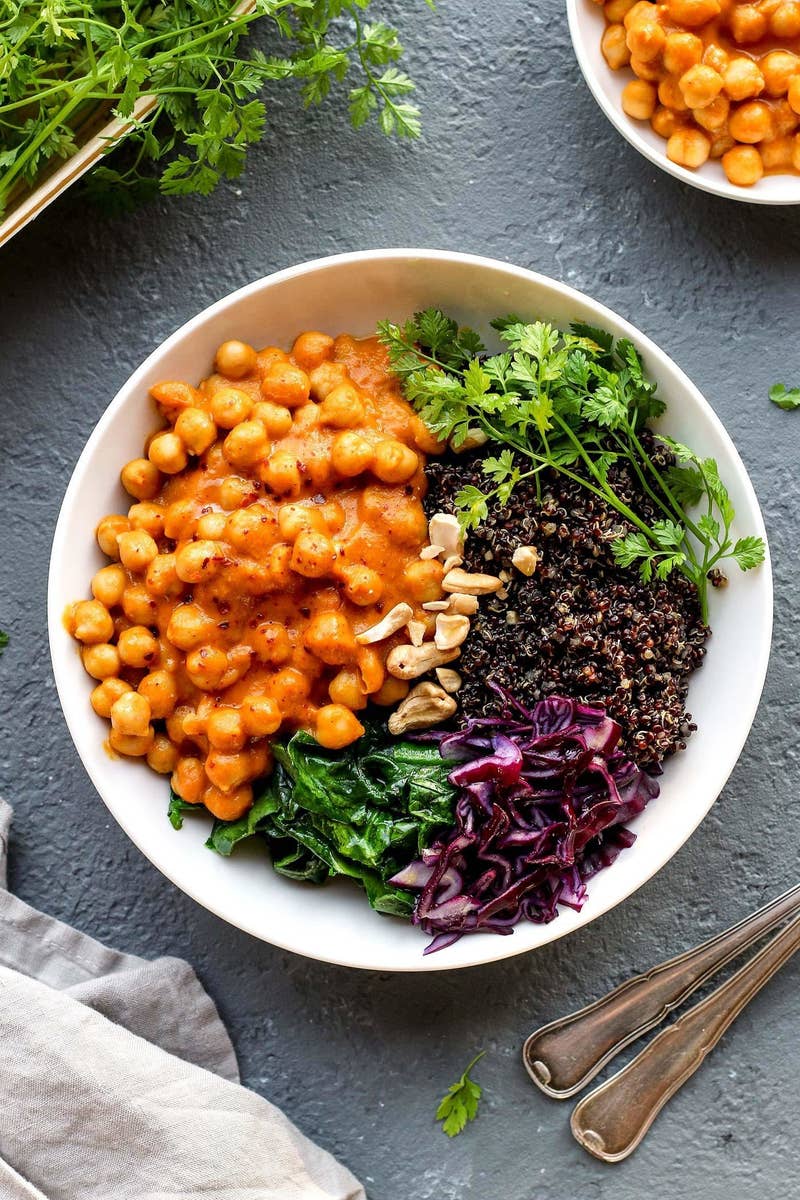 Even with just cashews and chickpeas, you can create this tasty dish.
14. Chana Masala
A truly healthy meal for a healthy body.
15. Sesame Garlic Buddha Bowl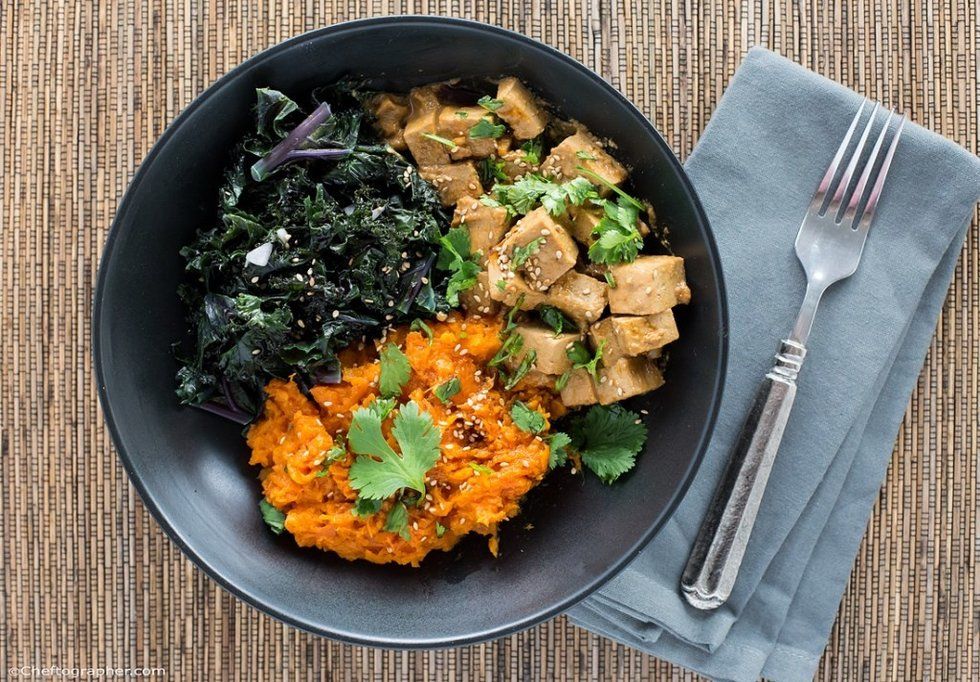 Sesame and garlic in one dish. Awesome!
16. Sweet Potato Taco Bowl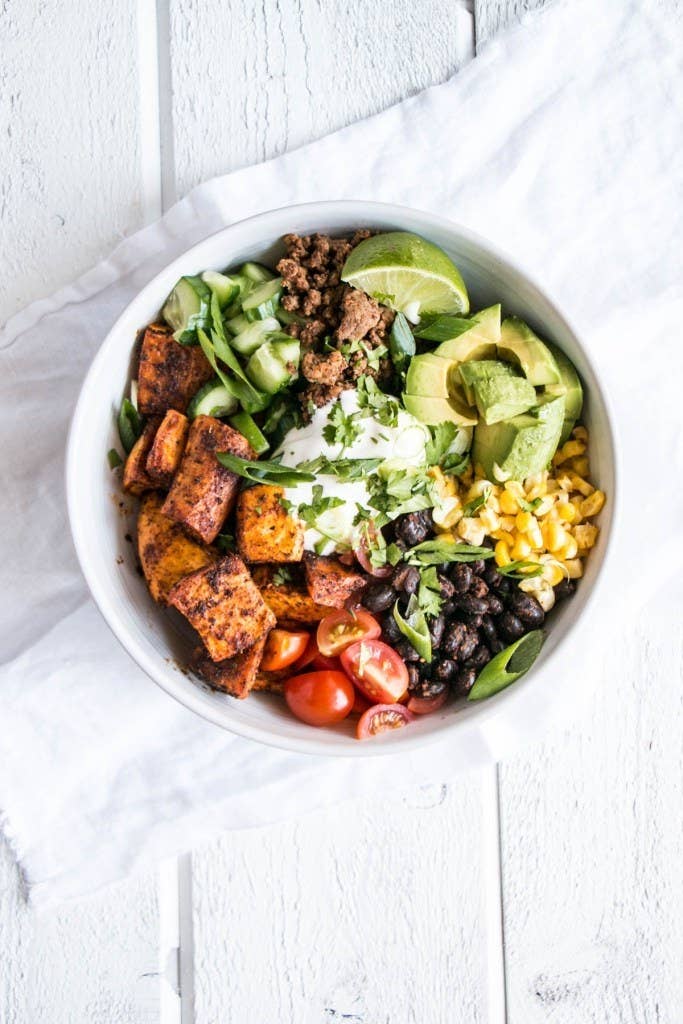 The case of a deconstructed taco.
17. Tropical Buddha Bowls
A dish that can make you feel full all-day long.
18. Falafel, Cauliflower, and Carrot Bowl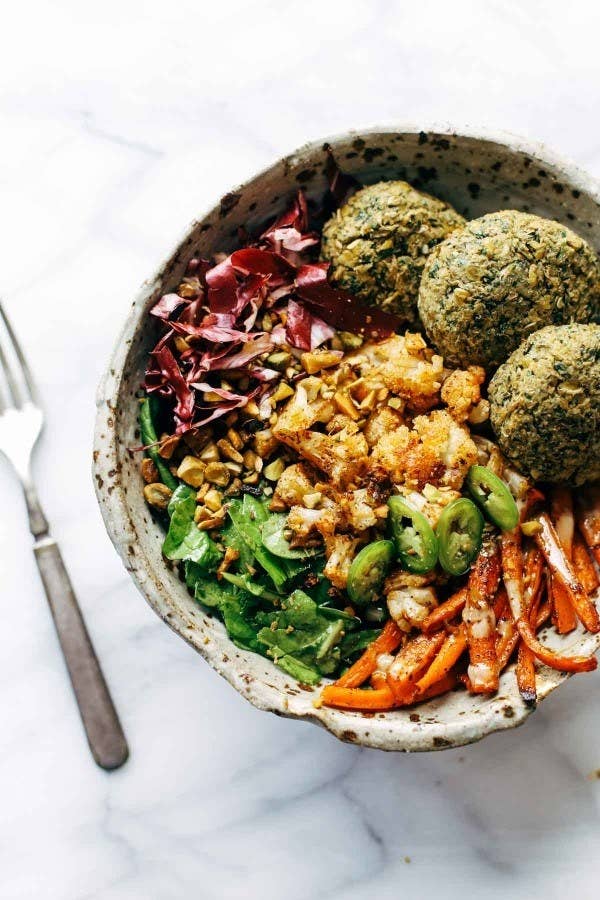 Falafel is a plant-based protein that can make you feel full easily.
19. Sheet Pan Buddha Bowls with Tahini Sauce
Give your dish a boost with the one and only Tahini sauce.
20. Mediterranean Vegan Buddha Bowl Recipe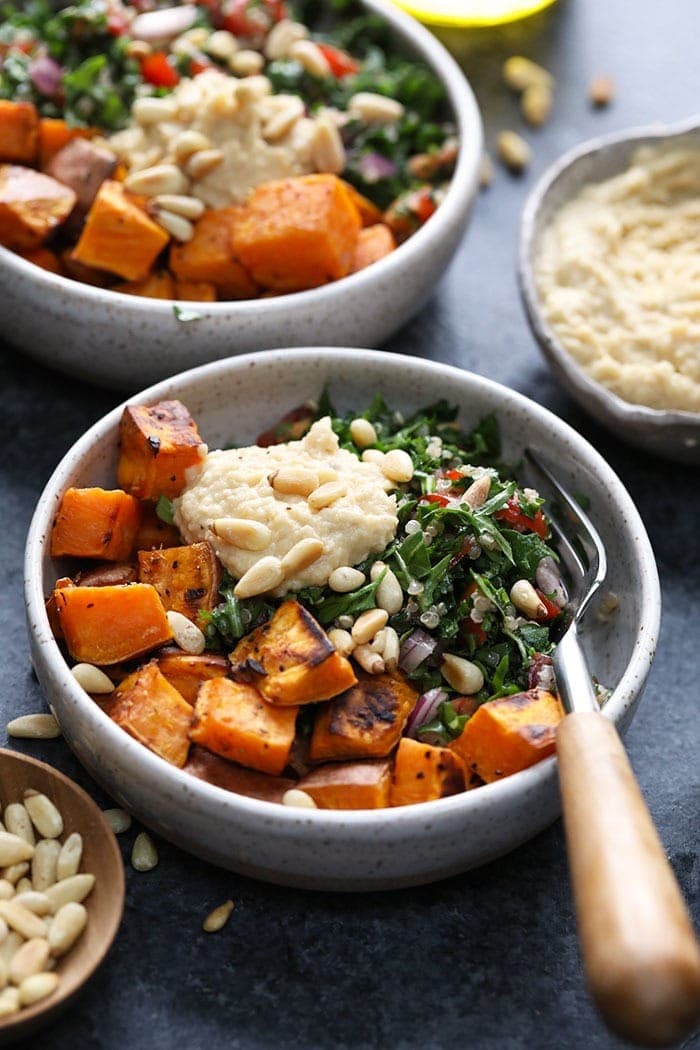 Healthy, nutrient-packed, and filling.
21. Sweet Potato Chickpea Bowl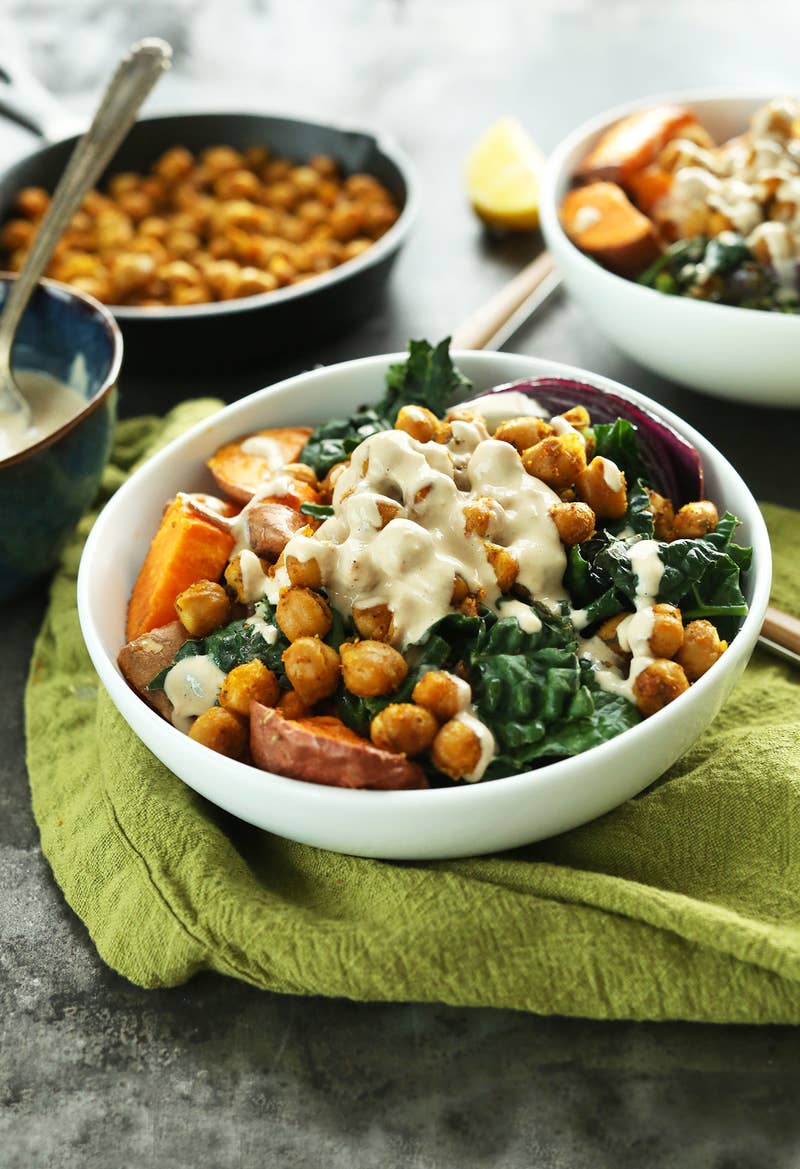 Oregano, cumin, and garlic powder all make up this pan-roasted chickpea dish.
22. Balsamic Chicken and Lemon Quinoa Bowl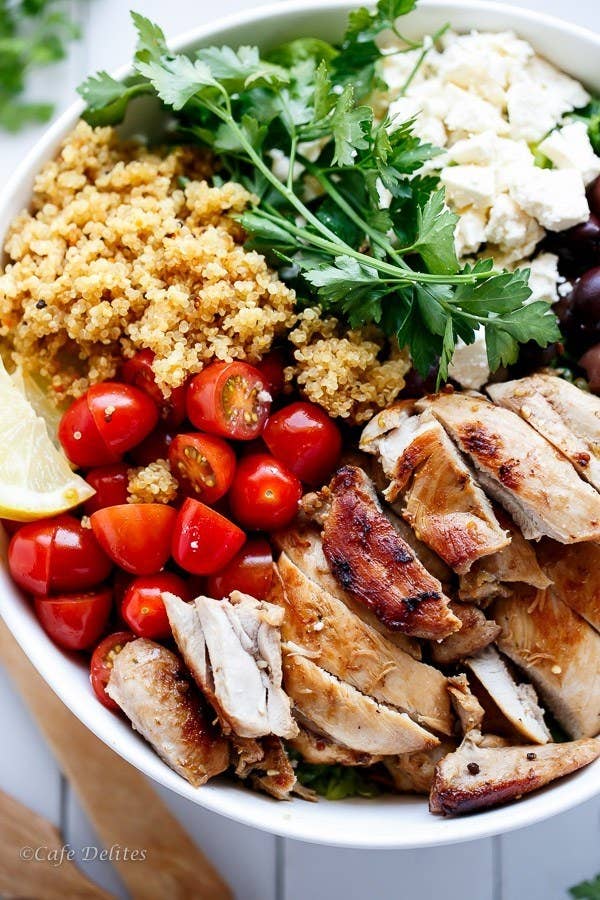 A dish best for winter.
23. Instant Pot Moroccan Chicken Bowls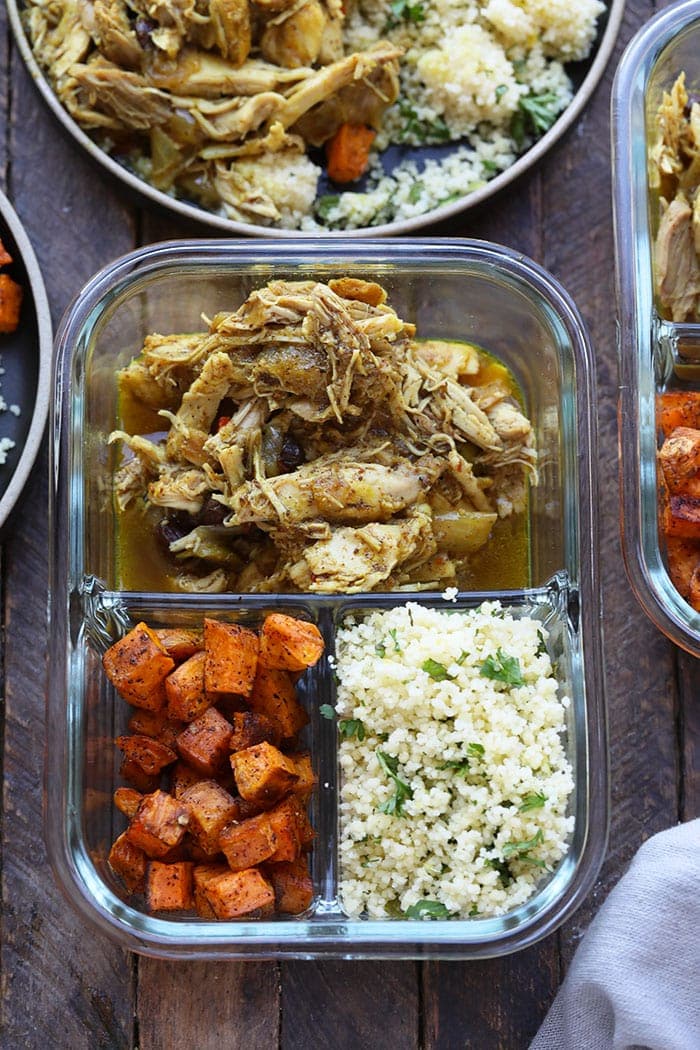 A newer version of a chicken bowl recipe.
24. Avocado Quinoa Harvest Bowl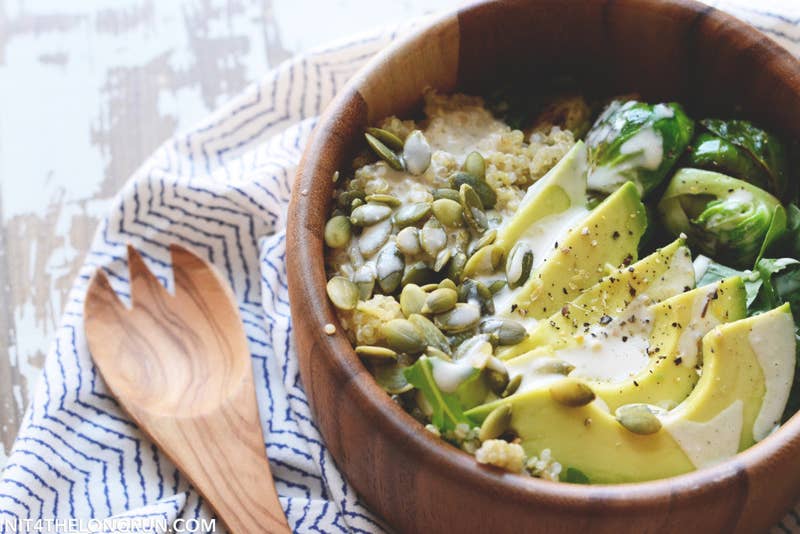 A very appetizing dish.
25. Fall Harvest Buddha Bowl
Who wants greens? Try this one now.
26. Sweet Potato, Lentil, and Kimchi Bowl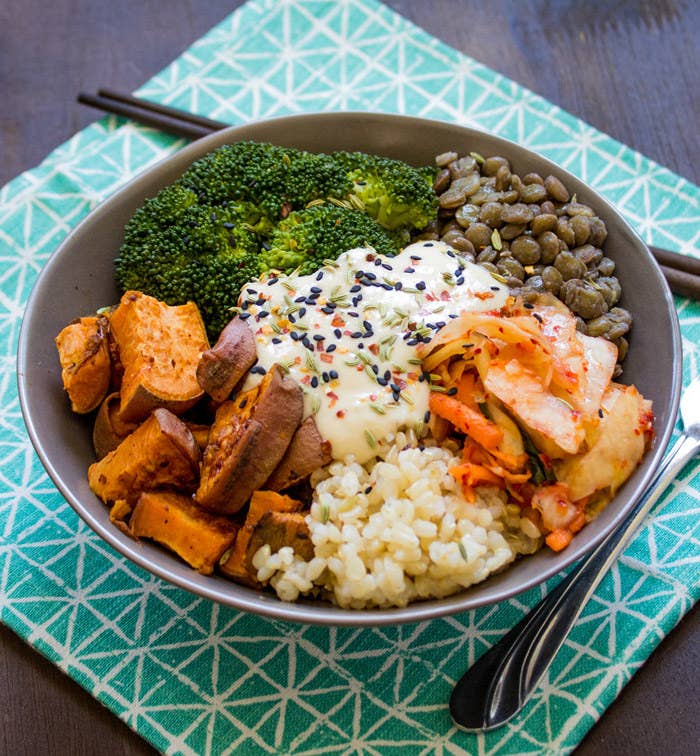 Dislike kimchi? Substitute it with sour veggies, sauerkraut, or pickled cabbage.
27. Chili-Orange Veggie Bowl
Colorful, inviting, and satisfying.
28. Wild Rice, Squash, and Mushroom Bowl
This creamy tahini dressing brings anything in union.