We hope you find your next favorite thing from the list below! Each product was independently selected by our editors. Some may have been sent as samples for us to fiddle with, but all opinions in this article are our own. Oh, and FYI — LucksList may collect a share of sales or other compensation from the links on this page if you decide to buy something (that's how we stay in business). Reviews have been edited for length and clarity. Enjoy finding your next favorite thing!
1. Looking for a stylish and functional way to give your kitty a comfy sunbathing spot? Look no further than the K&H Pet Products EZ Mount Window Bed Kitty Sill. This cat hammock attaches securely to your window with industrial-strength suction cups and provides a safe, private space for your feline friend to relax and enjoy the outdoors. The included K&H Amazin' Kitty Pad is machine washable for easy cleanup, and acts like an insulator to hold your cat's body heat while trapping cat dander and dirt.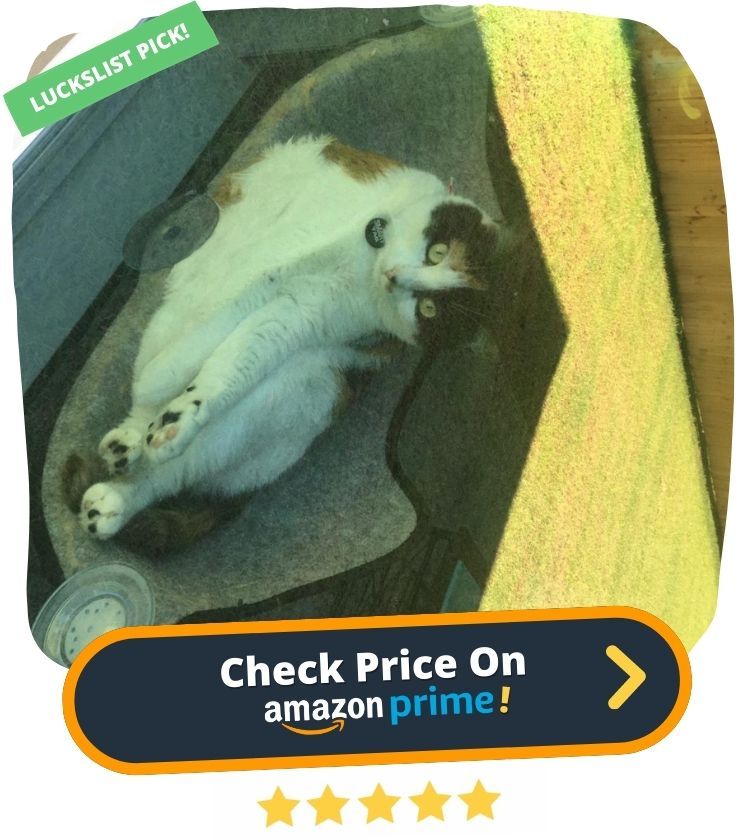 "I never write reviews but this cat window cuddle bed deserves to be acknowledged. Fellow cat lovers — BUY THIS FOR YOUR FUR BABY AND THEY WILL LOVE YOU FOR IT. This is the last window accessory you will ever buy! The suction design is like no other product out there."
Amazon Review By A. Grover Pet Owner
2. Looking for a fun and interactive way to keep your kitty entertained? Look no further than Potaroma 4 Pack Catnip Toys! These 100% natural and non-toxic balls are made of pure plant extracts and are safe for your cat to play with. The three different flavors - catnip, silvervine, and fruit of silvervine - are sure to arouse your cat's interest, while the 360° rotatable design keeps them entertained for hours on end.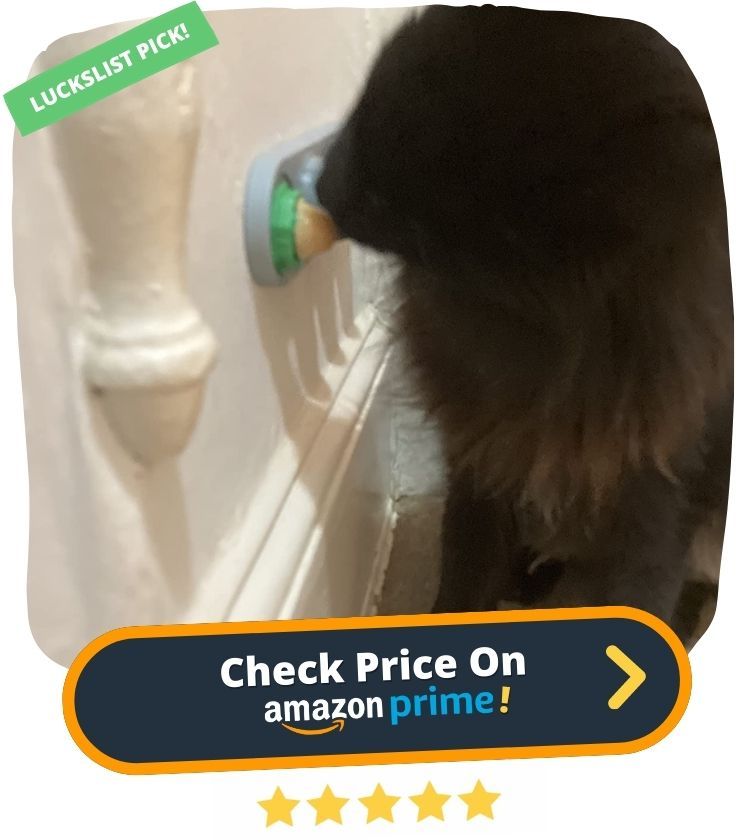 "I stuck it to the leg of my older coffee table since it's on the "replace me" list. The kitties immediately took turns chasing the other away so they could get their turn."
Amazon Review By Melissa
3. Looking for a fun and interactive toy for your cat? Look no further than the Potaroma Cat Toys Flopping Fish 10.5"! This nifty little toy is perfect for keeping your feline friend entertained, engaged, and active. The built-in motion sensor kicks into action whenever your cat touches the toy, causing the fish to wiggle and move in a realistic way.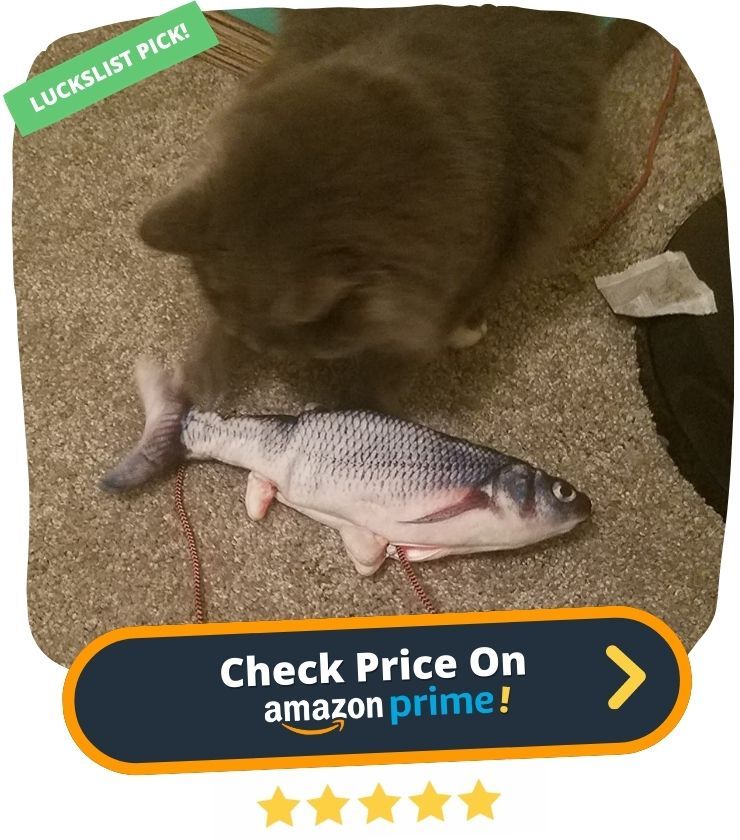 "My cat loves to wrestle with his new fish, he feels like it's fighting back. He loves to hunt it, and as soon as he barely touched it it t starts flopping and he starts wrestling all over again."
Amazon Review By Kindle Customer, D. L. Fileccia
4. Looking for a way to keep your best friend close to your heart (and your pocket)? The VincentDeep Unisex Cat Ear Big Kangaroo Pouch Hoodie is perfect for you! This soft, comfortable hoodie features big kangaroo pockets that are perfect for holding your pets or other essentials close. The cute cat ear design and paw print detailing make this the perfect gift for any pet lover, and it's sure to keep you warm all winter long.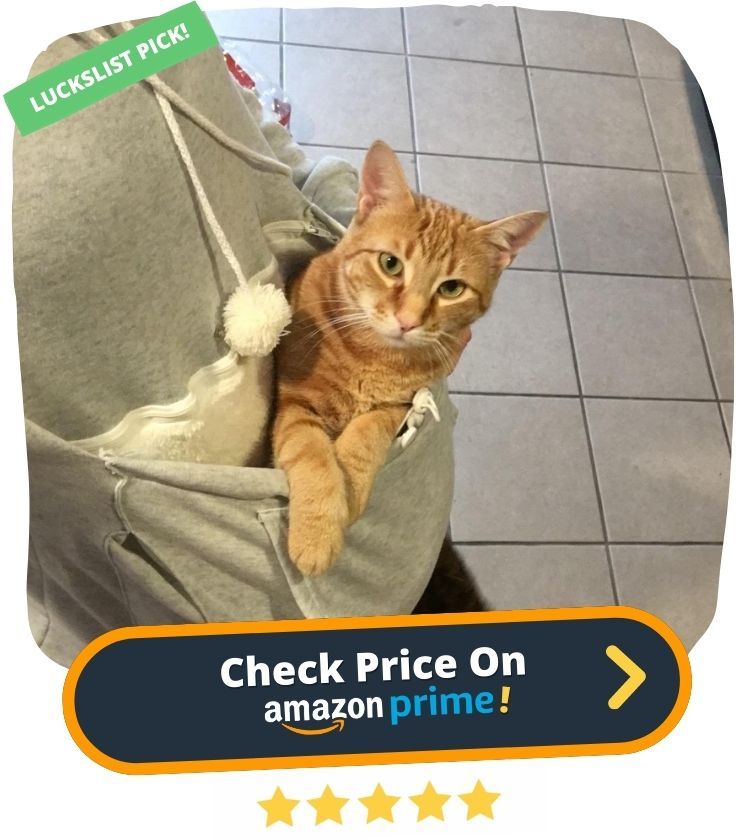 "Very cute and comfy! Per other reviews, I ordered one size larger than I thought I'd need, and it fits perfectly. Love the removable wooly lining in the kitty pocket!"
Amazon Review By Kindle Customer
5. Who says only humans can enjoy the luxury of a hammock? Your feline friend will love lounging around in this stylish and sturdy KARCEEY Macrame Cat Hammock. Hand-woven from heavy-duty cotton rope, it's the perfect place for your cat to curl up and relax. The natural beige color will complement any room's décor, while the hardwood sticks provide a safe and sturdy frame.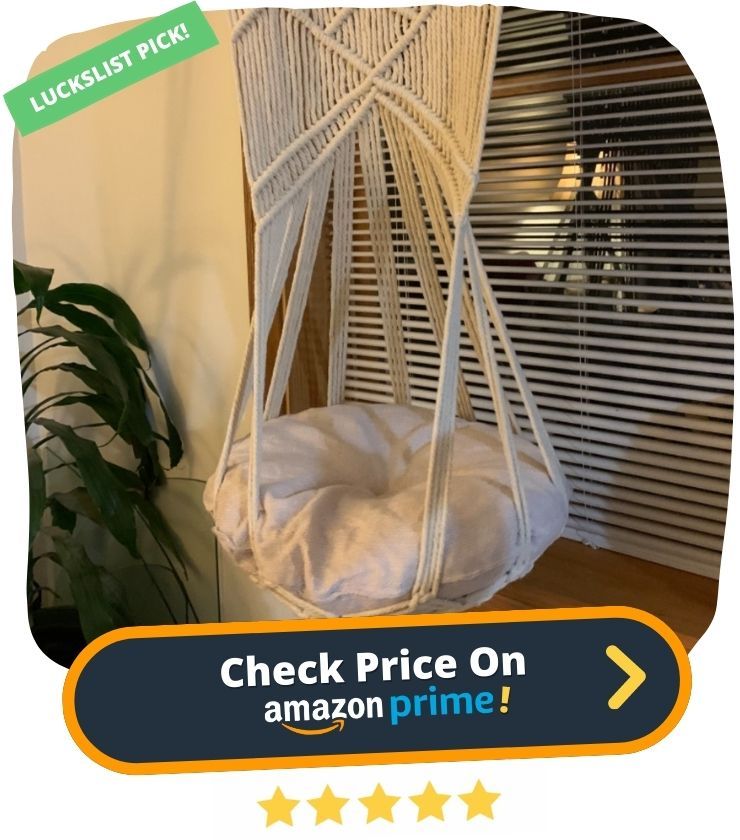 "This is a really nice, well-made hanging cat bed except my cat really loves the box it came in more. I think she's put off by the swinging motion. It's close to a wall and she could literally step into it from the side of the couch but I think she just prefers terra firma."
Amazon Review By wordblender
6. This is the ultimate Cat Roller Ball Toy by 7 Ruby Road! Made tough to handle the rough, this double-layered sustainable wood ball toy is perfect for multiple cats or kittens playing together. It even includes a unique head safety device to protect curious kitties from harm. With its anti-topple design and non-slip pads, this cat ball track toy will stay in place no matter how forceful your cats are.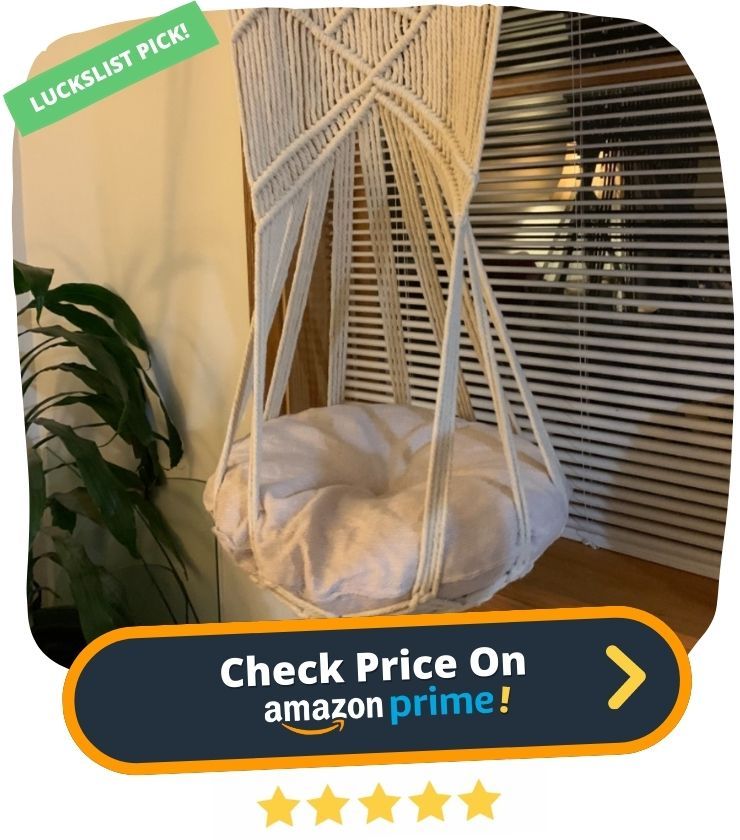 "We wanted one of those ball/pyramid toys - but all of them looked flimsy and child toy-like, and were crazy colors. After scrolling and scrolling through choices, this one appeared and it looked perfect."
Amazon Review By P. Bolton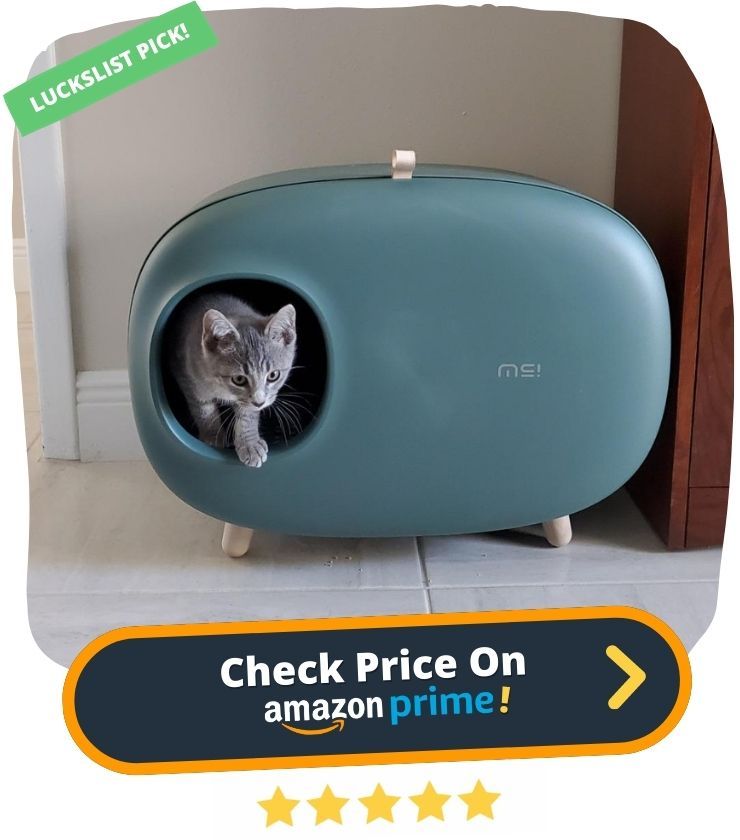 "I'll admit, I bought this litter box for my cat (but mostly myself) when I was having a pity-party for some bad news I got. I wanted a cuter litter box than then the crappy $15 one I got that was aesthetically unappealing and the little flap door was broken after just a few months of use."
Amazon Review By Margarete Knudsen
8. Looking for a new outdoor home for your feline friend? Check out the PawHut Large Wooden Outdoor Catio Enclosure! This catio is perfect for single or multiple cats, with plenty of space for felines to relax in outdoor weather. The enclosure features six large platforms, perfect for climbing, jumping, or lounging. Plus, the frame is made with animal-friendly sealant and metal wire material, so it's safe and secure.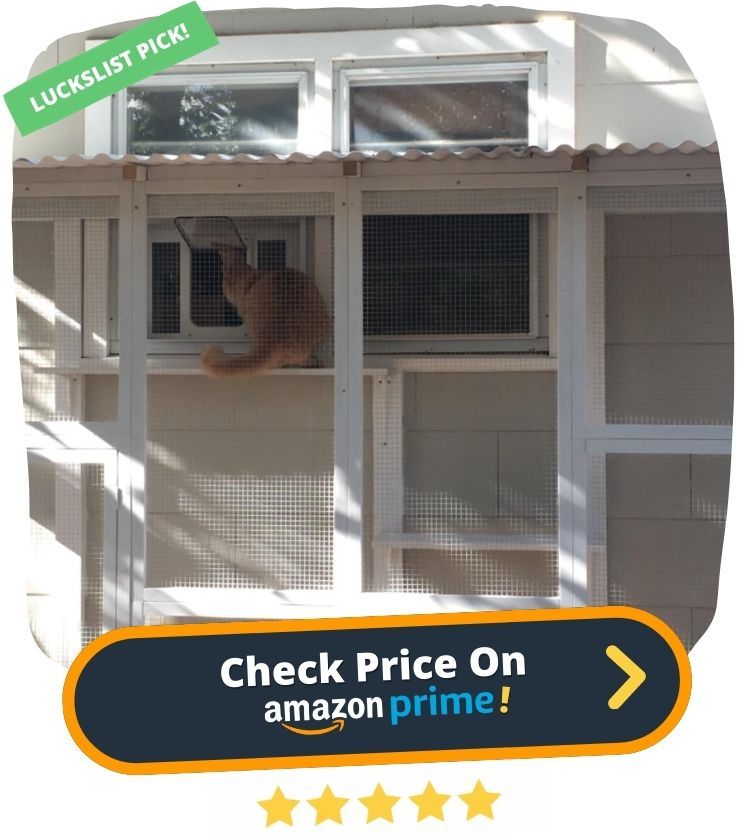 "My husband and I put this together in about 2-3 hours. It's pretty lightweight and I thought the assembly was easy and simple. I did not add the roof as mine sits under a covered patio so I purchased some of the wire mesh and tacked it down."
Amazon Review By Shauna
9. Looking for a stylish, functional, and unique way to give your cat their own space? Look no further than the TINTON LIFE Wall-Mounted Wooden Cat Space! This chic capsule is made of premium quality wood and acrylic and is available in two sizes. It's the perfect way to give your cat a comfy place to sleep while freeing up valuable floor space in your home. The clear acrylic provides a secure environment and gives your cat a much wider eyesight.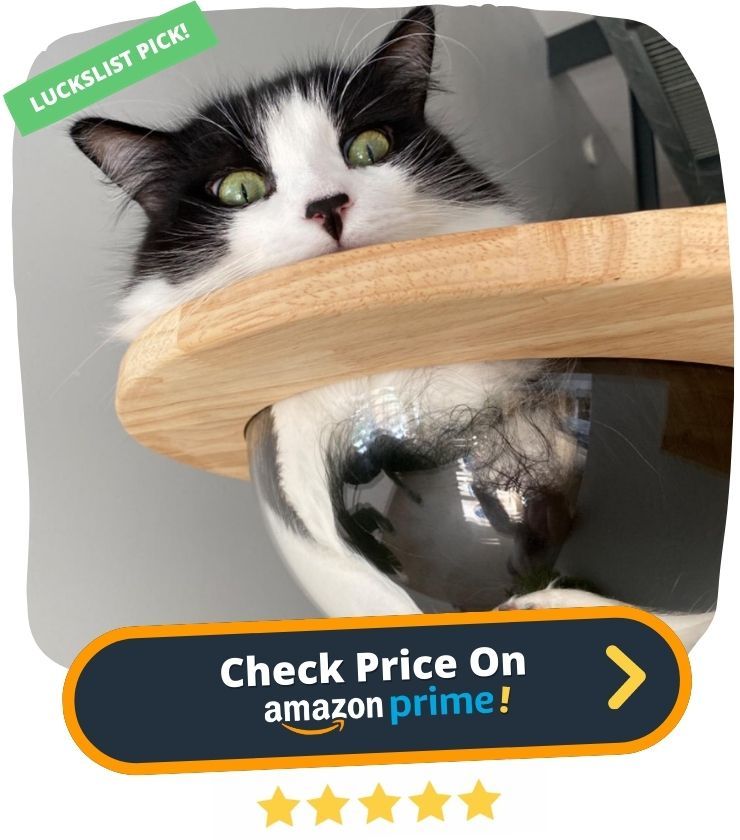 "Our cat loves this after I re installed it at a higher view point in our Catio."
Amazon Review By Amazon Customer
10. Looking for a scratcher that your cat will love? Look no further than the PetFusion Ultimate Cat Scratcher Lounge! This unique scratcher features a curved design that makes it easier for cats to scratch and a comfortable place to rest and play. The natural scratching action is great for keeping claws healthy and provides a great way to relieve stress.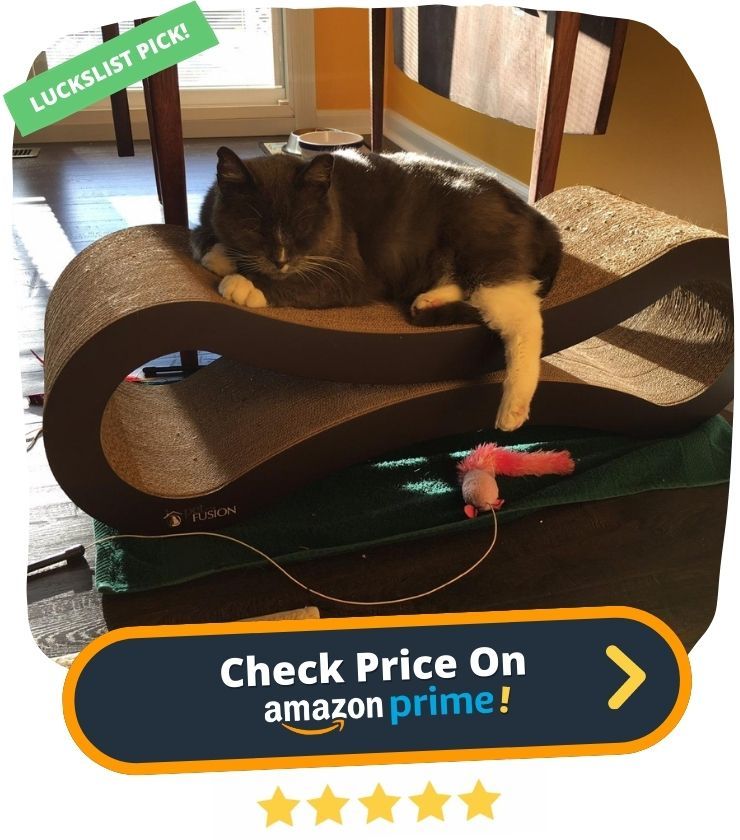 "I love the sturdiness, yet lightweight of this ultimate scratcher. I have been waiting for a couple of months now for the jumbo scratcher but it has not been available, I guess because it is in such demand due to its many great features. I still hope to purchase one when they become available."
Amazon Review By Diane
11. Looking for a new cat scratching post? Look no further than 7 Ruby Road! This wall-mounted post is the perfect solution for cats who like to scratch... and for parents who don't want their furniture ruined. The multidirectional weave means that cats can shred more deeply, satisfying their natural urge to scratch. And the adjustable height means that you can customize it to suit your cat's needs. Plus, the sleek design looks great in any home.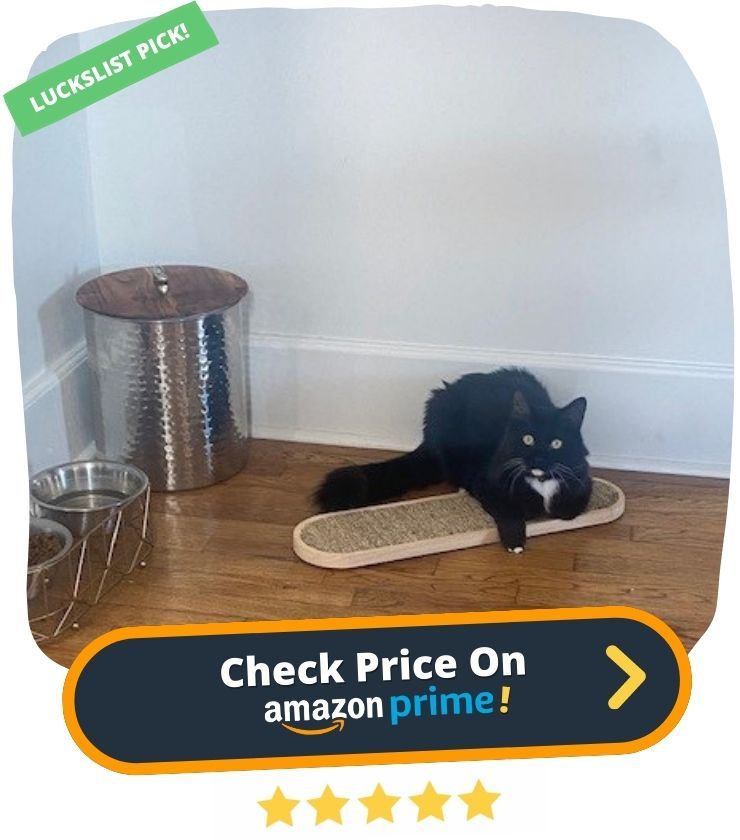 "High quality, easy installation and, above all, it works! The kittens discovered it right away and put it to good use. The wall is saved."
Amazon Review By C. L. Turner III
12. Introducing The Cat Ladies' 100% organic cat grass seed! This premium wheat grass blend is packed with nutrients and grown in the U.S. Our organic and non-GMO seed blend is easy to grow, and your kitty will love the delicious, earthy flavor. Grass is a great source of vitamins and minerals, and helps with digestion, inflammation, and much more. Give your kitty the gift of green today!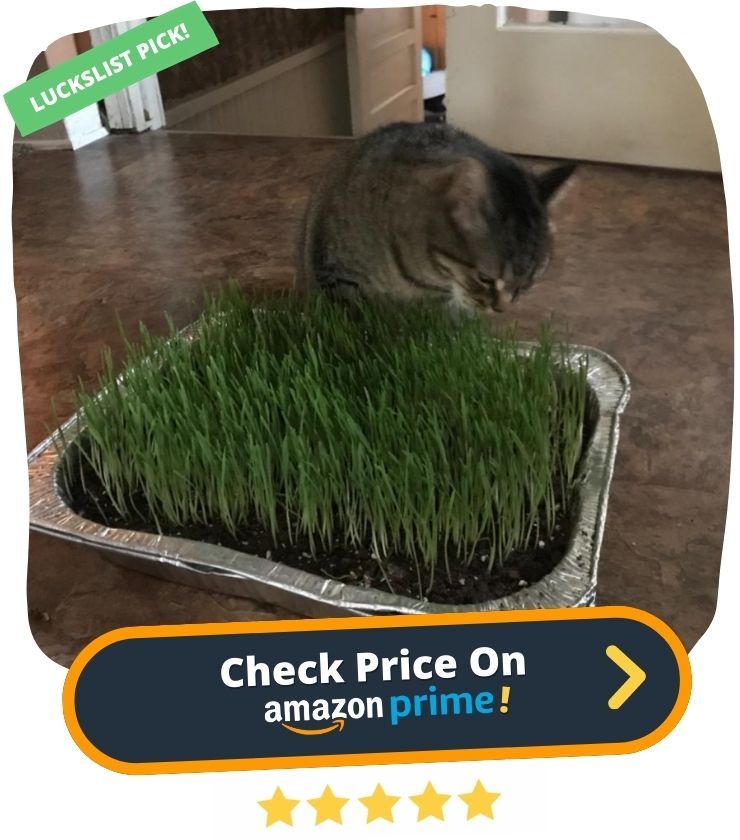 "I was having an issue with my cat throwing up on a fairly regular basis. I kept changing out their food and trying other ways of healing their tummies. But nothing seem to work much."
Amazon Review By ShelleyS
13. The NPET Cat Water Fountain is the perfect way to keep your furry friend hydrated and healthy. With a faucet and spring surge modes, this water fountain is designed to match the drinking habits of cats, dogs, and other pets. The round shape design is safe for your pets, and the transparent water tank makes it easy to see when it's time to clean and change the water.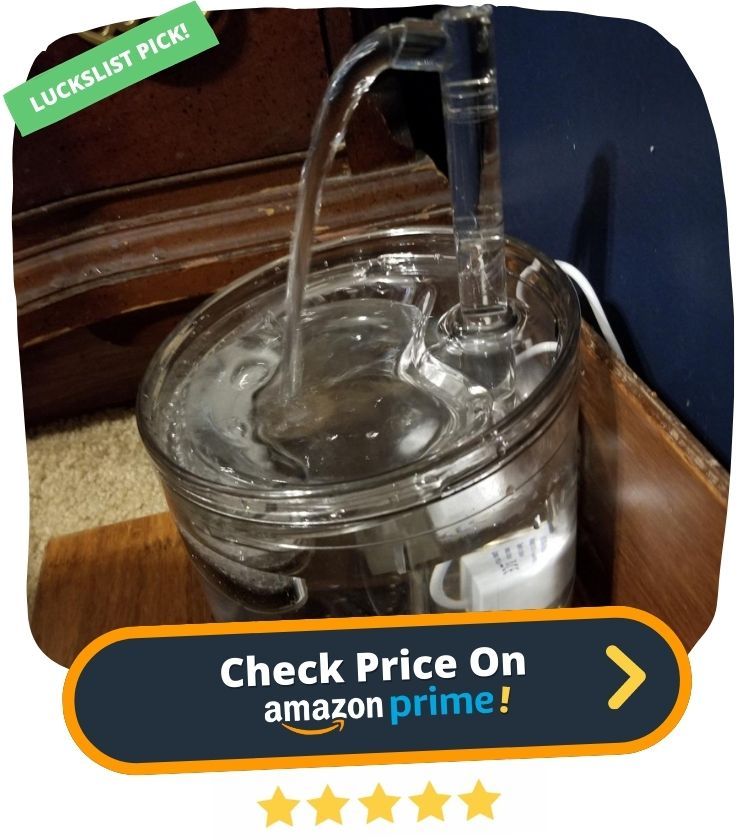 "My cat likes to drink from faucets and water glasses and pretty much anything that is NOT a bowl of water by his food. He won't touch water by his food. He'd rather drink from a toilet or the bottom of a house plant. Obviously we don't want him doing that."
Amazon Review By Brian P
14. The Cat Dancer Interactive Cat Toy is the original interactive cat toy from Cat Dancer. It is made in the USA from spring steel wire and rolled cardboard, making it an irresistible lure for cats. It is also great fun for cat lovers as it allows them to play with their cats in a new and exciting way. The Cat Dancer has been home-tested by over 8 million cats and is sure to provide hours of fun for your feline friend.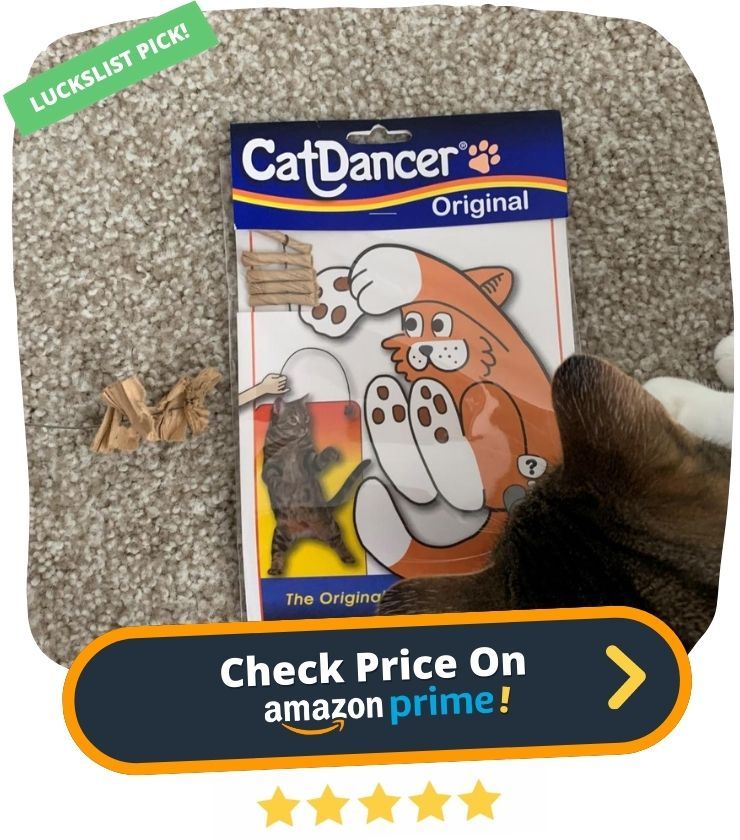 "This is the one toy our cats will continue to play with me over the years. They bore pretty fast with other toys and stay bored with them. This toy (the 4th one I've worn out) continues to spark their interest (yes they do get bored with it after a while, but interest renewed a few days later)."
Amazon Review By Curt Krueger
15. Looking for a stylish and fun way to keep your cat entertained and your furniture safe? Look no further than our selection of Cat Scratching Posts! Our Smart Cat Scratching Post is not only a cute cat scratcher, but a contemporary designed cat tree that will blend into almost any décor. It's the perfect way to encourage your cats natural need to scratch, while providing them with a stress-relieving outlet.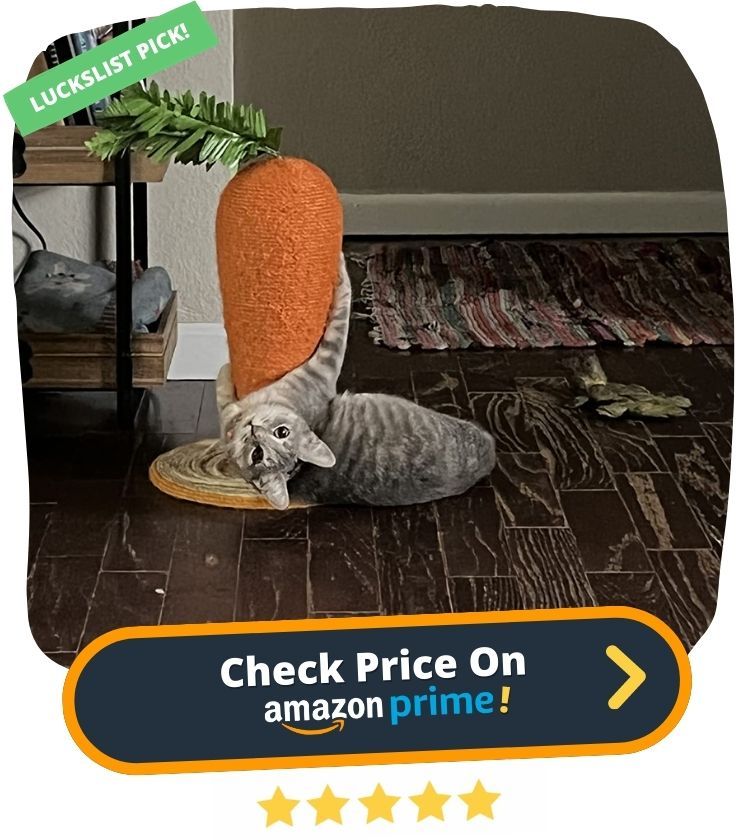 "Really simple to assemble and it's super cute. My kitty loves to stand on them or use them as a step stool to get to higher places lol."
Amazon Review By Stephanie Alanis
16. Looking for a natural way to keep your cat entertained and happy? Look no further than Meowijuana Dried Premium Ground Catnip. Our catnip is grown in the USA and is 100% organic, so you can feel good about giving it to your fur baby. The premium texture and cut of our catnip is perfect for cats of all ages, and it's completely safe and non-addictive.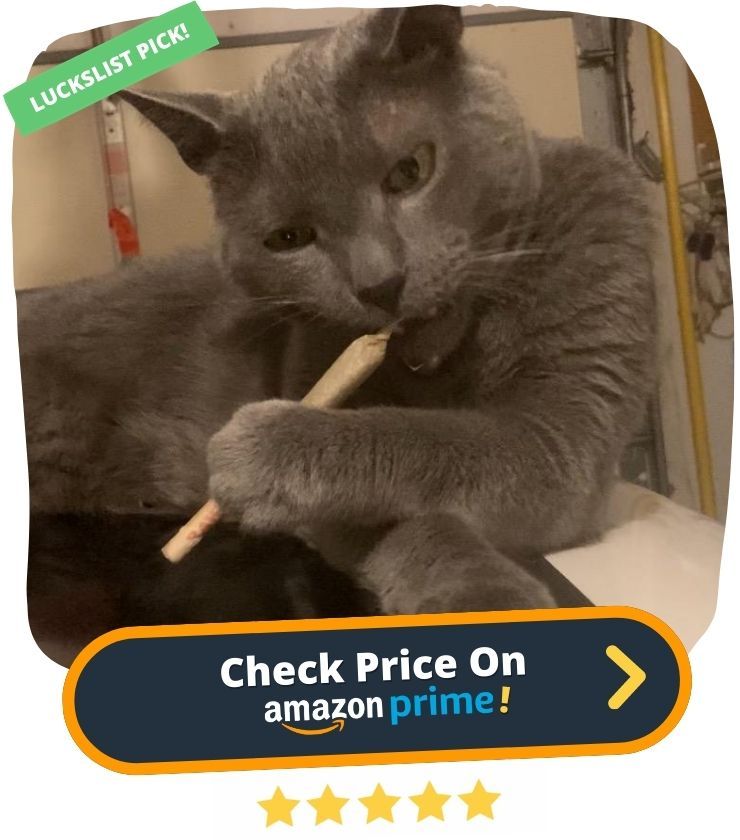 "My cat let me know how wonderful this catnip with the clever name is. She loves her favorite toys dipped in it. She loves to roll in it, and lick it. She gets a little goofy from it."
Amazon Review By PegR
17. Looking for a new way to keep your kitty amused? Check out Cat Amazing – the best cat toy ever! This interactive game and puzzle box is sure to keep your feline friend entertained for hours on end. Not only will it provide them with mental stimulation, but it's also a great way to bond with your cat. There are three difficulty levels to challenge even the cleverest of cats, and you can use your cat's favorite treats, toys, and catnip to make it even more fun.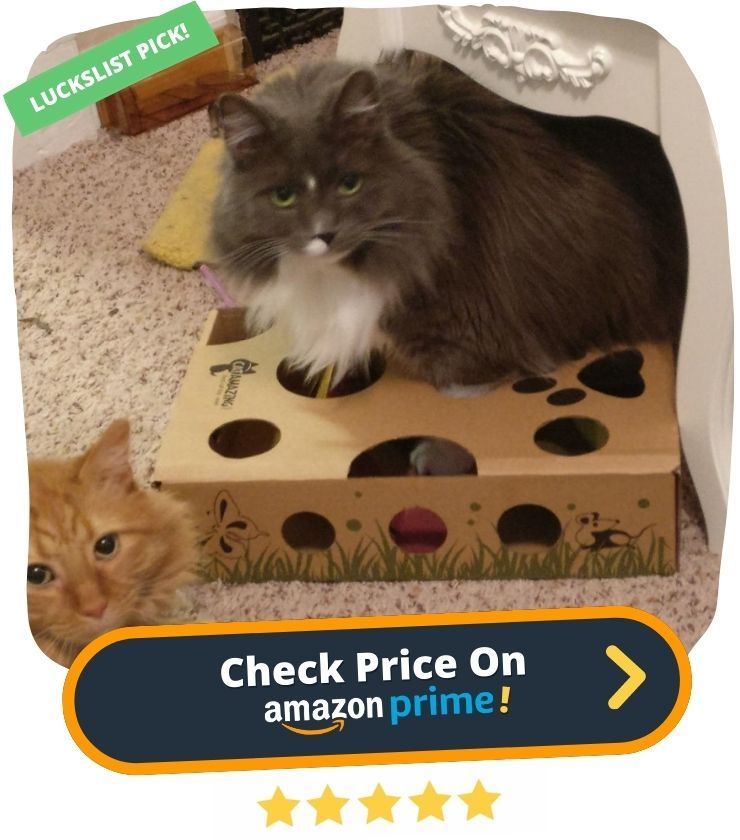 "This is my second purchase of this wonderful toy. One of my two cats eats fast and vomits. She figured out the plastic toy with movable "leaves" right away, so got this for her as a challenge. It's great. She "worries" the puzzle for long periods, love to dig out the treats."
Amazon Review By cal girl
18. Introducing bSerene, the pheromone-based calming solution for cats! If your kitty is feeling stressed or anxious, bSerene can help reduce those feelings and behaviors. Just plug in the diffuser and let it do its work! You'll start to see results in just one week, and it lasts for up to 45 days. bSerene is also great for multi-cat homes - everyone can benefit from a little extra calm!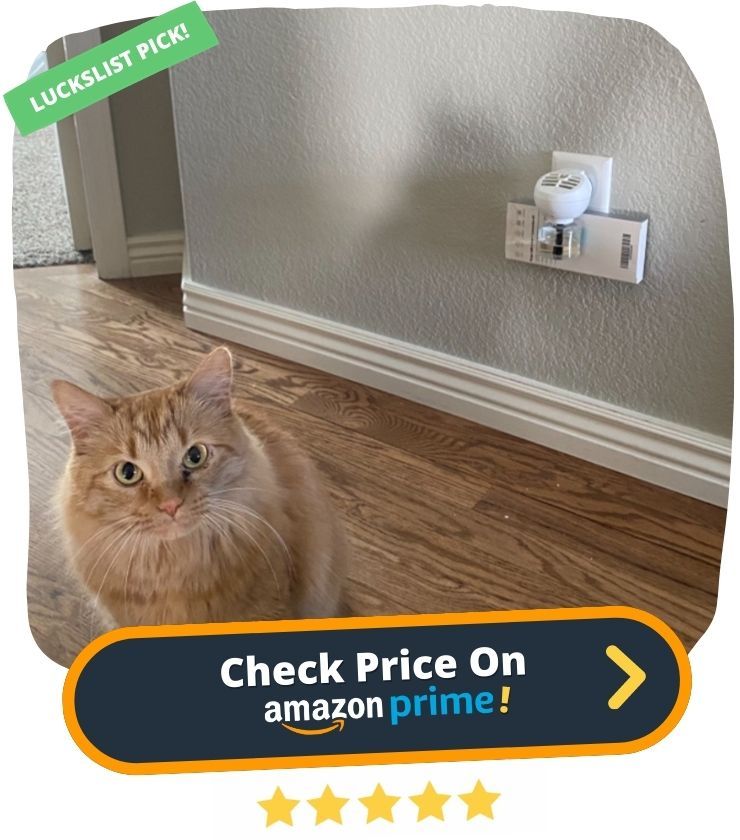 "This product is amazing! I recently bought an F2 Savannah kitten. He was quarantined in my bedroom. He was terrified! He peed under my bed! We had to move him to my bathroom..in hopes of saving my bedroom carpet."
Amazon Review By Trisha
19. Looking for a way to help your kitty feel calm and relaxed? Look no further than this Catnip Calming Solution for Cats! This fast-acting spray is perfect for reducing stress and anxiety in your four-legged friend. And because it contains catnip, they'll be attracted to the sprayed area, making it easy for them to use. Just apply it directly to blankets, carriers, and crates, wait 15 minutes, and then let your cat enjoy the calming effects of our Catnip Calming Solution.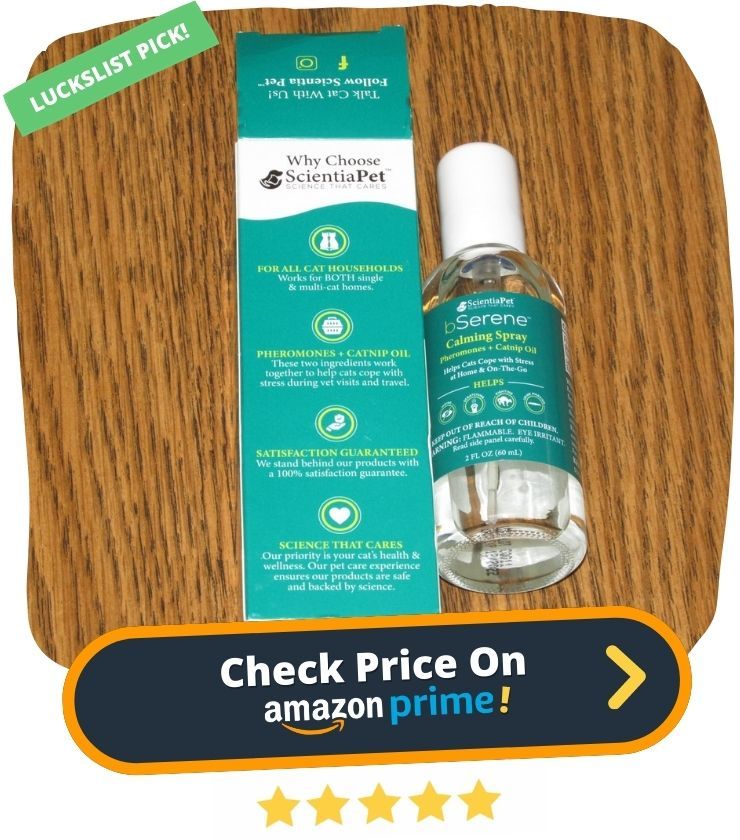 "Easy to use and abundance of product for price point. Recommend for kitties with mild socializing issues when Feliway is required."
Amazon Review By Jacquelin Davidson
20. Introducing the Ideal Pet Products Aluminum Sash Window Pet Door! This high-quality pet door is made of white aluminum and is designed to fit easily into most aluminum sash windows. The minimum window height requirement is 10.625". The door features a locking rigid flap made of unbreakable clear Lexan, allowing your pet to see through the opening while remaining safe. The door is recommended for pets 2 to 25 pounds.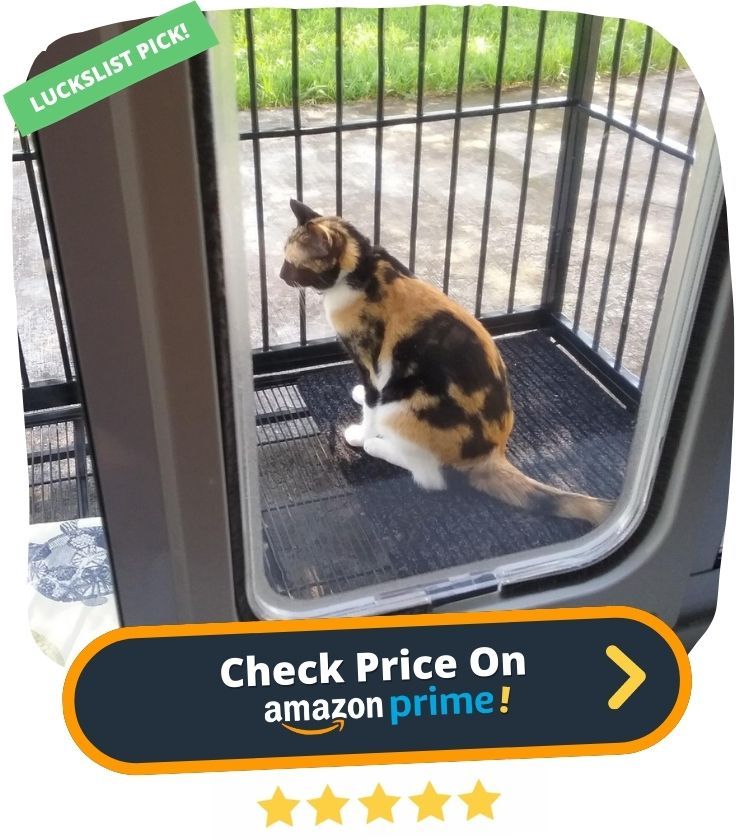 "Ok, first off, I was expecting some cheap knock off of a real cat door/window. It arrived in a heavy slender cardboard box, structurally more stiff than most packaging, and it had a convenient carrying handle on the top. When I picked it up, it had some weight to it, so while I knew it was aluminum, I didn't have any expectation of how sturdy it would be and how well constructed."
Amazon Review By Computerized Nurse
21. Looking for a stylish and unique scratching post for your feline friend? Look no further than the PAWZ Road Cat Scratching Post Cactus Cat Scratcher! This one-of-a-kind pet accessory is perfect for cats of all ages and offers a variety of fun heights to scratch, stretch, and play on. Made with natural sisal and soft carpet, the PAWZ Road Cat Scratching Post Cactus Cat Scratcher is both durable and comfortable for your kitty.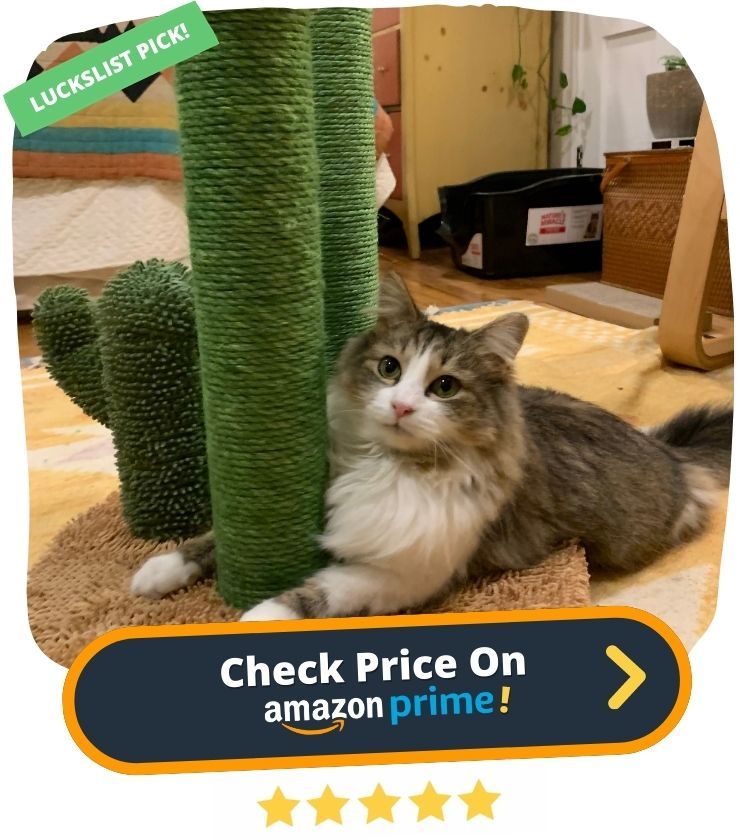 "Assembled in minutes, I was even done putting it together and the cats were trying to play with it! It's soooo cute and my cats love it!"
Amazon Review By Jakie S
22. Looking for a fun way to keep your kitty entertained? Look no further than the All for Paws Interactive Flutter Bug Cat Butterfly Toy! This toy is designed to activate your cat's prey instinct, providing them with rewarding interactive playtime sessions. The butterfly refills rotate in 360 degrees, so your cat can chase them around and around. Plus, the toy comes with two replacement butterflies, so your cat can play for hours on end.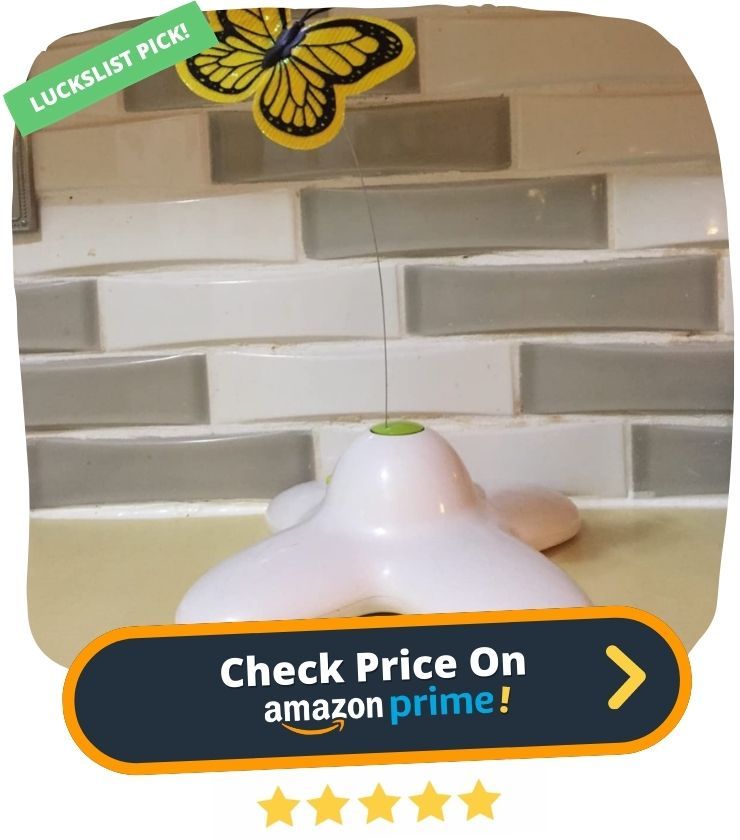 "First, BUY THIS MODEL NOT the one from the other vendor with on/off switch on bottom of the unit; you want the on/off switch on TOP of the unit. They look identical except for location of the switch … but there's a BIG difference in performance."
Amazon Review By Online Reviewer
23. Looking for a pet stroller that's easy to travel with and keeps your pets safe and comfortable? Look no further than the BestPet Pet Stroller! This stroller features swivel front wheels for easy navigation, a one-hand fold feature, and a lightweight yet sturdy design. Plus, the rear brakes ensure your pets are always safe. And with the padded interior and upper mesh window, you can keep a close eye on your furry friends.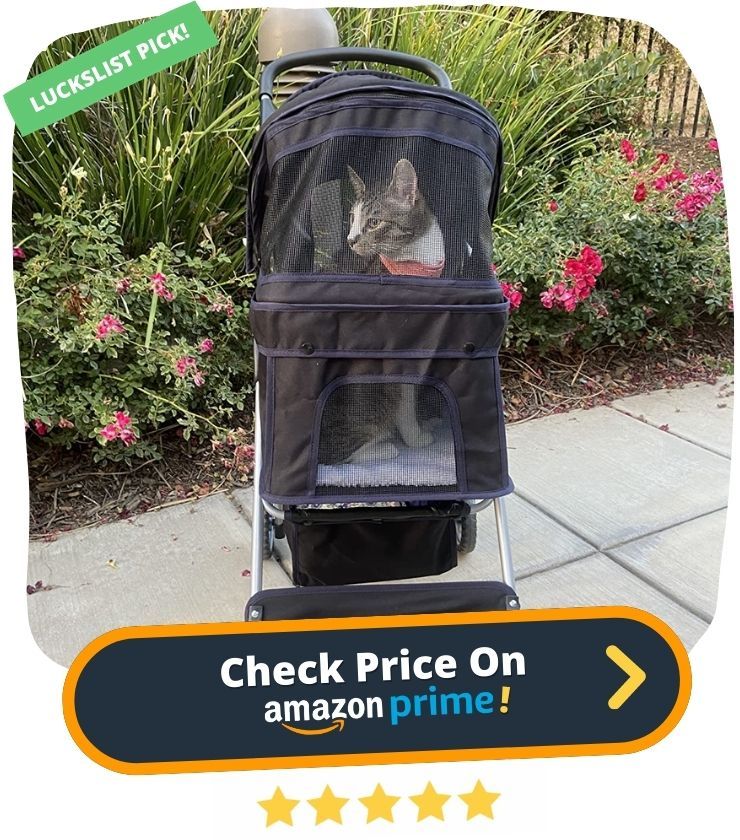 "I was surprised at how easy it was to put together! Admittedly, it was a little awkward to fold at first but now that I know what I'm doing, it's a breeze!"
Amazon Review By Amazon Customer
24. Looking for a place for your cat to relax and decompress? Look no further than the PawHut 20.5" Weaved Cat Bed! This bed is made from woven rattan, which is odorless and ventilated, providing your furry friend with the perfect place to escape from the hustle and bustle of daily life. The bed is also equipped with a soft cushion, made from a polyester and cotton blend, ensuring your cat is comfortable at all times.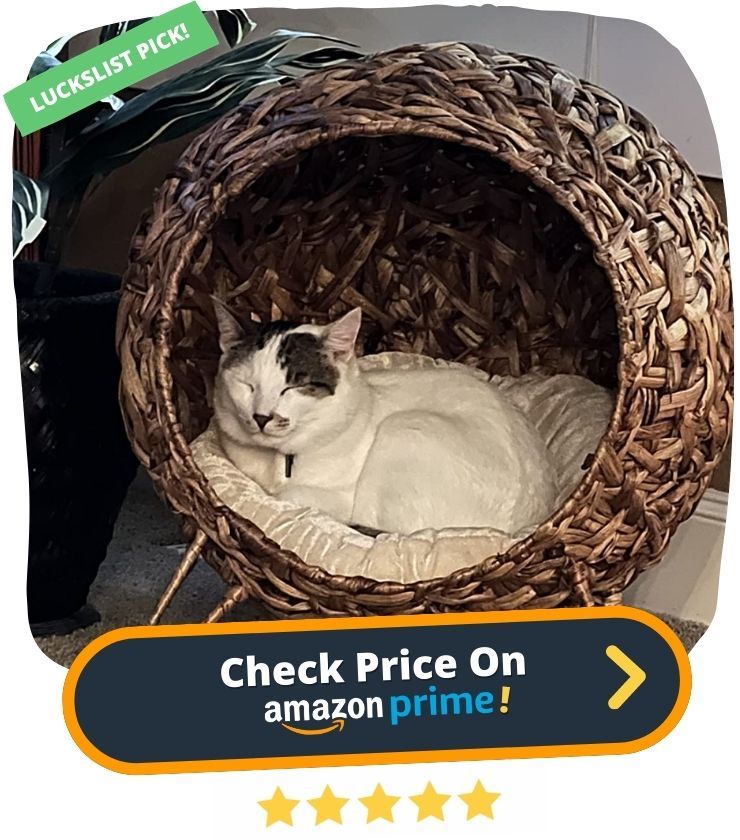 "And that's all that counts right? She was in it within 2 minutes of unwrapping it."
Amazon Review By DIY Country Girl
25. The Prosper Pet Cat Tunnel is the best way for your kitty to have fun and stay active. With three spacious tunnels, a built-in crinkle paper, a peephole, and a rattle ball toy, this popular tunnel chute provides hours of entertainment and exercise. The durable construction stands up to your cat's scratchy antics, and the center doesn't collapse like other tunnels.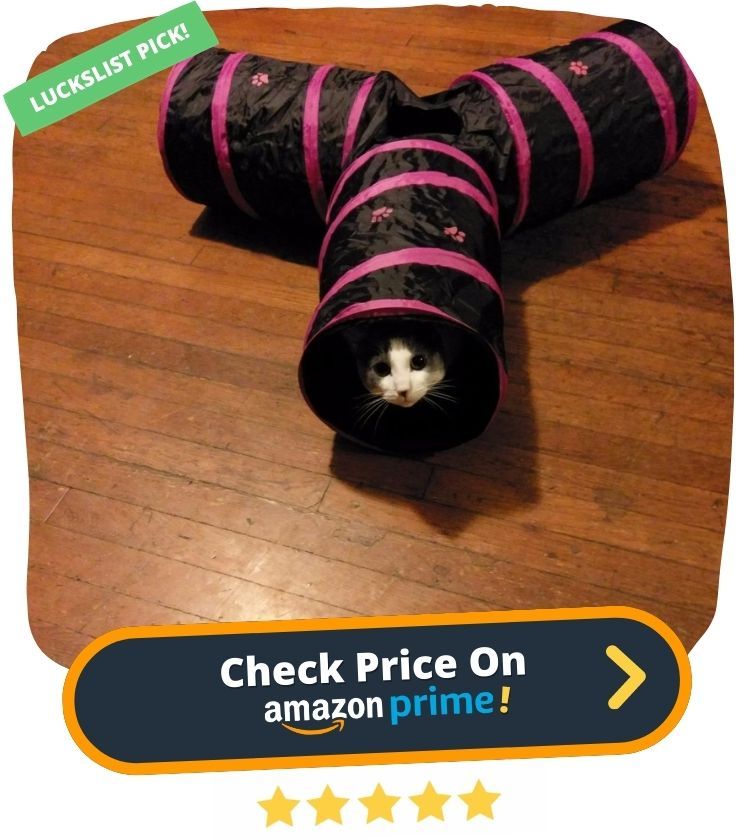 "This tunnel is our cat's favorite toy, we've had one for three years and it's still holding up. I just bought another one now we have more space, it's just as great."
Amazon Review By sdvs
26. Introducing the Thermo Birchwood Manor Kitty Home! This stylish and functional kitty home is perfect for any cat that needs protection from the outdoor elements. The real Birchwood construction is both UV protected and paintable, making it durable and long-lasting. The heated version of this kitty home includes the K&H Extreme Weather Kitty Pad Petite, which is thermostatically controlled to keep your kitty warm using only 25 watts of power.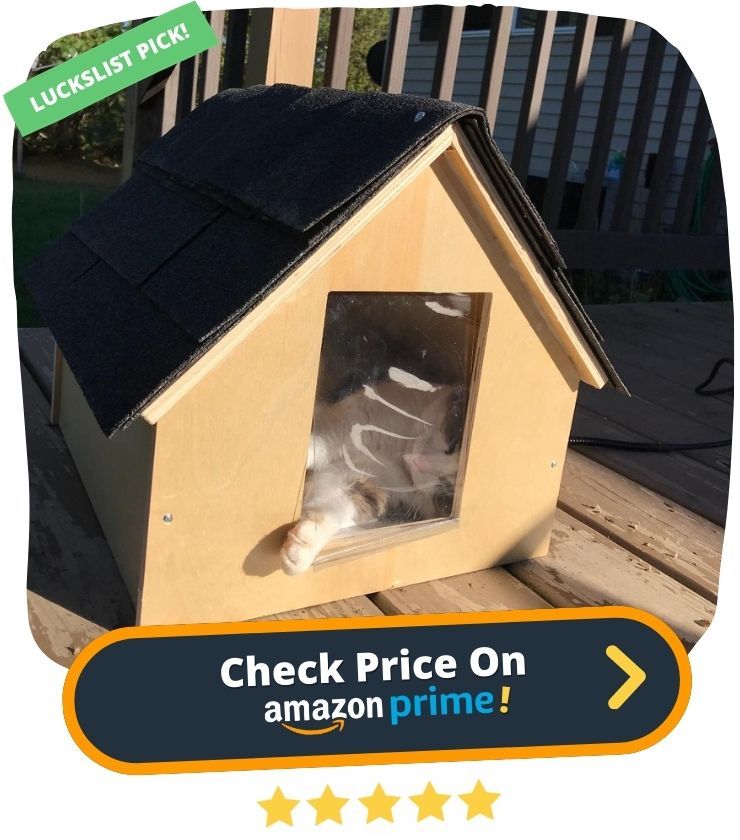 "Good quality birch plywood. CNC cut panels. Fit together easily. We added insulation to the inside and will shingle the roof with an added overhang."
Amazon Review By Steve
27. Most cats are pretty picky eaters. And when it comes to food, they can be even more particular. So when you're looking for the perfect bowl for your beloved feline, you want something that's not only stylish and functional, but also cat-approved. Introducing the FUKUMARU Elevated Cat Ceramic Bowls. These bowls are 15° tilted, which makes them the perfect angle for your cat to eat without strain or neck pain.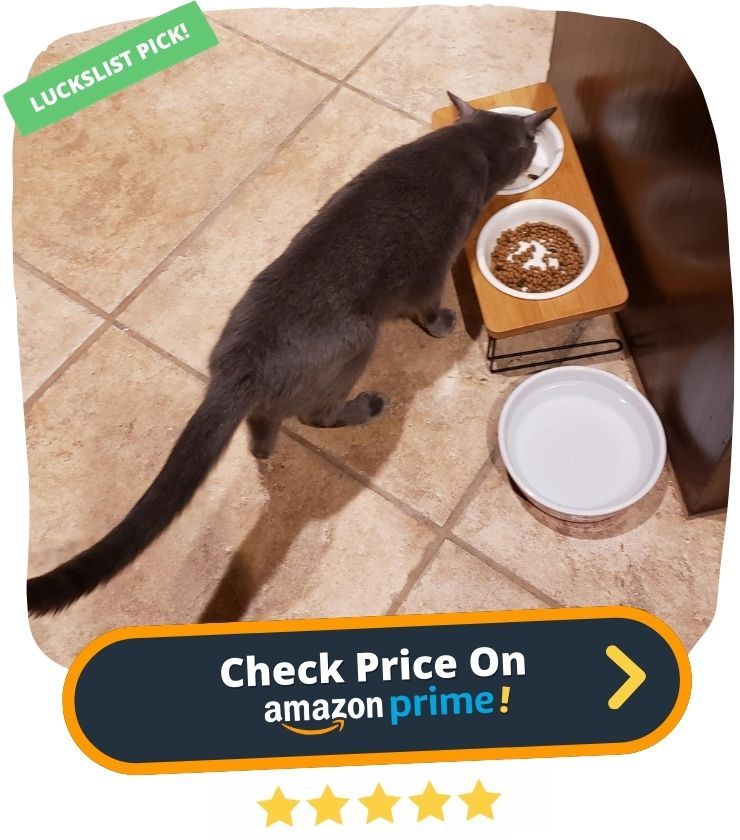 "Our younger cat eats her dry and wet food too quickly, causing her to throw up. For years we have been splitting her wet food into 4 servings to keep that from happening."
Amazon Review By Danielle K. Pratt
28. Introducing the Chilly Dog Boyfriend Dog Sweater! This stylish and cozy sweater is perfect for keeping your furry friend warm all winter long. Made from 100-percent wool, it's hand-knit by Quechuan Indians and fits dogs 18-28 pounds. Plus, it's machine-washable for easy care. So why not keep your pup toasty and stylish this season with the Chilly Dog Boyfriend Dog Sweater?
"I have owned small dogs who need sweaters for almost 50 years. I'm so excited about this sweater!! Most sweaters might last one winter. I have NEVER had a beautiful sweater like this for my dog. This is made out of 100% organic sustainable wool that is hand knitted."
Amazon Review By Mimi