The best foods are always breakfast foods, I hope you all agree. Some of you might think of best foods for breakfast like waffles, bagels, and pancakes but if you're on a keto-diet this stuff is not allowed. Luckily, there are still low-carb, healthy and delicious keto-friendly breakfast suitable for you.
Please check our list of keto-friendly diet breakfast recipes that will help you in your balanced diet every day.
1.Keto Breakfast Pizza
Perfect keto breakfast recipe uses a cauliflower base and gets loaded with avocado, smoked salmon, and runny eggs.
2.Cloud Eggs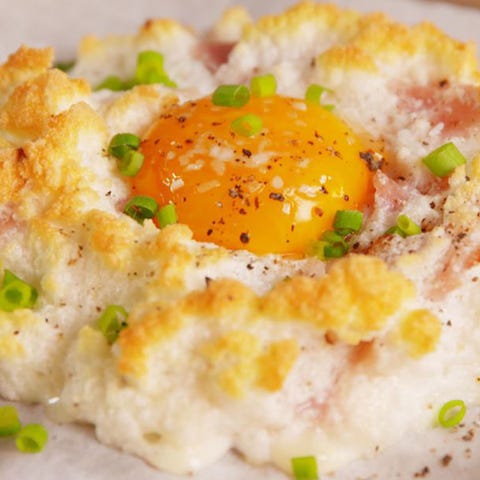 Hundred percent of yumminess for breakfast.
3.Collagen Keto Bread
Enjoy this zero-carb bread!
4.Loaded Cauliflower Breakfast Bake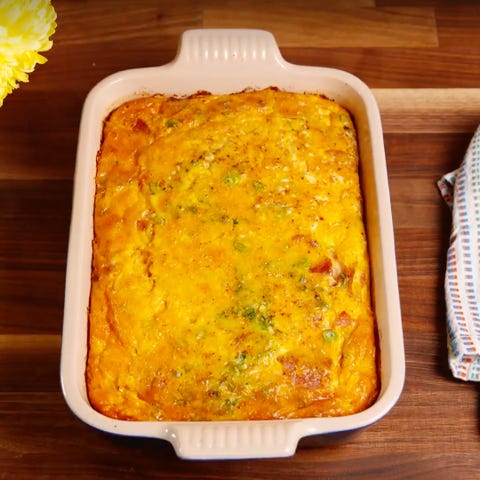 Cauli-power breakfast for a healthy keto-diet morning.
5.Cauliflower Bread With Crispy Bacon, Poached Eggs & Avocado
This keto breakfast recipe is 100% dairy-free.
6.Keto Sausage Breakfast Sandwich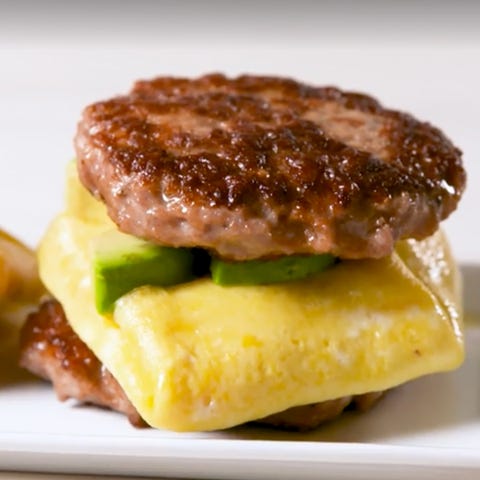 Make sure the sausages are the buns. 🙂
7.Keto Breakfast Tacos With Bacon and Guacamole
An ultra-satisfying breakfast taco with only 4 net carbs!
8.Keto Cannoli Stuffed Crepes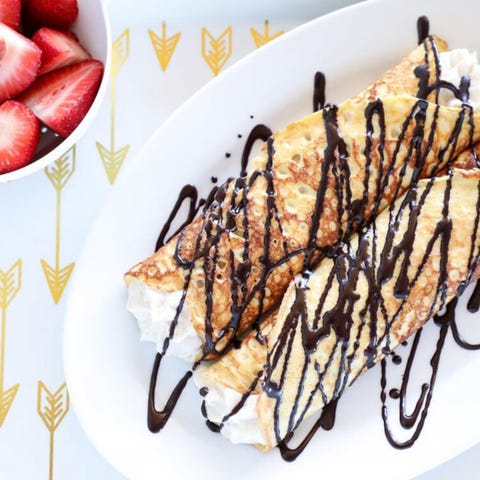 Pair with a shot of espresso and it feels like in Italy.
9.Bacon & Egg Fat Bombs
Savory keto breakfast recipe!
10.Baked Egg Avocado Boats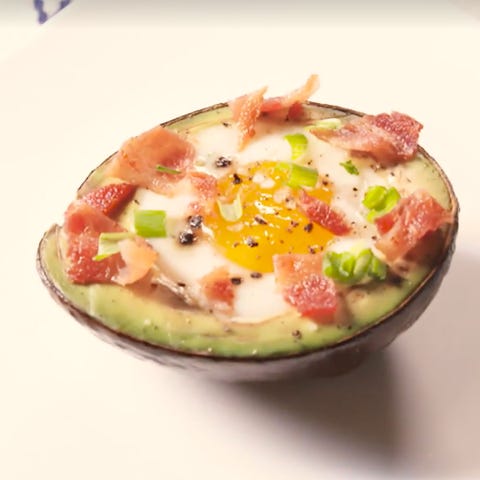 Eggs and avocados are basically a match made in heaven.
11.Bacon & Egg Breakfast Muffins
Egg muffins are the perfect make-ahead keto breakfast recipe!
12.Bacon Weave Breakfast Tacos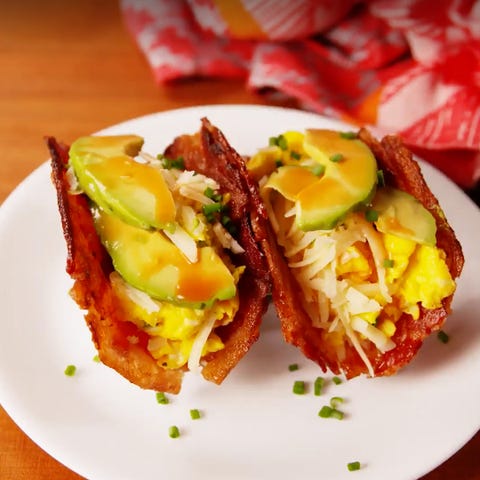 These bacon weaves must be appreciated as they should always be. So yummy!
13.Bacon Hash
Makes a good option for weekday mornings or weekend brunch.
14.Ham & Cheese Breakfast Roll-Ups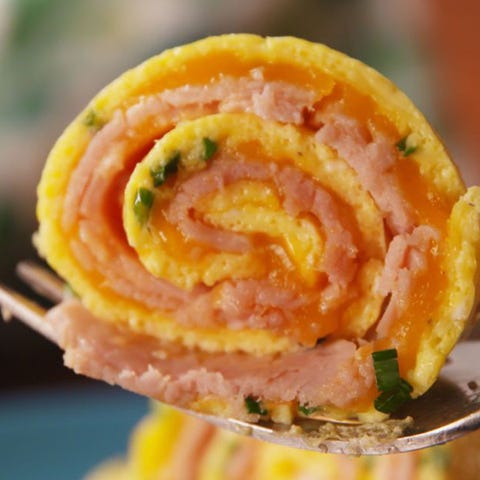 Rolls for the keto diet. Rock 'n roll! 🙂
15.Breakfast Egg Crepes With Avocados
Uses a cooked egg to wrap up layers of mayo, meat, and avocado.
16.Keto Breakfast Burrito Bowl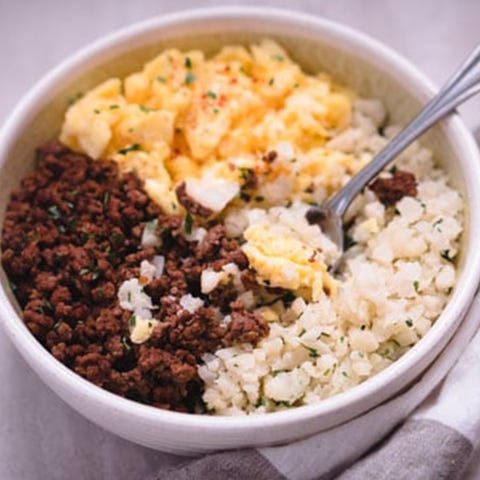 A breakfast bowl, that's good for you!
17.Soft Boiled Eggs With Butter and Thyme
Keep it simple, and tasty with this keto breakfast recipe.
18.Zucchini Egg Cups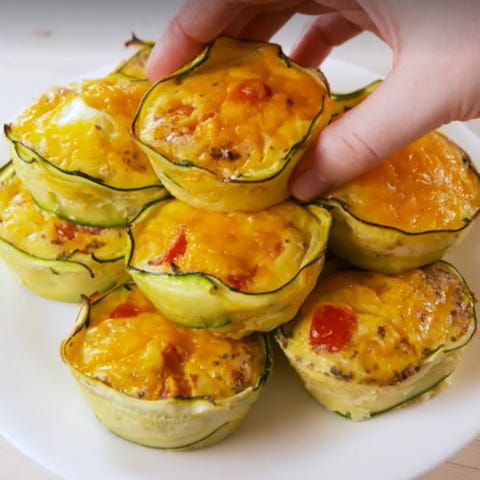 Whip these up during Sunday meal prep, and start your day off like a keto queen all week long.
19.Oil-free Blueberry Streusel Scones
The golden scones get sweetness from stevia and a burst of fresh blueberries.
20.Keto Fat Bombs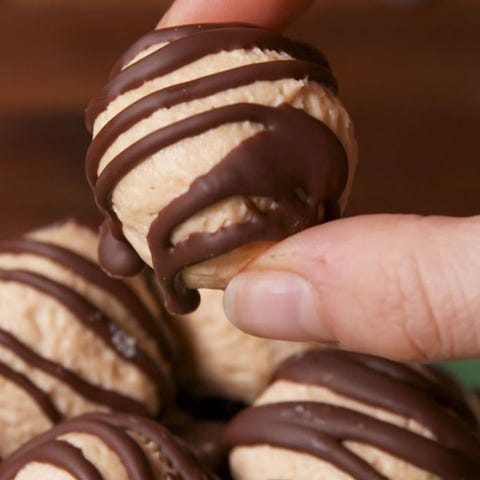 The only bomb I knew that's super delicious.
21.Paleo Bacon Lemon Thyme Breakfast Muffins
The almond flour cakes get studded with bacon bits and delicate lemon thyme for a buttery keto breakfast recipe!
22.Keto Banana Nut Muffins
Muffins? Who would be tired of it? Nah!
23.Mini Bacon Guacamole Cups
Bacon and avocado are already BFFs in the keto world.
24.Brussels Sprouts Hash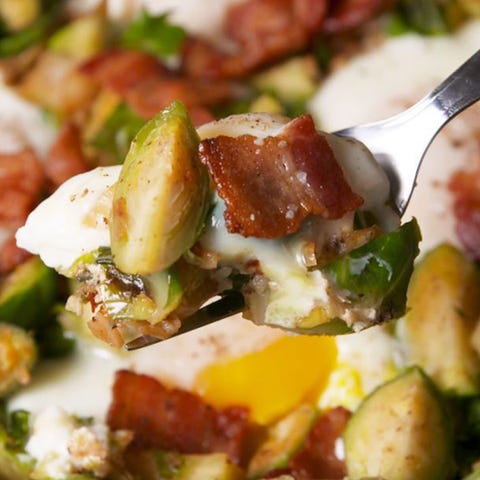 You will wake-up ahead of your time because of this yummy recipe.
25.Fried Radish and Cauliflower Hash Browns With Bacon
Spicy radishes mellow out when cooked with cauliflower rice and savory bacon.
26.Jalapeño Popper Egg Cups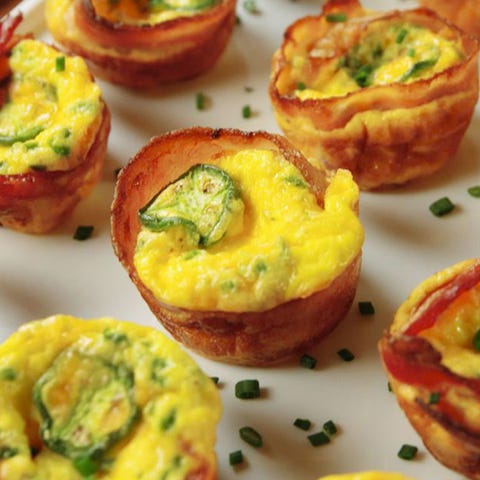 Bacon-wrapped eggs. Delicious, indeed!
27.Bulletproof Breakfast Buddha Bowl
Chock full of fiber-filled veggies, savory breakfast meats, and buttery eggs.
28. Keto Pancakes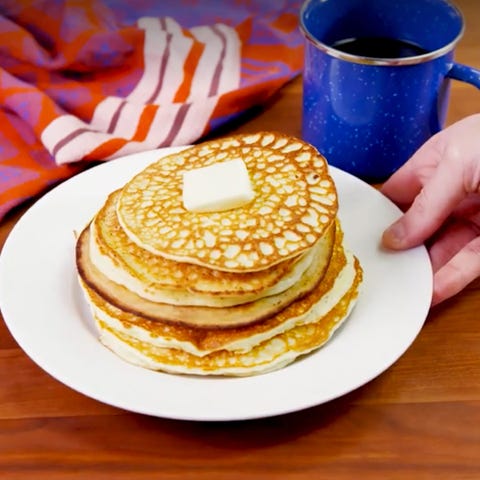 Pancakes on the keto-diet! Yes, so possible.