Is it possible to have tons of proteins on your vegan meals? Yes, it is! Here are 42 vegan foods loaded with protein.
1. Vegan Tacos
These vegan tacos are excellent for your next taco night.
2. Italian-Style Spaghetti Squash with Tempeh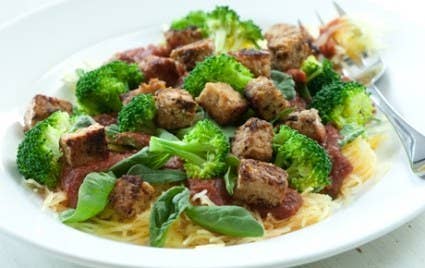 This dish is easy to prepare and is extremely filling.
3. Black Bean Salad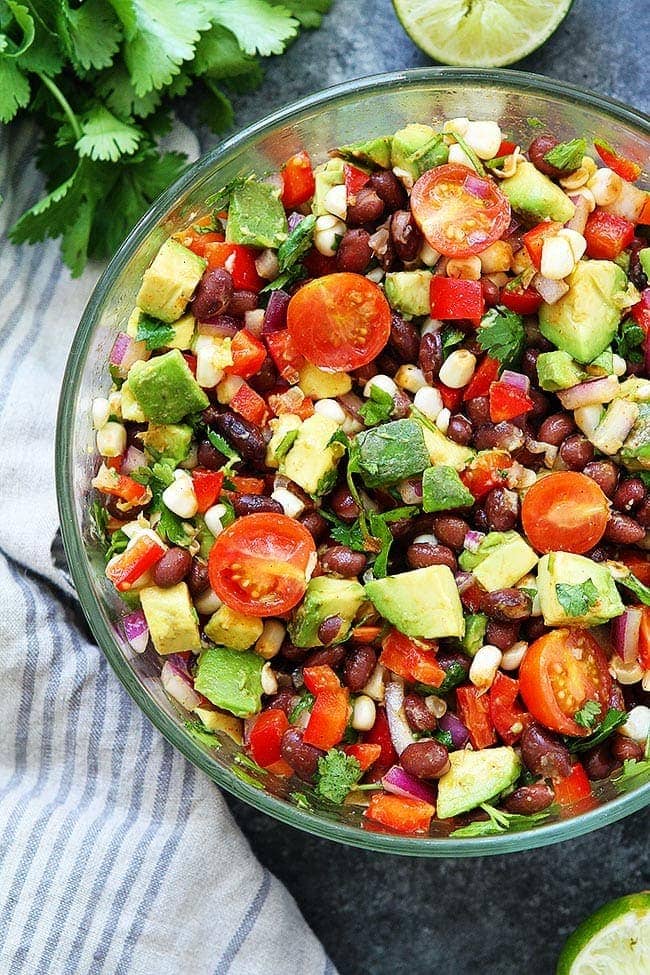 Easy and fresh! A crowd pleaser.
4. Corn Meal and Oat Waffle Mix
A whole-grain mix that is readily available when you want waffles.
5. Vegan Lemon Fettuccine Alfredo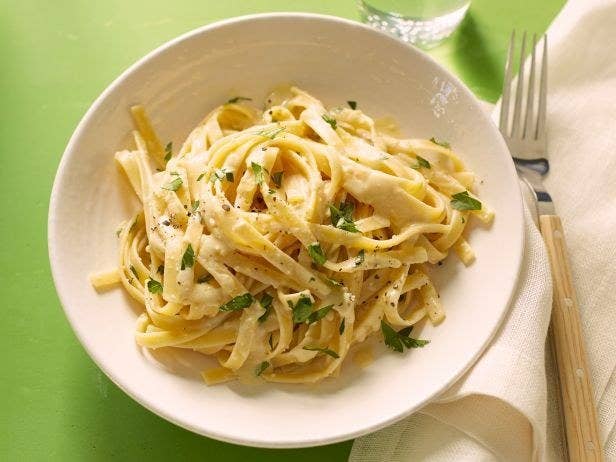 A healthy pasta dish for pasta lovers!
6. Cashew Crusted Tofu with Sweet Onion Chutney
Sweet and yummy.
7. Quinoa Lentil Salad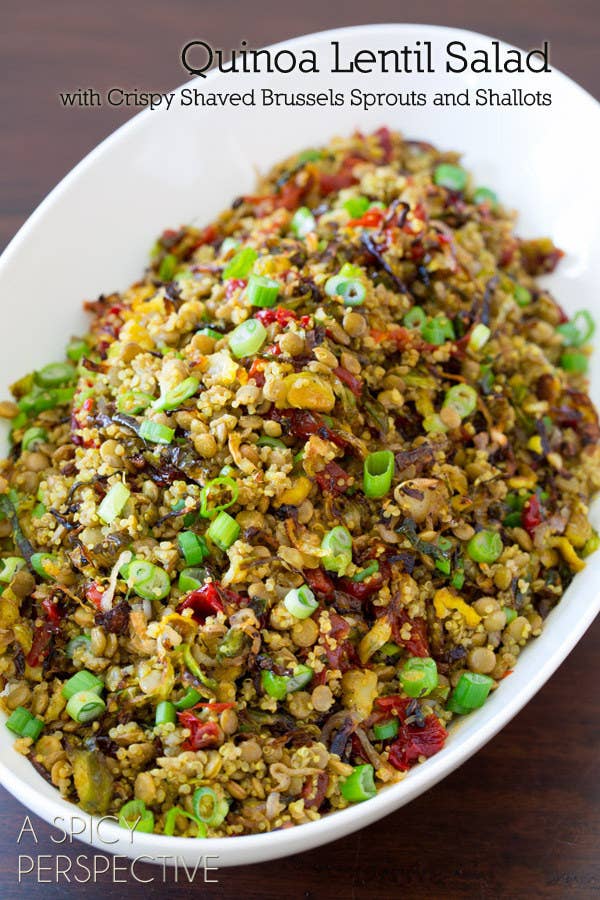 A healthy side dish that is filling and fragrant.
8. Vegetarian Shepherd's Pie With Seitan
Tasty, flavorful, and perfect for small parties.
9. Barley Risotto with Beans and Greens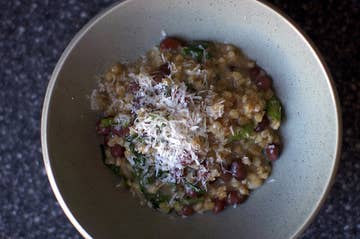 Flavorful grains, beans, and greens cooked perfectly.
10. Tempeh Reuben Club Sandwich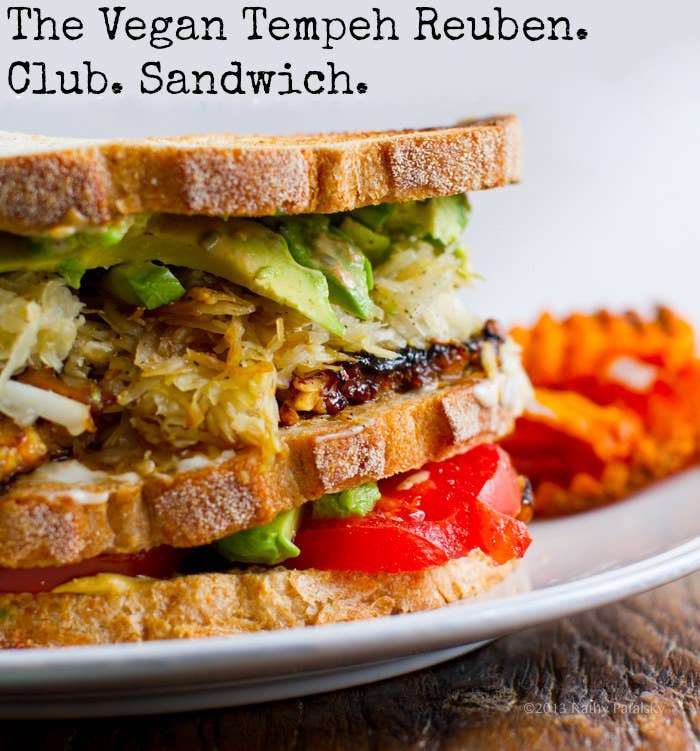 Unstack as you devour!
11. Quinoa Corn Edamame Salad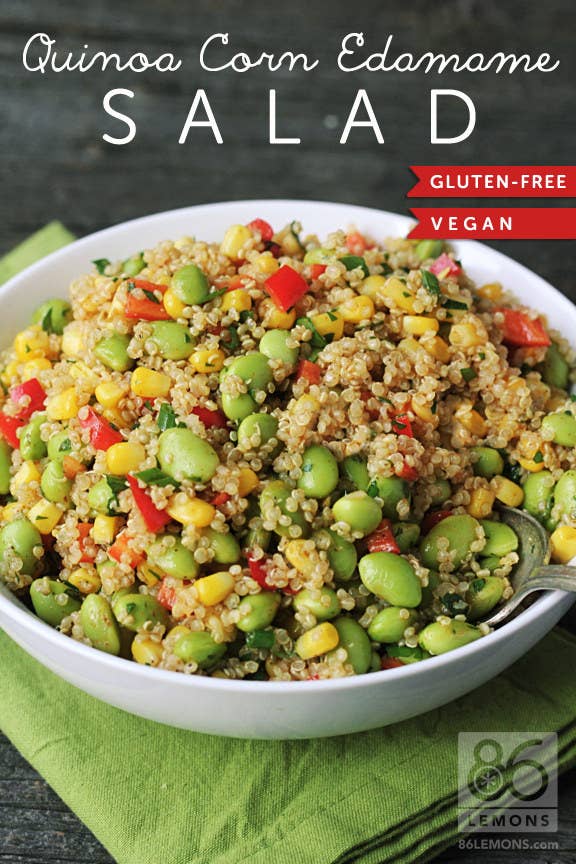 A rich source of calcium and protein.
12. Tofu Breakfast Tacos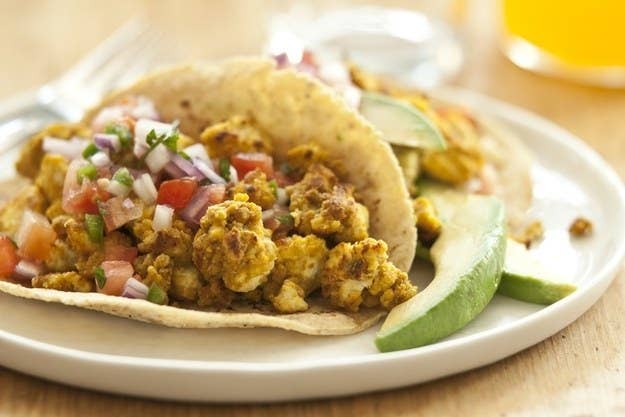 Vegans' ultimate favorite tacos.
13. Vegan Chili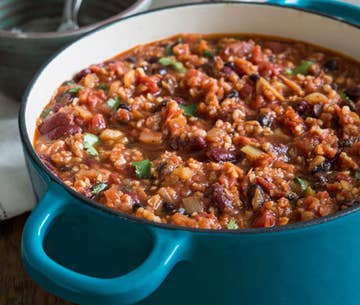 Use dried beans to substitute for canned beans.
14. Vegetarian Split Pea Soup Recipe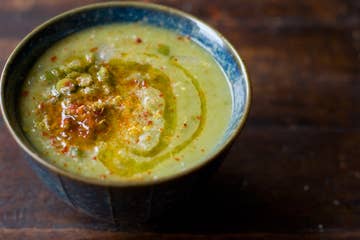 This dish delivers several nutritional benefits.
15. Kale Salad with Chickpeas and Spicy Tempeh Bits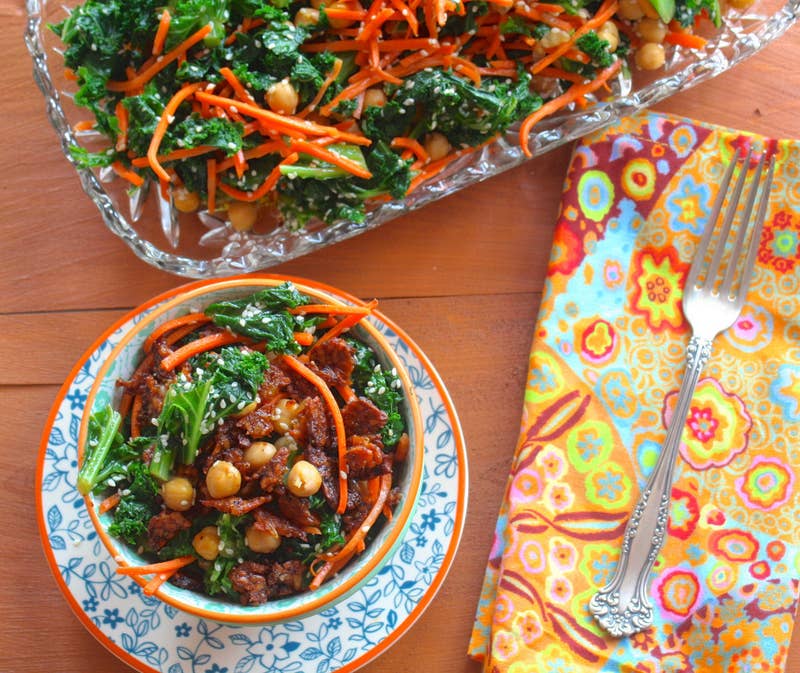 A light and refreshing salad full of vitamins.
16. Grilled Breaded Tofu Steaks with Spinach Salad and Tomato Flaxseed Bread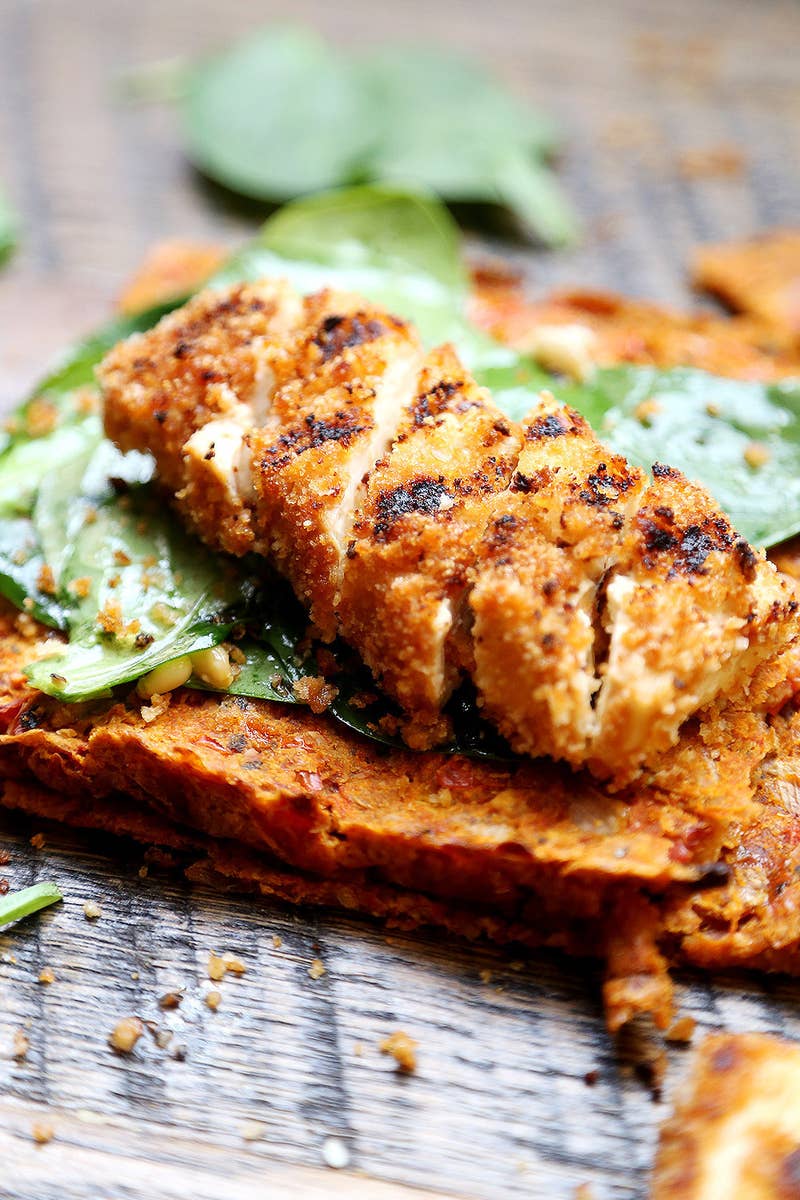 A must-try dish. Get the recipe here.
17. Seitan Panang Curry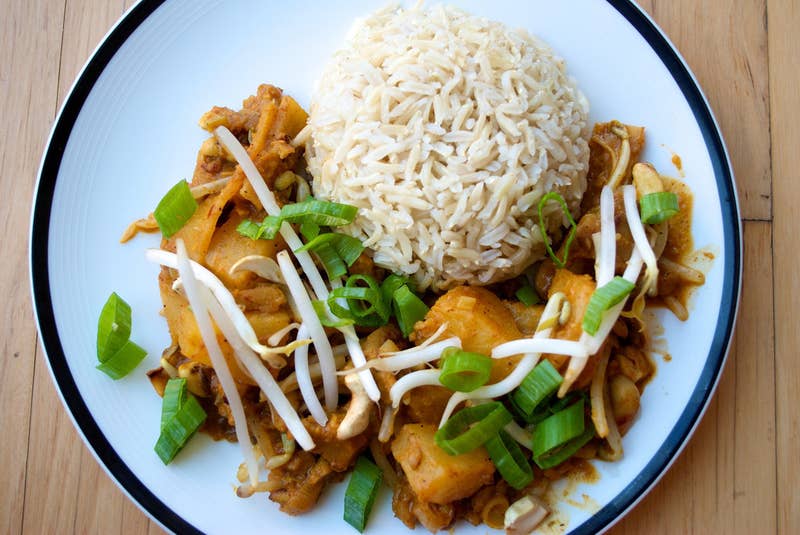 A homemade curry sauce like no other.
18. Bean-Kale Burgers With Sweet Potato Wedges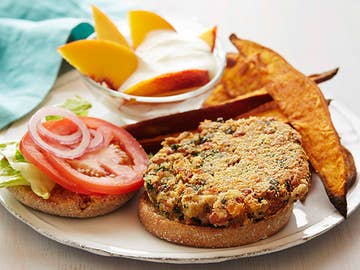 Grab a bite and you wouldn't ever want to stop.
19. Leek, Artichoke, and Lentil Mung Bean Linguine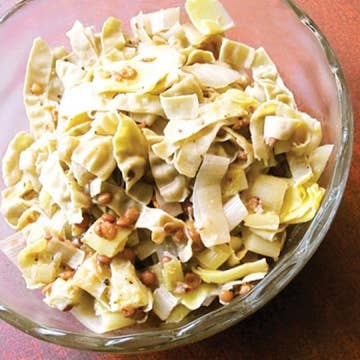 An awesome gluten-free, vegan pasta.
20. Chickpea and Edamame Salad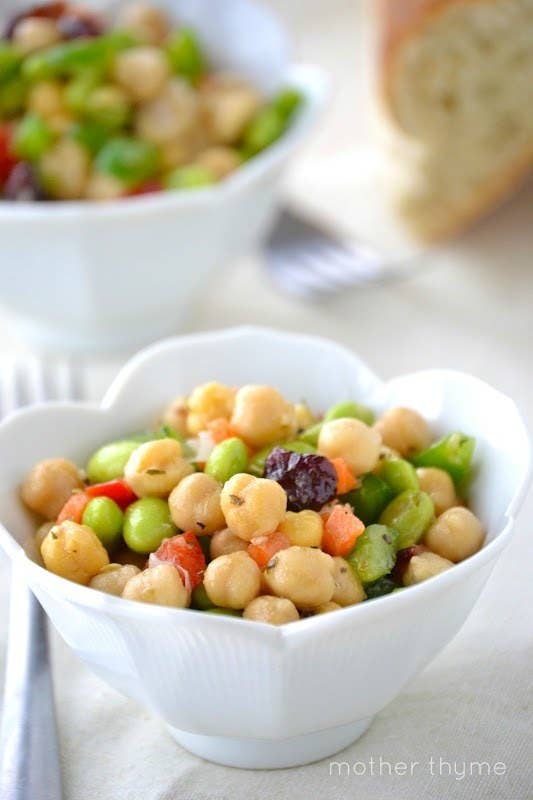 Enjoy as a side dish or a delicious light meal.
21. Curry Tofu Tacos with Pintos & Kale Slaw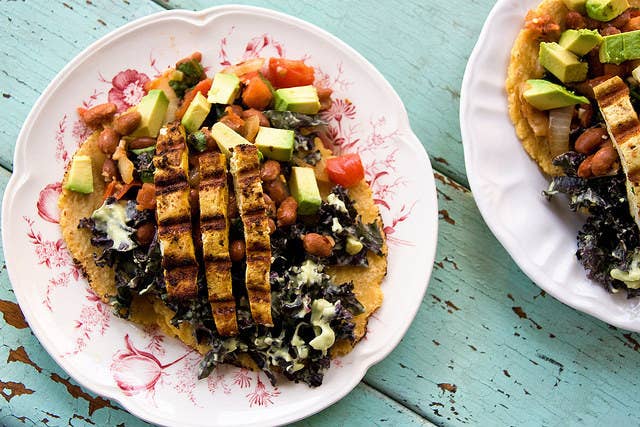 The entire recipe should only take 30 minutes or so.
22. Tofu Soba Noodles
This dish is ideal for those busy work nights. It only takes 20 minutes to prepare.
23. Brown Butter, Peas, and Mint Omelette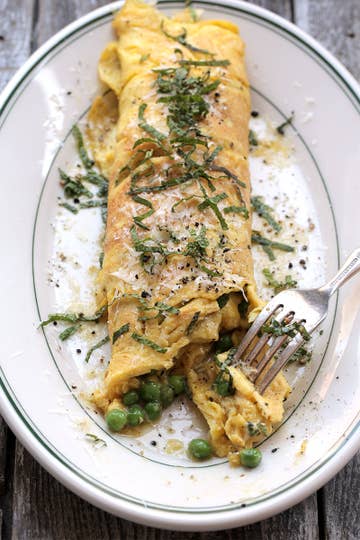 The nutty butter offsets the fresh flavor of mint and sweet peas.
24. Teriyaki Tofu Stir Fry
Flavorful sauce and veggies make for this perfect dish.
25. Quinoa Sushi with Tofu Steaks and Chickpea Bean Egg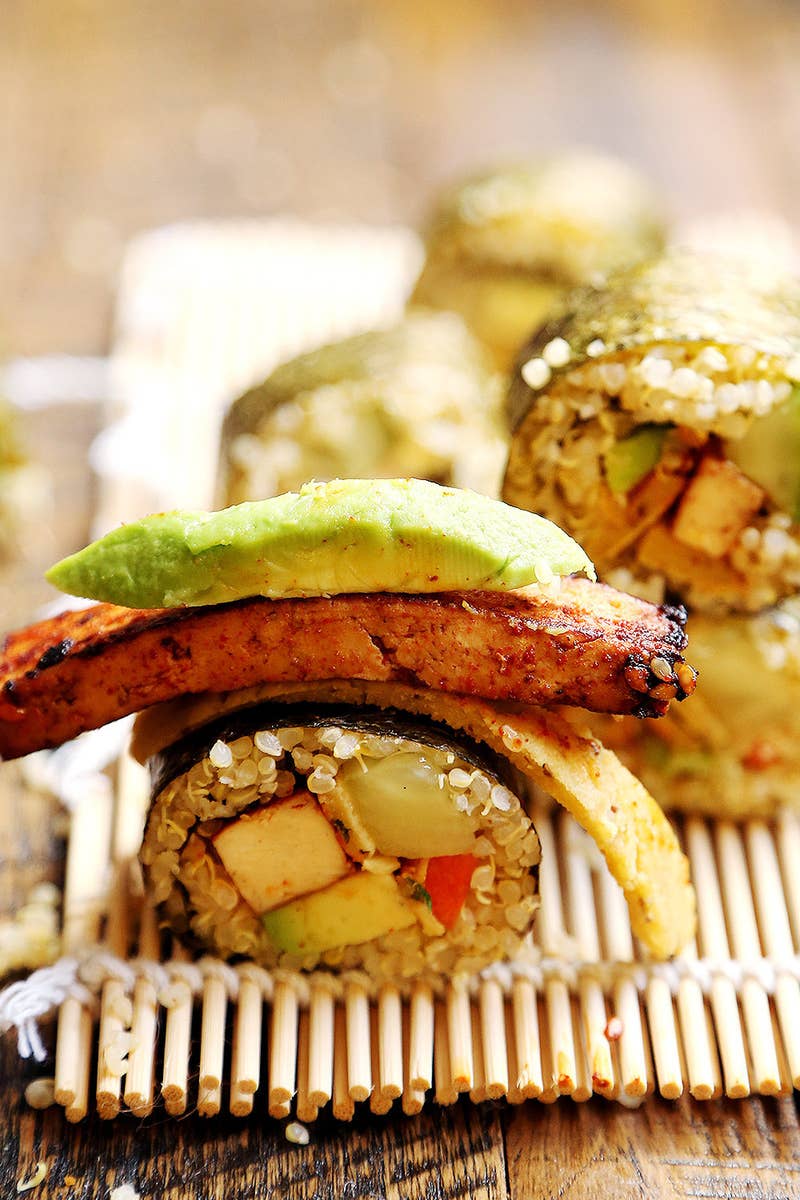 Tofu steaks are flexible and yummylicious.
26. Peanutty Quinoa Bowls with Baked Tofu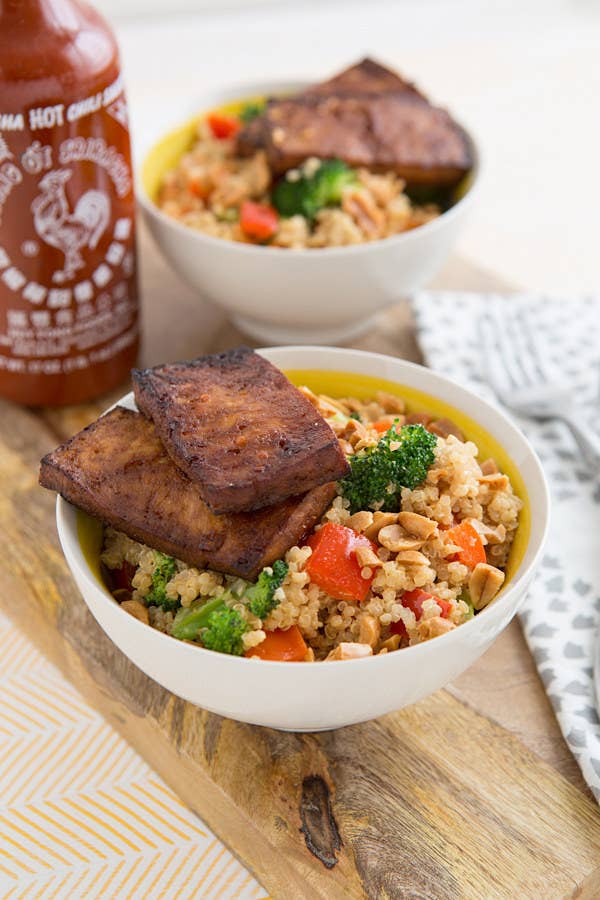 Baked tofu never tastes this great!
27. Stacked Enchilada Pie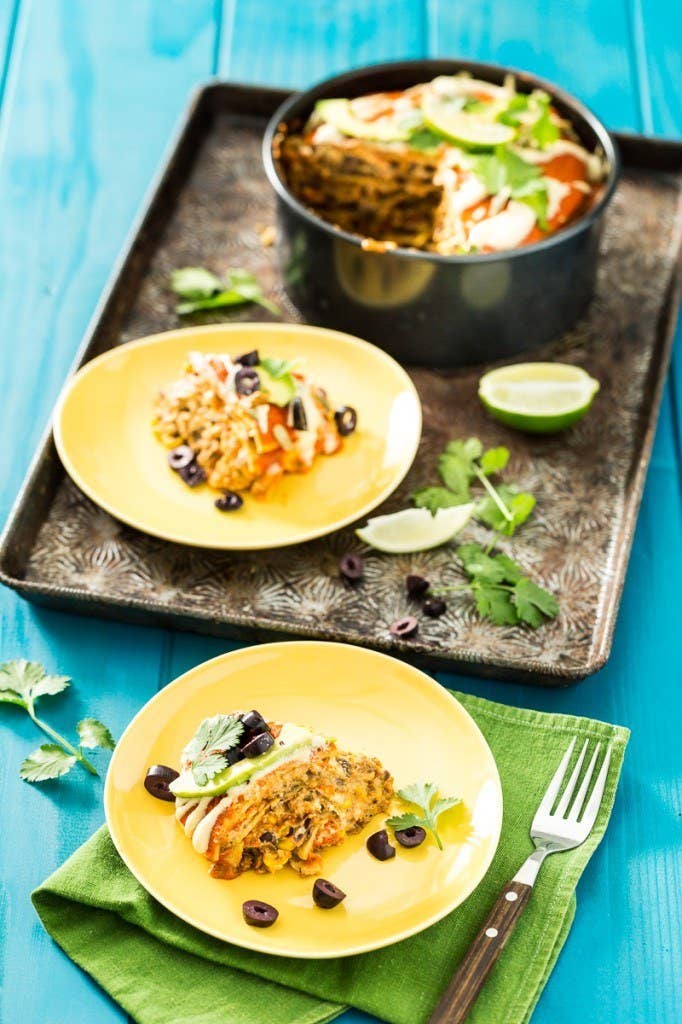 A perfect dessert after a sumptuous meal.
28. Parmesan Broth with Kale and White Beans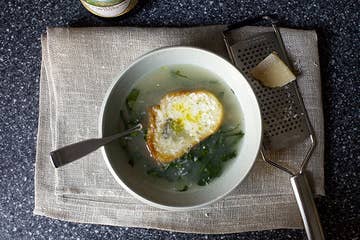 An excellent dish to prepare for that last minute dinner.
29. Baked Tofu and Quinoa With Chickpeas and Spinach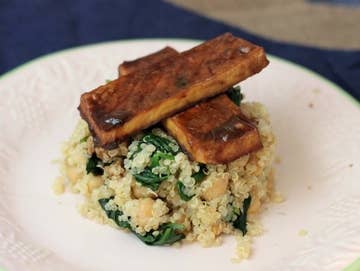 Try this dish and you will actually like being vegan.
30. Gluten-Free Vegan Protein Bars
Every bite starts with sweetness and ends with crackles.
31. Layered Raw Taco Salad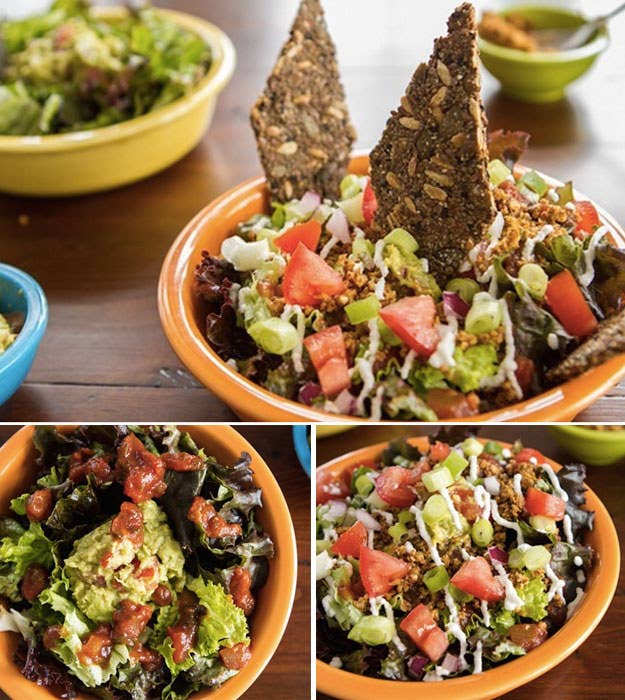 Deconstructed taco… only better!
32. Bean, Kale, and Egg Stew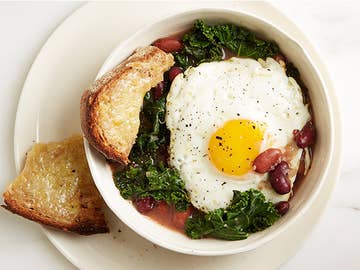 Eggs, eggs, and more eggs!
33. Egg in a Basket Grilled Cheese with Asparagus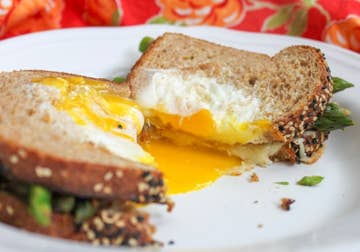 Egg lovers! This recipe is definitely for you all!
34. Meatless Meatloaf with Mushroom Gravy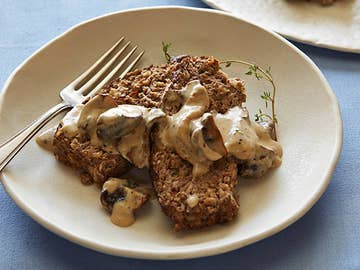 Meatless meatloaf… complicated but extremely delicious.
35. Tofu and Spinach Scramble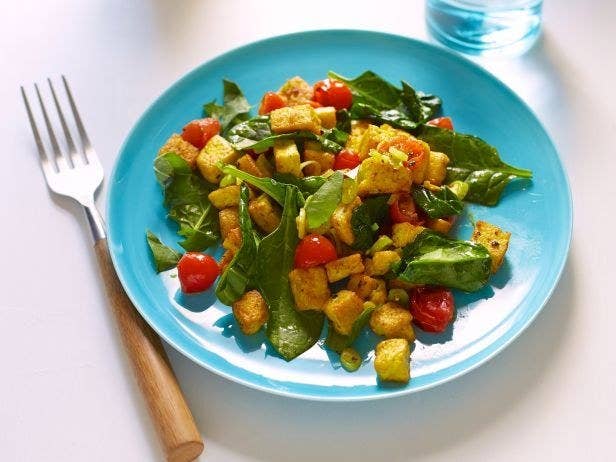 Green, red, and yellow… all the colors for a healthy dish.
36. Sun-Dried Tomato, Mushroom, And Spinach Tofu Quiche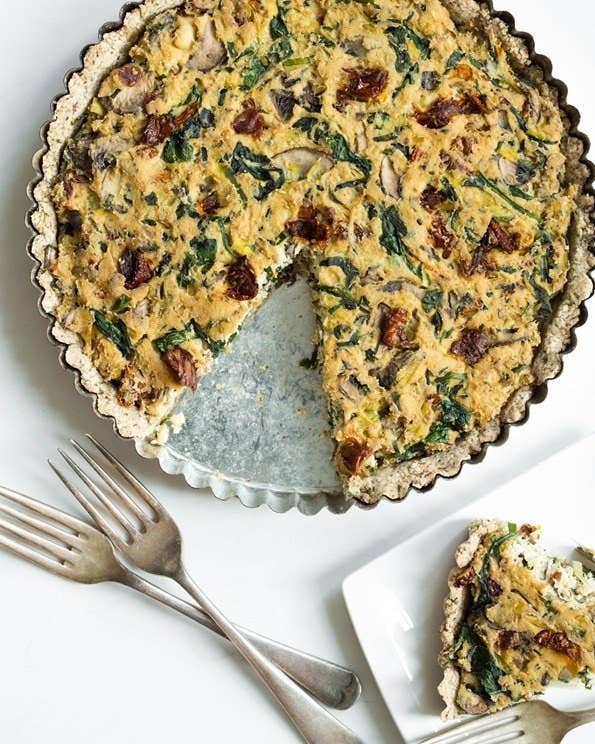 Best when served with coffee.
37. Cashew Noodles with Broccoli and Tofu
This dish will leave you feeling full for a long time.
38. Crock Pot Lentil Vegetable Barley Soup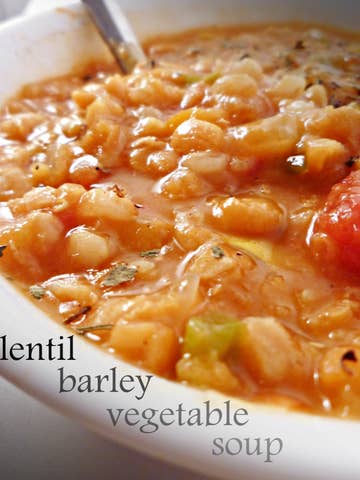 Serve on a cold week night.
39. Trisha Yearwood's Black Bean Lasagna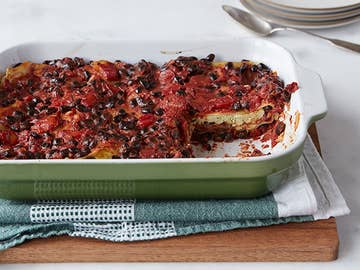 A vegan version of your classic lasagna.
40. Moroccan Spiced Sprouted Buckwheat Salad with Preserved Lemon & Toasted Almonds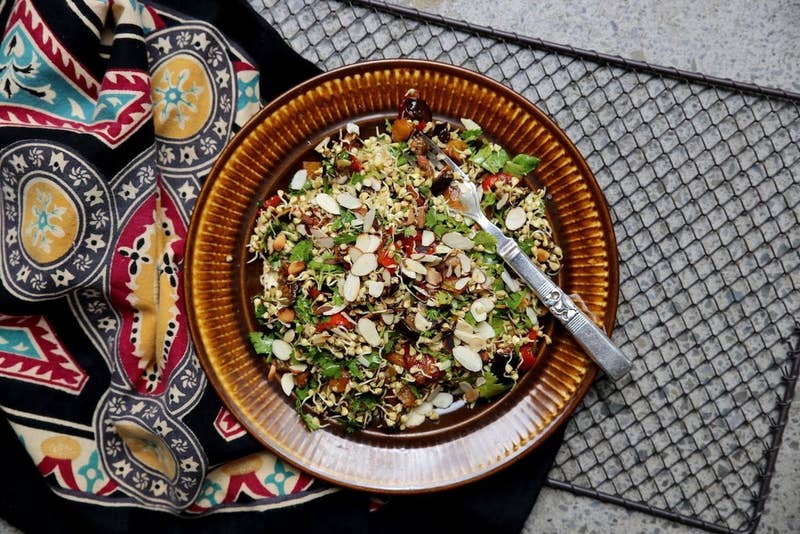 Citrusy and crunchy.. what more can you ask?
41. Avocado & White Bean Salad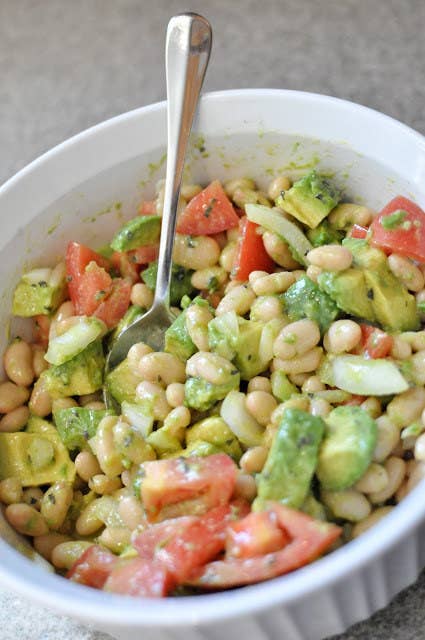 Tasty dish with a unique twist.
42. Black Bean, Arugula, and Poached Egg Stuffed Sweet Potatoes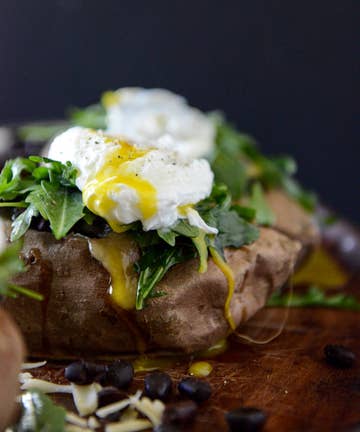 Another amazing dish for egg lovers!