This list of meat-free recipes sure is a hit for vegetarian. Our list of vegetarian dump dinners for crockpot recipes may not only give you palatable taste and delicious food but will also care about your health as a vegetarian. Please check 'em out.
1. Slow Cooker Potato, Corn and Jalapeno Soup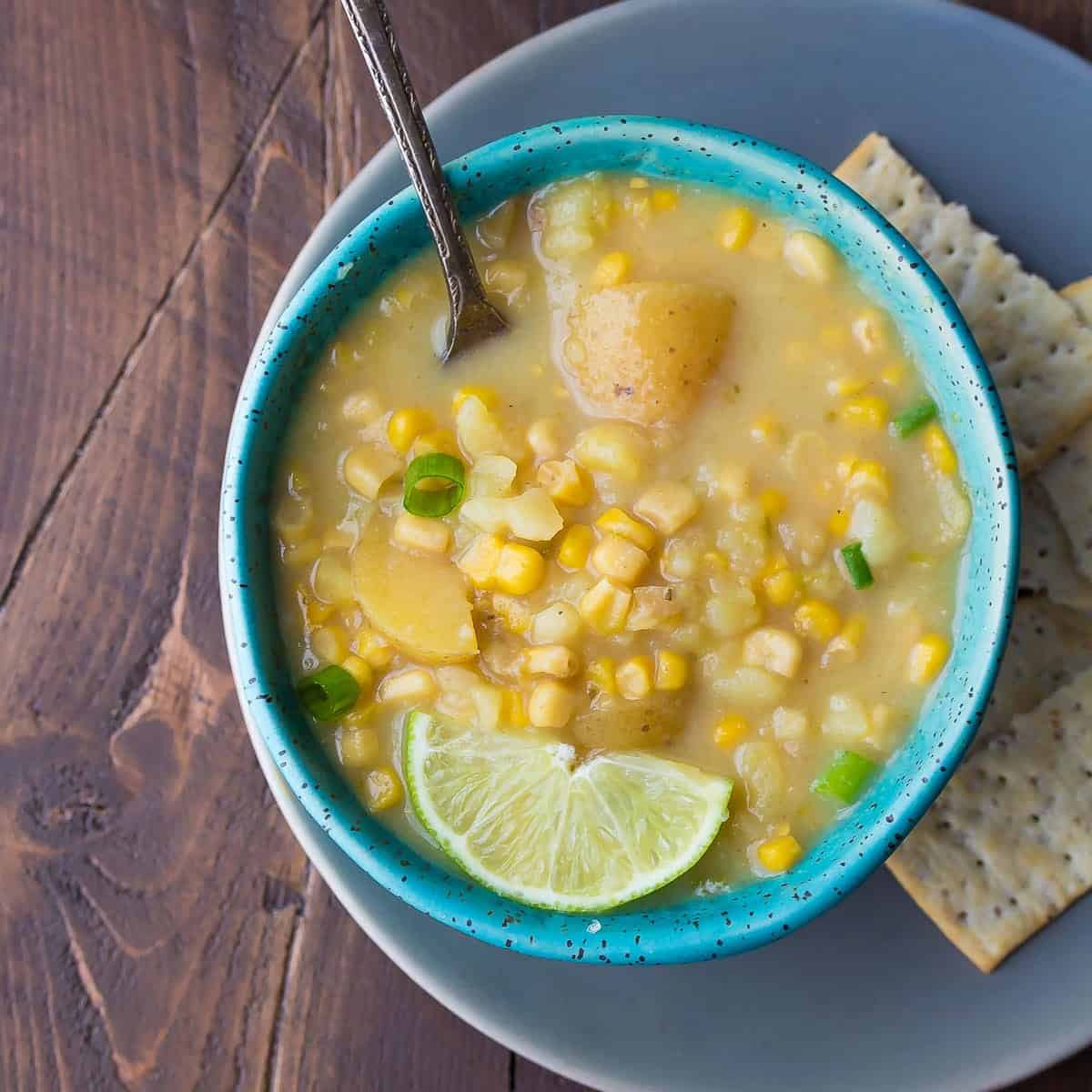 Dump everything in the slow cooker and you can walk away for 6 hours.
2.
Veggie Crock Pot Lasagna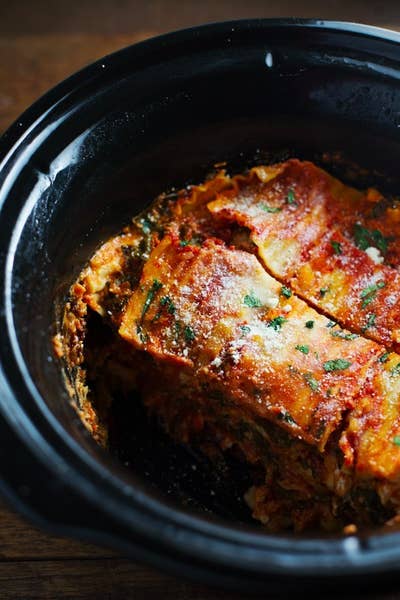 Packed with veggies,  easy to make, and made with simple ingredients.
3. Crock-Pot Madras Lentils
Whip up this delicious vegan comfort food with zero effort at all!
4.
Loaded Baked Potato Soup
Thick, creamy, and vegetarian loaded baked potato soup!
5.  Slow cooker Vegetable Curry with Chickpeas
Indian inspired slow cooker vegetable curry dish packed with protein and full of flavor!
6.
Slow Cooker Veggie Fajitas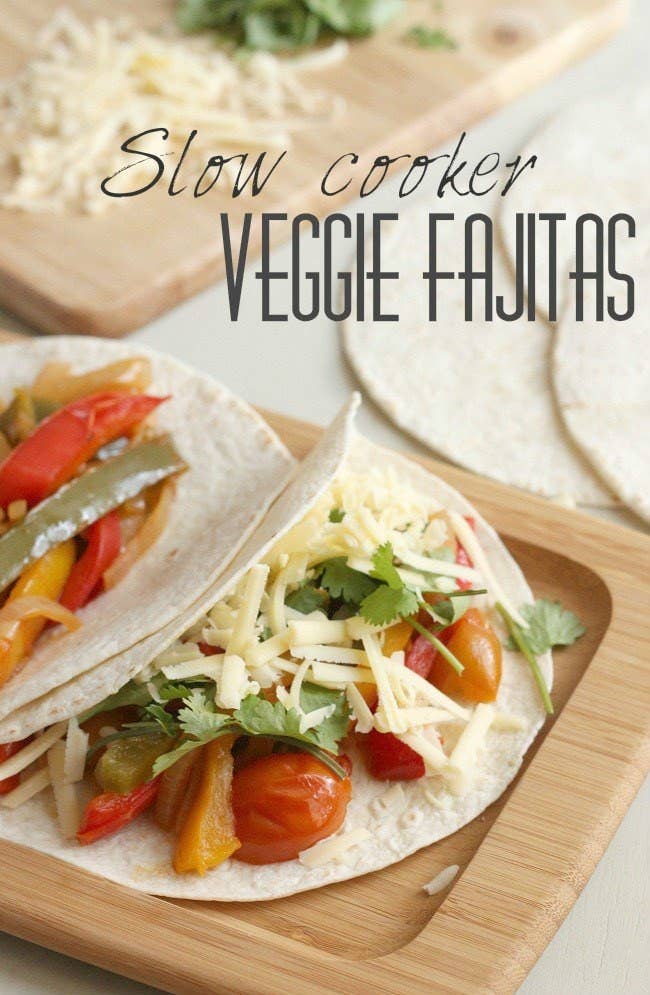 Soft flour tortillas, vegetables, cheese!
7.  Vegan Carrot Ginger Soup with Red Lentils
Healthy recipe with spices that's easy to make in your Crockpot
8.
Thai-Inspired Butternut Squash Soup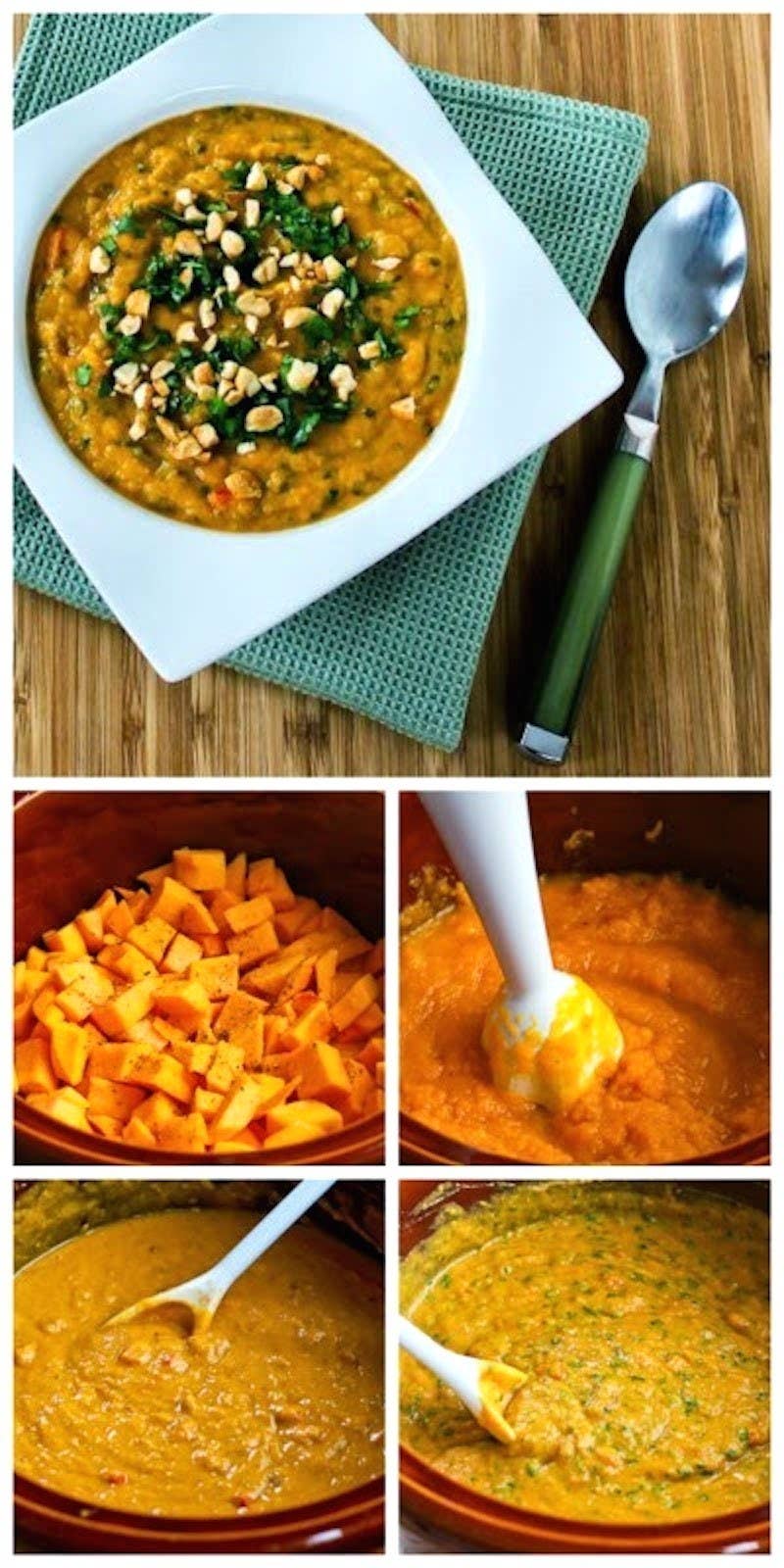 So delicious, low-glycemic, dairy-free, gluten-free, and Vegan!
9. Ultra Creamy Crock Pot Sweet Potatoes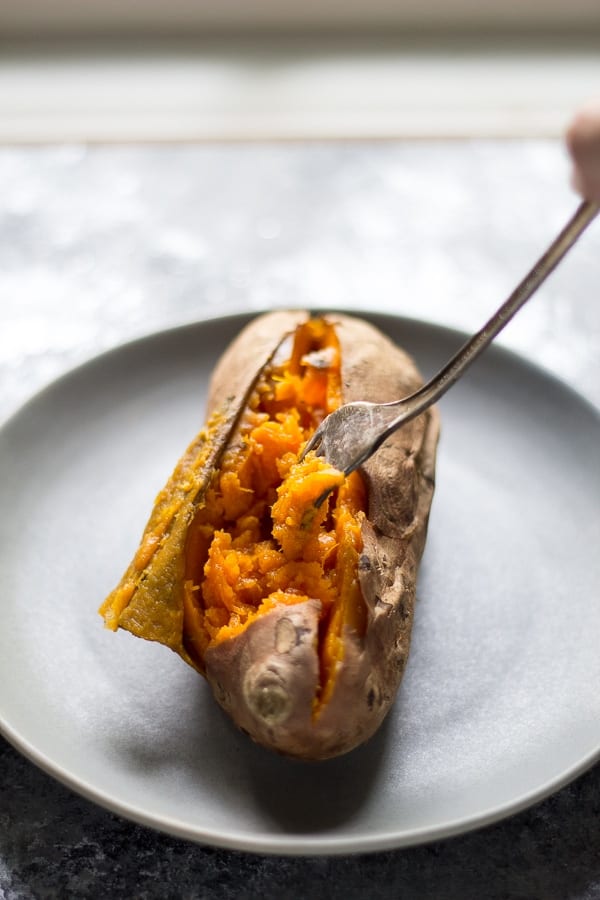 The most effortless recipe you'll ever make!
10.
Slow Cooker Barley Risotto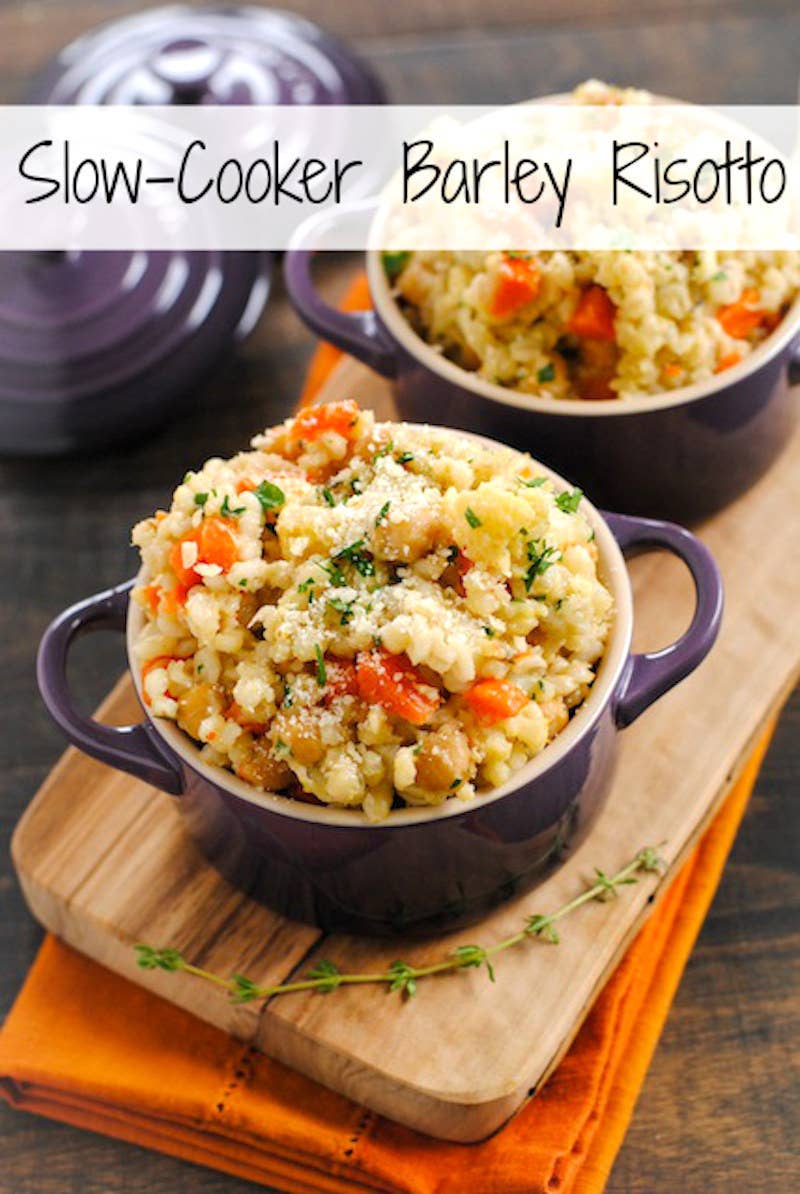 For a vegetarian dish, be sure to use vegetable broth instead of chicken broth.
11. Freezer Meal Stuffed Quinoa Peppers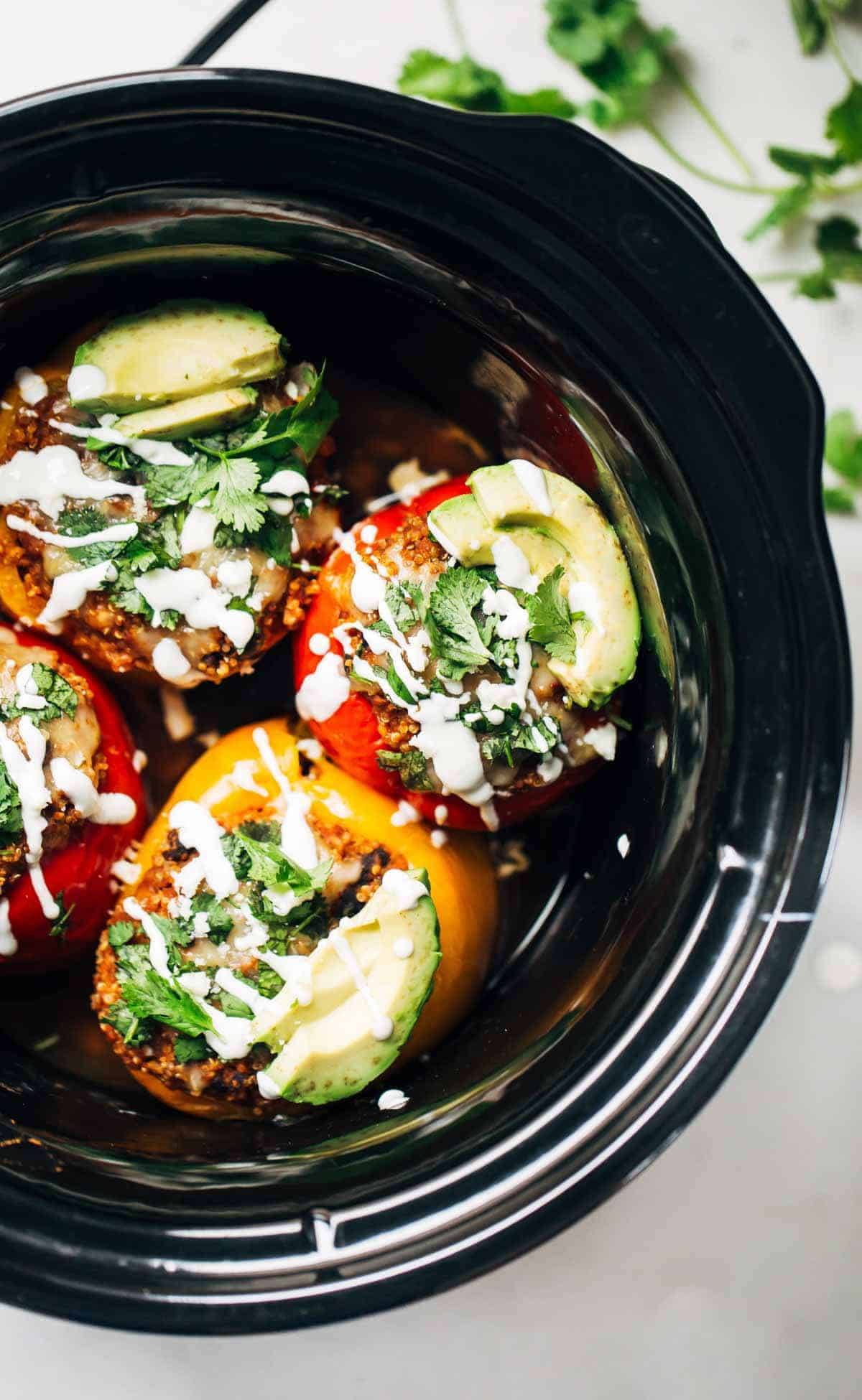 Stuffed with quinoa, enchilada sauce, black beans, cheese, and spices!
12.
Crock Pot Vegetable Soup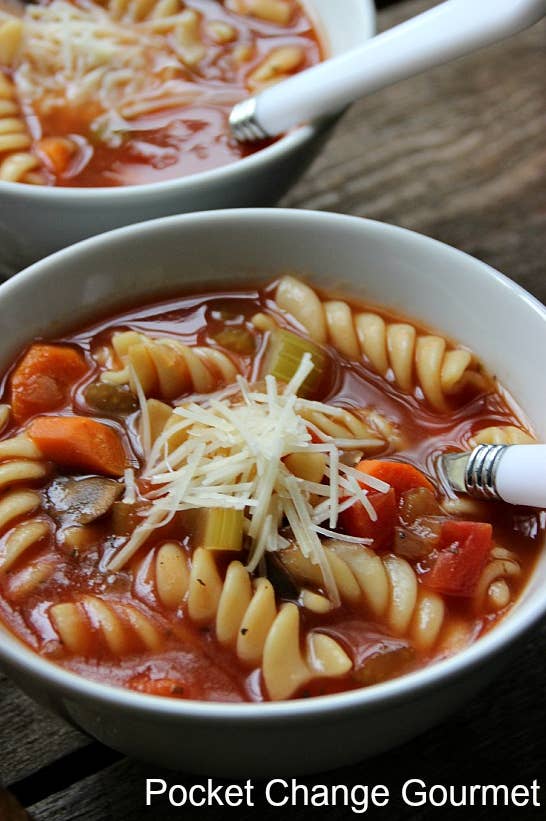 Simply delicious, and loaded with your favorite vegetables.
13. Anti-Inflammatory Broccoli, Ginger and Turmeric Soup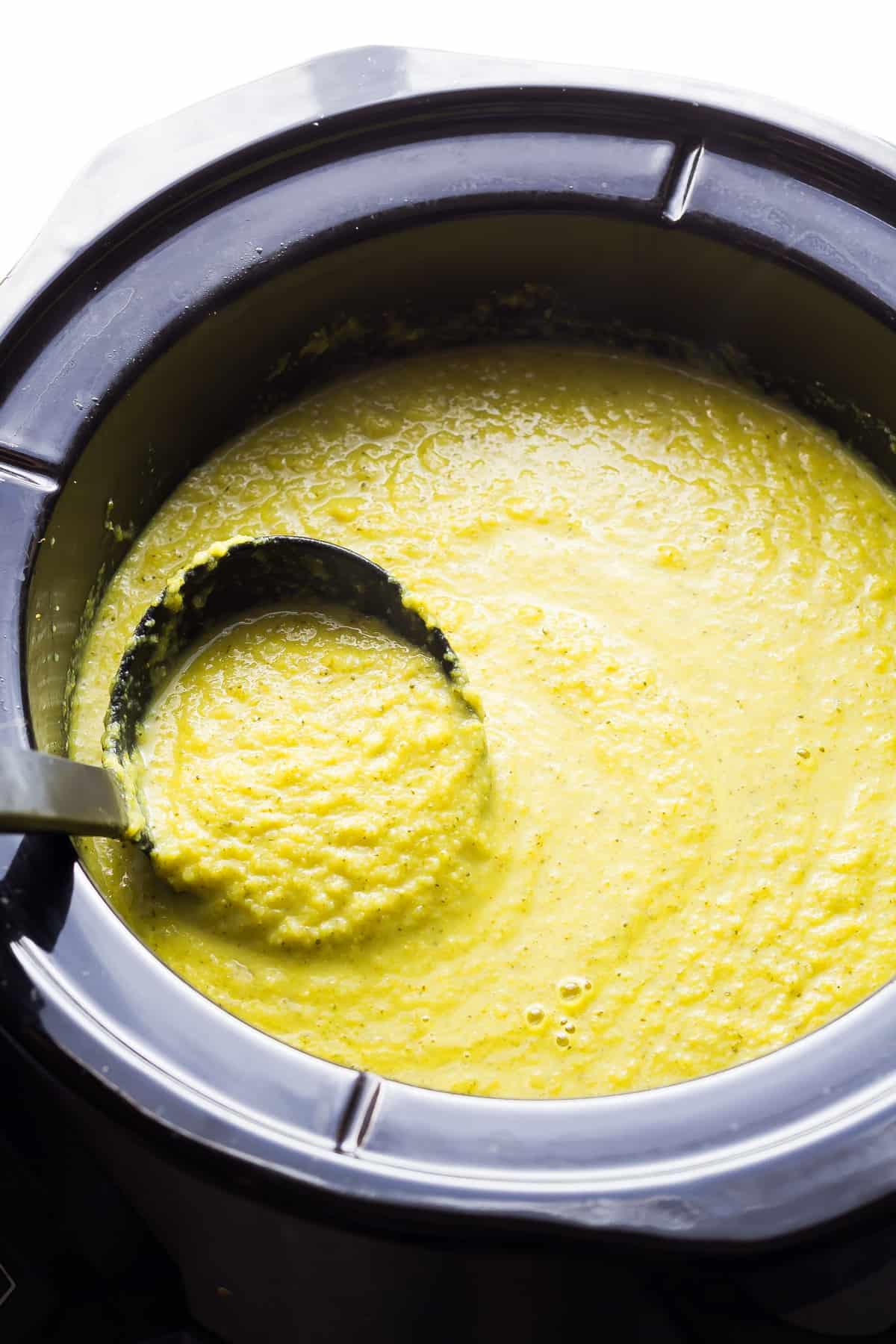 Packed full of veggies and with anti-inflammatory ingredients!
14.
Crock Pot Quinoa and Vegetables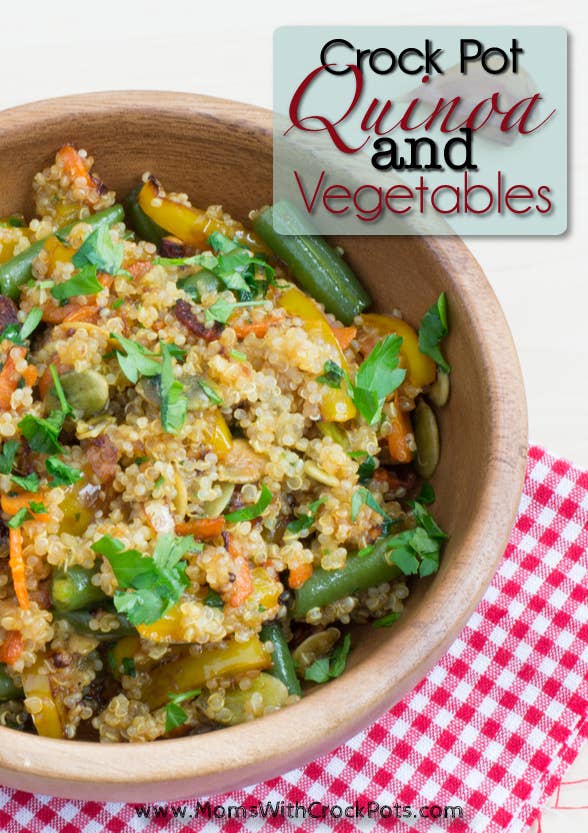 Turns out delicious every time.
15. Slow Cooker Three-Bean Chili
Suitable for gluten-free and vegan diet.
16.
Black Bean Pumpkin Chili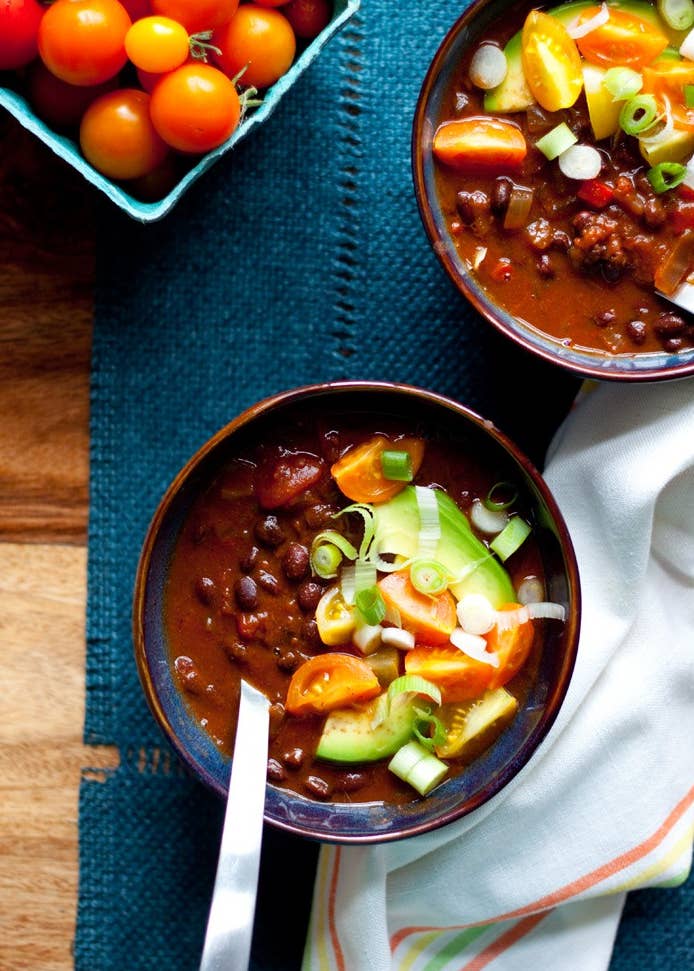 Makes a healthy dish even healthier!
17. Slow Cooker Brussels Sprouts with Cranberries, Pecans, and Butternut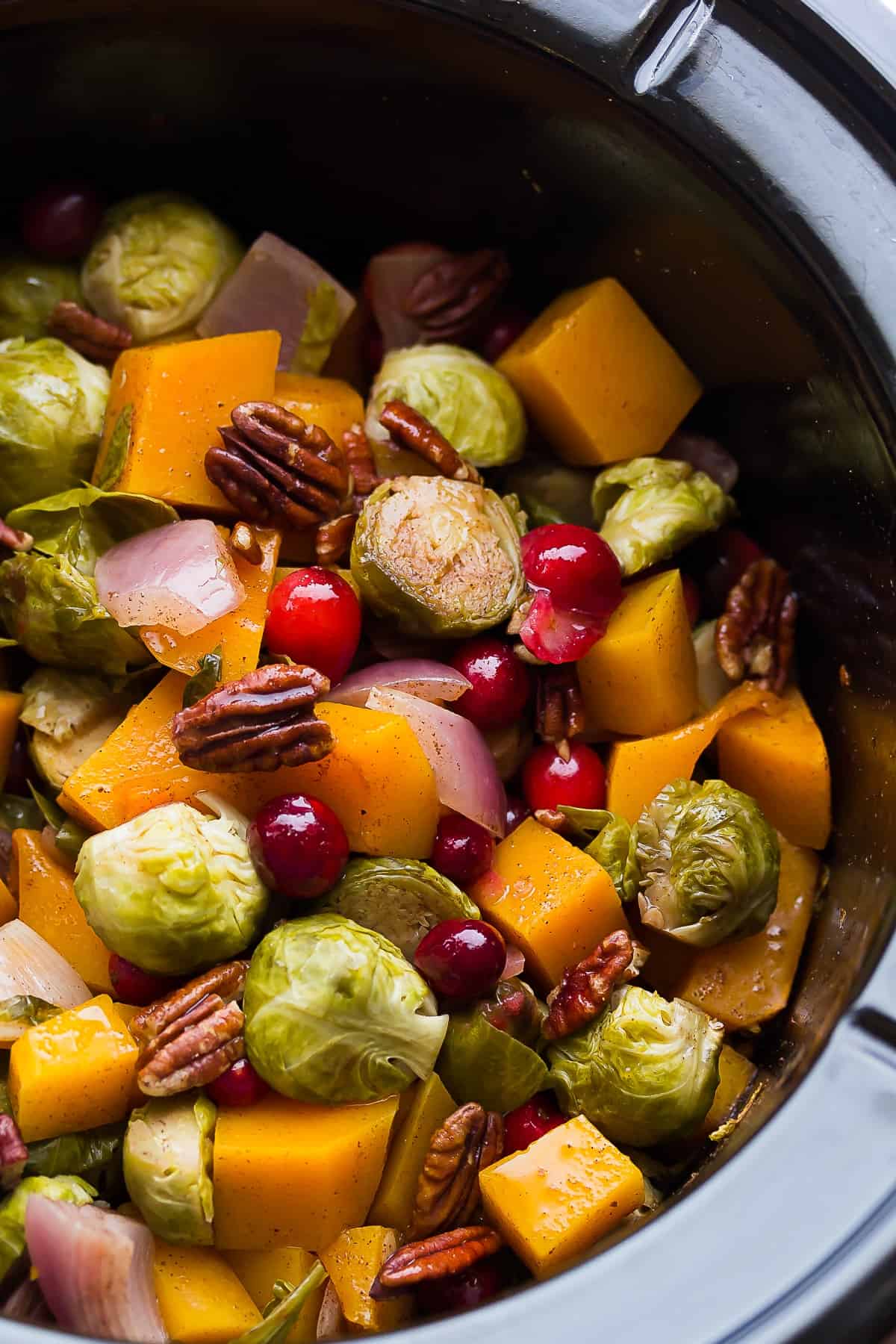 No one is going to be avoiding these Brussels sprouts!
18.
Crock Pot Mushroom Stroganoff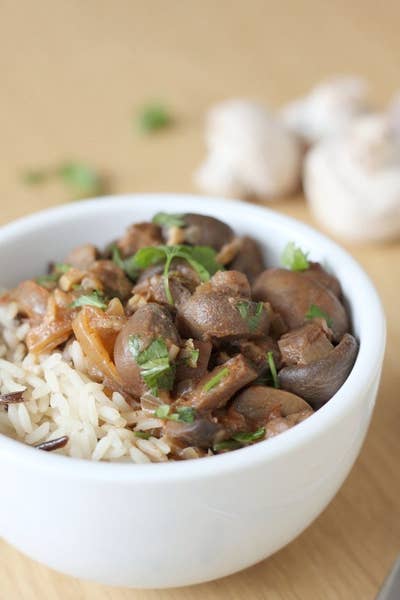 Rich and creamy, and it goes very well with whatever carb you want to serve it with!
19. Slow Cooker Sweet Potato Chickpea Chili
Has smoky chipotle and a squeeze of lime. This is so vegan!
20.
Crock Pot Cauliflower Bolognese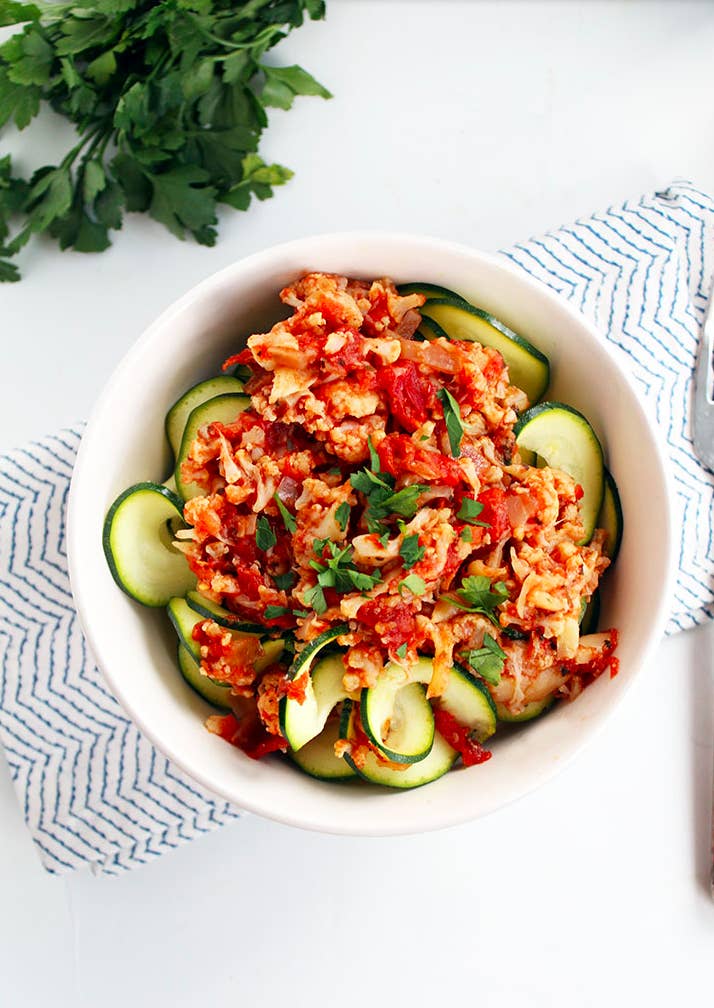 Delicious vegan bolognese. A crockpot bolognese sauce over zucchini noodles!
21. Slow Cooker Spicy Madras Vegetable Curry with Coconut Milk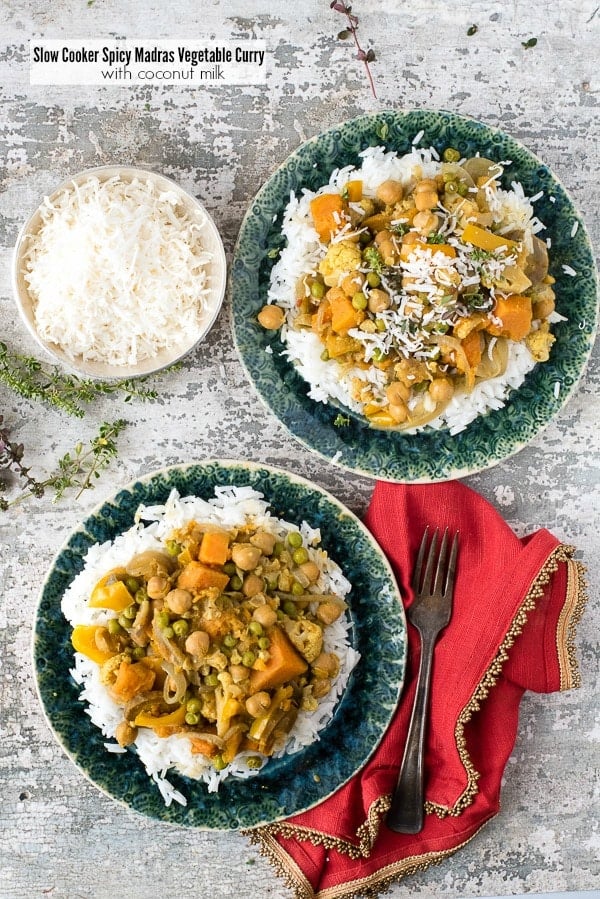 You will love the flavor, aroma, and texture of this recipe.
22.
Crock Pot Spaghetti Squash Thai Noodle Bowl
Super simple and amazingly healthy low carb dinner!
23. Slow Cooker Pumpkin Chia Steel Cut Oats
With a nutrition boost such as fiber, protein, Omega 3's, and calcium!
24. 
Tomato-Basil Tortellini Soup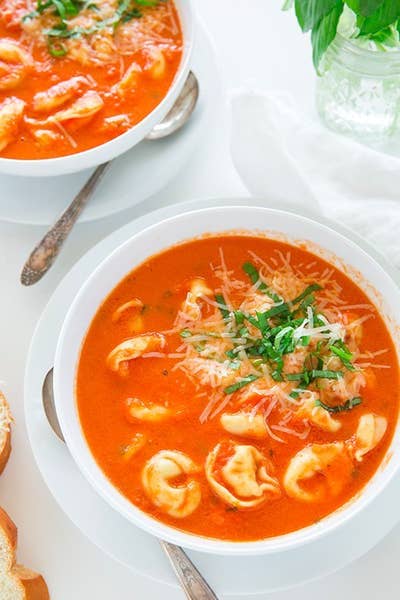 Might be the best tomato soup you've ever had! Perfectly flavorful and easy to cook.
25. Creamy Healthy Fall Vegan Sweet Potato Soup in the Slow Cooker
Gluten-free, paleo, cozy flavor, and delicious!
26.
Curried Vegetable & Chickpea Stew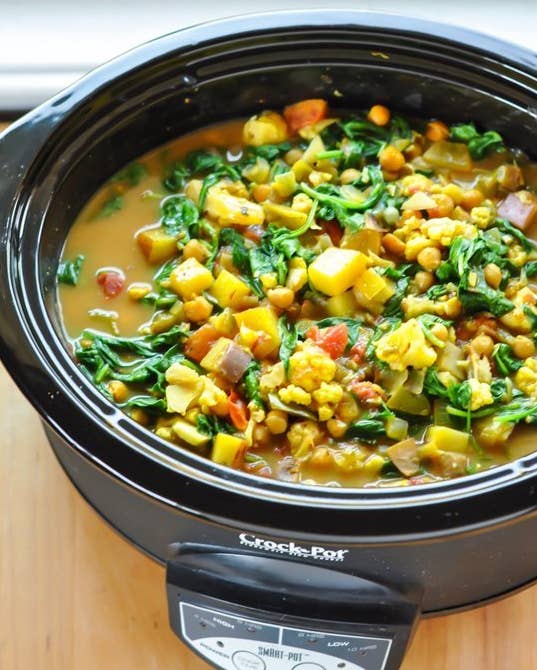 Creamy coconut curried stew! Full of tender vegetables and chickpeas.
27. Slow Cooker Black Bean, Quinoa and Sweet Potato Stew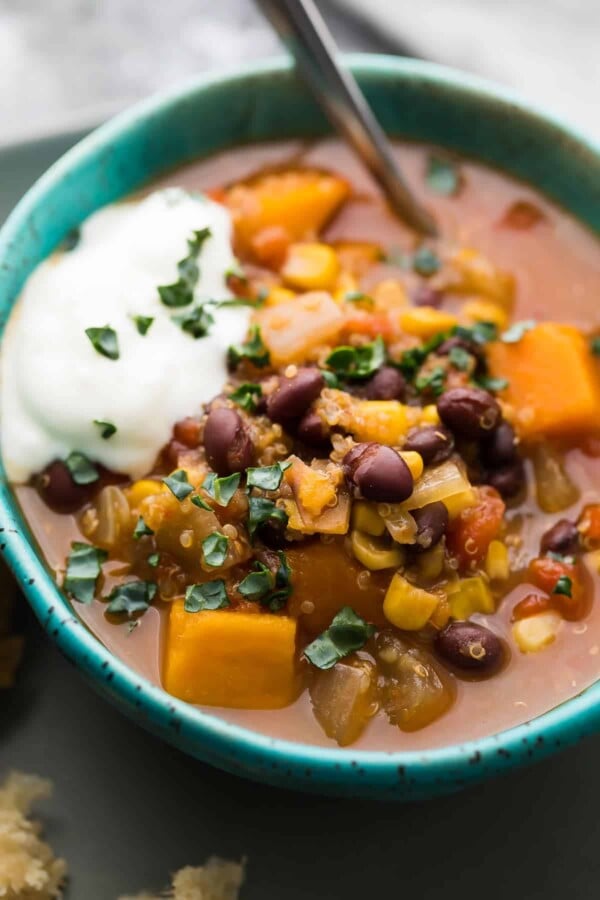 This stew is deceptively filling!
28.
Lentil Butternut Squash Curry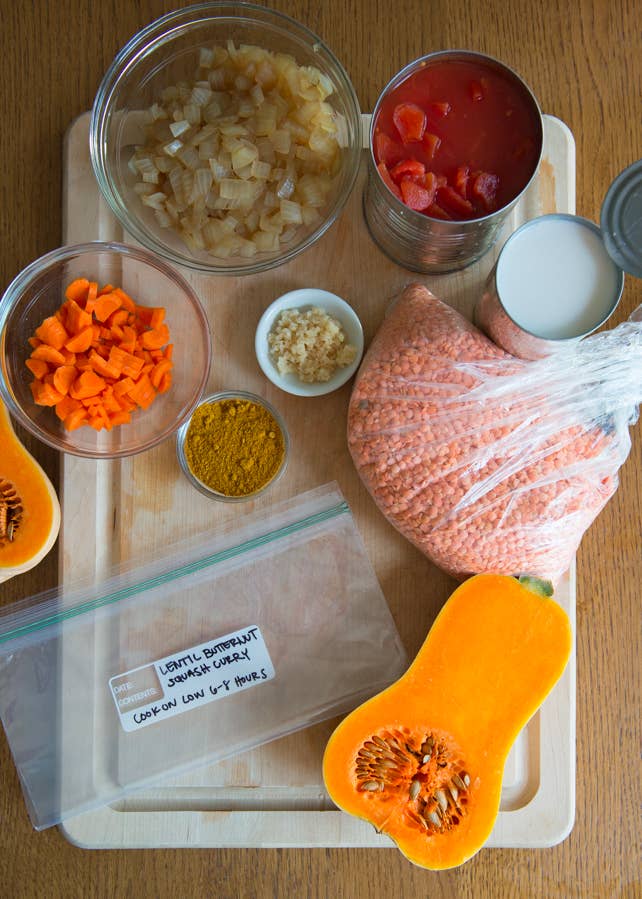 Serve with hot, cooked rice, flatbread, raita!
29. Slow Cooker Butternut Squash and Sweet Potato Soup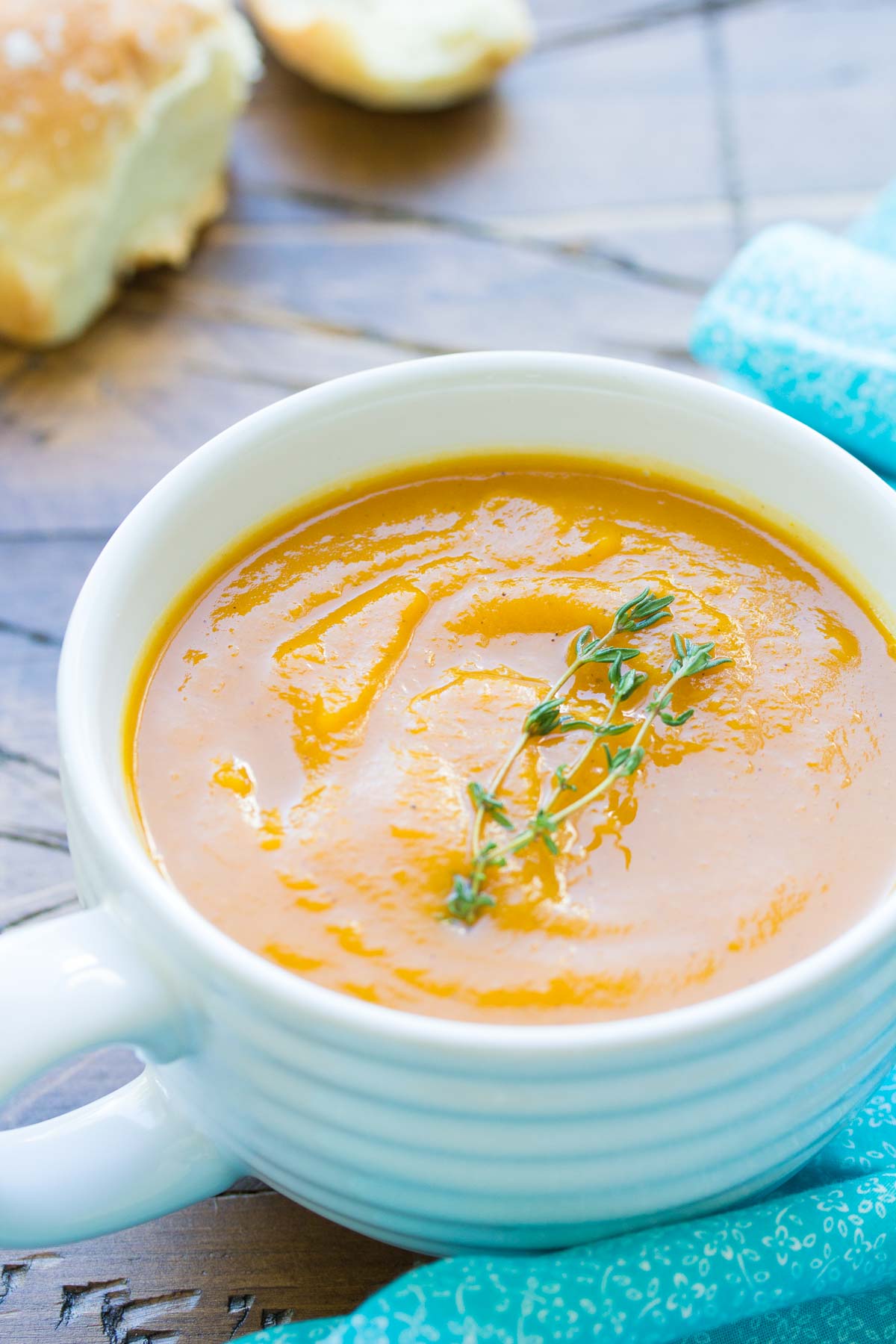 A healthy vegetarian and vegan soup. So delicious and flavorful.
30.
Slow Cooker White Bean Stew
A super healthy vegan white bean stew.
31. Freezer Meal Detox Lentil Soup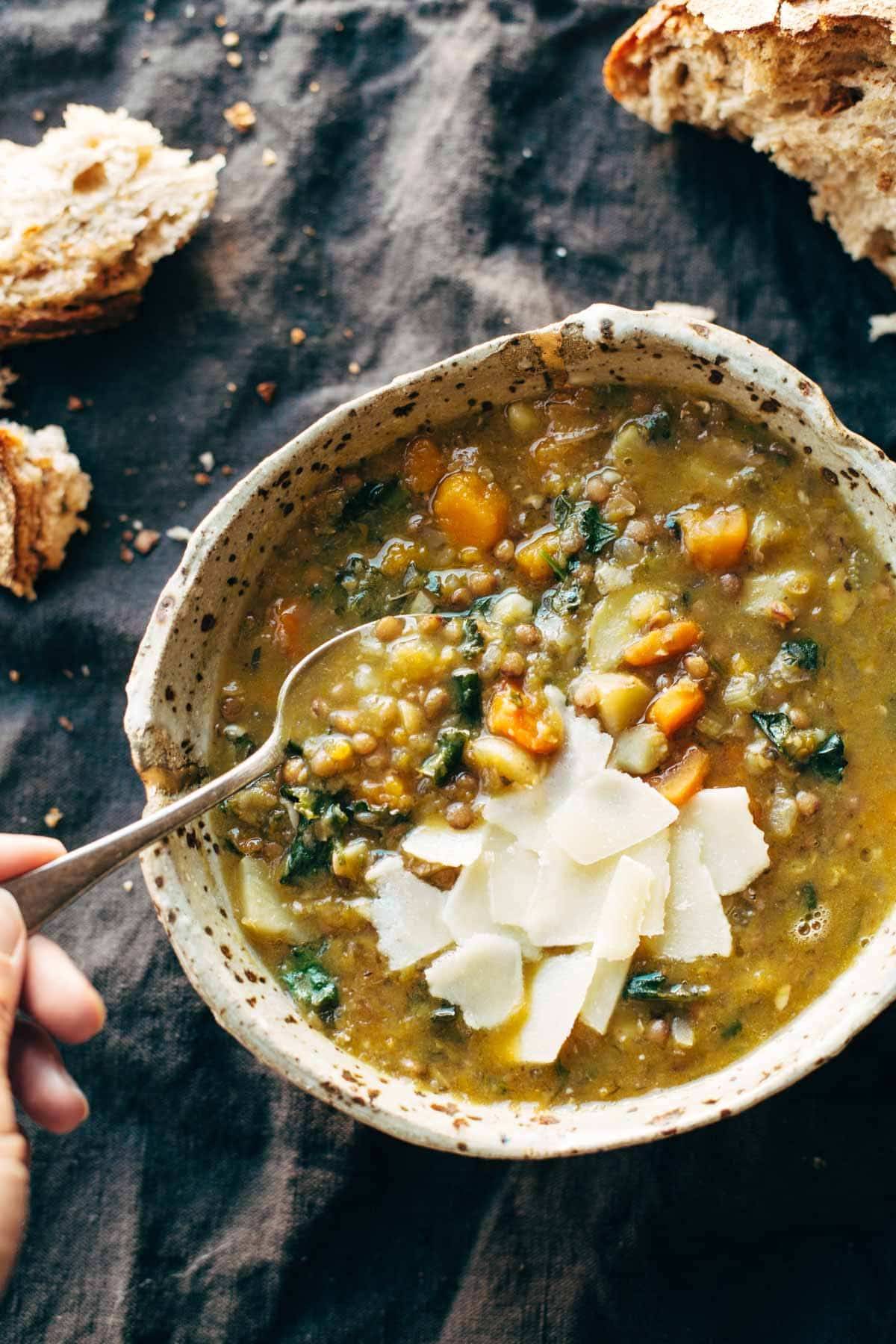 The vegetables just kind of meltdown into creaminess!
32.
Quinoa and Black Bean Stuffed Peppers
All with easy pantry ingredients! Minimal prep, impressive taste!
33. Slow Cooker Coconut Curried Eggplant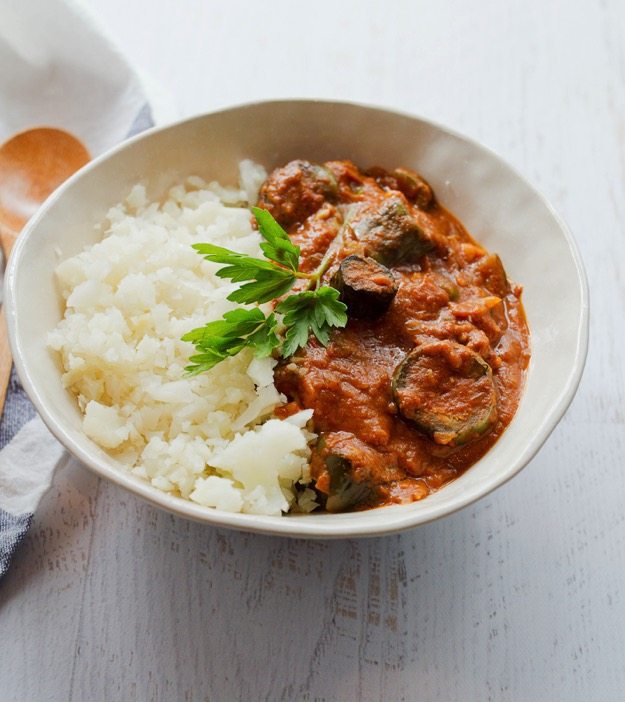 The coconut milk makes it extra creamy!
34.
Slow Cooker Veggie Omelette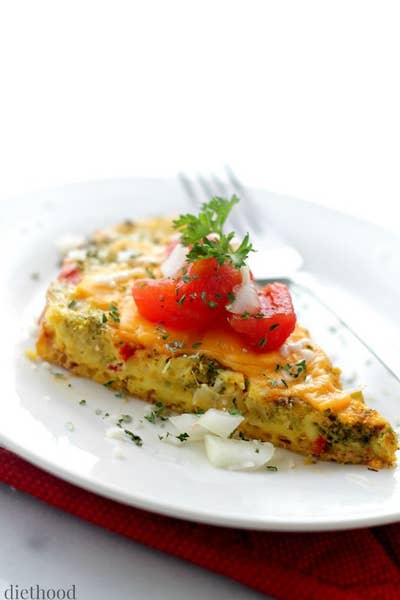 Simple and delicious breakfast omelet cooked in the crockpot!
35.  Vegan African Peanut Stew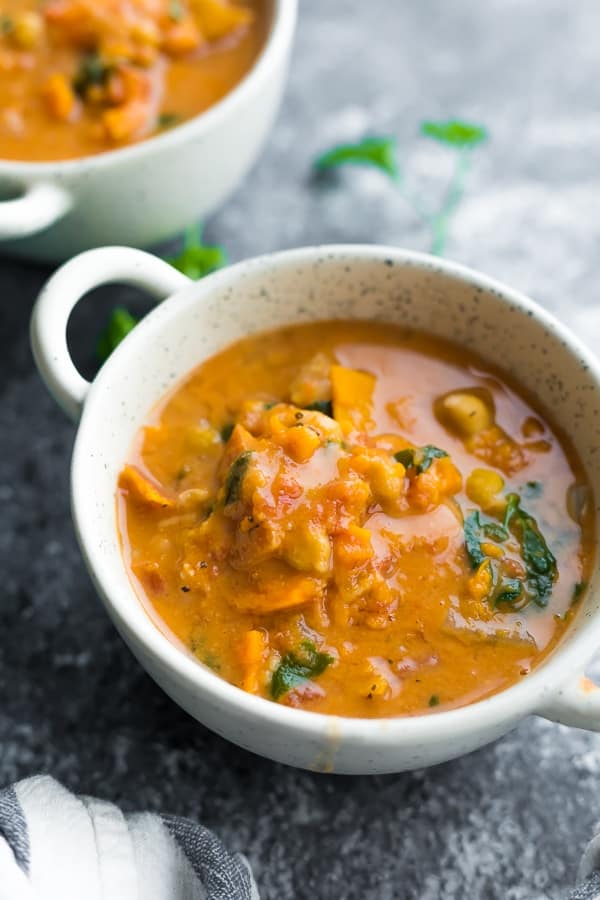 With sweet potatoes, chickpeas, peanut butter, and spices this recipe is hearty and delicious!
36.
Vegan Sweet Potato Soup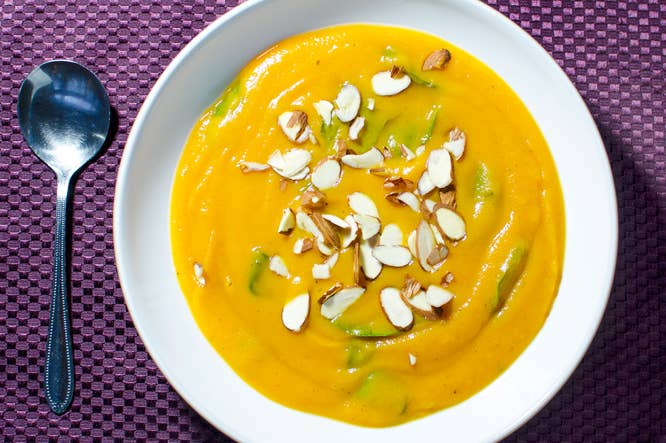 It's vegan, gluten-free, smooth and delicious.
37.  Vegan Crockpot Chili (Freezer)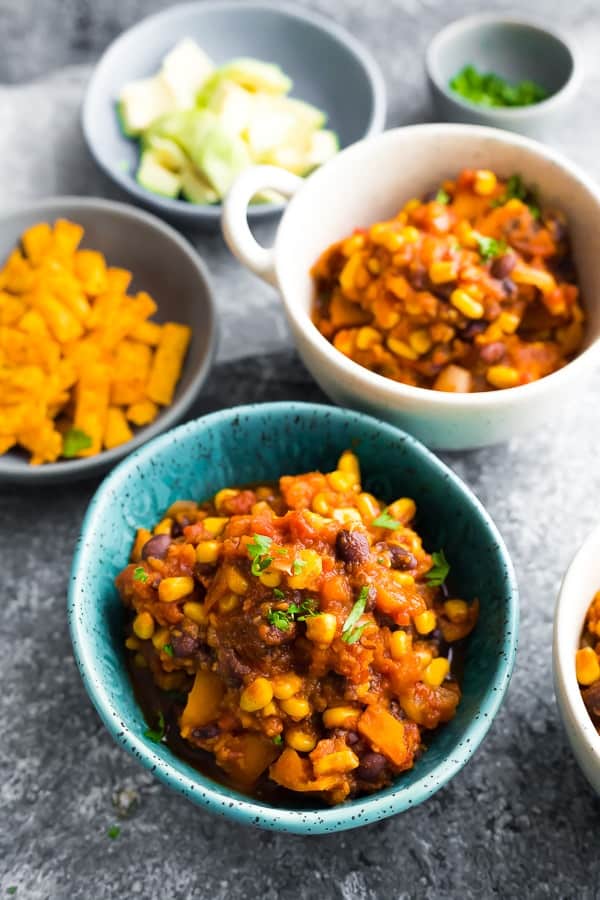 Has sweet potatoes, kidney beans, corn,  and spices that make it insanely delicious.
38.
Chickpea & Sweet Potato Chili
Has smoky chipotle and a squeeze of lime. This is so vegan!
39. Slow Cooker Vanilla Coconut Granola
Gluten-free, vegan, and allergy-free!
40.
Slow Cooker Enchilada Quinoa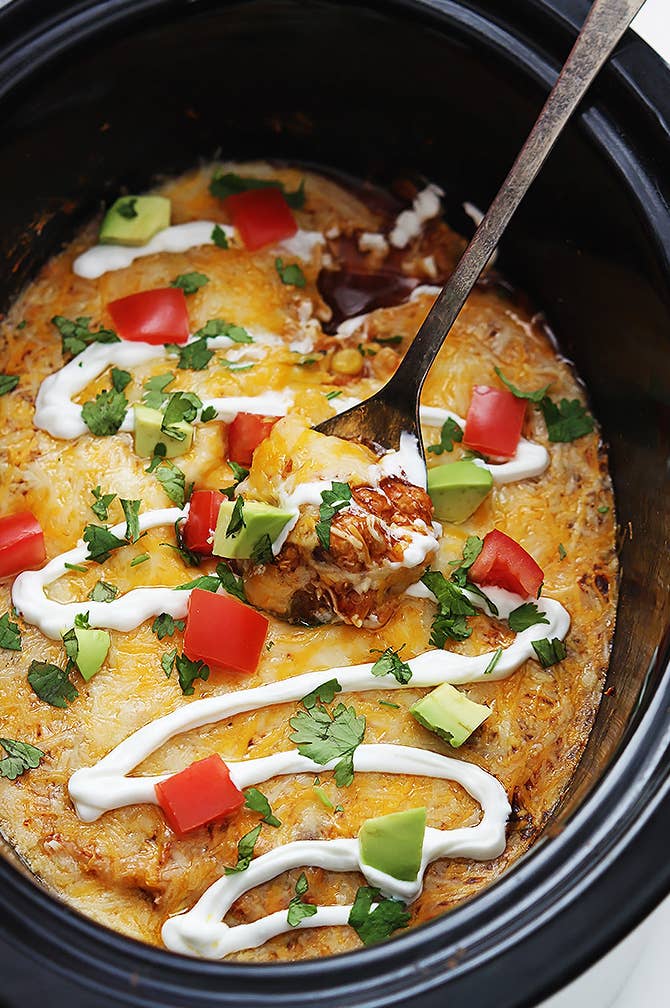 Cheesy, protein-packed crockpot meal the whole family will love!
41. Healthy Vegetable Soup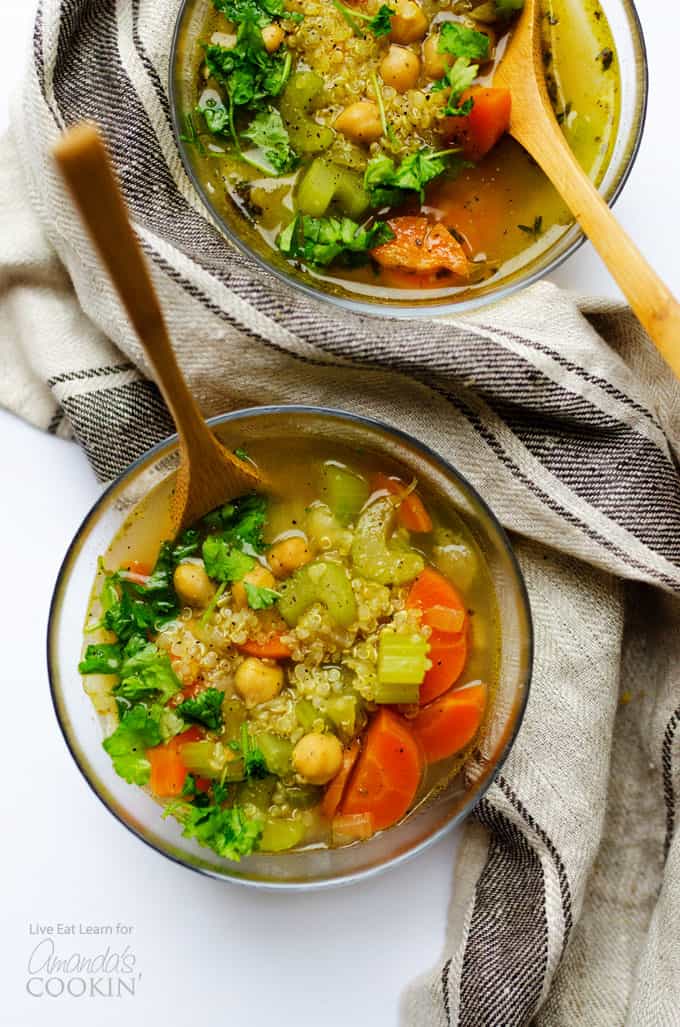 Really delicious soup to warm up your bones.
42.
Crock Pot Minestrone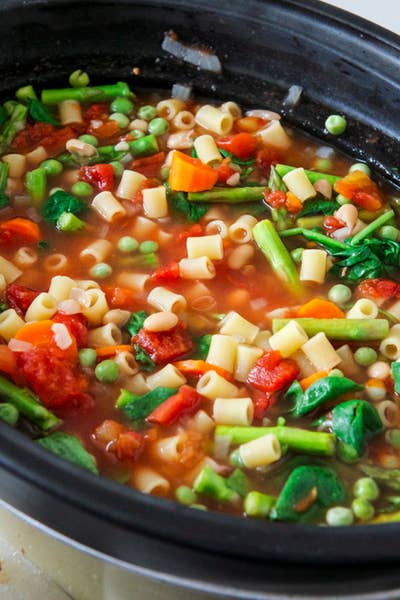 This soup is so easy. Throw half the ingredients in the crockpot, set it, come back and throw the other half in before you eat.