Be part Parisian, part Italian, and part New Yorker as you engage and try on these pieces of clothing that look like they are right off the runway.
1. High-waisted Trousers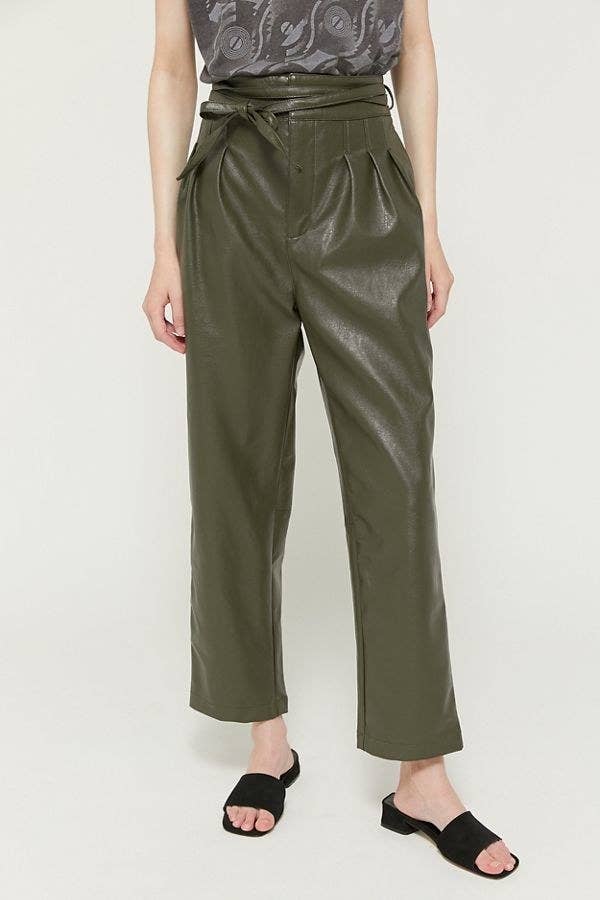 A pair of faux-leather high-waisted trousers that are just the prettiest most unique shade of green — they'll look so good with a pop of color, like orange or pink! $69.
2. Strapless Top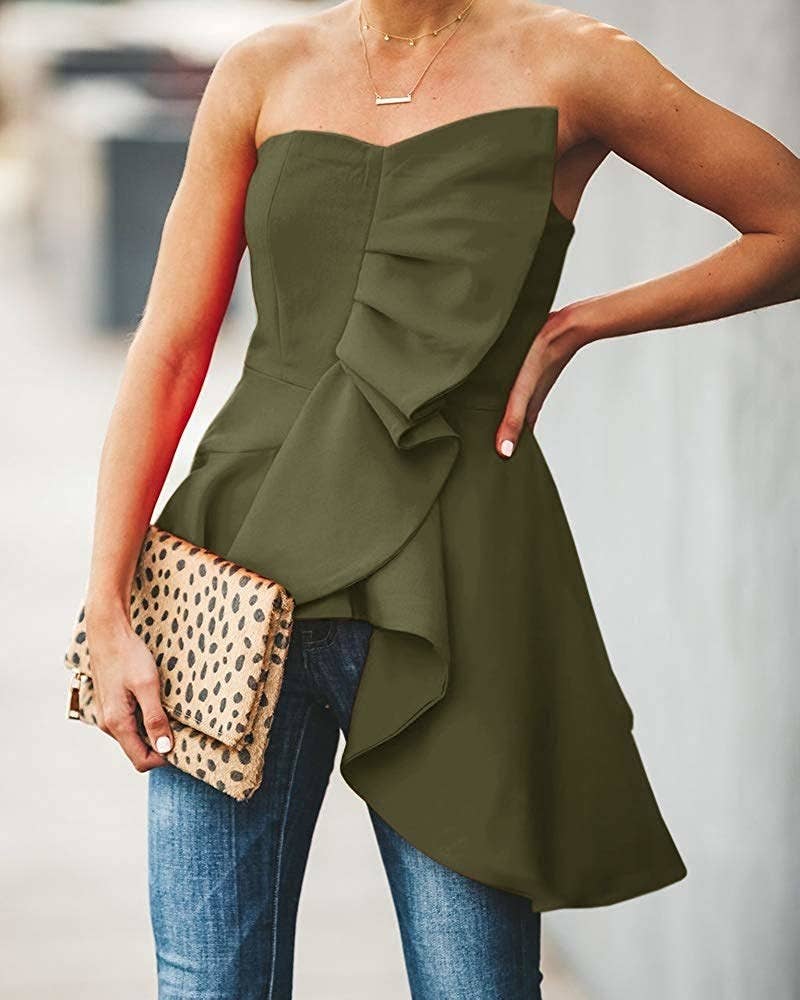 A ruffled strapless top, because going out tops are back and this one is just too pretty to pass up. $16.99.
3. Who What Wear Midi Dress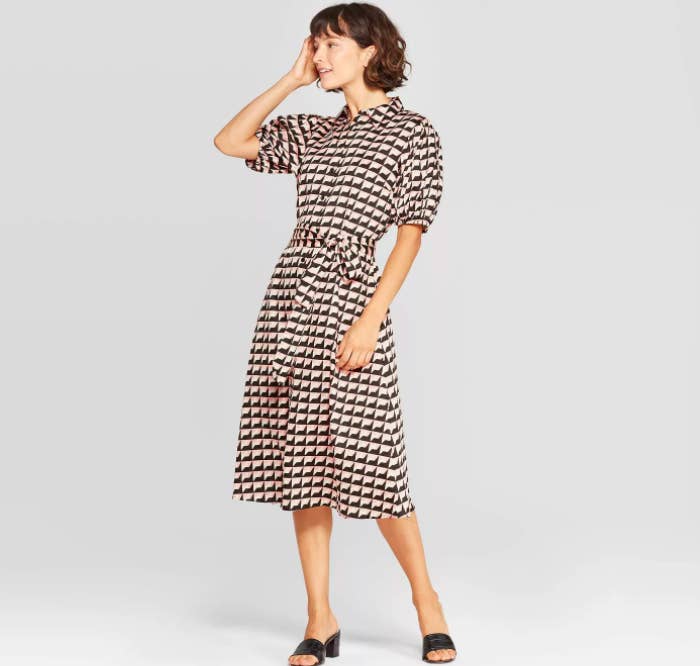 A puff sleeve button-up Who What Wear midi dress designed in a classic print you'll wear forever. $36.99.
4. Tunic Dress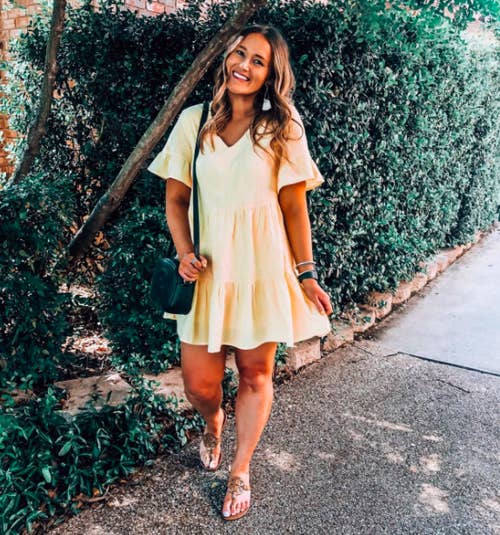 A V-neck, fully lined tunic dress so you have the missing piece to solve your "I have nothing to wear" woes. $21.99.
5. Button-up Blouse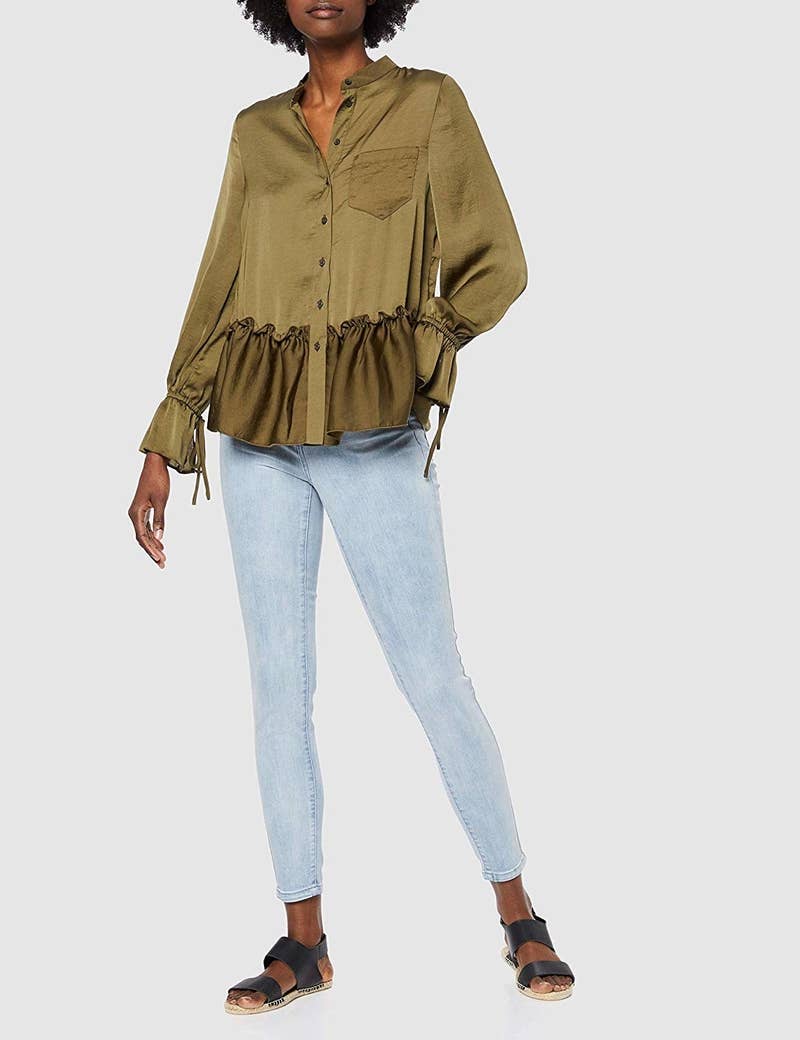 A silky peplum button-up blouse that's so versatile, you should probably buy it in both colors 'cause you'll be wearing it all the time. $33.
6. Paper Bag Waist Slacks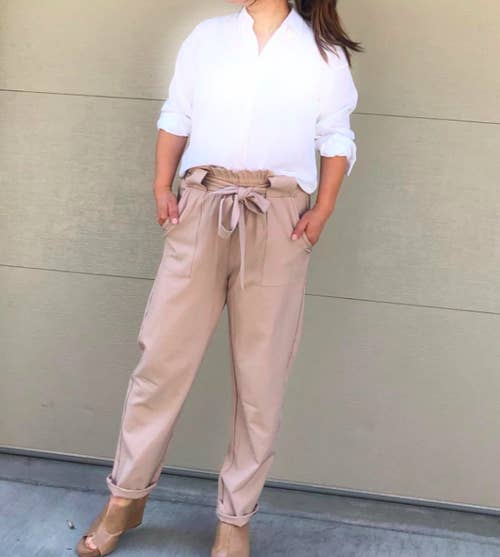 A pair of paper bag waist slacks you know would look so cute with a crop top, maybe even too cute? $6.99.
7. Midi Dress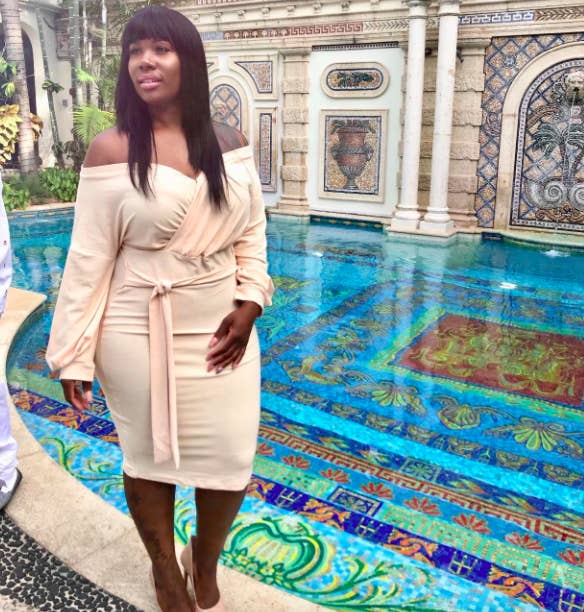 A show-stopping off-the-shoulder midi dress for any special occasions you have coming up — or any regular occasions you wanna liven up. $22.99.
8. Topshop Denim Dress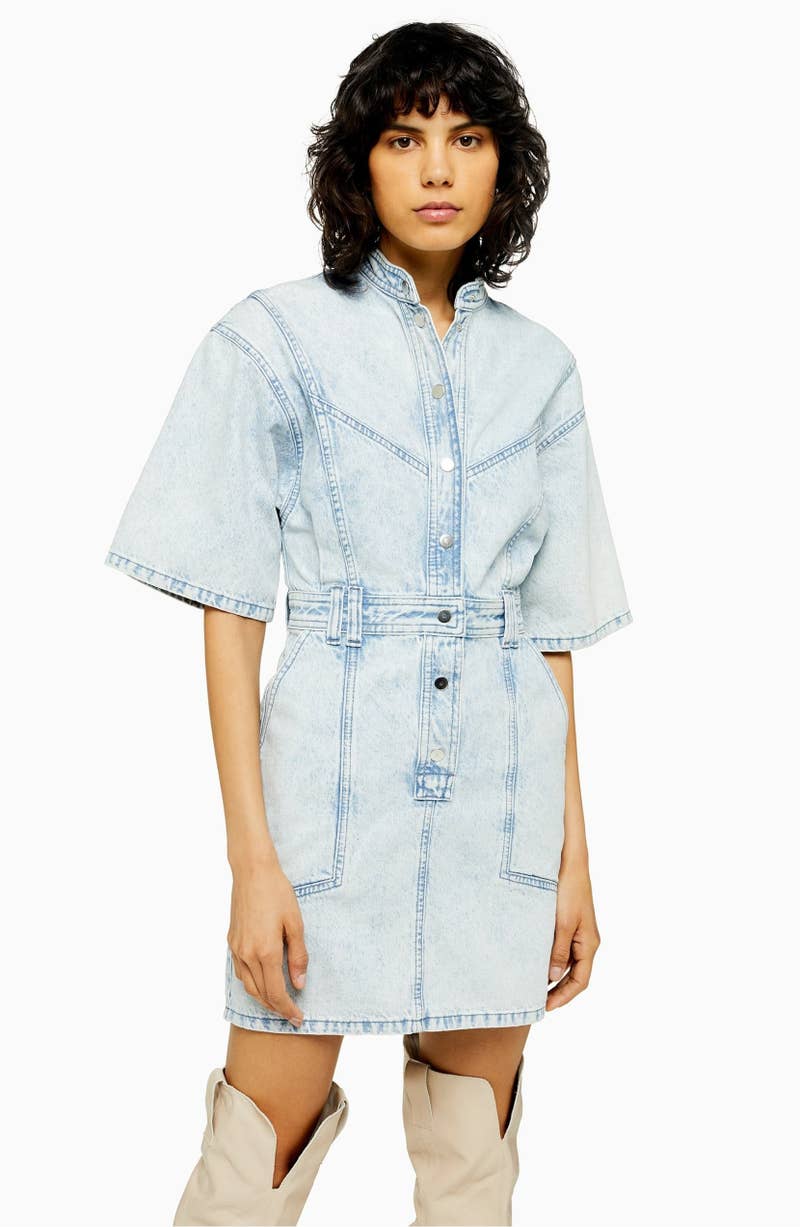 An acid-wash Topshop denim dress that'll turn you into the street style star we all know you are. $85.
9. Open-back Dress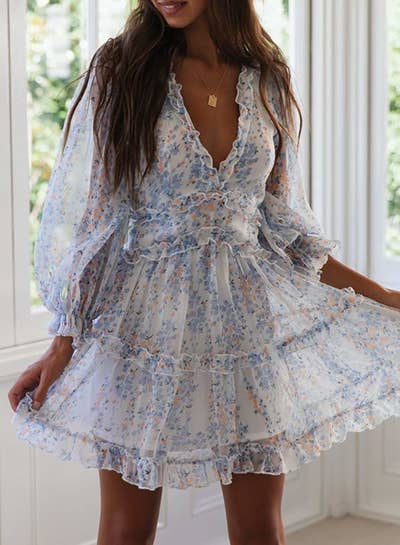 A delightful open-back dress designed with a V-neck, lantern sleeves, and just enough swing in the skirt to have you twirling into people's hearts. $24.99.
10. Tie-waist Jacket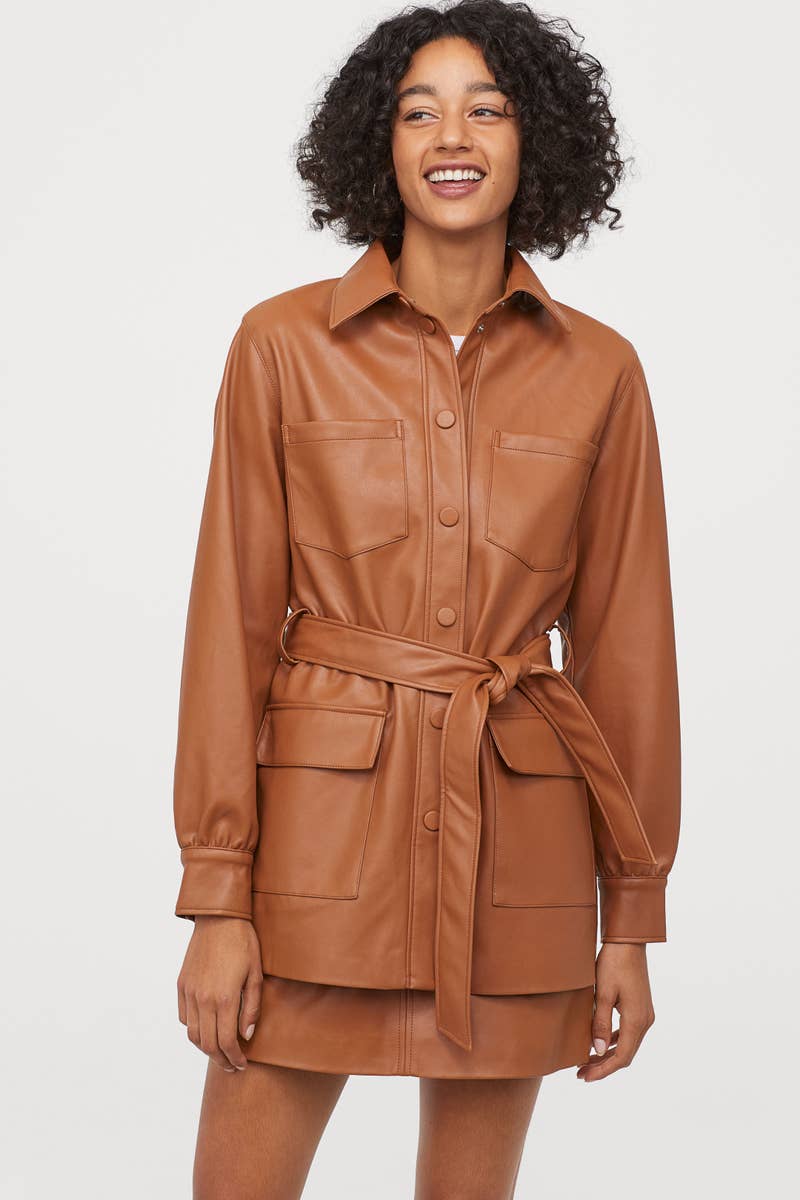 A faux-leather tie-waist jacket for when you're looking to create the neutral, monochromatic look of your dreams. $59.99.
11. Cotton Jacket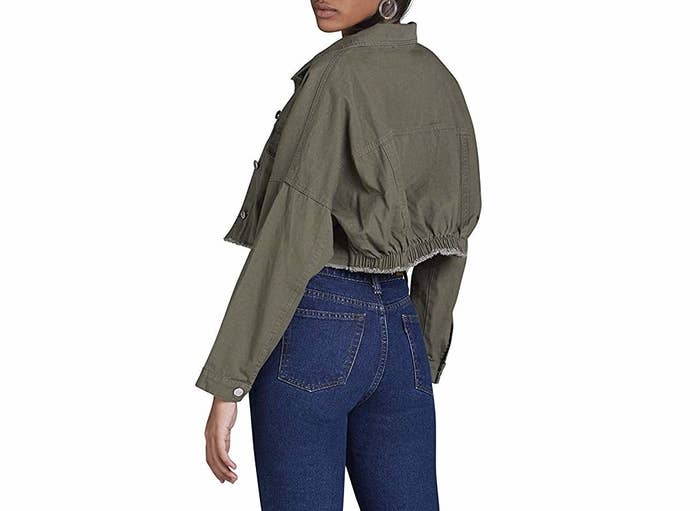 A lightweight cropped cotton jacket designed with a distressed hem and a boxy cut — making it the perfect piece for your favorite jeans. $15.99.
12. A Chic AF Lace Midi Dress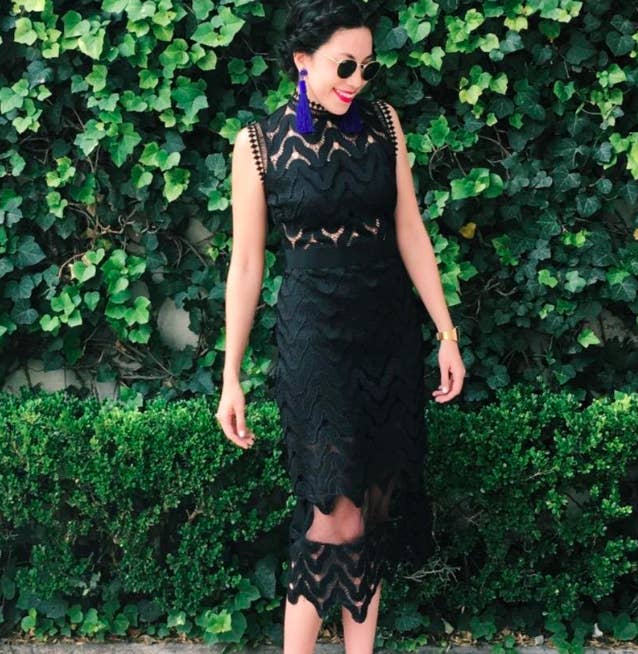 A chic AF lace midi dress that has so many amazing review photos of people rocking the hell out of it. $34.99.
13. An Embroidered-sleeve Button-up Dress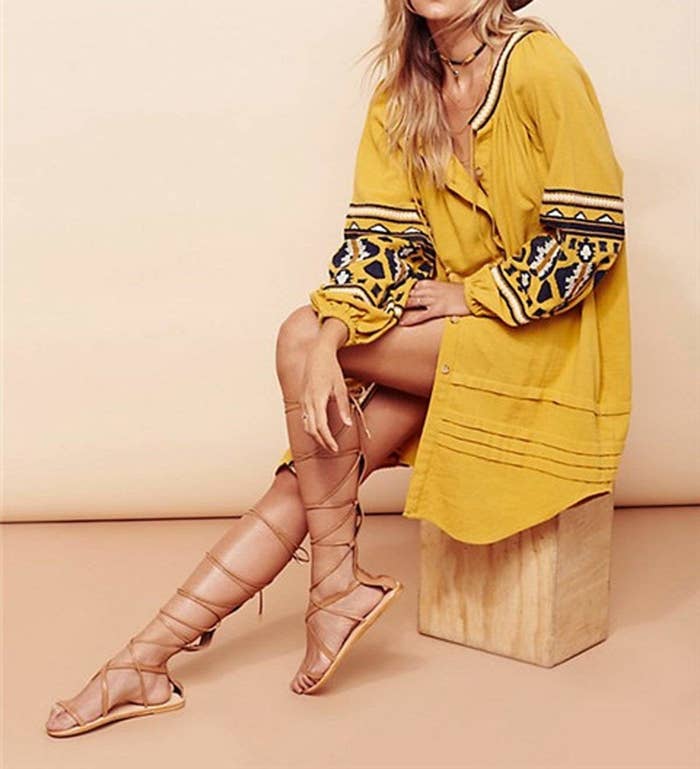 An embroidered-sleeve button-up dress designed in a roomy and comfy design you can layer or wear alone. $33.99.
14. Cotton Mini Dress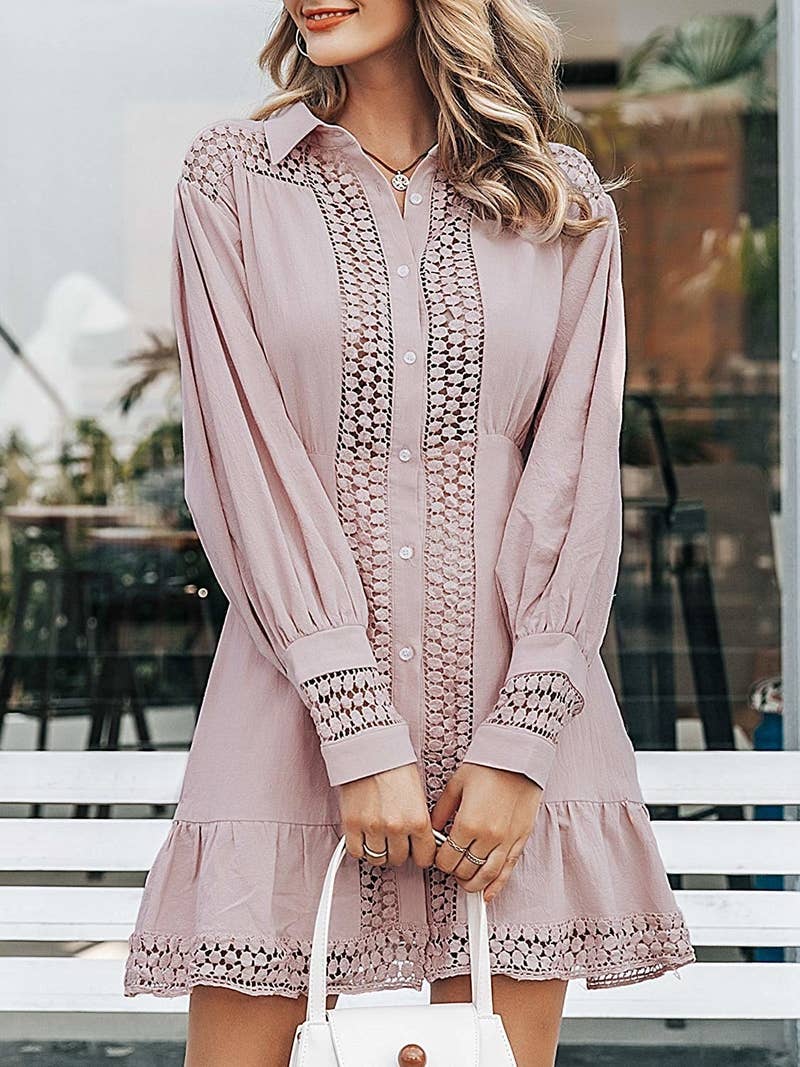 An adorable button-up cotton mini dress to make sure you have the perfect transitional piece to take you from the summer heat to the fall heat. $13.11.
15. Ruffled Hem Wrap Dress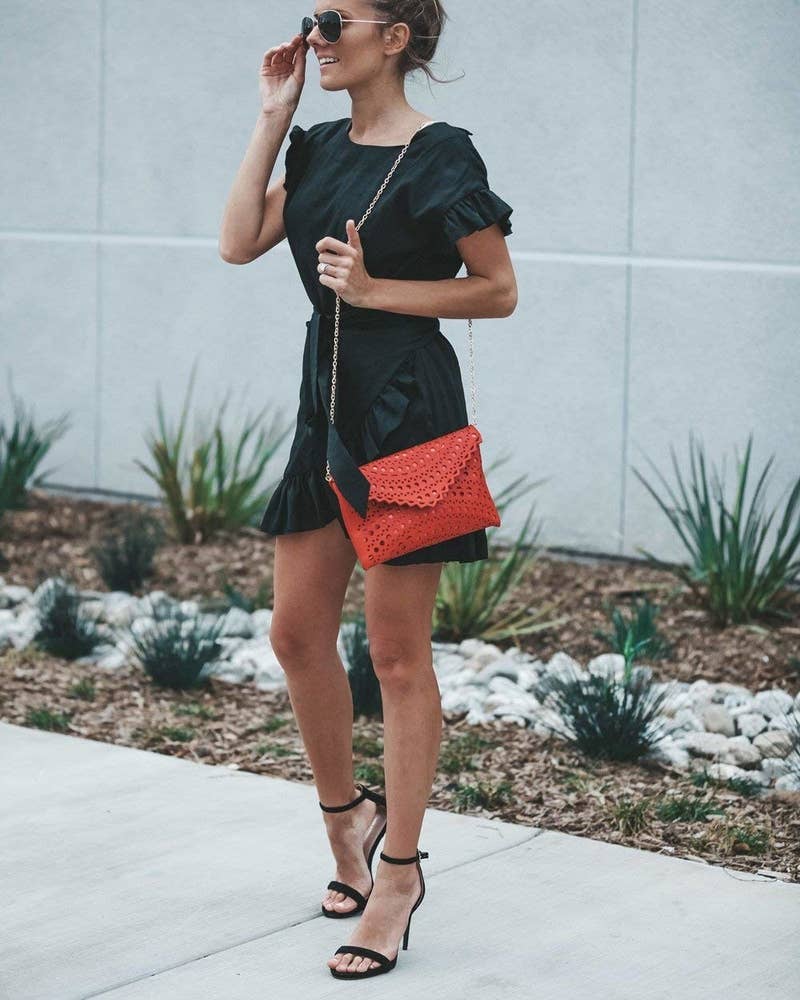 A comfy, ruffled-hem cotton wrap dress everyone will want to borrow. $18.99.
16. Sequin Joggers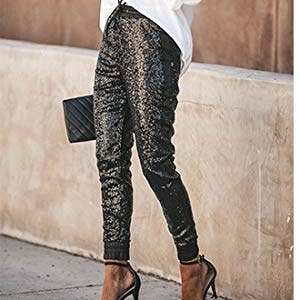 A pair of sparkling drawstring-waist sequin joggers you'll just have to be wearing when you dance the night away — or pair it with a chambray button-up for a killer casual look. $31.99.
17. Button-up Blouse
A sophisticated lantern sleeve button-up blouse that might as well have been ripped right out of the glossy pages of Vogue. $16.99.
18. Layered Tulle Blouse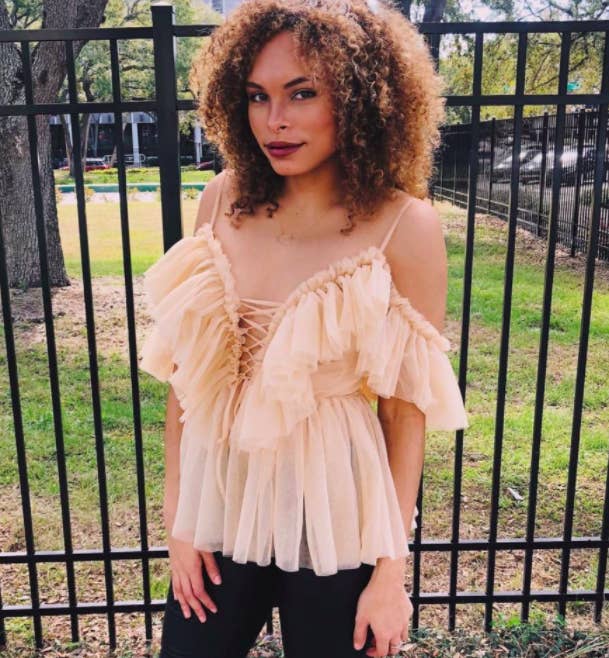 An attention-grabbing layered tulle blouse just in case Romeo shows up at your door — or balcony. $21.99.
19. Sweater Dress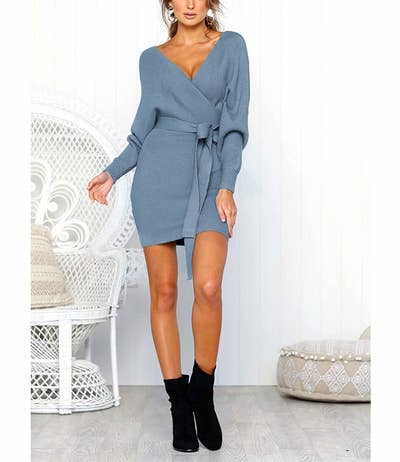 A tie-waist batwing sweater dress, because once those temps drop you're gonna be so happy you have this in your fashion arsenal. $27.99.
20. A Boho-inspired Wrap Dress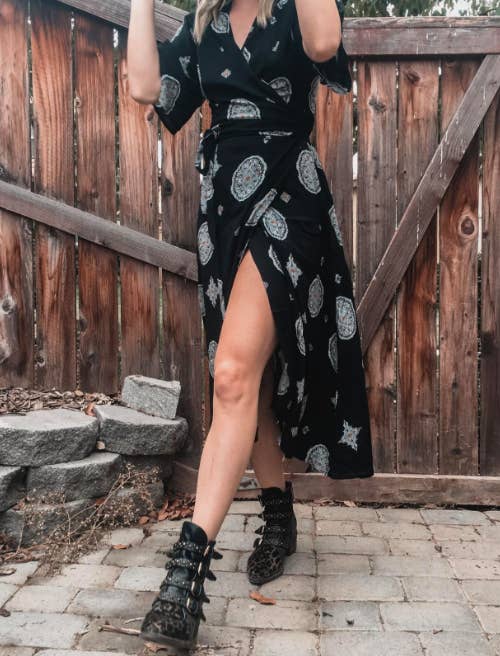 A boho-inspired flowing wrap dress that'll easily transition from summer to fall. $18.99.
21. Double Breasted Blazer Dress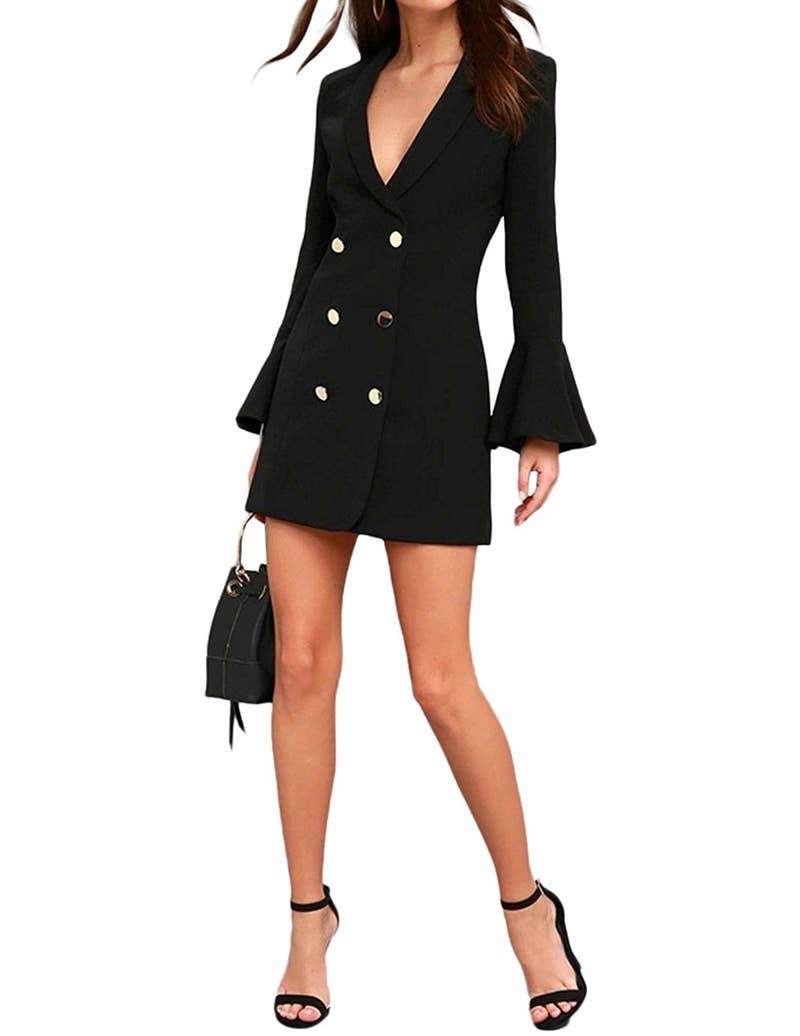 A plunging neckline double-breasted blazer dress designed with all the bell (sleeves) and whistles. $24.99.
22. Pleated Maxi Dress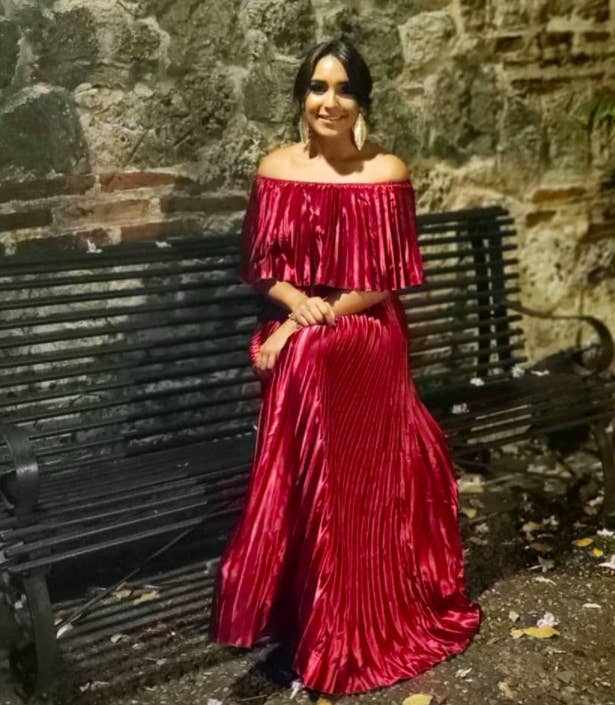 An off-the-shoulder pleated maxi dress perfect for all those romantic nights on the town. $31.99.
23. Wrap Top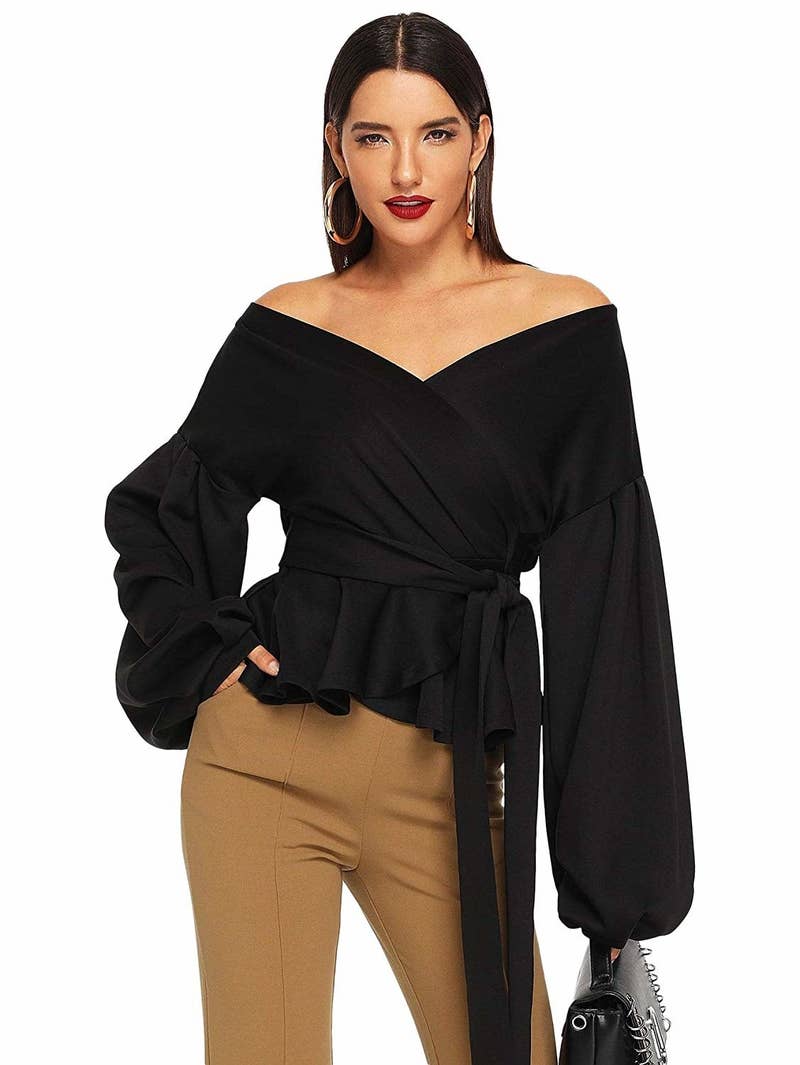 A chic tie-waist wrap top that'll have you looking like a total boss babe. $25.99.
24. Rainbow-print Tunic
A lightweight rainbow-print tunic perfect for any last-minute vacations you wanna squeeze in this summer. $21.99.
25. Body Con Midi Dress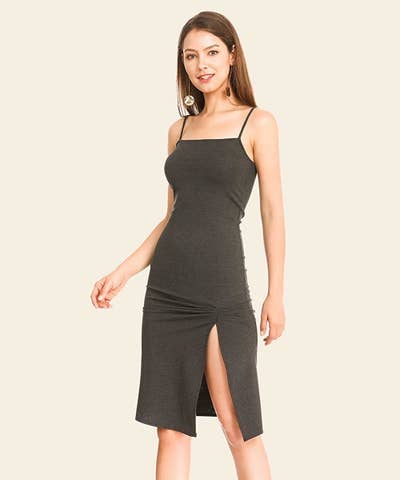 An adjustable spaghetti strap body con midi dress you'll easily be able to layer with your favorite denim jacket on a casual day or with a pair of look at me heels for a night out. $16.99.
26. Duster Coat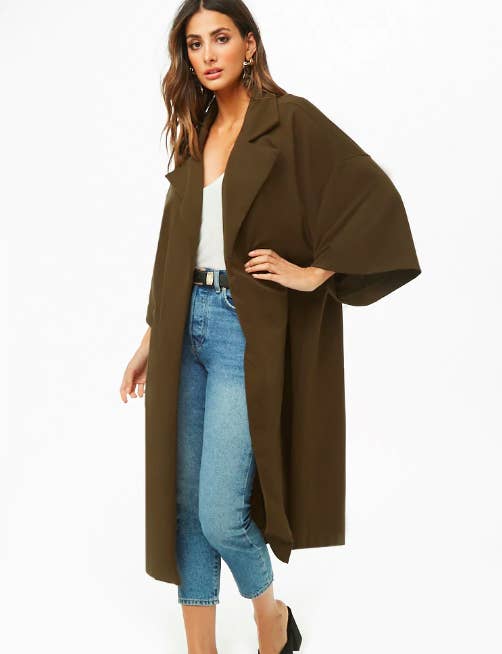 A French terry duster coat that can be easily layered to give you so many great looks on those chillier fall days. $48.
27. Tie-waist Jumpsuit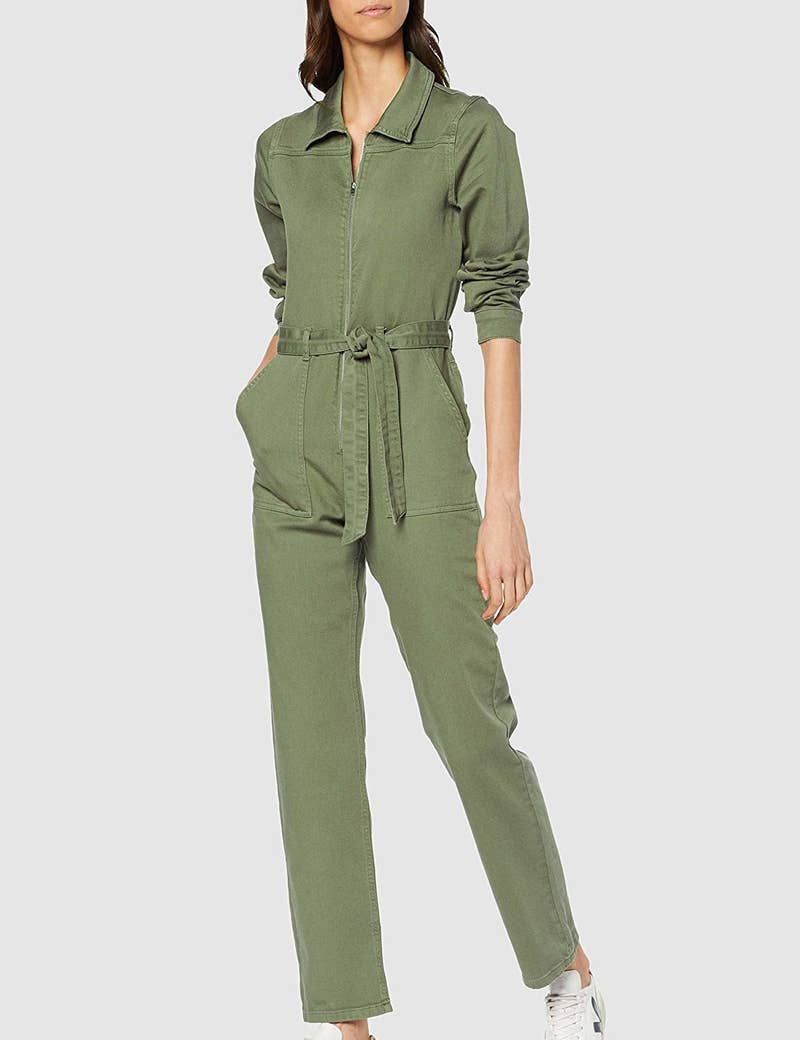 A zip-up, tie-waist jumpsuit you're ::best Rick Astley voice:: never gonna give up, never gonna put down, and that's never gonna make you cry, never gonna tell a lie, and hurt you. $80.
28. Cotton Blouse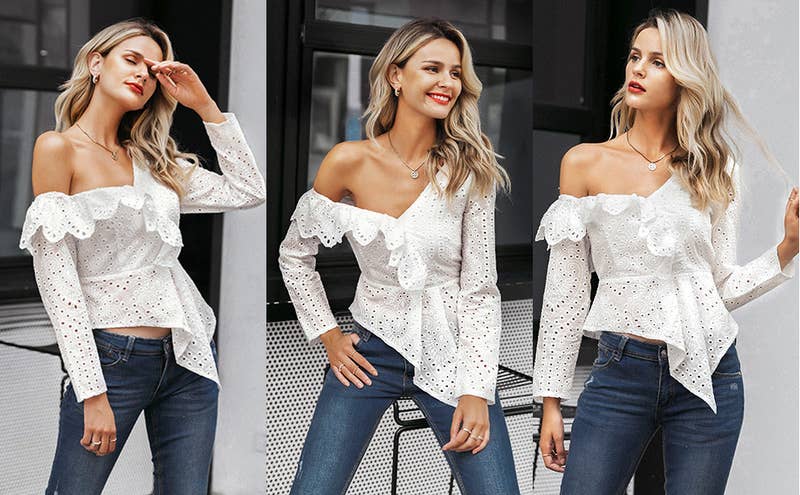 A ruffled off-the-shoulder cotton blouse you'll be able to throw on with your favorite jeans.
29. Topshop Trousers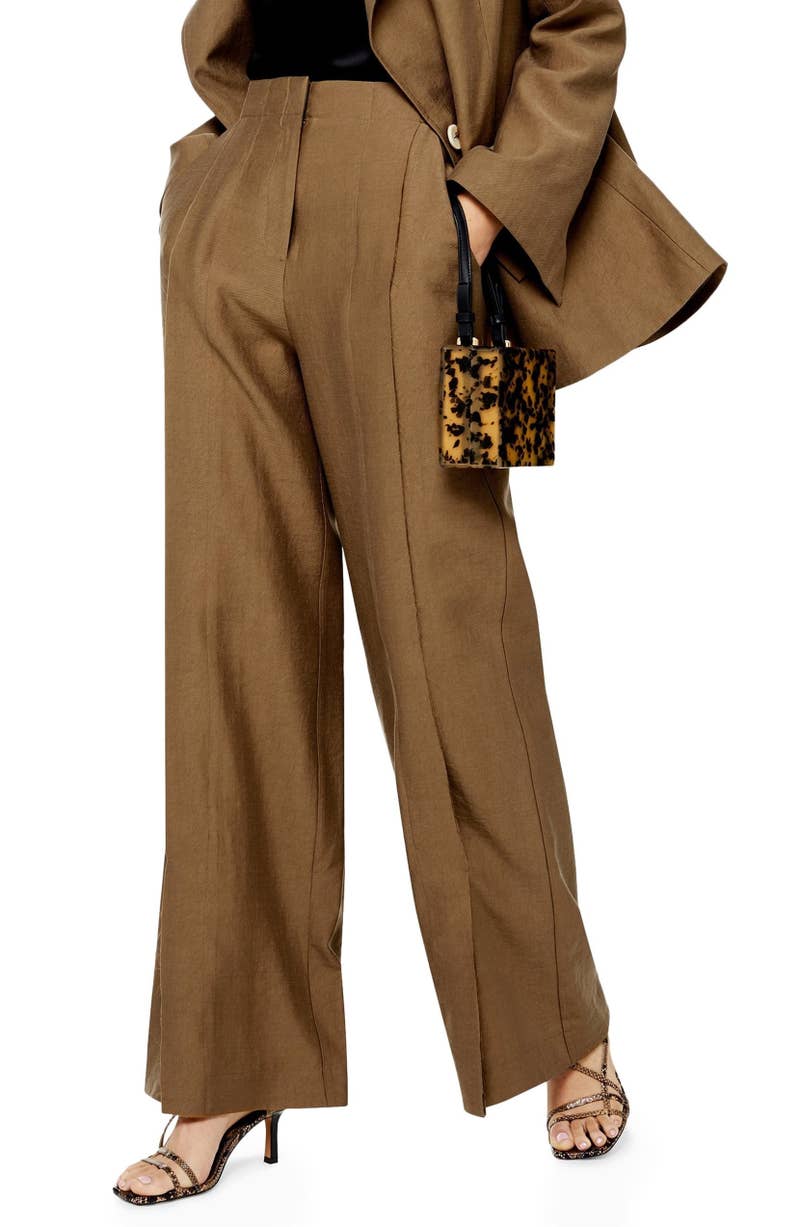 A pair of wide-leg Topshop trousers so sophisticated, so chic, people might not even recognize you. $95.
30. Off-the-Shoulder Midi Dress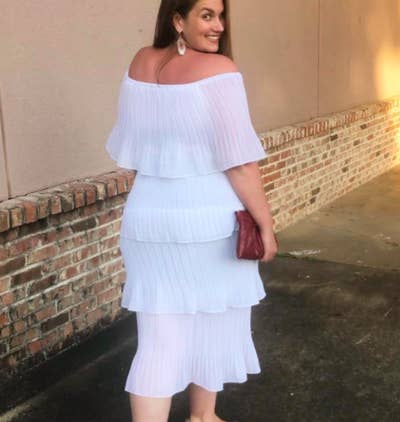 A layered ruffle off-the-shoulder midi dress perfect for all those fall weddings, garden parties, events, whatever — I don't know your life. $23.99.
31. Blank NYC Moto Jacket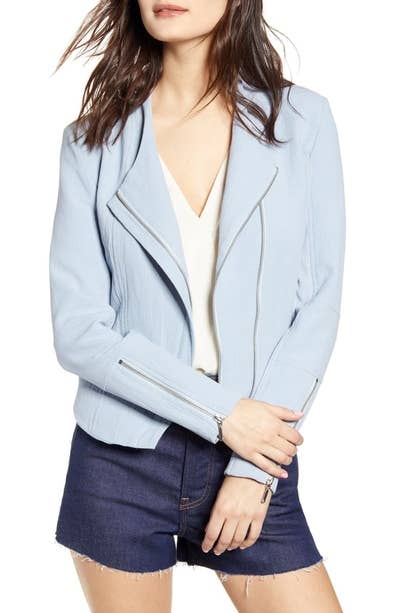 A mesh detail crepe Blank NYC moto jacket you'll wear every day come fall. $98.
32. One-shoulder Midi Dress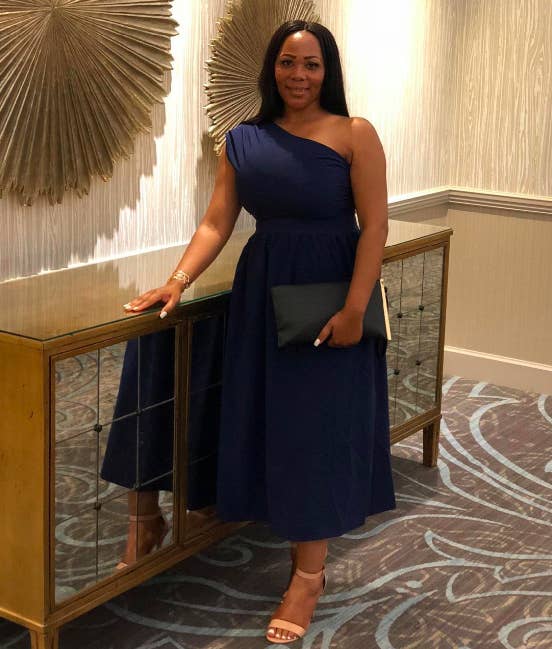 An elegant one-shoulder midi dress, because it's about time someone invited you to something that required an elegant anything. $25.99.
33. Mock Turtleneck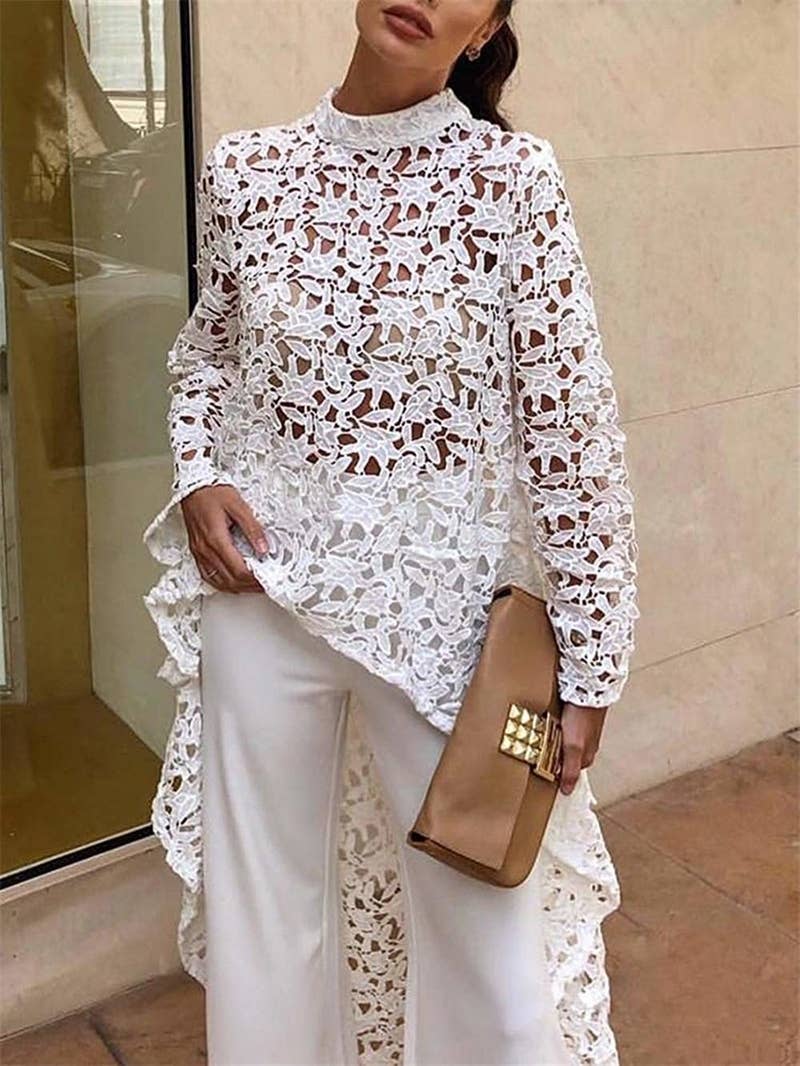 A lace mock turtleneck designed with a high-low hem that'll have you classing up the joint in no time. $16.99.
34. Ruffle-sleeve Cotton Dress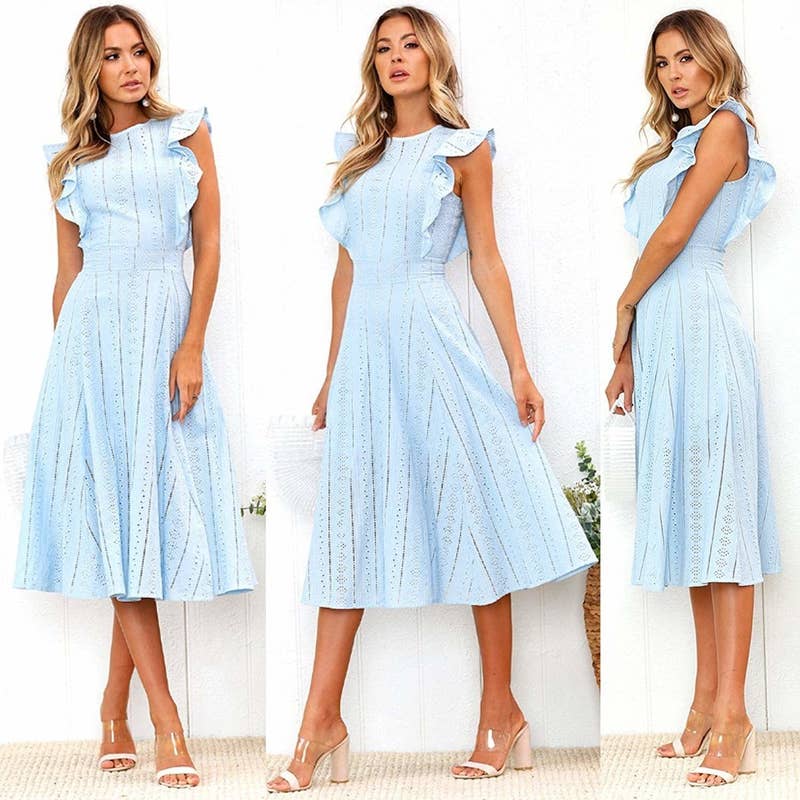 A super-soft ruffle-sleeve cotton dress that just might be prettier than anything else in your closet. $8.99.
35. Midi Skirt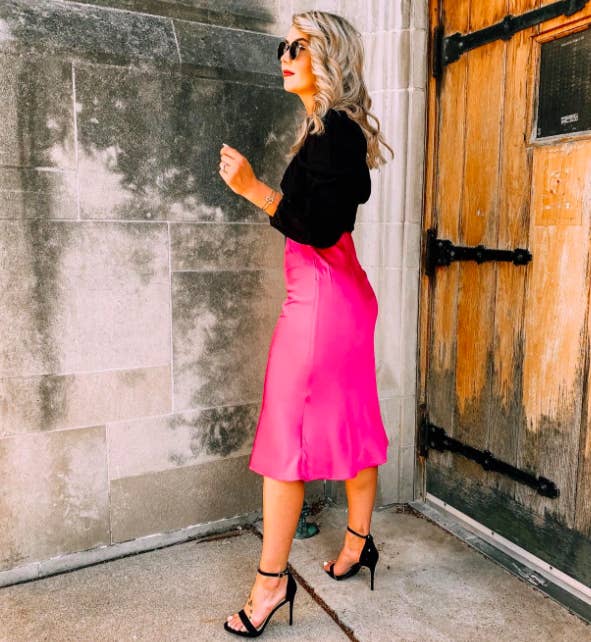 A silky midi skirt with an elastic waistband you should just have in your closet — you need it. $44.90.
36. Jacquard-print Midi Dress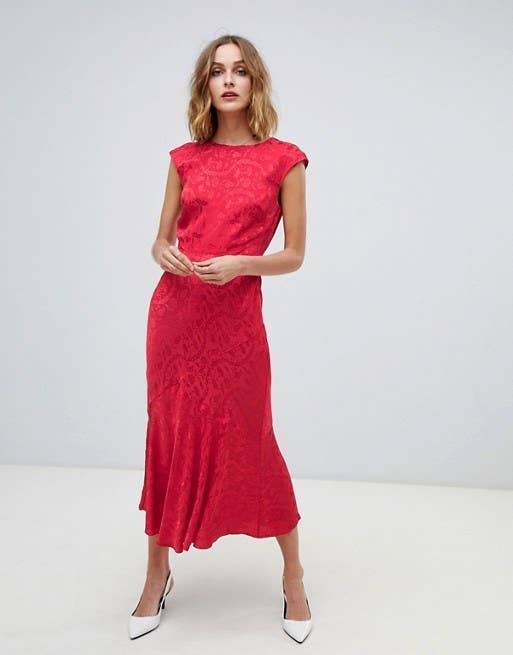 A stunning jacquard-print midi dress so you can grab everyone's attention the second you walk into the room. $109.
37. Summer Dress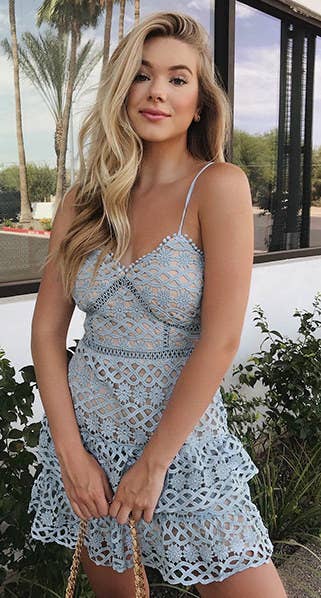 A beautifully romantic floral lace and ruffled summer dress you can work into your wardrobe just under the wire.$28.99.
38. Blazer Vest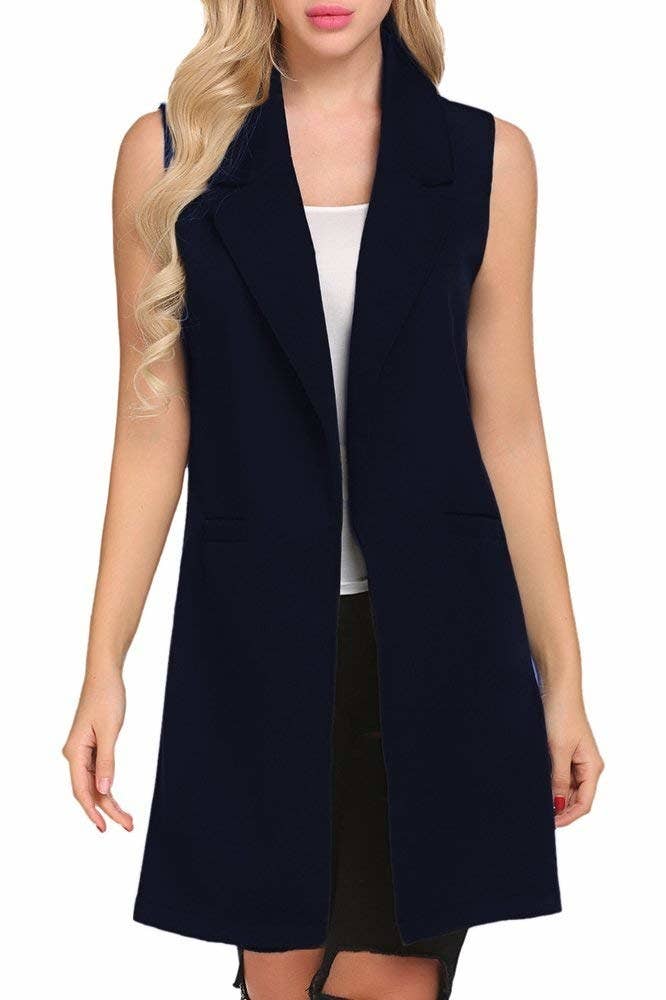 A lightweight oversized blazer vest you can layer in a million different ways. $15.99.
39. Off-the-Shoulder Blouse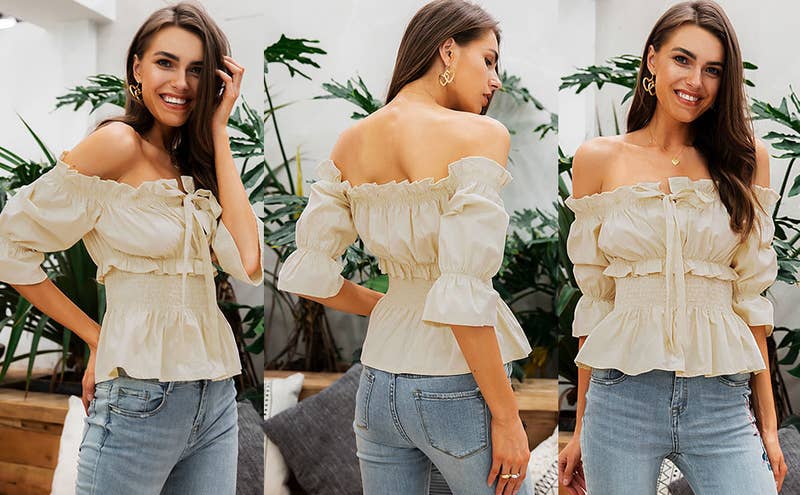 A stunning ruffled off-the-shoulder blouse you can use to liven up your favorite jeans. $19.99.
40. Silky-soft Wrap Blouse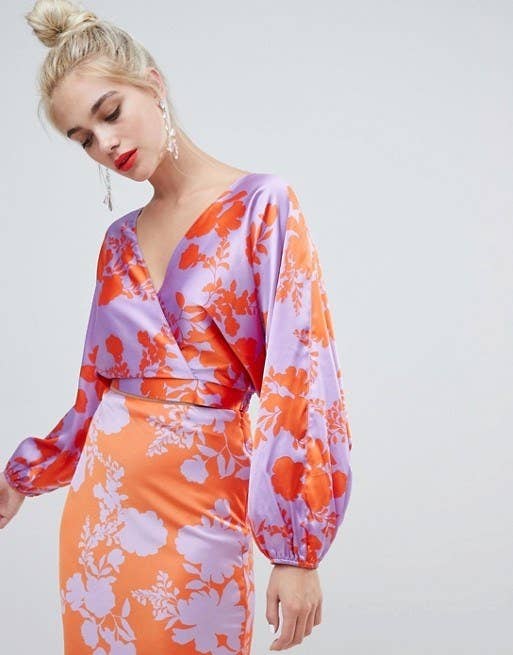 A stunning silky-soft wrap blouse that looks like you spent a million dollars on — but you didn't. $51.
41. Fringe Blouse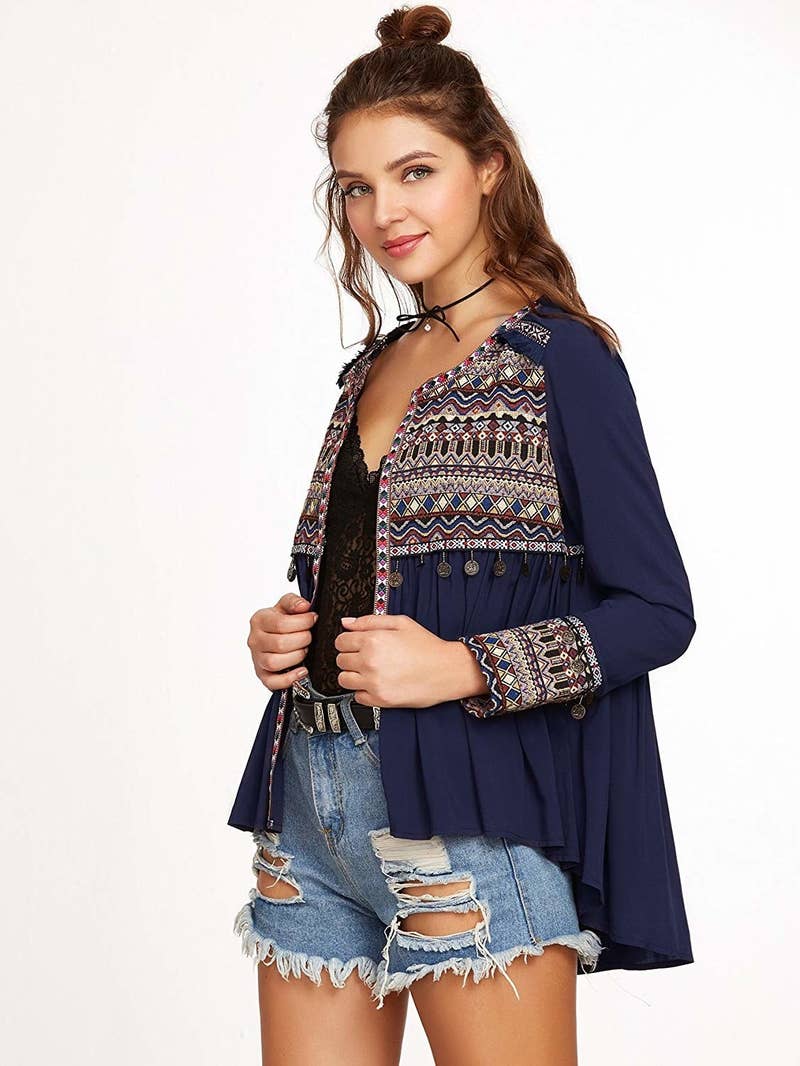 An embroidered fringe blouse for all those mornings when you can't figure out what to wear. $6.99.
42. Wide-leg Jumpsuit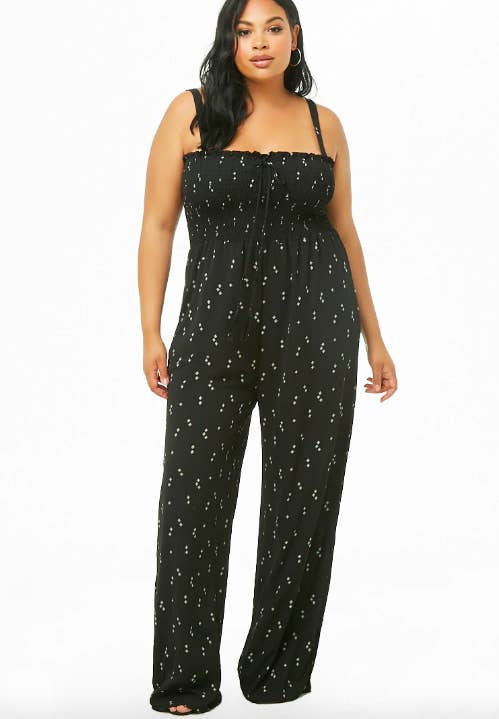 A wide-leg jumpsuit designed with a smocked bodice for a perfect fit. $35.
43. Swing Dress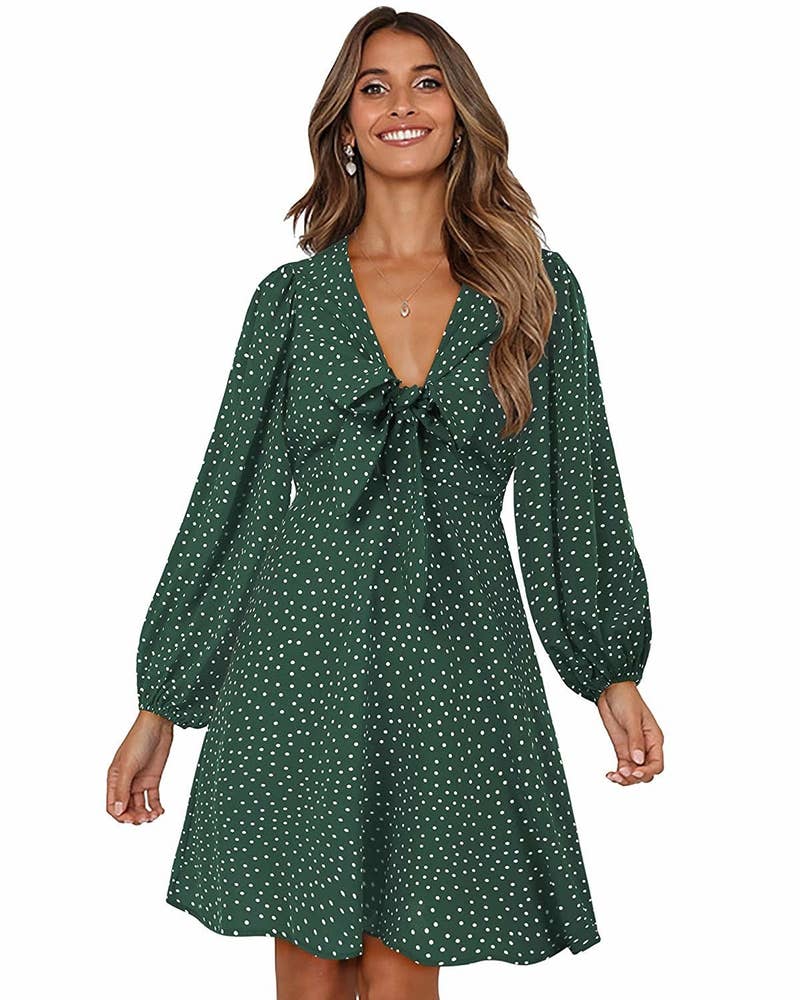 A V-neck swing dress perfect for a weekend filled with errands — errands and maybe a few cocktails. $18.99.
44. A Tie-strap Mini Dress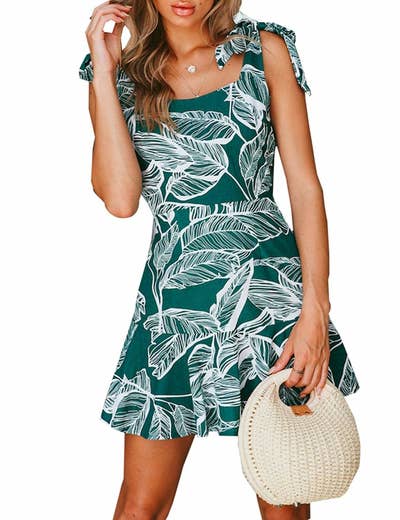 A tie-strap mini dress that'll get you through Labor Day weekend in style. $22.99.
45. Chiffon Blouse
A ruffled and lace shoulder chiffon blouse you can easily take from the office to the streets without any extra effort. $19.99.