42 Easy Instant Pot Recipes That'll Basically Cook Themselves
Ever heard of the kitchen appliance called instant pot? The instant pot does many wonders. It allows you to steam, brown, saute and warm the foods. You can even use it as a rice cooker, a yogurt maker, or a slow cooker. An electric pressure cooker, the instant pot does almost everything. Here are 42 recipes you can make using your instant pot.
1. Instant Pot Spaghetti and Meatballs
Everyone's preferred comfort food that requires only three ingredients.
2. Instant Pot Chicken Noodle Soup
Easily develop flavors by cooking the onions, celery, and carrots.
3. Healthier Veggie Fried Rice
Add soy sauce, ginger, and eggs for added flavor.
4. Instant Pot Carnitas
An addictive food that cuts short the cooking time.
5. Umami Instant Pot Pot Roast
A hearty dish your family will love.
6. Instant Pot Breakfast Casserole
A recipe perfect for the holidays or weekend.
7. Easy Chicken Tortilla Soup
An easy soup that can be made in a slow cooker, instant pot, or stovetop.
8. Instant Pot Beef Chili
Best served over brown rice for that hearty meal.
9. Tortellini Soup With Sausage And Kale
A clean, herb-infused broth with Italian sausage and cheese tortellini.
10. Baked Potato Soup
Reliable comfort food that is easy to execute.
11. Instant Pot Tomato Basil Tilapia
A light and fresh summer meal that cooks in just a few minutes.
12. Easy Instant Pot Chili
A dish loaded with spicy and umami flavors!
13. Instant Pot Cinnamon Banana Oatmeal
A hearty, delicious and quick breakfast.
14. BBQ Instant Pot Ribs
A 4-ingredient recipe that cooks in 40 minutes.
15. Instant Pot Lo Mein
This meal cooks in less than 30 minutes.
16. Vegan Chickpea Curry in Pressure Cooker
The world's healthiest and simplest chickpea curry.
17. Instant Pot Mississippi Pot Roast
A delicious twist that every family will be obsessed with.
18. Pressure Cooker French Dip Sandwiches
These can be made in the Instant Pot or slow cooker for a quick and easy meal!
19. Instant Pot Cheesecake Creme Brulee Bites
Create an impression with the heavenly taste of this creme bulee.
20. Instant Pot Pork Chops in HK Tomato Sauce
Moist and tender drizzled with umami sauce.
21. Creamy Instant Pot Cauliflower Potato Soup
Low-carb and budget-friendly.
22. Banana French Toast Instant Pot Recipe
A quick way to create delicious French toast.
23. Instant Pot Tomato Soup
Creamy, healthy, and easy to make.
24. Garlic Herb Shrimp And Spaghetti Squash
Serve the shrimp and spaghetti squash together if desired.
25. Mexican Chicken Stuffed Sweet Potatoes
A favorite dinner recipe that is so healthy and insanely full of flavor.
26. Instant Pot Sloppy Joes
Perfect for the kids.
27. Instant Pot Mac and Cheese
On so many delicious and cheesy levels, this dish is exciting!
28. Korean Pressure Cooker Ribs
Finger-licking good!
29. Whole30 Indian Saag Chicken (Paleo Indian Saag Chicken)
Super rich and satisfying that absolutely rivals takeouts.
30. One Pot Pressure Cooker Pasta Bolognese
Comfort food packed with flavors.
31. Instant Pot Potato Salad
A delicious salad recipe where eggs and potatoes are cooked together.
32. One Pot Instant Pot Teriyaki Chicken and Rice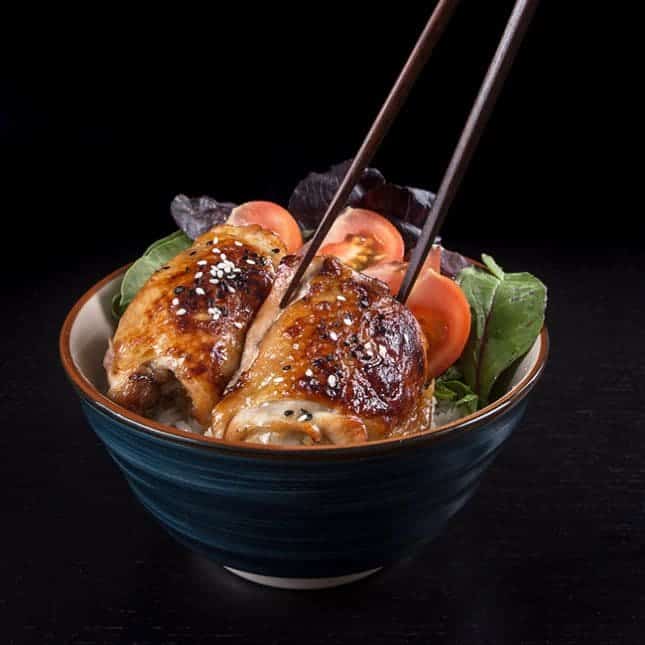 Sweet, delicious, and easy to prepare.
33. Shredded Chicken Tacos
Serve with guacamole, tortillas, pico de gallo, sour cream, or other desired toppings.
34. Chinese Instant Pot Chicken and Rice
The ultimate comfort food you will ever need.
35. Pot Roast With Mashed Cauliflower
Serve with gravy and pot roast.
36. Pressure Cooker Ramen Noodle Soup
With a pressure cooker such as the instant pot, the cooking time is reduced for this dish.
37. Instant Pot Dulce de Leche
So sweet and yummy!
38. New York-Style Cheesecake
A simpler recipe compared to the oven version.
39. Instant Pot Beef and Broccoli
Make this dish at the comfort of your own home.
40. Instant Pot Beef Stew
Comfort food that can be made in an instant pot.
41. Instant Pot Pho Ga (Vietnamese Chicken Noodle Soup)
Easy, yummy, and healthy.
42.
11 De-Bloating Tricks Ranked By Effectiveness
Feeling bloated? I know how awful and discomforting that feels. So, here are 11 de-bloating tricks you can try to get your tummy back on track.
1. Avoid or reduce intake of gas-producing foods
2. Put away the salt shaker
3. Watch your fiber intake
4. Stop chewing gum.
5. Drink plenty of fluids
6. Avoid carbonated beverages
7. Gulp Green Tea
8. Apple Cider Vinegar
9. Eat potassium-rich foods.
10. Dandelion Tea
11. Consider taking a magnesium pill.
10 Healthy Habits to Prevent Weight Gain at Work
Actually, it's not that hard to get trim while on the job.
1. Drink Water All Day
Going for the soda can give you 715 calories throughout the whole week! Just stay hydrated with nature's most useful beverage: water. Make sure you have your own bottle of water right by your desk!
2. Pass Up On The Candy Bowls
Never mind dismissing the fun. Just stick to your dietary plan and politely deny the candy bars.
3. Store Healthy Snacks In The Fridge
Do you feel you might be tempted by coworkers snacking on baked goodies? Go and stack fruits in the fridge just in case! Munch on these before you pick those fat-laden offers.
4. Sweat Out By Noontime
Do you find yourself idling around during noon breaks? Why don't you use that precious time to go for a walk, a jog, or a cycling session? Take note, too, that physical exercise can actually activate your brain and make you better ready to face a few more work hours in the afternoon!
5. Avoid The Elevator
If you're a little early, take the stairs instead of the elevator! Grab every opportunity to shake off those extra pounds.
6. Take A Huge Salad With You For Lunch
Save your health as well as your own pocket by bringing a homemade salad for lunch! You can have baked tofu, grilled chickpeas, and some greens to keep you in your best shape even in your workplace. Just vary your lunch box content every day so you won't get discouraged or bored!
7. See Some Sunlight
During breaks, try to expose yourself to sunlight. It has a slimming effect!
8. Rise Above the Stressors
You may really avoid stressors, but you can at least rise above the stress. Breathe. Relax. You can make it!
9. Maintain A Minty Breath To Avoid Snacking
After a full, healthy meal, go ahead and brush up. The minty aftertaste will remind you that you were already done eating. Those chocolate candy offers should never have to tempt you too easily again!
10. Avoid Staying Up Late
Still burning the midnight oil as an employee? Better ditch the habit or you'll gain weight! Go home early and sleep well for 8 hours.
12 Carby Snacks That Will Actually Help You Lose Weight
Just when you thought cereal is an enemy, think again.
1. Avocados
A 50g serving of avocados has 80 calories, hence you can quickly incorporate them into a calorie-reduced eating plan.
2. Chickpeas
Lyssie Lakatos, R.D.: "Besides being crunchy, savory, and satisfying, chickpeas and other pulses, like beans, lentils, and dried peas, are packed with fiber-rich carbohydrates and protein."
3. Kale
Kale has low energy density due to its low calories and high water content. In numerous studies, consuming plenty of low-energy foods has been shown to help weight loss.
4. Fruit Popsicle
Diana Cuy Castellanos, Ph.D., R.D.: "This snack is light, but it satisfies your sweet tooth without many calories or sugar."
5. Granola-Berry Parfait
This sweet, crunchy, rich and creamy yogurt parfait is perfect. With homemade granola and three different berries, it is irresistible.
6. Green Bananas
Ilyse Schapiro, R.D.: "Green bananas are high in resistant starch, which is digested much slower than refined starches or sugars. It's packed with that good starch before it begins to ripen and become sugary."
7. Baked Potato with Broccoli and Cheese
Lyssie Lakatos, R.D.: "A 3.5-ounce potato is only 100 calories and is super satisfying—thanks to its water and fiber content."
8. Cereals
Ilyse Schapiro, R.D.: "Cereal is filling and a great pre-workout snack if you're going to the gym. A lot of people think of cereal as forbidden when it comes to weight loss, but you don't need to deprive yourself."
9. Butternut Squash
High in fiber and extremely nutritious.
10. Trail Mix
Lakatos Shames: "Pistachios are the skinny nut. You can have 30 of them for just 100 calories, and they're a good source of fiber and protein to help that whole-grain cereal stick with you longer."
11. Peanut Butter
Tasty and filling.
12. Popcorn
Ilyse Schapiro, R.D.: "Popcorn is high in fiber, which makes it an appetite-suppressing snack."