These nifty cleaning gadgets will make you wonder why you didn't order them sooner. When it comes to hygiene and home sanitation, Amazon's got the perfect item for you. Our favorites are the fruit fly sticky trap insect killer, surface cleaners, and the cloth for stainless steel surfaces.
We hope you find your next favorite thing from the list below!  Each product was independently selected by our editors. Some may have been sent as samples for us to fiddle with, but all opinions in this article are our own.  Oh, and FYI — LucksList may collect a share of sales or other compensation from the links on this page if you decide to buy something (that's how we stay in business). Reviews have been edited for length and clarity.  Enjoy finding your next favorite thing!
1. If you're looking for a top-quality shower screen protector, look no further than HG Shower Screen Protector. Their specialized cleaning products are perfect for keeping your shower screen clean and sparkling, without any build-up of lime scale or other dirt.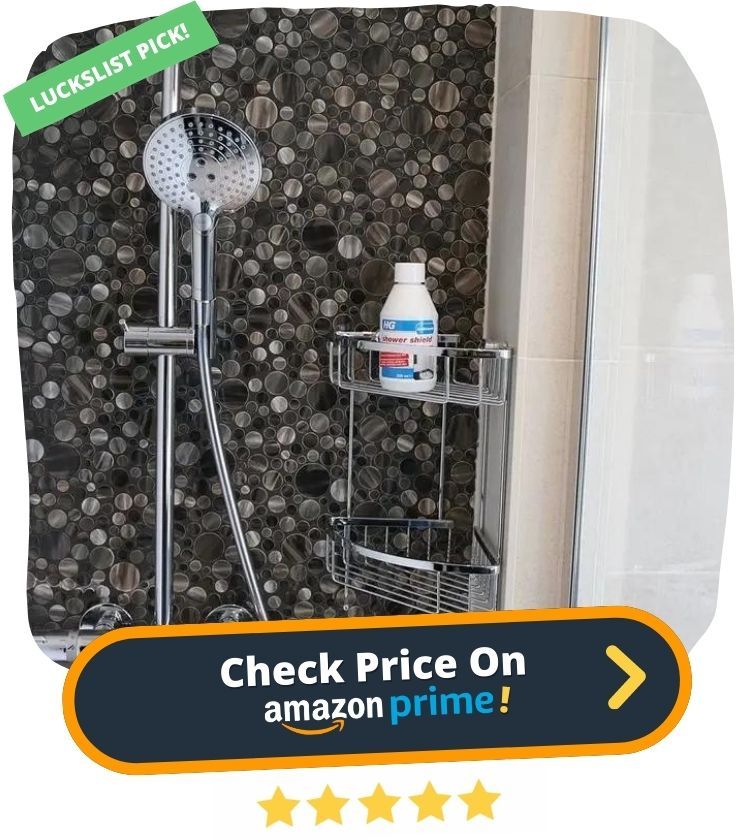 "I used it in our shower in ensuite and also around an over bath shower in the bathroom. I used it on glass, textured tiles, ceramic basin, taps, and mirrors and it's made an amazing difference to the cleanliness, particularly in the ensuite shower where the tiles and grout kept holding water and going yellowy. I coated everything about 6 weeks ago and the tiles are all still clean with very little effort. Ceramic and taps don't have water marks on as splashes of water just bead up and then dry away without leaving a mark. Brilliant."
Amazon Review By MTFR
2. Looking for a versatile surface cleaner that can tackle any mess? Look no further than Bar Keepers Friend Surface Cleaner. This powerful cleaner can remove stains, restore shine, and polish any surface - from ceramic to stainless steel, granite to copper, chrome to china, marble to porcelain, plastic to glass, brass to tiles, and laminates.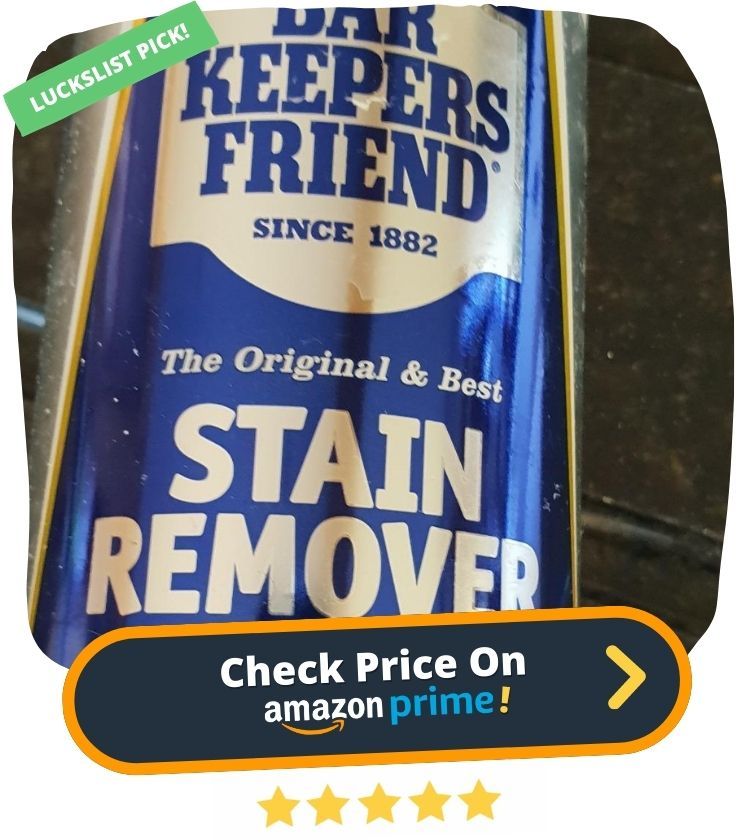 I never write reviews on Amazon but this product is INCREDIBLE. We moved into a Victorian house a couple of years ago and inherited an old, stained enamel bathtub (see pics for before/during/after). This bath has been resistant to everything else that I've tried; every bathroom product you could imagine, elbow grease, bleach, various Pinterest hacks - NOTHING would shift the stains. I saw someone on Instagram get great results so I thought it was worth a try.
Amazon Review By Clare Conolly
3. Are you tired of your vacuum leaving hair behind? dreading having to clean out your hairbrush? Then you need the Pikk-It Rake! This nifty little gadget is designed specifically for removing hair from vacuums and brushes, making your life that much easier.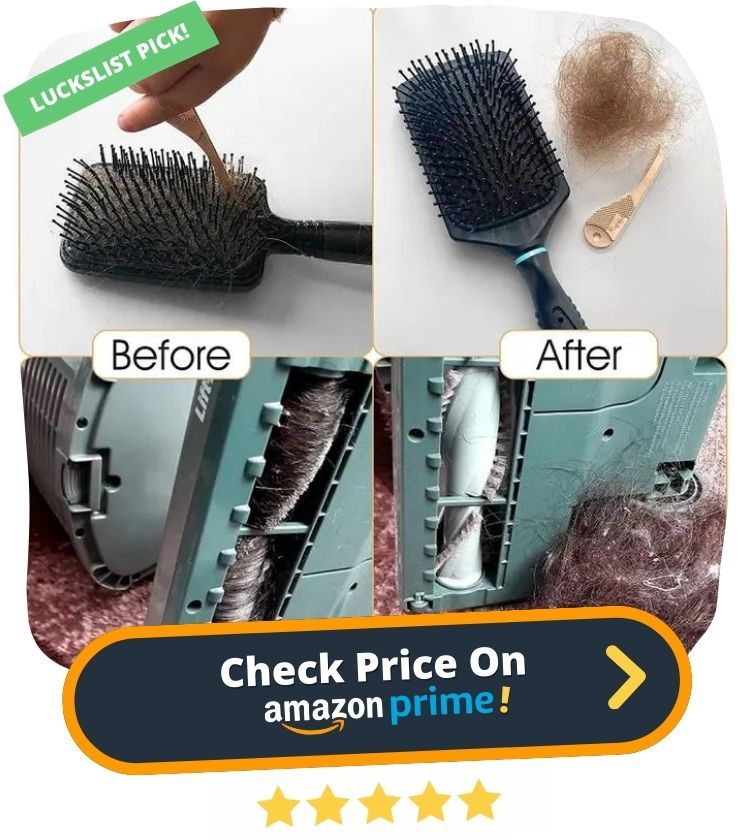 "I bought this for my Dad who's ridiculously expensive vacuum cleaner constantly gets stuck with hair on the brush roller thing. This has been a real timesaver for him. Definitely recommend!"
Amazon Review By Georgie
4. Looking for an easier and more effective way to protect your drain from hair clogs? Meet the TubShroom revolutionary drain protector - it fits right inside your tub drain to catch every hair, every time. No more struggling to remove tangled messes of hair from your drain! Simply wipe TubShroom off when it's time to clean up and you're good to go.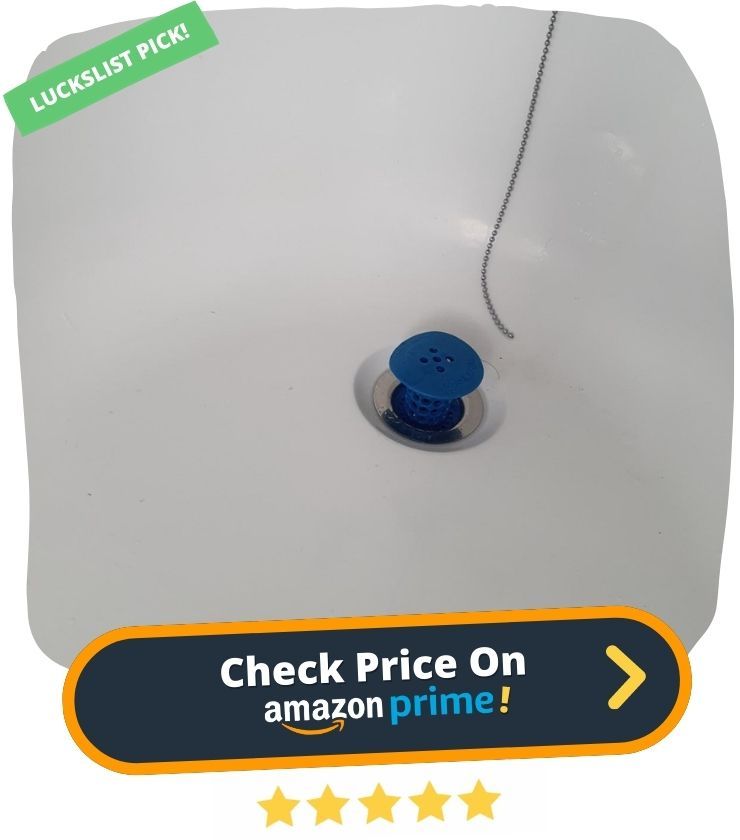 "Having tried a few other preventions and solutions to blocked sinks and drains this product does a better job than the others. It comes in a range of colors to fit most schemes, even if they are a little bright. The product clearly does its job as it fills up with hair fairly regularly and is easily cleared of hair by simply pulling it off or removing with a baby wipe."
Amazon Review By Stevo
5. Looking for an easy and effective way to clean your stainless steel surfaces? Look no further than the E-Cloth Stainless Steel Cloth! This two-sided cloth is precision-engineered with microfibers that attract and grab stubborn dirt, grime, and fingerprints.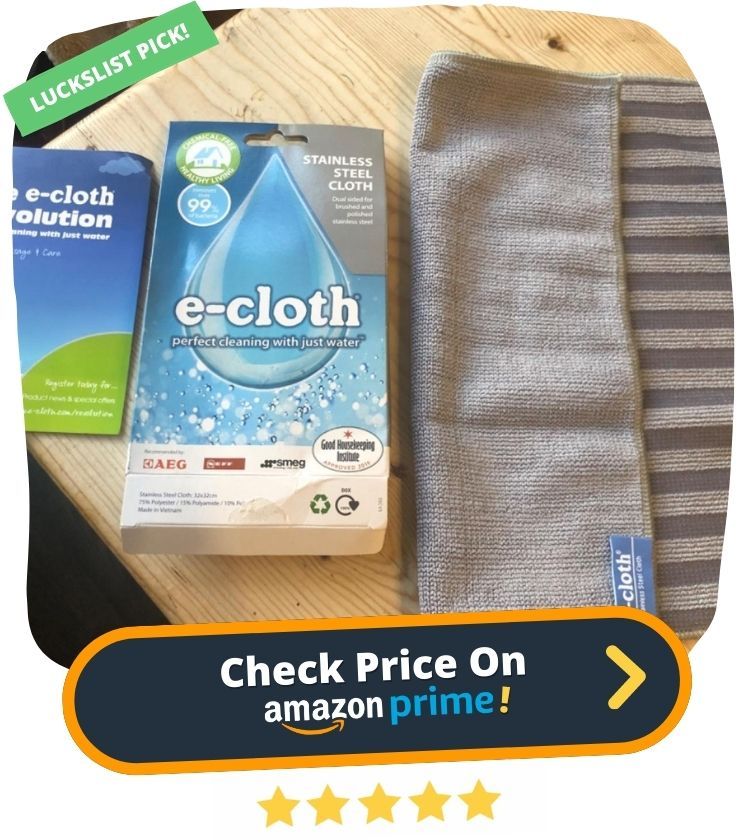 "I made a stupid mistake by buying a liquid stainless steel cleaner for my fridge freezer and I brought this cloth at the same time, oh my god the cloth is amazing all you need is warm water and the cloth really does what it says. I used the liquid and it was crap left an oily film on my fridge and wasn't good, so please don't waste your money on liquid cleaners when this cloth is amazing with just water I give the cloth 100% top marks."
Amazon Review By Rebecca
6. Looking for an easy way to clean your toilet and bathroom? Look no further than the Maryton Pumice Stone! The strong cleaning power of pumice stone makes it a breeze to renew toilet and bathroom, remove hard water ring and stains easily - even YEARS of tough lime and rust!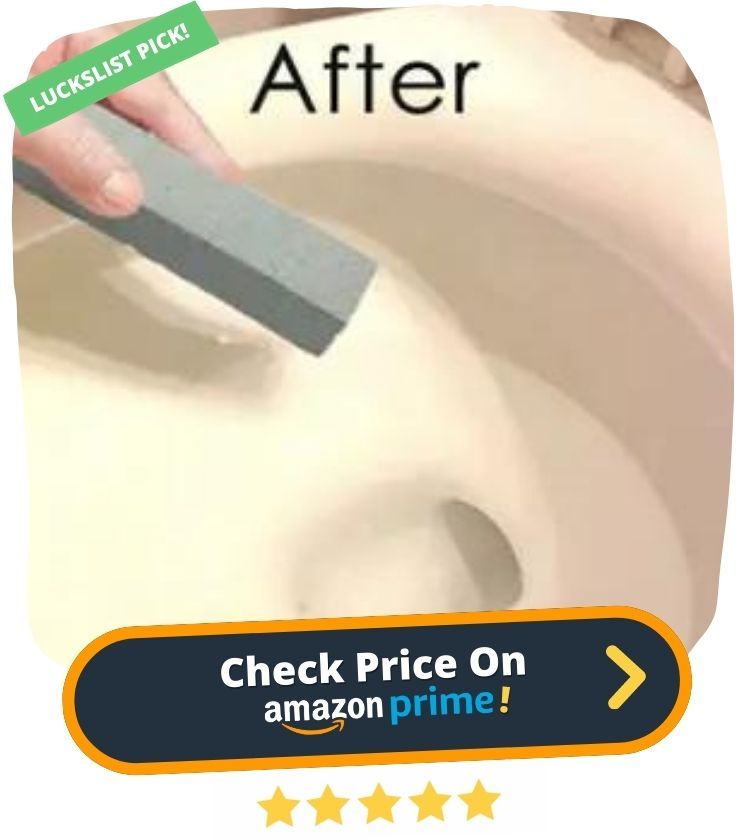 "I'd just about given up trying to clean our toilet bowl, which was well encrusted with limescale; I didn't want to use any harsh chemicals, because we're on a septic tank, but the more basic chemicals just didn't make any difference. After reading previous reviews about how effective these were, I decided to give them a go. I was going to take a 'before' photo, but in my keenness to try these, I forgot! Admittedly, it took some time to clean. it wasn't necessarily physically demanding, but I have wrist and thumb problems so didn't want to overdo things, and just kept gently scrubbing away. It took a couple of sessions, of about 3 hours in total, but the results are amazing!"
Amazon Review By TopNotch
7. This two sided pet hair remover roller is the perfect tool for removing pet hair from furniture, fabrics, and clothing. Made of a semi-removable material with a sharp head made of copper, this lint roller is easy to use and very effective at picking up pet hair.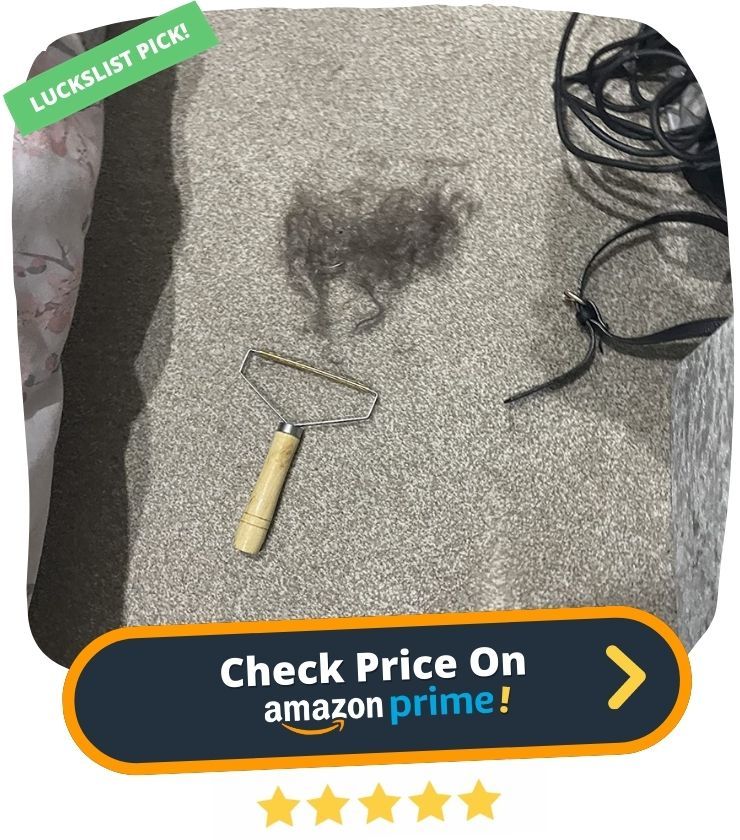 "Was trying to find something to clean a serious amount of dog hair off the carpet and furnishings - this does it hands down this best product for the job."
Amazon Review By David Blaikie
8. Dots for Spots acne patches are the real deal when it comes to targeting active breakouts. These hydrocolloid patches create a moist environment that promotes faster healing, while also working to minimize the appearance of redness and inflammation.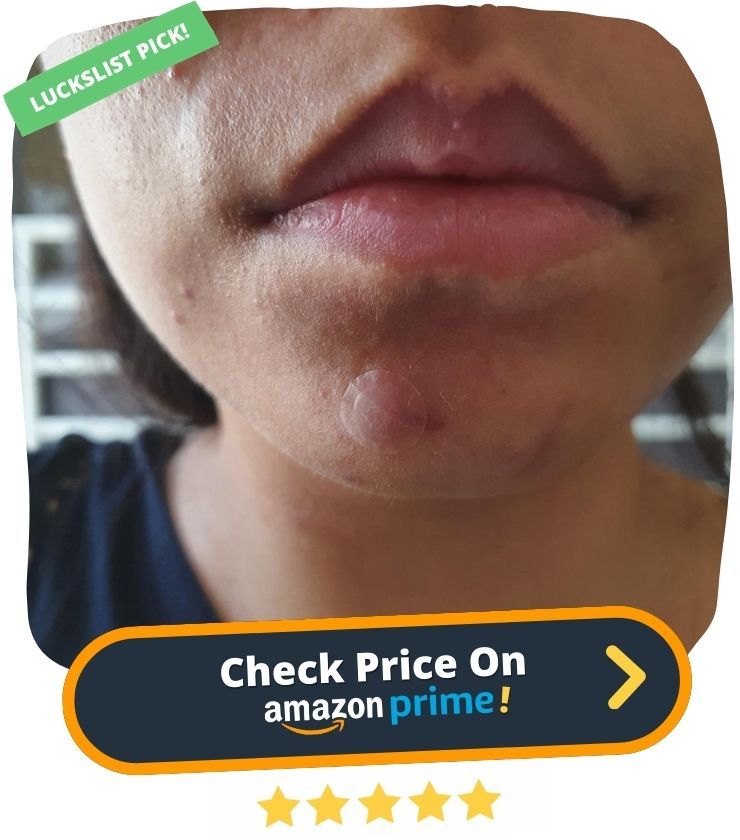 "Omg these r amazing! Used my first one last night when I went to bed, and removed it this morning. I had a huge spot above my lip which had 3 heads! Was finding it hard to pop and was so sore. I am amazed... Didn't expect it to work. This morning I peeled off the round dot and it's full of puss ... The spot is flat! I'm really shocked. Will 100% buy again .worth the money and u get 24 Dots in a pack."
Amazon Review By K S Finn
9. Looking for a top coat that will help your manicure last longer and resist chipping? Look no further than Sally Hansen Insta-Dri Top Coat! This product is formulated with an acrylic polymer complex that dries any nail colour in just 30 seconds.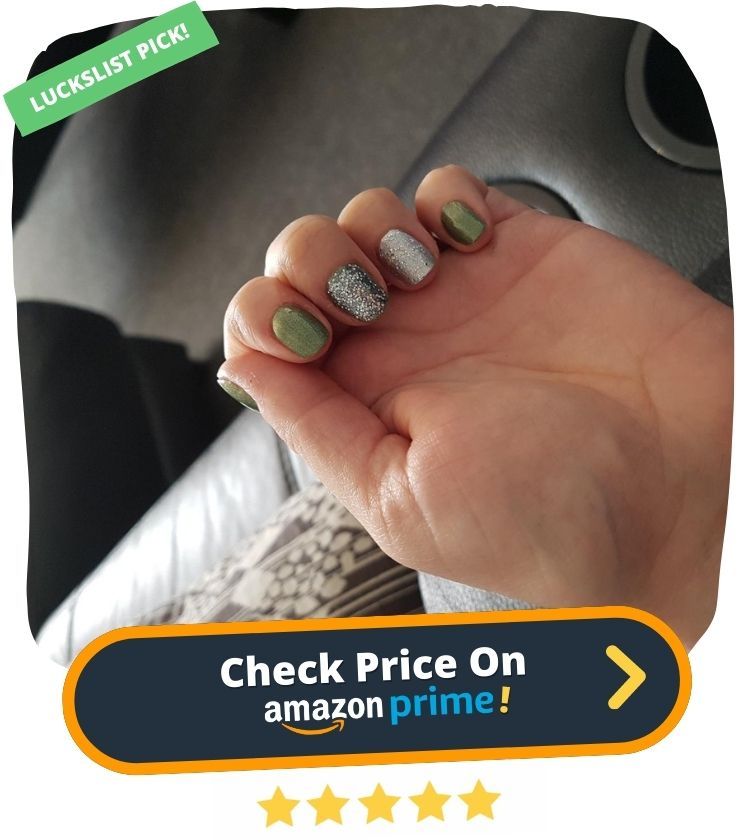 "Can't fault this product. Second time I have bought this item. Dries super fast sealing the polish underneath as well. It leaves a lovely shiny smooth surface. I started using gel polish when I got fed up of smudging my nail polish all the time because it takes so long to dry properly but then I got fed up with removing gel polish because it takes so long so this product is the answer to my prayers. Manicure lasts up to 10 days, dried quick and is easy to remove."
Amazon Review By Janine
10. Introducing the ELBOW GREASE® All Purpose Degreaser – the versatile cleaner that's taking the internet by storm! With 1000s of uses, this powerful degreaser is perfect for removing tough grease stains from all around your home.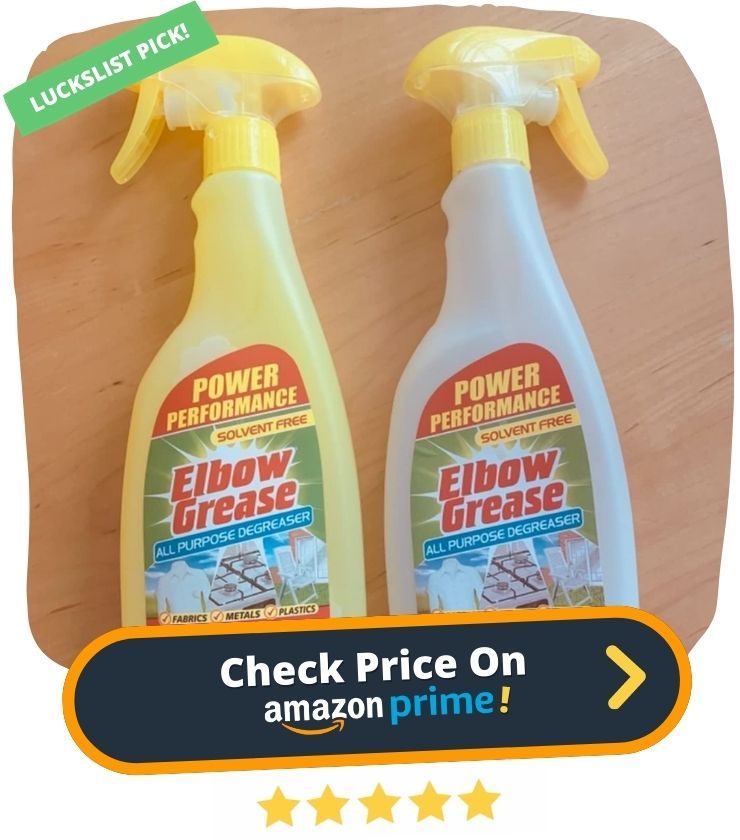 "Used this for cleaning a new flat that had not been cleaned by the previous owner. It's unbelievable! Spray it on and wipe it off with a cloth and it's done! I was not looking forward to cleaning the tops of the kitchen cupboards I've been there before and it's always greasy with a lovely layer of dust that requires real elbow grease but I sprayed this on left it for a couple of minutes then wiped and it was a beautiful moment. No scrubbing required at all. Sometimes I see ads for these types of things and think na it looks too good to be true but this really is the most amazing cleaning product I have ever bought."
Amazon Review By Andrea
11. Looking for a powerful mould and mildew cleaner that can tackle even the toughest stains? HG Mould Remover Foam Spray is your answer! This fast-acting spray removes mould and fungus marks in under 30 minutes, making it ideal for use on a wide range of surfaces, both indoors and out.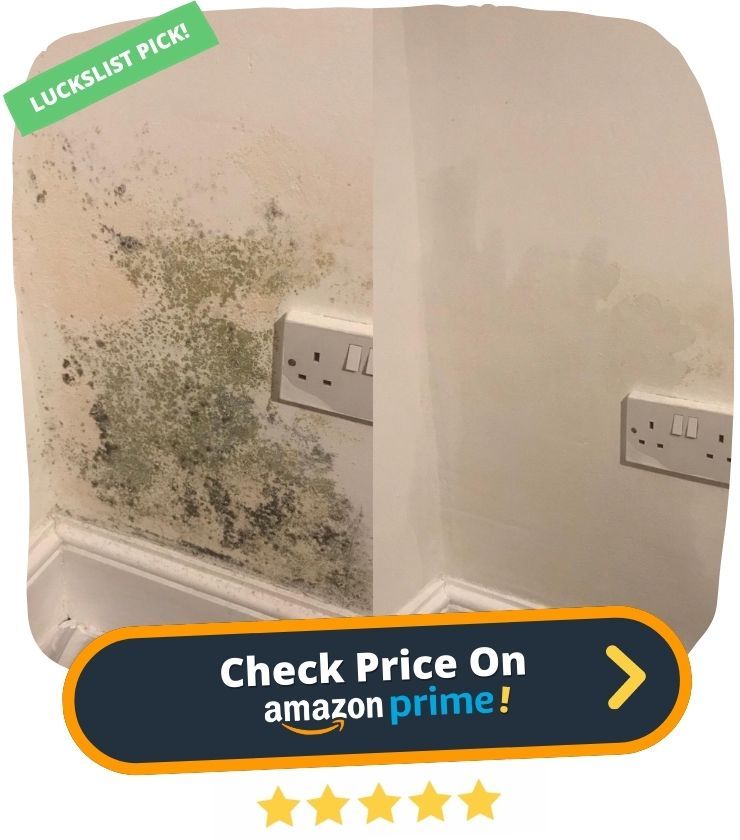 "I hate to say it but you know you're officially an adult when this kind of stuff excites you and makes you want to write a review. I can not fault this product one bit, it's so easy to use and it gets rid of mould within 30 minutes. I've used it in the bathroom, kitchen and one of our bedrooms, it doesn't mark walls or take paint off so that's definitely a bonus when you're renting!"
Amazon Review By Abbie
12. Looking for a way to keep your carpets and rugs in place? Look no further than the Adispotg Rug Gripper! This amazing product is ideal for all kinds of carpets, both indoors and outdoors. It's also great for use on wooden, tile, marble, and laminate floors.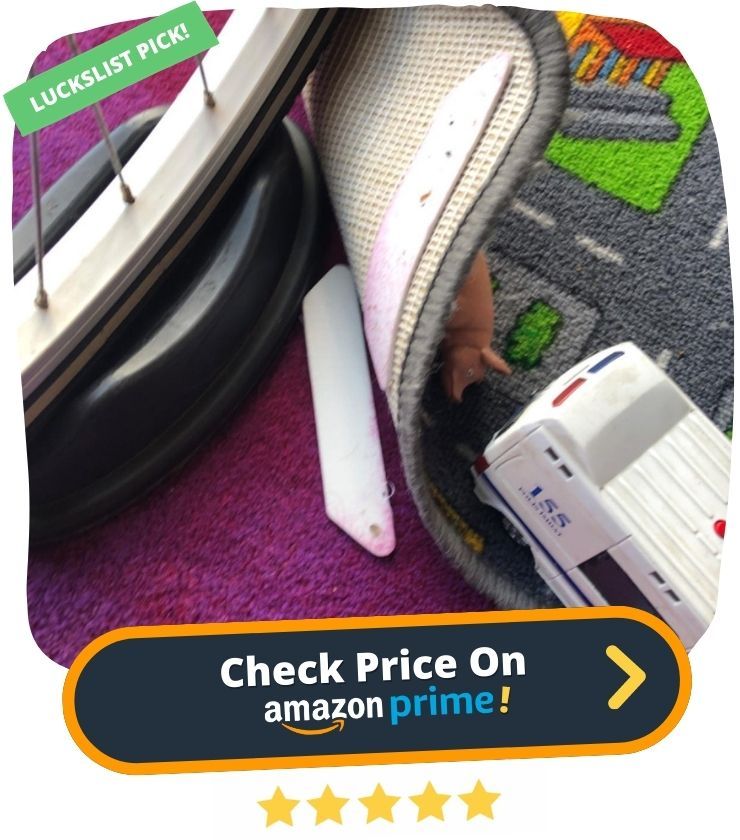 "I was skeptical when I bought this product, but I didn't need to have been. With 4 dogs running around its not moved, so really happy. The stripes where easy to apply, deffinately make sure the floor has been cleaned and any surface dust removed before application. Great product!"
Amazon Review By Deborah Field
13. Looking for a knife sharpener that can handle any type of blade? Look no further than the AnySharp Knife Sharpener. This handy little device uses diamond precision to sharpen your knives, whether they're hardened, serrated, or both.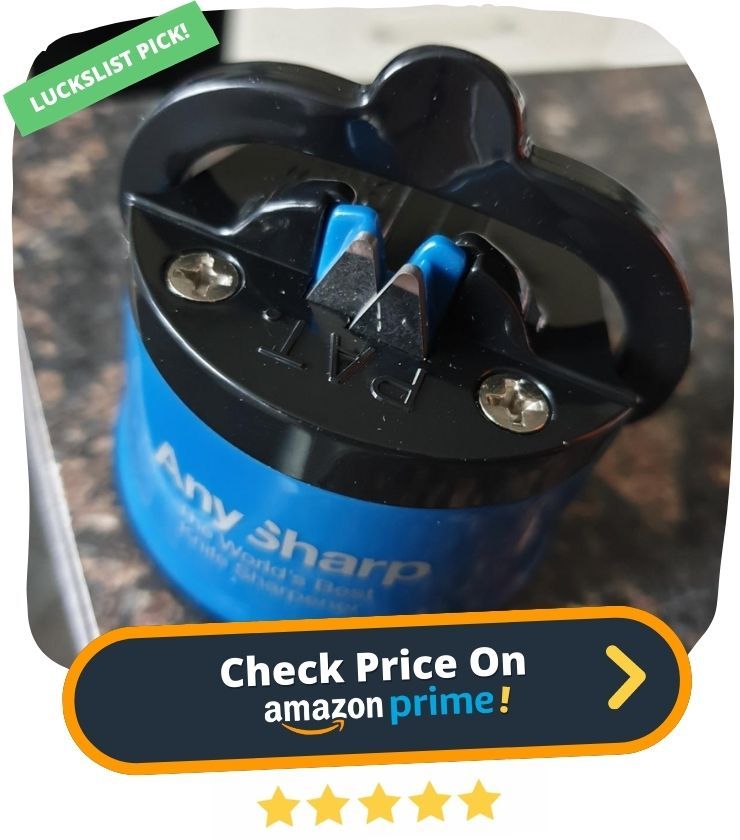 "This is an extremely efficient knife sharpener. Four or five swipes for a dull knife led to it getting wayyyy sharper than I expected; and then it almost took my thumb off. With great power..."
Amazon Review By Ammar A.
14. Looking for an easy and effective way to clean your home? Look no further than the 6 x Extra Power Magic Erasers by Dr Hygi™! These high-density sponges are perfect for removing marks, dust and dirt from any surface quickly and easily.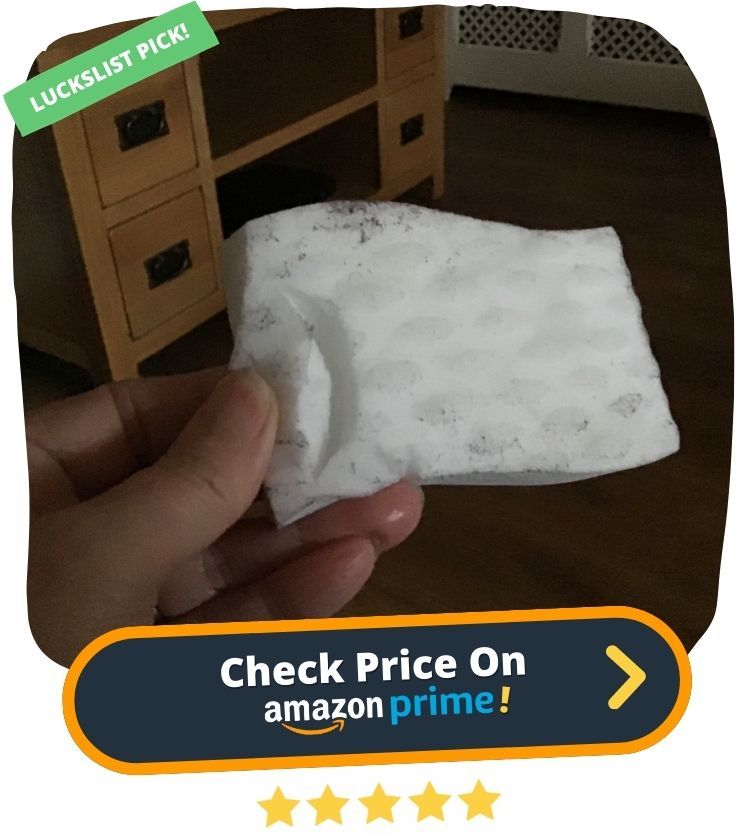 "I bought these at my mother's request, even though I had my doubts having read all the reviews. She wanted to remove hair dye from a marble working surface, had tried everything from cleaner to bleach with no success. She used one of these for about 30 seconds and the stain has been removed."
Amazon Review By Judy Teen
15. Whether you're pounding the pavement or hitting the trails, Compeed Anti-Blister Stick is your secret weapon against painful blisters and chafing. This invisible, portable stick goes on smooth and prevents friction to keep you comfortable all day long.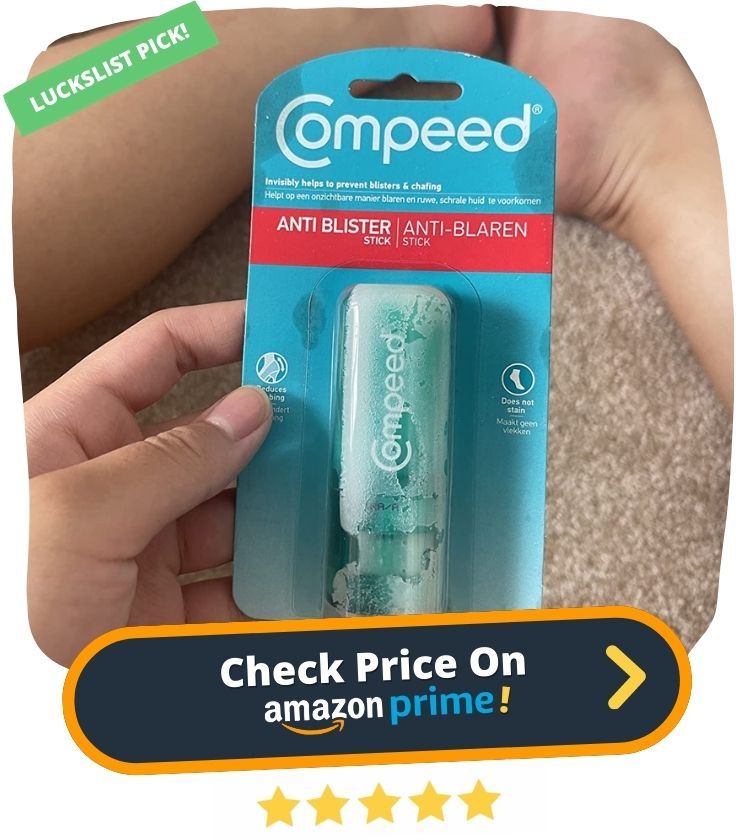 "From an ICU nurse in the midst of the covid19 crisis, this stick was probably never intended for faces but it's saving my skin from breaking down from continuous mask wearing. This stick is saving my face. Thanks compeed. I recommended it to my colleagues and now my unit are buying 100 of these for everyone to have one. Grateful noses all round."
Amazon Review By Miss Dominique Byrne
16. Looking for a natural and effective way to control flying pests around your home or garden? Look no further than the Coocnh 12 Pack Sticky Insect Killer traps! These traps are specially designed to attract and capture flying plant pests, and they're perfect for use both indoors and outdoors.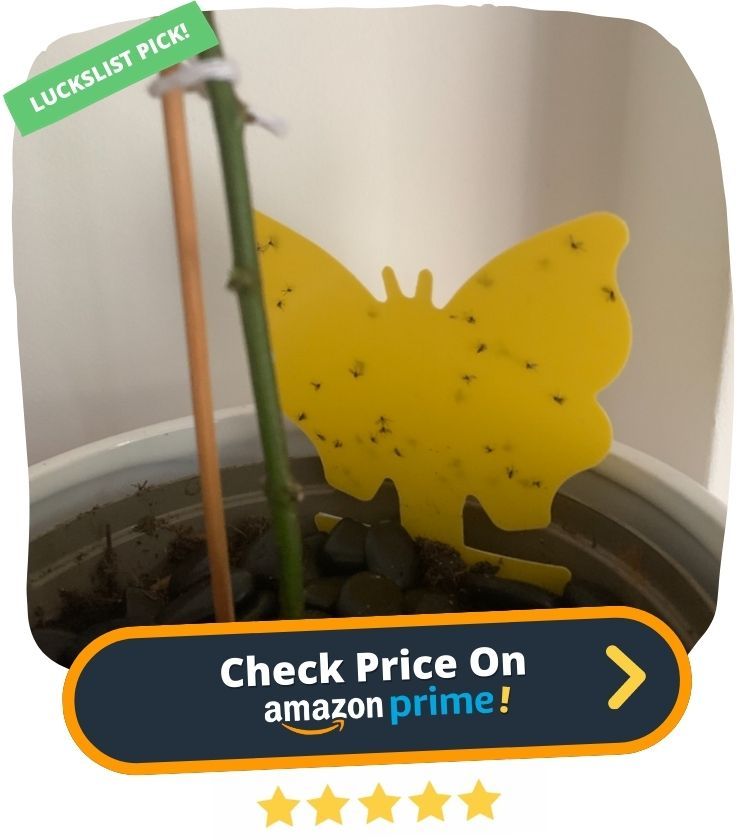 "I bought these as I'm growing some plants inside before they're transplanted outside, however the little black flies seem to like them and were multiplying over days. These came in the post on Wednesday. Wednesday afternoon I stuck 5 in my pots, about 1 every other plant and within the space of about 10-15 minutes the flies had already been attracted to the bright yellow. I will definitely be buying these again as there were only 12 in a pack, but I definitely think they're a great buy and really do help decrease the amount of flies around your house plants! :)"
Amazon Review By LJPx
So there you have it, the 16 Amazon cleaning products we recommend for you. Incredible, right? Just when you think there's no other way to clean something, along comes these products. Impress your housemates, neighbors, and guests with these amazing cleaning products today! Order now!