Want to add some style to your room with popular photos? How about a cool Moon-themed mirror? A humorous bed for your cat? Or a trendy vase for your plants? When it comes to cute and popular home decor, this list has something for everyone.
We hope you find your next favorite thing from the list below!  Each product was independently selected by our editors. Some may have been sent as samples for us to fiddle with, but all opinions in this article are our own.  Oh, and FYI — LucksList may collect a share of sales or other compensation from the links on this page if you decide to buy something (that's how we stay in business). Reviews have been edited for length and clarity.  Enjoy finding your next favorite thing!
1. Looking for a way to add some personality to your walls? ANERZA has the perfect solution – our 100 PCS Beige Wall Aesthetic Pictures kit! This beautiful set of prints and stickers will brighten up any space, and is a great way to show off your unique style.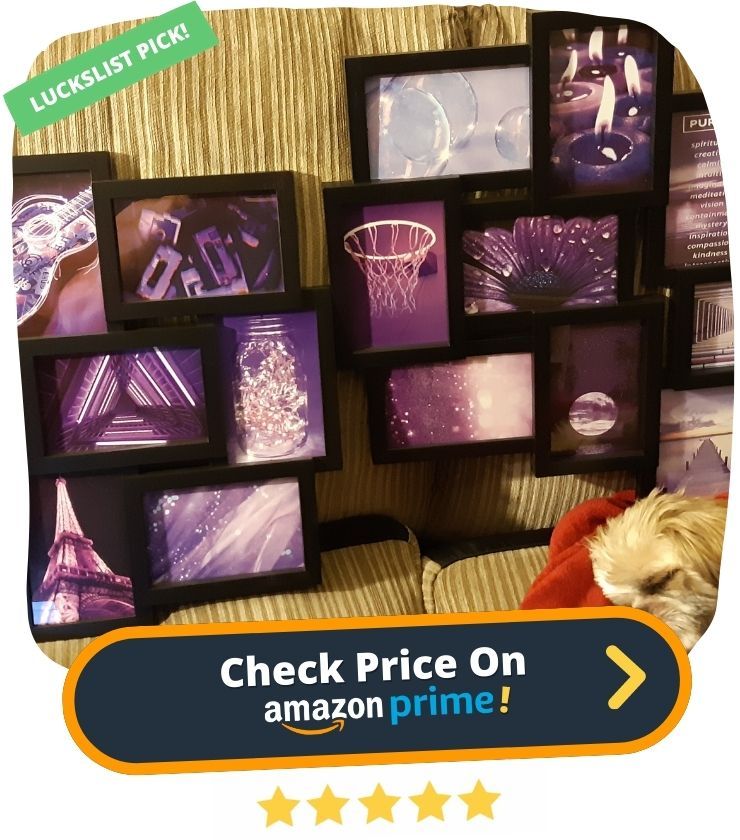 "I love the picture cards💜. I thought it would be too crooked if I made it into a collage, so I picked some favourites and put them in a frame.💜"
Amazon Review By Jen
2. Looking for a unique and cool way to liven up your home décor? Check out our YUBAIHUI 5pcs Home Wall Decor Moon Phase set! This enchanting set of bohemian mirrors will add a touch of magic and charm to any room you place them in.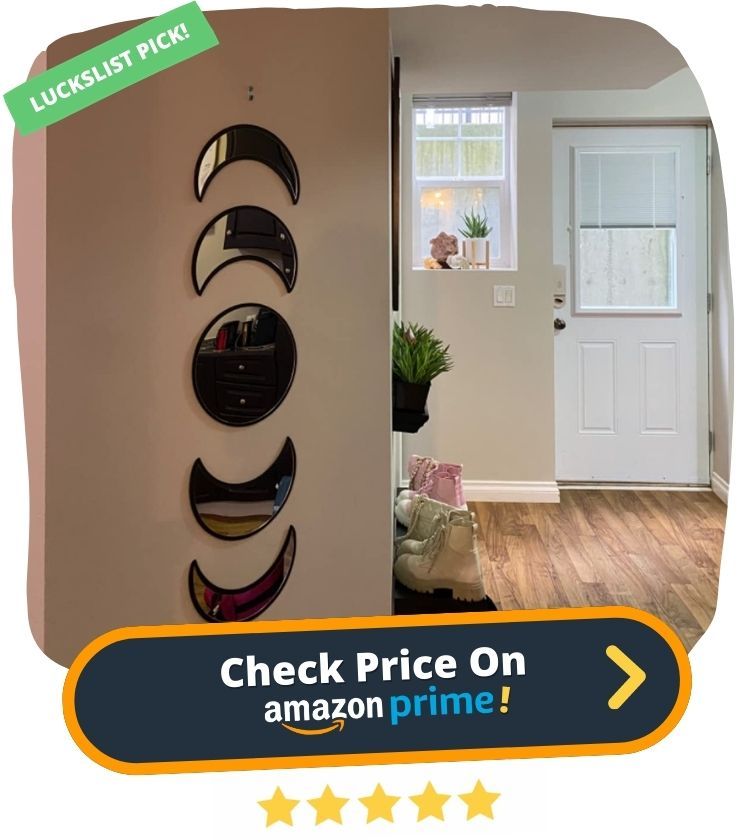 "Love it. Lightweight, don't need anything extra for mounting. Thank you!"
Amazon Review By Katelin Prentice
3. Looking for a stylish and cozy spot for your furry friend to sleep? Check out the S-Lifeeling Fashion Pet Cushion Bed! This super soft bed is made of high quality faux fur and foam core, making it the perfect place for your pet to rest. The distinct Toast design pattern will make your pet feel right at home.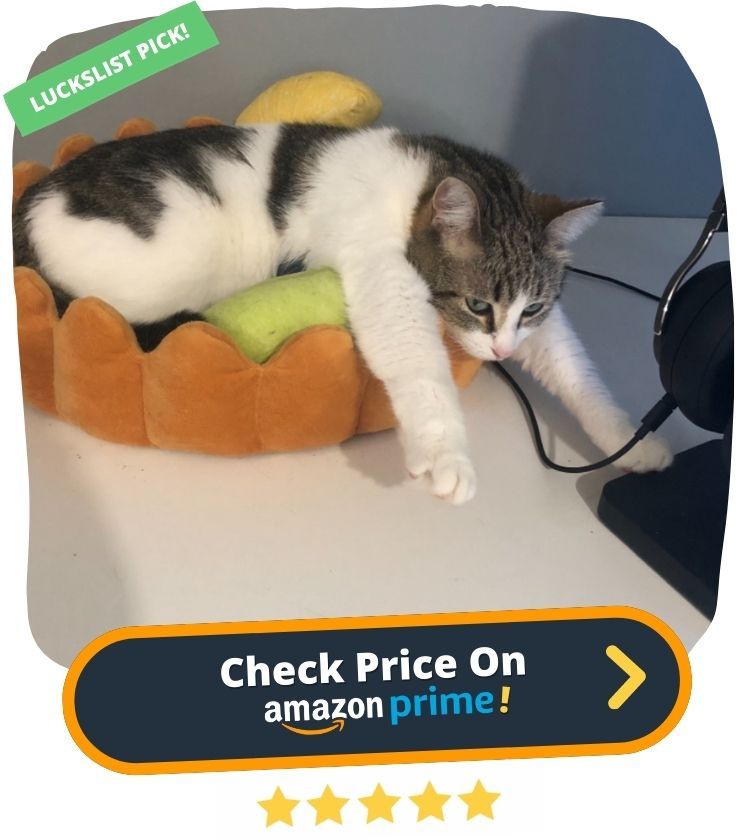 "My cat is in love. Not only does he love the bed and I always find him in it, but he also loves the little berry pillows for a little play time. I worried that it was a little small since he is a little cat but he fits all nice a snug with all the pillows in."
Amazon Review By Jill
4. Introducing the JV Home Vintage Collection – a chic and stylish range of area rugs that combine the best of traditional Anatolian design with modern French flair. With over 50 years of experience in the industry, Je Veux Home knows a thing or two about crafting stunning floor coverings.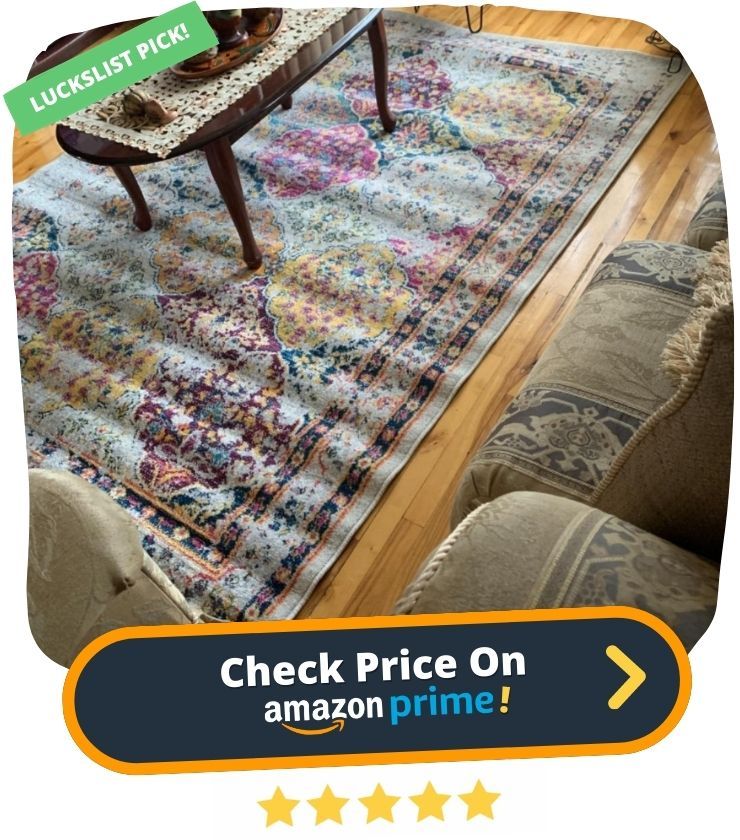 "Beautiful rug, zero chemical smell, packaged well and flattened completely within 24 hours. Thickness is ideal for under our dining table as the chairs still move easily on it. Only thing I would say is that the background colour of the print reads more grey than cream in our dining room. Overall very happy with purchase!"
Amazon Review By SVW
5. Looking for a unique way to display your plants? Check out the Ivolador Glass Plants Terrarium! This stylish terrarium is made of natural wood and glass, and comes in a hexagon shape. It's perfect for showing off your plants on a desktop or table, and makes a great gift for any plant lover.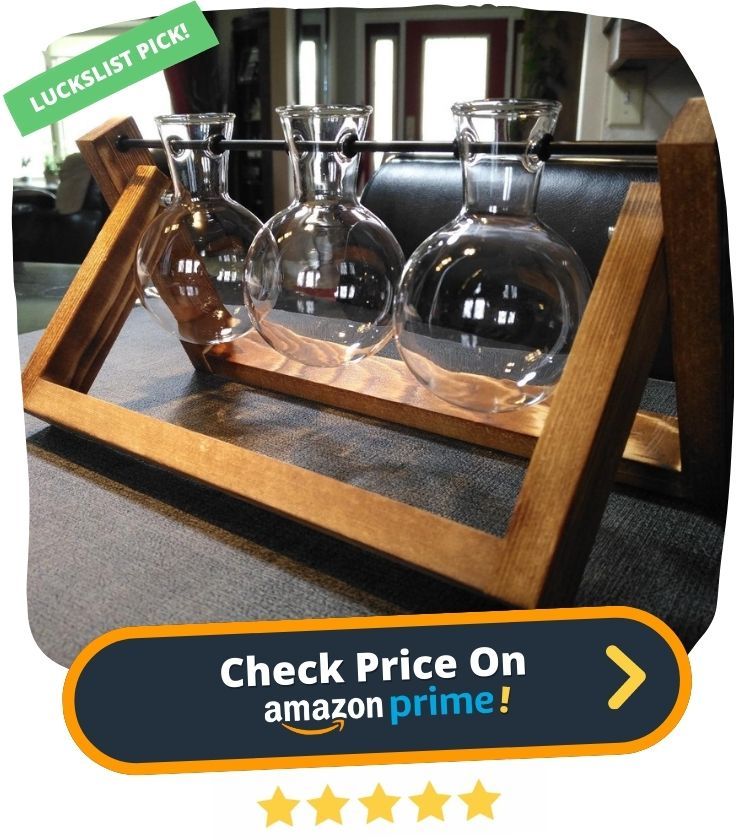 "I had bought the product as a Christmas gift in December and was very pleased with the product when I installed it with my Gf but we accidentally broke it on the first day. The glass bulbs had all fallen from the table and cracked. I contacted the seller and they were very patient and understanding with what happened and shipped us another one. The product is very cute and aesthetically pleasing. I recommend it and the service is very nice and quick to respond."
Amazon Review By Steven
6. Looking for an easy and affordable way to add some personality to your walls? RoomMates Circle Peel and Stick Wall Decals are perfect for you! These super cute and trendy decals come in a set of 72, so you can create your own unique design.
"They came folded, so I was worried that would be warped but they applied to the wall without any issues. A couple of them weren't cut all the way around perfectly, but with a little working, I was able to pull them off. They are a solid, holographic rainbow colour. They will not show the colour of your paint through them."
Amazon Review By Stacy Loutan
7. Introducing the Simpkeely Sketched Floral Medallion Tapestry! This beautiful tapestry is made of 100% lightweight polyester and features hand-sewn finishes. It's available in two sizes, 59" x 59" or 80" x 80", so you can choose the perfect size for your space. The colors are vibrant and intense, with a delicate floral design that will add a touch of elegance to any room.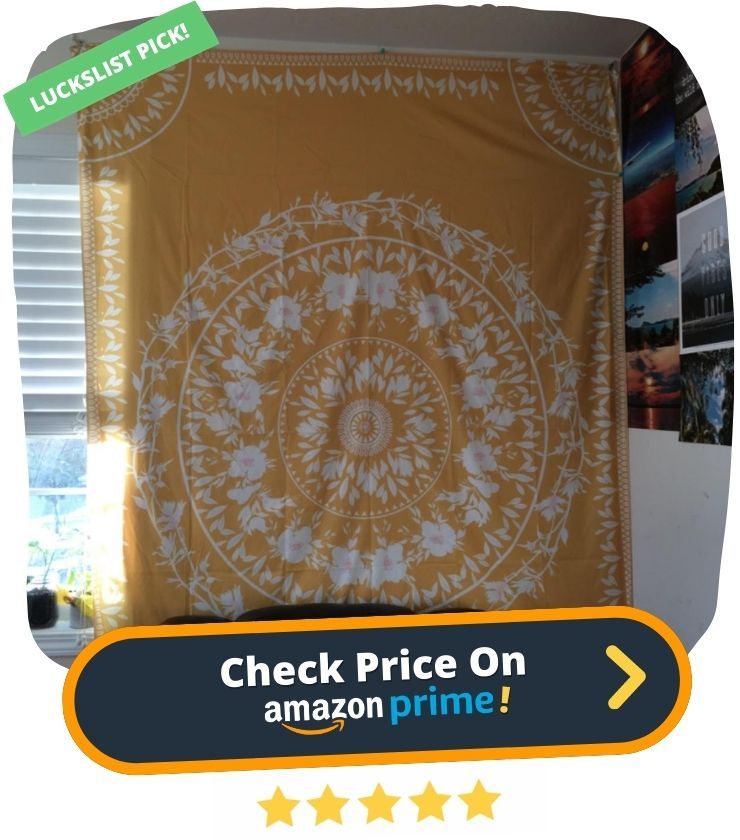 "Great colors, well made and comes with everything you need to hang it (included multiple options for hanging too) I hung this behind the bed for a more boho look and I really like it. Its very light, feels almost satin. The colors are crisp and the line work clear. The seam around the edge is well bound and has very small loops so you can hang by every corner."
Amazon Review By Tamara
8. Introducing the Ultrasonic Cool Mist Aromatherapy Diffuser, a must-have for anyone looking to reap the benefits of aromatherapy. This unique diffuser features a compact and portable design, making it perfect for use at home, office, or on the go. With its all-in-one function, this diffuser can humidify air, moisten skin, and even act as a night light.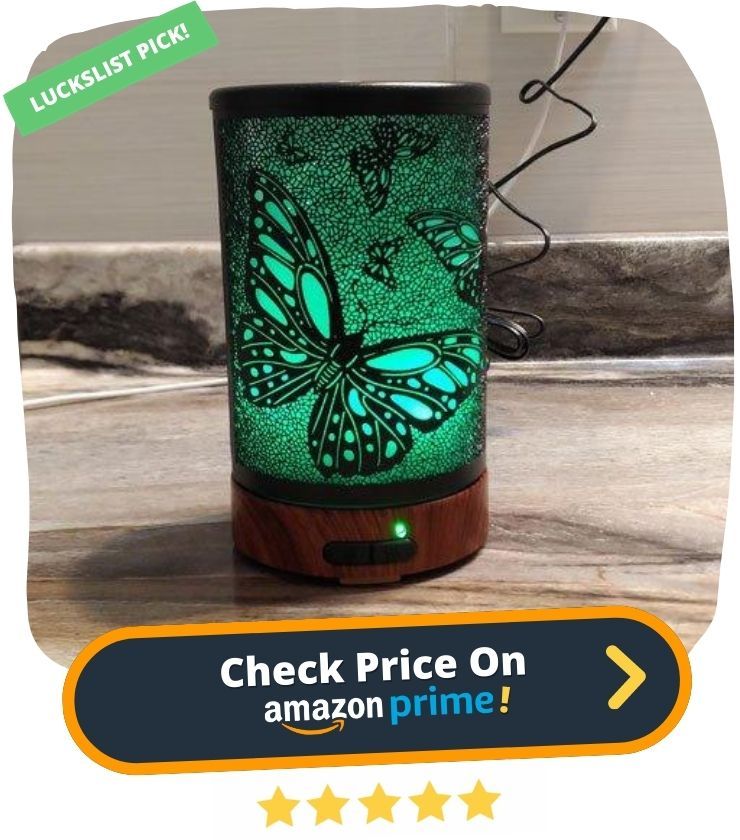 "I received my first one oil diffuser but the mist didn't work, so I contacted the seller, and they were kind enough to send me another one free of charge and this one works beautifully. Highly recommend to anyone. The oil diffuser is beautiful. And the seller very friendly and courteous. Highly recommend the diffuser and the seller. Thank you so much."
Amazon Review By Zorica Trpeski
9. Who doesn't love a good candle? They enhance the ambiance of any room and can make any space feel cozier. And these Pastel Candy Bubble Candles are made with only the finest ingredients to ensure a long-lasting burn and a pleasant, natural scent.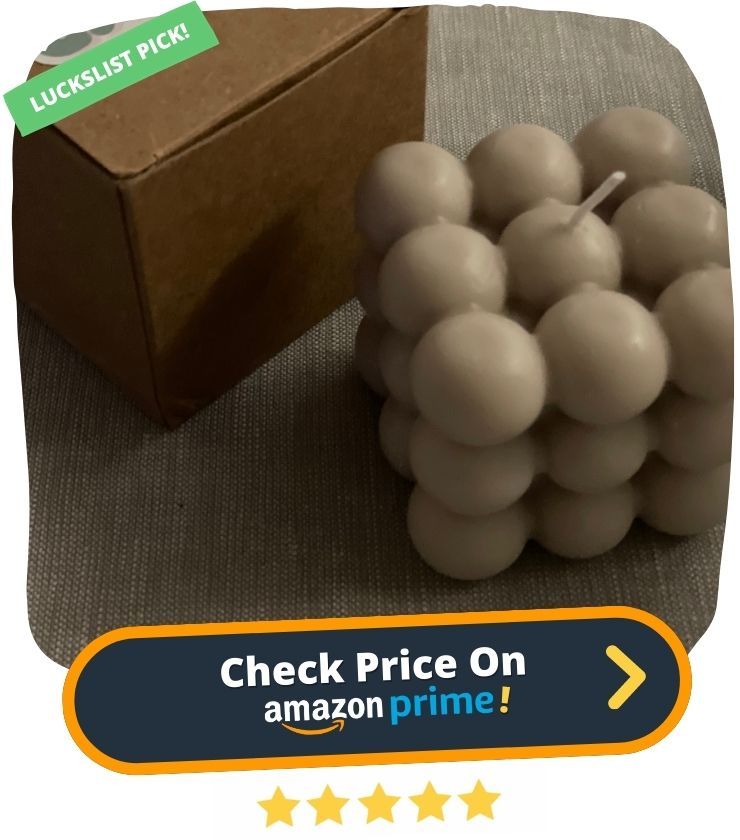 "These candles were the missing piece of my living room!! Their subtle aesthetic fits quite well with my my messy and colorful decor. I can easily say that they can go with any style because of their minimalist design. If you are looking for a cozy update to your place, look no more than Pastel. Candy, and support local!!!"
Amazon Review By Caner Gursel
10. Looking for a funny and unique gift? Look no further than the William Shakespeare Bust Succulent Planter! This clever pot is perfect for the green-thumbed literature lover in your life.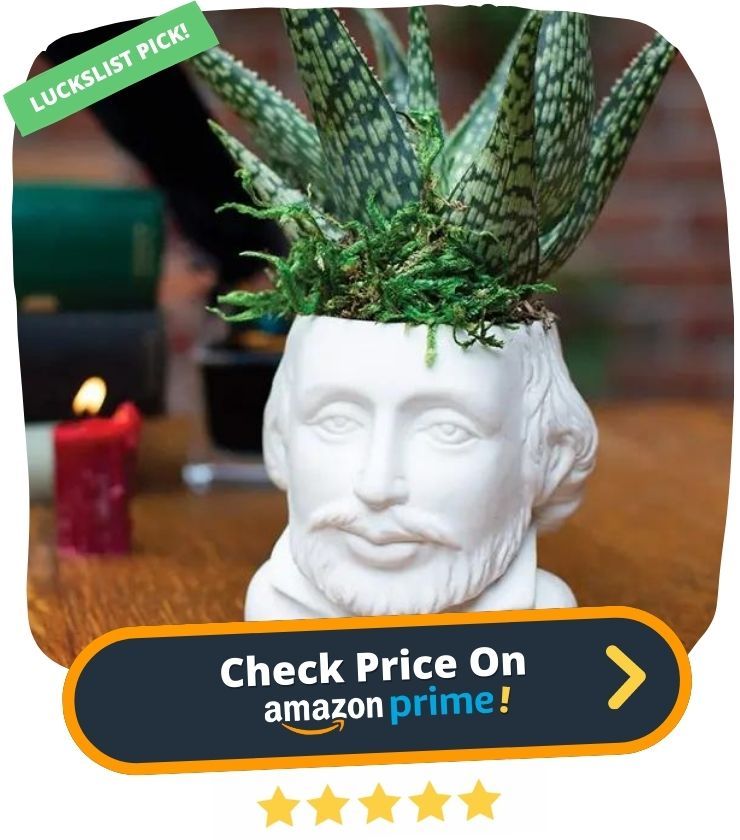 "It's small but cute and well made . It's a fairly heavy ceramic and it came well packaged without chips Good for any Shakespeare fan."
Amazon Review By Emily Cramton
11. Looking for a fun, easy and affordable way to decorate your child's bedroom or playroom? Look no further than our Cactus Peel And Stick Giant Wall Decals! These colourful stickers are sure to brighten up any space, and they're super easy to apply. Just peel off the backing and stick them to any smooth surface.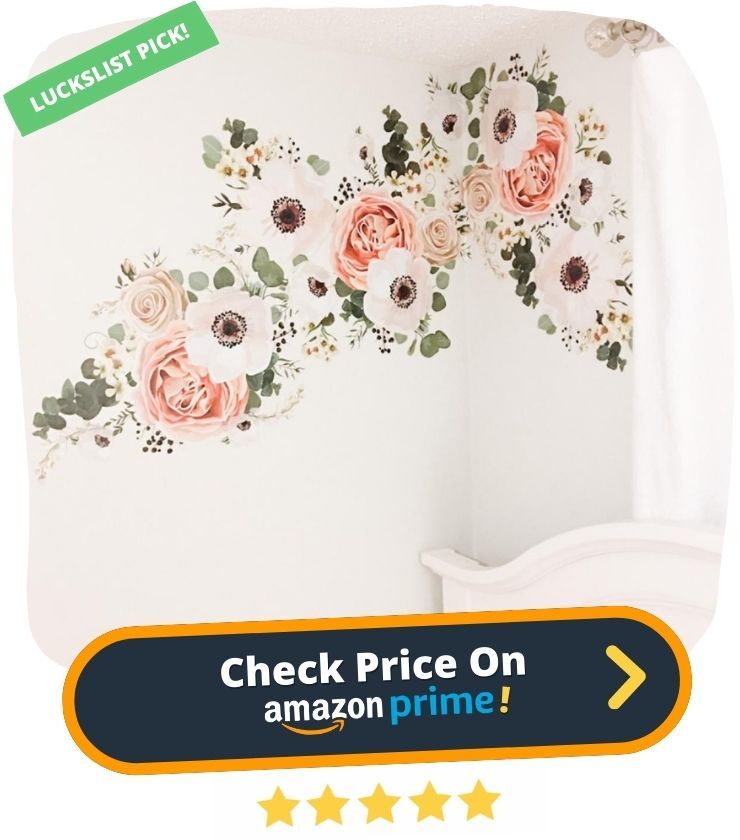 "This is truly an amazing product for the price! I purchased 3 sets and pretty much used every piece as I wanted something quite large on the corner wall. Although it took a bit of time and planning, it was totally worth it ... my daughter loooves it! The product itself was true to what was advertised, including the colour. The stickers stick to the wall amazingly, very sticky, but also no problem to reposition if you need 😊 would definitely purchase again."
Amazon Review By Dee
12. Looking for something out of this world to light up your home? Check out this cool LED 16 Colors Moon Lamp! Made with 3D printing technology, this lamp mirrors the realistic full moon shape and surface for a truly unique look. Plus, with 16 color RGB options that can flash or fade, it's perfect for adding some dreamy and creative flair to any room!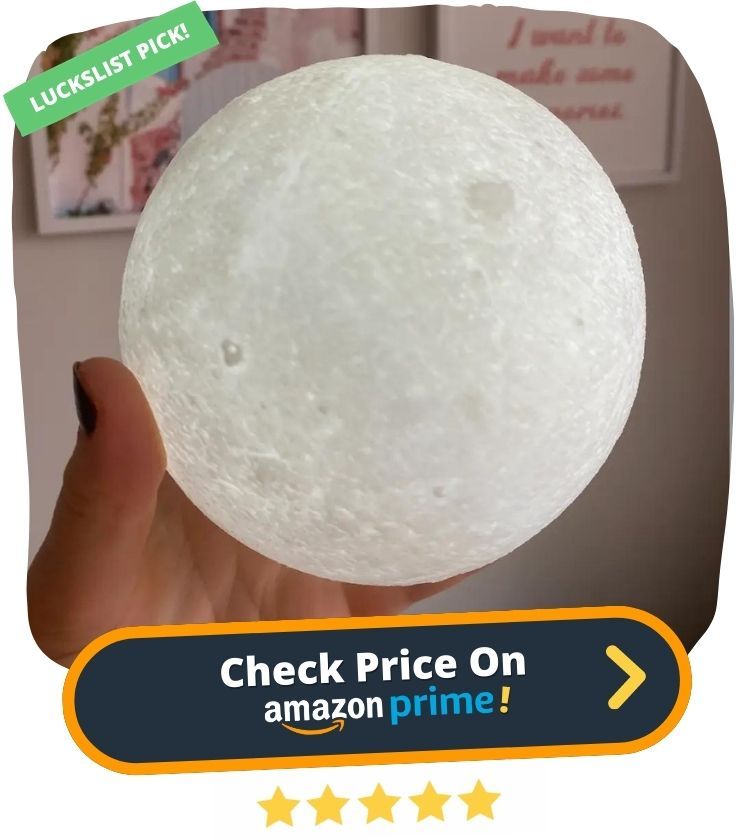 "This is a uniquely beautiful product and in some shades you feel you are looking at the moon. My Family loves it. I bought 2 different sizes. Small and large. Customer service is awesome and they proactively reached out to inquire i was satisfied. I recommended this to my family and not my friends ( i want them to be envy of mine :) ). And no they didn't pay me to write this review. I bought this for my disabled son and now we all love it. It is very lite with so many light functions. HAPPY!"
Amazon Review By manu Nellutla
13. Introducing the Utopia Bedding Soft Body Pillow! This versatile pillow can be used for side sleeping, maternity support, or simply to cuddle with. It's dimensioned at 4 feet by 6 inches (20" x 54" cm), making it the perfect size to cuddle with, and comes in a vacuum-packed bag to avoid any damage during transport.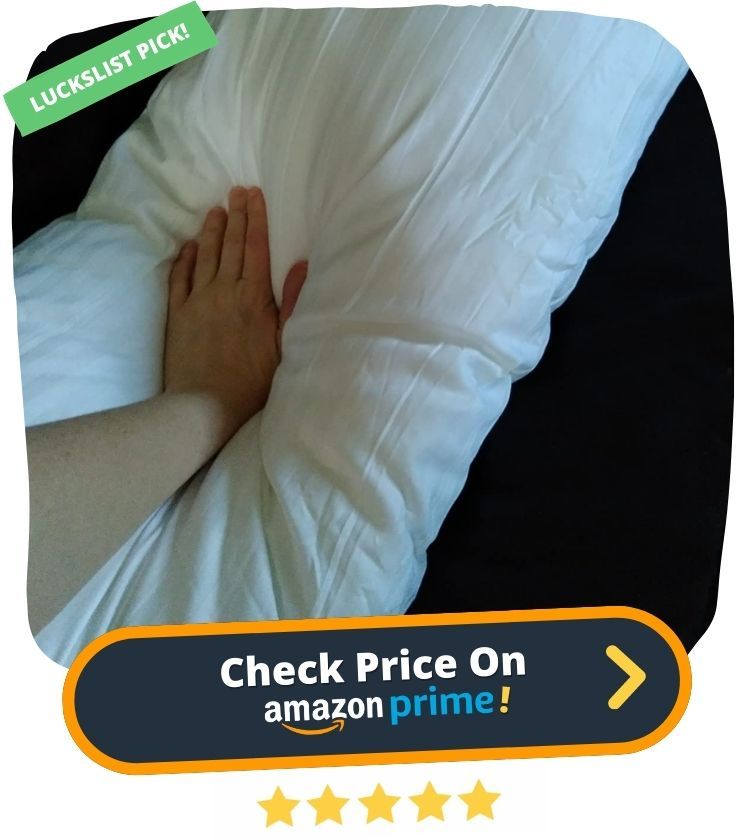 "I bought this as a gift for my ex boyfriend so he could stop texting me that he misses me and I haven't heard from him in a month I'd say it's done it's job for bed side comfort."
Amazon Review By Gillian
14. Looking for a contemporary and stylish way to keep time? Look no further than the 3D Led Desk/Wall Clock! This unique and modern clock is perfect for any home or office. The sleek and compact design is perfect for any modern, industrial or contemporary environment.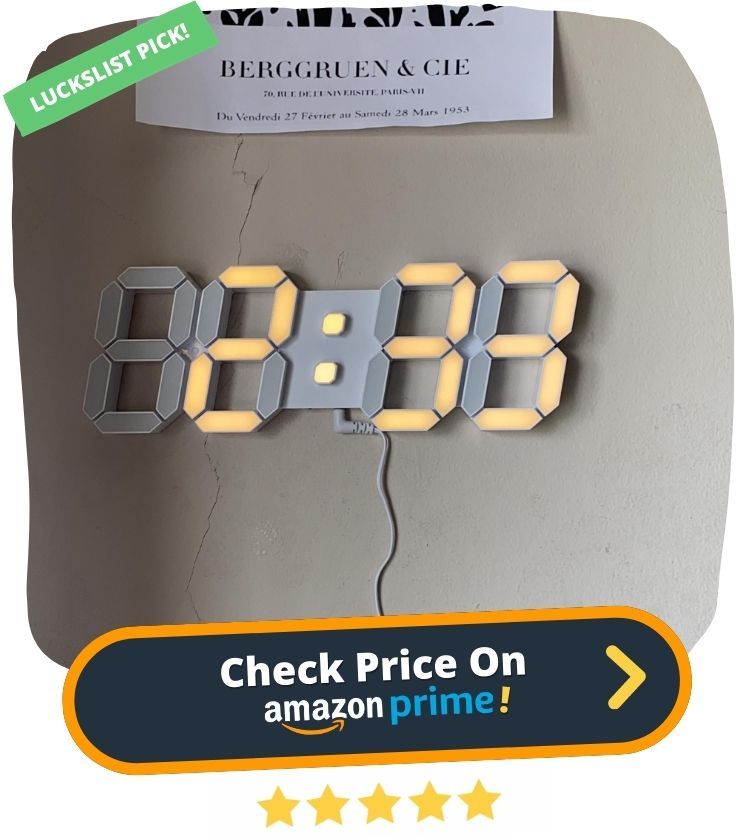 "My office has needed a clock for so long but it has to have that cool factor, I wanted something unique but so many clocks were too small. This clock checks off everything I hoped for and more. I didn't expect a remote control which is great to program the clock and adjust the brightness (or even turn off entirely). The one feature that surprised me was temperature reading but I'm so glad you can disable the blinking colon otherwise it almost went back (find it too distracting). My only big complaint is that is very difficult to read during the day time but it looks amazing at night."
Amazon Review By Z3PHIR
15. If you're looking for a stylish, multipurpose storage solution, look no further than our INDRESSME XL Large Cotton Rope Basket. Made from soft yet durable cotton woven thread, it's perfect for storing anything from clothes and magazines to nursery toys and art supplies.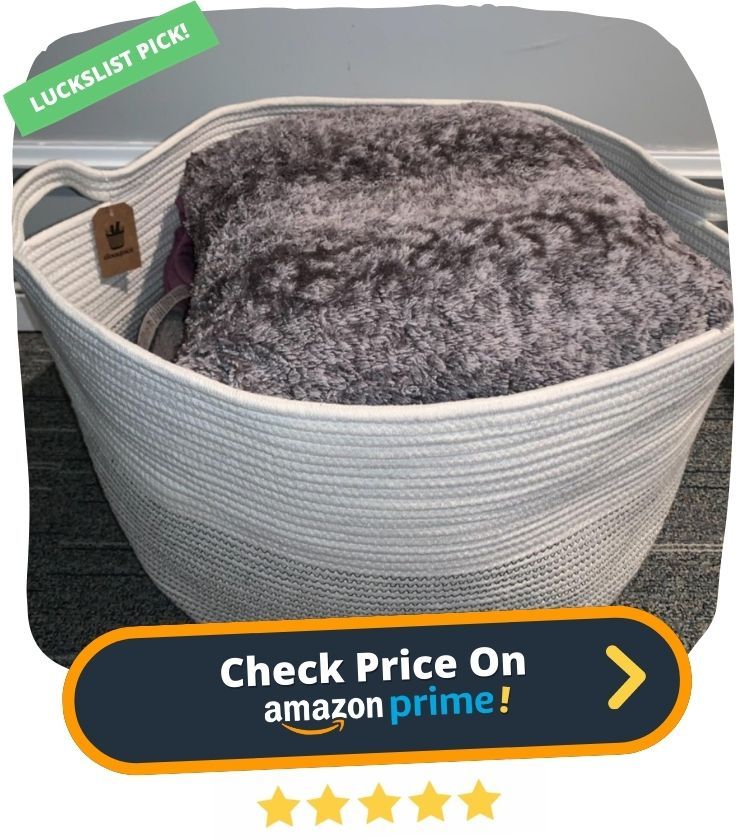 "This basket is so durable! The quality is amazing. It's a thick basket so I'm not afraid it'll break! It holds quite a bit of blankets I was surprised. I am using it in my daughters room for her blankets and I've been able to fit them all in there minus the ones she's currently using. I would highly recommend this product as it's also very modern looking as well tying nicely into any home!"
Amazon Review By alannah k
16. Looking for a little something extra to spruce up your bedroom or guest room? Check out our Uozzi Bedding 3 Piece Reversible Quilt! This quilt is perfect for year-round use, as it's lightweight and breathable, but can also be used in winter as an extra layer of warmth.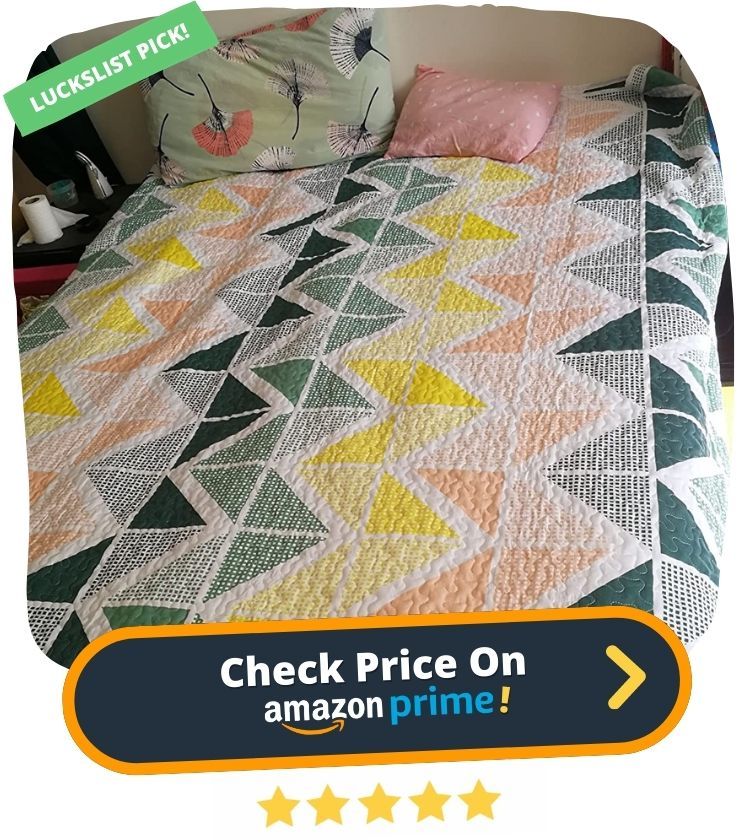 "I purchased this cover for the summer as it was too hot to continue using a duvet. The whole set is really nice. The material is soft and the blanket is light weight. The coloured side is vibrant and fun. The other side is cute and modern. I like to switch it up depending on the colour of sheets I am using. For a 3 pc set as nice as this i am happy. I may even leave it on as a coverlet for the winter."
Amazon Review By Erin Jones
17. Looking for a cozy and comfy chair to curl up in? Look no further than the Milliard Cozy Chair! This furry chair is perfect for reading, watching TV, or even doing homework. It holds up to265 pounds and makes a great gift for loved ones.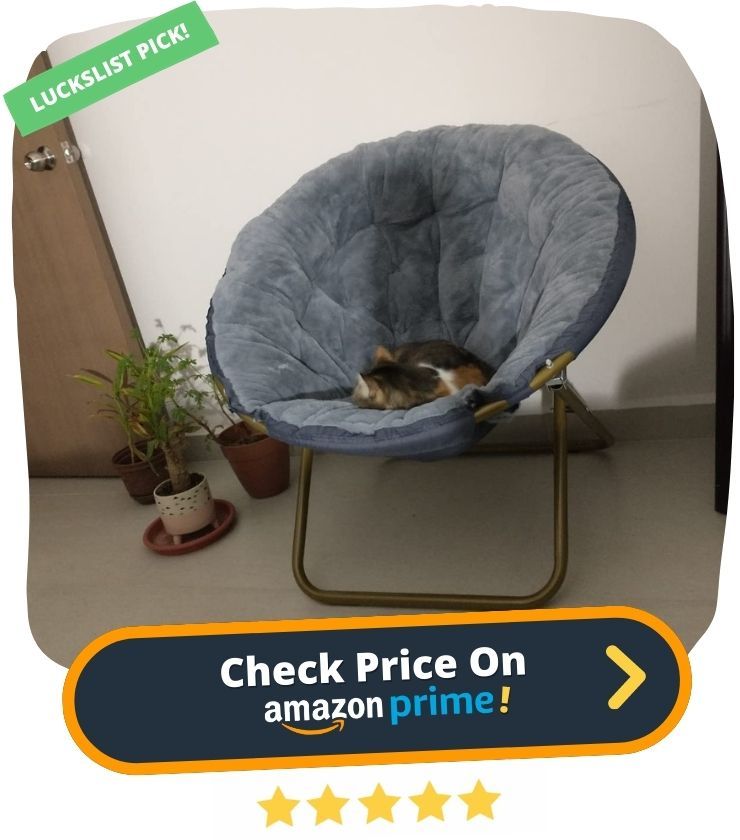 "These chairs are worth like $100-150 . They are oversized , fluffy like pillows, the short fur on it is amazing against the skin, don't sink into the chair like other saucer chairs. This thing is a freggin steal. Satisfied. ✔️Value ✔️ A➕➕ ➕➕➕"
Amazon Review By Kimberly
18. Looking for a little bit of color in your life? Check out the Philips Hue White & Color Ambiance! These smart lights are perfect for adding a touch of personality to any room. With just the touch of a button on your mobile device or your favorite voice assistant, you can easily control your Philips Hue lights.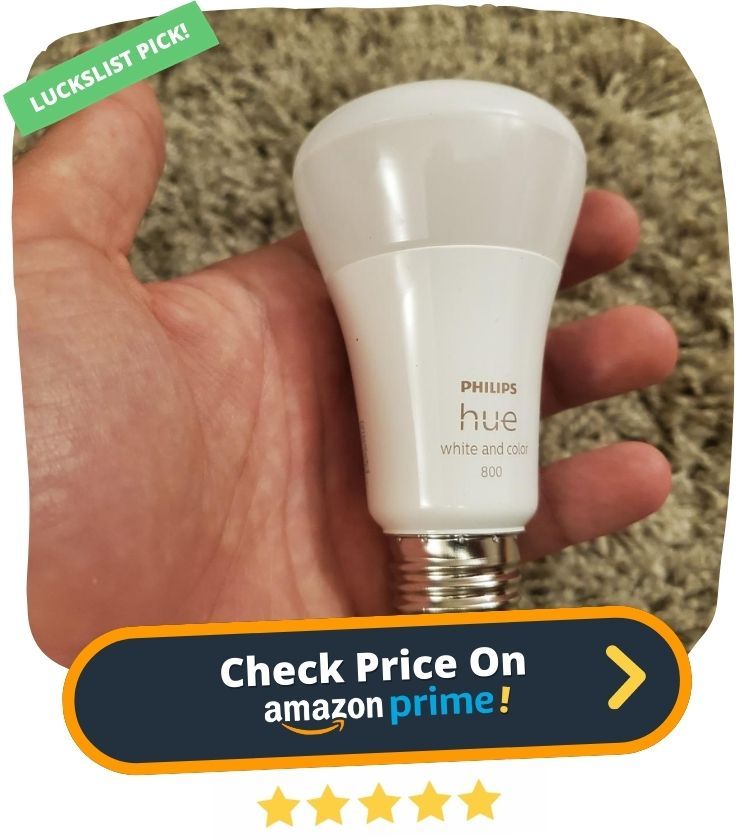 "They do everything they advertise but the novelty wore off really quickly... After playing with the colors and wowing some friends after I first bought these I'll admit I don't think I've changed the color even once since. Aside from being very functional I do find there's one critical flaw: You need the app to control these, which really isn't very convenient. If the bulbs could remember the color/intensity and not get reset when you flick the switch on/off, that'd be important."
Amazon Review By alienzed
19. Bare Home's Sandwashed Queen Sheet Set will give your bedroom an instant upgrade. This cozy set includes a fitted sheet, flat sheet, and two pillowcases, all made of ultra-soft microfiber. The sandwashing process gives the sheets a lived-in look and feel, right out of the packaging.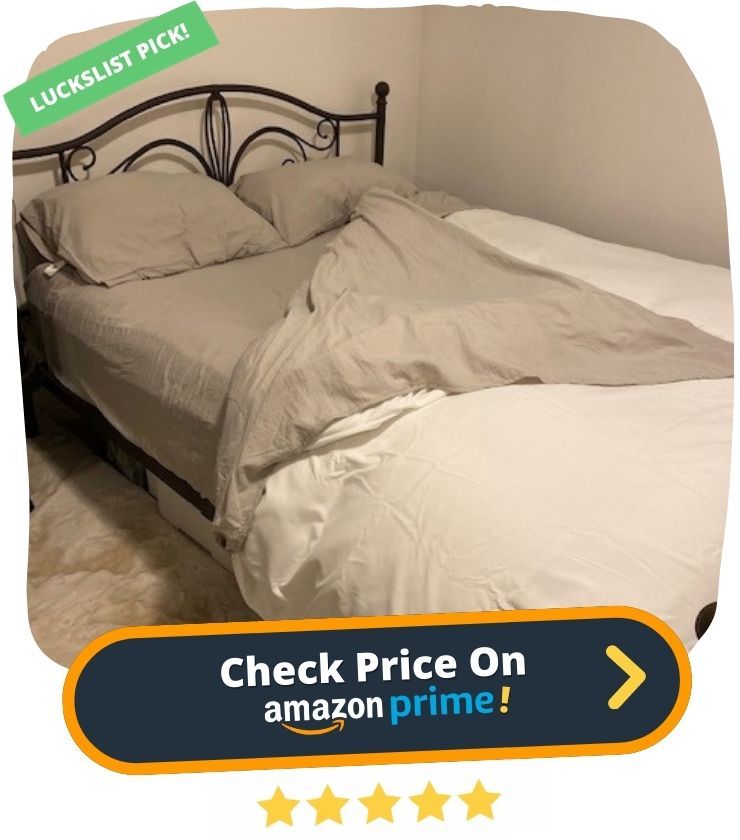 "Overall, I'm really pleased with these sheets. They aren't the color I was originally looking for (I was wanting more of a sienna/terra cotta) but I'm glad I ended up going for these. The color is definitely off from the stock photo so I've included a pic in natural light where they look more red, and a pic with the ceiling light where they're much warmer, kind of red orange. What really sold me on these sheets though were the reviews about how soft they are, and they were not lying. These are the softest sheets I've ever owned, but the most impressive point is they don't get too hot."
Amazon Review By Rhiannon