We hope you find your next favorite thing from the list below!  Each product was independently selected by our editors. Some may have been sent as samples for us to fiddle with, but all opinions in this article are our own.  Oh, and FYI — LucksList may collect a share of sales or other compensation from the links on this page if you decide to buy something (that's how we stay in business). Reviews have been edited for length and clarity.  Enjoy finding your next favorite thing!
1. Looking for a way to stay cool and comfortable all night long? Look no further than the Chillmax Gel Cooling Pillow Insert! Made with naturally cooling gel, this pillow insert will help transfer heat away from your body, keeping you cool and comfortable all night long.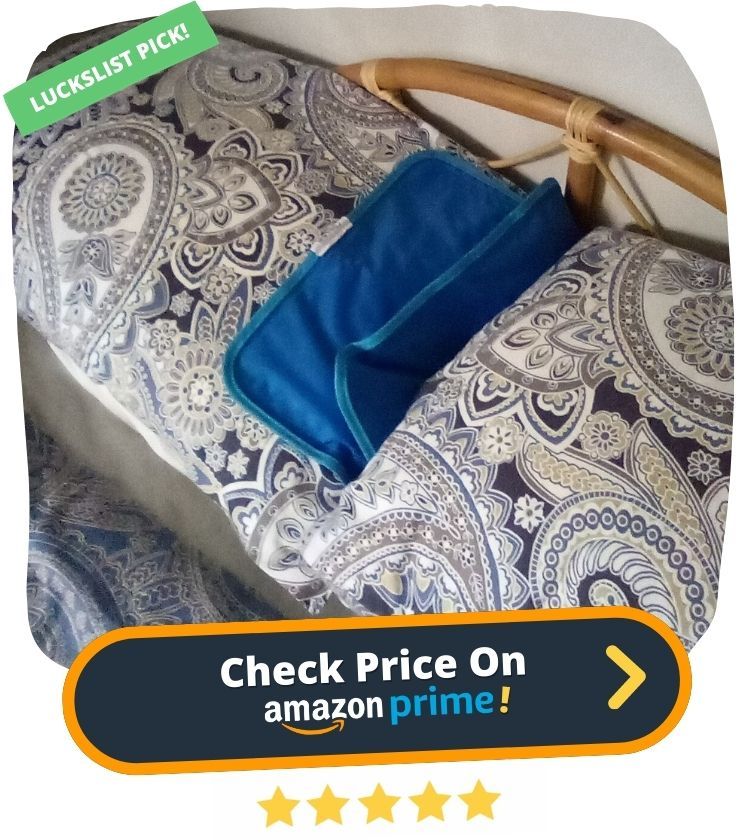 "A combination of being perimenopausal and this weather has led to this purchase. They are fantastic out of the fridge but do a decent job without having to be put in the fridge first. They do not stay cold all the time,at a certain point they do take on your body heat so are rendered useless, but this is why I got two, so once one heated to my body temperature I put it to one side to cool down."
Amazon Review By J20
2. Looking for a small fan with a powerful punch? Look no further than the Honeywell TurboForce Power Fan. This little fan is perfect for desktops, nightstands, or any small space you need to keep cool.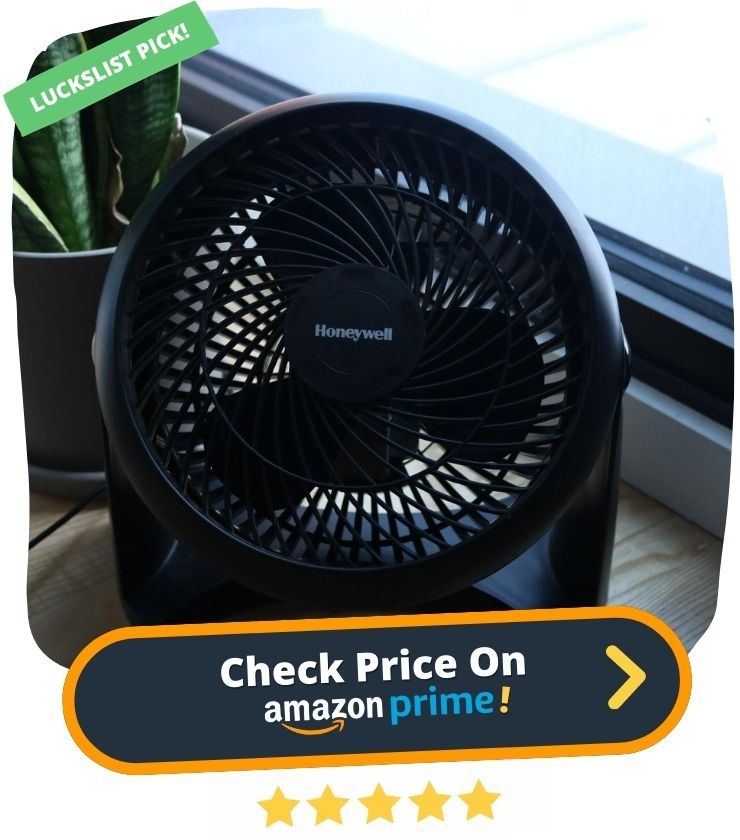 "Bought this fan before this summer's heatwave and it has saved me from certain frazzlement at night... it is really quiet for a powerful fan and looks like a small jet engine."
Amazon Review By J31
3. Looking for a high-protection sun cream that will also keep your skin hydrated? Look no further than Garnier Ambre Solaire Ultra-Hydrating Shea Butter Sun Protection Cream. This fast-absorbing lotion is enriched with nourishing Shea Butter to help protect against the drying effects of the sun.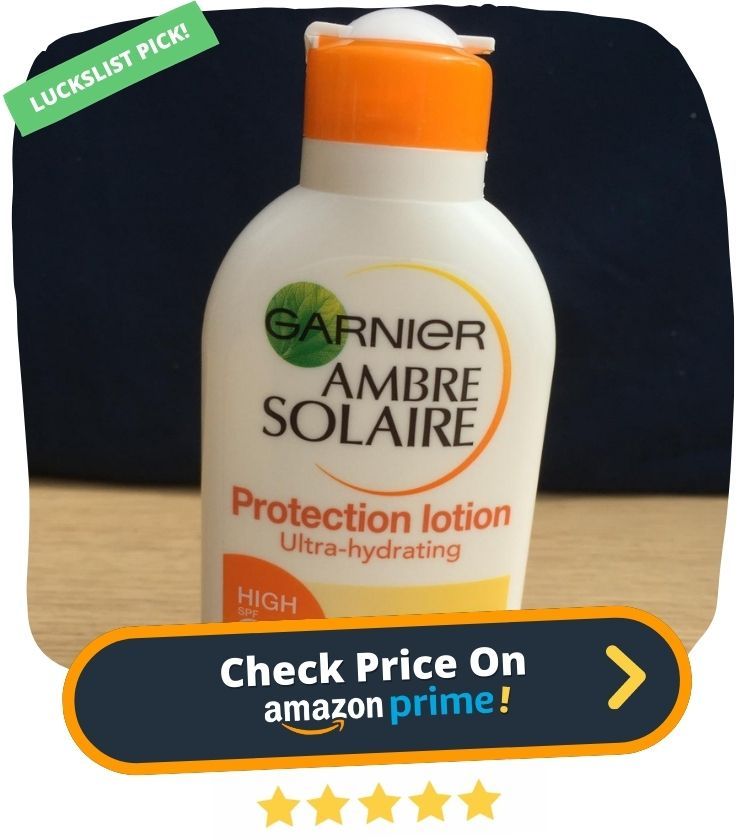 "We have just used this on a four week holiday in Australia in some very hot temperatures. We smothered ourselves every morning. It applies really well and not sticky at all."
Amazon Review By Mr A Clark
4. Summertime is the perfect time to have fun in the sun and soak up some Vitamin D. But it's also important to protect your skin from harmful UV rays. That's where Garnier Ambre Solaire Sun Protection Over Makeup comes in!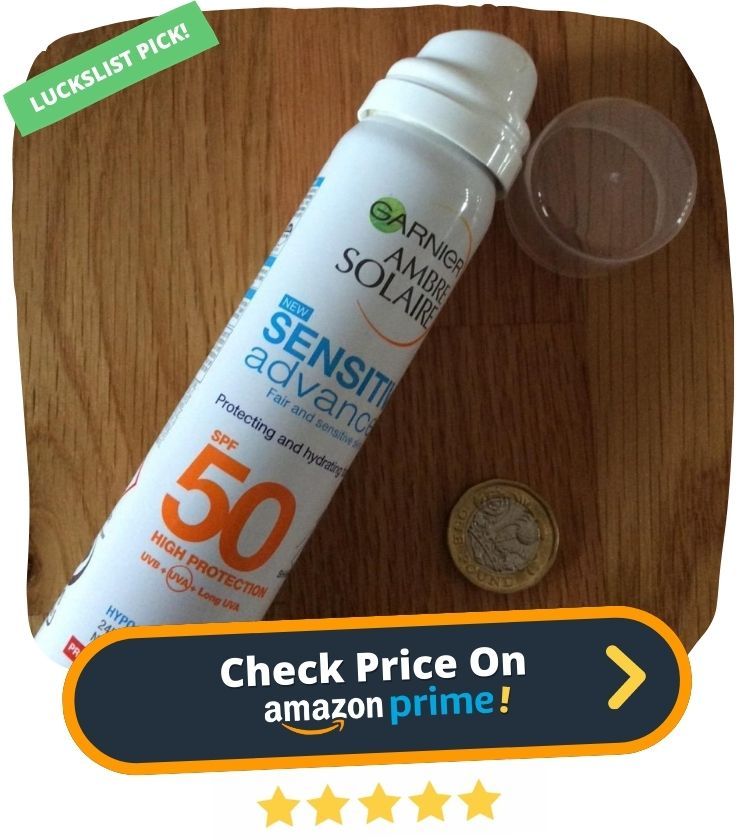 "I bought this sun mist last year specifically for use over make up so I have all day protection when I'm out and about in the sun with full make up on. I have very pale, sun sensitive skin and I've never burnt my face with this product."
Amazon Review By Joolz
5. Looking for a scalp protection spray that won't weigh your hair down? Calypso Scalp Protection Spray is perfect for you! This lightweight, non-greasy spray protects your scalp from the elements while keeping your hair looking healthy and happy.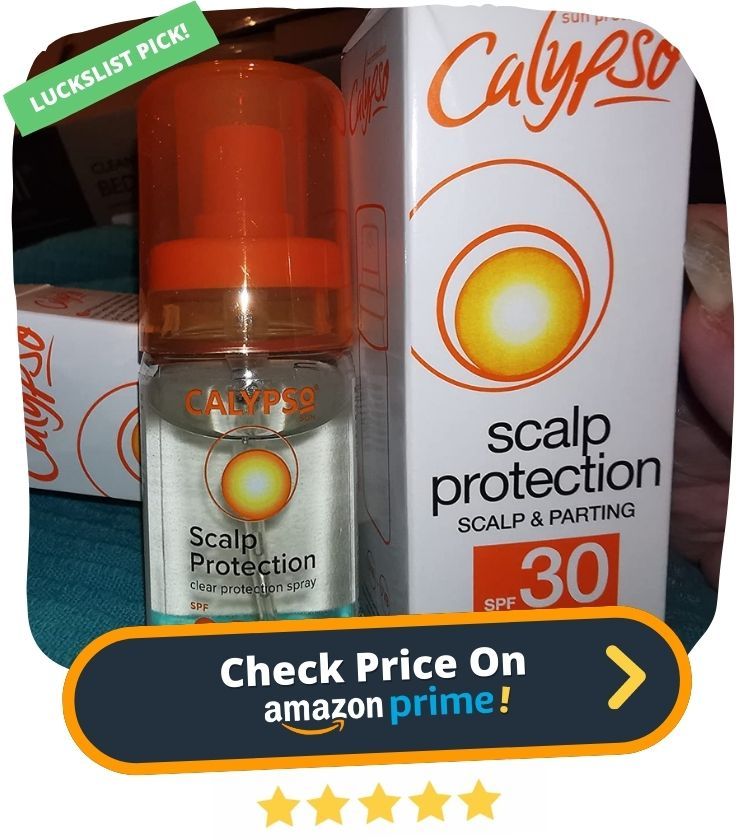 "Exactly what I was after - a nonoily, clear, effective sunscreen to wear along the line of my parting. I have very fair skin and light hair and I needed something invisible to protect my scalp on hot days."
Amazon Review By Photo19
6. Looking for a little sun protection for your lips? Check out Piz Buin's Moisturizing Sun Lipstick! This water resistant and non-greasy lip balm provides both UVA and UVB protection, meaning your lips will be shielded from the sun's harmful rays.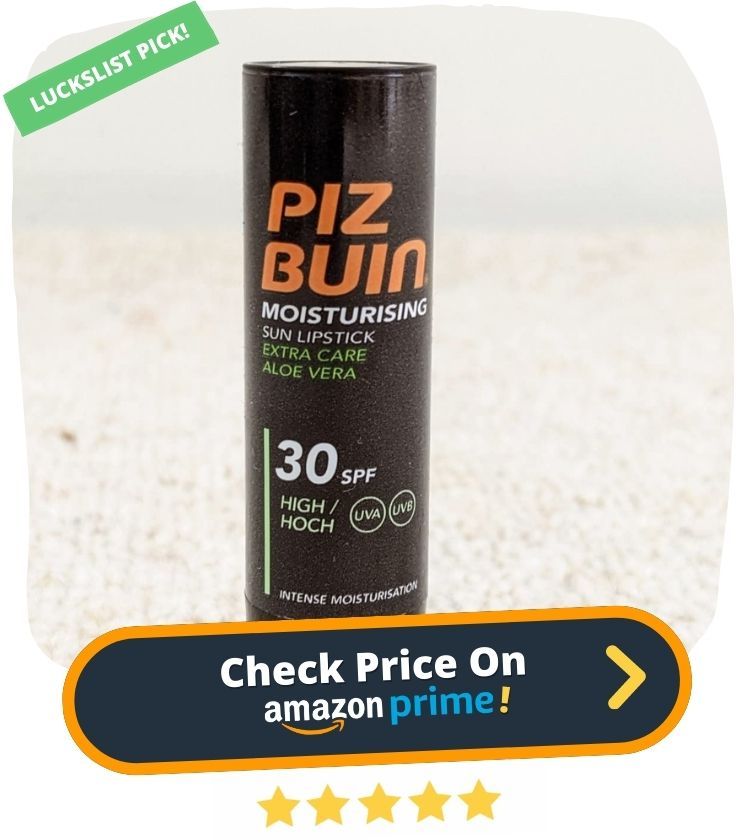 "I always buy piz buin before going abroad the smell for me is atributed to holidays and sun, I decided to get this from amazon and as usual great delivery service arrived next day."
Amazon Review By Stephen
7. Do you worry about your furry friend getting too hot during those summer days? Or maybe they have trouble regulating their body temperature and you're looking for a way to help them out. FurDreams Pet Cooling Mat is your solution!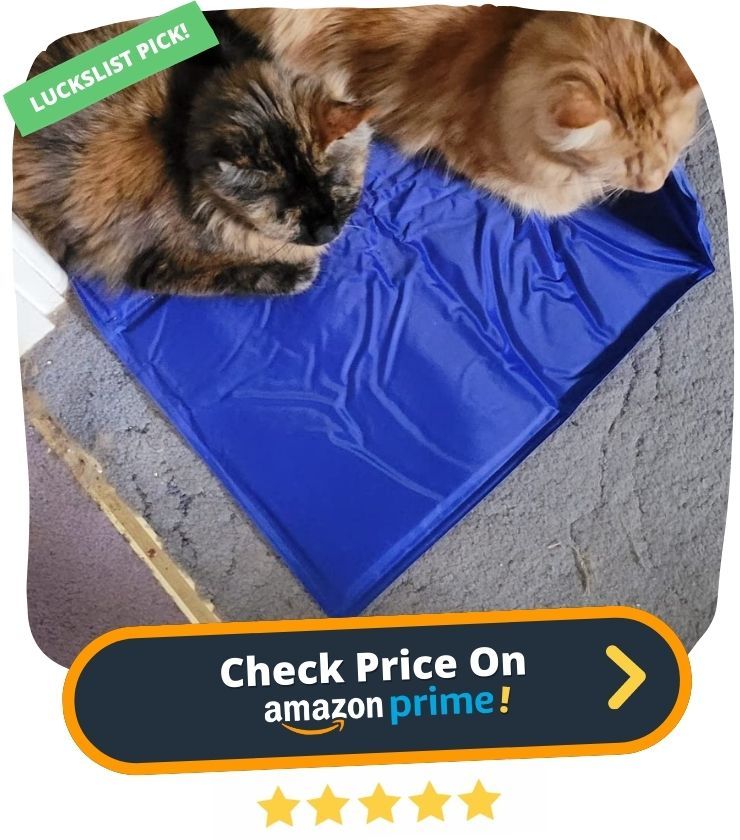 "The heatwave this week forced me to buy this cooling matt for my 3 month old Pomchi. He hasn't been sleeping well over sunny days. I must say this has been the best purchase for my puppy."
Amazon Review By Priyanka Ka
8. Are you looking for a way to cool down when the temperatures start to rise? Introducing Magicool Body & Face Cooler, the unique, patented, pioneering cooling spray that can help you beat the heat in seconds! This world's first breakthrough spray works without refrigeration.
"Someone told me about this amazing product. It brings down my menopause hot flush beautifully. It has a lovely smell too. I have the small size too which goes where I go. Probably my favourite product ever!"
Amazon Review By D. Wood
9. Lanacane Anti-Chafing Gel is a unique product that provides long lasting relief from chafing. It forms a breathable barrier on your skin to help prevent and support recovery of chafing. The gel is fragrance-free, non-staining and gentle enough to use anywhere, everyday.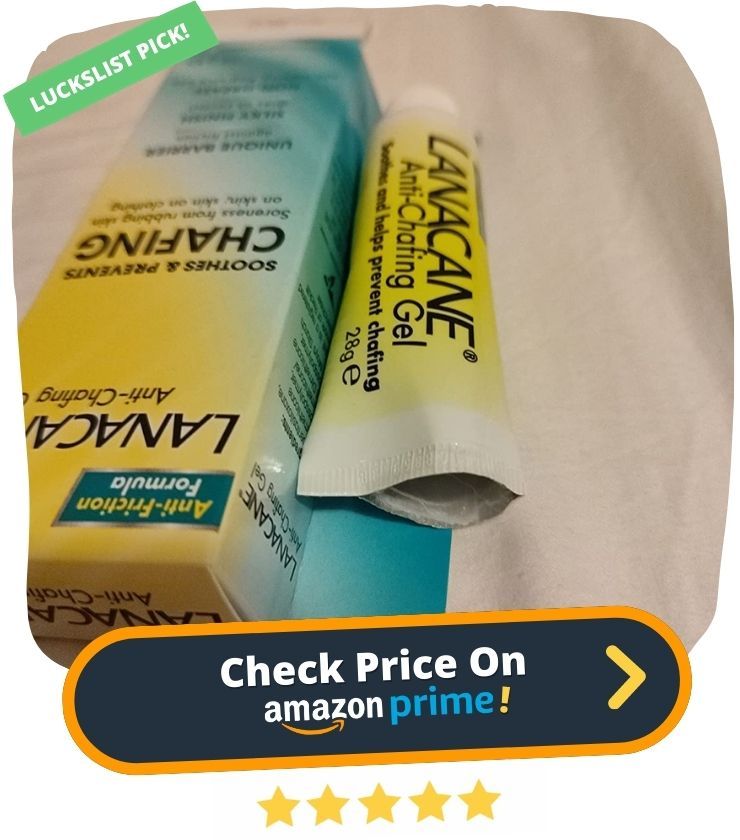 "This product is a life saver. I go backpacking to sunny destinations when I can and as a woman with no thigh gap, treks anywhere hot can soon become extremely painful and impossible to continue on when my inner thighs start rubbing and blistering."
Amazon Review By emma smith
10. Compeed Anti-Blister Stick is an invisible and portable block against blisters and chafing. It's easy to apply, lasts long, and doesn't stain clothes. Compeed has you covered when it comes to keeping your feet comfortable all day long.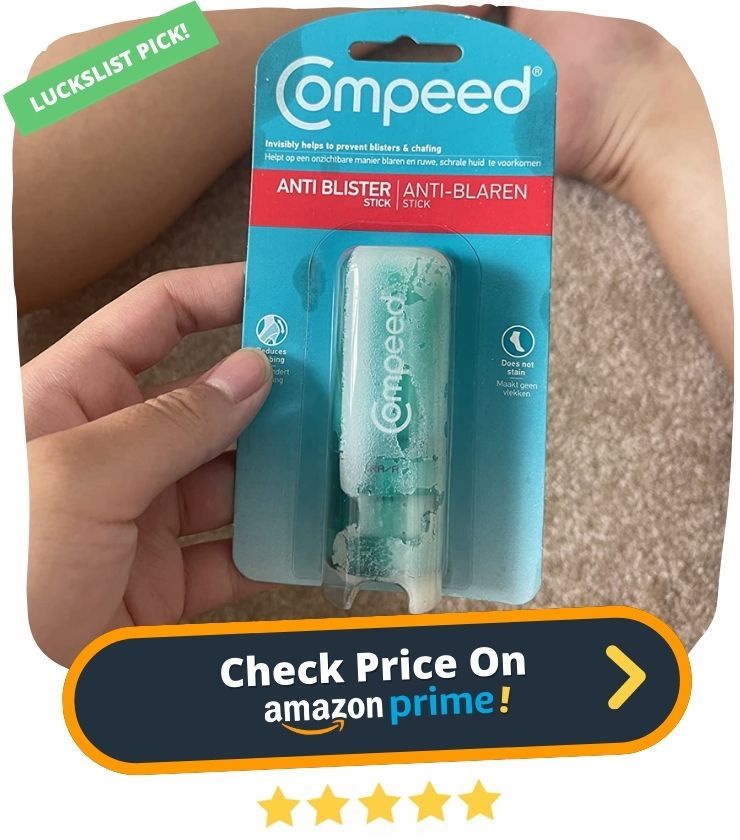 "Take it from someone who's feet blister with anything more than an hours continuous walking, THIS WORKS! This is blister PREVENTION, so I would ignore all those review who say they have applied this product to existing blisters, its not for that."
Amazon Review By Photographical
11. Looking for a way to beat the heat this summer? Look no further than the MANBA Slush Machine! This easy-to-use, hand-crank operated device is perfect for making slushies, margaritas, and other cold drinks.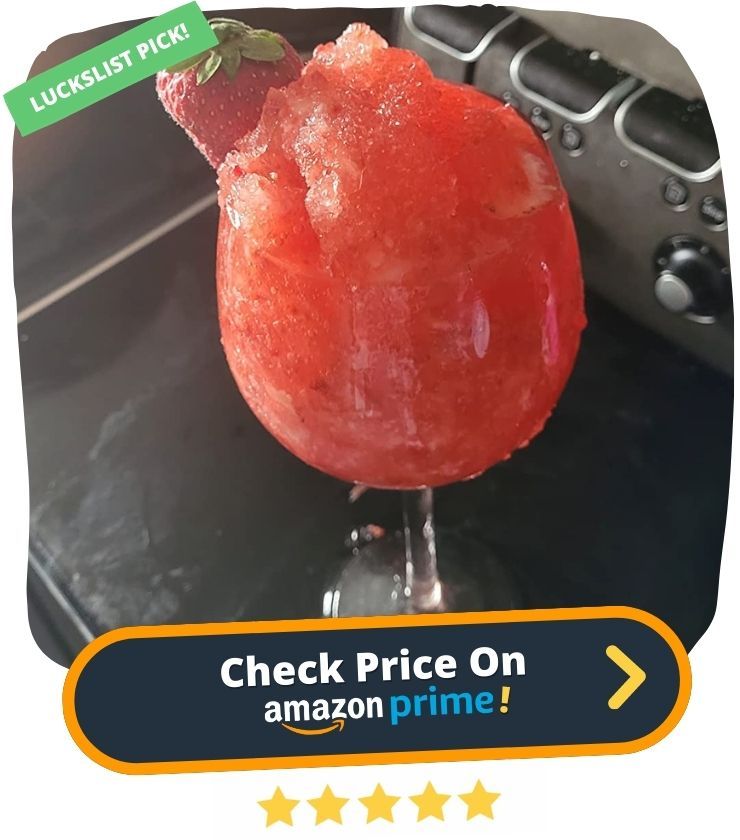 "My electric ice shaver finally burned out, so took a chance on this. Delighted to find that it actually makes fluffy snow, and not crunchy ice like my electric one did."
Amazon Review By Zodiac
12. Looking for a high-quality, durable glass pitcher? Look no further than the Cedilis 85 Ounces Glass Pitcher! Made of premium borosilicate glass, this pitcher is heat resistant and can withstand temperatures from 0°F to 300°F.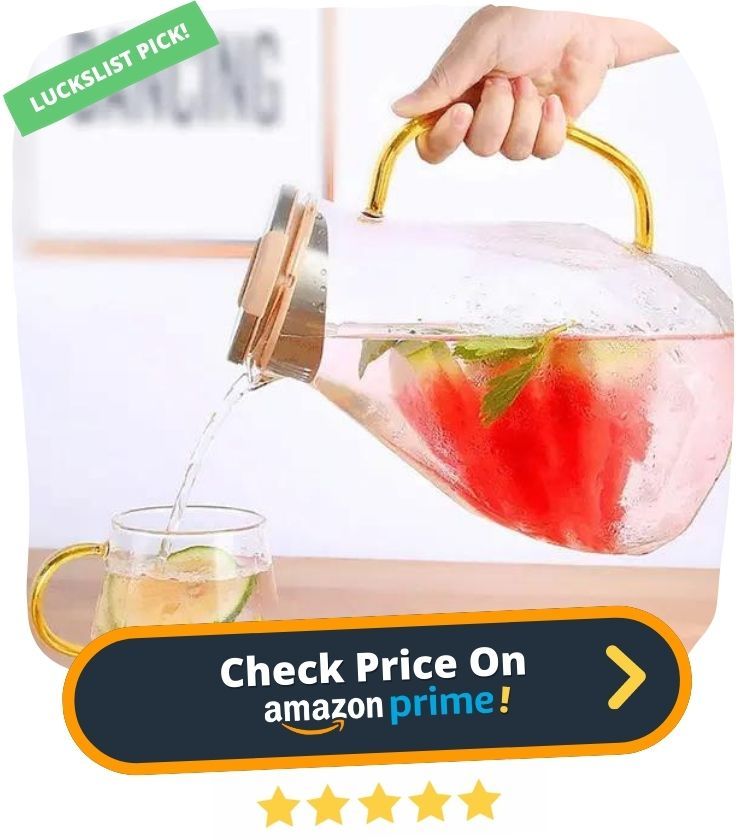 "Very nice jar, it's easy to clean and the lid stays put without falling off or leaking."
Amazon Review By lisa
13. Introducing Calypso Cooling Effect, the perfect solution to sun damaged skin. This powerful formula contains Menthol for a dramatic cooling effect, as well as anti-irritant Iricalmin to provide instant pain relief.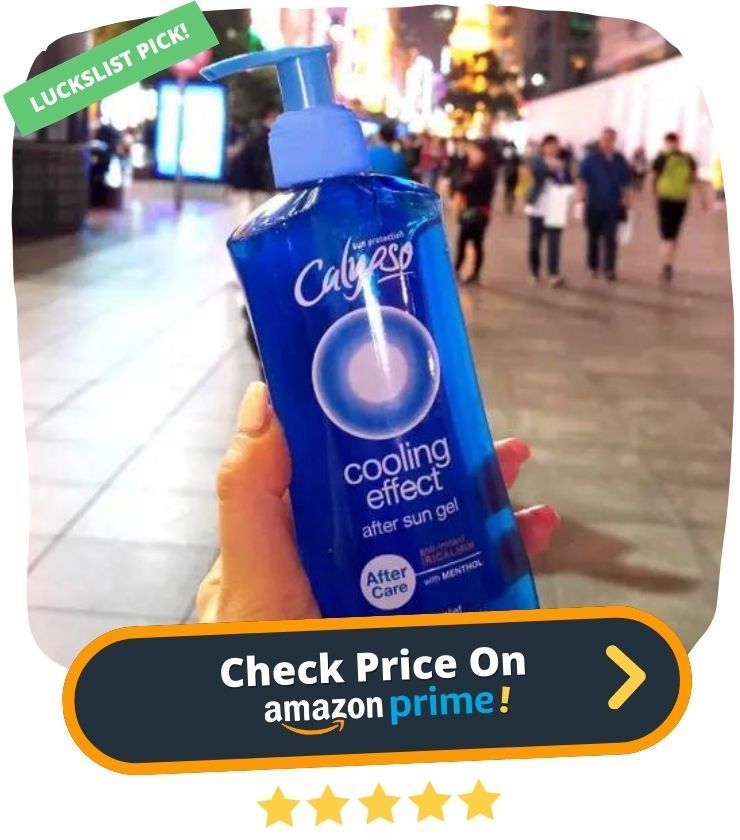 "I get sun burnt very easily so a good after sun is a must. This for me great."
Amazon Review By john rayner
14. Introducing the Flux Phenom Magnetic Screen Door! This door screen is designed to fit doorways up to 97x208cm, making it perfect for any home. The retractable screen features a middle seam lined with 26 magnets, allowing you to walk through any doorway with ease.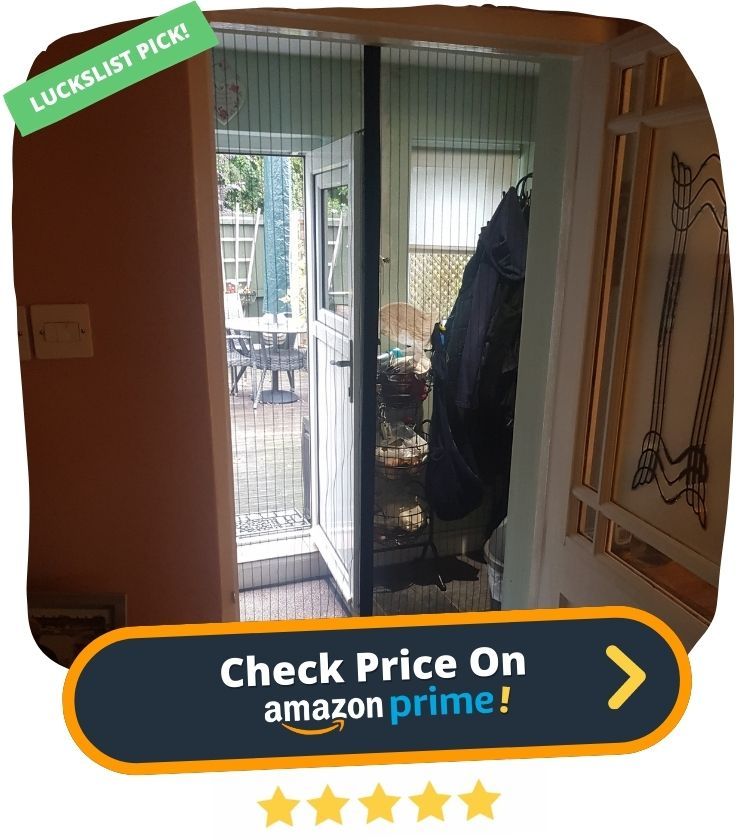 "Wow this really is an impressive product! We live next to a farm so flies are a big problem in the summer and for years I've made do with retro bead curtains which quite frankly do not work."
Amazon Review By Julesie
15. Looking for a way to keep your beer cold all day long? Look no further than the Maison & White Beer Cooling Sticks! These chilling sticks easily insert into the neck of your beer bottle and work their magic from the inside, so your beer is always icy cold.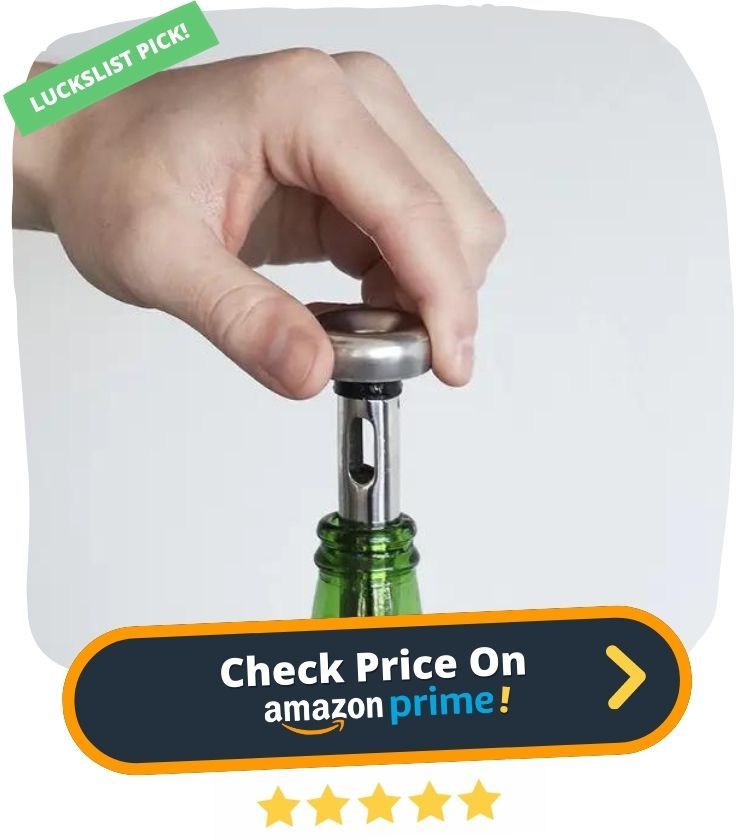 "these work really well! boxed nicely. cool down very quickly in the freezer and work great. ideal to keep in for emergency warm drinks!"
Amazon Review By gemma
16. Looking for a way to keep your wine perfectly chilled without having to put it back in the fridge every few minutes? Look no further than the Vicloon Wine Cooler. Just store in the freezer for two hours and it's ready to be used.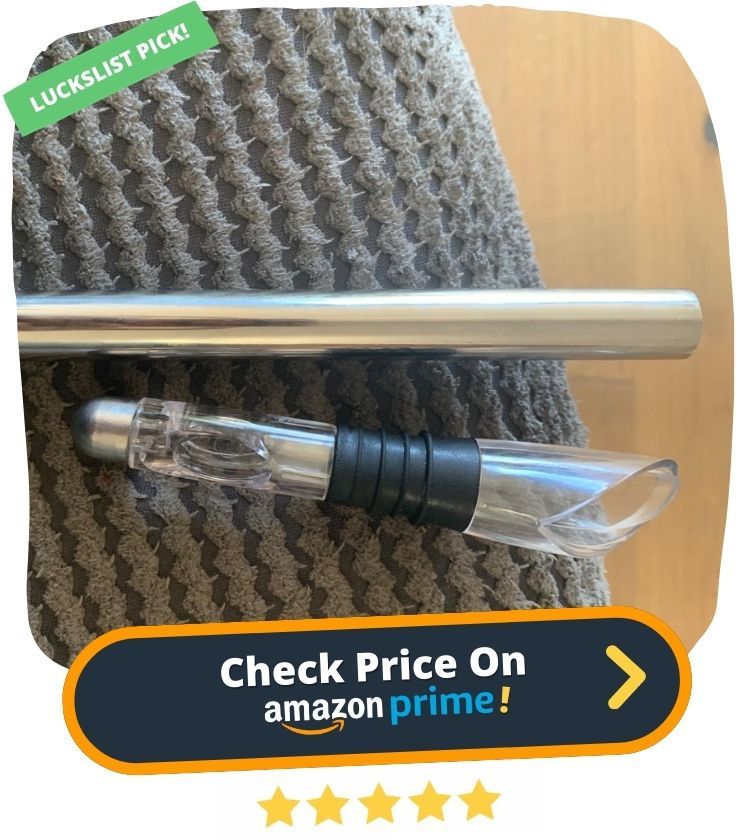 "This is a stylish, durable and well-made wine porer / cooler that is simple to use. It arrives in its box in two parts; the perspex pourer which has a built-in aerator, and the metal freezeable metal tube that screws onto the pourer."
Amazon Review By Charles KEIR
17. Looking for a way to keep your drinks cold while on the go? Look no further than the MTS Insulated Bottle Cooler Bag! This bag is perfect for carrying wine, champagne, and other bottles to picnics, the beach, or anywhere else.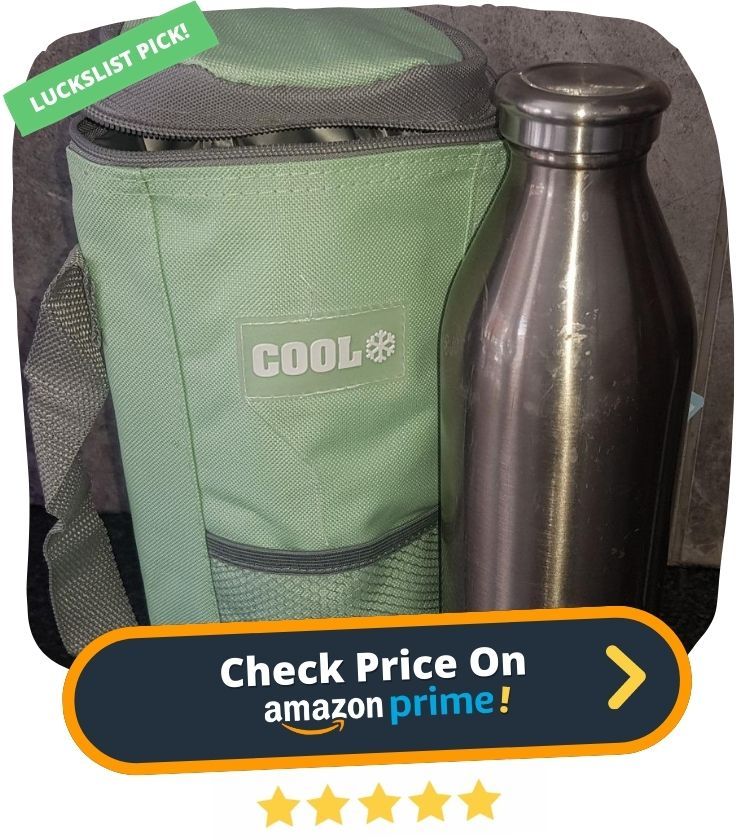 "Got this for summer in Cyprus 🇨🇾. Hot, hot, hot! 🥵 🔥 This did the job perfectly. Refrigerated or froze water bottles and popped them in. They kept the water cold and frozen for ages."
Amazon Review By hc
18. Looking for a way to keep your drinks cold while on the go? Look no further than the Lifewit Insulated Picnic Lunch Bag! This bag is perfect for carrying wine, champagne, and other bottles to picnics, the beach, or anywhere else.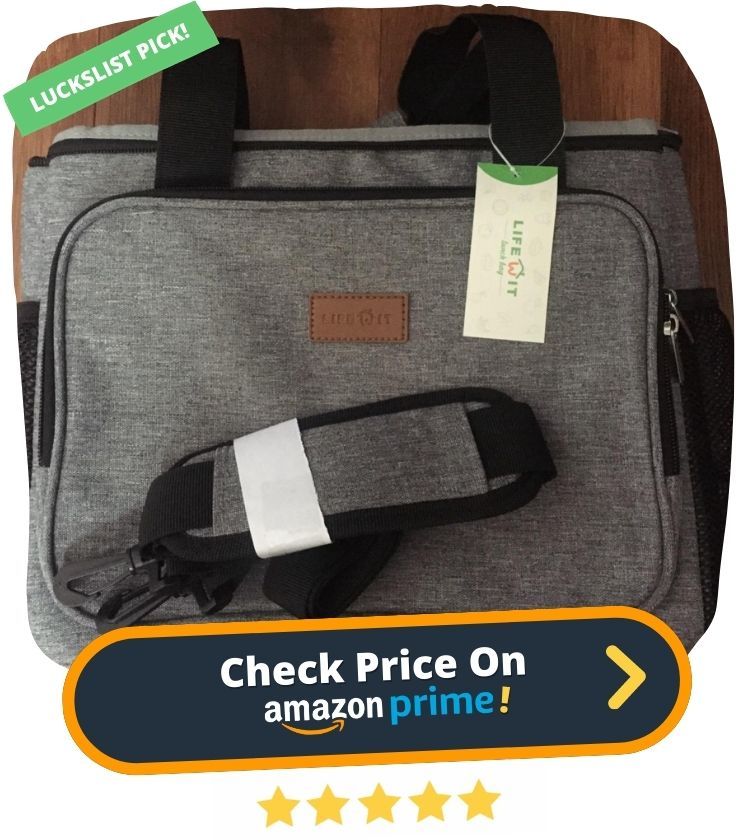 "Wow what a great picnic bag. Firstly the lid can be folded inside the main storage area allowing me to collapse it so it can be stored away so saving space on storage."
Amazon Review By Northern Gent
19. Looking for a car sun shade that will keep your kids entertained and protected from the sun? Look no further than the URAQT Car Sun Shade! This super solar protection shade provides 98% protection against UV rays and heat, equivalent to a 30+ protection factor.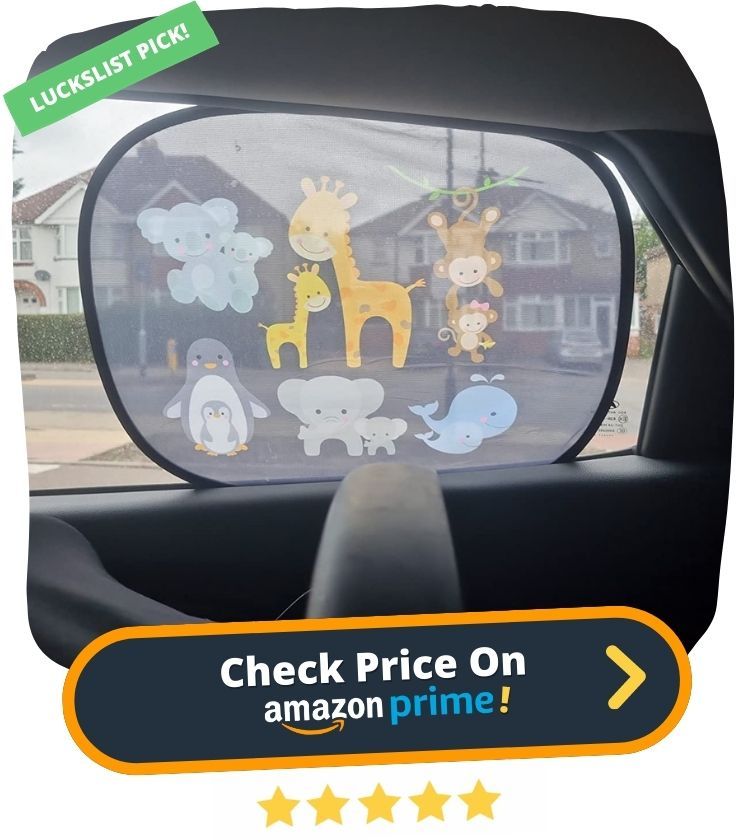 "Beautiful colors and animals my little girl loves looking at these when we drive. Very easy to install and quick delivery."
Amazon Review By paulina
20. Looking for a fun and safe way to beat the heat this summer? Check out the HITOP Sprinkler and Splash Pad! Made of durable PVC material, your kids & pets will love playing in these sprinklers.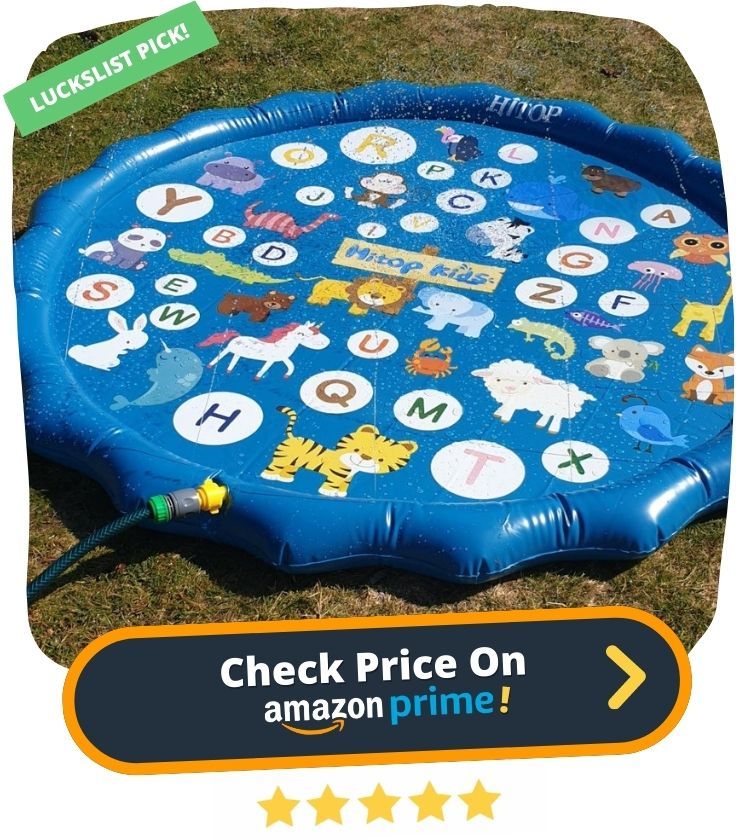 "So far where we've only used this once but was so much fun. Between my 14 year old, 5 month old and dog its already had its use! Easy to attach and took about 2 minutes in fill then was just a case if building the pressure to get the water higher. Tap was on full and it was perfect!"
Amazon Review By Sophie
21. Kool 'n' Soothe Migraine Cooling Strips provide an immediate cooling effect that can last for up to 8 hours. They are safe to use with medication and are a non-invasive option for those suffering from migraines.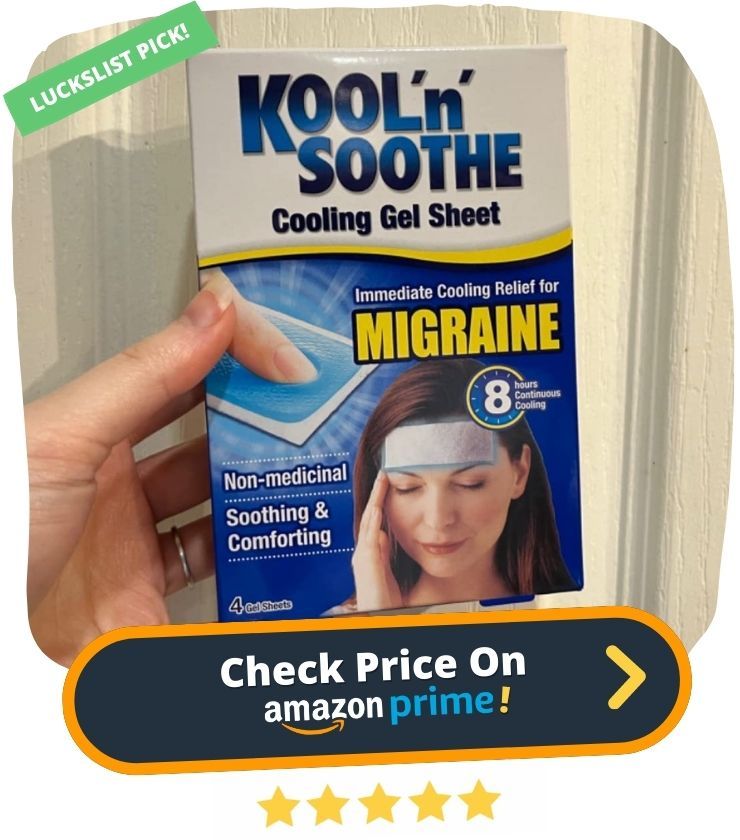 "I absolutely love these cooling strips, I suffer from a lot of neck pain and tension which frequently results in me getting headaches."
Amazon Review By Robert Bain