Your item arriving in two days giving you one less thing to get worked up on.
We hope you find your next favorite thing from the list below!  Each product was independently selected by our editors. Some may have been sent as samples for us to fiddle with, but all opinions in this article are our own.  Oh, and FYI — LucksList may collect a share of sales or other compensation from the links on this page if you decide to buy something (that's how we stay in business). Reviews have been edited for length and clarity.  Enjoy finding your next favorite thing!
1. The Dezin Electric Hot Pot Upgraded is the perfect way to cook without a stove. This hot pot can sauté food with its food grade non-stick coating. The package includes a silicone turner spatula and an egg rack for you as gifts. You can use the appliance to sauté steak, chicken, fried rice, cook noodles, eggs, enjoy a hot pot, and more!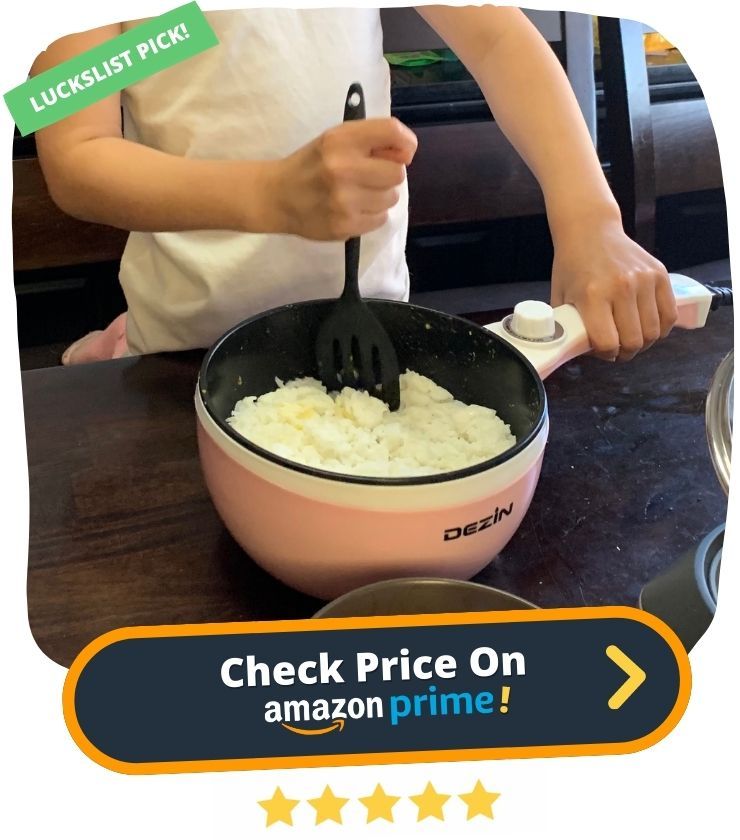 "We used ours for shabu shabu in a hotel and managed not to throw off the alarms! We cannot wait to use it for pancakes, eggs, instant soups, and many more!"
Amazon Review By Krys_Topher
2. Looking for a cozy way to relax indoors or outdoors? The Sorbus Hammock Chair Macrame Swing is the perfect solution! This stylish hammock chair features a comfortable, supportive design that's perfect for reading, taking a nap, or simply enjoying the view.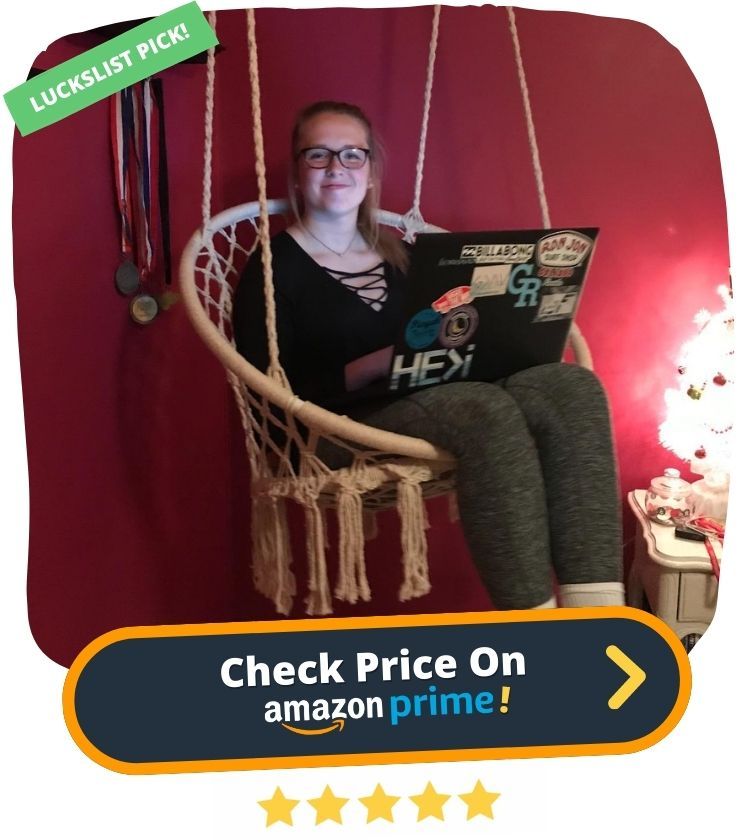 "If I had to pick one product to stand by for all of eternity, it would be this swing. First of all, it's darling. We could start and end with its Anthro-Free People vibe alone. But those websites would sell it for an amount comparable to your mortgage and this little number is so ridiculously reasonable, it's almost wasteful not to buy it."
Amazon Review By Sincerely Becca
3. Looking for a weightless hair treatment oil that will soften and defrizz your locks? Look no further than Verb Ghost Hair Treatment Oil. This oil is formulated to lock in moisture and promote radiant shine. It's also sulfate free, gluten free, and paraben free.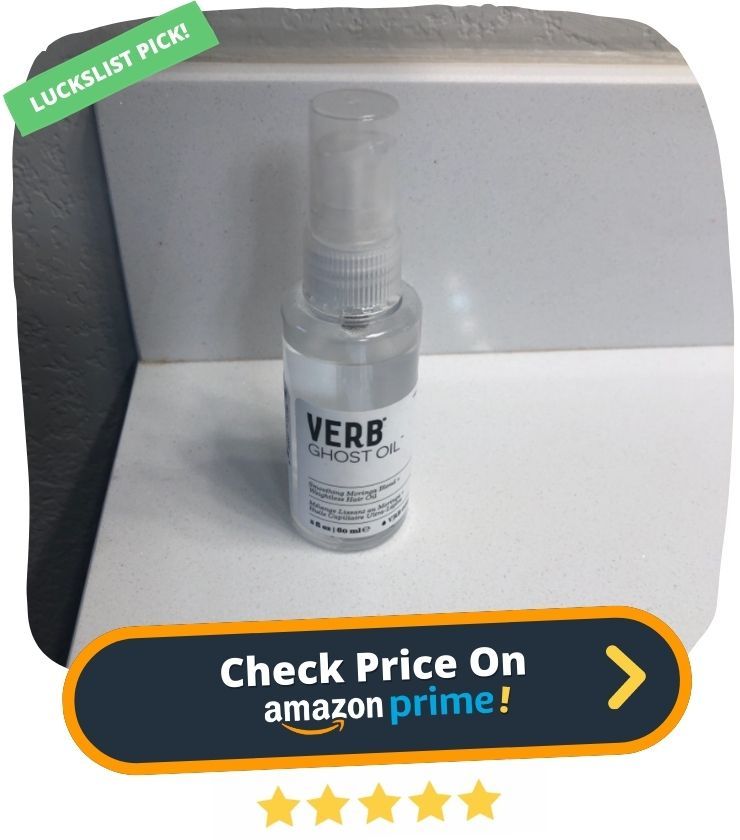 "I'm a busy mom and I don't have a ton of time to mess with my hair anymore - the idea of packing curling iron and a straightening iron AND blow dryer for a trip just seems hilarious to me now, but I was getting tired of wearing my hair in a mom-bun 24/7. Enter ghost oil. I rub a dime sized amount in my hair after a shower, let it air dry, put a little bit more in when it's damp and twist my hair into the "mom bun"."
Amazon Review By Madeleine Flood
4. If you're looking for a party game that's guaranteed to get some laughs, then you need to check out What Do You Meme? This game is all about creating the funniest memes, and it's perfect for groups of 3 or more people. With 450 caption cards and 75 photo cards, there are endless possibilities for hilarious combinations.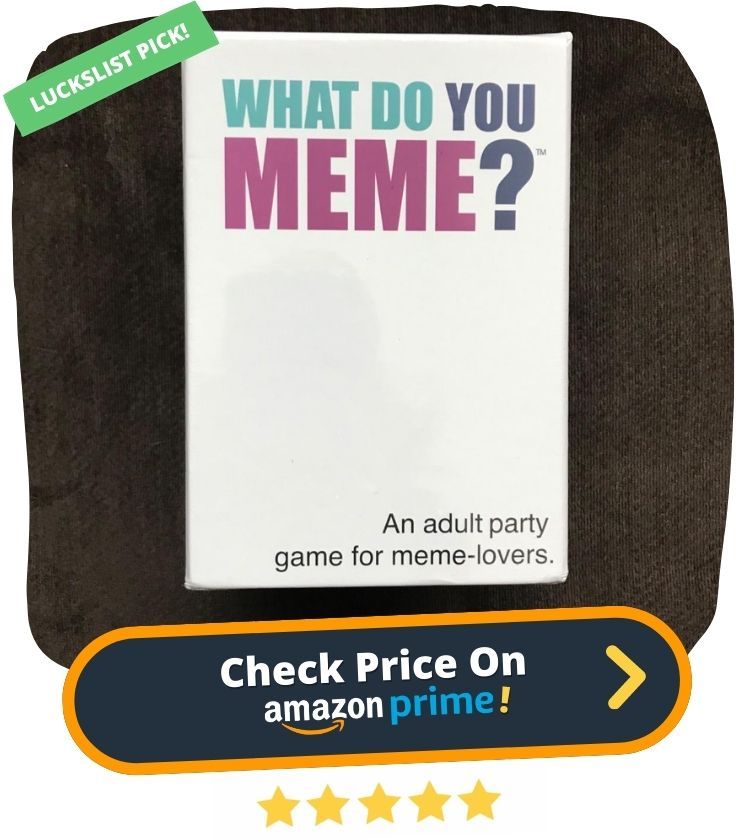 "I've been hearing a lot about this game recently so I figured I'd join in. I bought this game for my mom because she loves to hold Game Night parties. I must say it's one of the best games I've ever played. It definitely makes for a good laugh. It was a huge hit at her last Game Night. I highly recommend this."
Amazon Review By Nicole Ernst
5. The KitchenIQ Knife Sharpener is the perfect tool for any kitchen. With its coarse and fine settings, you can quickly and easily sharpen any dull or damaged knives. The patented Edge Grip feature allows you to sharpen your knives on the edge of the table or countertop without the tip of the knife dragging over the surface.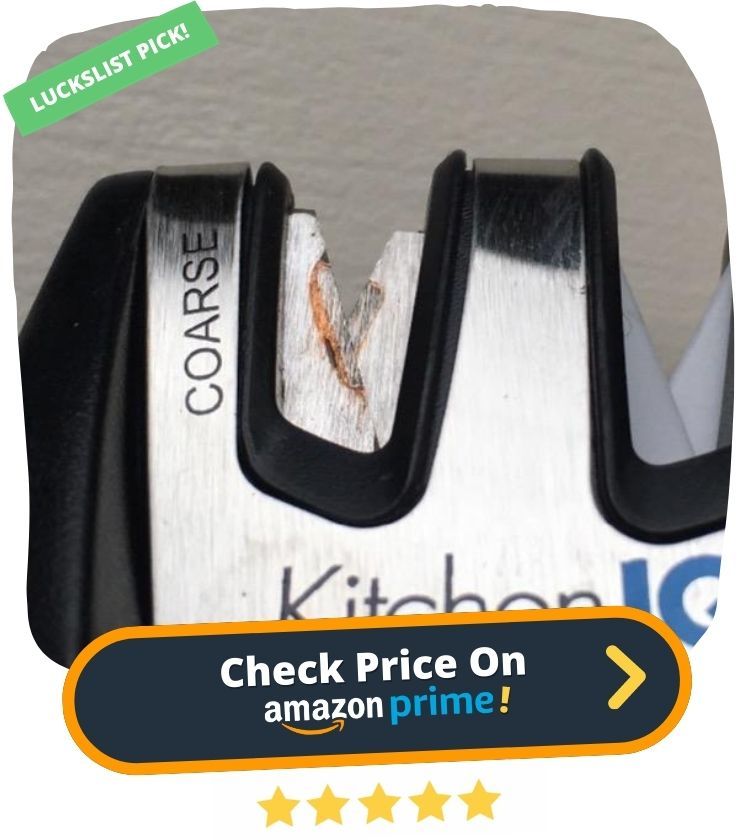 "I decided to actually come back to this nearly two years later to review it because it kind of got lost to me to review it back then. However, since I've bought it, I've heard my husband talk about it on and off. Just yesterday with my daughter he was going over sharp knife safety, and he just said how much he still absolutely loves it."
Amazon Review By Gluten Free Momma
6. Looking for a hair tie that won't give you headaches? Look no further than TELETIES Spiral Hair Coils! These unique ties are made of firm, yet flexible material, which creates a strong grip that locks hair in place with less slipping than traditional ties. They also hold hair firmly in place with less pulling and tightening, reducing head and scalp tension.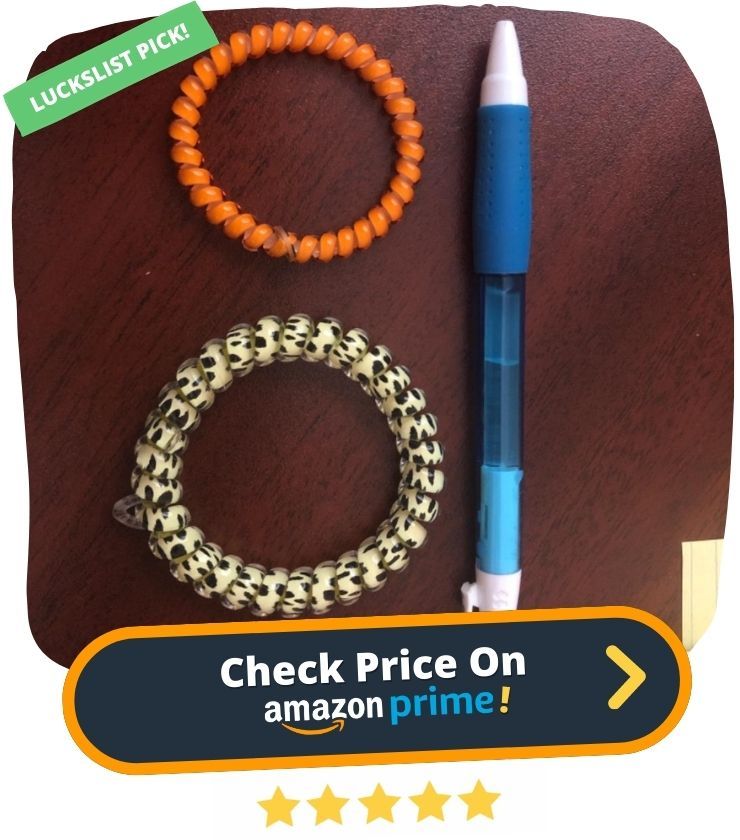 "They don't pull my hair out, they stay in all day & don't give me tension headaches when I use them. I have to have my hair pulled back all day at work and not getting daily headaches or need to adjust my hair is a huge plus in my book."
Amazon Review By Kat
7. UBOTIE has done it again with their latest Colorful Computer Wireless Keyboard! This unique keyboard is perfect for anyone who wants to add a little personality to their computer setup. The retro round keycaps and mirror plane design are both eye-catching and functional, while the simple setup and auto power-saving features make it a breeze to use.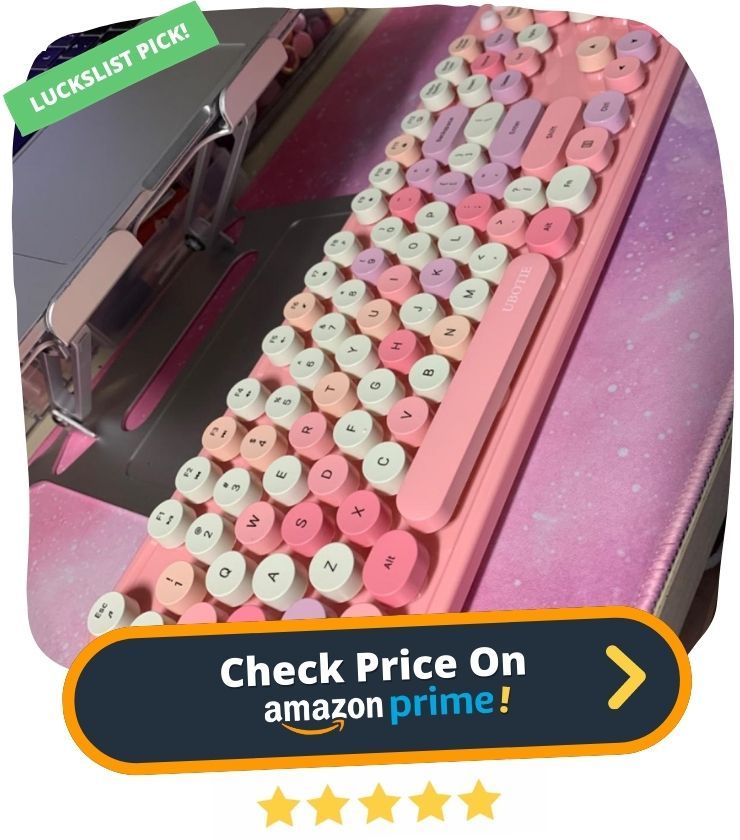 "This is ADORABLE! I love love love everything about this keyboard. It's satisfying to the touch, and visually appealing. It's easy to hook up (just some batteries and plug in to your computer)! I love green and it matches well with my room and desk setup."
Amazon Review By Seba
8. Fall in love with your wine all over again with these exquisite Square Crystal Wine Glasses by Elixir Glassware. The contemporary, cylindrical body and slender stem of each glass gracefully showcases sparkling red and white wines, while the lead-free crystal construction ensures optimum clarity and beauty.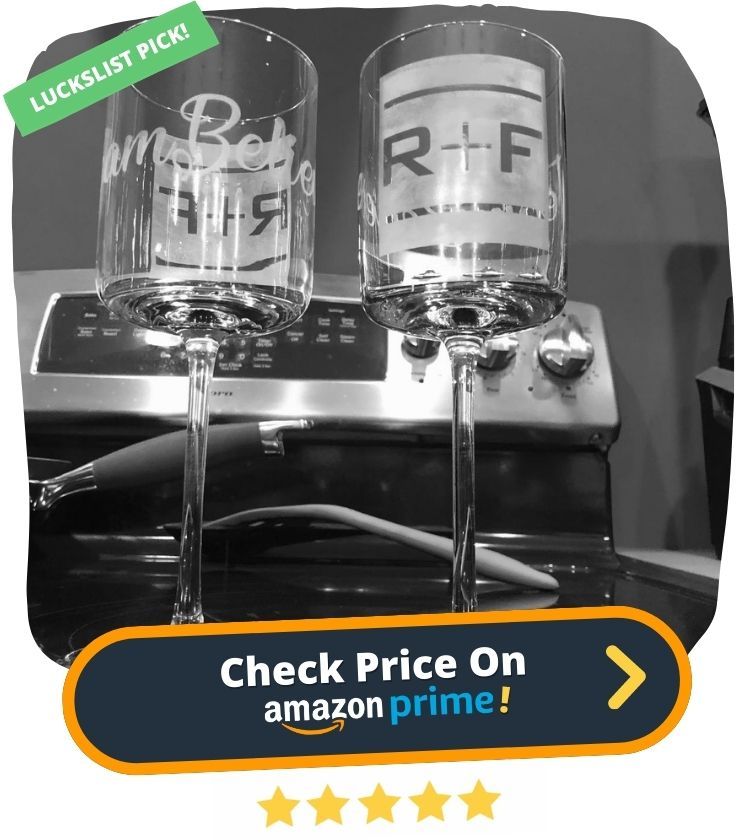 "Loved it! The clear glass glistened and caught the reflection of the moon perfectly as I gazed out onto the sleepless town from my second floor balcony. The square glass added a sense of elegance to the mundane series of nights I have been experiencing."
Amazon Review By Kay Edwards
9. Looking for a mirror-finish, modern design spoon for your coffee? Look no further than this pack of 8 gold plated stainless steel spoons! Made of high quality 18/8 stainless steel, these spoons are durable and sturdy, yet gentle on hands and mouths.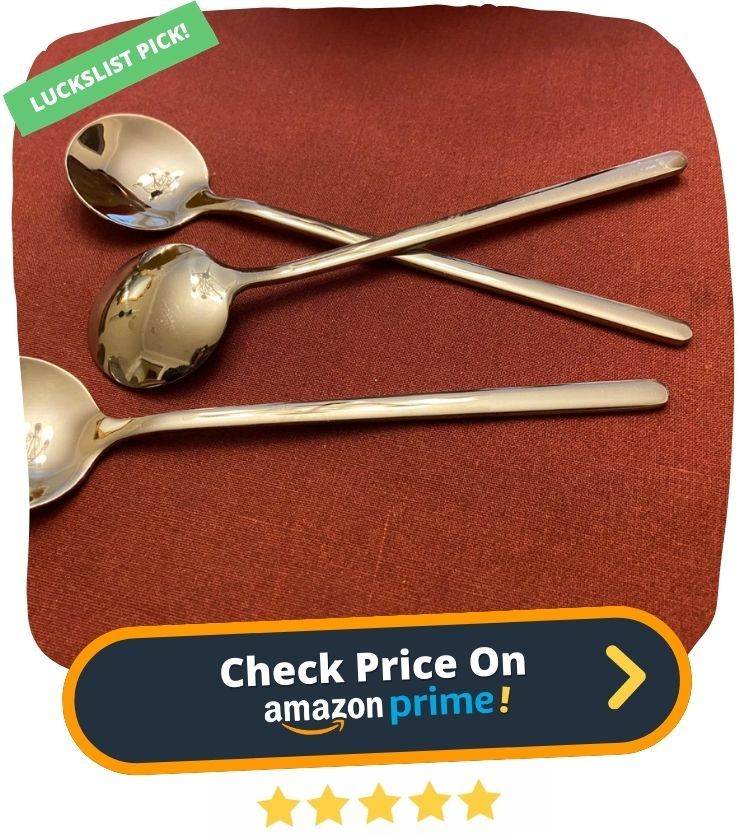 "In our house, we LOVE coffee. As a self-accomplished dessert chef, I prefer my teaspoons to be used for sweet treats like ice cream, yogurt, and custard - NOT stirrers. These spoons were an excellent addition to our home coffee bar!"
Amazon Review By Rese
10. Looking for a way to enjoy your favorite dipping sauces without making a mess? Look no further than the Saucemoto Dip Clip! This easy-to-use clip attaches to your car's air vent, holding your sauce container securely in place so you can enjoy Mess-Free Meals on the go.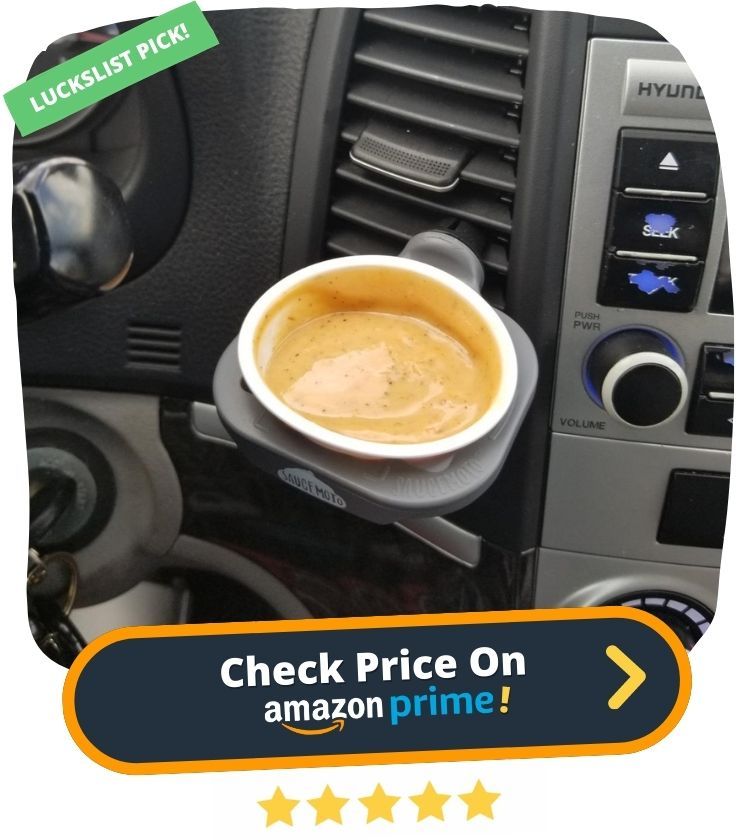 "This was purchased solely to hold my Whataburger Spicy Ketchup. I don't drive while eating (not safe), but I do eat out of the car a lot while waiting for my grocery store curbside pickups."
Amazon Review By M. Lam
11. Say goodbye to stubborn makeup and impurities with the Byroe Makeup Remover Sorbet. This luxe oil/balm hybrid cleanser dissolves everything away without stripping your skin of its natural moisture, leaving behind only clean and radiant skin. To use, take an almond-sized amount of cleanser with the included spatula and apply directly to dry skin.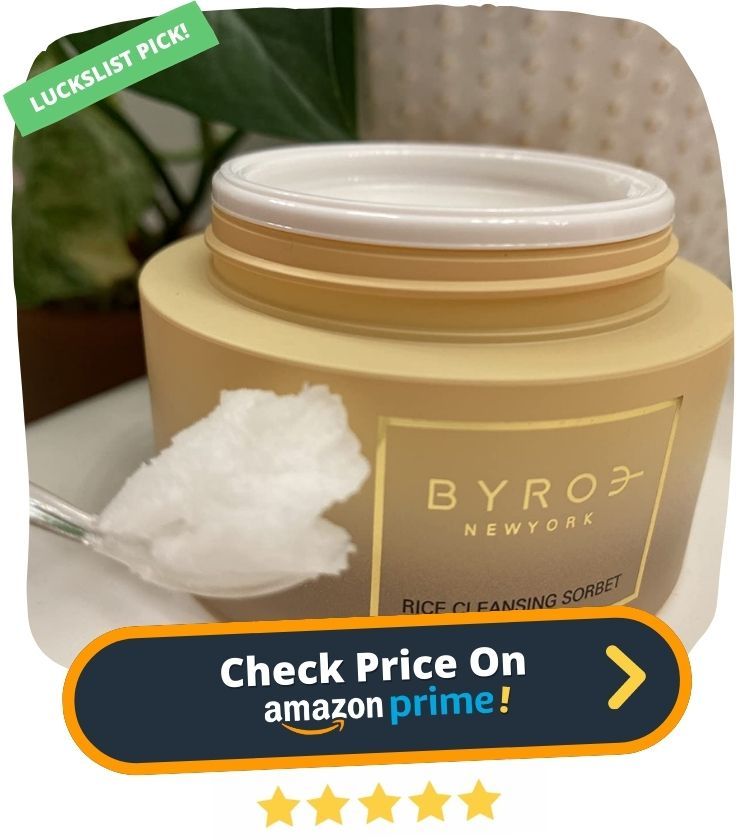 "This product glides on like butter, YET leaves my skin feeling super clean, super soft and with no greasy after effect. LOVE!"
Amazon Review By Neelie
12. The Chefman Electric Panini Press Grill is the perfect way to quickly and easily make delicious sandwiches or grill up burgers, steaks, veggies and more. Just push a button to start cooking and the grill-panini press combo will do the rest.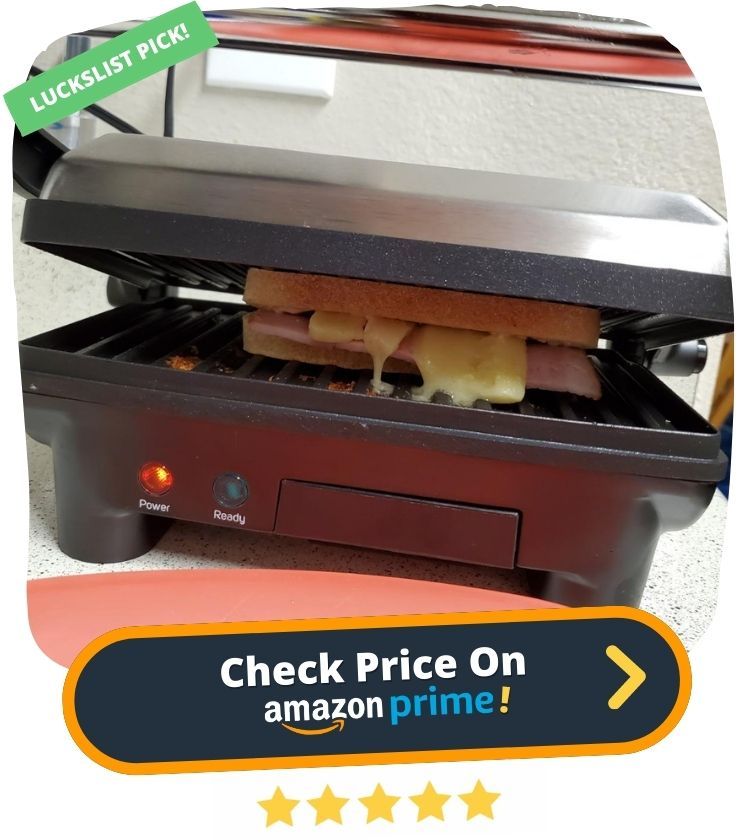 "I spent nearly 2 hours looking at all different models and ended up choosing this one. I've been incredibly happy with this! It wipes down easily between uses and there's nowhere for any liquid or drippings to seep into the machine under the plates."
Amazon Review By Jennifer Fugo
13. Looking for a chic and stylish way to carry your belongings to the beach or pool this summer? Look no further than the Women's Large Straw Beach Tote Bag! This spacious and trendy tote is made of high quality straw, lightweight and durable. It features a unique and classic design with tote handle, perfect for summer travel or beach parties.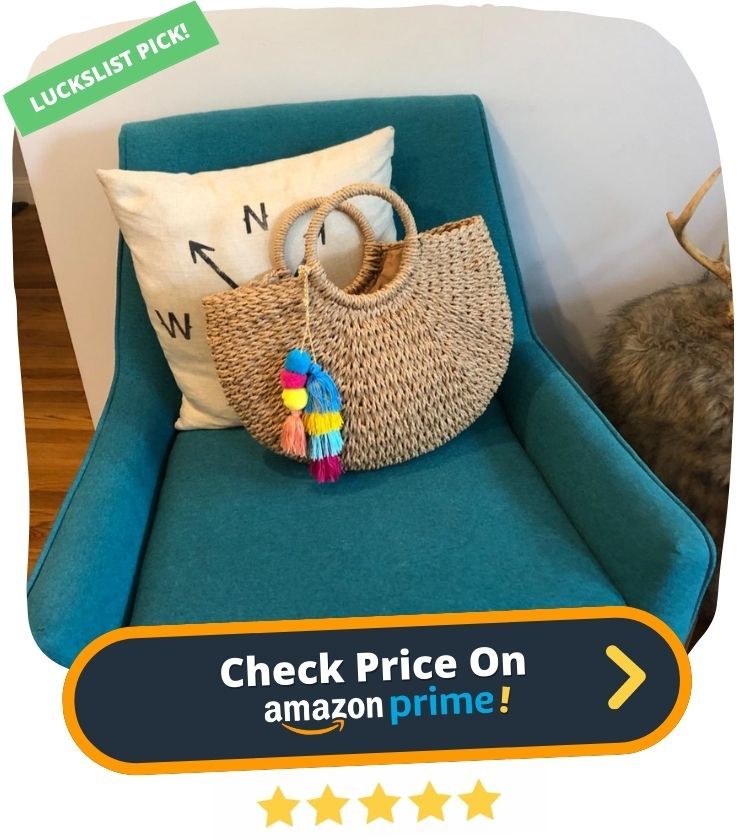 "I absolutely Love this handbag! It is a very great quality for the price. This stylish handbag compliments every Spring and Summer outfit perfectly. I received so many compliments while carry it! Oh yeah, I forgot to mention that there is plenty of space inside to carry your belongings."
Amazon Review By Chavas Stanley
14. This large makeup organizer is perfect for organizing all your cosmetics in one place. It has a sleek and professional design that will look great on any countertop or vanity. And because it's transparent, you can see the makeup you own easily.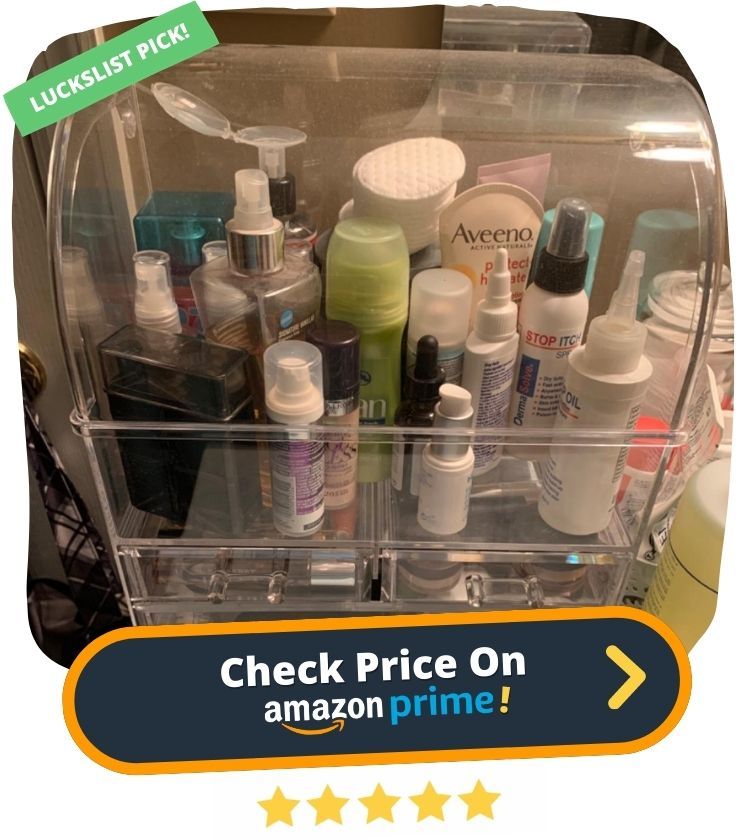 "I absolutely love this cosmetics organizer! I was pleasantly surprised by the size of it and it did its job. I was able to store all my beauty products in one place. My vanity now look so much more organized and clean. I'm so glad I purchased it."
Amazon Review By Jsarah218
15. If you're looking for a durable and insulated cooler that will keep your beer cold for hours, look no further than the Asobu Double Walled Stainless Steel Bottle Cooler. This fantastic cooler is made with double-walled stainless steel construction and vacuum insulation to ensure that your beer stays cold no matter what.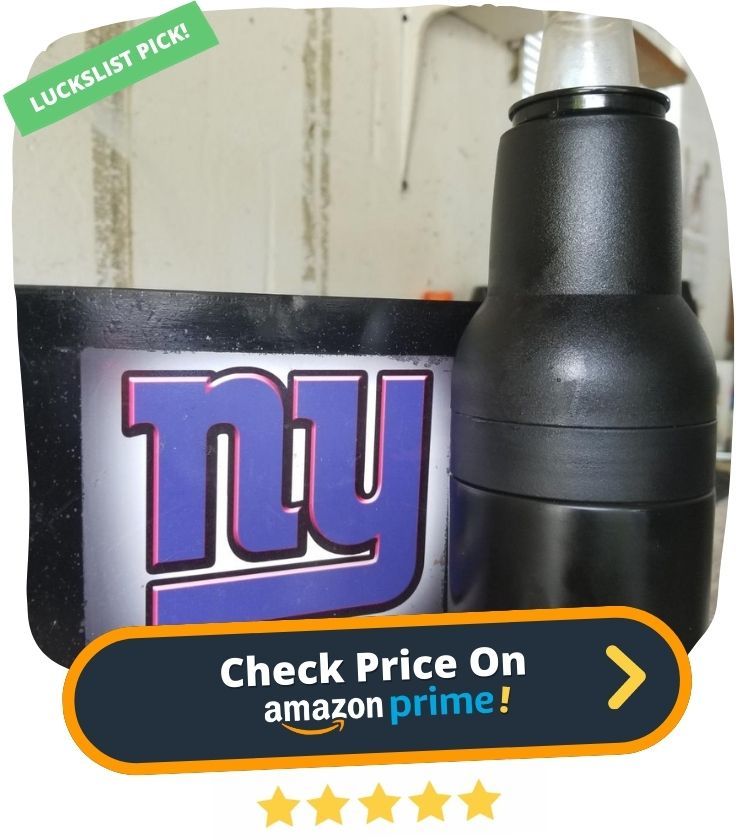 "This coozie works very well, the rubber seals inside it keep your beer bottle from clanking and moving around while drinking. My beer was cold start to finish, and the construction seems good and like it will last a long time."
Amazon Review By Aunt Marmie