We hope you find your next favorite thing from the list below! Each product was independently selected by our editors. Some may have been sent as samples for us to fiddle with, but all opinions in this article are our own. Oh, and FYI — LucksList may collect a share of sales or other compensation from the links on this page if you decide to buy something (that's how we stay in business). Reviews have been edited for length and clarity. Enjoy finding your next favorite thing!
1. Are you looking for a weightless hair oil that revitalizes your hair and promotes radiant shine? Look no further than Verb Ghost Oil! This unique blend of oils is perfect for all hair types, and it will naturally smooth frizz and add definition to your locks. Plus, it's vegan friendly! So not only will your hair look amazing, but you'll also feel good about using a product that's kind to animals.
"I've used this product MANY times and always buy it at Sephora. They were out of it at the time so I purchased through Amazon and saved a couple bucks too."
Amazon Review By JinxyLinks
2. Looking for a way to enjoy your patio or deck without the blazing sun ruining your fun? Check out our 7.5FT Patio Umbrella Outdoor Solar Umbrella! This bad boy provides the perfect amount of shade for those hot days, so you can enjoy your outdoor space to the fullest. The best part? It comes with solar lights, so you can use it day or night! No electricity or power cord needed - just pull the cord to open it up and let the 32 LED lights do their thing.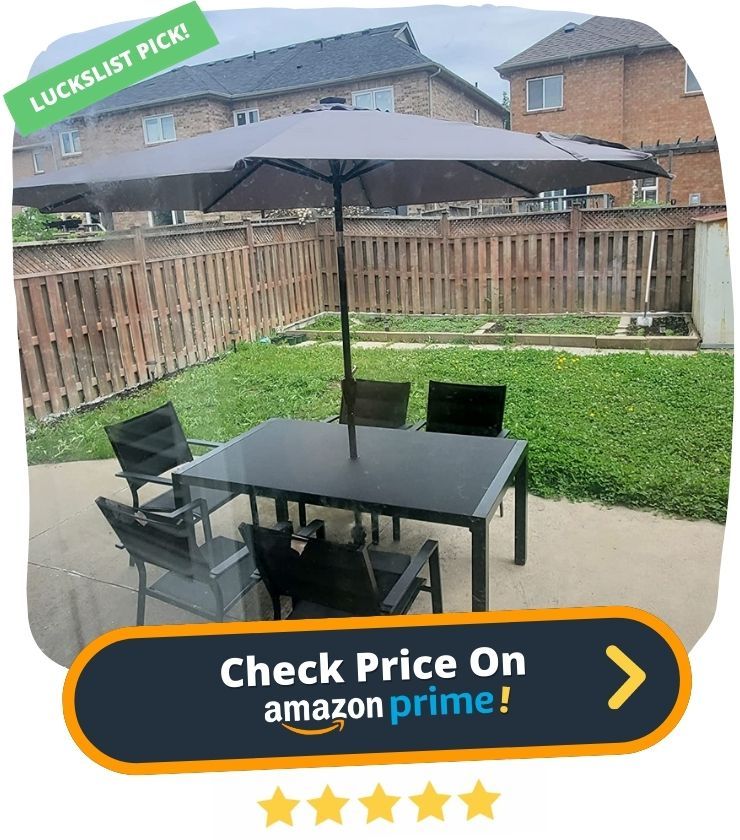 "I didn't think you could get this quality for 100$. I was so surprised I ended up buying a cover to protect it from bad weather."
Amazon Review By Amazon Customer
3. We all know that feeling. You're out and about, doing your thing, when suddenly you realize you're a little...wet down there. And not in a good way. No matter how much you try to ignore it, that moisture just keeps building up, until you're sticky, sweaty, and chafing in the most sensitive area of your body. Well, my friends, those days are finally behind you. Introducing Below the Belt for Men Fresh Ball Spray. This spray is designed to keep you cool and dry all day long, while preventing wetness and discomfort in the groin area. Whether you're travelling, at a festival, or just wanting to freshen up without a shower, this quick-dry spray is easy to apply and will leave you feeling silky soft, without any messy powder residue.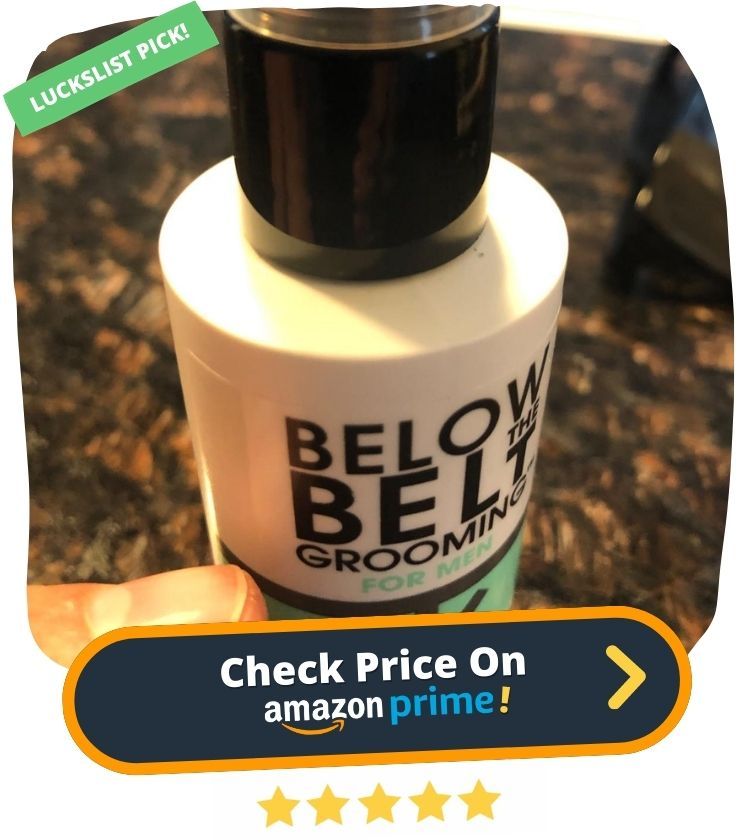 "My husband plays golf a lot and we'll I bought him this for a quick wash up. The first time he used it, I guess he didn't realize it's a wash."
Amazon Review By JinxyLinks
4. Are you tired of feeling thirsty all the time? Gemful has the solution for you! Our water bottle with straw is perfect to measure your daily intake of water, reminding you stay hydrated and drink enough water throughout the day. The unique inspirational quote and time markers on it make it easy to track your progress. The flip top lid is dust and leak proof, making it perfect for on-the-go use.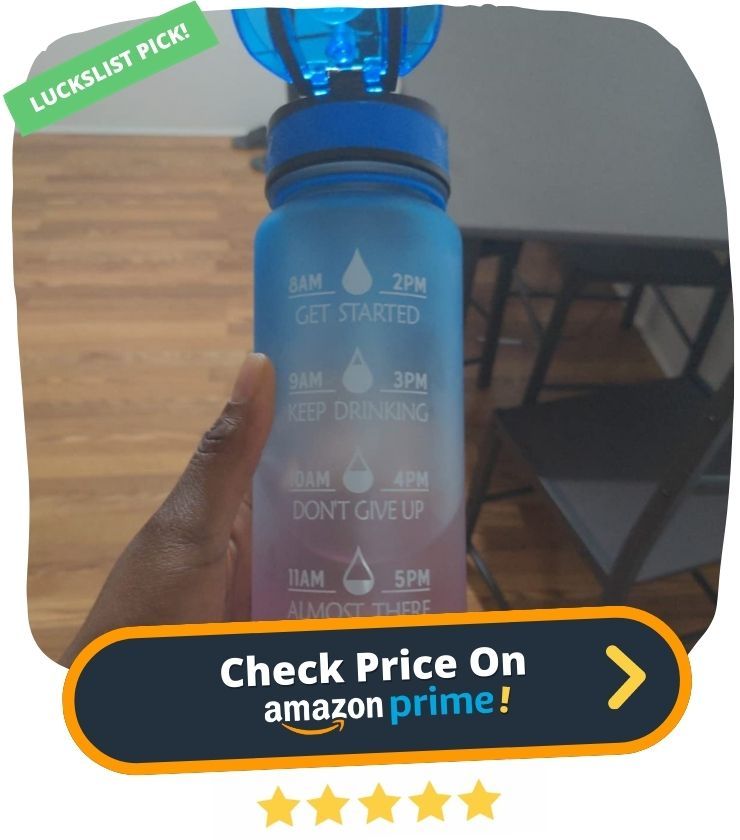 "I like this bottle. It has a straw that goes right down to the bottom so that you get all the liquid. It has the markings up the side so you can see where/how much you're drinking."
Amazon Review By Susan B
5. If you're looking for a fast and effective way to rehydrate and replenish your electrolytes, then Pedialyte is the perfect solution! Formulated with an optimal balance of sugar and sodium, Pedialyte helps you quickly and effectively recover from dehydration caused by diarrhea or vomiting. Plus, it's delicious! Available in four delicious flavours - Grape, Blue Raspberry, Cherry and Orange - Pedialyte is perfect for kids and adults alike.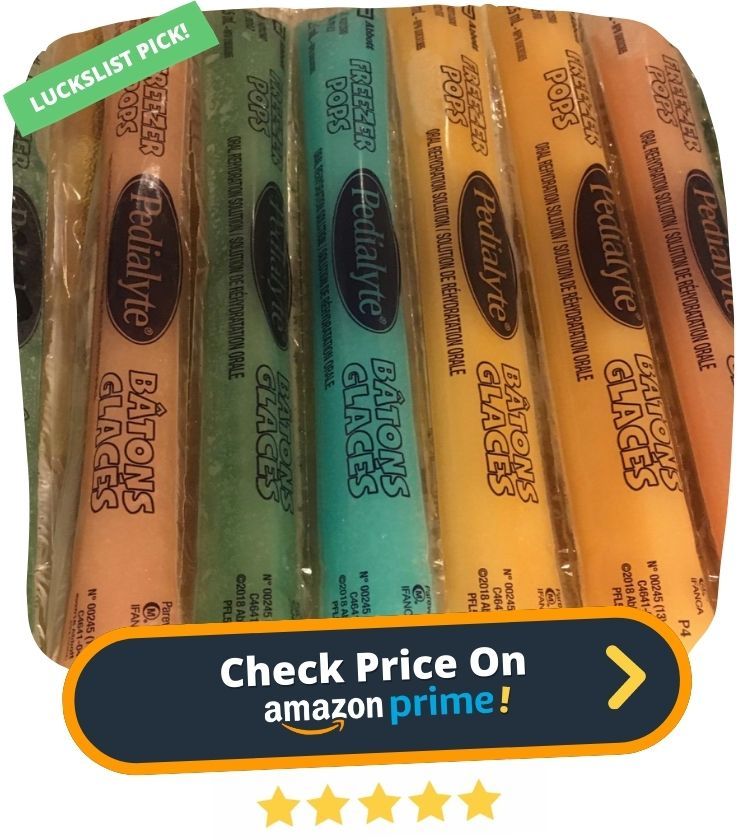 "I heard from a friend these are amazing for hangovers, and not being a big drinker (so I get AWFUL hangovers) I decided to give it a try."
Amazon Review By Lori
6. Looking for a cooling and refreshing Aloe Vera Gel? Look no further than Nature Republic New Soothing Moisture Aloe Vera GEL! Our gel is made of 92% pure aloe vera leaf extract from Jeju Island, Korea. The remaining 8% consists of natural ingredients that are beneficial for your skin. It's sure to become your new go-to product this summer!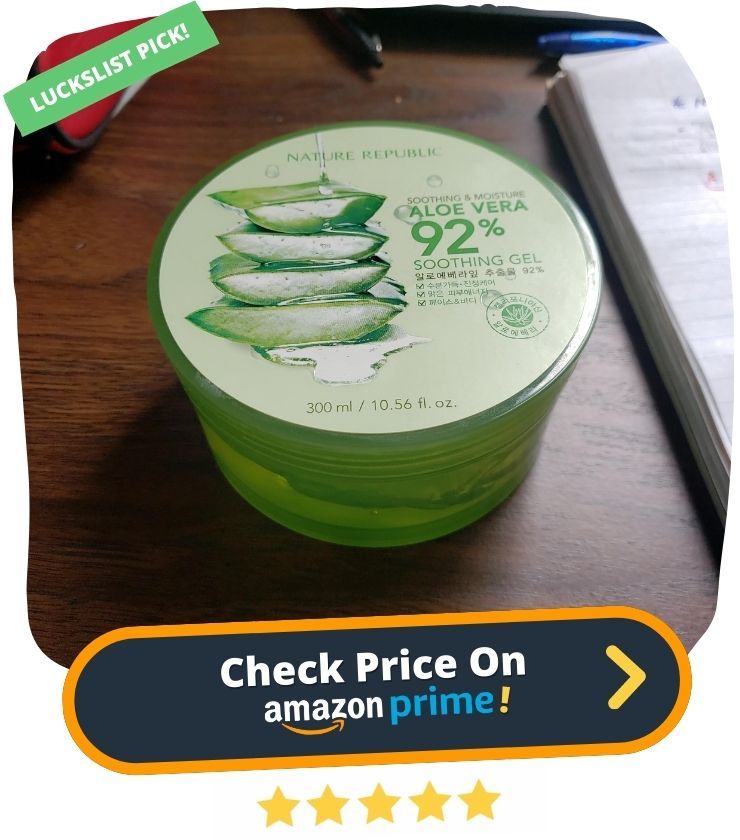 "I have hyperpigmentation, keloid, acne scarred, brown skin. After using it for 1 month twice a day right after I cleanse my face it has started to help with the healing and replenishing process (I do use other treatments for my face but this is the first thing that goes on after it is washed)."
Amazon Review By d
7. Set sail for flavor with the Boston Warehouse Life Preserver Wine Bottle! This nautical-themed wine accessory is perfect for beach or lake picnics, and adds a decorative touch to any tabletop or counter. The bottle neck strap and elastic base band easily adjust for a perfect fit on standard sized wine bottles, and the life preserver design is sure to get attention.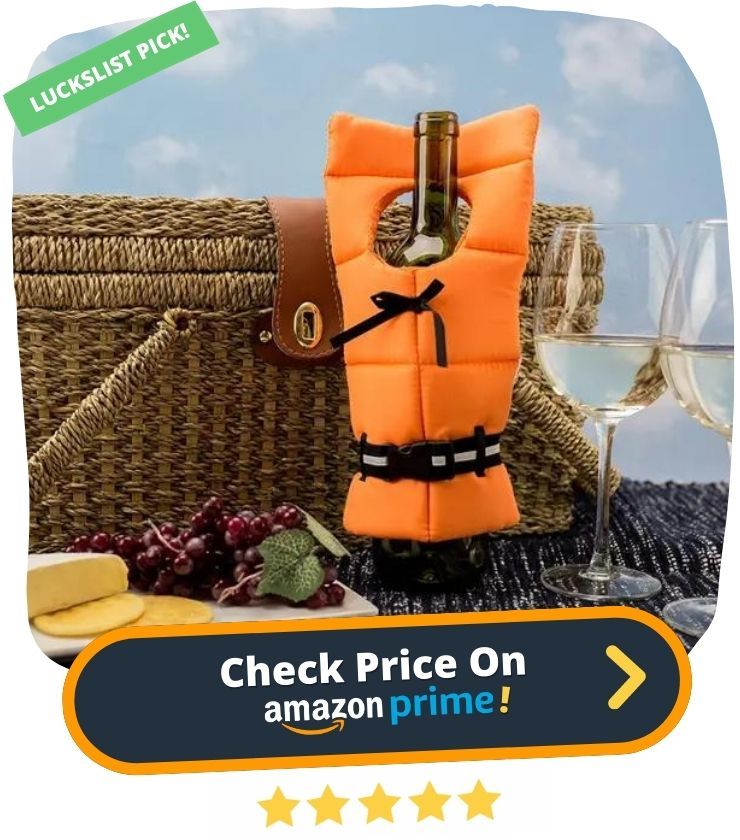 "Does NOT FLOAT if anyone was wondering. Put it on a bottle of Moët for a friend who "has everything". She loved it. Worth it for a picture."
Amazon Review By Ailish
8. Looking for a quick and convenient way to moisturize dry, sensitive skin? Look no further than Vaseline Healing Jelly Body Balm Stick! This portable jelly stick provides all the moisture and efficacy you expect from Vaseline in a easy-to-use format that's perfect for on-the-go. Simply apply as needed to dry, irritated skin to help heal and prevent dryness. Great for use on hands, legs, arms, and heels, this body balm is also ideal for those with sensitive skin or who are prone to chafing and friction during sports and activities.
"I have used Vaseline on my face for over 50 years. Just a little everyday as I have very sensitive skin that gets red and hot for no apparent reason. With a light coat of vaseline on my face morning and night, my skin is happy. it can be a bit greasy when first applied, but if you are careful not to over apply it, this will not be an issue as it does absorb."
Amazon Review By CanuckAdrienne
9. No more carrying around extra water for your pup! The Kurgo Gourd Travel Dog Water Bottle lets you have it all--a water bottle AND a dog bowl, all in one! This PVC-free, BPA-free, and dishwasher-safe bottle is made from safe materials and is perfect for on-the-go people with adventurous dogs. Just fill up the bottle and go! The flat-bottomed, snout-shaped bowl is detachable and perfect for your pup to lap up water without spilling.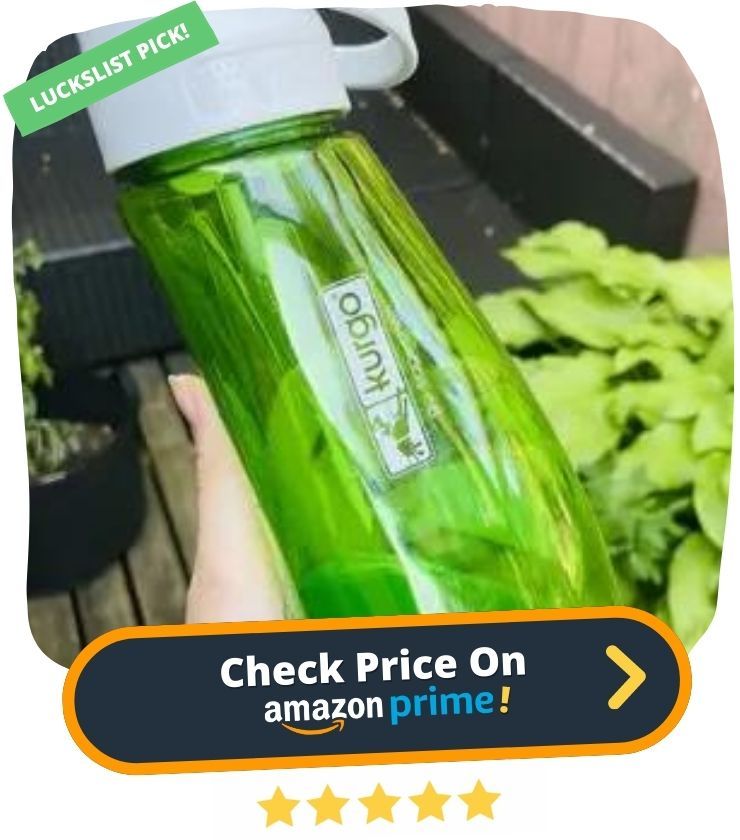 "The best water bottle yet. My 40lbs wheaten drinks out of the bowl easily. We have tried many others in his 5 year life. This one is a game changer because he can drink and so can I."
Amazon Review By Tina Casagrande
10. Looking for a way to make your drinks a little more fun? Look no further than Kikkerland Reusable Ice Cubes! These 30 colorful cubes are food safe and reusable, so you can enjoy them again and again. They make every drink a party, and they're guaranteed to be a hit with your friends. Unique and effective, Kikkerland Reusable Ice Cubes are a must-have for your next party.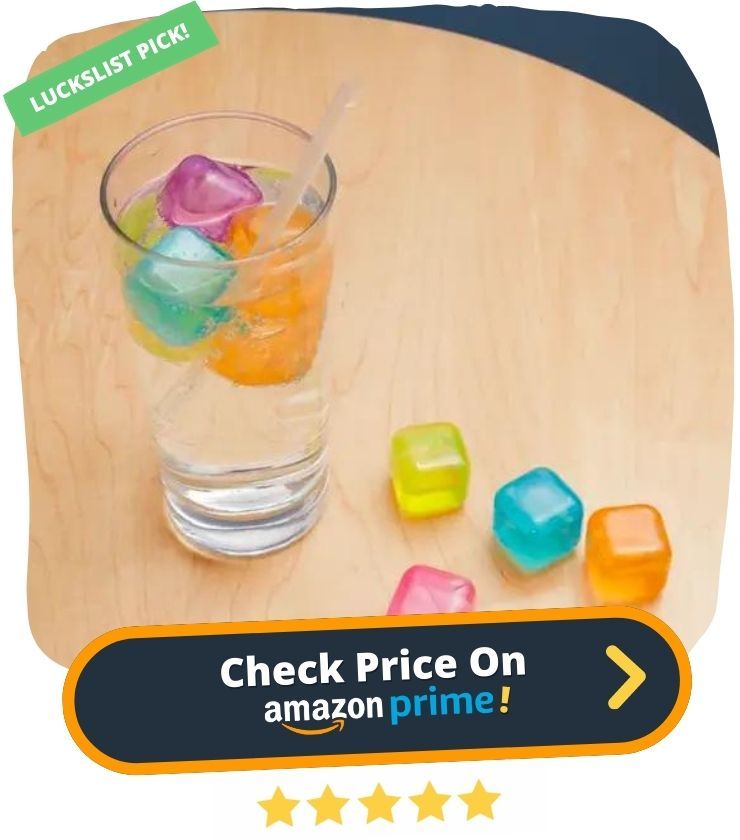 "These are so so great! I pop them into the dishwasher to wash when needed. They are great for cooling drinks but best for things like soups and stews when it's too hot for the kiddos!"
Amazon Review By Cooper, Sadie, & Mr Jays Momma bear
11. Laugh in the face of sun with the AsterOutdoor Sun Shade Sail Rectangle. This product is ideal for anyone who wants to enjoy their outdoor space without the hassle of overwhelming sun exposure. The tough and reliable construction can withstand any heat, making it perfect for use in a variety of settings such as patios, gardens, lawns, backyards, and more.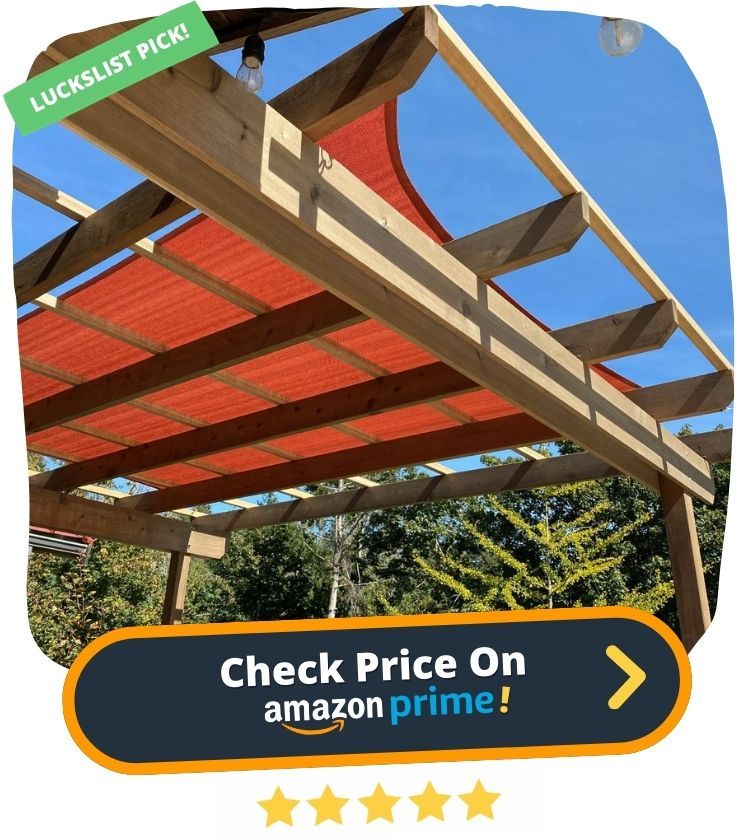 "We love the shade, the color, the texture, and it transformed the patio into a defined space now with some shade for all hours of the day. Great purchase I am thinking of getting another as a spare, Im not sure how long they will last."
Amazon Review By Ken
12. Looking for a baseball cap that can accommodate your natural hair? Look no further than the SEALEN Ponytail Baseball Cap! This comfortable cap is made from durable fabric and features an elastic, scrunchie-style opening in the back that is flexible and built to last. Whether you wear your hair in a full ponytail or half up, this cap will keep your hair in place and looking great.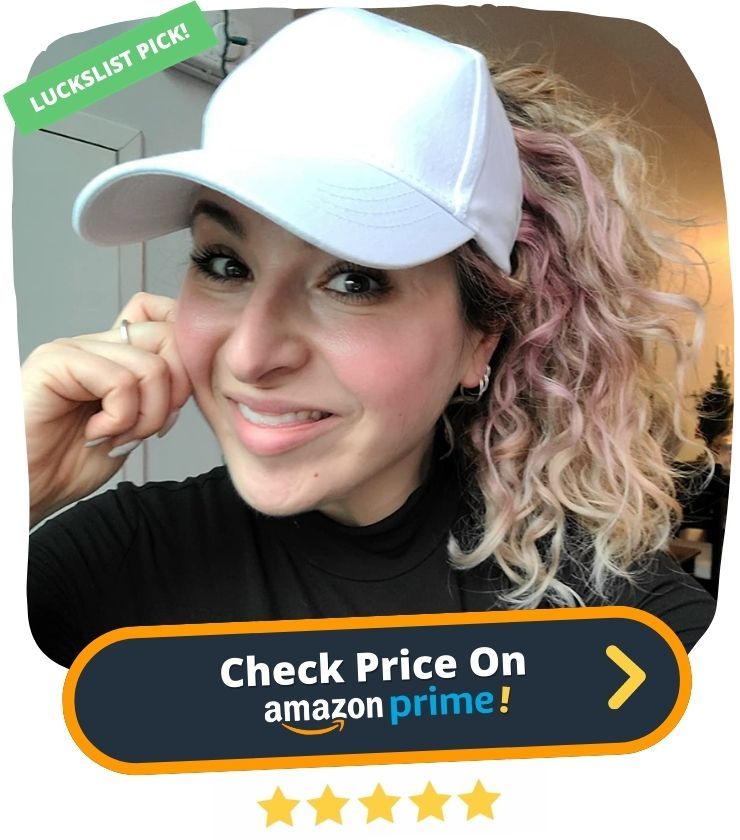 "This is probably one of the best hats I own. I have thick curly hair which makes it difficult to wear regular hats but this one fits perfectly."
Amazon Review By Nakita
13. Looking for a way to beat the heat? Look no further than the BOGI Cooling Towel! This unique towel is made of 100% soft cool bamboo fiber, making it amazingly absorbent. Just soak it in water, wring it out, and snap it a few times and you'll instantly feel cooler. The cooling effect lasts for up to 3 hours, and the towel stays soft and pleasant to the touch, even when wet.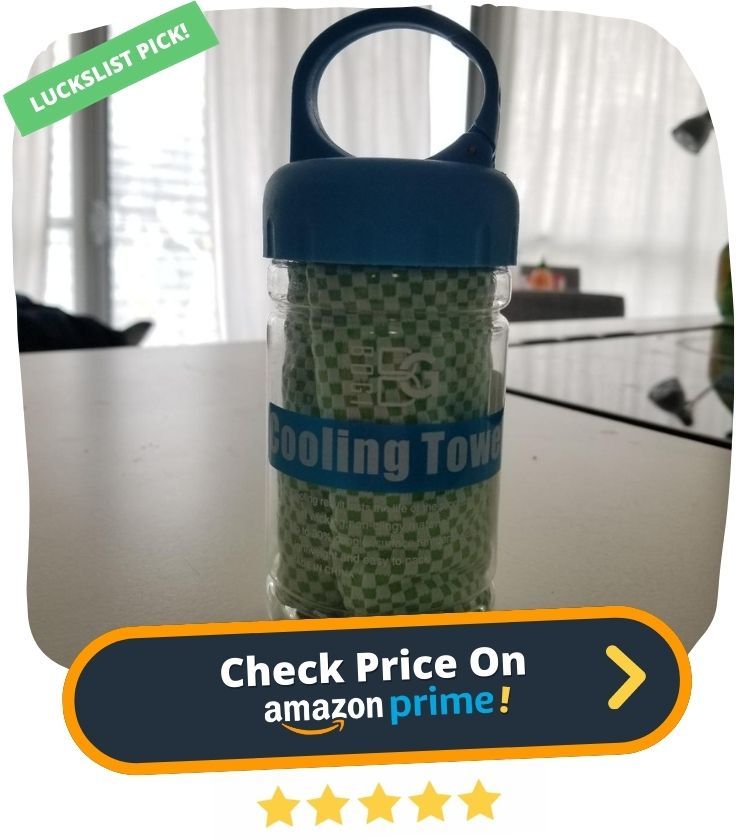 "So this cooling towel is perfect for staying chilled and hot weather or when working out. The towel itself is very soft and smooth and is shaped almost like a scarf."
Amazon Review By Jeff L
14. LATME Ice Roller for Face Eyes is the perfect solution for irritated, puffy eyes and a tired looking complexion. The roller massager closes pores while promoting blood circulation, which can help reduce wrinkles, restore radiance and lift your face. Made with smooth touch materials, this massager never hurts your skin and can even help absorb nutrients and ingredients from your cream, mask or moisturizer. Use it regularly to enjoy perennial youth, a natural healthy glow, and reduced fine wrinkles.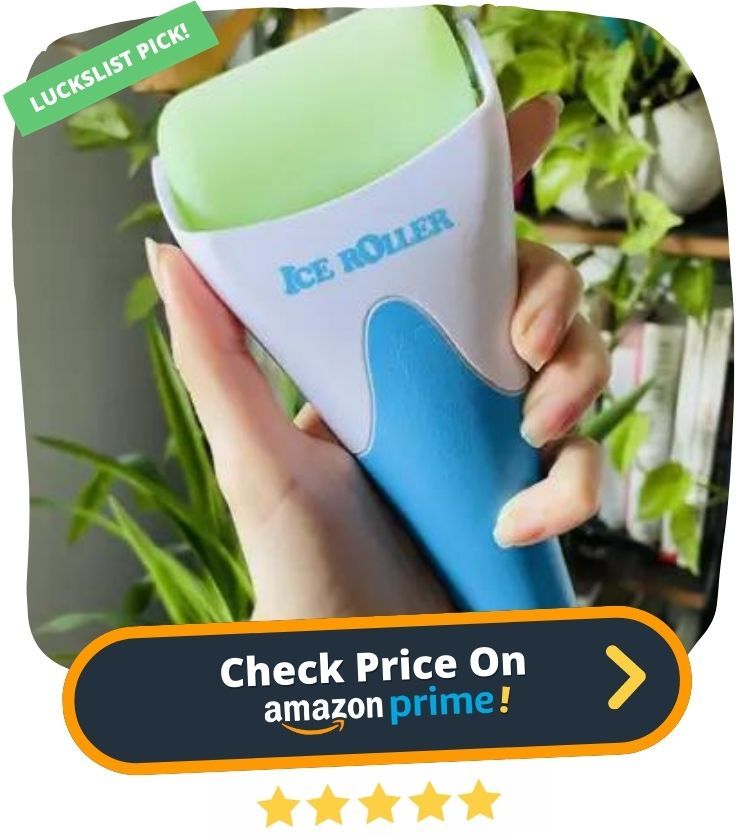 "Inexpensive, effective ... AMAZING!! This very inexpensive roller is a must for your facial toolbox for both men and women. Just a couple minutes and any puffiness in your face is gone. I do it while my waffles are toasting!"
Amazon Review By Amazon Customer
15. Looking for a beach umbrella that can withstand some serious wind? Look no further than the AMMSUN Beach Umbrella Sand Anchor! Made from tough plastic, this anchor can keep your umbrella in place even when the wind is blowing up to 35 miles per hour. Plus, it's Universal base fits all umbrella pole sizes, so you can use it with any brand.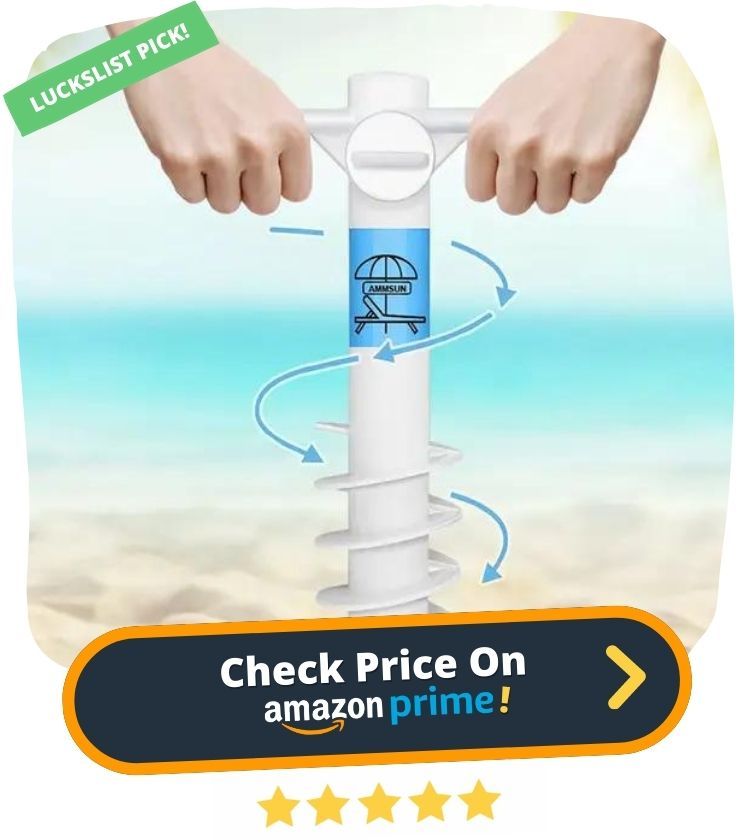 "Very happy with this umbrella! Looks very well made."
Amazon Review By Leedee
16. Looking for a powerful and compact misting fan? Look no further than the Sport Carabiner Misting Fan! This handy little fan is perfect for camping, outdoor activities, or indoor use. The powerful one-speed motor and soft foam fan blade provide a fine mist that will keep you cool and comfortable in any situation. The carabiner design makes it easy to clip on your belt or bag, and the compact design makes it great for travel.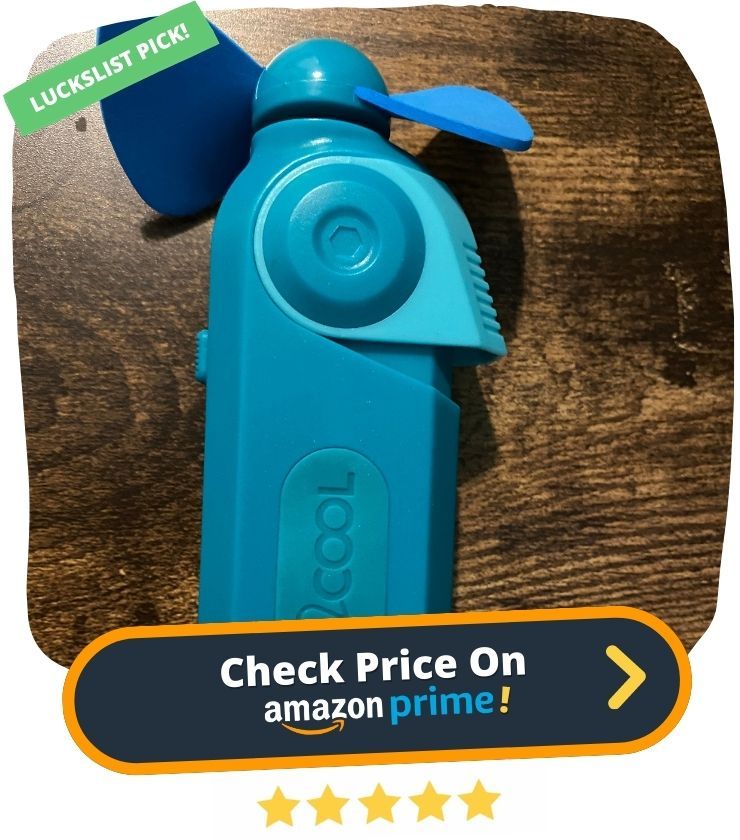 "This little fan sits in your grip nicely, moves a good vulume of Air, I got it late in the season but didn't have to change the battery yet and I have owened it for 6 months. Caribiner makes it easy to take with you to the beach, a concert, a picnic, a hike, I took it everywhere, I even used it at church!"
Amazon Review By Kat Taphorn
17. Looking for a fun and festive way to enjoy your favorite drinks this holiday season? Look no further than the Nite Ize SlapLit LED Drink Wrap! This unique can cooler features two spring steel bands that snap around your can or bottle for a secure grip, and its reflective design makes it easy to find your drink even when it's not turned on. Plus, the neoprene material ensures that your drink stays cold and refreshing, and the replaceable batteries mean you can enjoy the party all night long!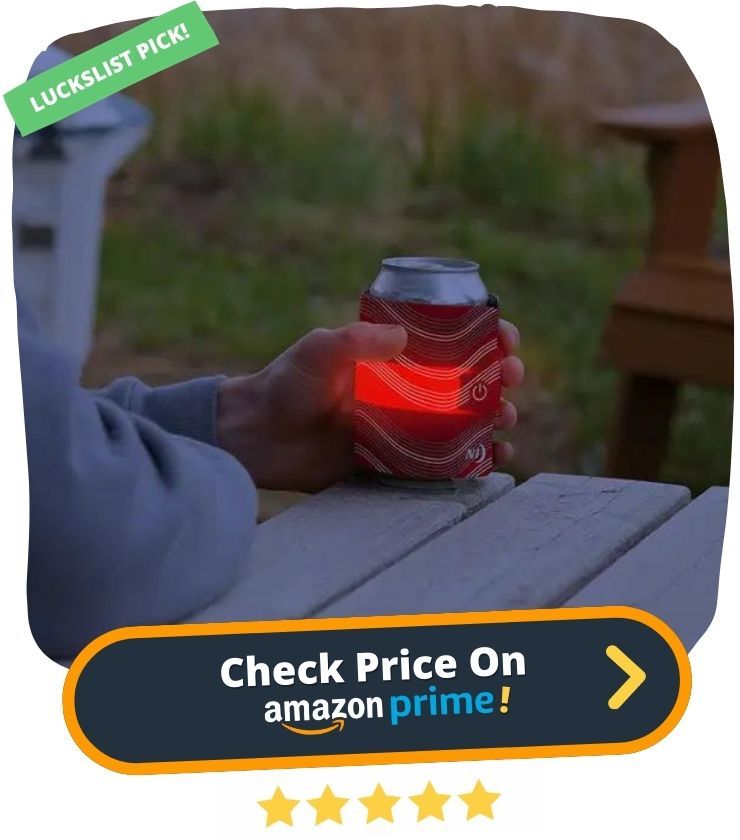 "Whenight is out, beverage is full. When light is on, getting low. When light is blinking, please refresh, plus, it can be found in the dark!"
Amazon Review By Jayne
18. Is your skin feeling stressed out? If you're looking for a facial spray that can help you relax and rejuvenate, look no further than Mario Badescu's Facial Spray with Aloe. This unique formula is infused with lavender oil and enriched with antioxidant Vitamin C to help hydrate and de-stress your skin. Just a few spritzes of this refreshing spray will leave you feeling cool, refreshed, and ready to face the world.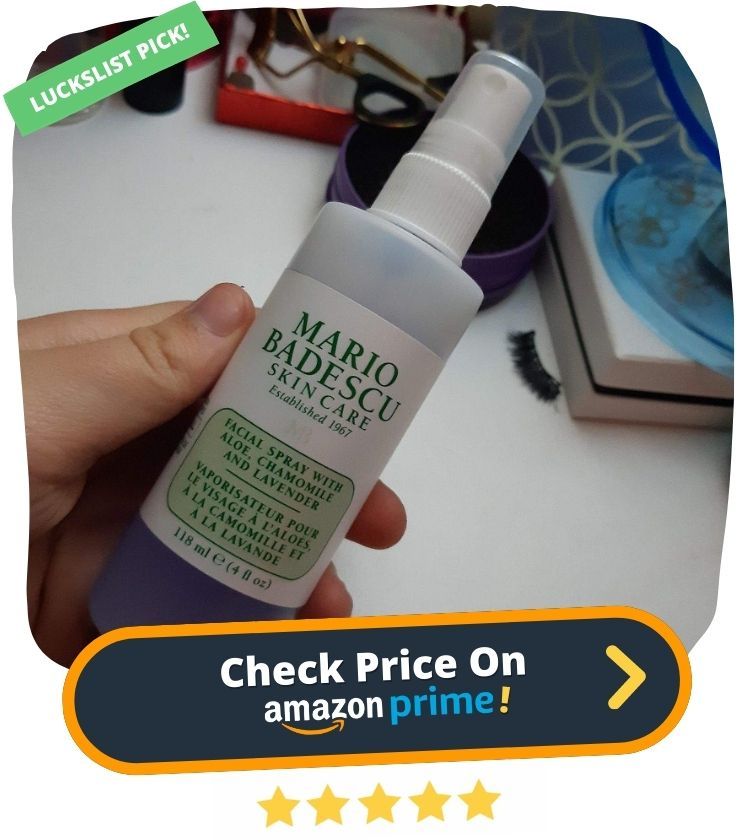 "This facial spray is light and refreshing. I find it exceptionally useful for hiding the fact that I cannot get through rewatching Titanic for the 20th time without sobbing like a baby."
Amazon Review By Amazon Customer
19. Looking for a powerful desk fan that can circulate air throughout the entire room? Look no further than the Honeywell HT900C 7" TurboForce Desk/Table Fan. This little powerhouse is designed to create less noise and is 25% quieter than other fans (2). Plus, it includes a recessed carrying handle so you can easily take it with you wherever you go.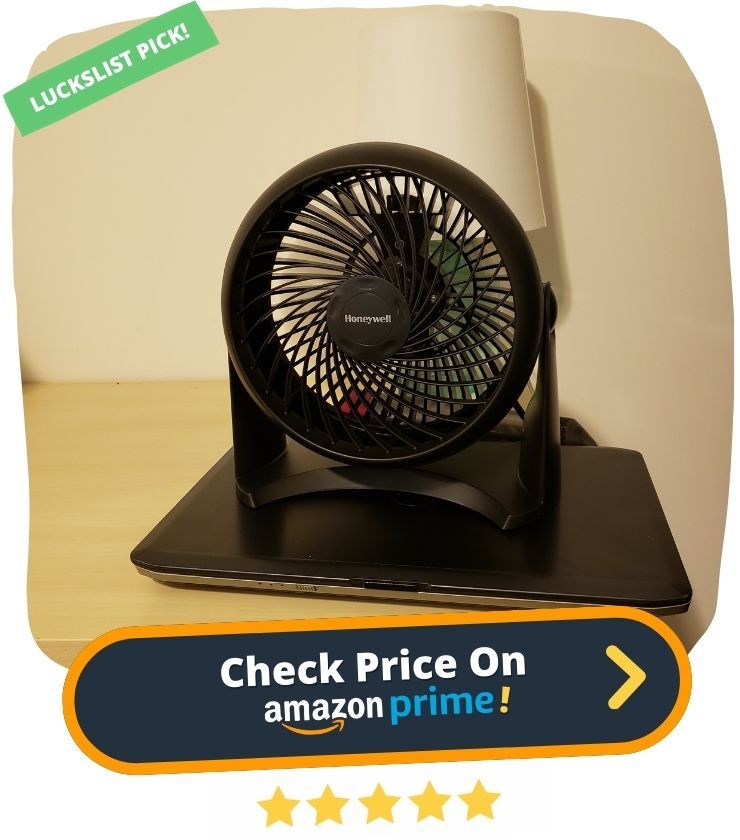 "I absolutely love this little guy. Gives off a powerful amount of air. Not exactly silent but not overpowering. I run it all night."
Amazon Review By Emily Williams
20. Looking for a light-weight daily moisturizer that will help hydrate, soften and smooth your skin? Look no further than HEMPZ Koa and Sweet Almond Smoothing Moisturizer! This beauty blend of essential oils, butters and extracts helps restore and seal in moisture, while the subtle sweet perfume notes of koa and sweet almond leave your skin refreshed and lightly scented.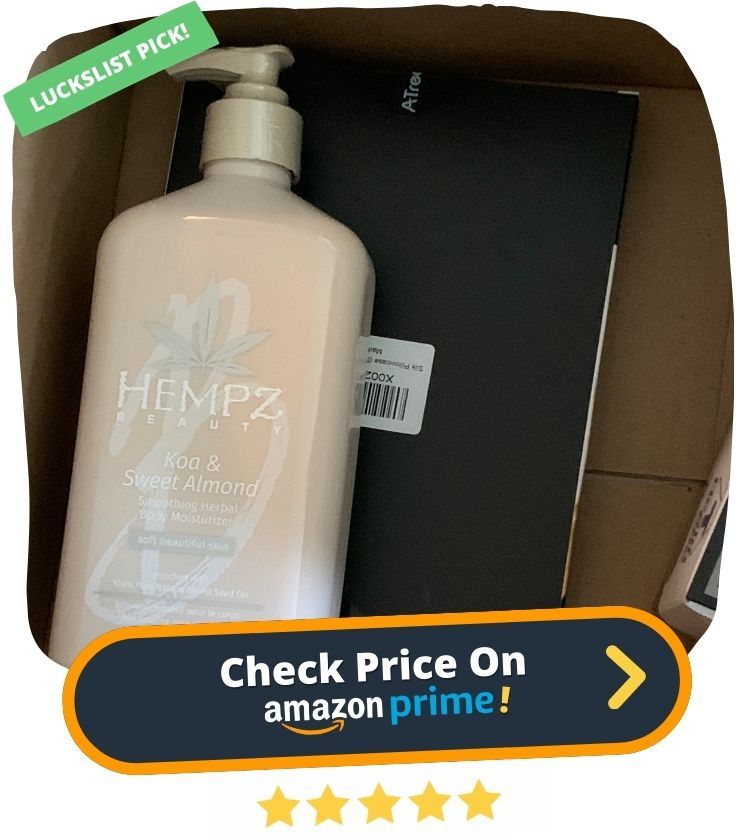 "Oh man... this stuff smells heavenly. I keep it on my desk at my home office station. Sometimes I just pick it up and smell it without even using it lol I'm kinda bitter that it's now $29 as when I bought it a few weeks ago it was $39, but based on the reviews and my history of LOVING sweet almond scents I knew I had to get it."
Amazon Review By Michal Summers
21. Introducing the Trademarked Original Elastic Anti-Chafing Thigh Bands! Can be worn under dresses and skirts, used as a fashion accessory with shorts, and even in athletic or active situations. This comfortable, delicately crafted premium stretchy lace made of 82% nylon and 18% spandex, stays in place using two rows of non-slip silicone (one on the top, one on the bottom), giving you peace of mind as you enjoy your active day.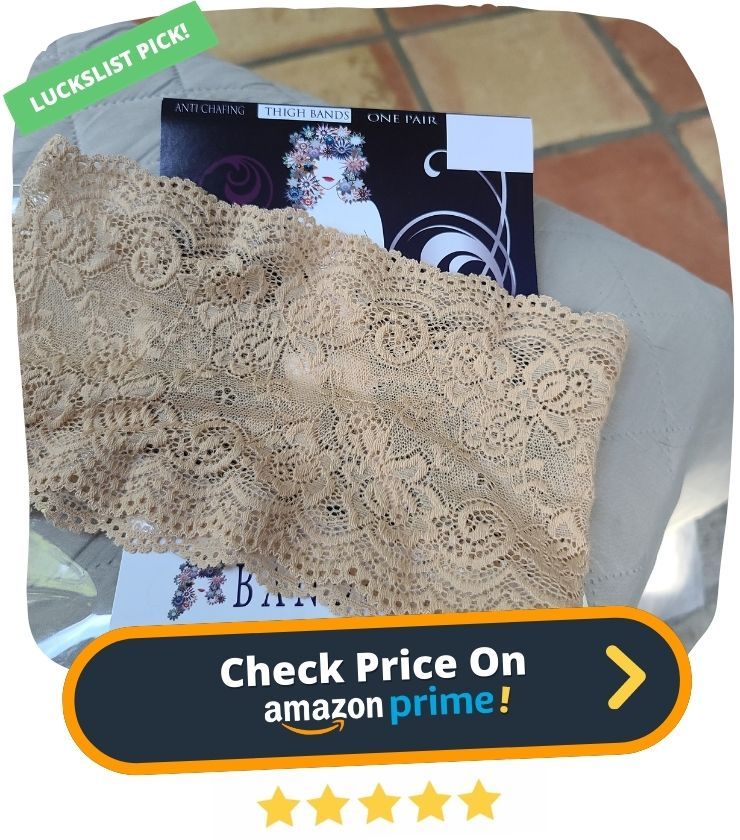 "OK, granted I've only worn these for one full day, but holy moly where have these been all my life!? I was skeptical of course, but so far I am REALLY impressed. They stay up perfectly, they are SO comfortable that you don't even feel them, and best of all they prevent that dreaded chub-rub."
Amazon Review By KSmith