We hope you find your next favorite thing from the list below!  Each product was independently selected by our editors. Some may have been sent as samples for us to fiddle with, but all opinions in this article are our own.  Oh, and FYI — LucksList may collect a share of sales or other compensation from the links on this page if you decide to buy something (that's how we stay in business). Reviews have been edited for length and clarity.  Enjoy finding your next favorite thing!
1. Are you looking for a versatile blazer that can take your outfit from day to night? Then you need The Drop Women's Blake Long Blazer in your life. This figure-flattering blazer is made from a blend of 92% polyester and 8% spandex, making it both comfortable and stylish.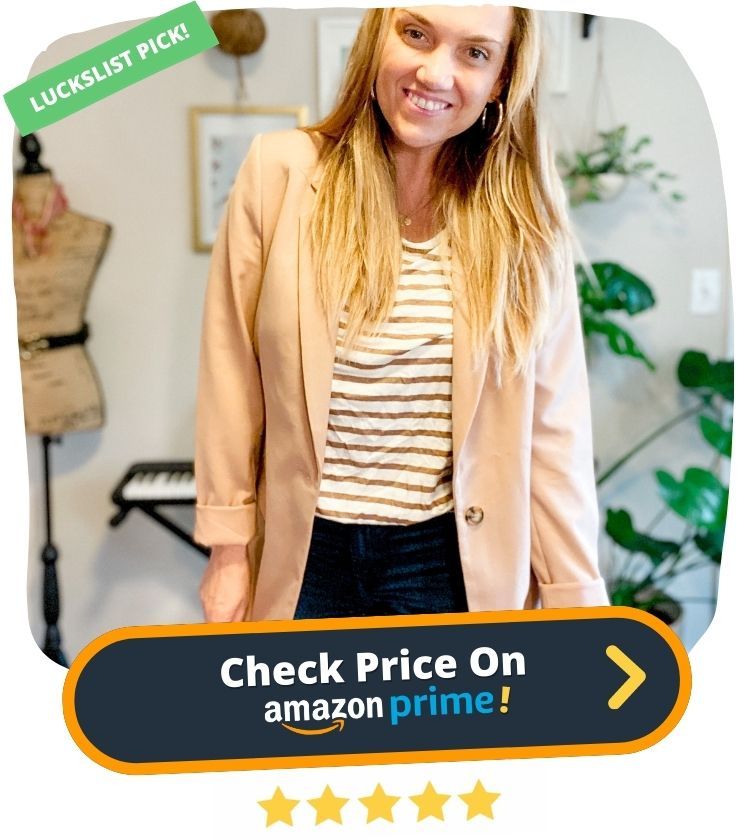 "My blazer arrived in a plastic bag all balled up and sat outside in the sun all afternoon. I figured it would be a mess when i pulled it out of the sack. It came out looking perfect! No wrinkles at all , this blazer is beautifully made has great detail and fits perfect. I intend to wear mine with tight jeans , a white tee shirt and black ankle boots. It is very cool . Buy it! Get it! You will love it .I'm 5'1 117 lbs I got the small."
Amazon Review By Susie
2. Looking for a comfortable, stylish and versatile pant that can be dressed up or down? Look no further than the TARSE Women's Wide Leg Pants. Made from a soft, skin-friendly polyester and spandex blend, these pants are designed with your comfort in mind.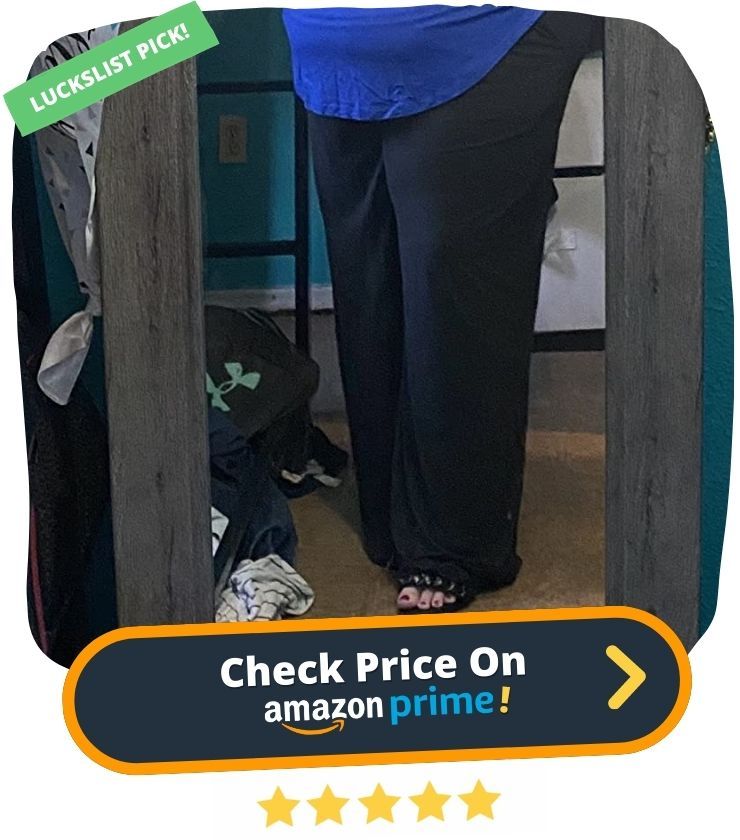 "I don't usually write reviews on Amazon, but I really wanted to about these pants. I am 5'6 and approximately 150 pounds. The medium fit me perfect! I bought three pairs. The black, the charcoal, and the tan. I wear them at home to lounge around and also to the grocery store and to hang casually with friends. The material is really thick and nice. They do not pill when washed. Love them!"
Amazon Review By Jessica Schilling-Wigley
3. Introducing Levi's 721 High Rise Skinny Jeans - the perfect pair of jeans for those who like their denim skinny and snug. Made from a cotton-rich blend with just a hint of elastane for comfort, these jeans will hug your curves in all the right ways.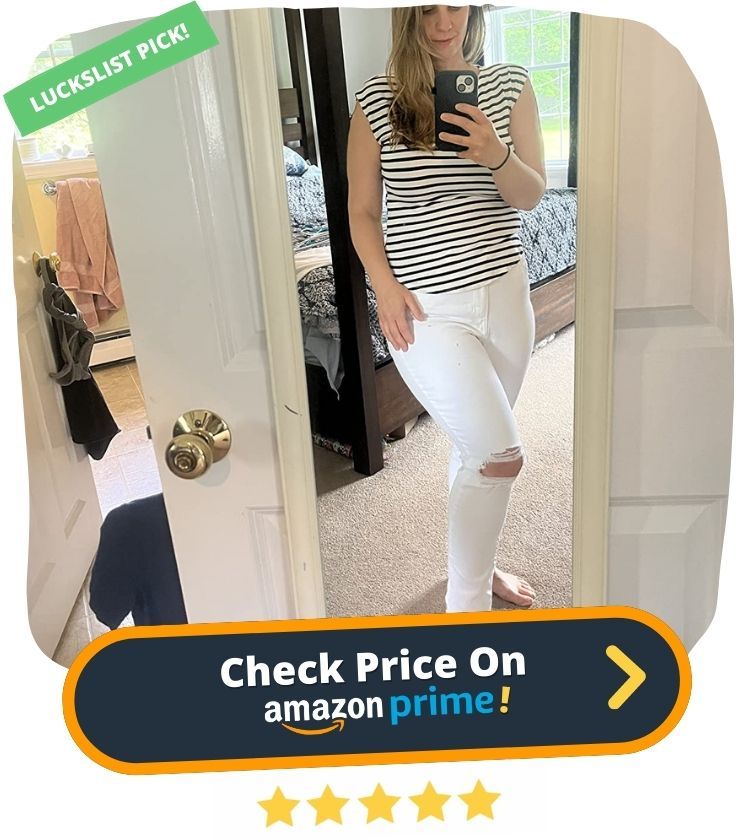 "I was hesitant to buy Levi's without trying them on. I am 5'4" 135 lbs and typically wear a size 27 or 28 jeans, depending on the brand and cut. These are a size 28. They fit fantastic. Better than I expected. They had a little bit of stretch which allowed them to fit to my curves nicely and I was so comfortable in them."
Amazon Review By BelleNicole
4. Looking for the perfect nightgown to keep you cool and comfortable all summer long? Look no further than this Floerns Women's Notch Collar Sleepwear. Made from a soft, lightweight fabric, this nightgown is perfect for those hot summer nights. The simple, casual style is great for lounging around the house or relaxing in bed.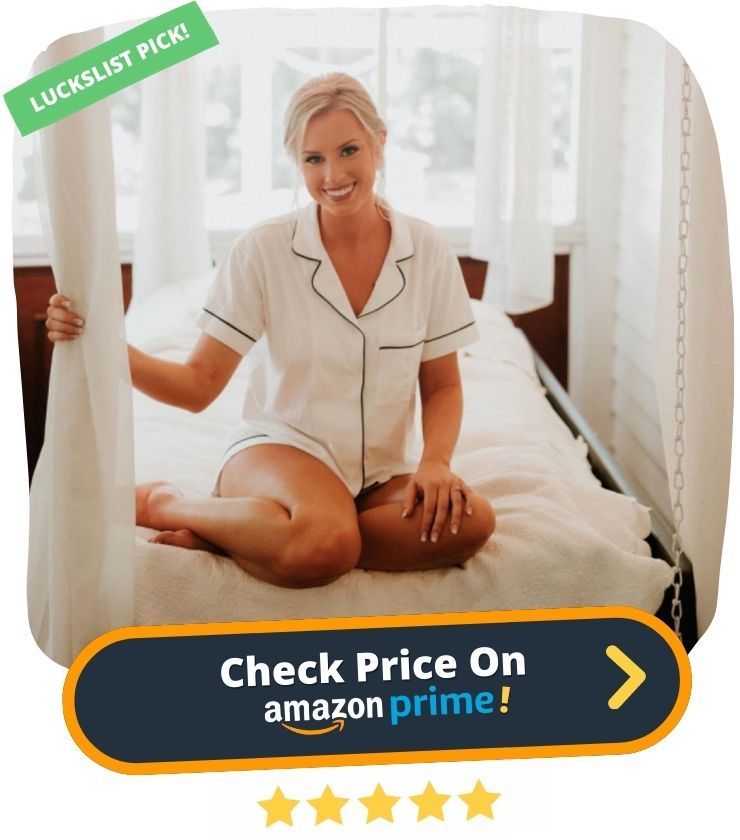 "I LOVE this set!! I usually wear an old tshirt and Nike shorts to bed, but not anymore! The material is pretty stretchy too! It's exactly like I expected/wanted! Super Pleased! Im like an XL so I got the XL and it fits as pictured!"
Amazon Review By Amy S Rivera
5. Looking for a sun hat that will keep you cool and protected all summer long? Look no further than the Verabella sun hat! Made from straw, this UPF 50+ sun hat is perfect for those hot summer days. The wide brim provides excellent sun protection, while the adjustable chin strap ensures that the hat stays in place, even on windy days.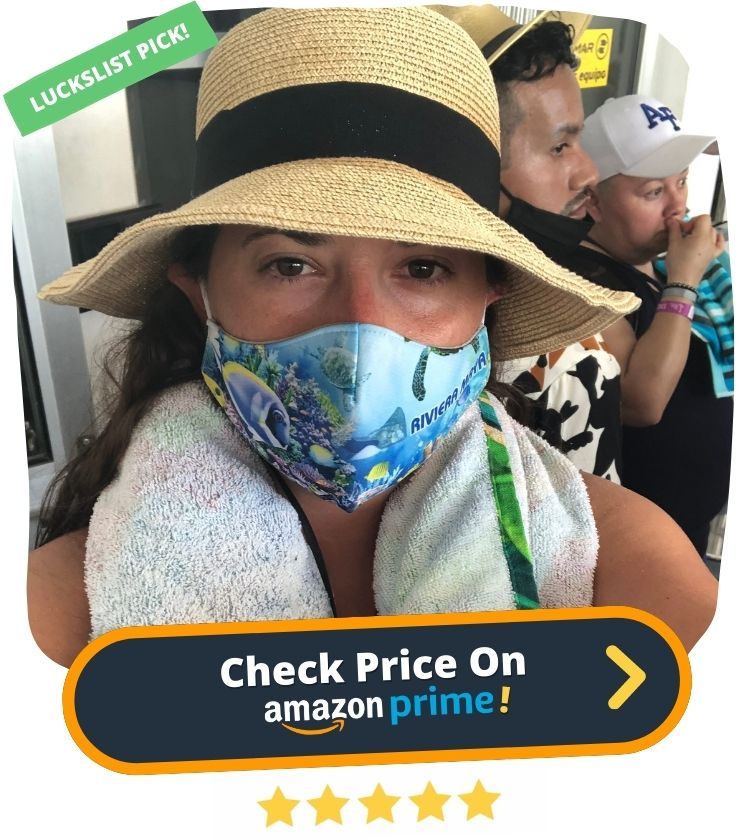 "Not only is this hat a cutie, but it actually can be adjusted to fit my particular size head. Most hats are way too large (fits most), so I was pleased that this hat has a string inside around the crown to make it tighter. Also, there is a ribbon for under the chin in case of a strong breeze. I especially like the cut-away feature in the back so it doesn't get tangled with a collar. Having the high number UPF protection is a big plus for those of us with fair skin. Wore this to my Grandson's outdoor graduation ceremony on a very sunny afternoon...it was perfect!"
Amazon Review By EdE
6. Looking for something different in a t-shirt? Check out our WEESO T Shirts for Women V Neck Summer Color. This fun and fashion-forward top is perfect for any season. The silky smooth fabric feels great against the skin, and the loose fitting style is comfortable and flattering.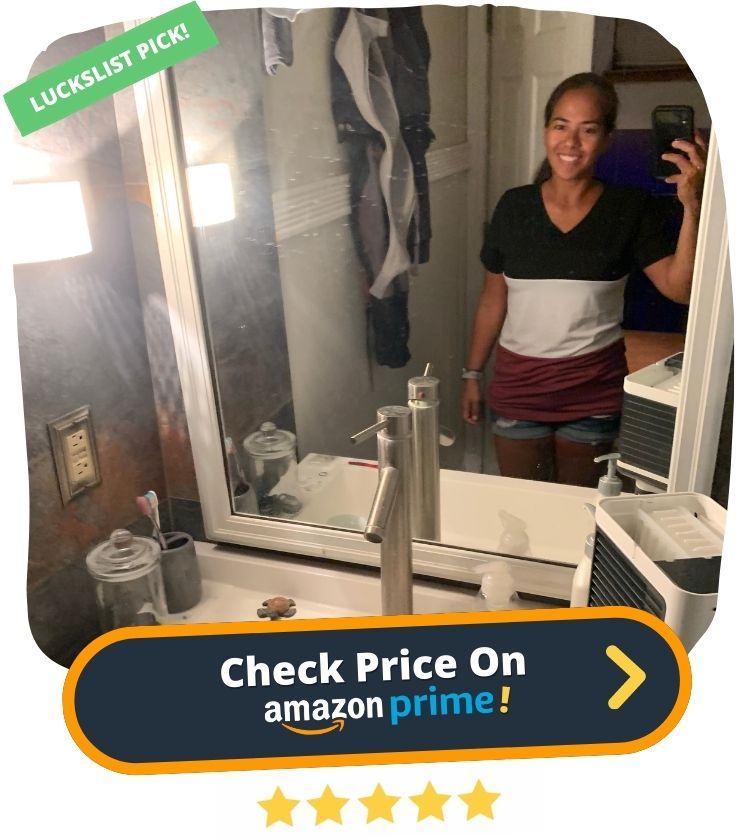 "When I initially found this shirt the colors I liked the most were our of stock. I waited until it was available and I'm happy I did! The top is like a gray blue and the bottom is like a peach coral. They are very flattering colors. The shirt is very soft and washed well! I saw some reviews mentioned the seams between the colors negatively but I thought they looked just fine. Great with leggings or jeans, highly recommend."
Amazon Review By L
7. Looking for a romper that's both stylish and comfortable? Look no further than the Amazon Essentials Women's Studio Terry Fleece Romper. Made from a soft, moisture-wicking terry fabric with gentle four-way stretch, this romper is perfect for any activity, whether you're running errands or working out at the gym.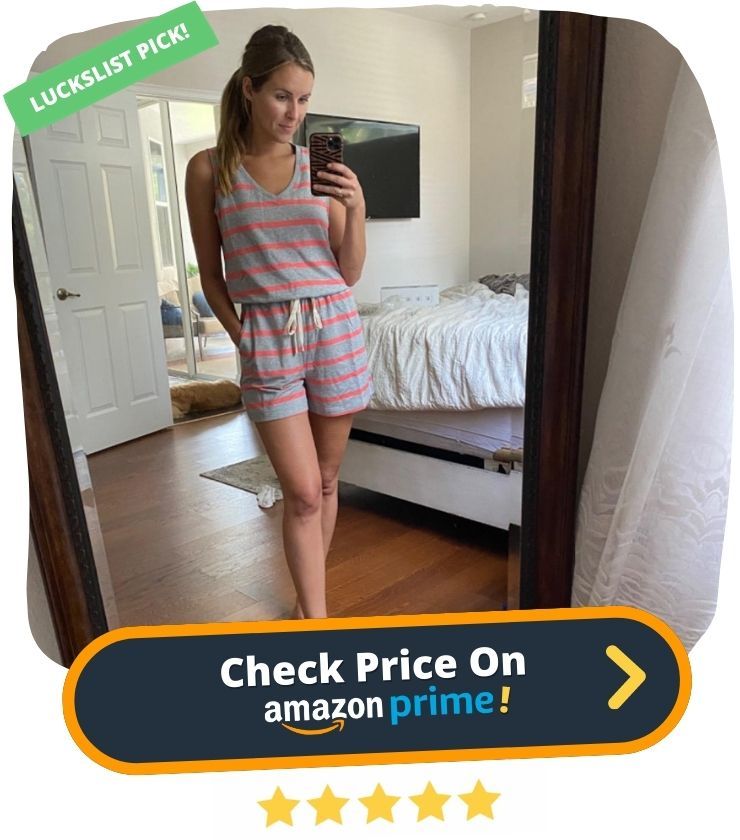 "My only criticism of this romper is that Amazon doesn't make it in solid navy and solid olive green as well. (At 44, my days of candy colored rompers are over). It is incredibly soft, comfortable, flattering, and features functional pockets. You can dress it down with sneakers and a simple necklace or dress it up with wedge sandals and a statement necklace. (Ha - like I have dressed anything up these days - but I digress ...) Fit: I am 5'8" and 145lbs and the medium is great. The torso is long enough to avoid romper wedgie, allows the drawstring to sit just under the natural waist, and the shorts length is just right."
Amazon Review By Koukla
8. Looking for a reliable sneaker to take your tennis game to the next level? Check out the adidas Women's Grand Court Sneaker. This sneaker is equipped with a rubber sole for durability, and a soft leather upper that is both flexible and stylish.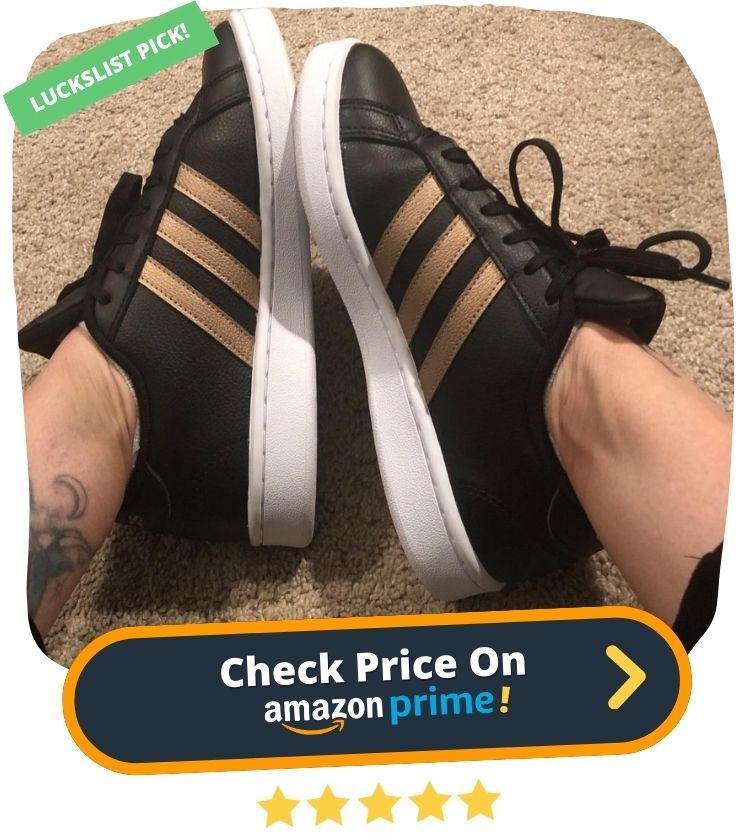 "I am in love with these shoes. Not only are they extremely cool, but they are extremely comfortable! I wear a 7.5 in women's usually and got a 7.5 - perfect fit. I would NOT recommend these for wide sizes though."
Amazon Review By njenks817
9. In the market for a new bra? Look no further than True & Co Women's Triangle Convertible Strap Bra. It's incredibly stylish AND comfortable at the same time. And because it's wire-free, it pulls over with ease.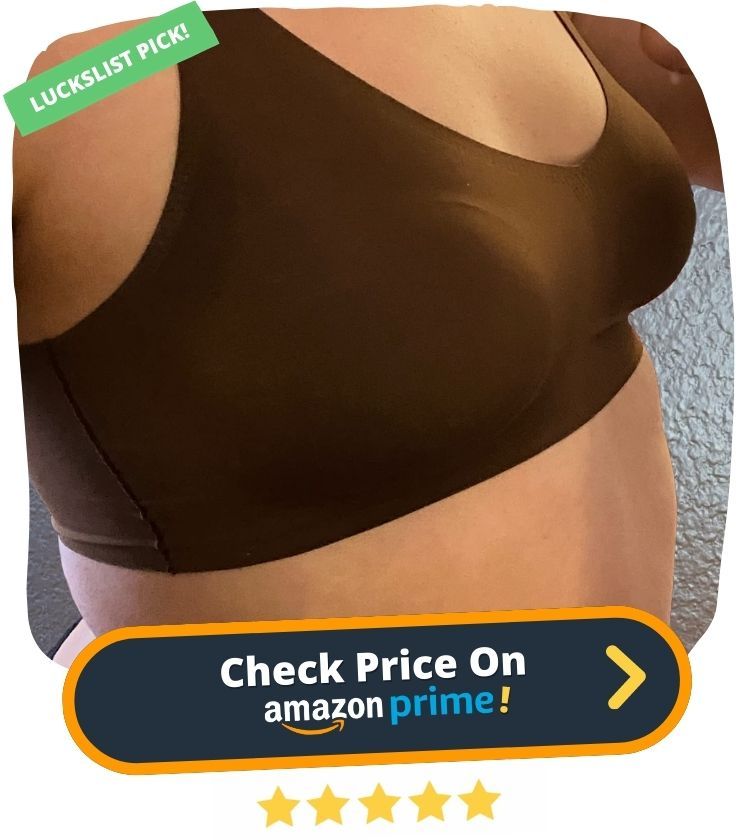 "I feel like I have discovered the Holy Grail of bras! I have been looking and looking for YEARS for a bra this soft, comfortable, versatile (LOVE the ability to make it a racer back or not) and beautiful. I love the way it feels, I love the way it looks under a silky T shirt. Most of all I love the comfort. I have sensitive skin and all bras become irritating after a while, but I don't like to go braless. In the 70's, heck yeah I loved going braless, but I was a teen then. At my age, it does not look good. ;) I am thrilled and will be buying more very soon."
Amazon Review By Lee Lee
10. Looking for a workout tank that's both stylish and comfortable? Look no further than the Core 10 Women's Sleeveless Yoga Tank. Made from a lightweight jersey cotton blend with stretch, this tank is perfect for any activity.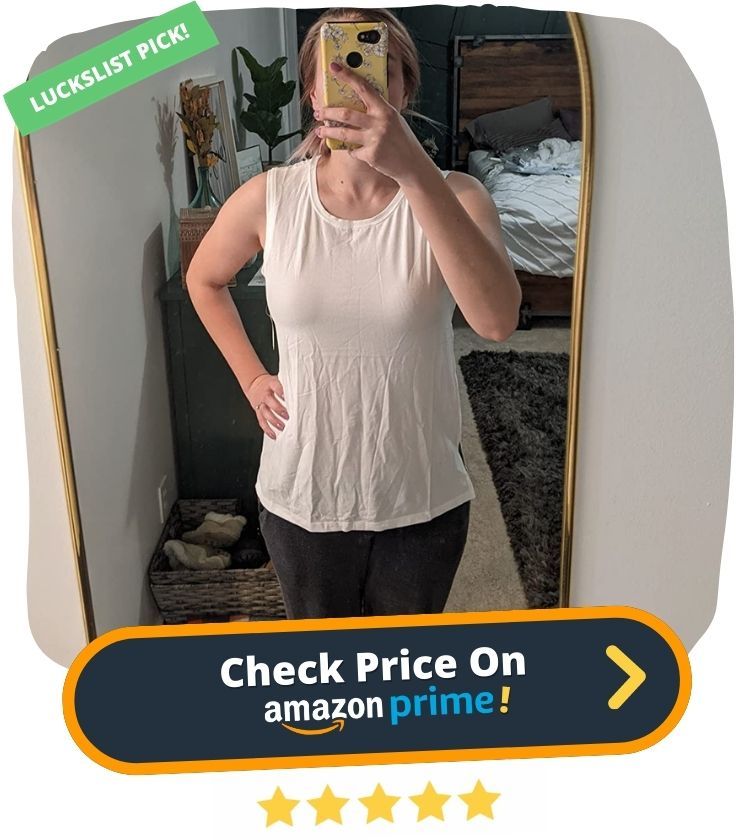 "Do you know how hard it is to find a nice non-clingy, non-embelished, non-stupid hemline, non-stupid graphics, and non-stupic crap hanging off one side or the other?? Very hard! This tank has none of the above, which makes it a winner! Fits nice, it's soft without being clingy, doesn't hang down to my knees, and is nice and simple. Purchased 2, washed them up, they didn't shrink, didn't stink, and fit so nice. I'll be buying many more before they run out of stock!"
Amazon Review By wildleigh
11. Introducing the Crocs Classic Tie Dye Clog! These shoes are the perfect addition to any outfit, whether you're dressing up or dressing down. Made of Croslite material, they are flexible and lightweights, ideal for when you're on the go.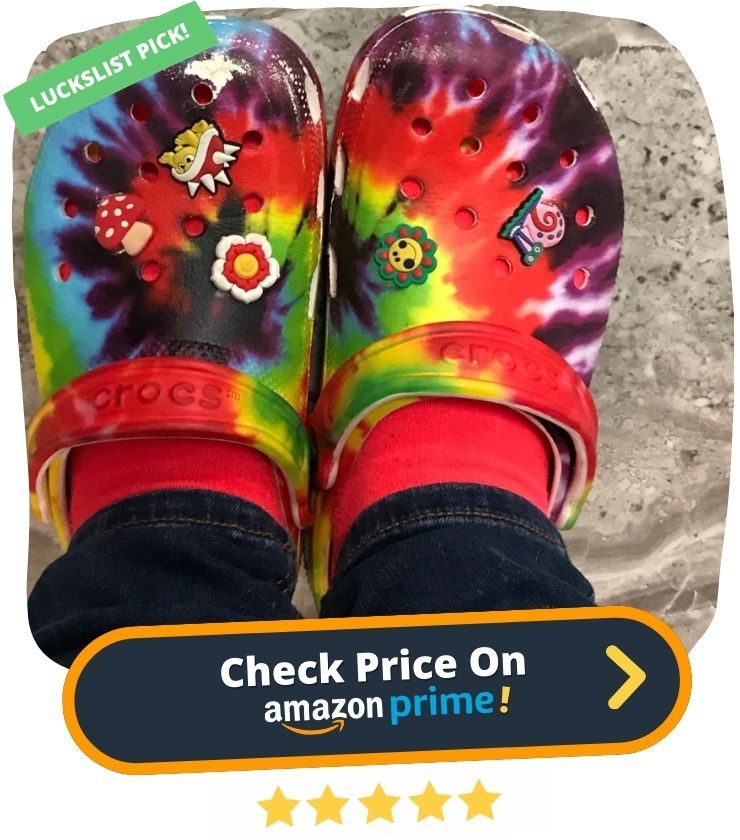 "Love these so comfy and i love the colors vs the dark tyedye!! Ill wear these all the time. I got size womens 9 mens 7 and they fit me perfectly i normally wear a 9 in every shoe vans for reference."
Amazon Review By Vanessa
12. Looking for a high-waist yoga short that will stay in place and provide maximum comfort? Look no further than Custer's Night High Waist Out Pocket Yoga Shorts. These shorts are made from the highest quality fabrics designed to remove moisture from your body, while the 4 way stretch and non see-through fabric make them perfect for any type of workout.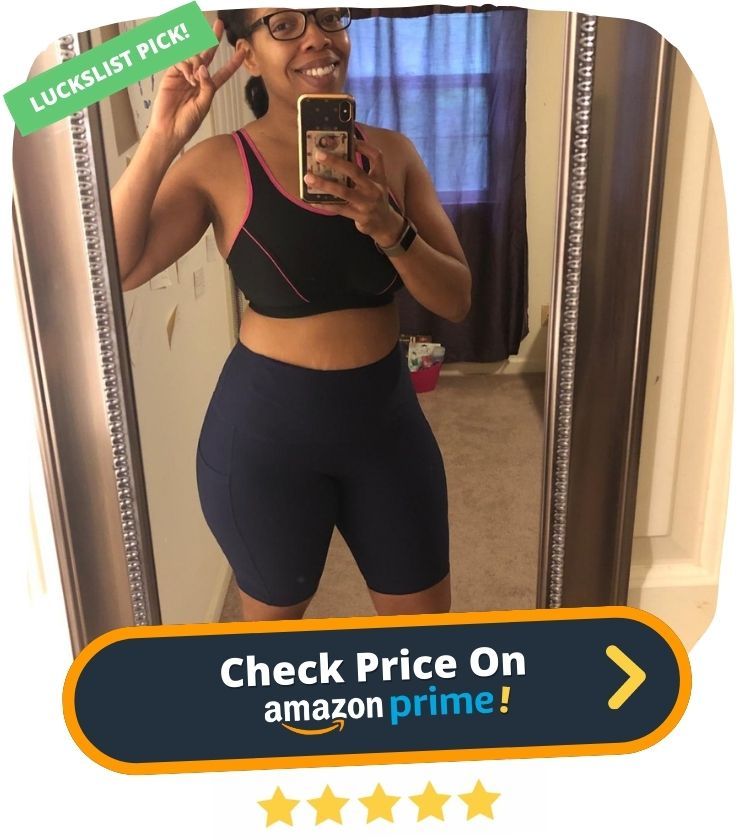 "Love love love these shorts! Nice thick, durable material. I love the high waist design. They stay put even through a pretty strenuous workout (running, jumping jacks, squats). I love the big pockets! Perfect for my large phone! Definitely thinking about ordering more colors!"
Amazon Review By JA
13. The Calvin Klein Women's Modern Cotton Lightly Lined Triangle is made from premium cotton yarns for a soft, lightweight feel. The stretchy modal fabric is breathable and comfortable, while the underwire design offers support without extra padding.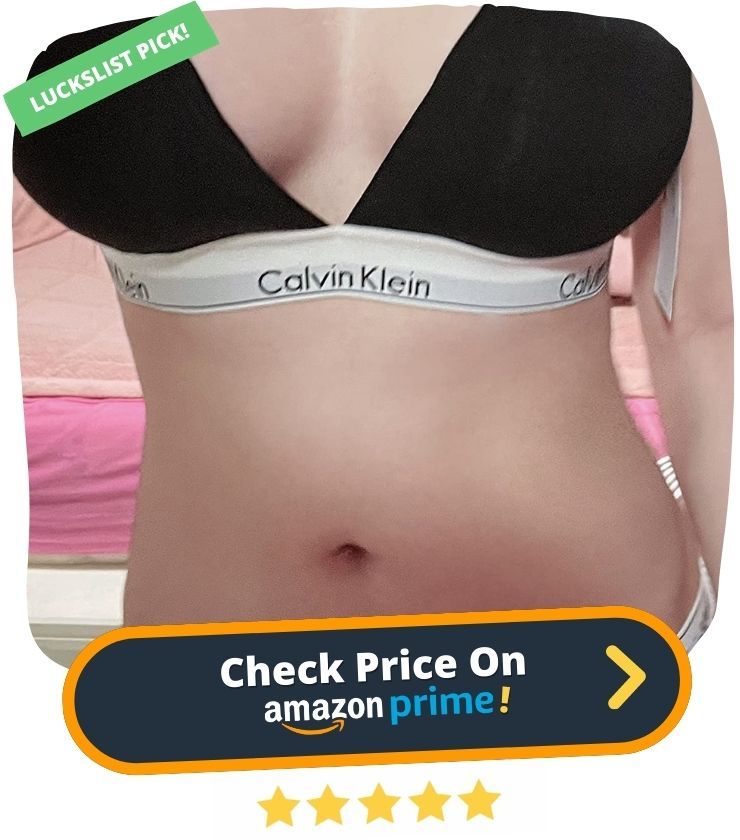 "This bralette by calvin klein is so flattering, which is a huge bonus. I just got my chest pierced and have been browsing amazon for a comfortable, mostly cotton bralette. I finally found this bralette and waited the extra days because it was out of stock and BOY was it worth it! The bra has removable pads and just enough stretch to conform to your boobs and back. I can't get over how comfortable it is too! I can wear it all day and not be bothered."
Amazon Review By B
14. Looking for a classic, timeless style that will never go out of fashion? Then these chunky gold hoop earrings are the perfect choice! Made from hypoallergenic, lead and nickel free 14k gold plated metal, they are light and comfortable to wear, with a secure clasp that makes them easy to put on and take off.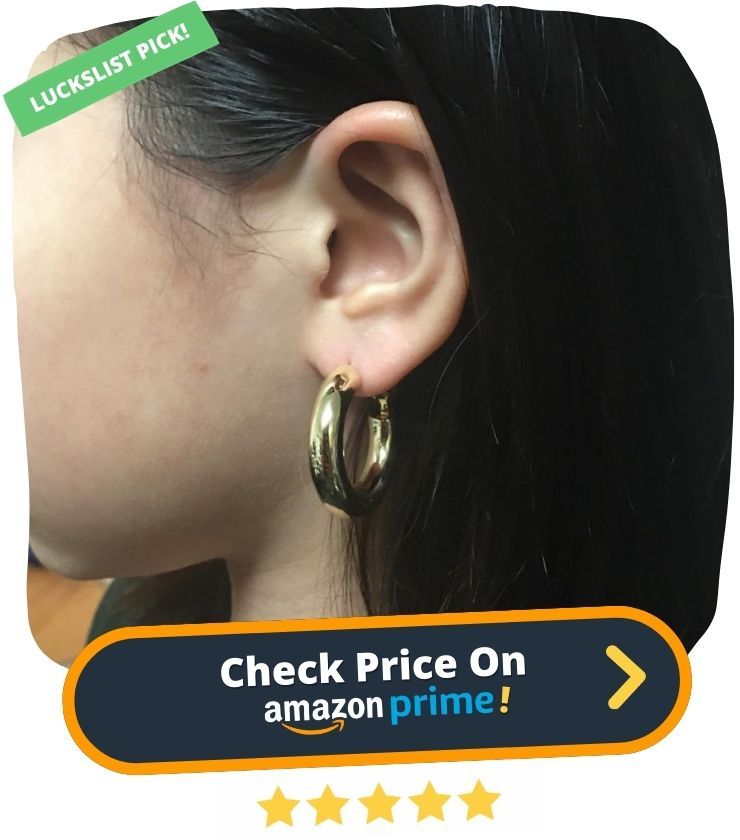 "Exactly as described. They are very pretty and nice solid quality. Would recommend buying from them again."
Amazon Review By Sam
15. Looking for a summer dress that's both comfortable and stylish? Check out the Goodthreads Smock-Back Cami Maxi Dress. Made from silky-soft, lightweight woven crepe Georgette fabric, this flowy dress is perfect for hot summer days.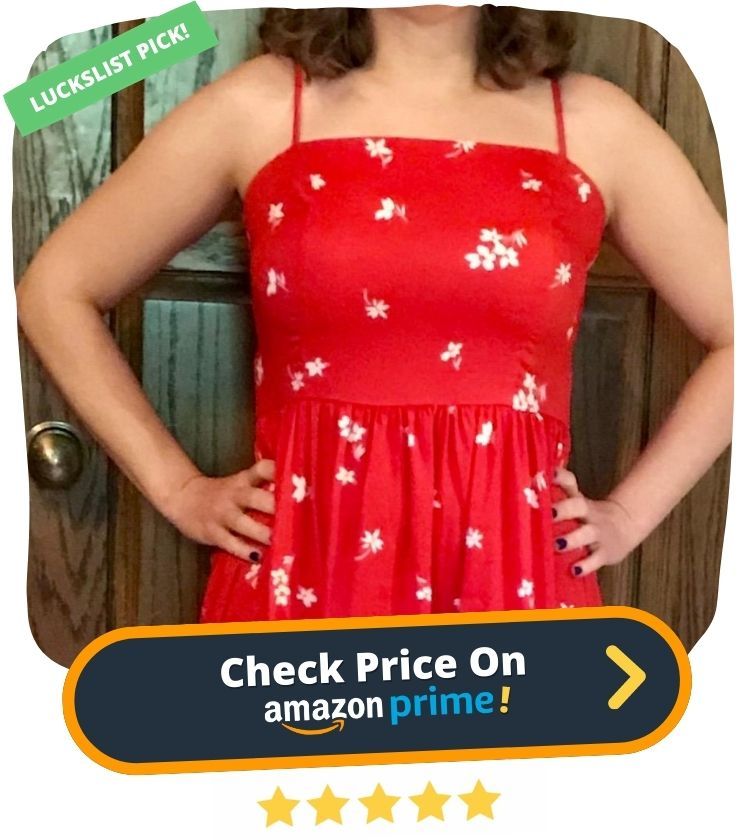 "After reading the reviews on this dress, ok felt like it was too good to be true for the price. I ordered it. I got a Large bc I'm curvy and it fits perfect. Perfect for Florida weather and the color pops! Best purchase yet! It can be dressed up and dressed down for any occasion too."
Amazon Review By Heather Barr TwoFlowers772
16. Looking for a chic and stylish shirtdress that you can wear for any occasion? Look no further than the Amazon Sleeveless Woven Shirt Dress. Made from 100% viscose, this shirtdress is light and airy, perfect for warm summer days.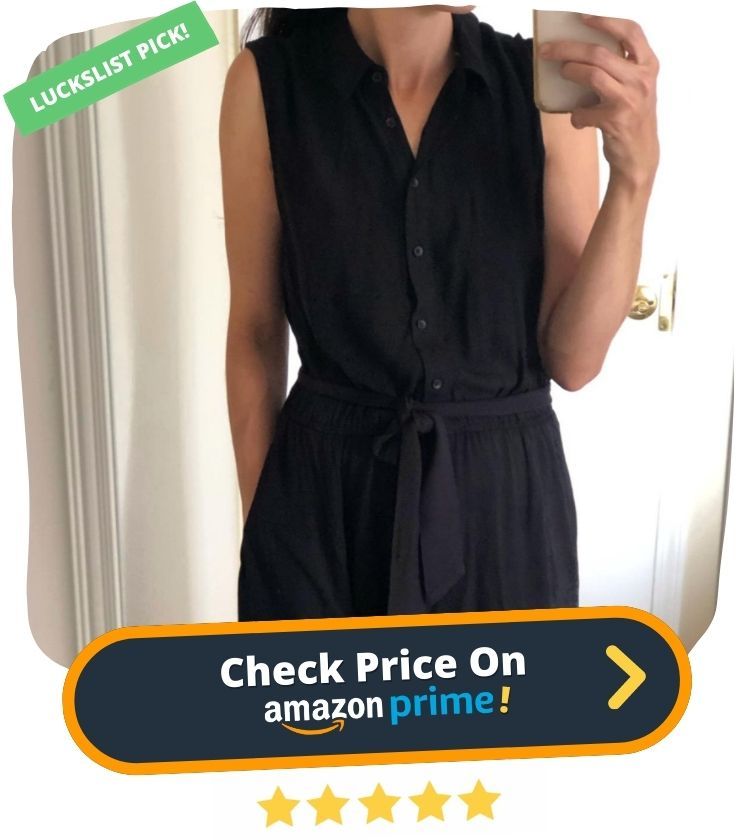 "Perfect dress to run around or do errands in especially in the hot weather. This dress is great quality... something I've noticed with all amazon essentials clothing. It is also exactly as pictured. I'm between size 14 -16 , 38D and got an xl. Fits loose enough to move around in and the elastic waist gives definition. Get this dress!"
Amazon Review By Leeann
17. Looking for a workout top that's both stylish and comfortable? Look no further than the ICTIVE Workout Top for Women. Made from breathable mesh fabric, this loose-fit top will keep you cool and comfortable during even the most intense workouts.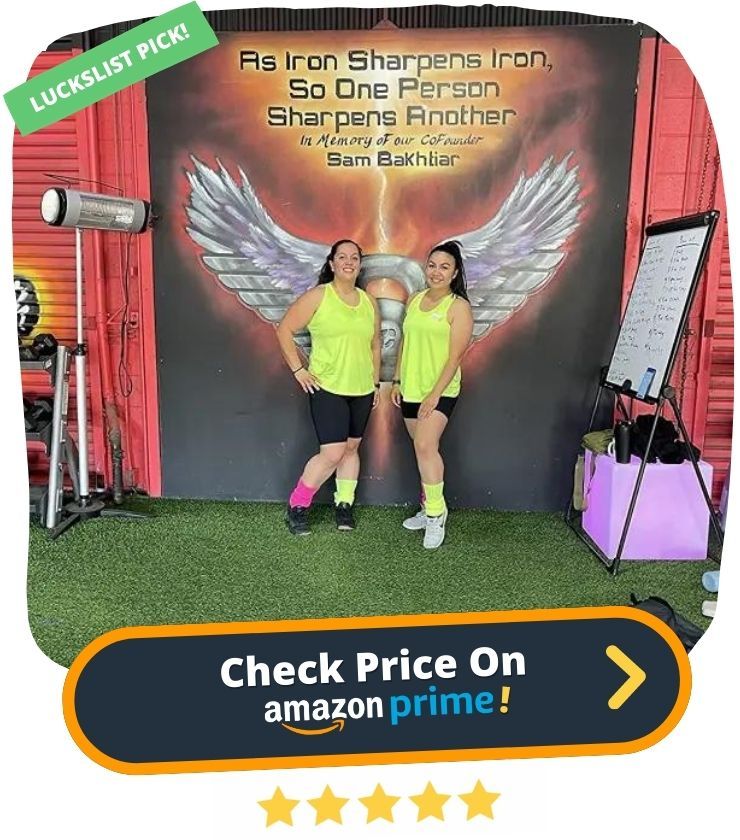 "I like everything about this tank top. The fit is flattering and the colors are nice. I sometimes have issues with the arm holes being too big making my bra show on the sides. Not this top. I have ordered two different colors and I am thinking of getting a third."
Amazon Review By Amazon Customer
18. Looking for a versatile and flattering dress that you can wear every day? Check out our Amazon Short-Sleeve Scoop Neck Swing Dress! Made from a soft and drape-y jersey fabric, this dress is comfortable and easy to wear. It features a scoop neckline and a feminine flared skirt for a flattering silhouette.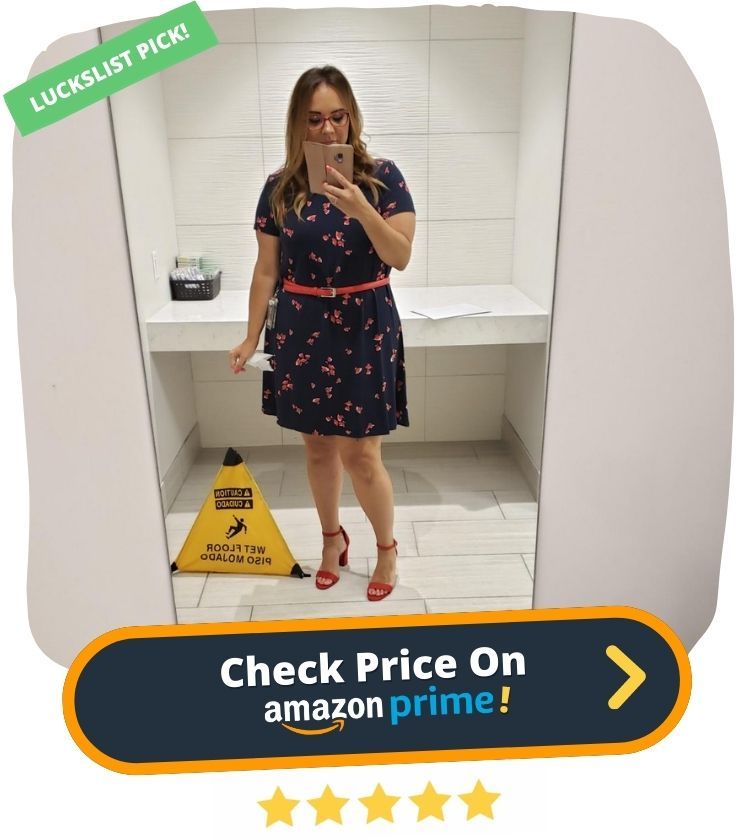 "I'm actually pleasantly surprised by this dress! It reminds me of the sizing and quality of an old navy T-shirt dress. The fabric is super comfortable, soft, jersey fabric. I'd say the fit is slightly larger than some, but it would depend on how you want it to fit. This is a medium and I'm 5'5" roughly 175lbs. I would typically wear a large. The height is just how I like most dresses on me but could also go on a taller or shorter person."
Amazon Review By Boatman
19. Introducing the adidas Women's Relaxed Adjustable Cap. This classic 6-panel cap has a relaxed silhouette and is made from 100% cotton for a comfortable, breathable fit. The matte silver back closure can be adjusted for the perfect fit, and the center front features an embroidered adidas badge of sport logo.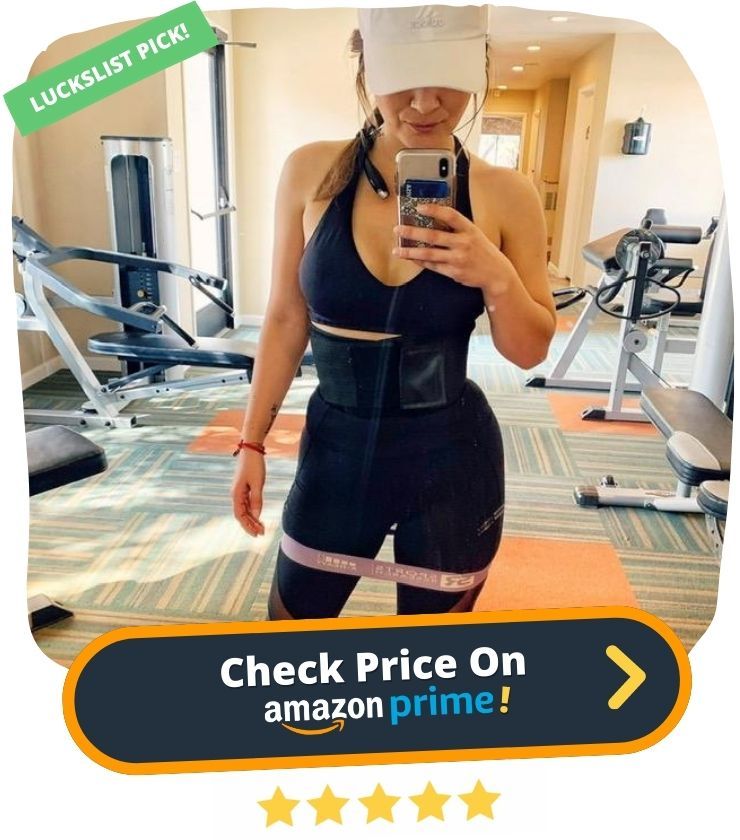 "I love this hat, super cute. I have a small head and it has the metal adjustment in the back and usually so much of the back of hat sticks out but this does not. When I have to run a few quick errands and do not want to do my hair it is perfect. I also do wear to the gym with work out clothes. I am a hat person and I am so happy I found these hats."
Amazon Review By Lynn Martin
20. Make a statement in The Drop Women's Two Strap High Heeled Sandal. This show-stopping sandal features two thick straps, a high heel, and a slip-on design. Dress it up or down, this sandal is perfect for any occasion. Made with 100% polyurethane and a synthetic lining, this sandal is both comfortable and stylish.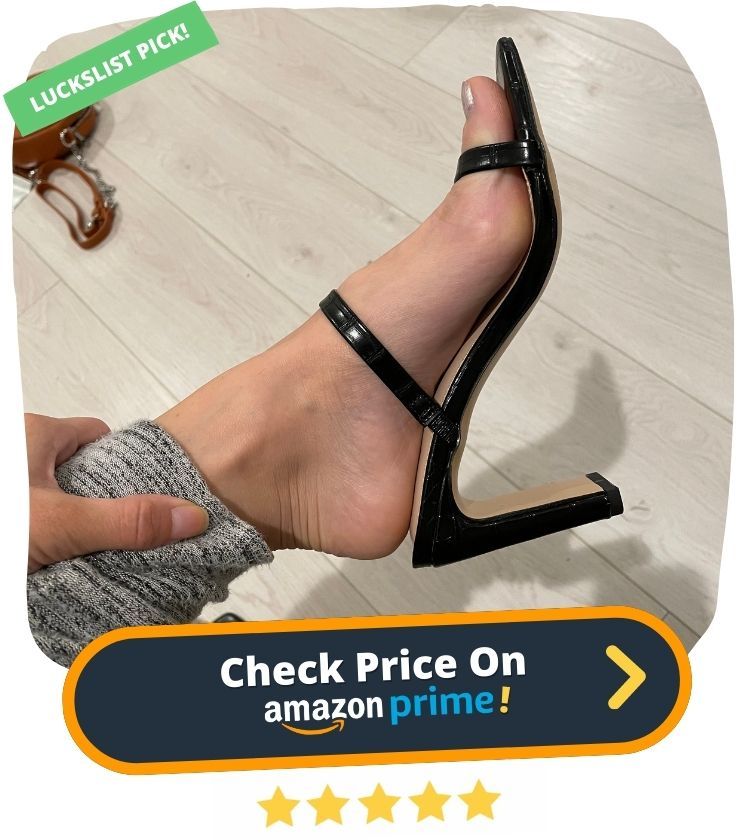 "I really like these shoes. They look so elegant and trendy in person. With the wider, medium height heel isn't too bad. The two straps actually do a great job keeping the shoe on. So, all in all, thes are easy to wear. That said, over time your weight is being held by tiny straps. I wore these to a wedding and it was fine until I started dancing. The moment I had sweat on my soles, I was sliding around and it made the shoes super uncomfortable because my feet were slipping forward, putting more pressure on them."
Amazon Review By Barbara
21. Introducing our Amazon Stretch Pull-On Jegging! Made from a smooth, stretchy fabric blend, this jegging is designed to flatter your curves with a snug fit. Want to showcase your legs? Give this clothing article a go.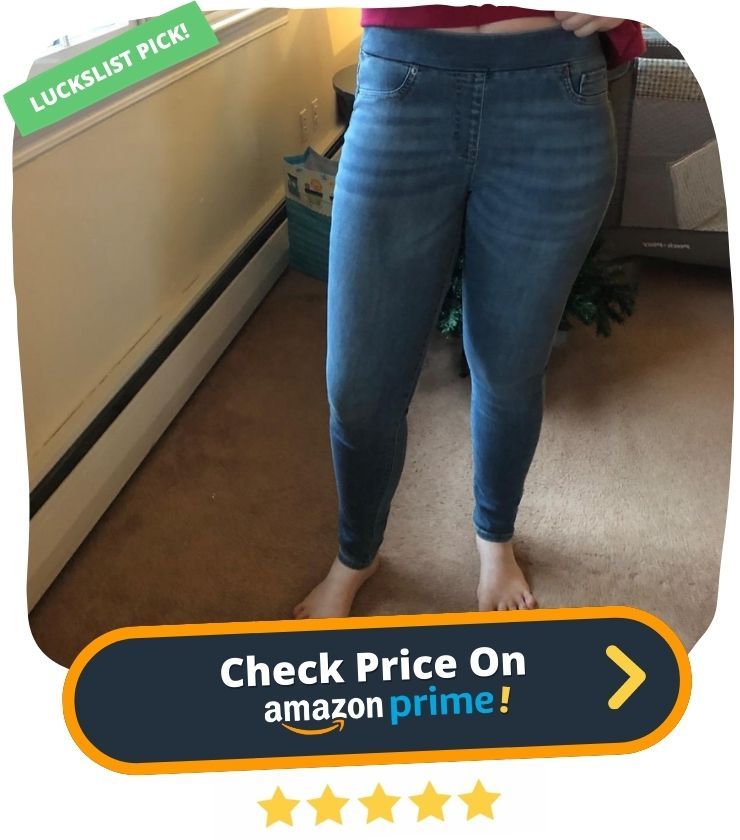 "I had to order a second pair. Perfect. I wear a 10 usually and ordered a 10 — voila! Excellent. I'm 55 years old and weigh 150 pounds and my height is 5'5".... menopausal weight🙄🙄🙄. But overall I appear to be in relatively good shape, trim-ish. My thighs are a little thick. Some middle pudge. That being said, these jeggings fit me to a T without making me look like I'm a wannabe teen! They stay up. I pull them up very little. The color is good. I ordered the lightest denim and it sort of looks like the mid color denim. Nevertheless, I'm happy with the color. I always prefer light colored denim...not that white looking denim with almost no blue. Just a very faded look. Like you've had them for years. These pass for the color."
Amazon Review By Lisa
22. Looking for a versatile and comfortable pant that can take you from the office to the weekend? Look no further than the Amazon Terry Relaxed-Fit Jogger Pant. Made from a soft and stretchy cotton blend, this pant is designed for comfort and easy movement.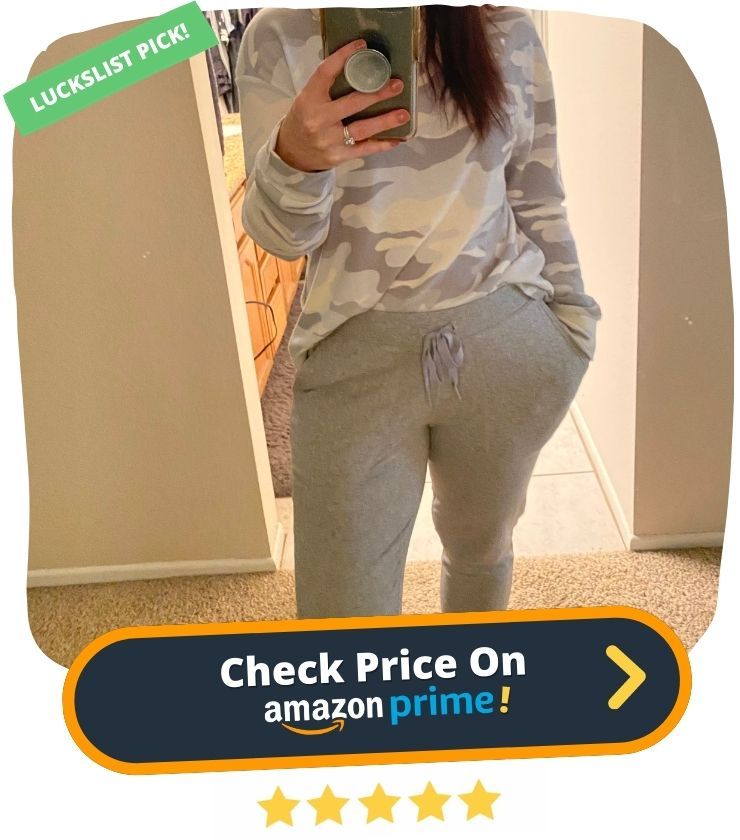 "These are a large. I am 5'8" and I weight...a lot lol. I pulled up one pant leg so that you could see the bottom of the pants. They are extremely comfortable. I plan on wearing them around the house and grocery shopping. Cuter than warm ups, comfortable, and they show your figure but are not too tight."
Amazon Review By Myau