We hope you find your next favorite thing from the list below!  Each product was independently selected by our editors. Some may have been sent as samples for us to fiddle with, but all opinions in this article are our own.  Oh, and FYI — LucksList may collect a share of sales or other compensation from the links on this page if you decide to buy something (that's how we stay in business). Reviews have been edited for length and clarity.  Enjoy finding your next favorite thing!
1. Looking for a coffee that's both delicious and socially responsible? Look no further than BLK & Bold's Rise & GRND Coffee Blend. This medium roast is made with fair trade certified whole roasted coffee beans, meaning you can enjoy your cup of joe knowing that the farmers who grew the beans were paid a fair price for their work.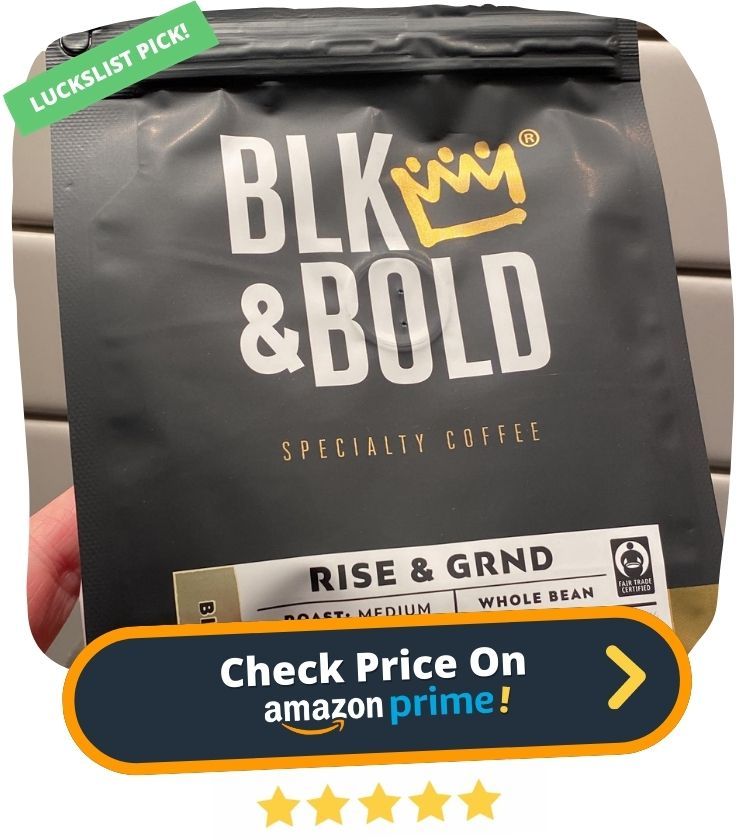 "Absolutely the best coffee I've had since FOEVAAA!!!! It's the rich, boldness for me. I cannot imagine buying any other coffee. It's my new and forever fav!"
Amazon Review By Michelle W
2. Looking for an easy and convenient way to get whiter teeth? Look no further than the Venus Visage Teeth Whitening Pen. Our professional-grade whitening pen uses carbamide peroxide to quickly and effectively remove years of stains from coffee, tea, wine, smoking, soda, and more.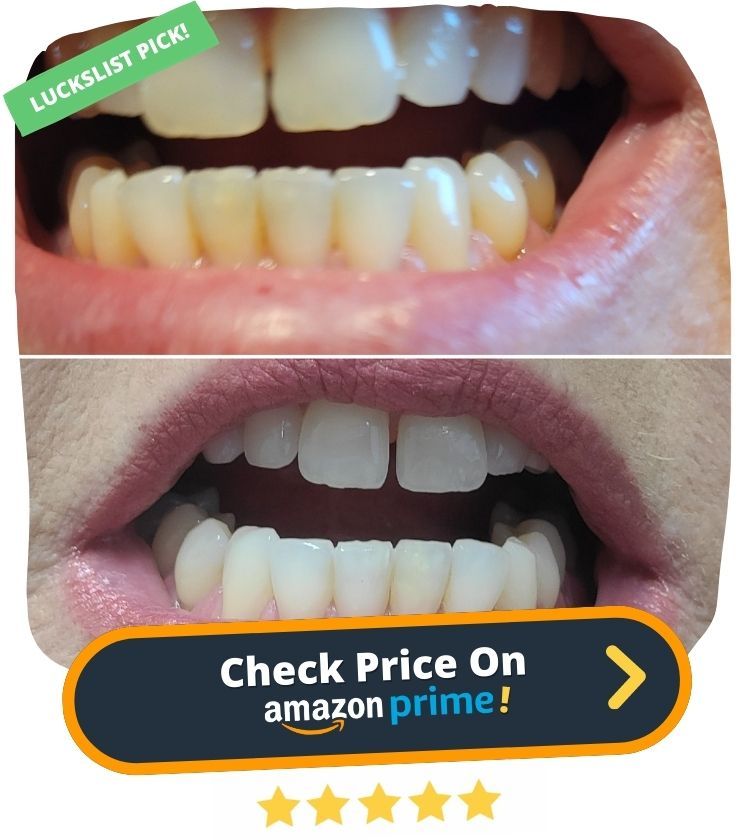 "I really didn't realize how well it worked until I took the after picture. Then I felt bad that I had not done this before. Let me start by saying I did not even do this everyday. I am bad about starting something and not finishing it, but I did use the two tubes that I purchased. I plan on purchasing two more so I can get my teeth whiter. I would recommend this to anyone that wants to get their teeth whiter."
Amazon Review By Sheri Blanchard
3. Looking for an oven cleaner that won't leave you feeling lightheaded? Easy Off Professional Fume Free Oven Cleaner is just what you need. This tough but gentle oven cleaner penetrates and removes tough baked-on spills quickly and easily, with no fumes or lye.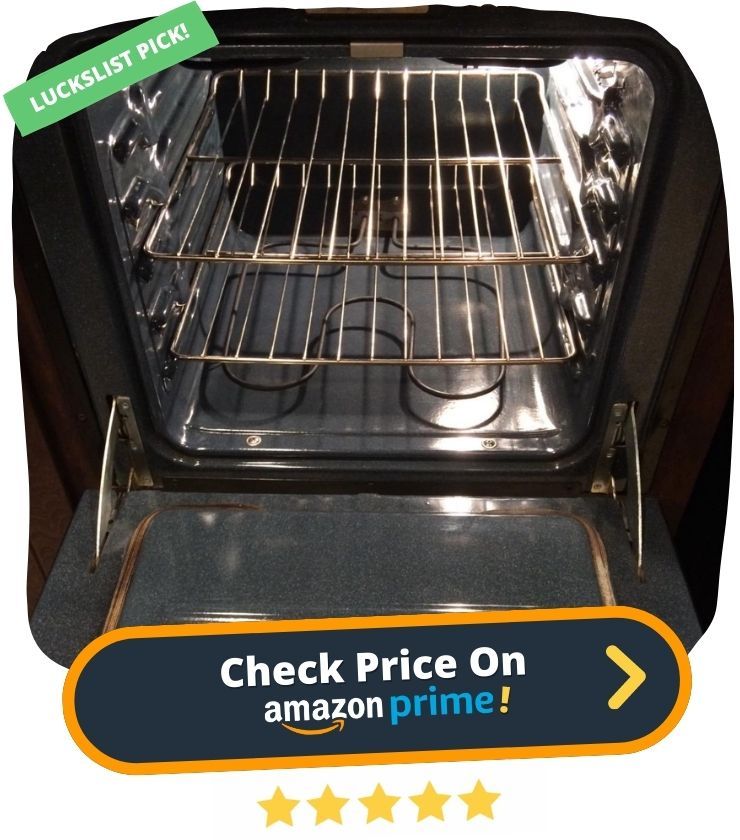 "I'm a little embarrassed to write this review; it's been ~6 years since my last oven cleaning... After seeing the results, I couldn't help but spread the word. Sure, it took some beer, a little John Mayer, and a lot of elbo grease, but I got the job done, thanks to this handy little product. It did require two treatments; however, given the circumstances, this product accomplished quite a feat in just an hour. The attached pictures speak for themselves."
Amazon Review By William Fredericks
4. Supergoop! Unseen Sunscreen is a totally invisible, weightless, and scentless sunscreen that provides oil-free sunscreen protection for all skin types, tones, and lifestyles. The unique oil-free formula glides onto skin, providing shine control and leaving a velvety, makeup-gripping finish.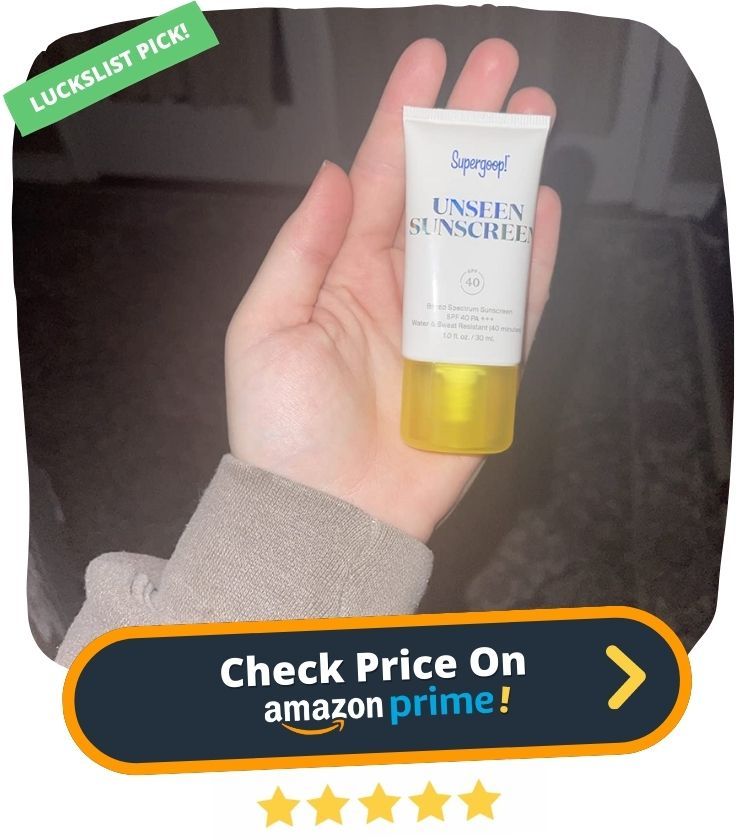 "Y'all. I almost didn't want to like this product. I've done a LOT of research on sunscreen. A LOT. I'm a akin junkie and use retinol and acids in my skin care, so SPF is a MUST for me. I tried many, many brands of mineral sunscreens, only to always end up looking like a ghost. NOTHING helped (not blending, not powder, not even a good match on the tinted versions)."
Amazon Review By Z&K
5. Looking to keep your sink drain clean and deodorized? Look no further than Glisten Garbage Disposer Care. This powerful, foaming formula reaches deep to scrub away the toughest grunge and odor-causing buildup from the entire disposal and drain pipes.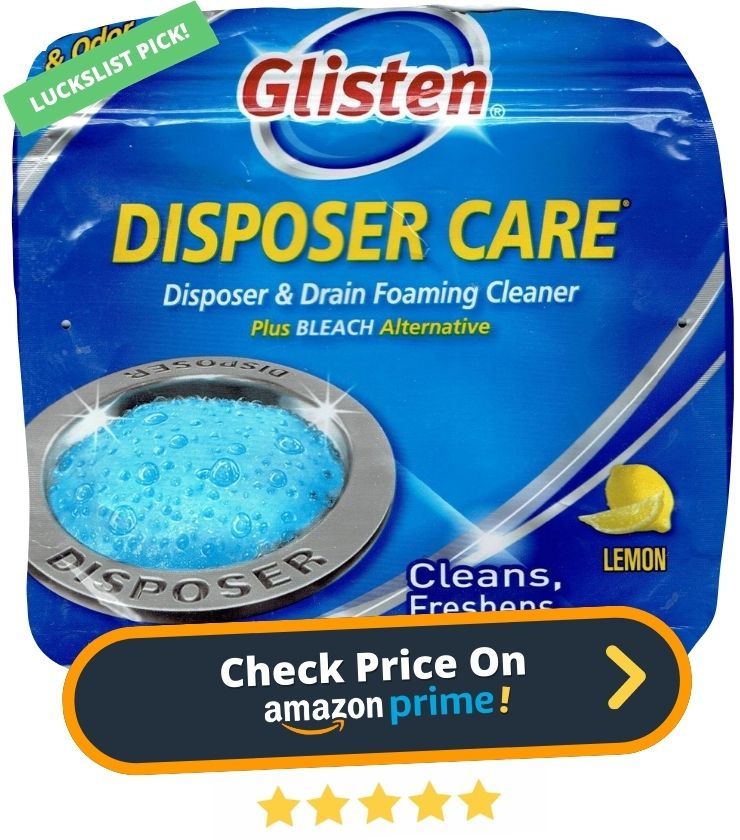 "It seems counterintuitive to put a little packet down your garbage disposal to clean it, but this does actually seem to work, at least for getting out weird smells that baking soda and vinegar don't really touch. I scrub the sink down first, especially around the garbage disposal area, rinse it down, and then just follow the directions on the package."
Amazon Review By KS
6. Looking for a way to repair your dry, damaged hair? Look no further than Briogeo's Don't Despair, Repair! This weekly hair mask and deep conditioner is clinically proven to decrease hair breakage and improve the long-term health of your hair.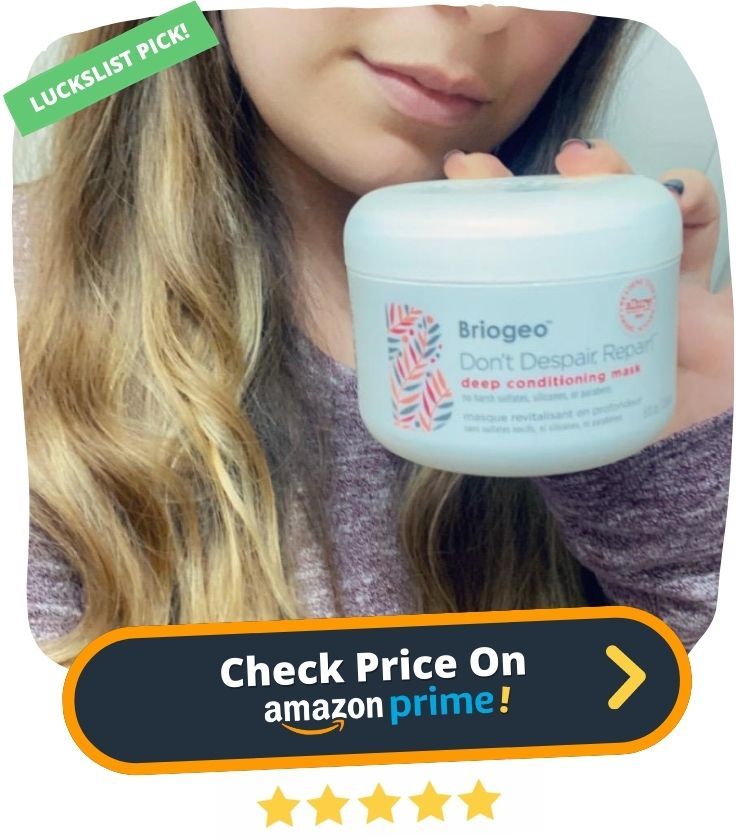 "This deep conditioner has been awesome for my dry, chemical treated hair. I first tried it as a sample at Sephora and actually left it in my hair overnight (put it on dry hair, not wet), bc my hair was so thirsty and it made my hair so soft and strong. This product seems to actually strengthen hair and not just coat it like some other products. My hair stays soft and thick for several days so I can go longer in between washes."
Amazon Review By Lissiegirl
7. Looking for a face wash that won't strip away your natural moisture? Meet CeraVe Hydrating Facial Cleanser. This daily face wash is formulated with hyaluronic acid, ceramides, and glycerin to help hydrate skin without stripping it of its natural oils.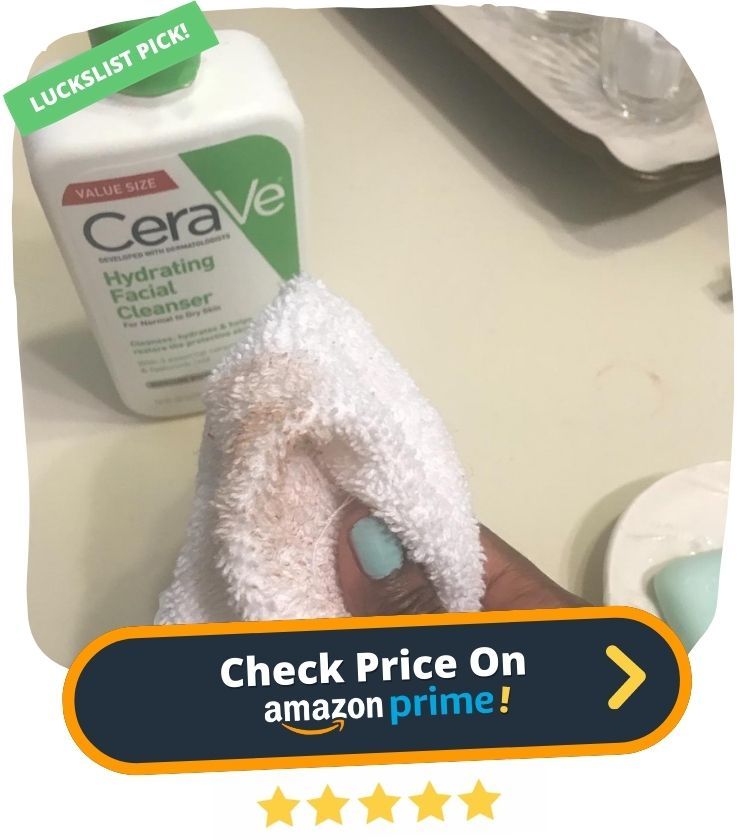 "I have dry, extremely sensitive skin. I bought this cleanser on a whim, and it's the best one I've ever used! I'm shocked by all of the negative reviews. To be specific, this cleanser does not lather like soap. It reminds me a lot of how primer from Bare Minerals feels. It's silky smooth! I use one pump, and rub it all over my face for about a minute. I've never had an issue with it not removing my makeup!"
Amazon Review By KayKay
8. Looking for a powerful all-purpose cleaning paste that can take on any mess? Look no further than Stardrops The Miracle All Purpose Cleaning Paste! This tough cleaning paste works like a miracle to remove stains, grease, and grime from all kinds of surfaces.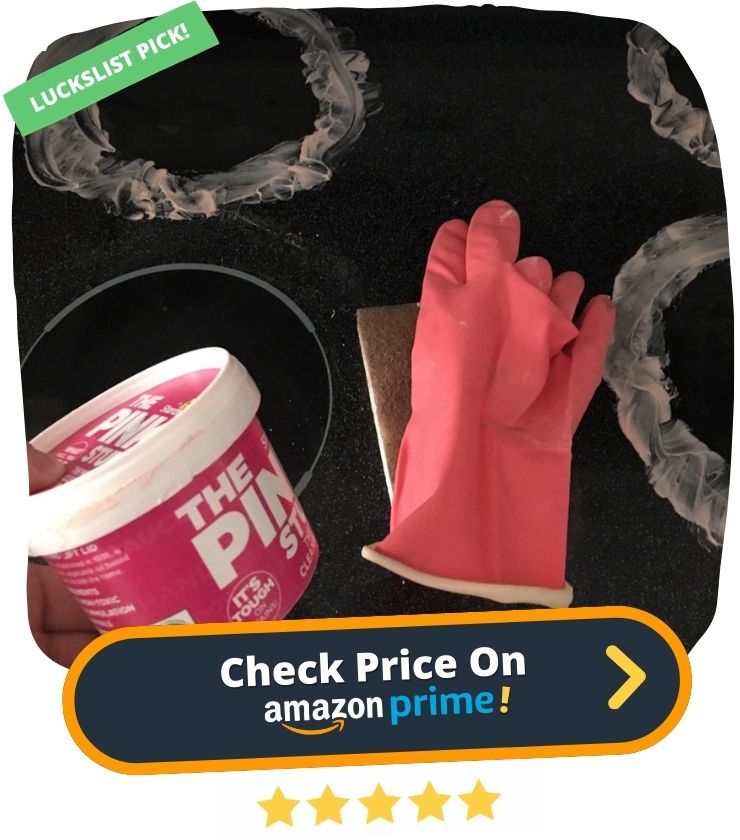 "I got this after reading about it on a FB cleaning group. I got it yesterday and cleaned my sink today. I have never seen it so clean! It removed the lime scale with a regular wash cloth and a little scrubbing."
Amazon Review By Cndrla
9. Looking for an easy and effective way to clean your Keurig machine and improve the taste of your coffee? Quick & Clean's 6-pack of cleaning cups is just what you need! Their proprietary cleaning formula cuts through residue and restores your machine to its original glory.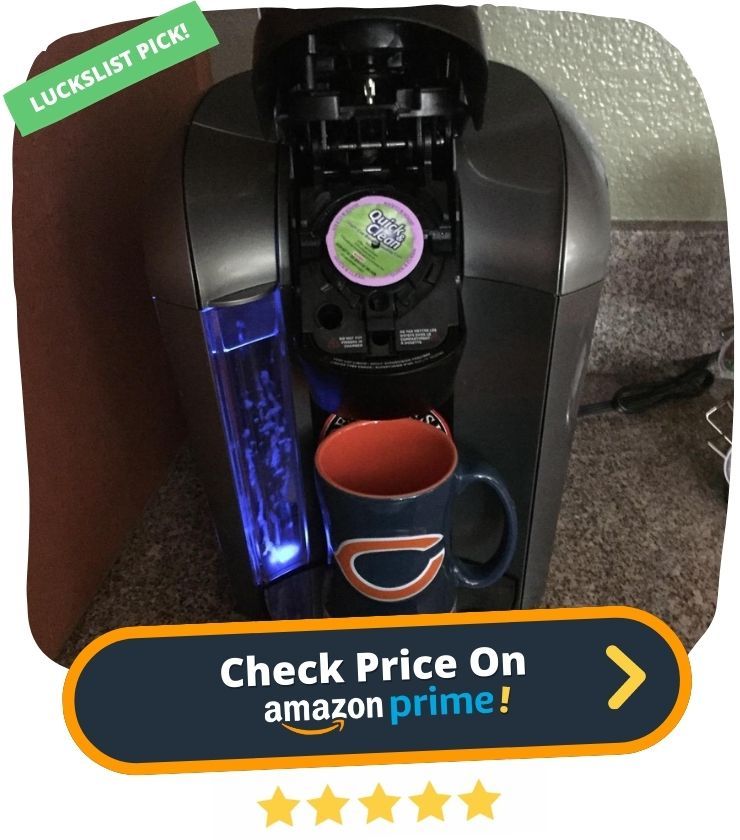 "I bought this product because the needle in my Keurig 2.0 keeps clogging causing inconsistent brew and taste. These cleaning cups fixed both of my issues and especially liked that it was really quick and easy to use… I put the cleaning pod in and ran one cycle, then took the pod out and ran a rinse cycle to clean out any leftover grinds. FAST, EASY, and GREAT results…VERY HAPPY!!"
Amazon Review By Corey West
10. If you're looking for a cool and calm way to deal with your acne, look no further than Mighty Patch Pimple Patch for Covering Zits. These hydrocolloid stickers work to absorb pimple gunk and reduce the appearance of pimples overnight. They're easy to apply and remove, and they blend seamlessly into your skin so you can wear them day or night.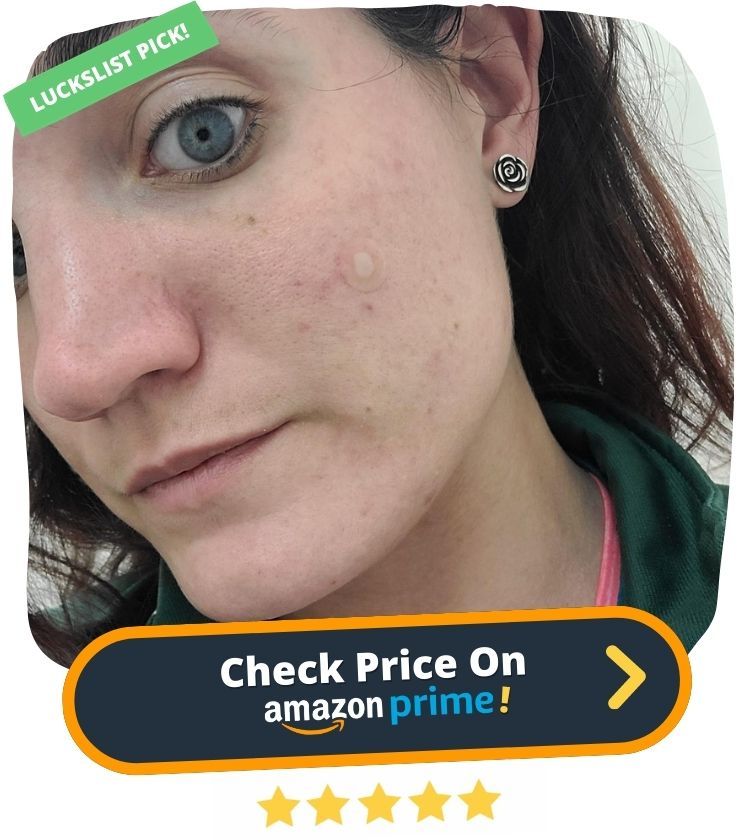 "I do not claim to understand the science behind this tiny miracles, but they have changed my life. I spent my workday looking forward to going home and putting one of these bad boys on my newly erupted Mt. Zit and the overnight results were Shocking."
Amazon Review By Adg
11. Looking for an easy way to keep your indoor plants healthy and happy? Miracle-Gro Indoor Plant Food Spikes has the solution with Indoor Plant Food Spikes. These proactive little fertilizer spikes make indoor plant care simple and stress-free. Just insert them into the potting mix around your plants and they'll start releasing micronutrients that your plants need to thrive - no more messy fertilizing!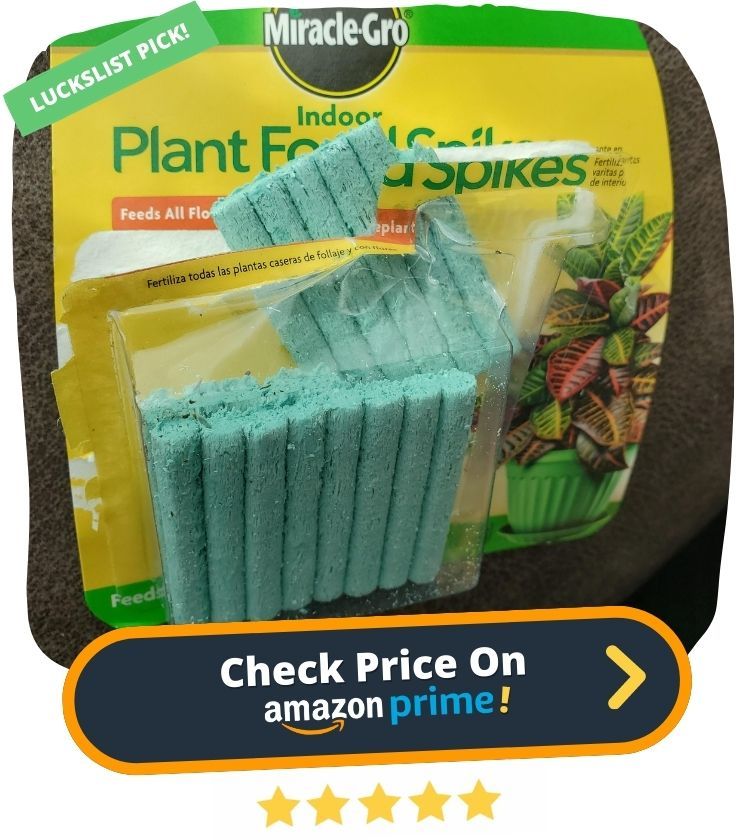 "I swear by these plant food spikes!!! The package says they are for indoor plants, but I actually use them for all of my outdoor plants, especially my herbs. I first tried these after planting some basil and other herbs that seemed to be taking an eternity to grow."
Amazon Review By GatorDO17
12. Looking for a concealer that can do it all? Meet the Maybelline Instant Age Rewind Eraser. This multi-use concealer is America's number one choice for a reason - it instantly brightens and refreshes the look of your skin while hiding dark circles, fine lines, and blemishes.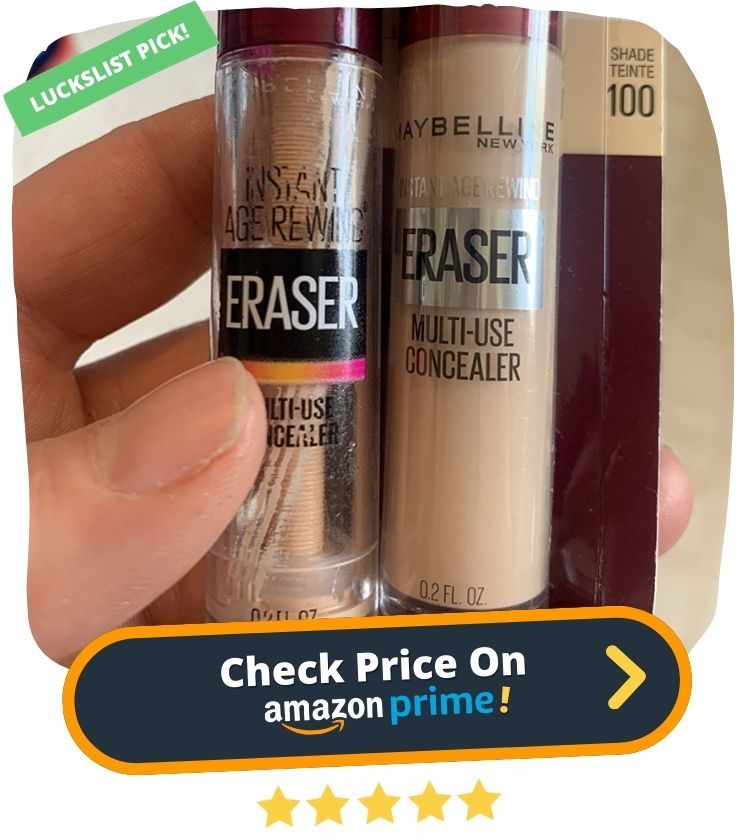 "This product stands up to all the reviews! I have dark rings around my eyes. So much so people ask if I am tired all the time. I have tried endless concealers, used foundation tricks, even the red lipstick trend under the eye. Everything always ended up looking caked on or emphasizing the rings even more. I purchased this color because I am very fair skinned. It matches great, and applies very smooth and silky."
Amazon Review By Angelique
13. Looking for a stain remover that will tackle any and all stains? Look no further than Puracy Stain Remover for Clothes. This powerful cleaner is guaranteed to remove all types of stains from clothing, linens, carpets, and more. It's perfect for those who hate seeing their new clothes become stained and ruined after just one wear.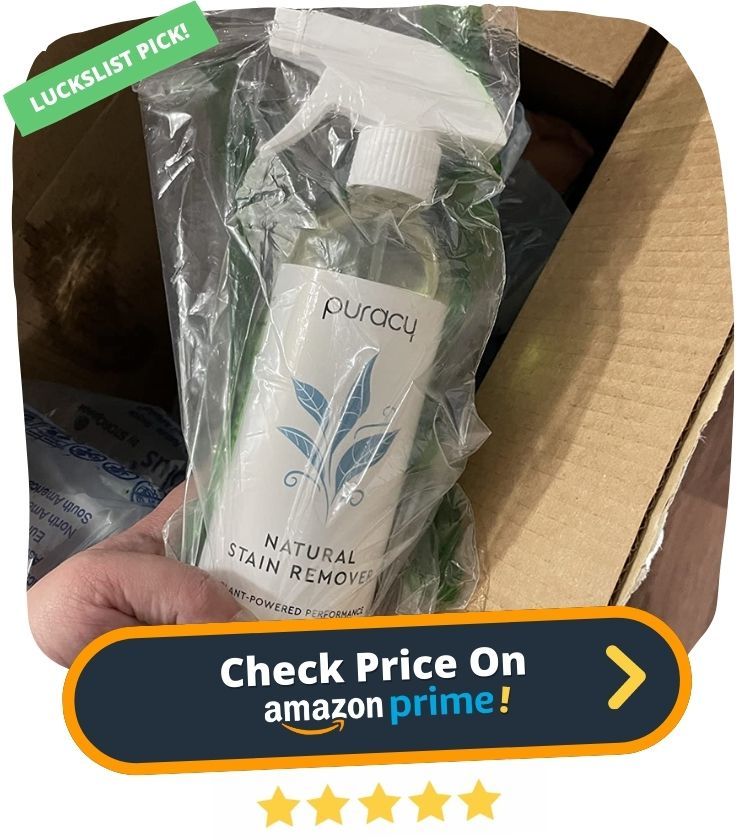 "This is absolutely the best stain remover I ever used. I had shirts that looked like they had oil stains on them. I tried other stain removers without luck. When I got Puracy I pre treated the stains then put a little more in and washed."
Amazon Review By Stacy sweet
14. Introducing this amazing Under Eye Patches Under Eye Mask! Hyaluronic acid in these under eye pads helps to hydrate and moisturize skin providing a long-lasting cooling effect to fight aging.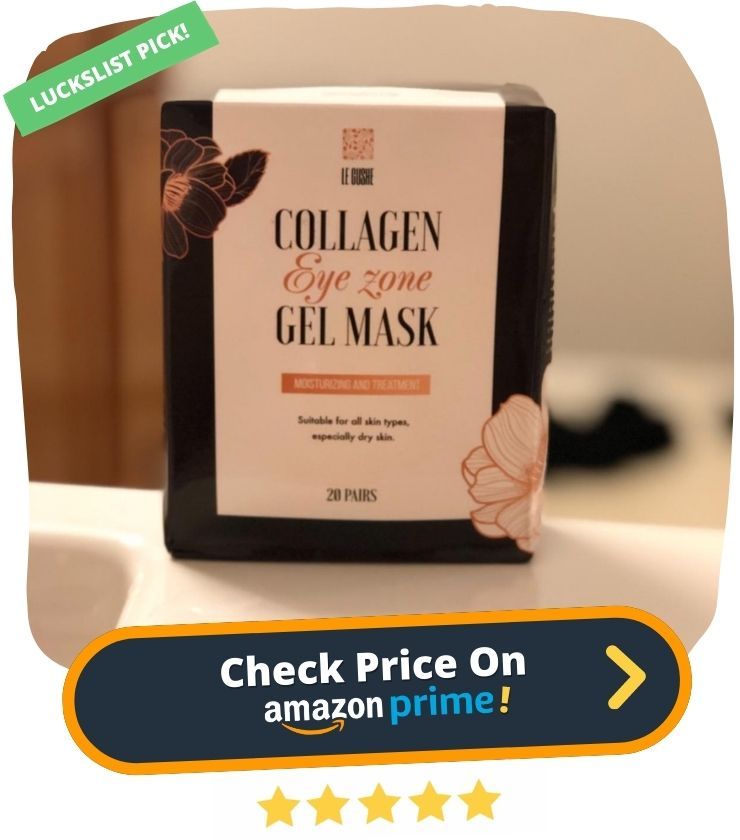 "These came in a very organized box and each package was sealed very well. The under eye pads fit my eyes well. Usually I end up having to cut them to make them fit easier and it was nice not having to do that. I put them on after I washed my face and left them on for 20 mins and I noticed in the morning that I didn't have as much puffiness and redness under my eyes as I usually do."
Amazon Review By Serenity
15. Who knew that sugar free coffee creamer could be so delicious? Nutpods French Vanilla Creamer is a rich, smooth keto coffee creamer made from almonds & coconuts with only 10 calories and zero grams of sugar per serving.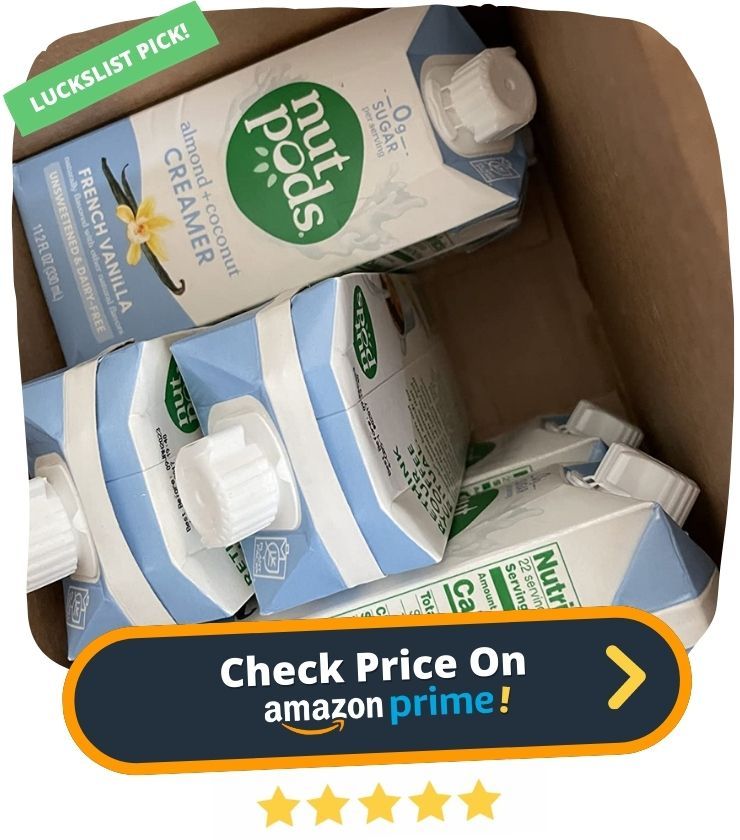 "This is a very good replacement for dairy half and half or light cream in your coffee, although it definitely isn't exactly the same. However, if you understand that this is a replacement, and not a substitute, I think you'll be very happy. I purchased this during my first Whole30, and was really pleased. I now use it as my regular "creamer" for coffee, as a way to keep as much sugar out of my diet as possible."
Amazon Review By H. Williams
16. Say goodbye to dry, cracked hands! O'Keeffe's Working Hands Hand Cream is a concentrated hand cream that heals, relieves and repairs extremely dry, cracked hands. It creates a protective layer on the skin's surface that instantly boosts moisture levels and helps prevent further moisture loss.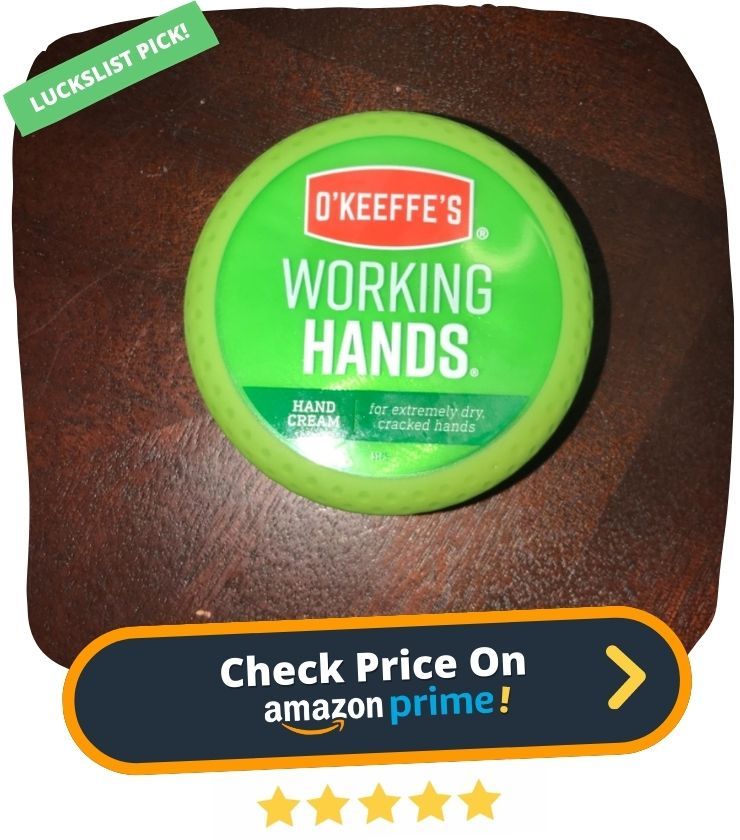 "Do you want to know how a lumberjack's hands feel after he's ran his fingers through an angel's hair? USE THIS AND WONDER NO MORE. I've been using this stuff for a few weeks, and it's helped my hands out drastically. I work with weapons and with my hands regularly, and this is the first hand cream that I've used that I like."
Amazon Review By Colt