We hope you find your next favorite thing from the list below!  Each product was independently selected by our editors. Some may have been sent as samples for us to fiddle with, but all opinions in this article are our own.  Oh, and FYI — LucksList may collect a share of sales or other compensation from the links on this page if you decide to buy something (that's how we stay in business). Reviews have been edited for length and clarity.  Enjoy finding your next favorite thing!
1. These Mosucoirl Women Comfy Drawstring shorts are perfect for a hot summer day! Made with 100% cotton and a drawstring elastic waist, these shorts are light, airy, and comfortable. They're also machine-washable, so you can keep them clean without any trouble.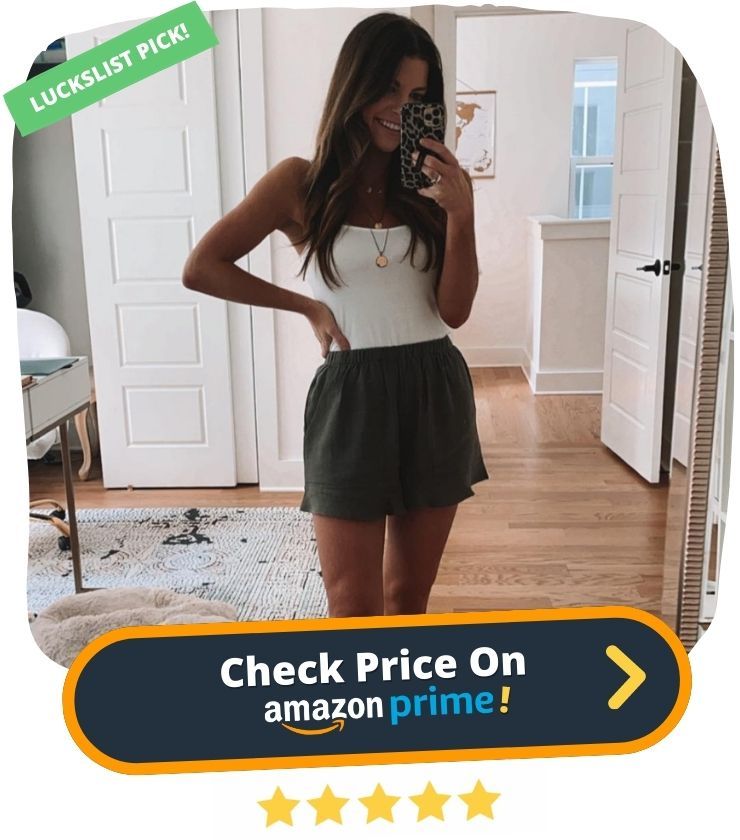 "From reading the reviews, and from what I know about Amazon sizing lol, I decided to size up. I'm 5'7" and 160-165lbs (post baby)! For some guidance, I fit in a 10 old navy short, but their small tops. I wear large adidas/Nike leggings, but medium tops. These fit nice in the XL if you like the look of the photo! Meaning, they aren't snug, but have the nice loose fit. They fit great in my waist without any tightness. I don't like the TIGHT feeling. I can sit perfectly in these. If I had gone with a large, I think I would've returned them bc the waist would've been too snug. And, although I'm still in post baby weight, I look pretty good! I only have 15lbs more to lose! And I still think these will fit perfectly! Idc that it's an XL."
5 Star Review By Leah Scott
2. Tired of wearing the same thing every day? Amazon Essentials Women's Studio Terry Fleece Jumpsuit offers a range of comfortable, stylish clothes that are perfect for lounge-wear, running errands, or just relaxing at home.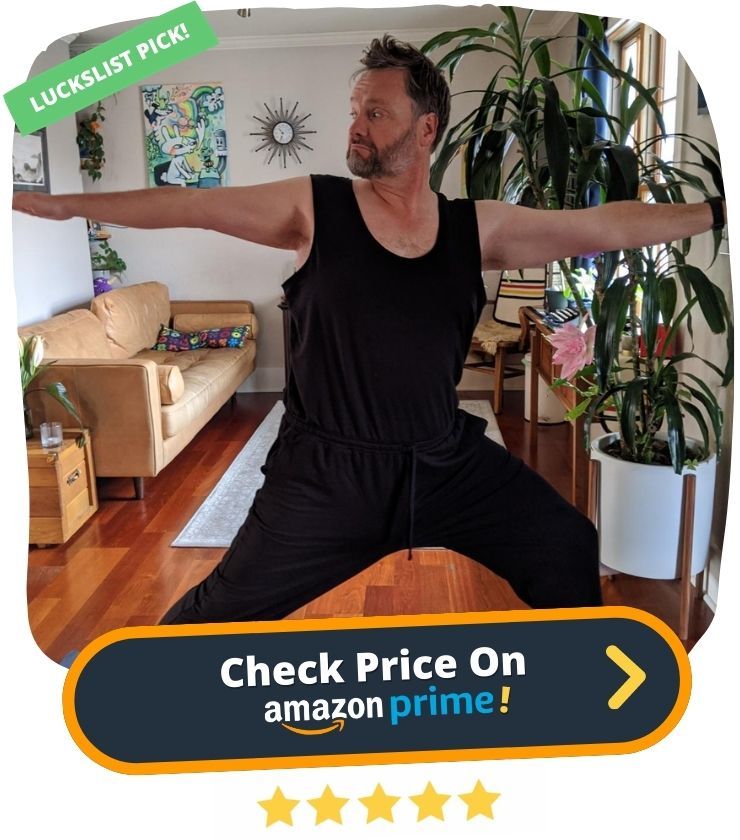 "This jumpsuit is comfortable and well made. I normally wear a medium but got this in a large. I would say that a medium would be plenty big and a small might even be better. The material is soft and has a good weight. The pockets are great. The neckline is nice - I like that I can wear a normal bra with this! There are no loose threads and I don't need to unhook a button or anything to get this on/off. Order true to size or size down if between sizes."
5 Star Review By Susan
3. These Everbellus faux high-waisted leather leggings are the perfect way to add a touch of rock and roll flair to your wardrobe. The stretchy, figure-hugging fabric is comfortable and flattering, making these leggings a versatile addition to your wardrobe.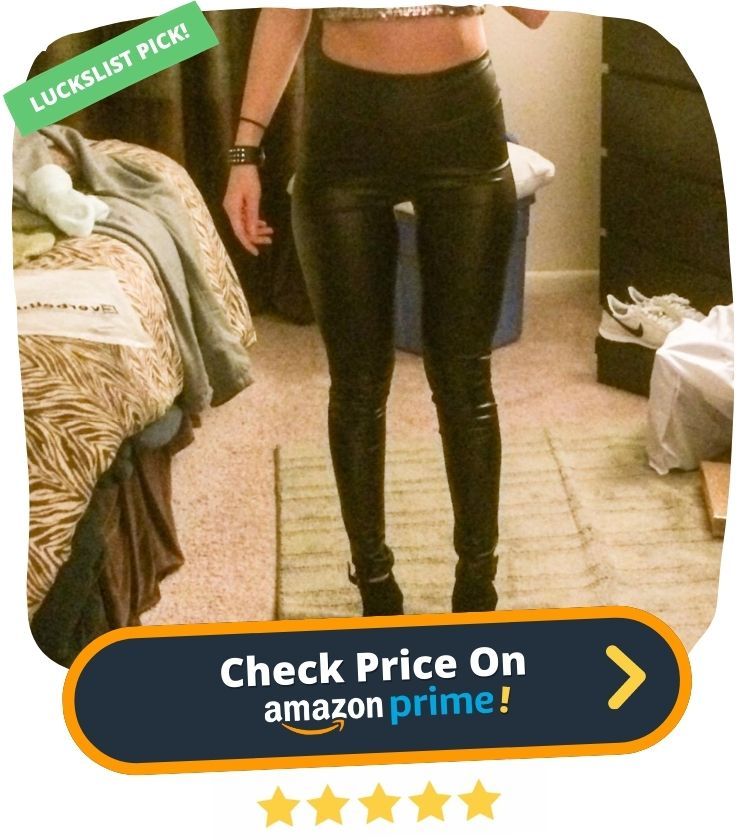 "I am a very picky buyer, I shop extremely carefully on Amazon. I don't really post reviews often unless the product just blew me away, these leggings are fabulous. I'm 5'5, 130 and a medium fit like a glove. My husband asked me when did I buy a pair of leather pants. He thought they were real leather. I hope this helps!"
5 Star Review By Jewlo
4. The Moyabo Women's 3/4 Sleeve Hips-Wrapped Casual Office Pencil Dress is the perfect outfit for any occasion. With a variety of colors and patterns to choose from, you can find the perfect dress for any event.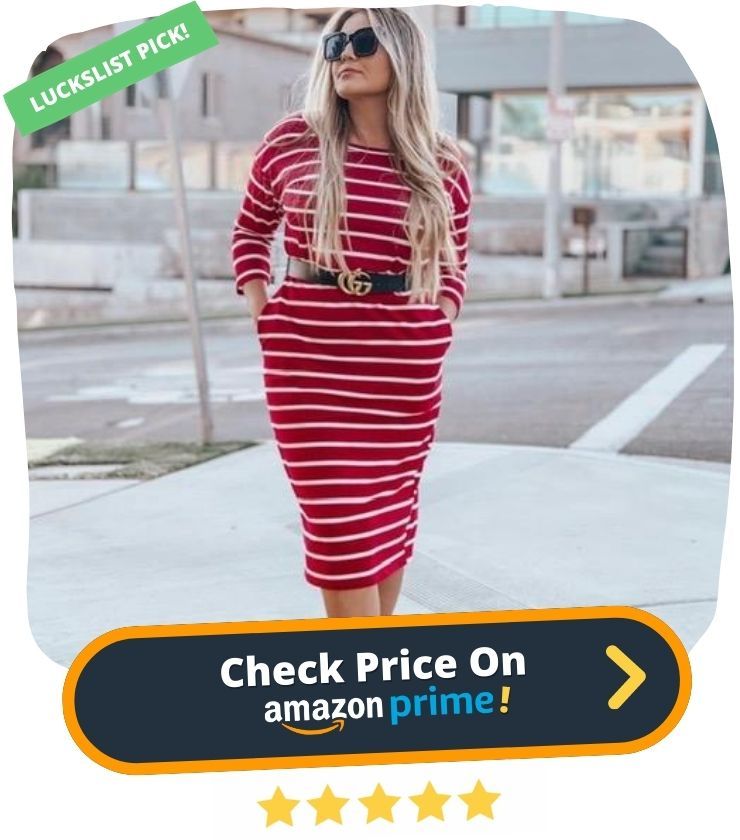 "Got this dress in red and it's so pretty and comfortable. I ordered my regular size medium but it fit loose. I could have definitely gone with a size small. I placed a belt on it and was able to pull it off. Love this for work or church. I'm 5'2", 34D and usually a 28/29 in jeans."
5 Star Review By TheStylishBlvd
5. This MakeMeChic Women's Summer Crop Top is perfect for the summer! The fabric is very stretchy and comfortable, making it a perfect choice for hot weather. The twist front detail adds a unique touch, while the loose fit provides plenty of breathing room.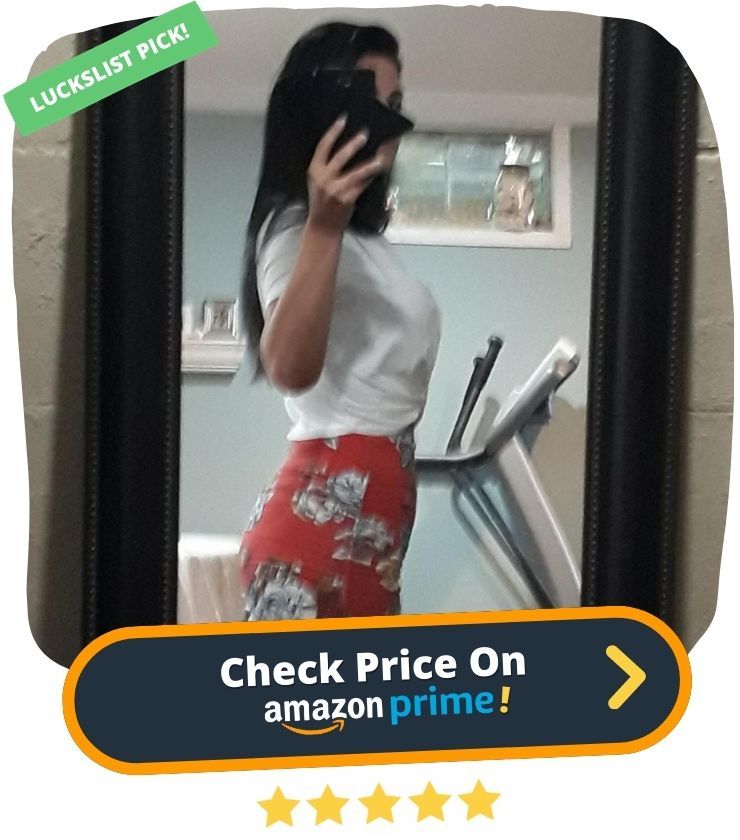 "Maybe because it's 2021, maybe it's because I'm in my mid-40s and have stopped caring, or maybe I'm having my midlife crisis thanks to COVID quarantines…but these crops are pretty much all I wore during the summer (I work from home). I'm a 16 top, so I got a 2XL to play it safe…and it was perfect! I bought the mustard, maroon, olive, pastel pink, pastel green, light grey, white, and the light grey & white striped!! When I tell you they were my staple shirt this summer, I'm not kidding. The fabric is a cotton blend (not the sheer, polyester stuff), and they are soft and not too thick (not thin/flimsy fabric at all). They don't shrink in the wash if you follow the directions (hang dry). They do show mid-drift, mostly when you raise your arms, but honestly…no one is really paying attention, right? Buy the crop top! Wear the crop top!"
5 Star Review By Monipenny
6. Looking for a versatile and stylish piece to add to your wardrobe? This Gihuo Women's Baggy Linen Overalls are made of high-quality cotton linen and are adjustable, so they will fit you perfectly. They come in a variety of colors, so you can find the perfect pair for your style.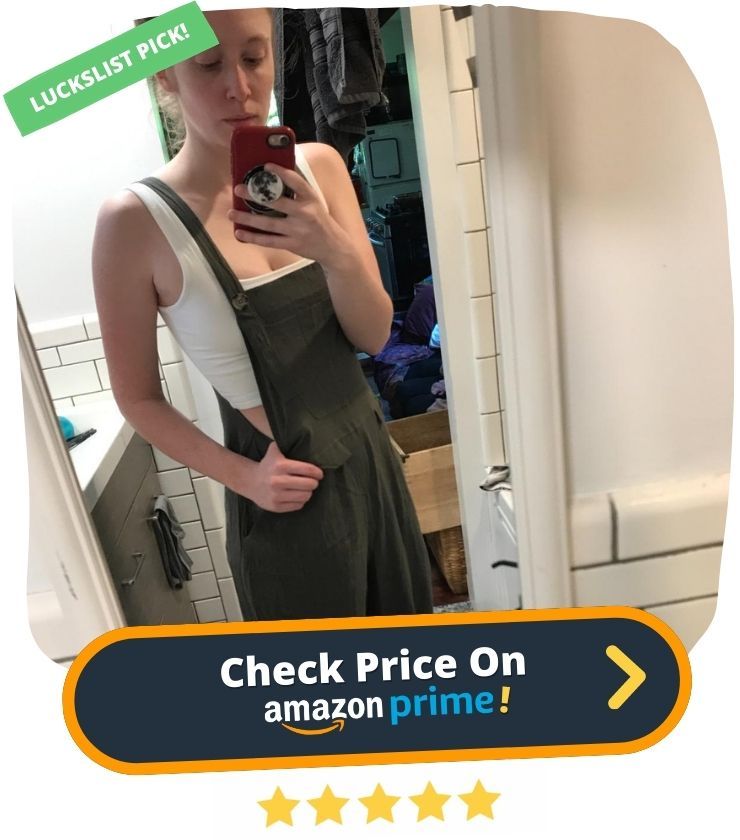 "I love these. The shape, the color, the fabric, all of it. My ONLY gripe is that I wish there had been one more size down. I bought the small in army green, I am aprox. 5 ft 4, 125 pounds, 34 B chest and these things are moderately humongous. They're loose and baggy and comfortable but I think an extra small option would have been literally perfect. There's a little bit more room around the waste than is necessary but the description does say baggy so. Will keep and would even recommend. Bought for a festival and they're basically exactly what I was looking for. The length in the picture is midcalf but they came exactly to the ankle which I liked better cause I can roll them. Straps are adjustable."
5 Star Review By Felicia Wells
7. Looking for a super soft and comfortable sweatshirt? Look no further than the Hanes Men's Comfortwash Sweatshirt. It's made of a 50/50 cotton-polyester blend and is machine washable for your convenience. Plus, it comes in a variety of colors to suit your needs.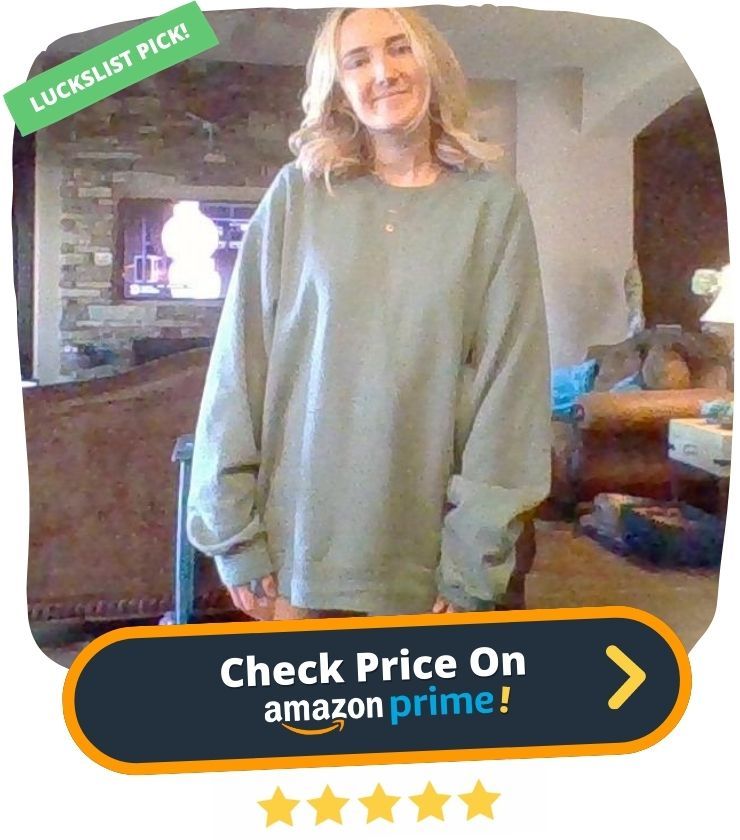 "I am 5'6" and 120lbs and ordered a large. Color is EXACTLY as shown (vintage teal greenish color)! My camera quality does not do the color any justice. I love the way this fits, I wanted an over sized baggy look that I could tuck into my shorts for a comfy look. Washed and dried and it did not affect the sweater at all."
5 Star Review By Felicia Wells
8. Looking for a versatile maxi skirt that you can wear to just about any event? Our Verdusa Women's Solid Color High Waist Maxi Skirt is perfect for everyday wear, party, night out date, holidays and even for loungewear. It's made from 95% Rayon and 5% Spandex so it's stretchy and soft.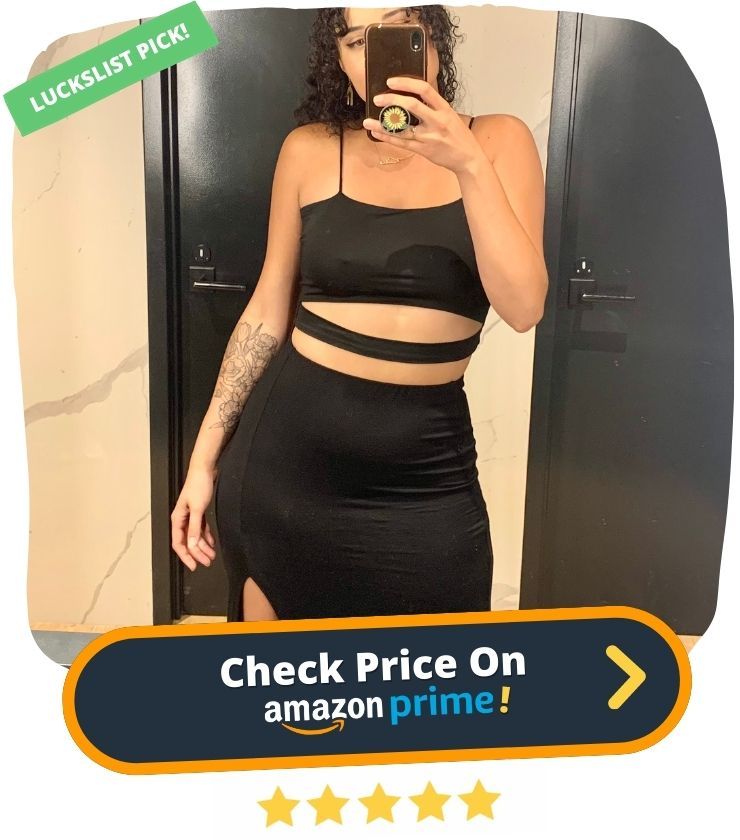 "I'm in LOVE with this skirt! The material is light weight but it's not see through! I'm wearing bright red underwear under this skirt in the picture and you can't see it :). Fit is as expected. For reference, I'm just under 28" waist and 42" hips."
5 Star Review By Lisa S.
9. Tired of wearing the same old thing to work every day? Check out our Women's Long Sleeve Mock Turtleneck Underscrubs! They're made of super comfortable fabric and are perfect for everyday wear. You can also wear them as underscrubs or loungewear at home.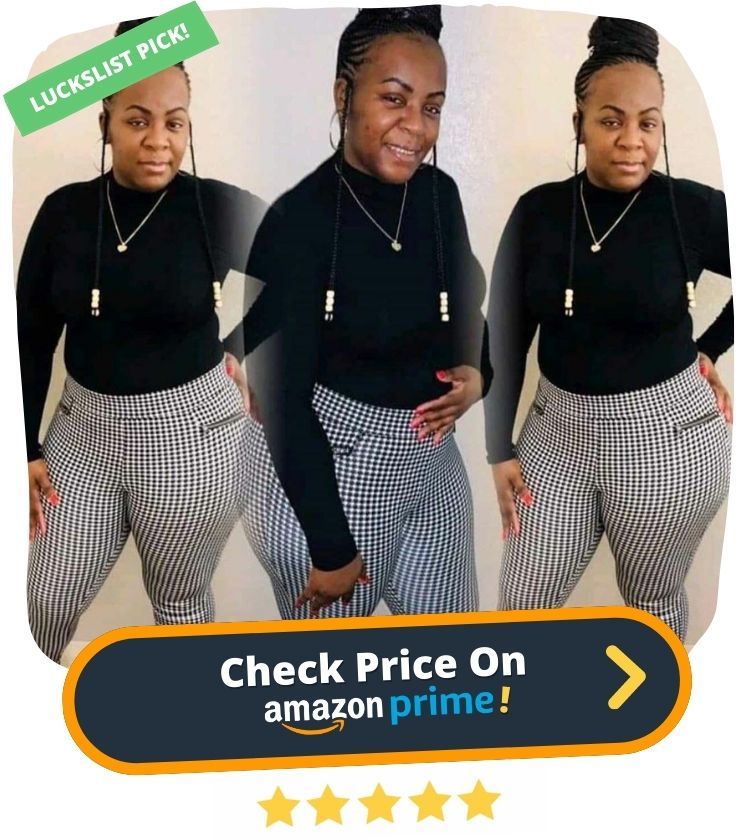 "Love this turtleneck! Very soft and comfortable! I chose a size large. Fits well. I typically wear a medium and decided to order a size up due to the material. Glad I did! I'm 5'7 1/2 and 160 lbs. I feel that even an XL would have fit good as well. Like most of my clothing, I will probably only wash this shirt and hang dry. (Not put in the dryer) I feel like your clothes last longer and keep their shape and color better if you hang dry instead of placing in the dryer after washing."
5 Star Review By Ejmark03
10. Tired of uncomfortable underwear? Woxer Boxer Briefs for Women is the solution! These boxer briefs for women are made of 95% modal and 5% elastene, which makes them softer and more breathable than cotton.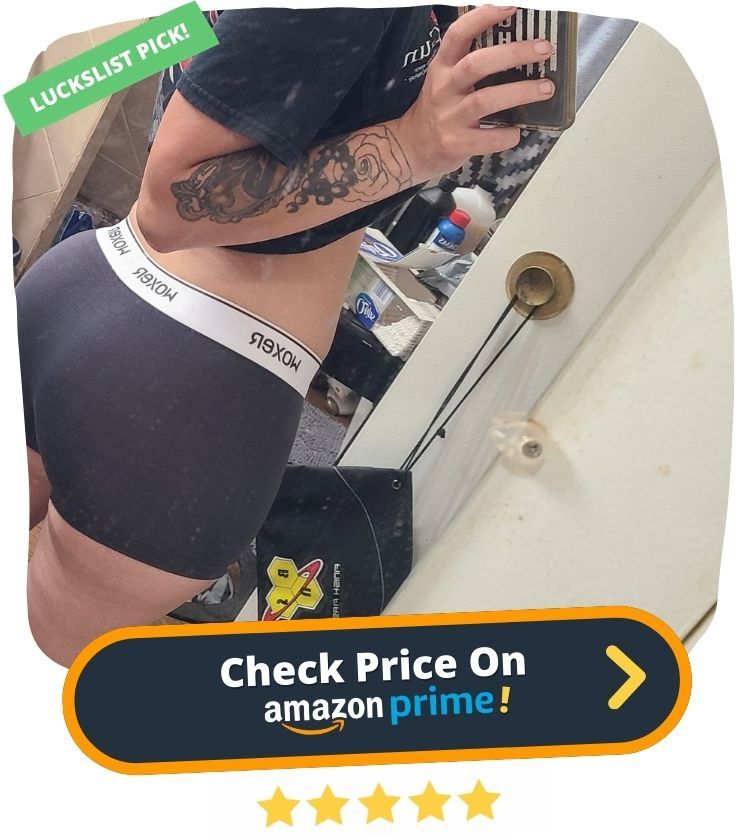 "I was a little skeptical spending $18 bucks on a pair of underwear. Holy smokes these things are so comfortable. I bought these to use underneath my hiking shorts, which show my brief panty lines. My old boy short undergarments I use ride up so fast. Hopefully these won't ride up once I start hiking in them. First impressions, I can't take them off! Definitely worth the price tag."
5 Star Review By Erika
11. Tired of being cold all the time? Dokotoo Women's Winter Long Sleeve Solid Fuzzy Fleece offers a wide variety of women's fleece jackets to keep you warm all winter. From solid colors to fun prints, we have the perfect jacket for your style.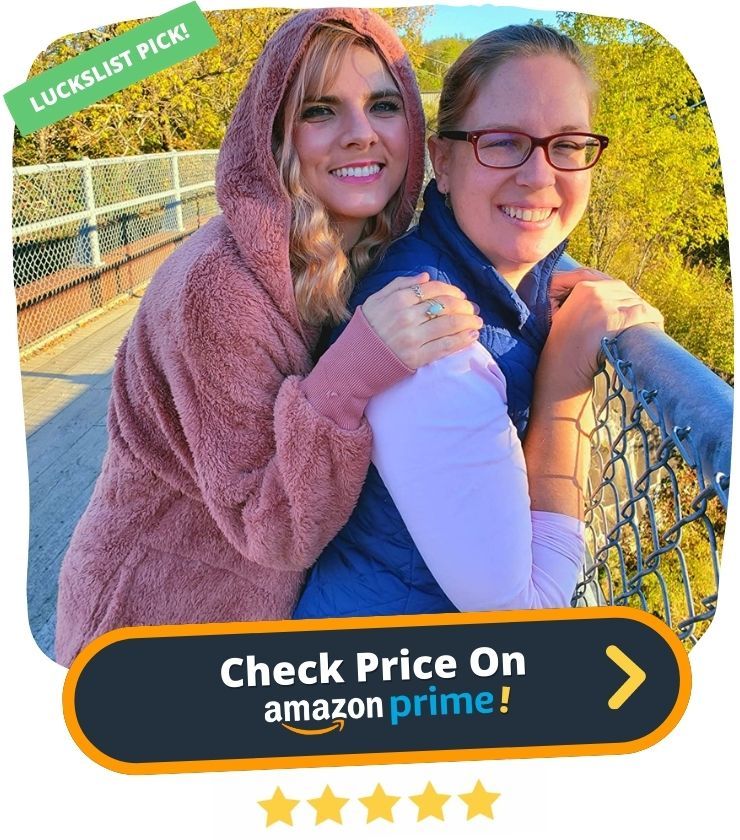 "I purposefully got this at a larger size. I have sensory issues and fibromyalgia, so anything touching me can really physically hurt sometimes. Anyway, this came vacuum packed, was easy to open with scissors, and I opened it up and put my hand in and oh my GOD this thing is soft. Think of a baby blanket. Think of baby stuffed toys. You know that super soft plush fabric? This is what that is like. It is the softest thing, and you need it. First impression: super warm. Like, I could honestly leave the house at 20°F and still feel warm. I had to take it off once I got in the house because it's that warm and cozy. AND I'm in a rayon dress right now!"
5 Star Review By Emily René Polnaszek
12. Do you want to be stylish and keep warm this winter? Fahsyee Women's Faux Leather Jackets are perfect for you! They are made of high quality faux leather, are water-repellent and windproof, and have a brilliant design.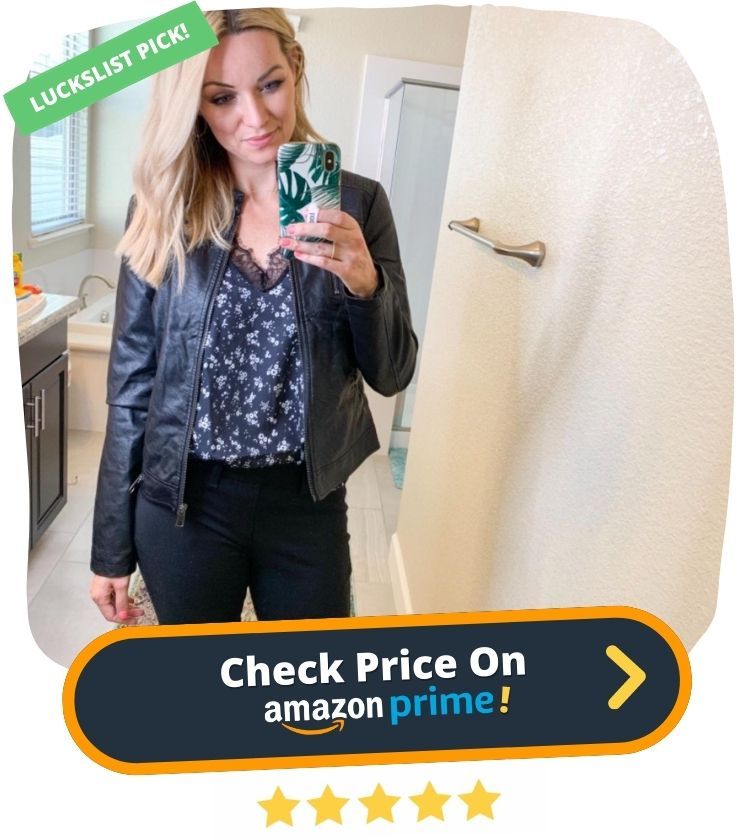 "I love this jacket, it's super cute and seems to be made well! I did order and XL, and will say that it doesn't zip up comfortably. However, I don't typically wear jackets like these zipped so I like the way it fits. But if zipping is important to you, I would size up. For reference, I'm 5'9 and maybe a little over 200 pounds."
5 Star Review By Dakota K
13. Tired of your old, holey yoga pants? Upgrade to TSLA Women's Yoga Series and see the difference for yourself. Our pants are designed with you in mind, made with super-soft fabric for a comfortable fit. You'll love the way they feel – and how they look on you.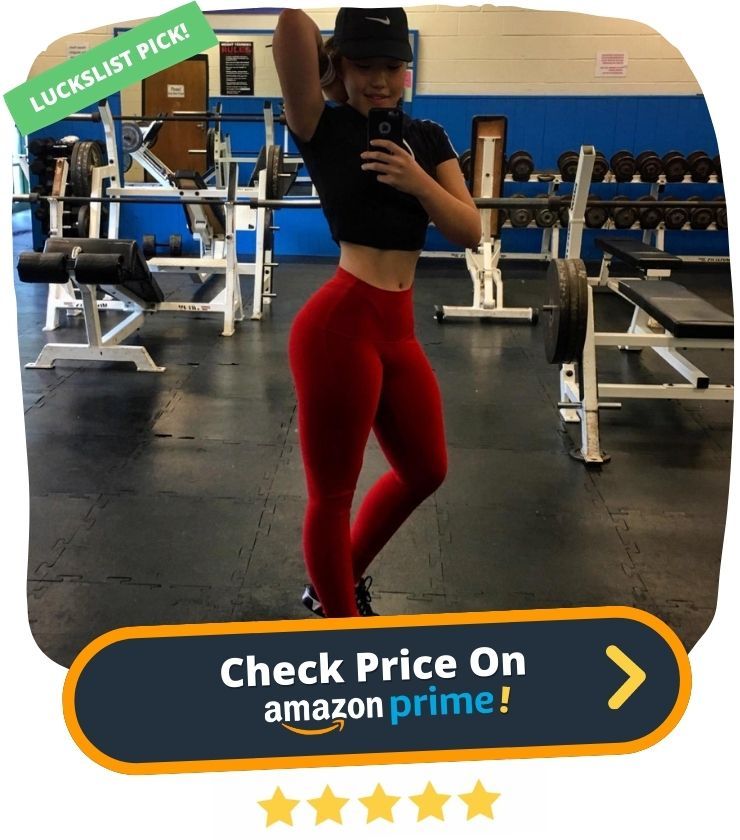 "I never take the time to write reviews and I order off Amazon all the time. I am a lululemon fanatic and particularly love the Align pant (which retails for $85+) but can't afford or rationalize buying tons of them. I'm always on the hunt for a good yoga pant and I found these the other day and ordered them in size small, red. I am 5'7", 125 lbs., pear shaped, and wear a size 4 lululemon/small in teeki/small in VS pink pants."
5 Star Review By Ariel Parker
14. Do you want to be stylish and sexy at the beach? This crochet cover up is perfect for you! It's made of stretch fabric that is soft to the touch, and it comes in a stylish cool silhouette. You can wear it with your bikini or swimsuit for a look that will turn heads.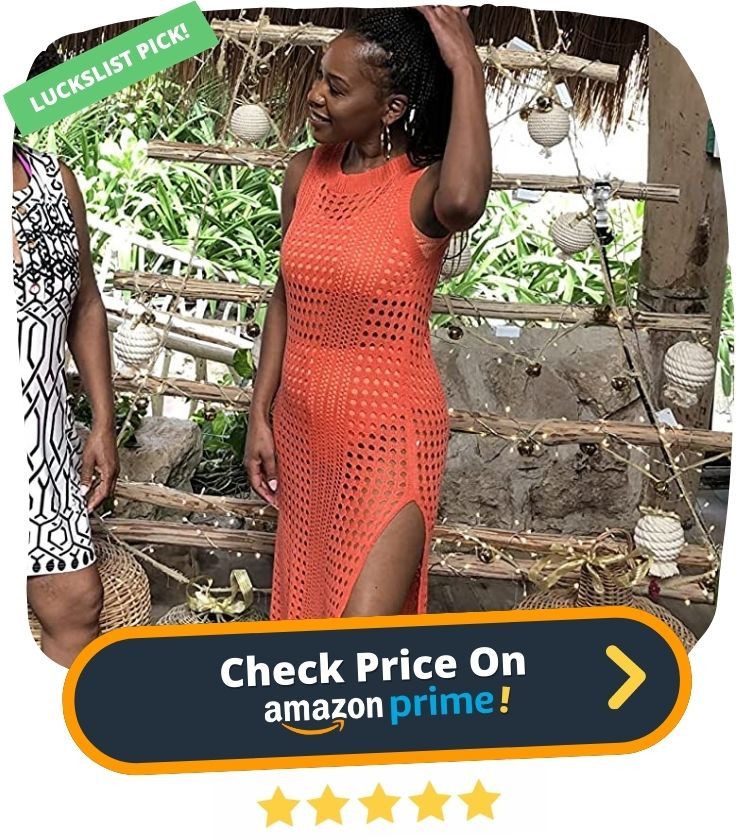 "Wasn't sure at first since this cover up is long but it's definitely adorable and super flattering on any body type (it seems!) I'm 5'1 and it's adorable! Fits me great and so glad I took a chance! and for the price…. A total no brainer!"
5 Star Review By J. Demay
15. Looking for a stylish and sustainable bucket hat? This Adidas Originals Women's Bucket Hat is perfect for those summer days when you want to keep the sun out of your eyes. They're made of 100% cotton and come in a variety of colors, so you can find the perfect one for you.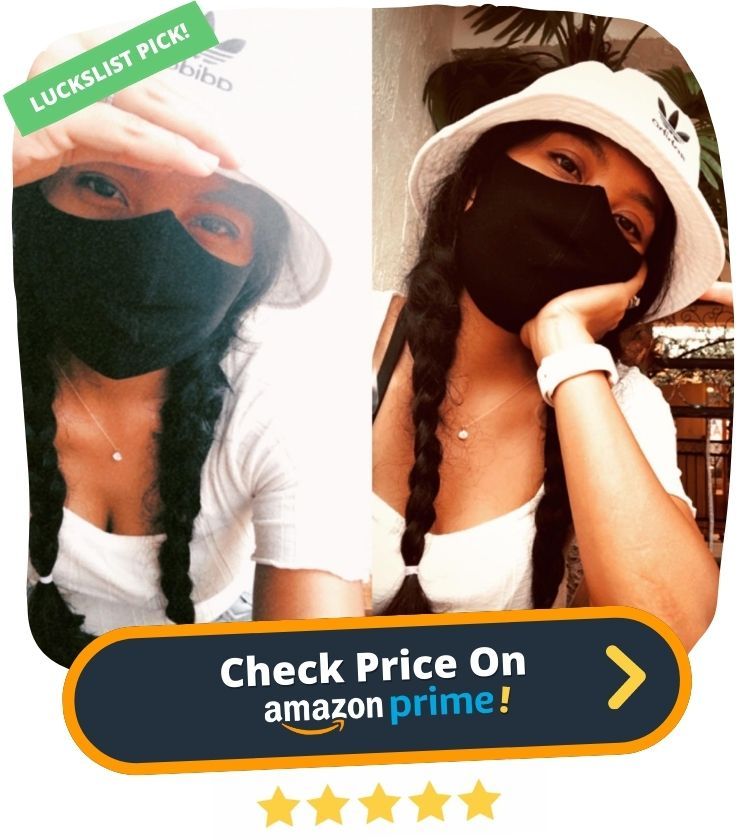 "I needed the hat to complete my outfit. The color was perfect. Love it the fit was amazing."
5 Star Review By Cheryl Monroe
16. These 501 Levi's shorts are the perfect summer essential. With a waist-defining high rise and designed with a vintage-inspired fit, these 501 Levi's shorts will become your new go-to for a stylish summer look.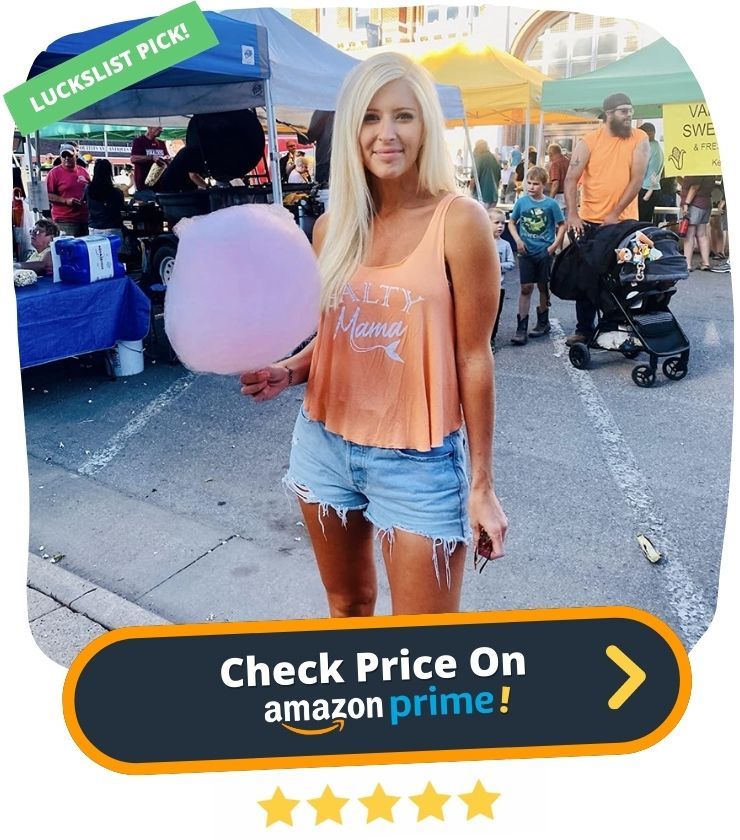 "I am 5'5 130lbs "muscle-y" I waited a whole year to buy these shorts and I wish I wouldn't have! They are INCREDIBLE. i was a little worried about the size I picked but I just went off of what size my Calvin Klein Jean size."
5 Star Review By Avery Morgan
17. This dress is perfect for any event this season! The EXLURA Women's Lantern Sleeve Mini Dress is the perfect addition to your summer wardrobe. Made of 100% Polyester(Chiffon), it's lightweight, flowy and comfy - perfect for a day out in the sun or a special occasion.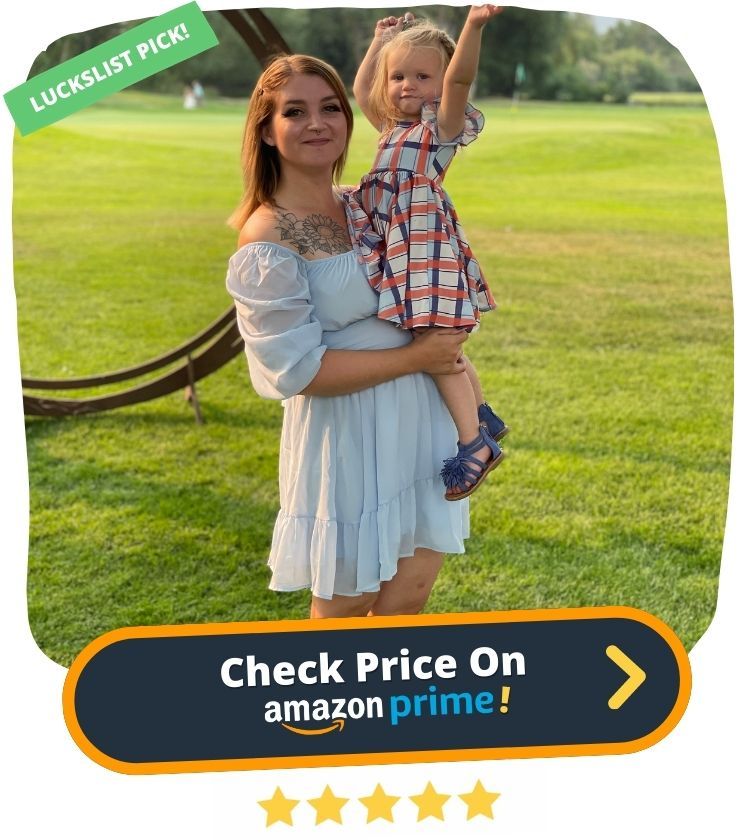 "The waist part of this dress is everything. This dress is super flattering and I'm an absolute sucker for poofy sleeves. I love that they're gauzy and translucent. Dress has a slip attached inside for the body part. The length is nice, being taller at 5'7. I'm also chubby and it's just overall very flattering. Even the open back! Not too much cleavage which makes it versatile in use, can wear this any day my mood needs elevated! I got the blue and I'm buying the black one the second it's available in Prime."
5 Star Review By R
18. Are you looking for a new bodysuit? These ReoRia Women's Sexy Sleeveless bodysuits are made from high-quality materials and are designed to fit comfortably. They are perfect for everyday wear and can be dressed up or down depending on the occasion.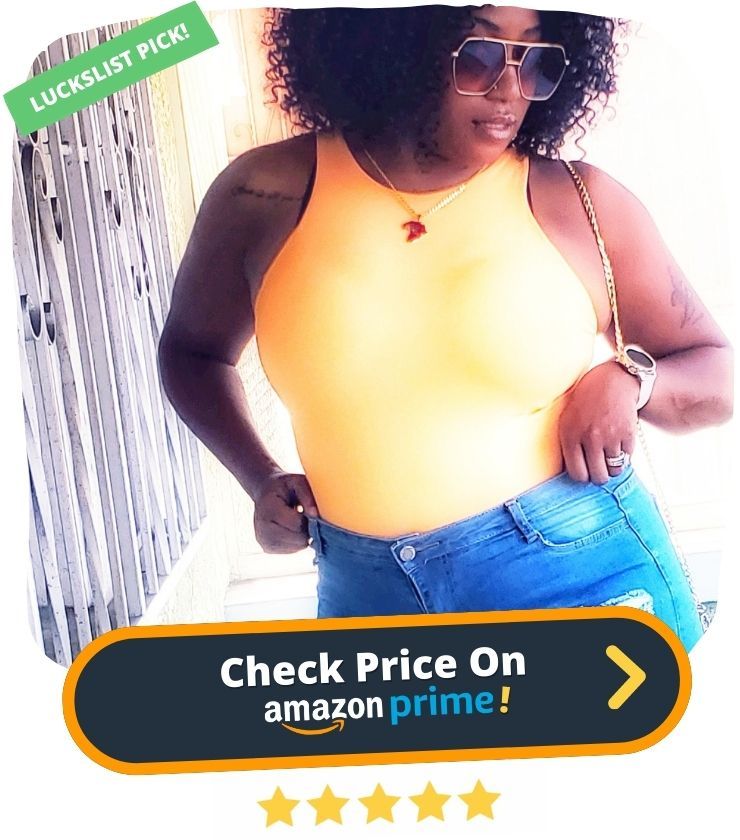 "It took me a couple of tries to get the sizing right but eventually I got it. If you are 5'4'' size 29-30 pants and around 160-170 lbs, get a size Large. This fabric is like a swimsuit fabric. It's stretchy and silky. It is not cotton. I prefer this type of fabric because it feels nice against the skin and looks sleek (no winkling). I plan to wear these with jeans, shorts, or jogger pants. I loved it so much I purchased it in black and white (white is a bright white not ivory so that's good!). It's trending right now and a really great price point. Buy it, you won't be disappointed!"
5 Star Review By Anonymou5
19. Looking for a pant that will take you to the beach and beyond? This New Waves Stripe pant is made of 85% recycled polyester and 15% elastane, so you can feel good about your purchase. It's also imported, so you know it will last.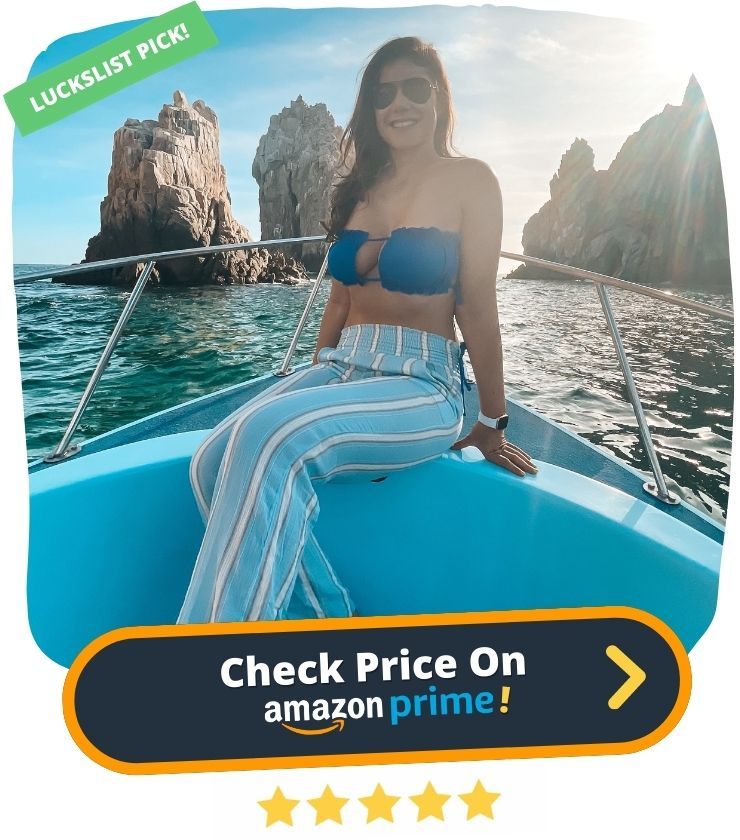 "I love these pants! They are flattering, lightweight and fast-drying and very comfortable. At least three times women have approached me at the pool or the beach to ask where I got these. They are nice enough to wear on a plane or dress up for a casual dinner. The material does wrinkle/texture a bit after the first wash, but it actually makes the pants cuter. They'd steam or iron easily. I'm 5"10, ~150 and ordered a large. The waistband is the right width and slimming. They have the right balance of fit and flow—tailored through the butt/ thighs and the right amount of flow through the legs. I was worried the vertical stripes would look like clown pants or a fumigation tent. But these are great!"
5 Star Review By Amazoner
20. Do you want to look stylish and sexy at the beach this summer? Look no further, MOOSLOVER has the perfect one shoulder bikini for you! With a high waist and tummy control, this bikini will make you look and feel amazing.
"I really like this bathing suit it is well-made it is thick and it's very soft. The bathing suit does not slip and slide but it is on the cheekier side. It is high waisted and it accentuates your body in all the right places but also hides the majority of the mom bod. I would recommend this bathing suit and has been my favorite one I've ordered off of Amazon. Just bought another one in black. I'm a size 12 with a 38D bra size and ordered an XL. The XL isn't tight but not loose either. The sizing seems to be very accurate and I think the XL would work best for sizes 12-14."
5 Star Review By Peyton Edward Gamble
21. Ready for a summer maxi dress that will make you feel pretty? This PRETTYGARDEN Women's Summer Floral Dress is perfect for any summer occasion. The lightweight and soft polyester feels great on your skin, while the unique design makes you look elegant and stylish.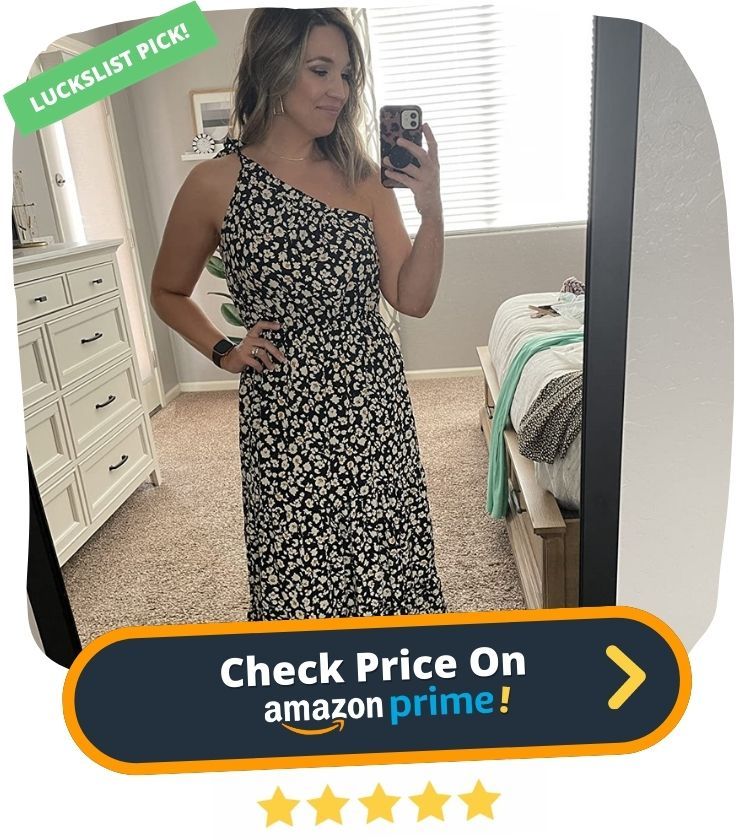 "I loved this dress. I wore it for a friends wedding. It was something different than your typical dress. It has a very feminine pattern that was flattering for my pale skin (which is not an easy find!) I liked the cut and thought that it was a great way to accentuate my neckline/collarbone. The fabric was very comfortable and breathable. I wore a nude strapless bra which worked really well. It was nice that I could wear a normal strapless bra without having to wear any weird tape or specialty bra to avoid having it show etc. The dress was also a great length for me as well. (I am a little over 5'4) I weigh approx 110 pounds so I purchased a small. If there was an extra small it probably have been even more flattering because the waistline was a little big for me but it still totally worked."
5 Star Review By Katie Champion
22. Who says being comfortable can't be stylish? The Wild Pursuit Short Overall is the perfect blend of comfort and style. With a relaxed fit and easy-to-wear fabric, this overall is great for any day of the week.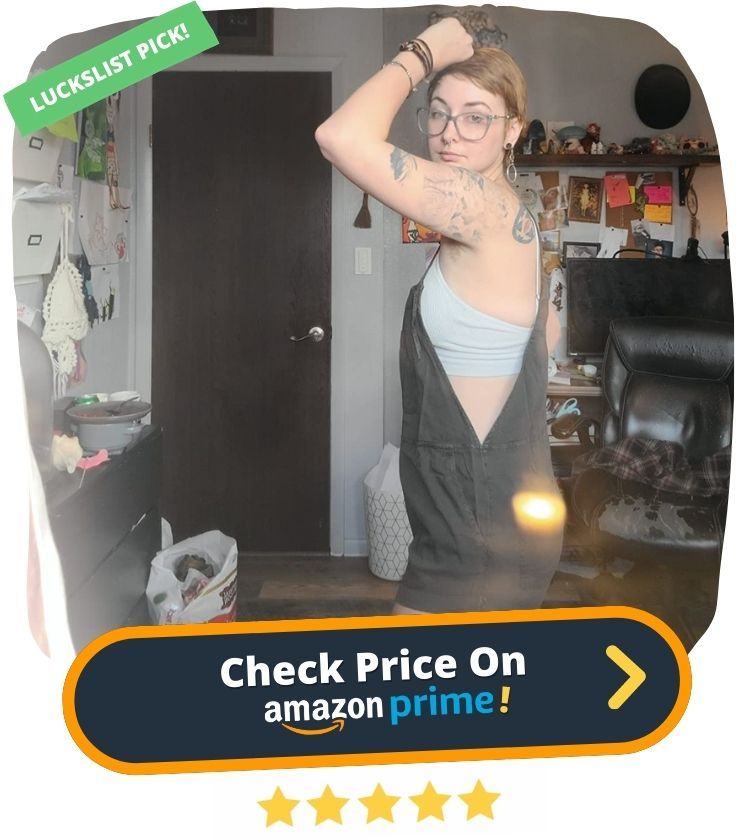 "The fabric has almost no stretch. The straps are adjustable. I personally think this is super cute. I am 5'6" and weight 132. I a mom body, very sexy, I know. I think this looks great on me . It is comfortable and covers me up while giving me the ability to move pretty freely. I am happy. I would say order a size up. I got a large and it fits nicely."
5 Star Review By Secret Agent Man