We hope you find your next favorite thing from the list below! Each product was independently selected by our editors. Some may have been sent as samples for us to fiddle with, but all opinions in this article are our own. Oh, and FYI — LucksList may collect a share of sales or other compensation from the links on this page if you decide to buy something (that's how we stay in business). Reviews have been edited for length and clarity. Enjoy finding your next favorite thing!
1. Looking for a hydrating mist that also provides high protection from the sun? Look no further than Garnier Ambre Solaire Sun Protection Over Makeup! This ultra-light mist has a non-greasy formula that works well under and over makeup, giving you an invisible finish that is also hypoallergenic and ideal for all skin types. Plus, it's enriched with hyaluronic acid to keep your skin hydrated all day long.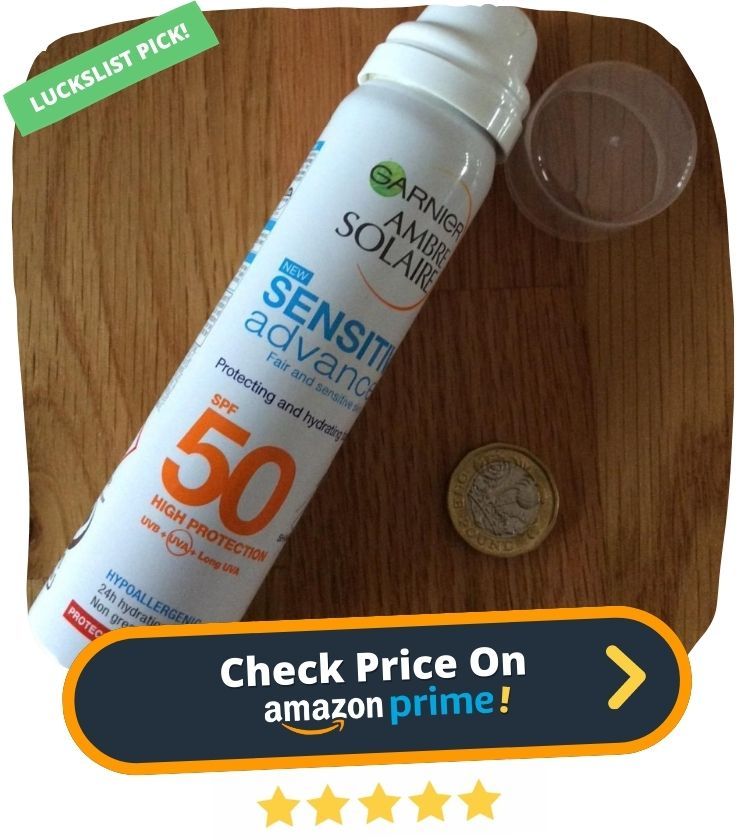 "I'm pretty pale and I don't spend time in the sun often because I can get burnt in cloudy weather in the UK in March. Bought this for a festival weekend and was expecting to be burnt to a crisp, but I didn't at all."
Amazon Review By WalrusKing
2. Looking for a scalp protection spray that won't weigh your hair down? Calypso Scalp Protection Spray is perfect for you! This non-greasy spray protect your scalp from the sun and other environmental factors. Plus, it's eco-friendly, so you can feel good about using it. And best of all, it's fun! Calypso Scalp Protection Spray comes in a variety of colors and smells great.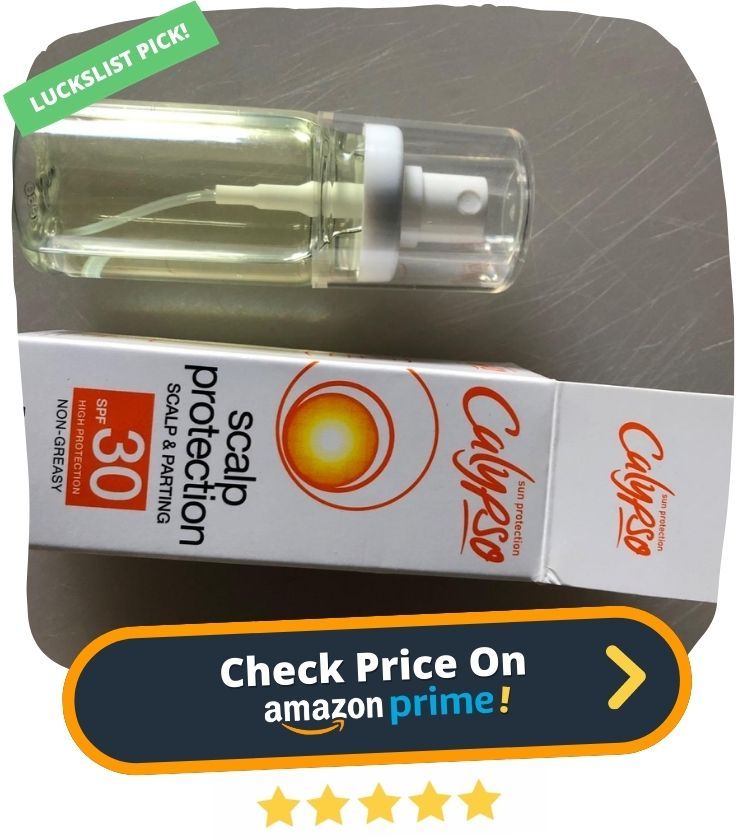 "I normally get a burnt head but using this for a week abroad it did the job. Doesn't leave your head / hair greasy and a small bottle goes a long way."
Amazon Review By Lee McWilliam
3. Compeed Anti-Blister Stick is the perfect solution to keeping your feet happy and blister-free all day long! This handy little stick is easy to apply and invisible once applied, making it ideal to use when wearing open shoes or sandals. Plus, it comes in a handy, portable stick that easily fits in your pocket, bag or first aid kit. Compeed Anti-Blister Stick is long lasting, non-greasy and can be applied to any areas on the foot.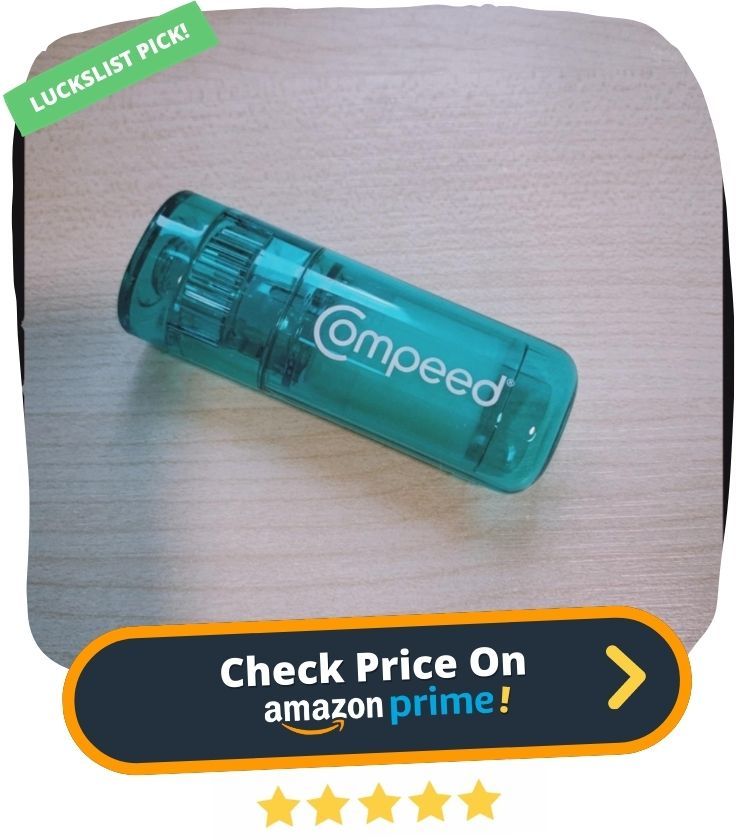 "Miracle stick. Value for money. I swear by this to keep blisters at bay!"
Amazon Review By Melanie M
4. Introducing O'Keeffe's Healthy Feet foot cream! This hardworking skincare was developed to hydrate and relieve extremely dry cracked feet, providing long-lasting results. O'Keeffe's Healthy Feet instantly boosts moisture levels and locks the moisture in, helping your feet looking and feeling great for longer.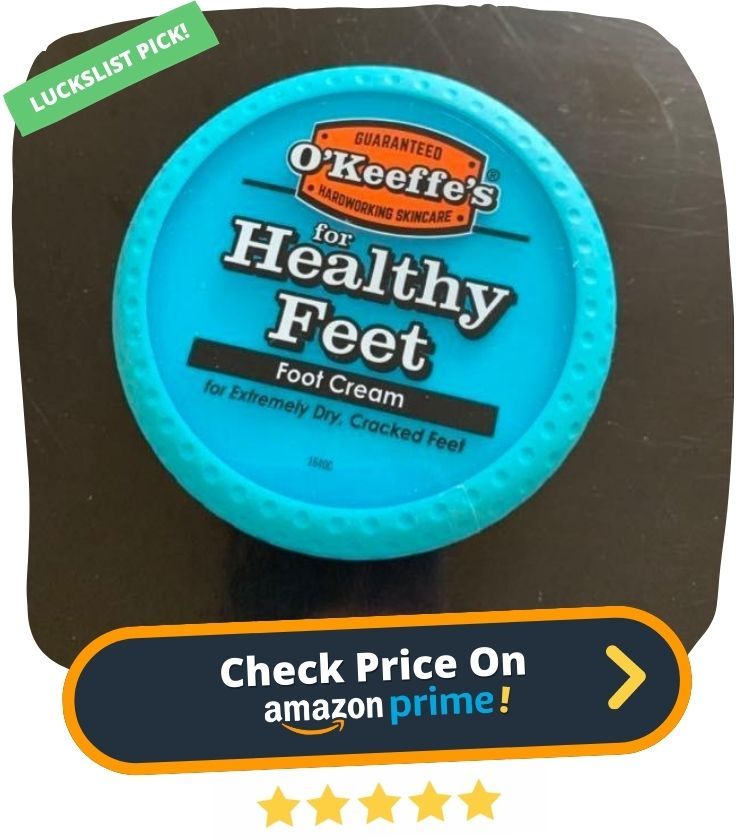 "I would 100% recommend this product. I've tried loads of different foot creams but nothing really worked. As you can see my cracks were quite deep abd painful. The photos are taken 2 weeks apart, I'm now on week 3 and they are even better."
Amazon Review By Helen Crisp
5. Looking for a way to get rid of those pesky deodorant and sweat stains? Look no further than Dr. Beckmann Stain Devils! This powerful stain remover is specially formulated to eliminate stains and odors from antiperspirant and sweat residue. It's perfect for eliminating stubborn and ground-in stains from clothes, and it also eliminates stubborn odors and yellowing from fabric fibers. Regular use of Stain Devils will prevent build-up, keeping your clothes clean and fresh.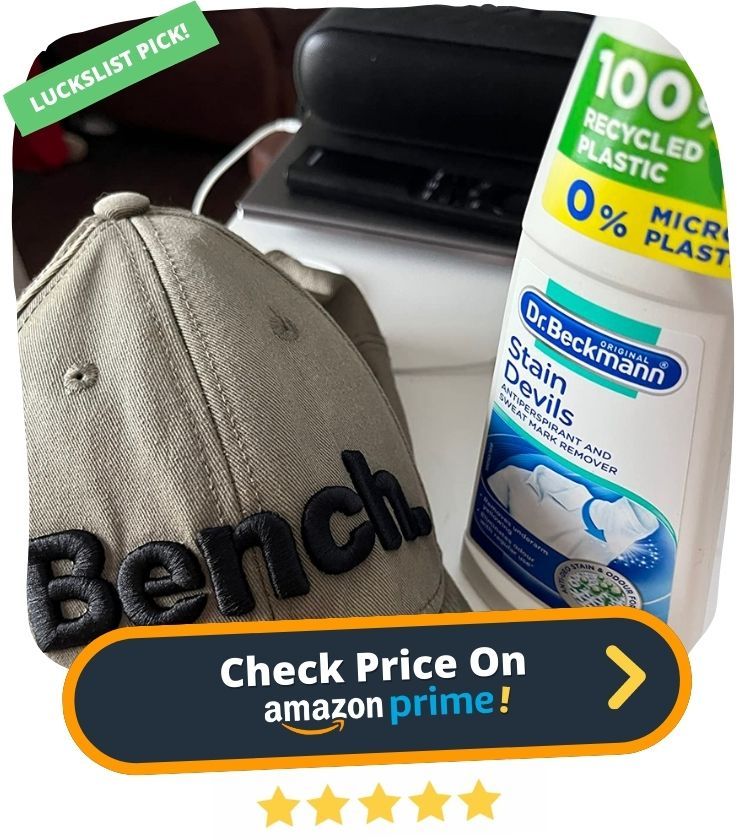 "This product does work, some garments need two tries to get armpits white again."
Amazon Review By Karen
6. Do you suffer from excessive sweating? Do you find yourself constantly applying antiperspirant, only to find that it doesn't work? Well, suffer no more! Perspi-Guard Maximum Strength Antiperspirant Spray is the solution to your problem. This clinical strength antiperspirant spray is specially formulated to reduce wetness, stop odours, and eliminate discomfort and embarrassment. It can be used on underarms, hands, feet, and torso, and is ideal for all skin types.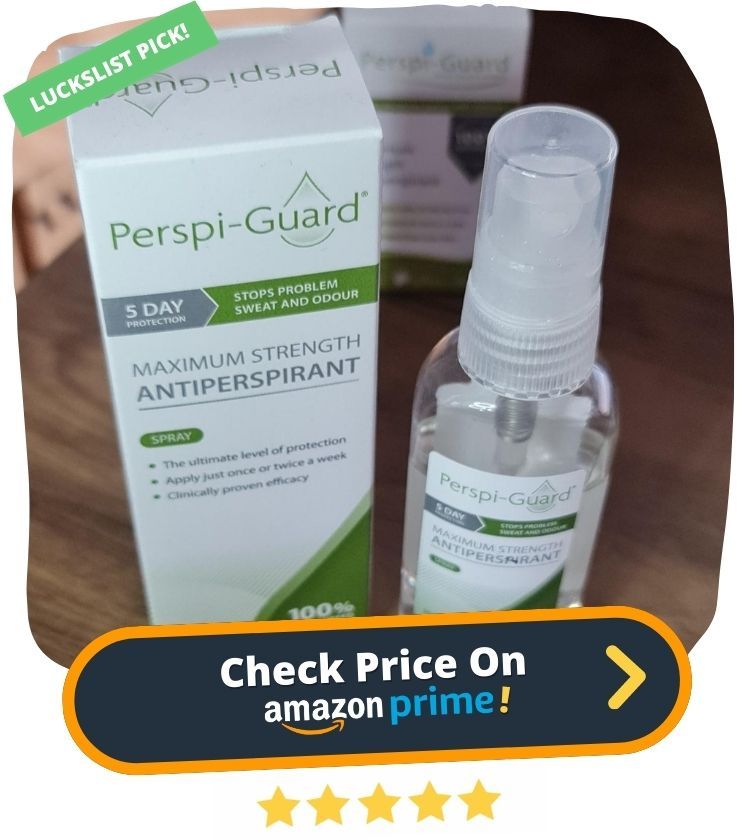 "Was struggling for a while to find something strong enough, even got a bit down about it at one point. Started searching again after last product didn't work out and found this. Thought no harm in trying, but expecting the same disappointing results, but honestly it's amazing."
Amazon Review By Carly
7. Looking for a way to keep your face looking fresh all day long? Neat 3B Face Saver Gel is your solution! This amazing product prevents excess facial perspiration, reduces facial wetness and shine, and leaves no residue or deposit. Plus, it's easy and smooth to apply - just put it on and you're good to go! No more worrying about your make-up melting off in the middle of the day - Neat 3B Face Saver Gel has got you covered.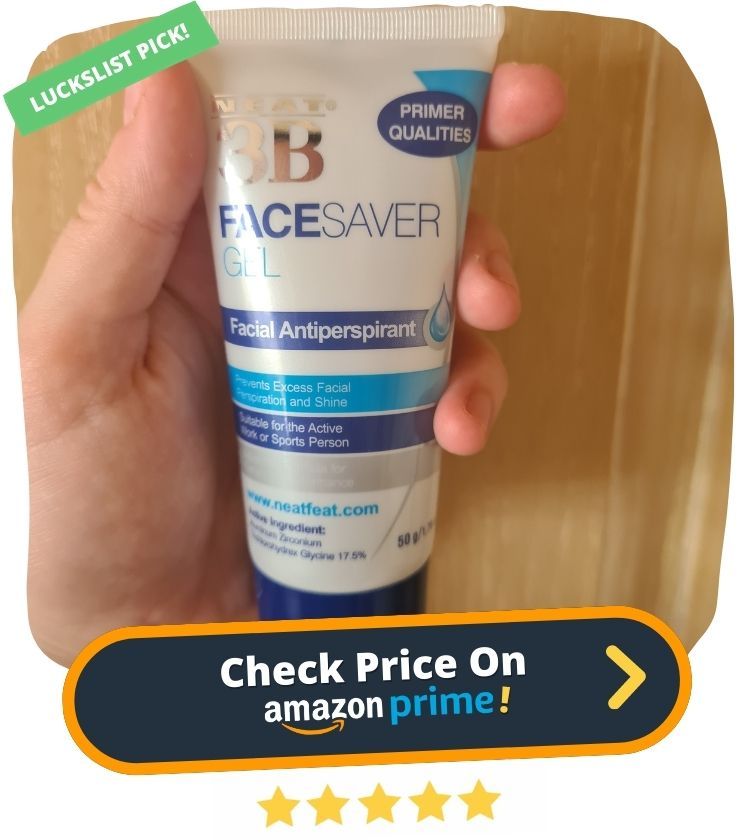 "This gel is amazing. Really works for me. I only use a couple of small blobs of the gel and gently rub it in my face and up to just beyond my hairline. Thats where the sweat runs down from which is so embarrassing."
Amazon Review By JenPen
8. Looking for a pillow that will help you sleep better and longer? Look no further than the LIVIVO Cooling Gel Pillow! This unique pillow absorbs and dissipates heat away from your head and neck, keeping you at a comfortable temperature all night long. Not only will you sleep better, but the LIVIVO Cooling Gel Pillow can also provide relief from migraines, stress headaches, and even flu and fevers.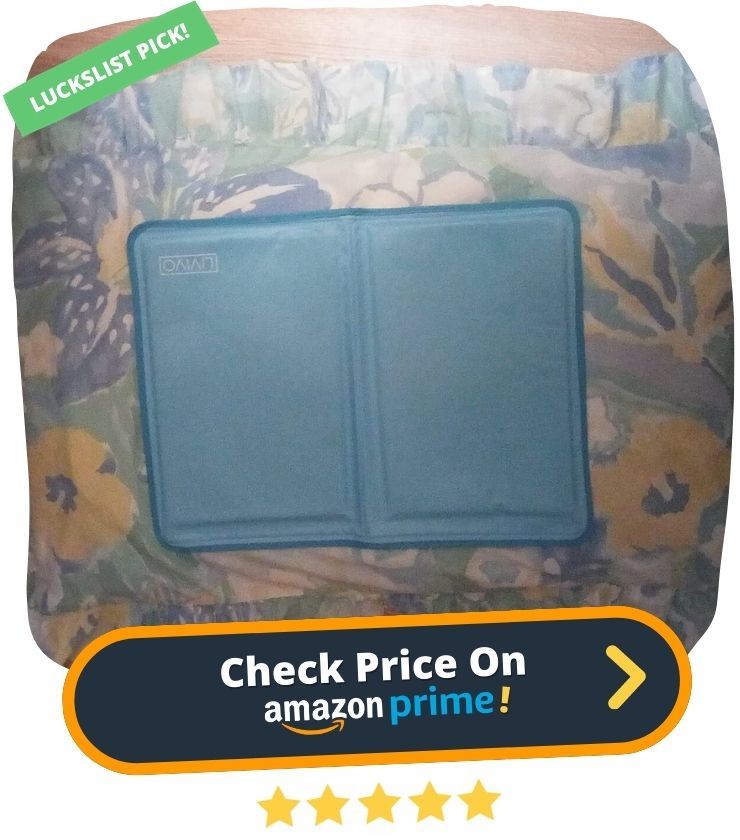 "Ideal when we had the hot spell, seems to help with headaches , not so much for sleeping."
Amazon Review By Ruth
9. Looking for a safe and effective way to clean your barbecue grill? Look no further than the Cleaning Block Barbecue Grill Cleaner Pumice! This innovative product is made from natural pumice stone and is 100% chemical free. It's the perfect way to clean your grill without scratch or damage. The Cleaning Block Barbecue Grill Cleaner Pumice quickly and easily removes the most encrusted dirt and grease, making cleaning your grill a breeze.
"This product is AMAZING. For the cost it should be considered a necessity for any under kitchen sink cupboard. I had an oven tray and oven which despite being less than 2 years old, was already suffering from intense black carbon splodges - the type that seem impossible to remove and look like they have permanently fused with the main oven!"
Amazon Review By Saagar
10. Introducing the Simple Protect 'N' Glow Radiance Booster! This is your new best friend for non-stop glowing skin, without that greasy feeling. The simple anti-pollution formula with sun protection, Vitamin E and Algae Oil boosts your skin's antioxidant levels and helps reveal naturally radiant skin. The Simple Radiance Booster SPF30 serum is free from artificial color, perfume and mineral oil and contains no preservatives or harsh chemicals.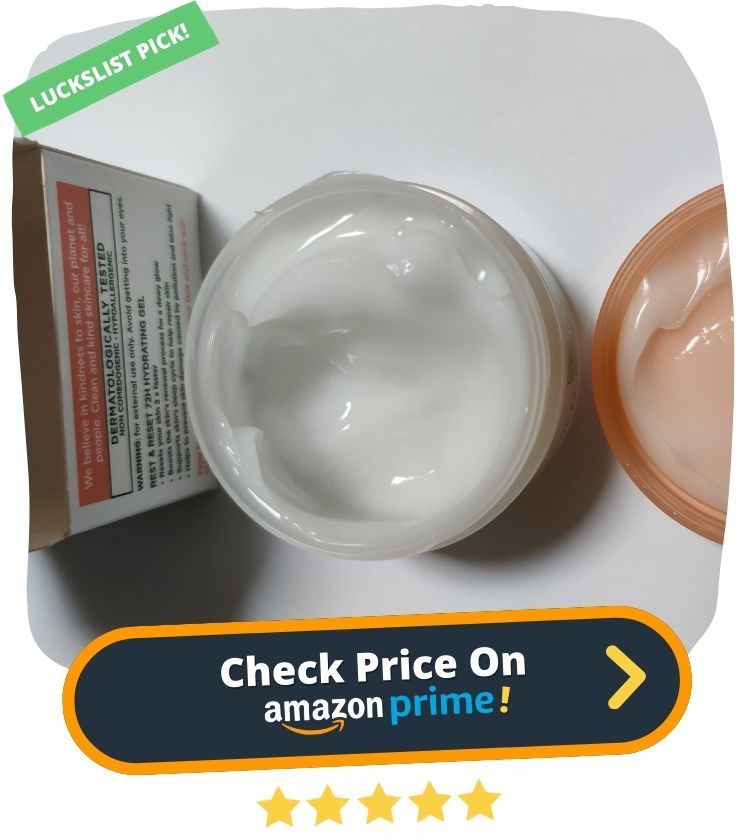 "I am on a mission to pay less but get quality products and this fits the brief. An excellent cream for my mature dry, sensitive skin."
Amazon Review By sj
11. Looking for a safe and effective way to get rid of flies? Look no further than the Coocnh 16 Pack Pesticide Free Fly Paper! This fly paper is sticky on both sides, making it irresistible to flies. Just hang it up using the attached plastic hook and watch the flies start accumulating. When it's full, simply remove it and dispose of the flies. It's that easy! And because there's no baiting, no vapors, and no poison, this fly paper is safe to use around kids and pets.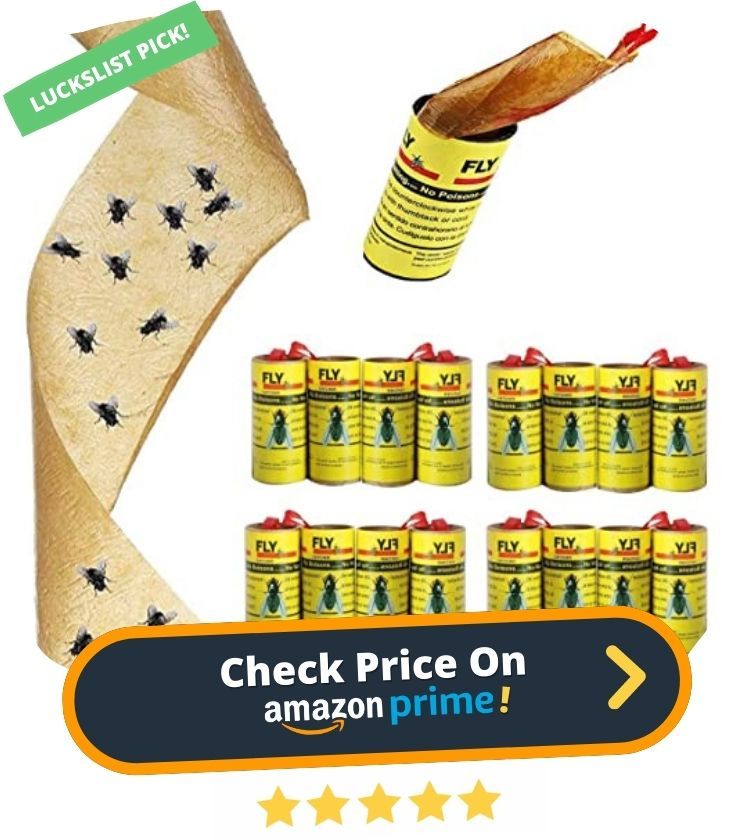 "Caught many nuisance flies perfect."
Amazon Review By Donna
12. In the war of man against fly, only one weapon will stand up to the relentless swarm of buzzing, winged-warriors. Introducing Luigi's The World's Best Fly Trap! This amazing device can trap up to 40,000 flies, providing the best deterrent against fly infestation. So save the world, save summer & most importantly save yourselves with the world's best fly trap!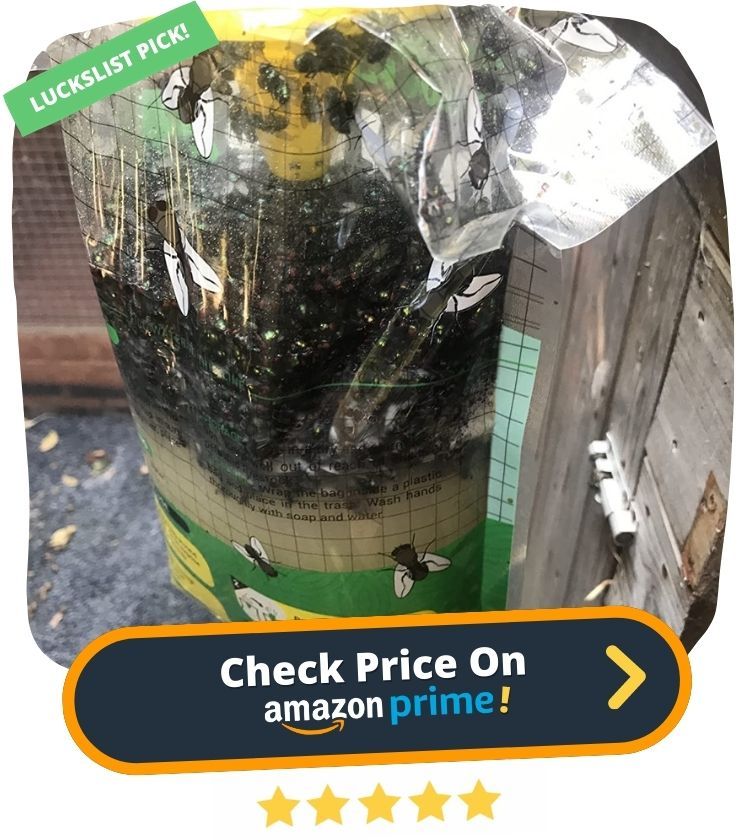 "Simple to use, I used a cable tie to hang it outside. Takes a day or two to really get to work and quickly saw a reduction of flies inside the house."
Amazon Review By Kevin T Rooney
13. Looking for some relief from pesky bites and stings? Look no further than Anthisan Bite & Sting Cream! Our triple action formula helps to relieve pain, itching and inflammation, making it the perfect remedy for insect bites, stings and stinging nettles. And it's suitable for both adults and kids over 2 years, so the whole family can enjoy bite-free bliss!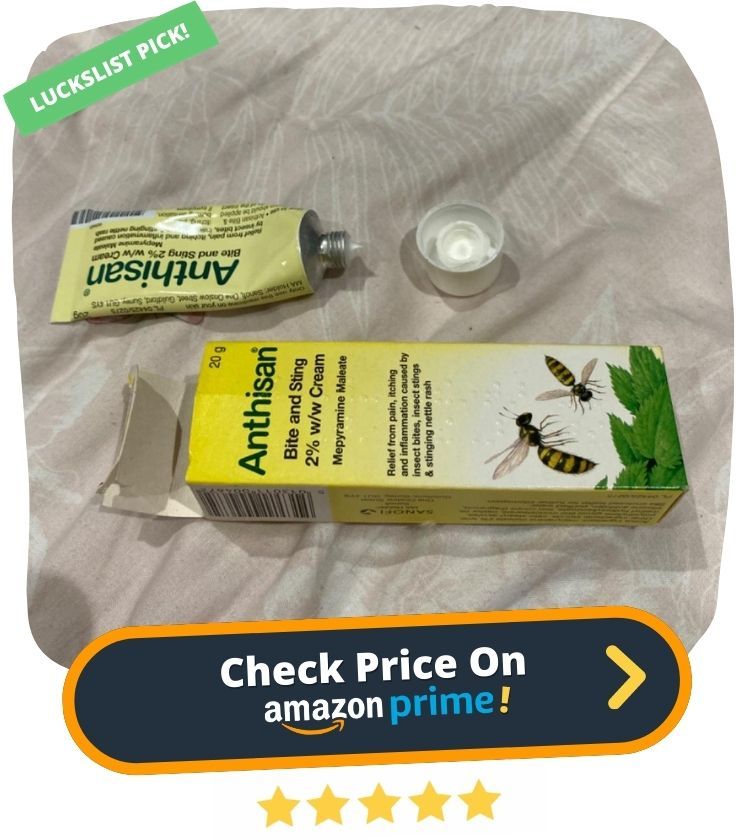 "I am prone to being bitten by midges or gnats depending on how you know them. If I spend a large amount of time outside in the evening, you can guarantee the little blighters will get me. They always go for my inner thighs for some reason."
Amazon Review By THOMAS MORRIS
14. Introducing the NYX Professional Makeup Setting Spray! This lightweight and translucent makeup setting spray is perfect for oil-prone skin. It revitalises and keeps makeup in place with a shine-free, matte finish. Plus, it extends wear of makeup and enhances colour payoff. Simply apply the finishing spray after facial makeup application. The recommended application distance is 15 cm from face, with 3 to 5 pumps suggested. Allow to dry.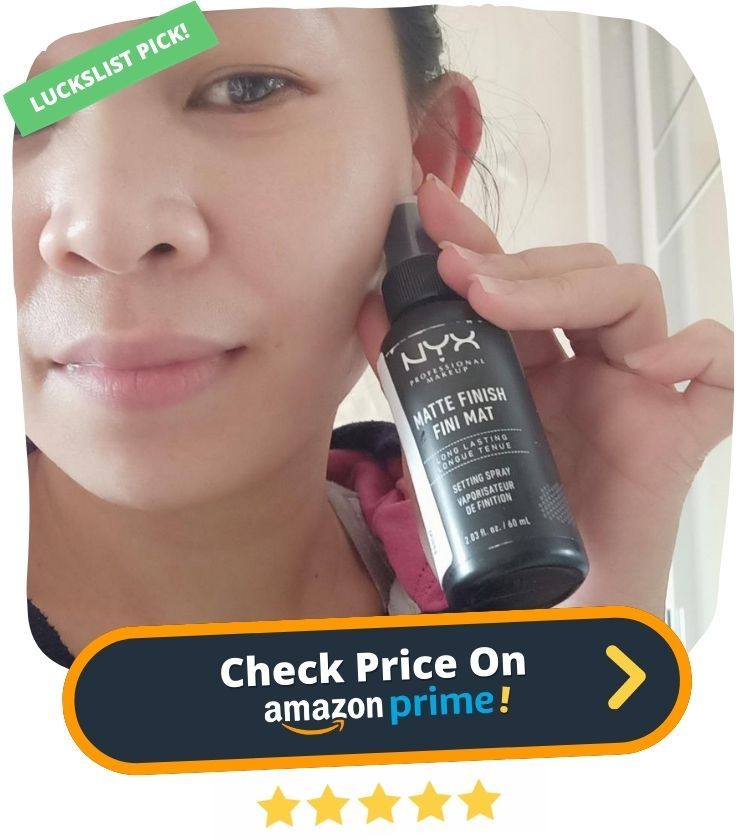 "I have rarely used a setting spray, the only one other than this I have tried is Urban Decay which is amazing. But for the cost, this is still a great product. It dries down very nicely and is certainly matte - I have very oiley skin so really didn't want a spray that would make me look dewey, but this really doesn't and dried beautifully."
Amazon Review By Peanut
15. Looking for a fresh and clean way to start your day? DNC Silicone Body Scrubber is the perfect tool for getting your skin squeaky clean! Made of soft and safe silicone, our DNC Silicone Body Scrubber is more effective than using your hand or a washcloth. It's also super easy to clean - just boil it in water and you're good to go! Plus, it's double-sided so you can use one side for a daily gentle scrub and the other side for a more intense scrub.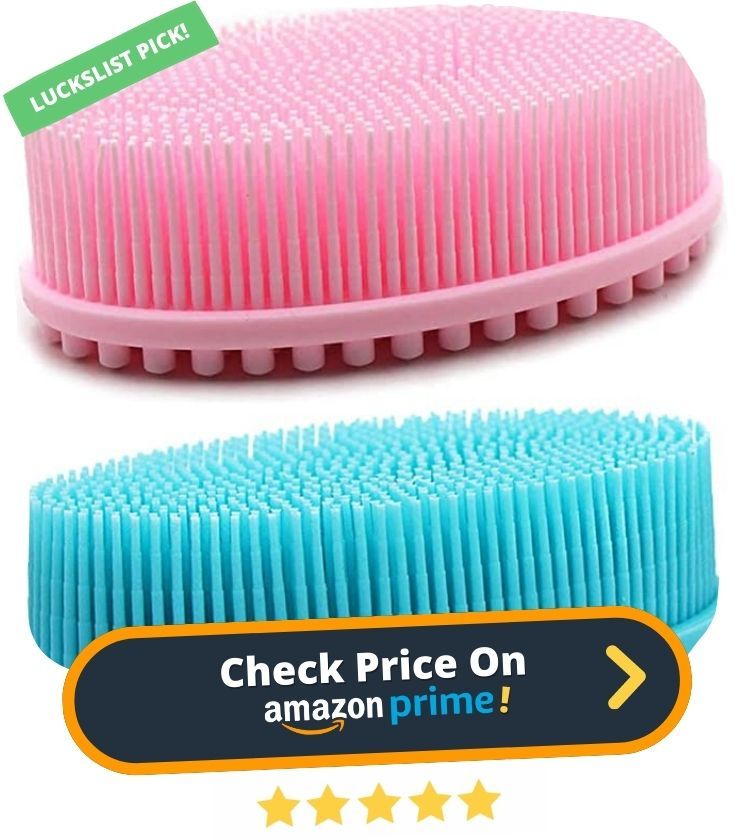 "Love these and use them everyday. Feel more hygienic than a fluffy body scrubber and very easy to use and tactile. Add shower gel to the brush and away you go. Foams all the shower gels I've tried really well."
Amazon Review By danielle
16. Looking for a new way to curl your hair without heat? Look no further than the Jaspond Heatless Curlers Headband! This innovative headband will give you gorgeous, curly hair without any damage, thanks to its unique design and high-quality materials. Simply wear it to bed, and you'll wake up with beautiful, bouncy curls! It's perfect for people with all types of hair, and is a great way to achieve your desired look without any fuss.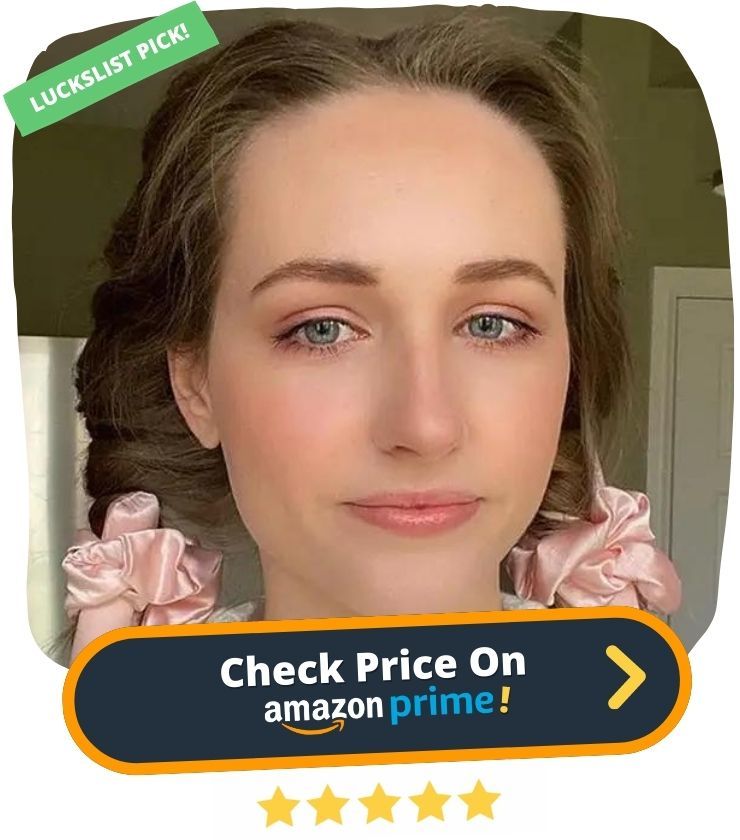 "This is sooo easy to use..I find it comfortable to sleep in and easy to take out. The first time didn't work out as well but I tried again and was so happy with the look the next morning without the putting my hair through damage."
Amazon Review By Amy Bradley
17. Looking for a delicious and exotic way to enjoy your tea? Then you need to try Twinings Peach & Orange Tea Bags! This tantalizing blend of fruit and herbal flavors is sure to please even the most discerning palate. The sweet and juicy peach flavor is perfectly complemented by the zesty sharpness of orange peel. And the addition of baobab gives this blend an extra kick of flavor that you won't find anywhere else. Plus, it's sugar and caffeine free, so you can enjoy it guilt-free.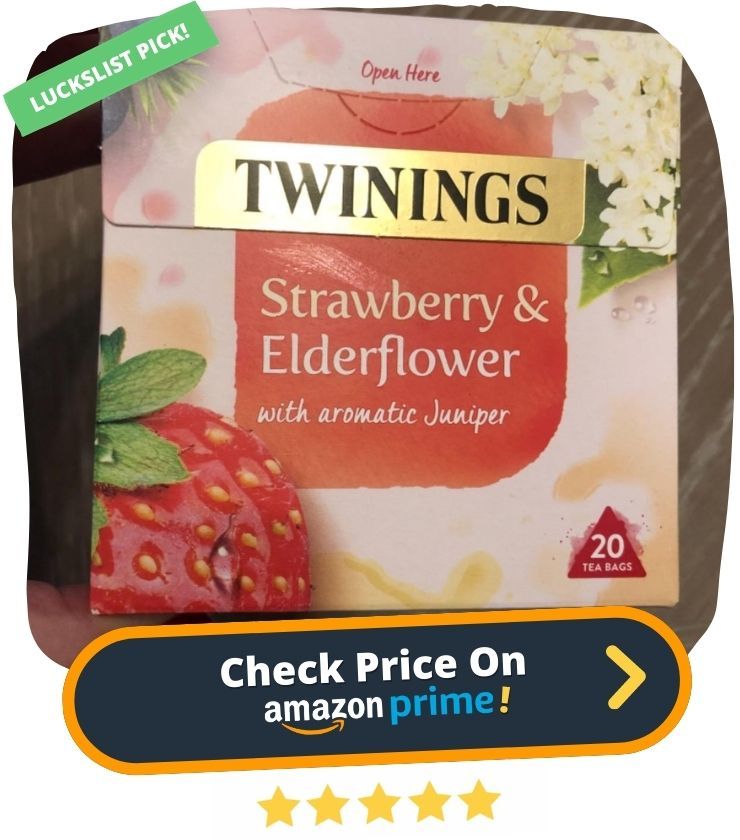 "Can I say it transported me into a different dimension... No... But can we really expect that of herbal tea... I think not... Not this kind anyway lol. What can we expect... Freshness, tick... A delight to the tastebuds, tick."
Amazon Review By Robbie Mackenzie
18. Looking for a delicious treat that's sure to satisfy your sweet tooth? Look no further than Candy Kittens' Eton Mess (Strawberry Juice) Gourmet Sweets! These delectable vegan sweets are packed with intense flavor, and are perfect for any occasion. Made with only the finest ingredients, including natural fruit juice and flavoring, Candy Kittens' Eton Mess (Strawberry Juice) Gourmet Sweets are sure to please even the most discerning palate.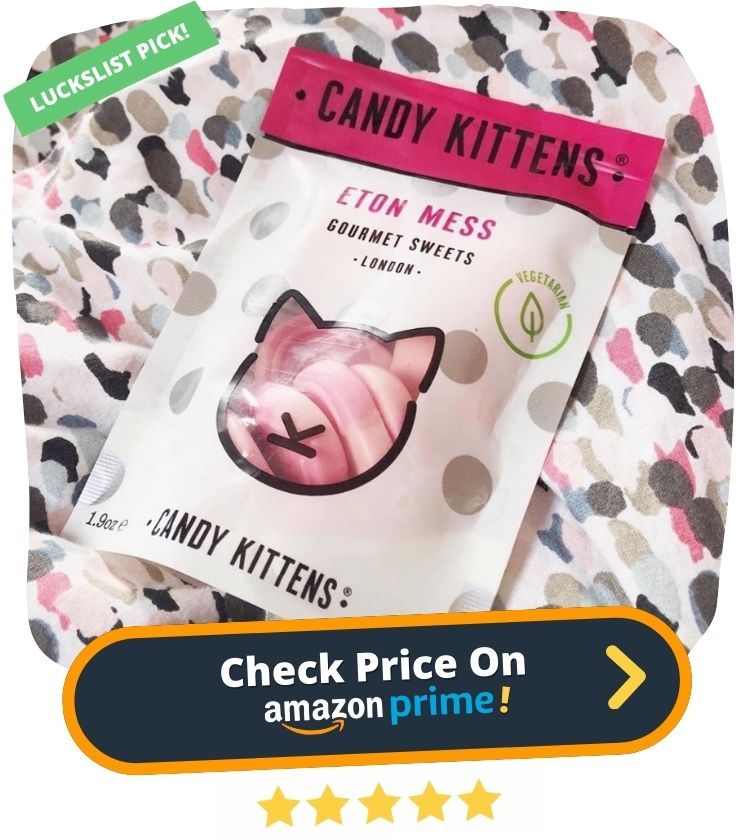 "Excellent price. These are quite hard to find where I live and they cost more than I paid on here. I shall have to ration myself though because I'll eat a whole pack. They're yummy."
Amazon Review By Suzanne M
19. Looking for a way to turn your favorite canned drink into a bottle? Look no further than our ADHG 6 Pc Reusable Snap On Pop Can Bottle Caps! These caps are made of high quality food grade plastic, making them eco-friendly and safe to use. They're also easy to snap on and off, so you can reuse them again and again. Whether you're taking your beverage on the go or enjoying a cold one at home.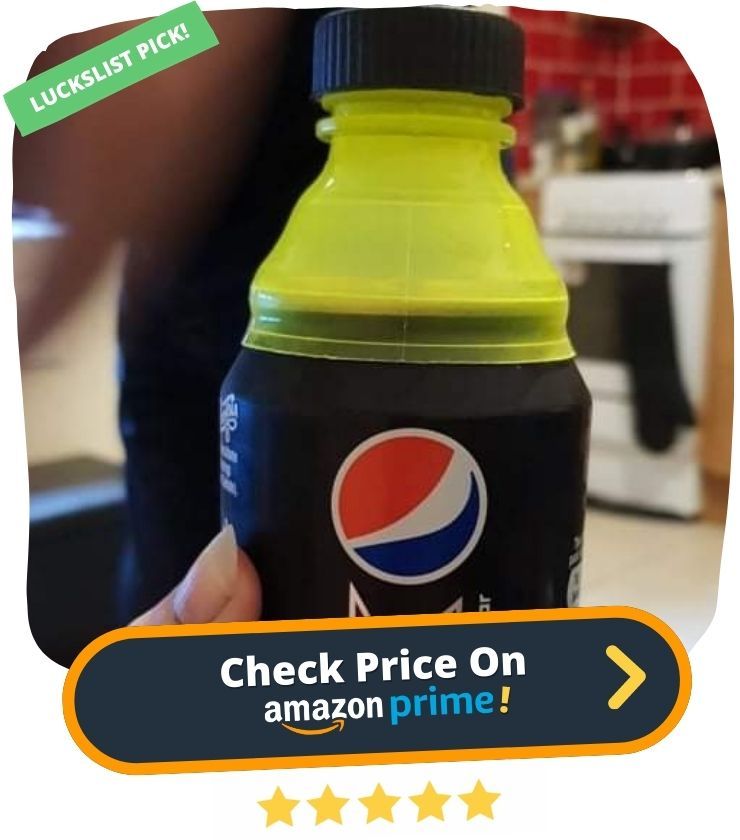 "These are really stiff and hard to put on the first few times but they work perfectly, don't leak, and don't spill. Perfect for use in my recording setup."
Amazon Review By Shanon Brooks
20. If you've ever suffered from the agony of chafing, you know that it's not a laughing matter. But with Lanacane Anti-Chafing Gel, you can finally put your thigh rubs, nipple chafes, and saddle sores behind you! This amazing gel forms a breathable barrier on your skin to prevent and aid healing of those painful areas caused by repeated rubbing. And because it dries on contact and is non-greasy, you'll enjoy long lasting relief without dealing with any messy residue.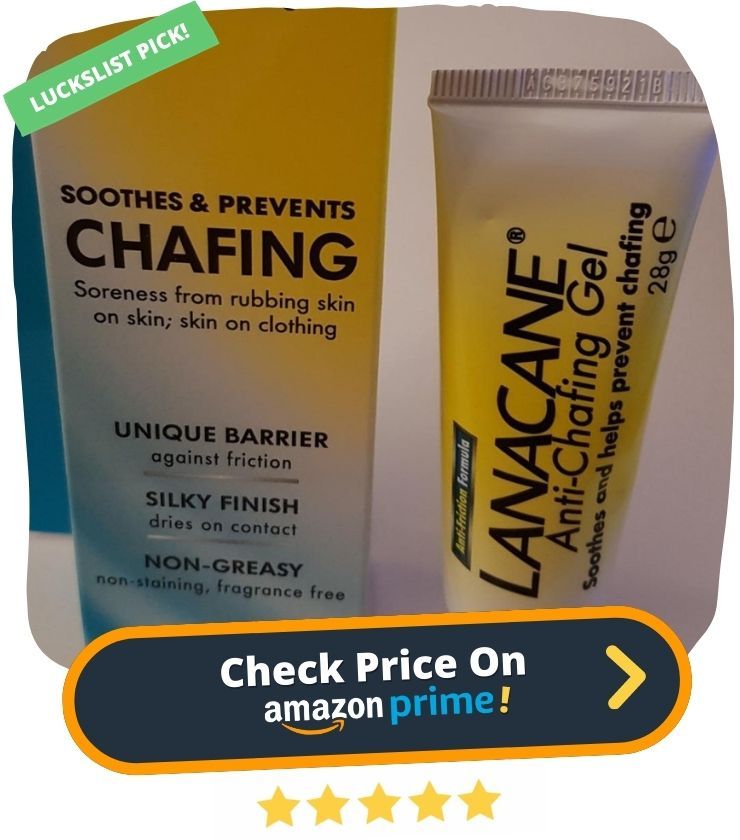 "This is absolutely amazing! I bought 2 by accident but I don't regret it! I don't think it's the longest lasting but it's quite small so you can easily fit in a bag and take it with you to reapply. And you only need a little bit. I know people have different areas they'll want to use it in, but for my it's the very top of my thighs that chafe."
Amazon Review By Kathryn
21. Looking for a way to keep your face shine-free all day long? Meet the Revlon Oil Absorbing Volcanic Face Roller! This bad boy is made of real volcanic stone, which instantly soaks up excess oil, giving you fresh, matte skin. Plus, it feels amazing when you roll it across your face – like a mini facial massage! Use it on a clean or finished face – it won't mess up your makeup.
"I like that it's working as expected, it's easy to use and it's small enough to fit in a pocket, it's easy to clean."
Amazon Review By Sabina
22. Looking for a way to get rid of all that dead, rough skin on your feet? Well, look no further than the new Derma V10 Exfoliating Foot Peel Mask! This 90 minute treatment is enriched with tea tree and peppermint oils, and after just 7 days, your feet will be soft and silky smooth! So why wait any longer? Give your feet the treatment they deserve and pick up a pack of Derma V10 today!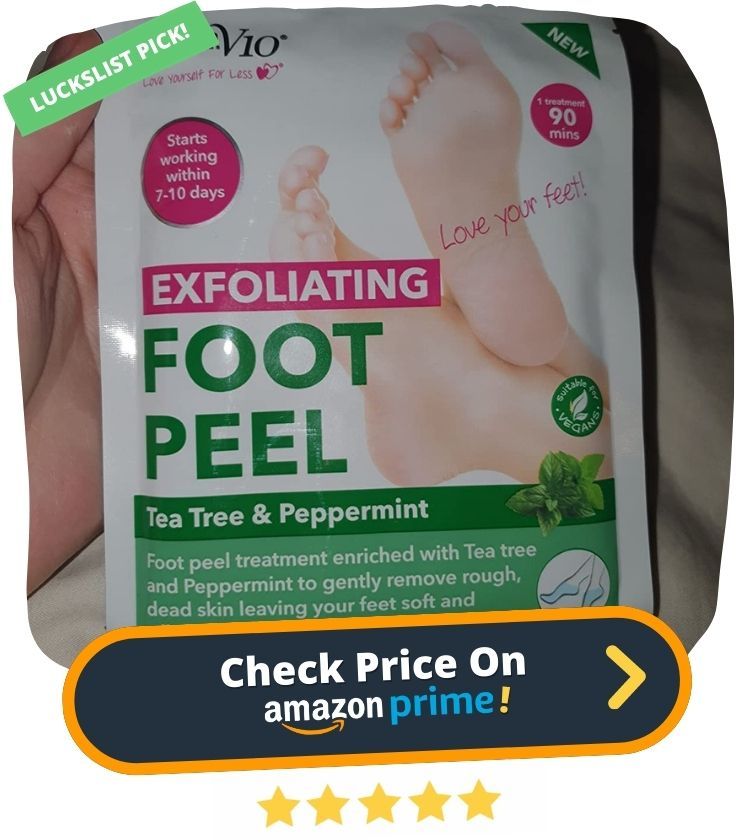 "I'm not the kind of guy who would normally go in for this stuff. But I had dry feet and gave it a try I was so pleased with the result. I really did work and even my xxxl feet fit inside the bag."
Amazon Review By Joseph
23. Looking for a way to get a sun-kissed look all year round, without having to spend hours in the sun? Look no further than Garnier Summer Body Gradual Self Tan Moisturiser! This gradual tanning moisturiser is perfect for dry skin, as it intensively hydrates all day long while also giving you a natural-looking tan. Summer Body is specially developed by Garnier to be fast-absorbing and easy to apply, so you can get an even tan with no hassle.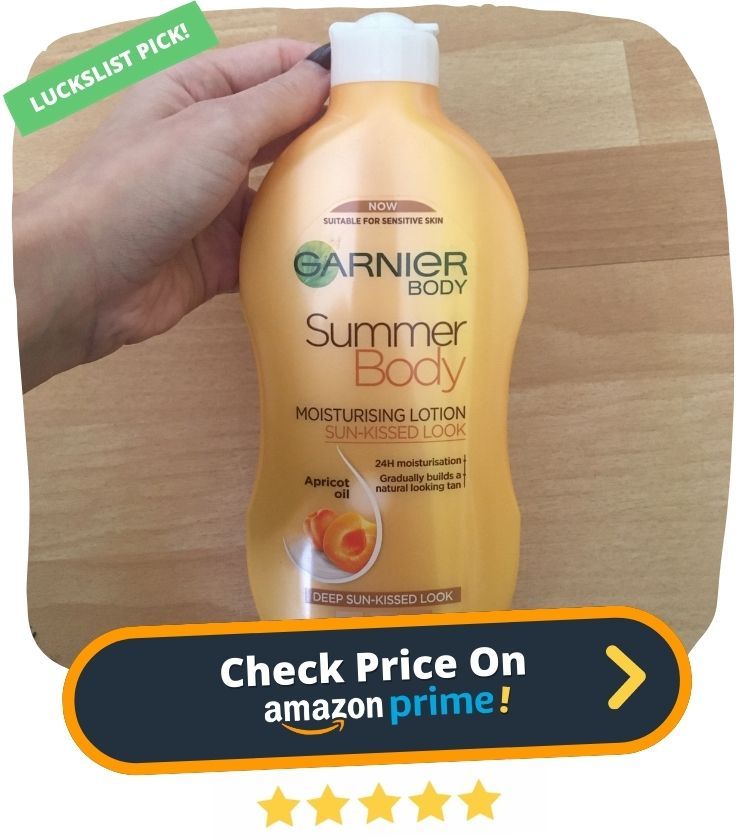 "Used it almost every day during the hot weather. It kept my skin soft and with a little shine. I always used weekly previously to keep my dry skin looking healthy and now, when my skin looking a little dry."
Amazon Review By NanaTeresa
24. Looking for a body oil that will make you look and feel like a million bucks? Look no further than Vaseline Intensive Care Cocoa Radiant Body Oil! Packed with pure cocoa butter and micro-droplets of Vaseline jelly, this luxurious body oil quickly absorbs into dry, rough skin to deliver long-lasting hydration and radiance.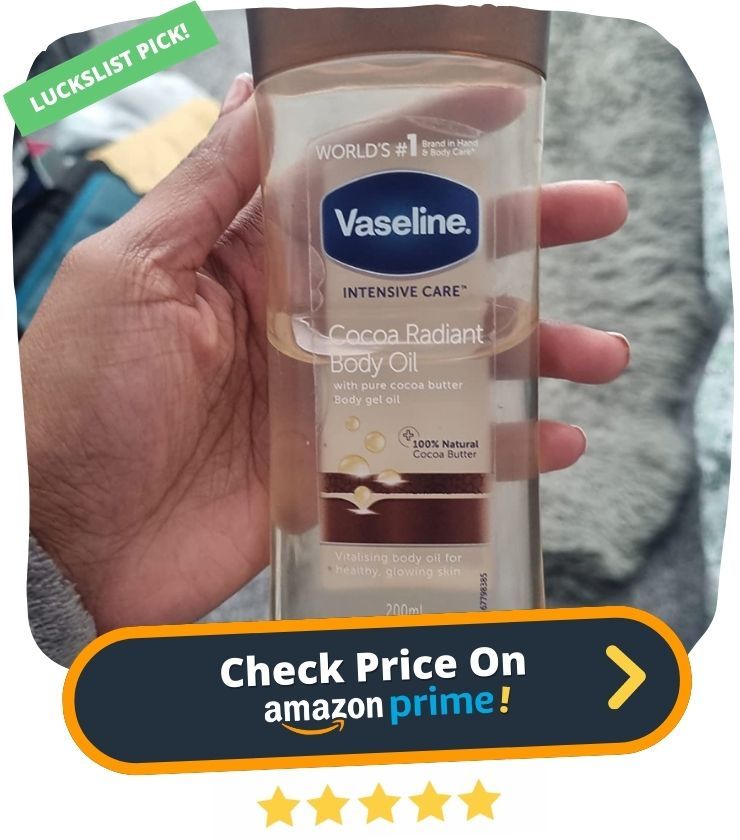 "After a shower it is lovely to use."
Amazon Review By Mrs W
25. Looking for a travel adapter that covers more than 150 countries? Look no further than the HulGO Volt Worldwide-Travel-Adapter! This adapter is perfect for international travel, with a UK US EU & AU/CN plug adaptor that covers all your needs. It's also great for charging multiple devices at once, with a Smart IC feature that automatically boosts charging and adjusts the current output according to usage.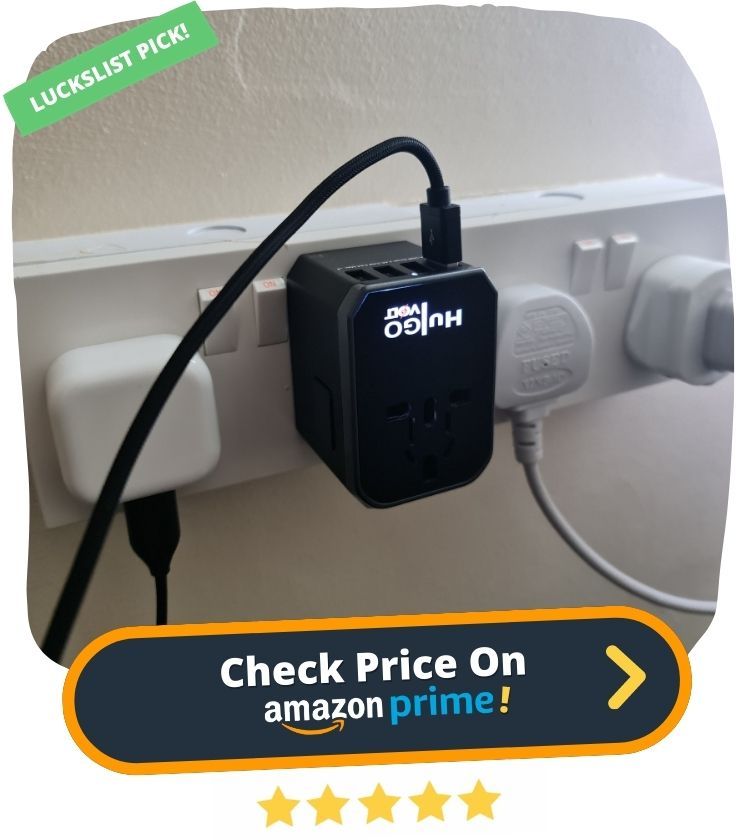 "Great product and comes with a case 👍"
Amazon Review By Alan O'Connell
26. Looking for a way to keep your favorite fragrances organized and at the ready? Look no further than our Refillable Perfume Bottle! This handy little bottle comes in three different colors, each with its own glass visual window so you can see how much perfume is left. The lipstick design makes it a stylish accessory for any purse or cosmetic bag. Plus, the fine mist spray pump ensures an even, consistent application every time.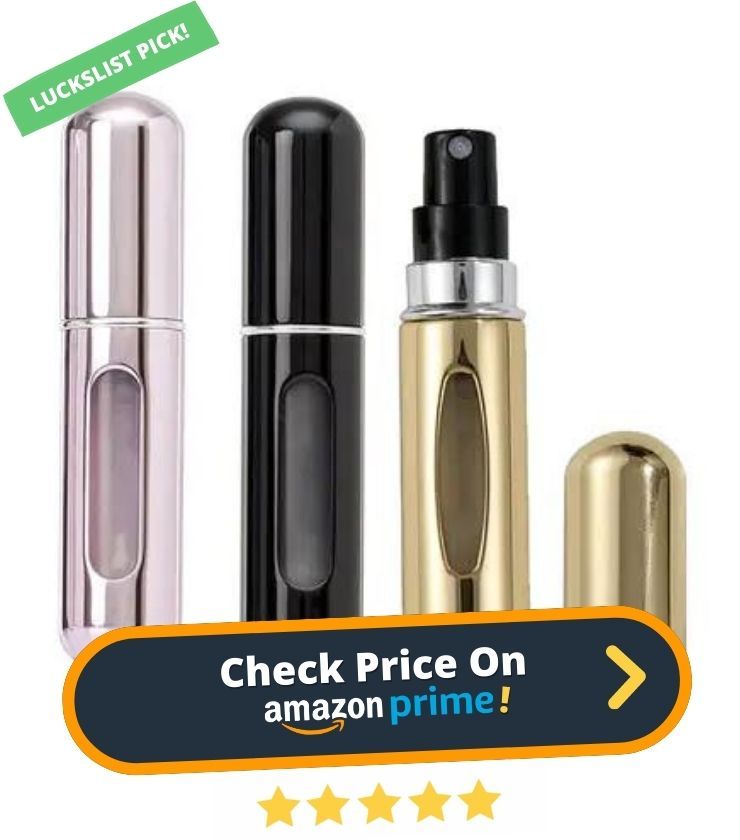 "Very handy if your perfume bottle is too big and heavy to carry around. This little bottle fits in the smallest purse so you can refresh anytime you want when you are out all day. Love it."
Amazon Review By M.KAR
27. Looking for a way to reduce food waste and keep your fridge looking clean and organized? Check out this Fridge Liner Mat! Just cut to size, this mat will help you keep fruits and vegetables fresher for longer. Plus, it reduces mould growth - who wants to see that in their fridge?!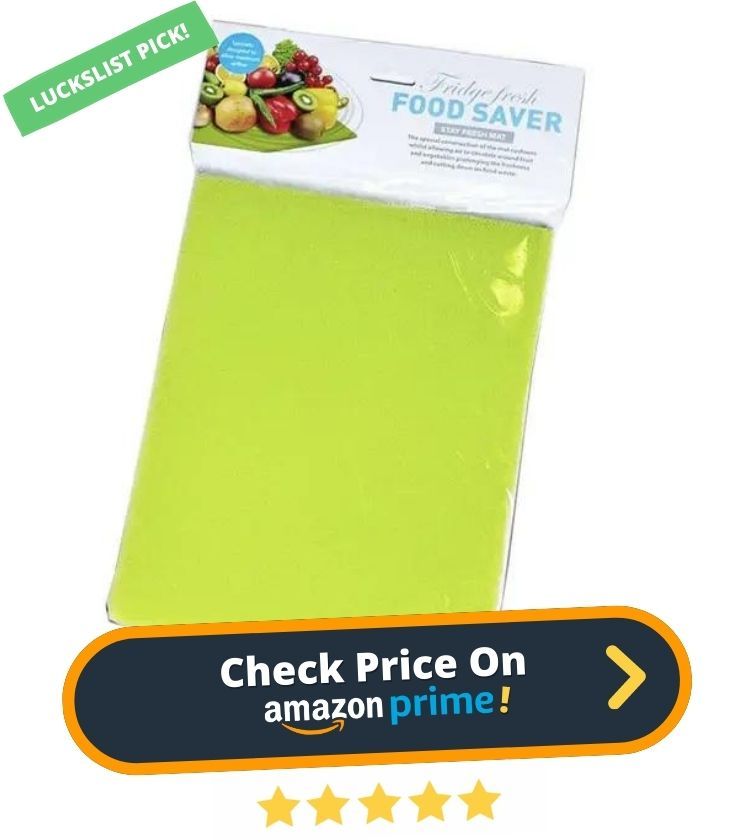 "I wasn't sure if this was going to work when I got it, but I have been looking for something that would help the fruit and veg last longer in the fridge. And I wanted something that didn't need refilling or throwing away after a couple of months."
Amazon Review By M. Birbeck
28. Looking for an easy way to take care of your indoor plants? Look no further than Miracle-Gro Indoor Plant Food Spikes! These handy little spikes make it easy to give your plants the nutrients they need, without any hassle. Just insert them into the soil and let them do their work!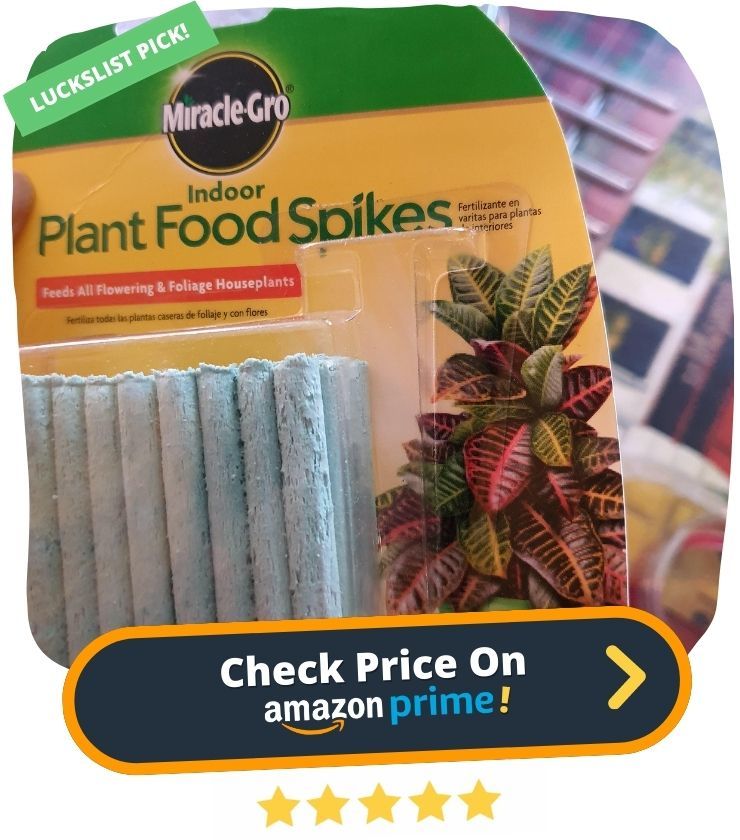 "Used for a monstera. It had stopped growing. I used three sticks in the pot and suddenly growth started up again!"
Amazon Review By Anna Ritchie
29. Looking for a way to keep your plants healthy and hydrated, even when you're on vacation? Look no further than DIVCHI Self Watering Globes! These nifty little devices are made of high-quality PVC material and can water your plants for up to two weeks at a time. Simply fill them with water and insert into the soil - it's that easy! Plus, they're great for use with potted plants, houseplants, patio plants, and hanging plants.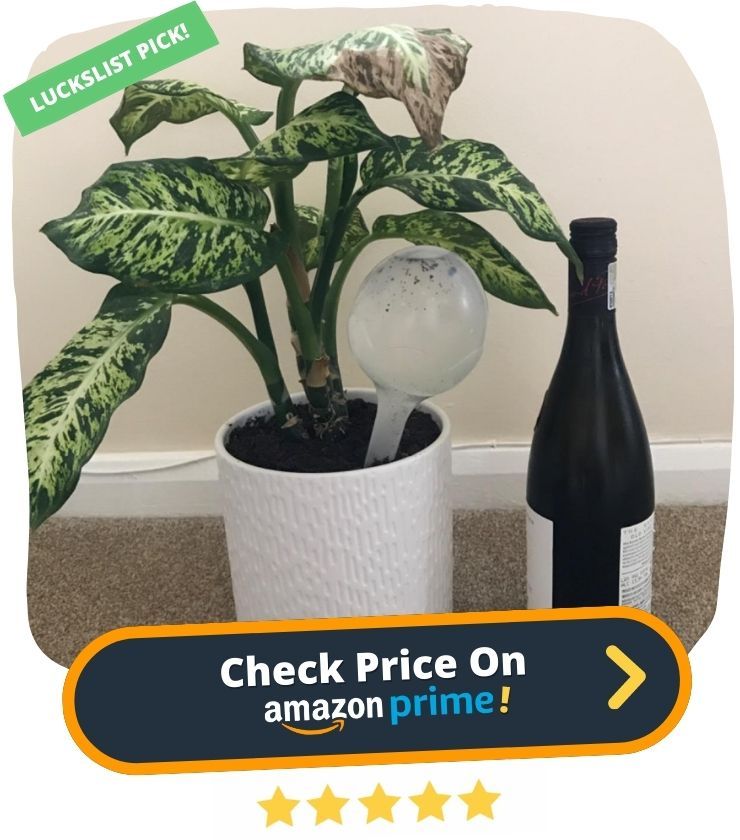 "Does the job & larger than most I've seen. Perfect for this heatwave!"
Amazon Review By An Amazon Customer
30. Looking for an easy way to style your baby's hair? Look no further than the Cantu Edges Baby Hair Styler! This 2-in-1 styler comes with a boar bristle brush to gently smooth baby hair and a comb to sculpt edges. Plus, the packaging may vary, but the formulation remains unchanged, so you can trust that you're getting the same great product every time.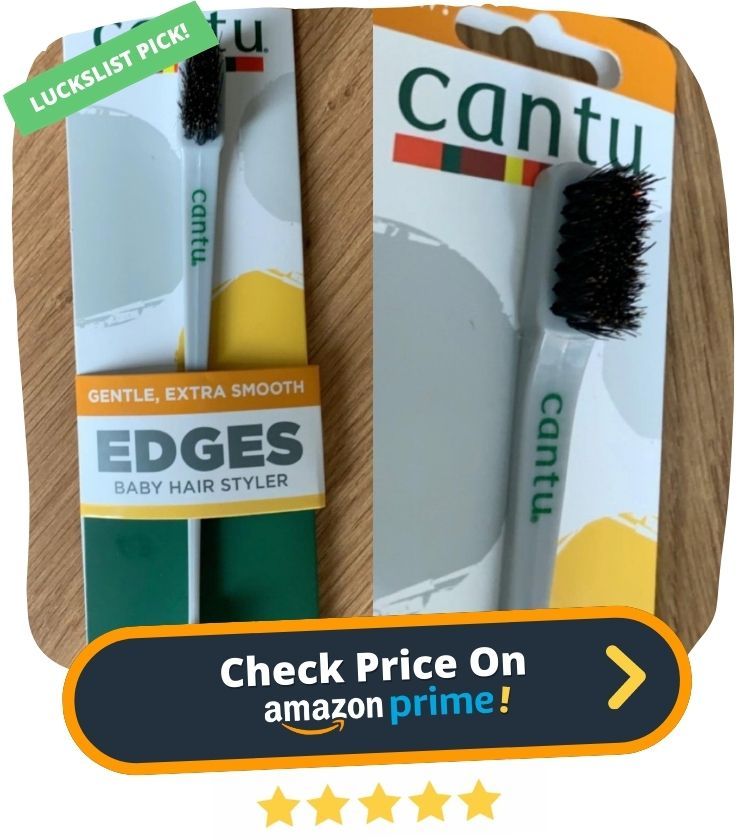 "On time delivery and unexpectedly came as a pack of 3 when expecting only one."
Amazon Review By Lianne wright
31. Looking for a new way to style your hair? Check out our FANTESI 6 PCS Hair Claw Clips! These big claw clips are perfect for all types of hair, whether it's thick or thin, curly or straight. They're also great for when you're washing your face or doing your makeup. With their French design, these barrettes will add a touch of elegance to your look.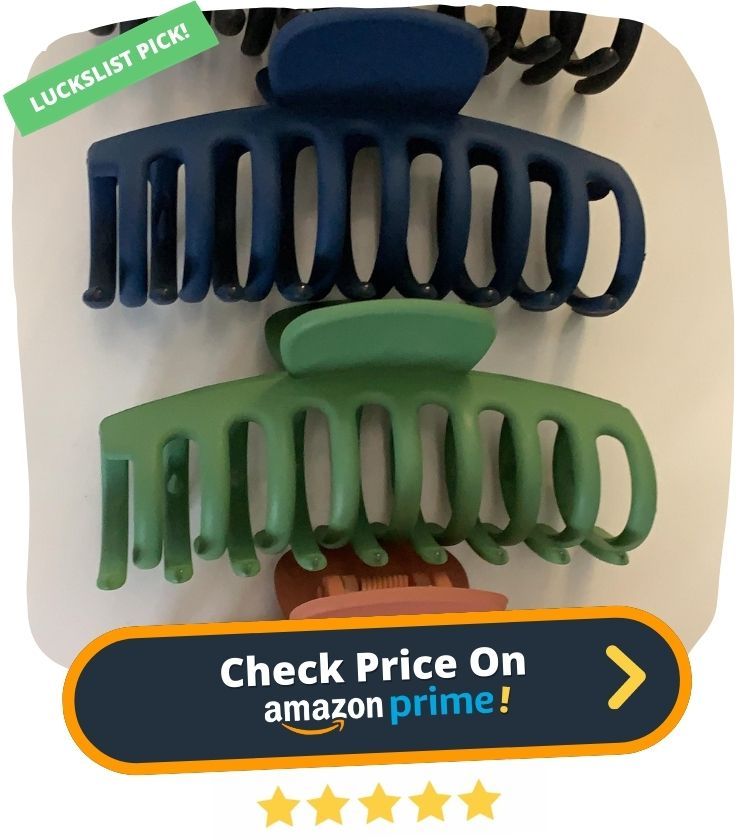 "i love them, they're all durable and i love the colours :))"
Amazon Review By sophie
32. If you're looking for a soothing and smoothing post-shave balm that minimises ingrown hairs and helps you avoid rashes, redness and bumps from shaving, look no further than Femfresh Lotus Flower Extract Feminine Hygiene Shower Gel! This pH-balanced shower gel is specially formulated to care for and protect your delicate intimate skin, and is hypoallergenic, gynaecologist- and dermatologist-approved. This makes it the perfect choice for use after hair removal by shaving, waxing or using depilatory creams.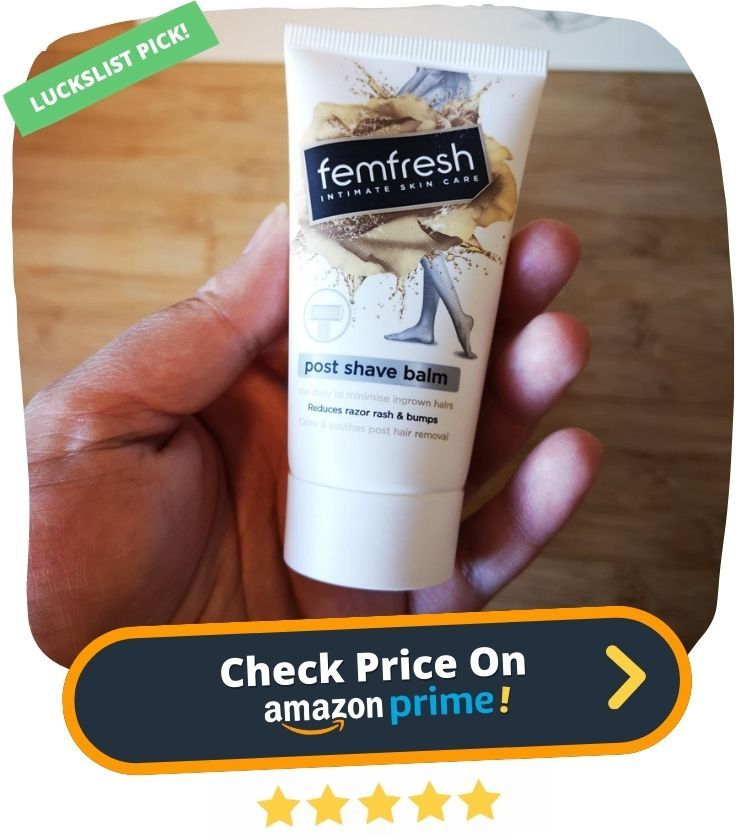 "Bought this as didn't want to take shaving foam canister on plane. Won't use anything else but this now to shave. So much nicer to use and skin feels so much smoother!"
Amazon Review By Char
33. Looking for an easy and foolproof way to make perfect ice cubes? Look no further than the WKMR Silicone Ice Cube Trays! Made of food-grade safety material, these trays are guaranteed to be safe and durable. Each tray makes 14 nice-sized cubes for a total of 28. The flexible silicone material shapes the bottom well, making it easy to release the ice cubes. The stackable and removable lid also keeps your ice cubes from absorbing freezer odors.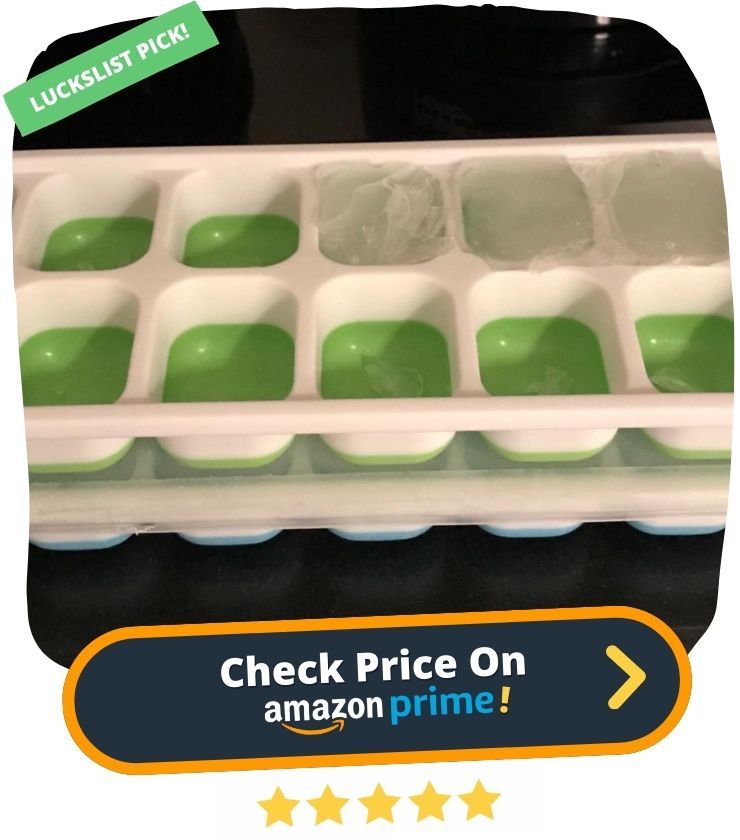 "The silicone makes it easy to get the ice cubes out. The lid can be a bit hard to get off at first. Don't know how I lived without it for so long."
Amazon Review By Russell J.