Are you looking for the perfect gift for yourself or a fellow bee lover?
Our article is here to help you decide if this adorable bee is the perfect addition to your collection!
Sunny is as sweet as honey and the perfect combination of fun and comfort. These cuddly, pillow-soft plush stuffed animals are made of high-quality materials that are sure to be a hit with both children and adults.
With several designs, these Squishmallows will be your new favorite companions. From the adorable round eyes to the fuzzy shimmering silver wings, Sunny the Bee is sure to bring on the smiles!
Not only is she incredibly cute, but she's also incredibly comfy. The soft, squishy material makes her perfect for cuddling up with on a cold night. Plus, durable construction ensures your comfy squishy will last for years to come!
How We Choose the Best for You
Our team of Squishmallow experts has personally read thousands of reviews on Amazon to find the best bee Squishmallows around!
With so many styles and colors available, it's hard to narrow down your choices!
We've created a short list of our favorites to save you some precious time!
You'll be able to quickly choose "the one" (or two!) and purchase the perfect Squishmallow as a gift for yourself or someone else!
Who Is Sunny the Bee?
Sunny is a super cute bee from the Bug's Life Squad! She is an expert when it comes to predicting the weather. She's always on the lookout for what's going to happen next, and she loves sharing her knowledge with her friends.
She plans to be a weather reporter when she's older! She's also a great listener and will always be there for you when you need someone to talk to.
Sunny is a yellow bee with silver wings that shimmer. Her tummy is striped in black and she has two curled black antennae. She has big, bright eyes, a fun, smiling mouth, and pink blush on each cheek.
Her Golden Queen Bee form has 2 curled-up eyelashes, and a gold crown on top of her head. Her newest style is the same as the Queen Bee, but her coat is a yellow and white tie-dye pattern!
Be on the lookout for all her latest fashions!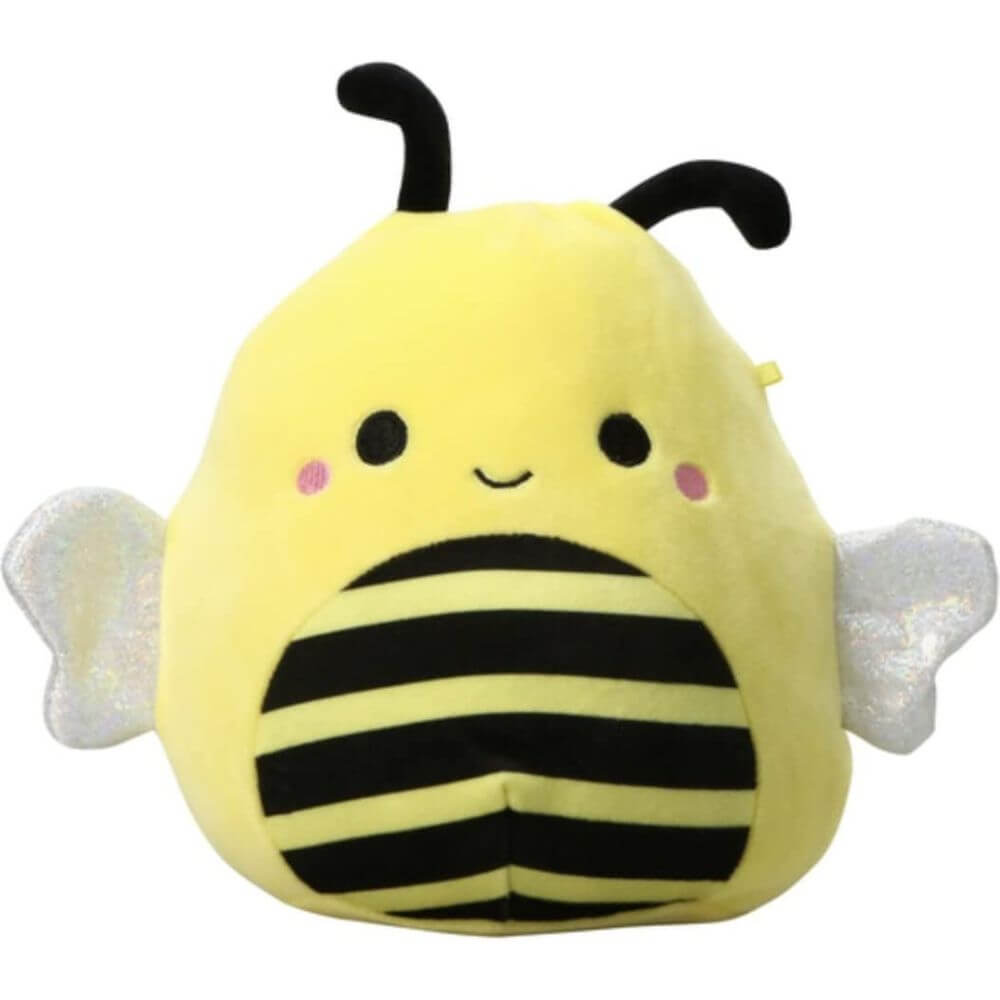 The original Sunny the Bee!
Check Price on Amazon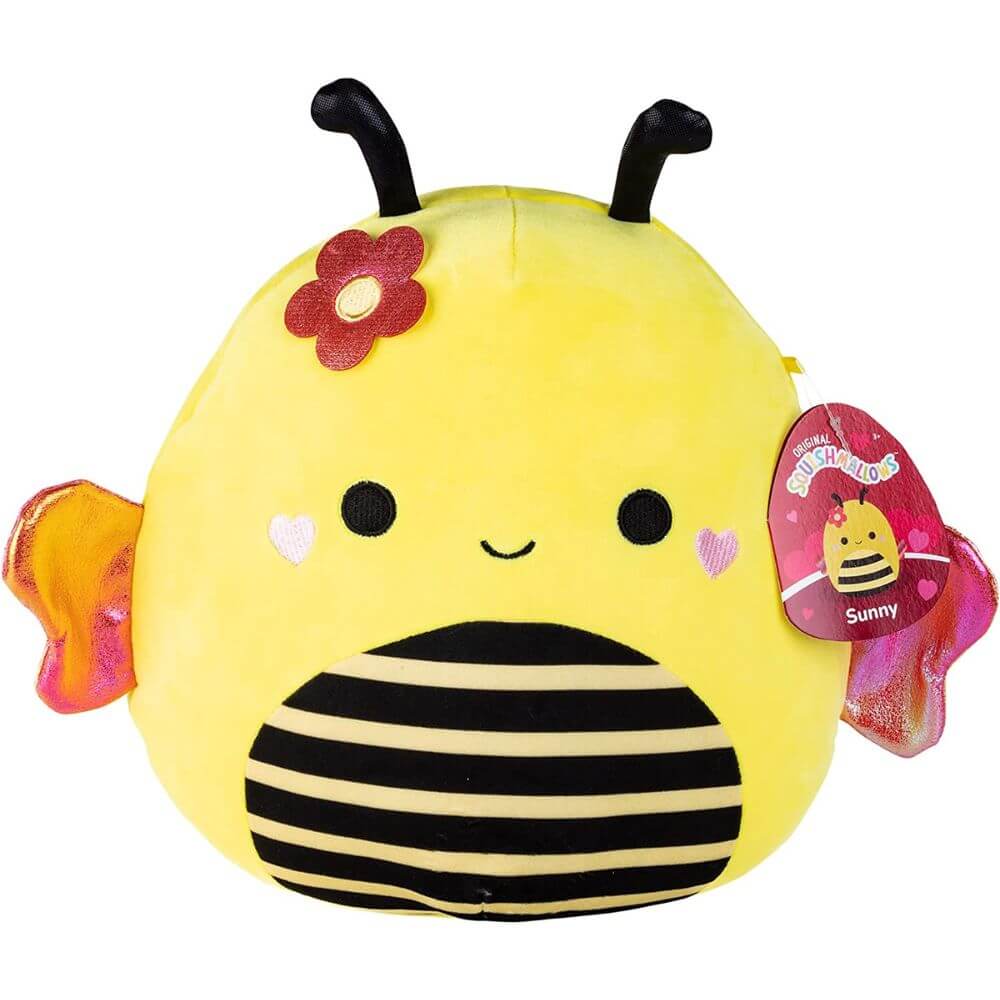 This sweet Valentine's Day edition is wearing a pretty pink flower and has a heart on each cheek!
Check Price on Amazon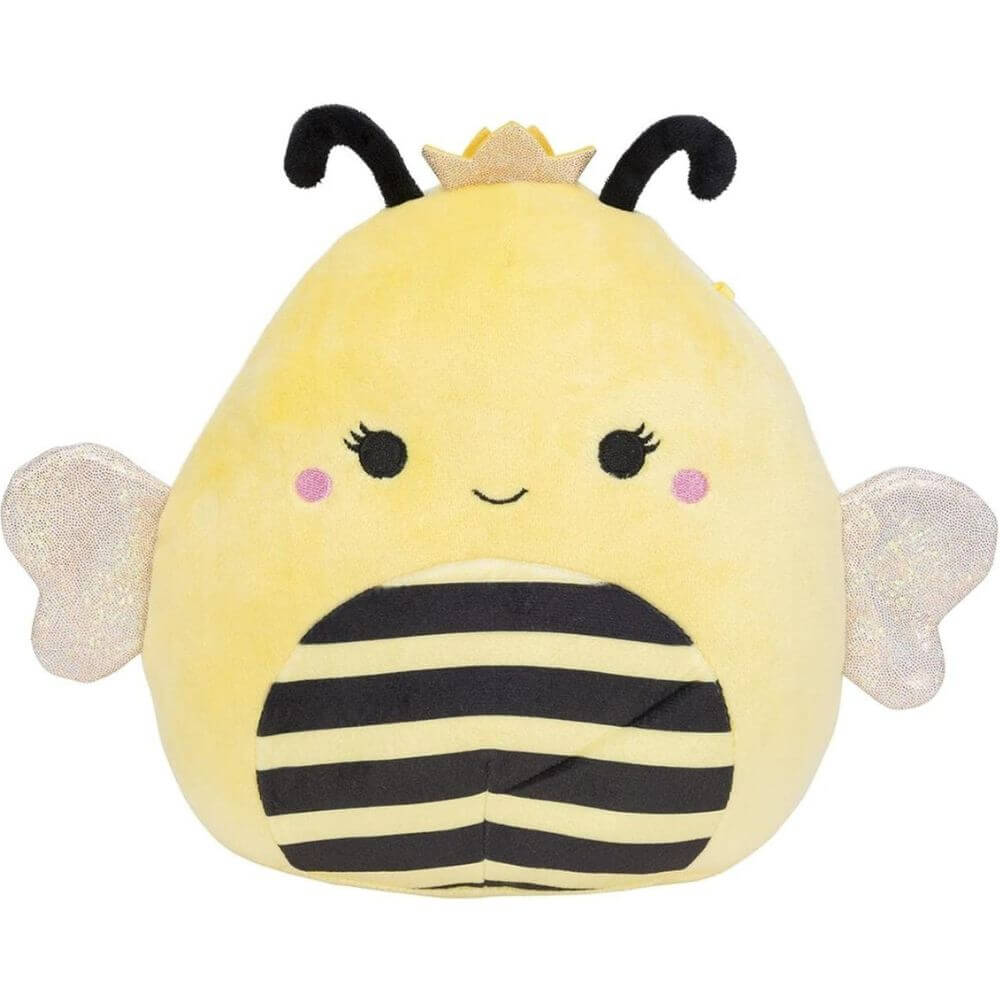 Sunny looks even cuter with her curled-up eyelashes and crown - definitely rocking the Queen vibe!
Check Price on Amazon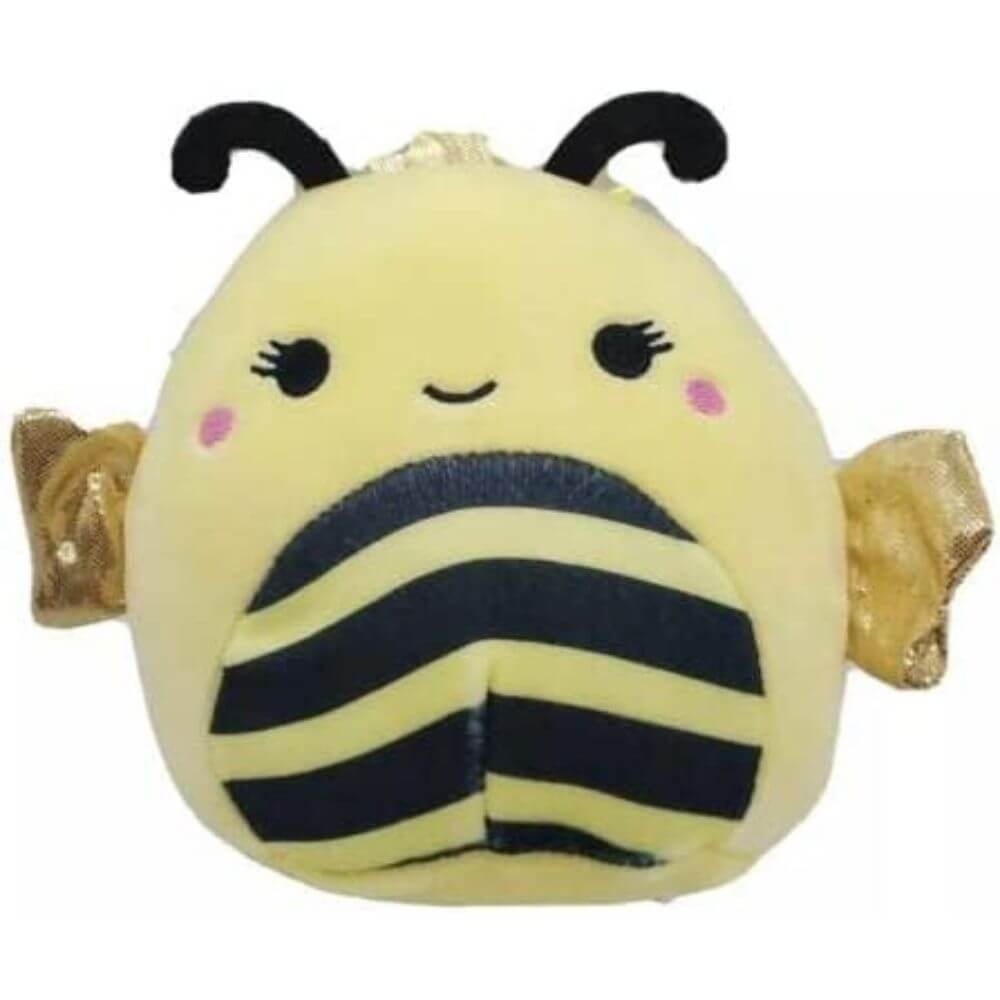 A special version with Sunny wearing golden wings and a golden crown!
Check Price on Amazon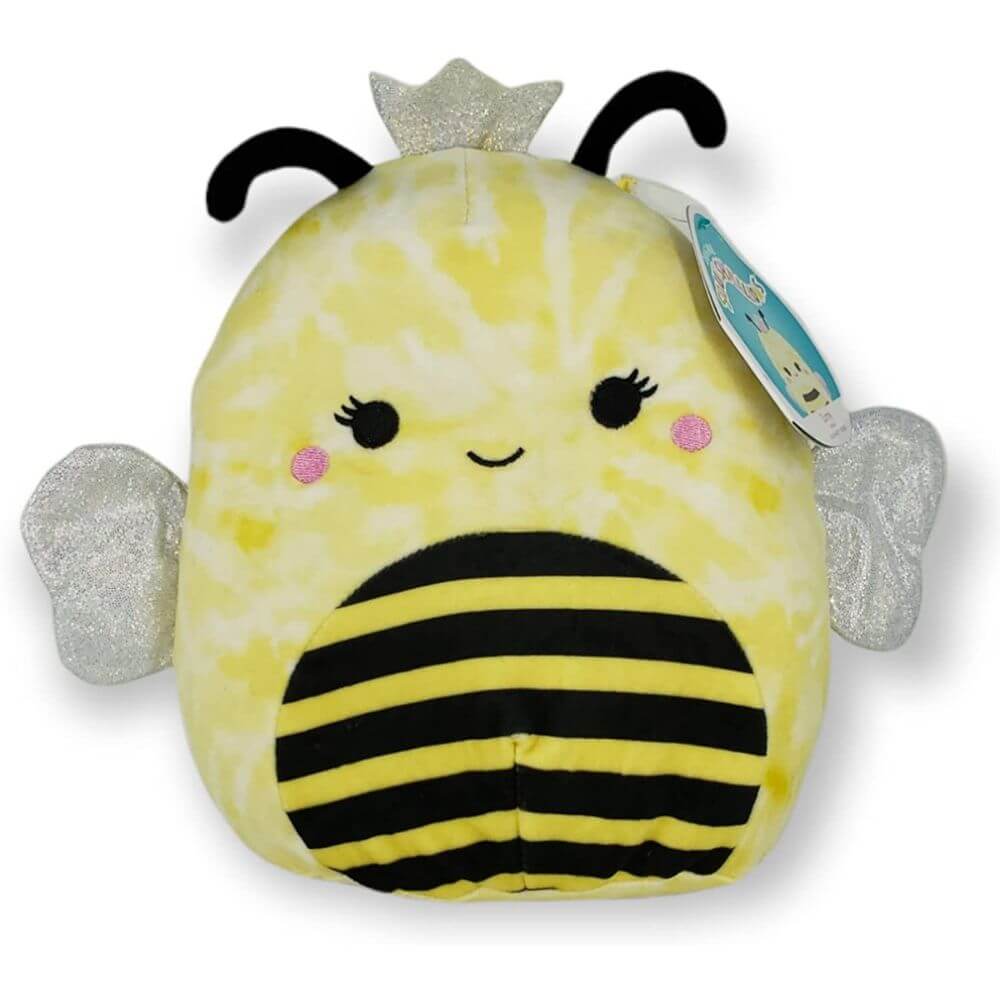 What more can we say - tie dye makes all the difference!
Check Price on Amazon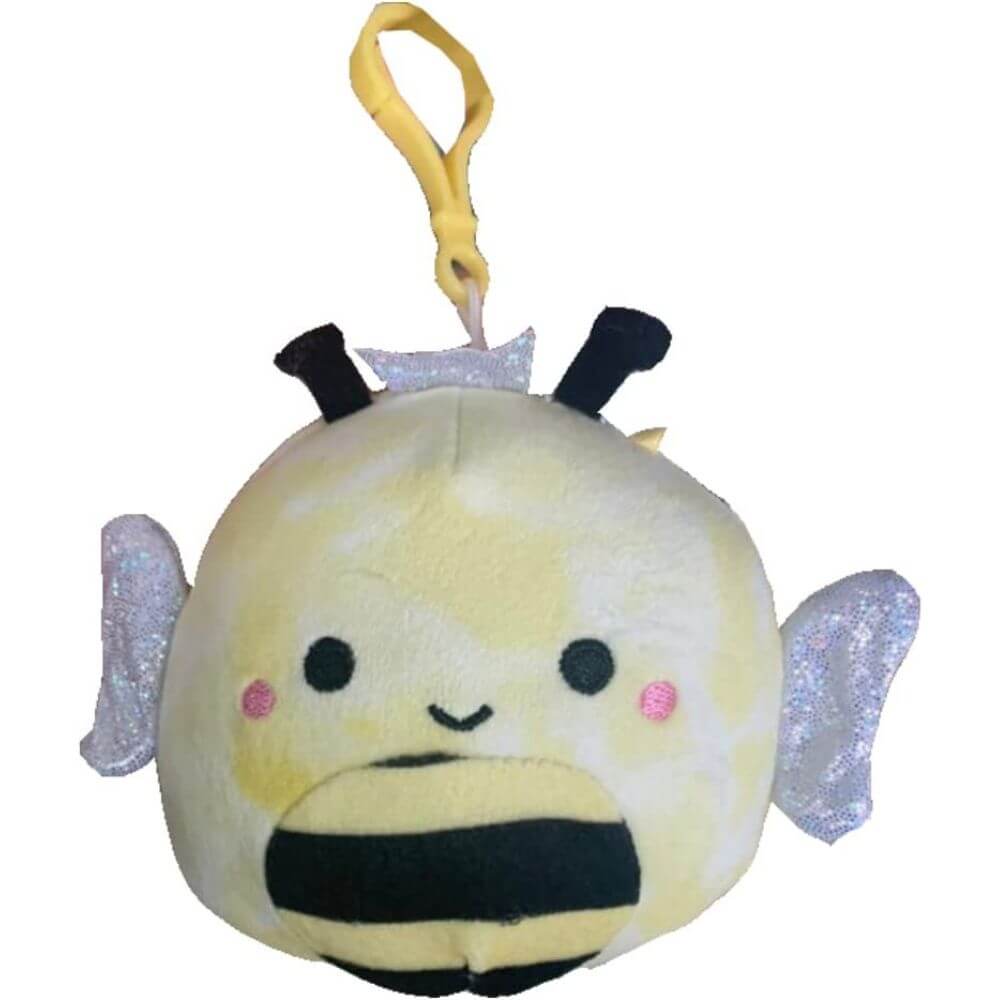 This cute little clip is perfect for your backpack, your gym bag, your purse, and anything else you can hang it on!
Check Price on Amazon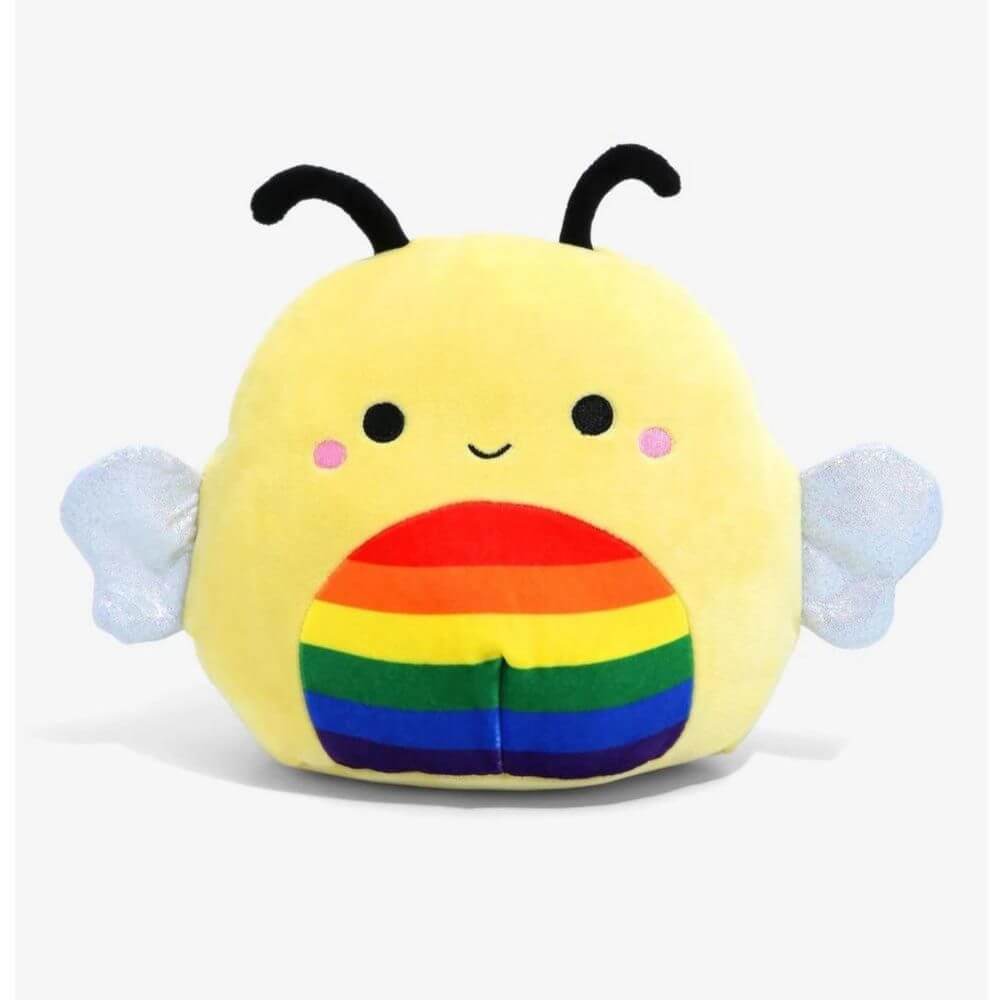 Latest fashion? A rainbow-striped tummy front and center!
Check Price on Amazon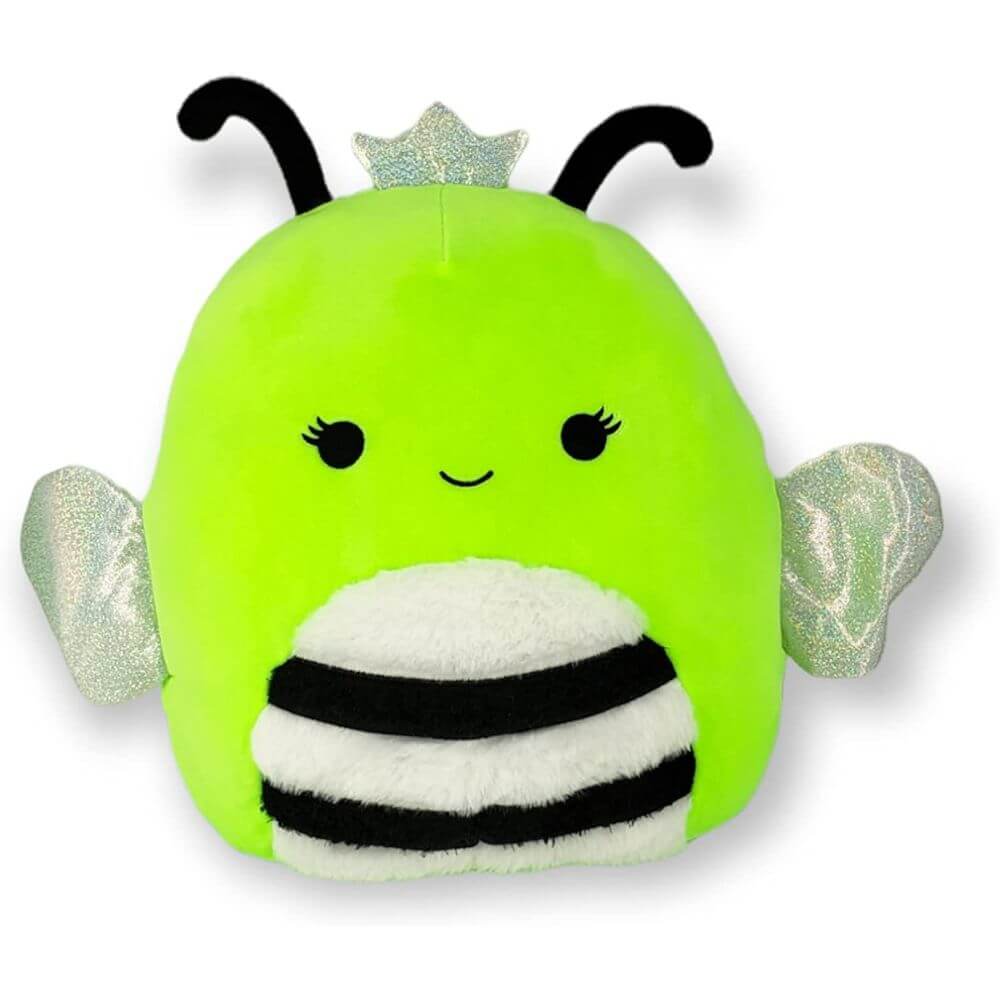 The only thing cooler than a Queen Bee is a Queen Bee that glows in the dark!
Shop This Product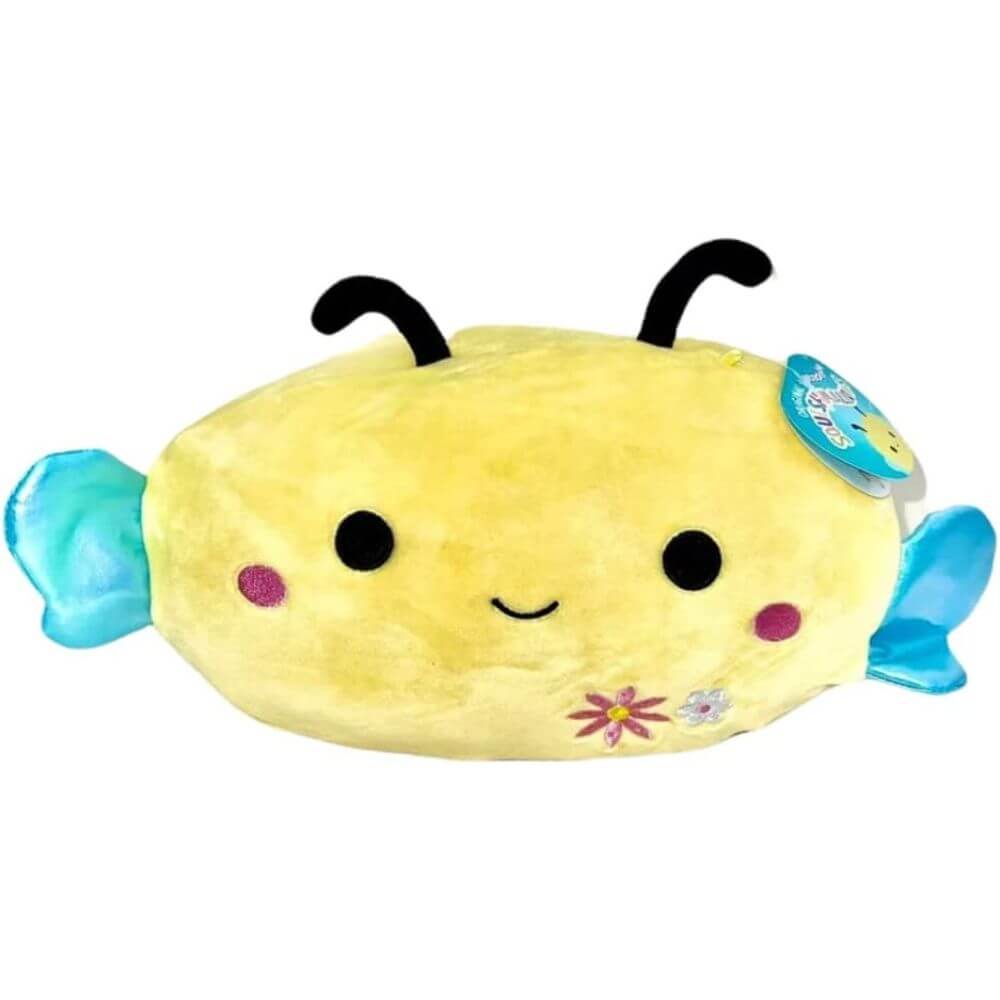 All fancied up with beautiful blue wings and flowers!
Check Price on Amazon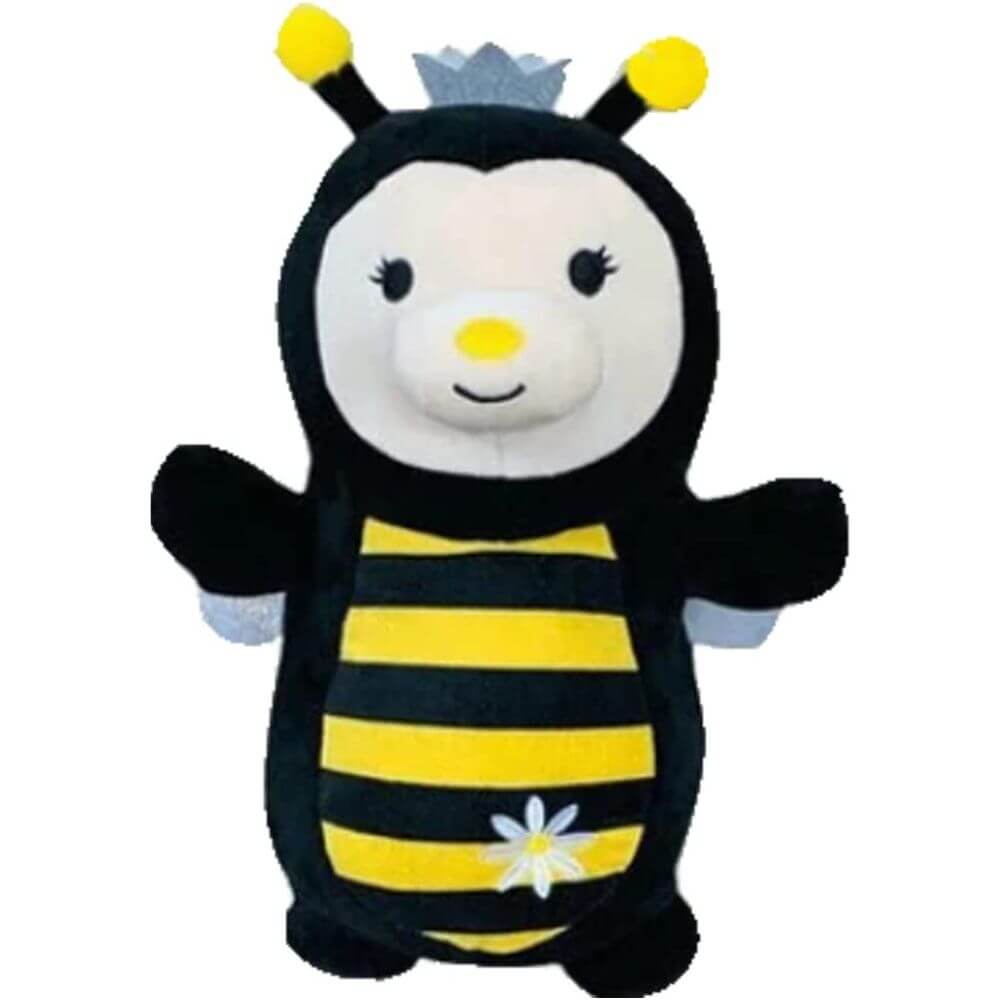 Hug Mees are just that - ready and waiting for a hug!
Check Price on Amazon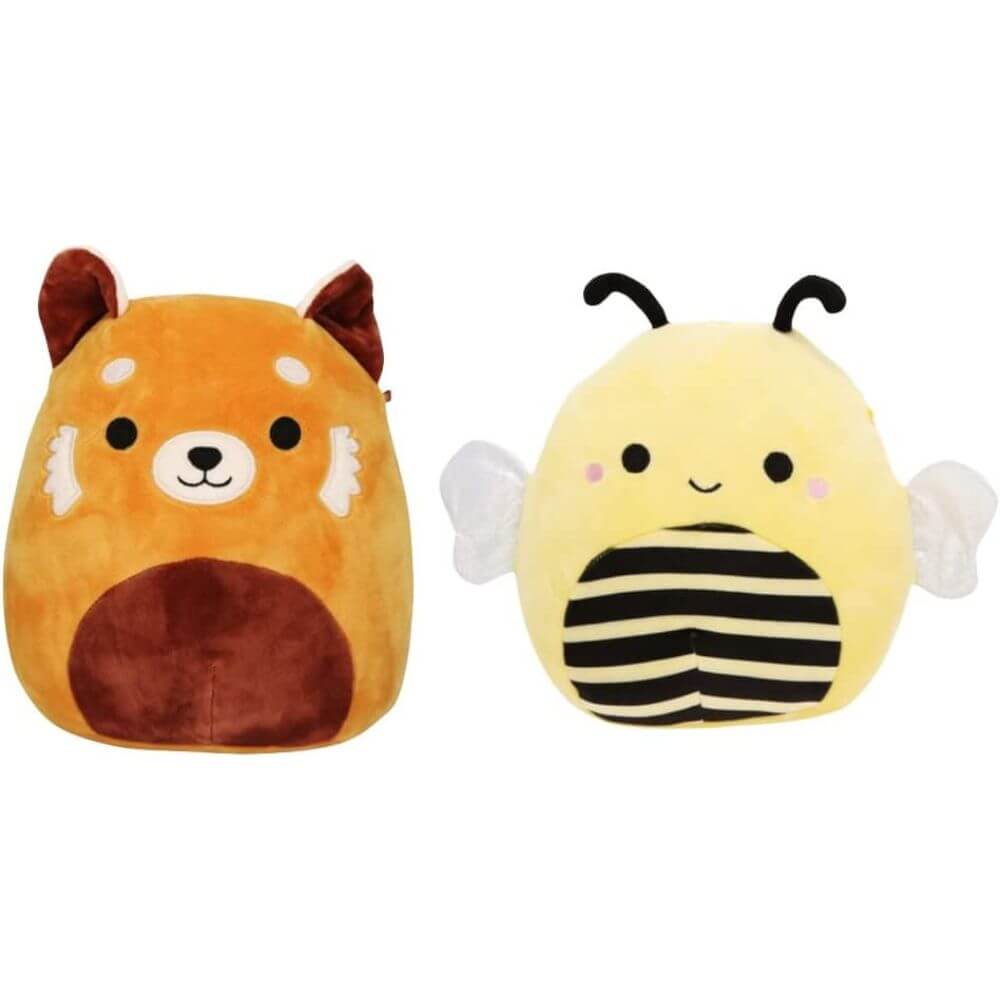 Seth the Red Panda Squishmallow is a must-have for any fan of the Squishmallow family. This adorable stuffed animal is made of the same super soft, squishy material! His bright, fun colors and unique design make him an instant favorite. He comes with his own Sunny Bee friend, making it even easier to cuddle up with the two of them.
Shop This Product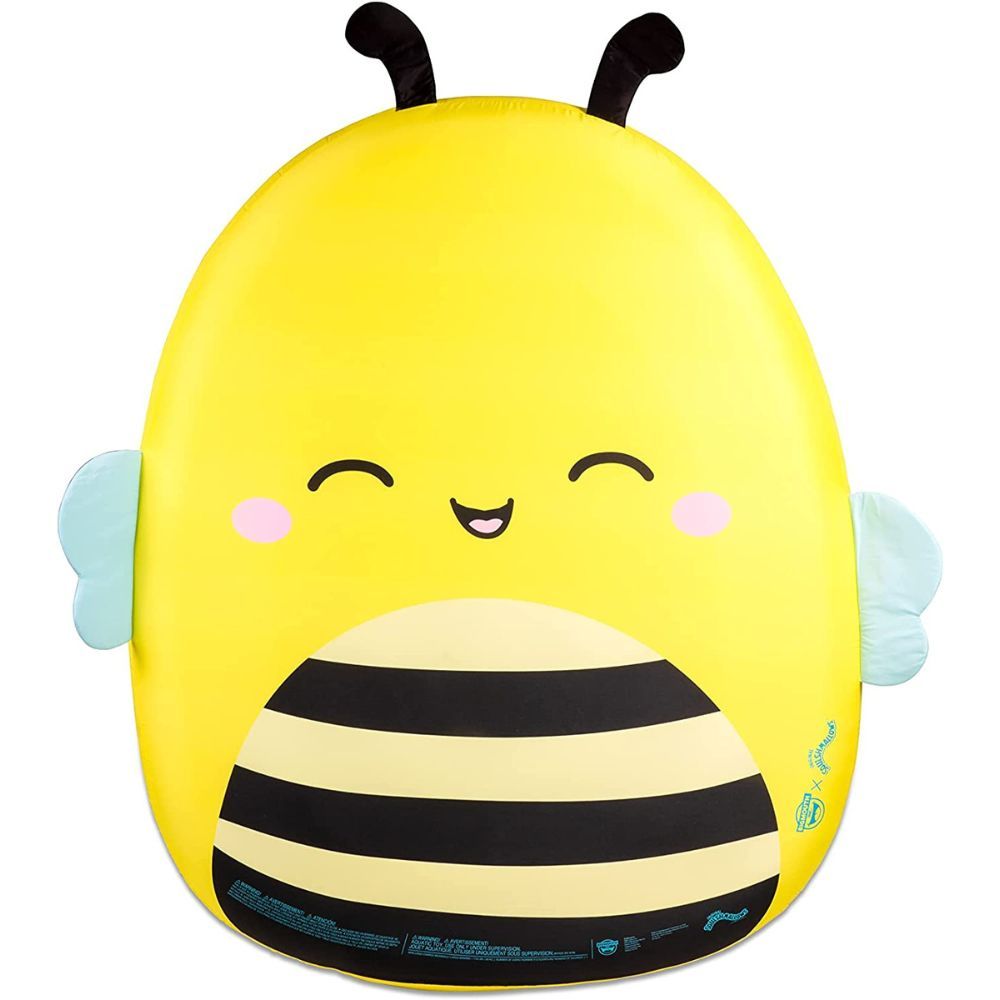 Bring the fun of Squishmallows to your pool with the Sunny the Bee BigMouth x Squishmallows Original Giant Pool Float! This 4 ft wide float features a removable fabric cover with a thick insert bladder for extra durability. Plus, its vibrant colors are sure to make a splash in the pool!
Click through to confirm specifics and weight limits.
Check Price on Amazon
Sunny the Bee Squishmallow FAQs
It can be hard to find the perfect Squishmallow!
With so many different Sunny Bee designs and sizes, it can be overwhelming to know which one you can't live without! You want to make sure you get the perfect Squishmallo
w for them, but how do you know which one to choose?
We really can't help you with that part - it's all personal preference! Which one makes you smile and gives you that comfy, warm, cuddly, fun, and buzzy feeling?
We've compiled a list of the most frequently asked questions about Squishmallows so you can at least know more about these cuddly companions.
What are Squishmallows made of?
Squishmallows have a super soft marshmallow-like texture made from polyester fabric and high-quality materials. They're perfect for snuggling with you on the couch, traveling with your team, or vacationing on a plane! Their cloud-like squishiness makes them super comfortable, and their light weight makes them easy to pack away when you've got things to do!
Can you put Squishmallows in the washer? Or in the dryer?
Per the creators, do not put a Squishmallow in a machine washer or submerge it in any water. The best way to clean these cutest, plush, squishy toys is to spot-clean them with a damp cloth. Do not put your Squishmallow in the dryer. You need to let them air dry.
How do you clean a Squishmallow?
Instead of using a machine washer, opt for spot-cleaning with mild detergent and warm water to keep your Squishmallow in top condition. This method is more gentle and will help preserve the Squishmallow shape to ensure it's ultra squeezable for years to come. just use a damp cloth or sponge to clean stubborn dirt spots. Do not scrub too hard—Squishmallows are delicate!
Who was the very first Squishmallow?
Cam the Cat, also known as Cameron, has been a Squishmallows fan favorite since he was first released. He has the honor of being the first Squishmallow ever made by Collector Number with an official release date of March 1, 2017. He continues to proudly serve as the main mascot of the beloved brand. Cam led the pack in the increased production of this wildly popular collection of perfectly-sized Squishmallows!
Time to Get Warm and Buzzy!
We hope you enjoyed our guide for the top bee Squishmallows! These cuddly toys are perfect for kids of all ages and make the best gifts. Everyone needs a yellow insect plush toy!
Check back often because we are always adding new products. When you're ready to purchase the newest member of your Squishmallows Squad, tap the button for each product to explore pricing and quick and free delivery options!
If you didn't see your favorite bee, visit the Squishmallows Store on Amazon to see more bees and so many characters you will love!
Don't get caught with your hand in the honey jar!
Enjoy the little things!
Daisy 🙂
You Might Also Enjoy These Articles: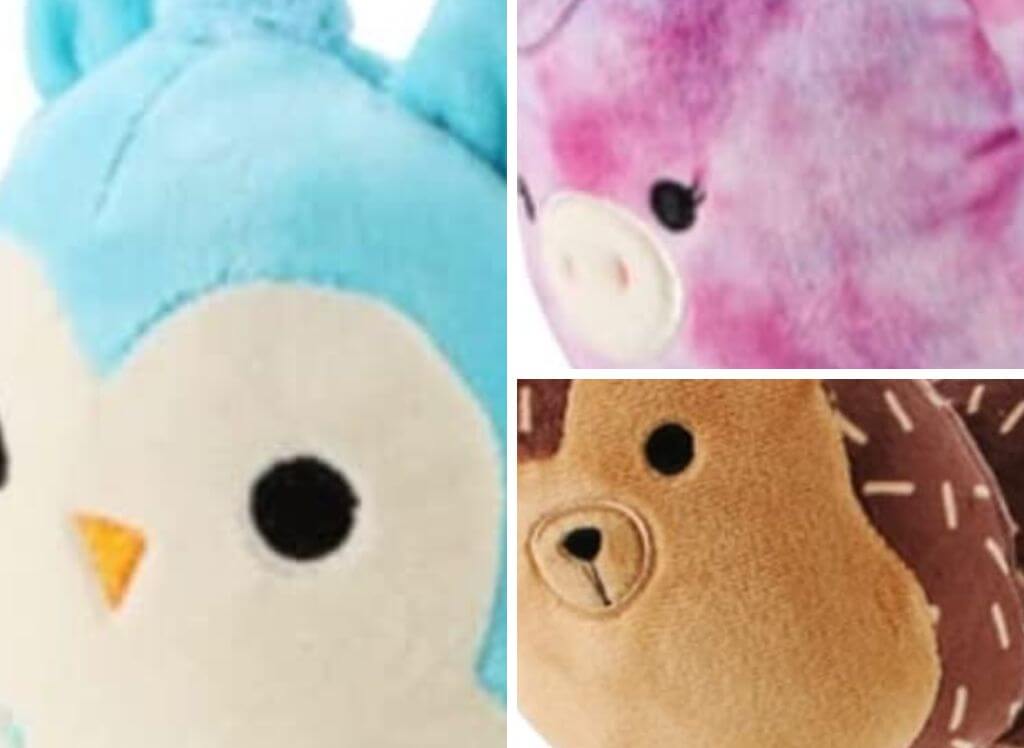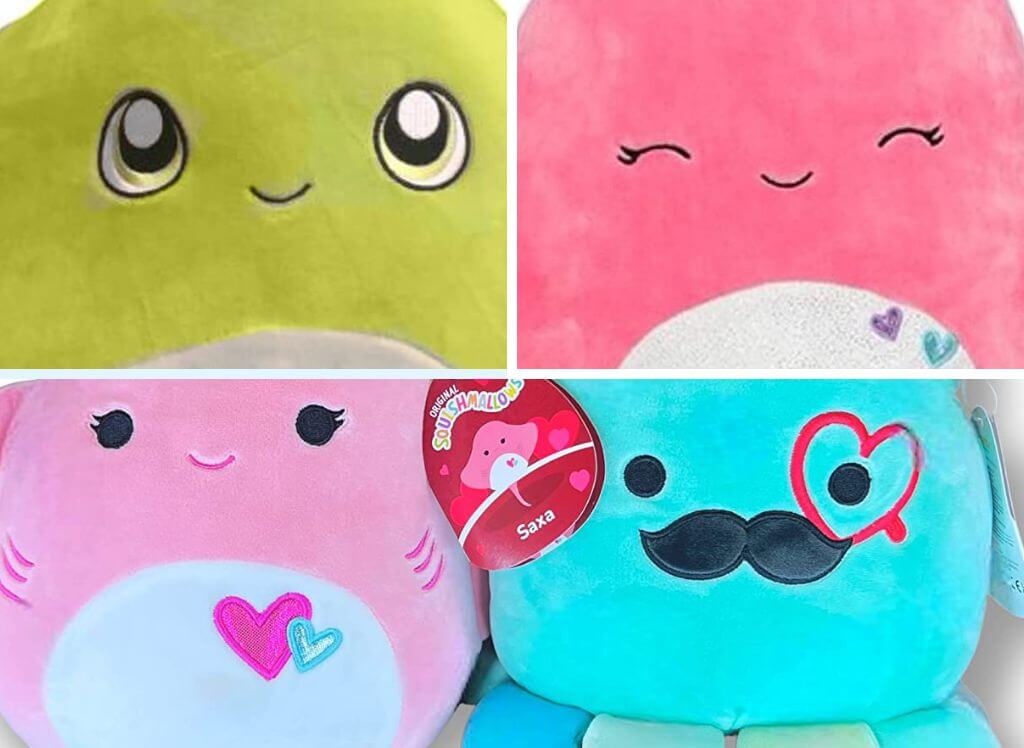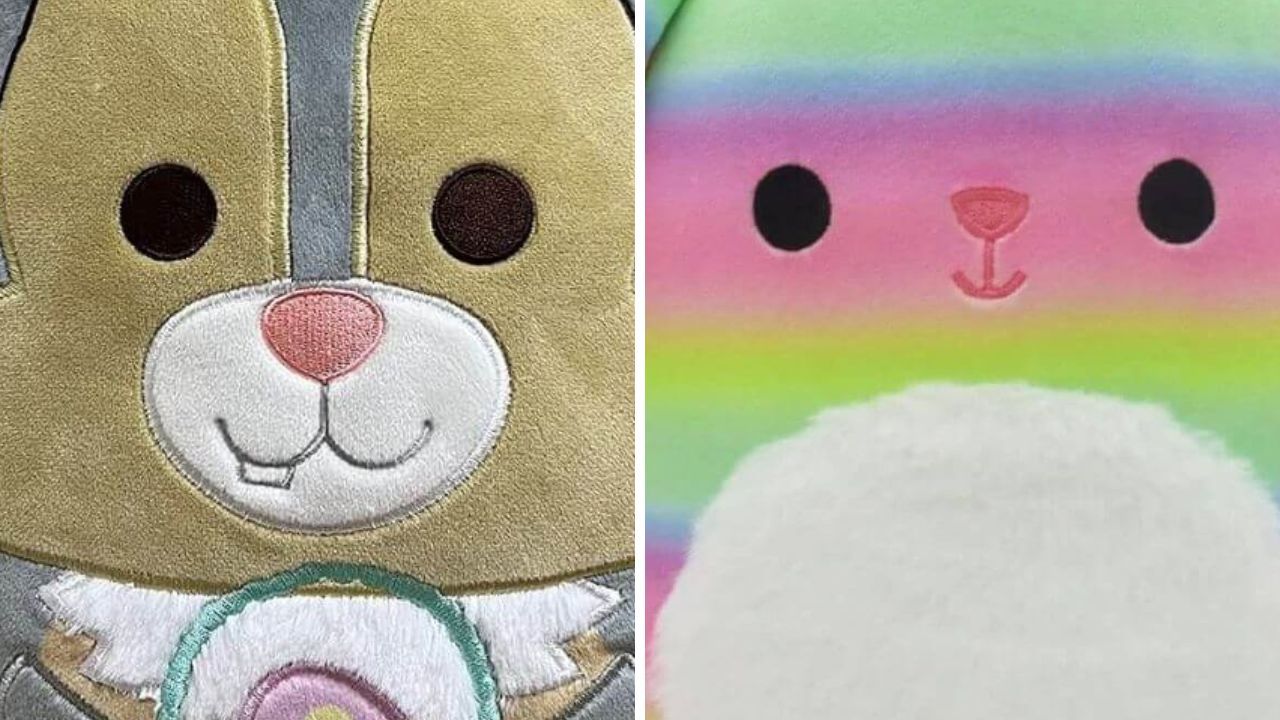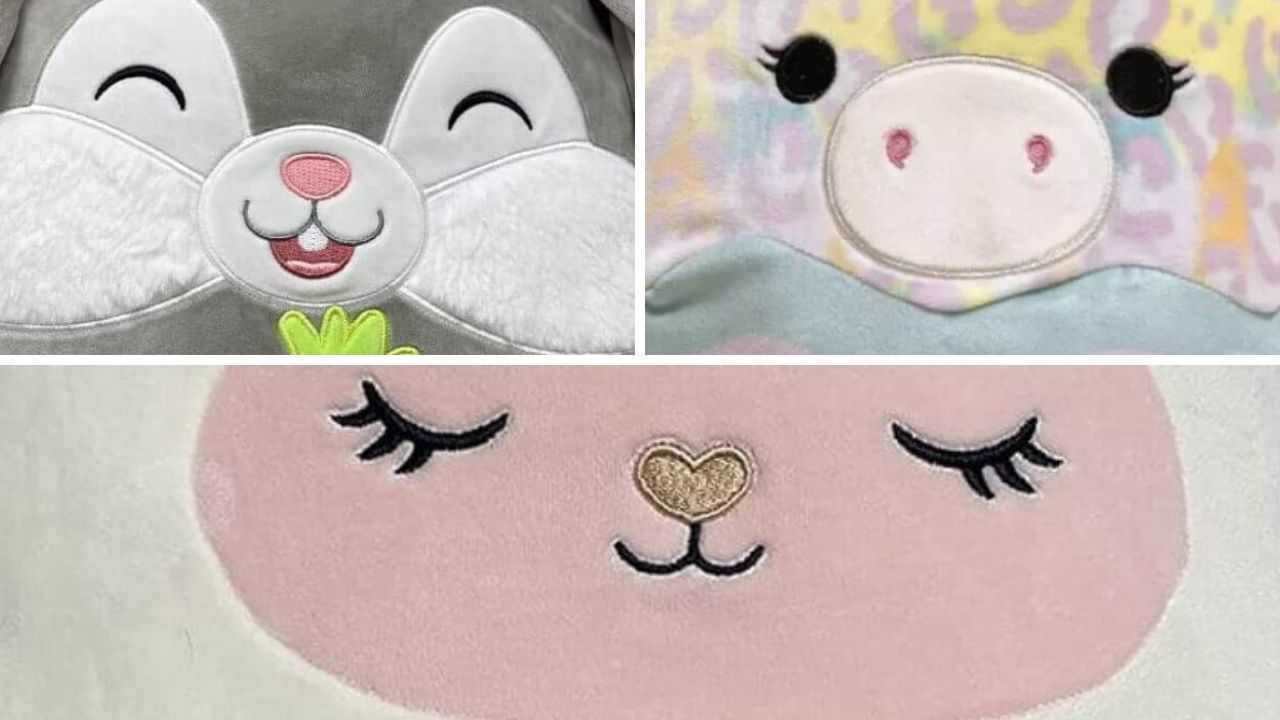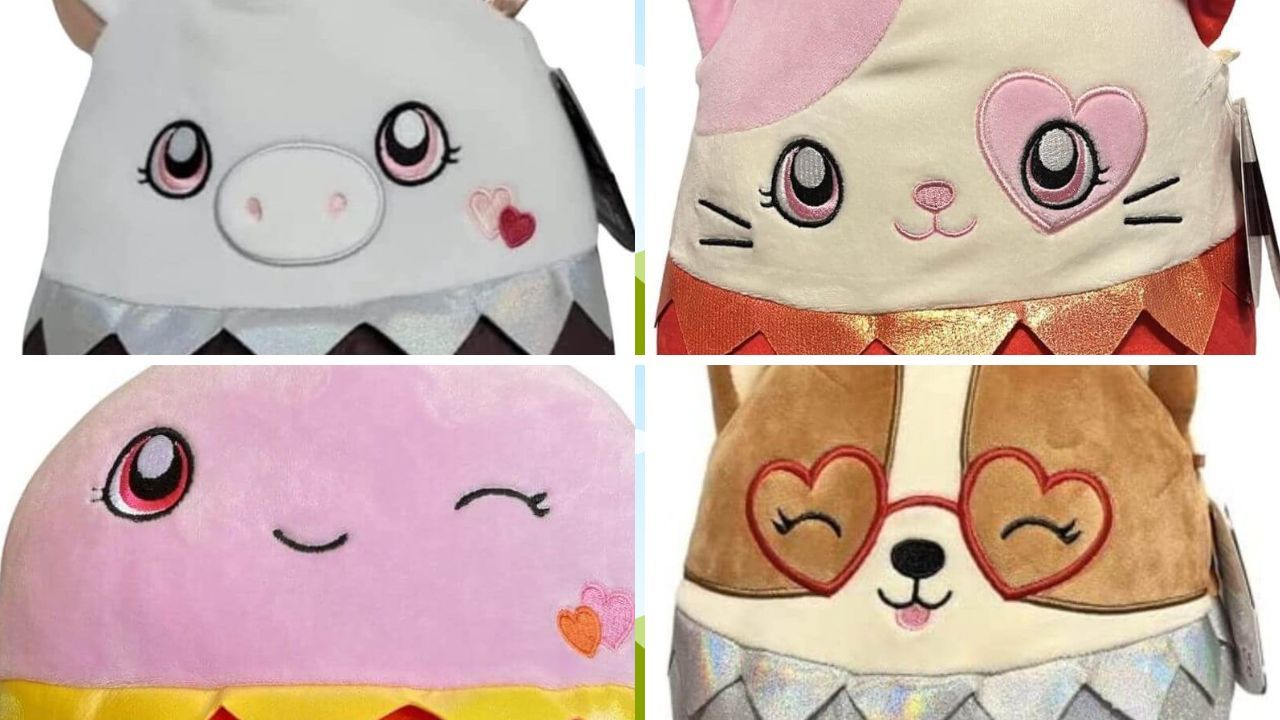 Check out another Squishmallow article on FeedbackFinds!
✴️As an affiliate and associate of Amazon and other products, we do earn from certain qualifying purchases.
Would you love to do what I do? Blog and talk about your favorite products all day? Learn how ordinary people make money on the internet by watching this
free virtual workshop!