If you're looking for an egg-cellent Easter celebration, then you've come to the right place!
We're here to recommend five of the cutest Easter Squishmallows you can stack right up! These sweeties are sure to bring some extra joy to your Easter celebrations.
These adorable plushies are the perfect way to make sure your Easter is egg-cellent! Whether you're looking for a cuddly companion or a delightful decoration, these Easter Squad Stackables are sure to bring on the smiles!
Not only are they incredibly cute and cuddly, they make the best gifts for Squishmallow lovers, enthusiasts, and collectors!
Get your Easter shopping done in a snap and grab your very own Stackable Squishy Friends today!
How We Choose Our Favorites!
To choose our favorites, we've sorted through the hundreds of Squishmallows available to find sweet stackables that are also members of the Easter Squad! We think you'll find the perfect one for this holiday season!
We always make sure that we recommend only genuine Kellytoy products with all the soft, squishy, comfort you've come to expect!
And, let's face it, we need to make sure that the ones we choose are content to take a nice long nap and get to sleep right after Easter Dinner!
Make Easter extra special this year with our selection of Squishmallow Stackables!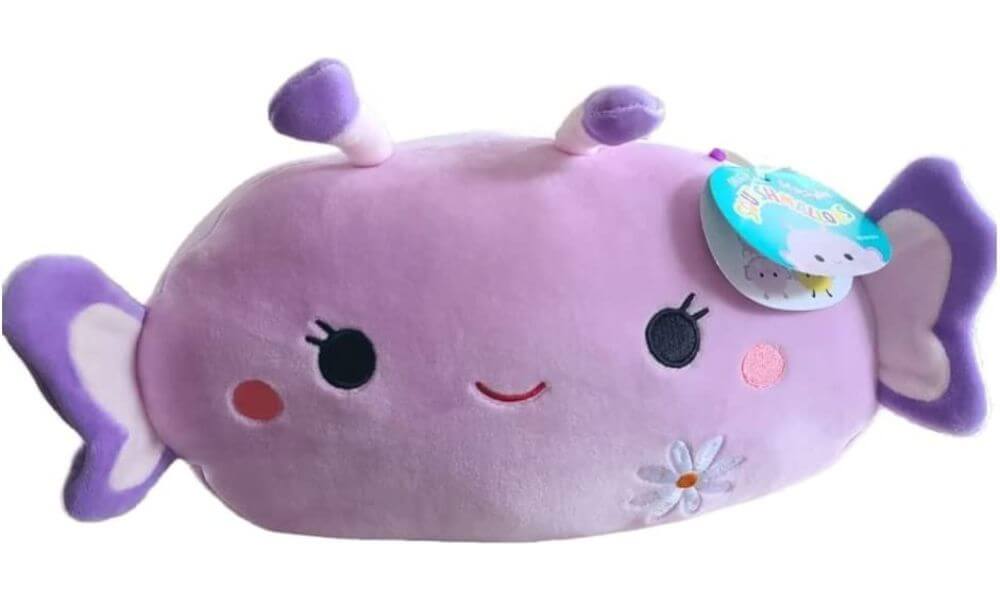 Best Easter Squad Lovely, Lilac, Outdoor Lover!
Check Price on Amazon!
Why It's A Winner
Brenda the Butterfly is the perfect addition to your Easter squad! This lovely, lilac butterfly loves to be outside and enjoy the sun. She has a green thumb and sells flowers from her garden at the farmer's market every week.
Brenda loves marigolds and phlox and is sure to be an excellent companion for anyone who loves the outdoors. Plus, she's made with super soft, marshmallow-like material, so she's cuddly and ready for hugs!
Know A Little Bit More
These Squishmallows are not just adorable, they are durable too! They can be stacked, tossed, and squished, making them the perfect snuggle buddy. They are also easy to clean and suitable for ages kids of all ages.
Get your own Brenda the Butterfly Stackable today and let her bring you year-round sunshine!
---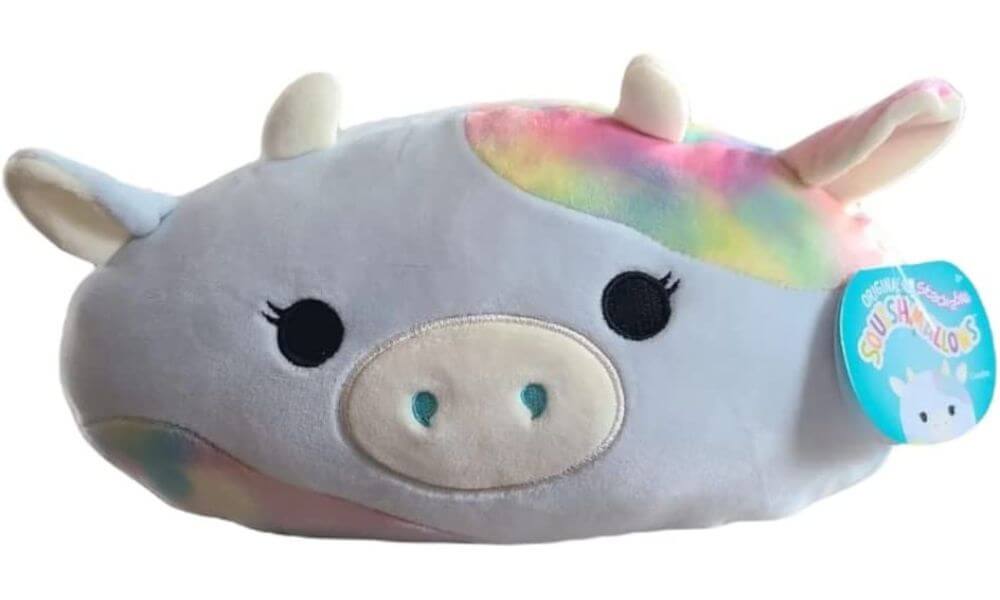 Best Easter Squad Cuddly Kick-Boxing Cow!
Check Price on Amazon!
Why It's A Winner
Caedia the Cow Stackable Squishmallow is the perfect addition to your Easter squad! This cute and cuddly cow is here to help de-stress and motivate you with her kick-boxing routine.
Plus, she's stackable, so you can add her to your collection and create your own unique squad of Squishmallows!
Know A Little Bit More
Caedia the Cow is a great gift for Easter, birthdays, or any special occasion. She is a great way to show someone that you care and want them to de-stress.
Note that she is made with the same marshmallow-like material, so she's perfect for snuggling and cuddling.
Grab Caedia the Cow today and kick-start your de-stress journey!
---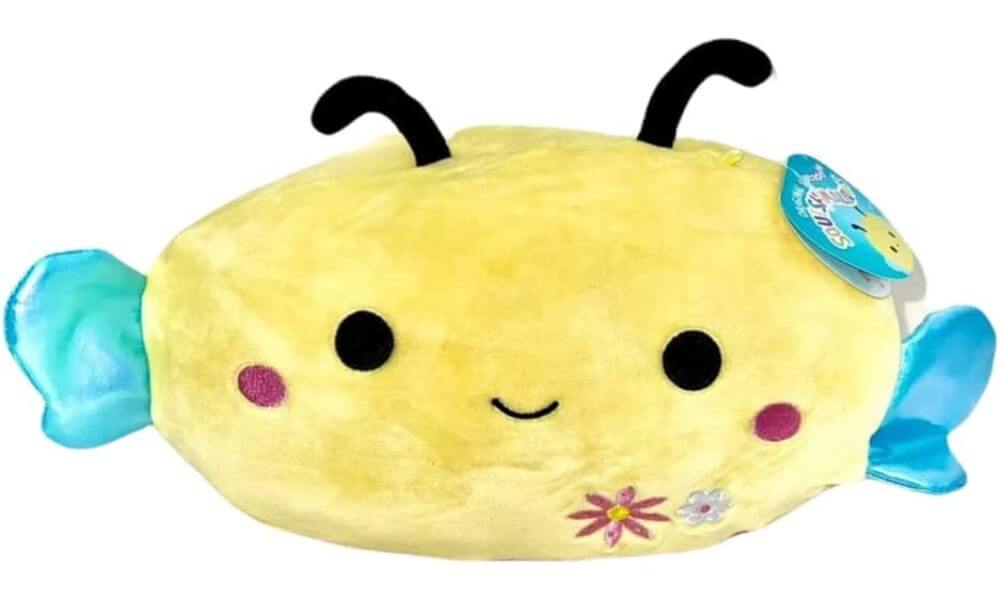 Best Easter Squad Aspiring Weather Reporter!
Check Price on Amazon!
Why It's A Winner
Sunny the Bee Stackable Squishmallow is the perfect addition to your Easter squad! She's always had a knack for predicting the weather and loves to share her knowledge with everyone. She's been learning all the latest weather technologies and keeps a big binder to write notes.
Plus, she's made with super soft, marshmallow-like material, making her the perfect cuddle buddy. Her bright yellow fur and glittery wings make her stand out from the rest and she's sure to bring a smile to everyone's face!
Know A Little Bit More
Sunny the Bee Squishmallow is the perfect gift for any aspiring weather reporter! Her bright and cheery demeanor will bring sunshine and happiness into any home and is sure to become a fast favorite.
Plus, she's stackable, so you can collect all your Squishmallows and display them proudly. Get your own Sunny the Bee Squishmallow today and make your Easter squad complete!
---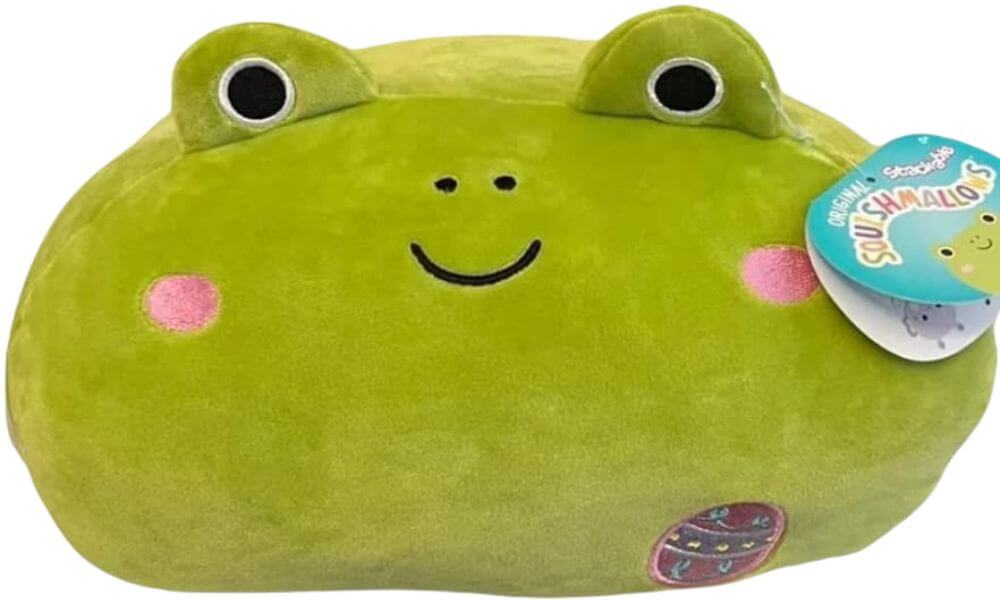 Best Easter Squad Basketball MVP!
Check Price on Amazon!
Why It's A Winner
Wendy the Frog Stackable Squishmallow is the perfect Easter Squad MVP! Wendy is an adorable squishmallow with a cheerful personality, who loves to paint pictures of her inventions.
She's always out on the basketball court, and she even won the MVP award last year! Plus, her birthday is May 10, making her a Taurus. Wendy makes a great addition to any squad and is sure to bring a smile to everyone's face.
Know A Little Bit More
Squishmallows are made from super comfy, marshmallow-like material that's sure to make everyone cozy. Wendy the Frog Stackable Squishmallow is the perfect Easter Squad MVP and makes a great gift for any occasion.
Plus, she's easy to stack and store in any room. So why wait? Get your own Wendy the Frog Stackable Squishmallow today and join her in her mission to be the best Easter Squad MVP!
---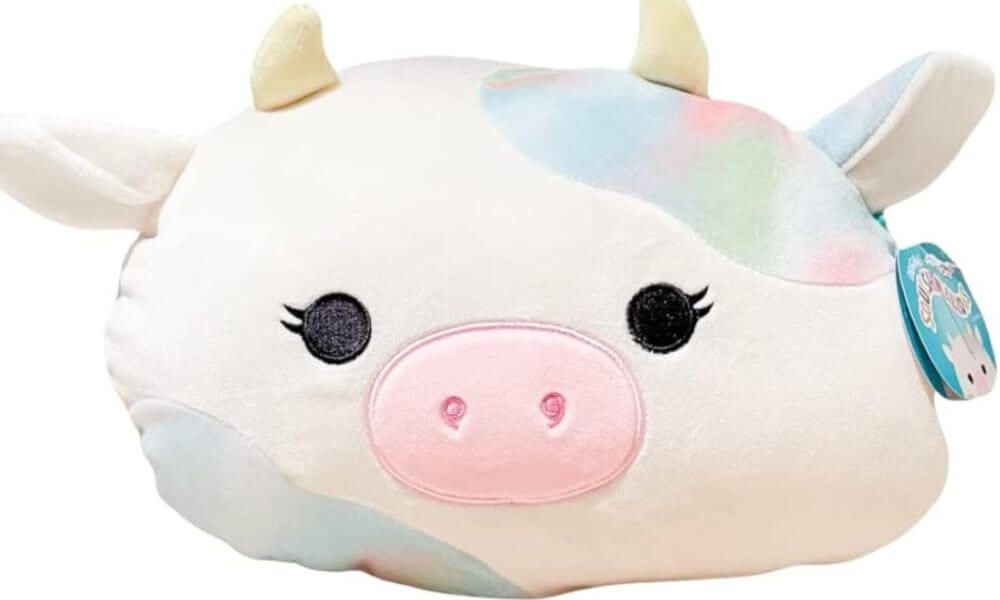 Best Easter Squad Holistic Healer!
Check Price on Amazon!
Why It's A Winner
Candess the Cow Stackable Squishmallow is the perfect Easter Squad Holistic Healer! Candess is a super cuddly plush toy that offers comfort and love to all who need it.
Plus, Candess is in school learning all about relevant nutrition and anatomy so she can open her own holistic practice! Candess is all about natural and holistic remedies and loves helping others heal emotionally or physically.
Know A Little Bit More
Candess is part of the stackable Squishmallows family, which means you can collect multiple Squishmallows and stack them together for even more fun!
Plus, with so many different sizes and styles to choose from, there's something for everyone in the Squishmallows family. Get your own Candess the Cow Stackable Squishmallow today!
---
Easter Squad Stackable Squishmallows FAQs
Are you looking for the perfect Easter gift?
These adorable, stackable, stuffed animals are the perfect way to show someone how much you care.
Not only are they soft and cuddly, but they also come in a variety of colors and designs. Plus, they can be stacked up and up to create your fun Easter Squad!
We've compiled a list of the most frequently asked questions about Squishmallows so you can be sure you're getting the right product.
Are Squishmallows OK for adults?
Yes! Squishmallows are a great way for adults to show their playful side and enjoy a bit of nostalgia. Squishmallows make great gifts for adults, and they can be used as fun home decor items, too.
Squishmallows come in a variety of sizes and styles, so they can fit into any adult's lifestyle. Plus, they are made of super soft and cuddly material, making them perfect for snuggling up on the couch.
Does every Squishmallow have a name?
Yes! Every Squishmallow has a Name, a Squad, a Collector Number, and a Squishdate (release date!) All this information along with a "bio" will be on a genuine Squishmallow plushie tag.
And for even more fun, these adorable plush toy creatures can be in more than one Squad. Different series and editions of the same Squishmallow are made with different coloring, special markings, and designs.
A great example is the Valentine's Squad! Many Squishmallow Valentines have hearts in their design and on their tummies to distinguish them from their original version! Each edition will have its own tag with its own Squad, Collector Info, and Squishdate.
What do the scented Squishmallows smell like?
Scented Squishmallows have a variety of fragrances to choose from, such as the classic strawberry, chocolate, and peanut butter all the way up to delicately sweet flowery notes.
Let your senses take a journey through our vibrant, fragrant universe! Every scent is delightfully subtle yet unmistakable without being overbearing. Discover the full range of aromas that await you!
Check out this article right here on LucksList all about some super, sweet, scented Squishmallows - and they're Valentines, too!
What age range likes Squishmallows?
Squishmallows have become an adored toy across all age groups.
The 3-10 year old demographic especially love them, as they are satisfyingly soft and snug due to their spandex polyester stuffing. For the little ones in your life, opt for Squishies without small parts that may be a choking hazard.
They became super popular among teens during all those stay-at-home days during the pandemic!
And of course, adults also can't get enough of these adorably cute Squishmallows! They make the perfect presents to show you care on any special occasion – they're sure to bring an extra dose of love and light into someone's day!
Is Squishville the same as Squishmallow?
Squishville is the newest product addition to Squishmallows collection, and it features unbelievably cuddly plush characters as well as unique play sets made entirely of soft plush.
The perfect size Squishmallow mini plush measures 2" tall. This amazing product group marks the first time ever that there are playsets crafted solely from plush materials!
Check out these Squishville cuties in their Squish-mobiles!
Which Squishmallow is dyslexic?
Meet Louie! He is smart and talented, but like many others he has dyslexia. To help him excel in his education, special classes have been created just for people with this learning challenge to ensure they achieve their full potential.
With the right guidance and support, Louie can continue to thrive despite any obstacles that may come up along the way.
We are making extraordinary strides to spread awareness and understanding of dyslexia, which is an educational disability that affects a person's reading, writing, and spelling abilities.
With these advancements in education and knowledge comes the promise of brighter days ahead for everyone living with this condition! Thank you, Louie!
Get Stacked to the Max!
Easter is a time for gathering with family, so why not give your loved ones the perfect gift of these Easter Squishmallows! They come in five unique designs, all with the cutest, cuddliest faces that will make everyone smile.
Whether you're looking for a fun way to decorate your home or are looking forward to giving a gift, these adorable Stackables are sure to do the trick. They're soft, squishy, and totally stackable.
So don't wait any longer – get your Easter Squishmallows today and make sure your Easter is egg-cellent!
Pick up one or two of these Stackable cuties and give your loved ones something they can cherish for years to come! With their high quality construction and cute designs, they're sure to be a hit at your next Easter gathering - year after year!
Click through using any button link above to get more information and details on your favorites!
If you didn't find your "must-have" squishy or your favorite was out of stock, check out our other Easter Squishmallow articles below, and try a visit to the Squishmallow Store to see hundreds more cuties for sale!
Hoppy Shopping!
Enjoy the little things!
Daisy 🙂
You Might Also Enjoy These Squishmallow Collections: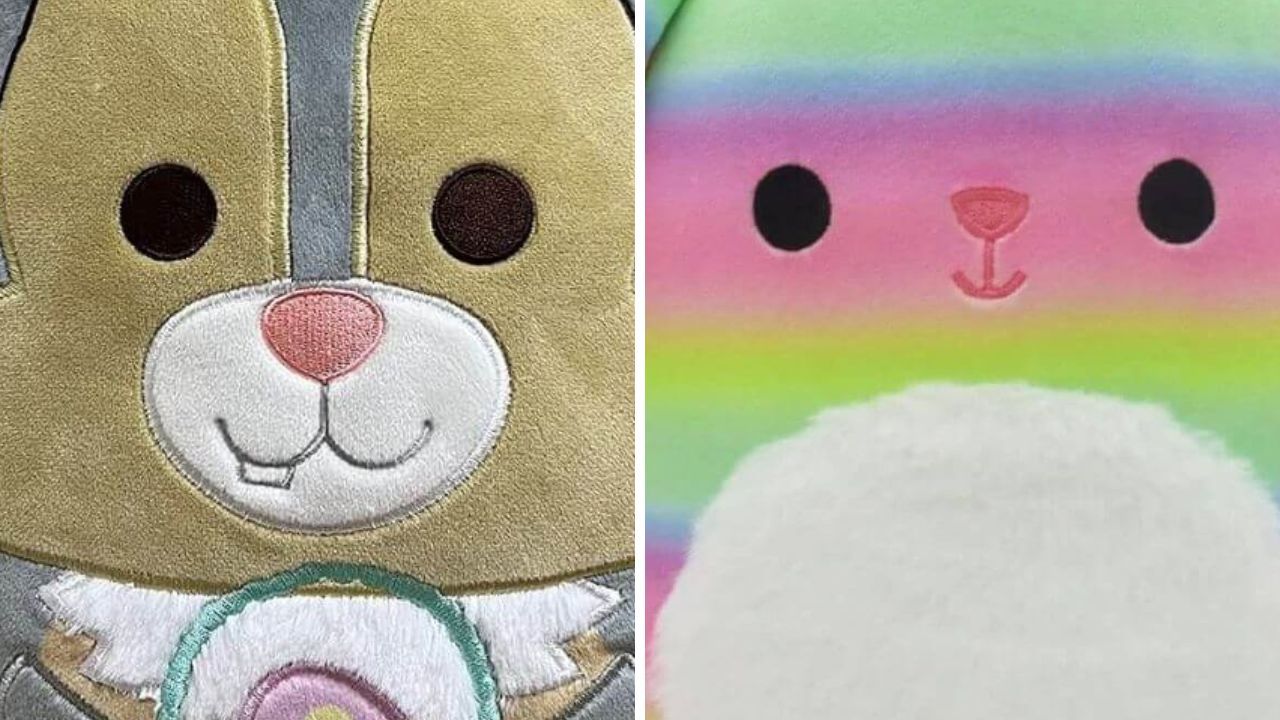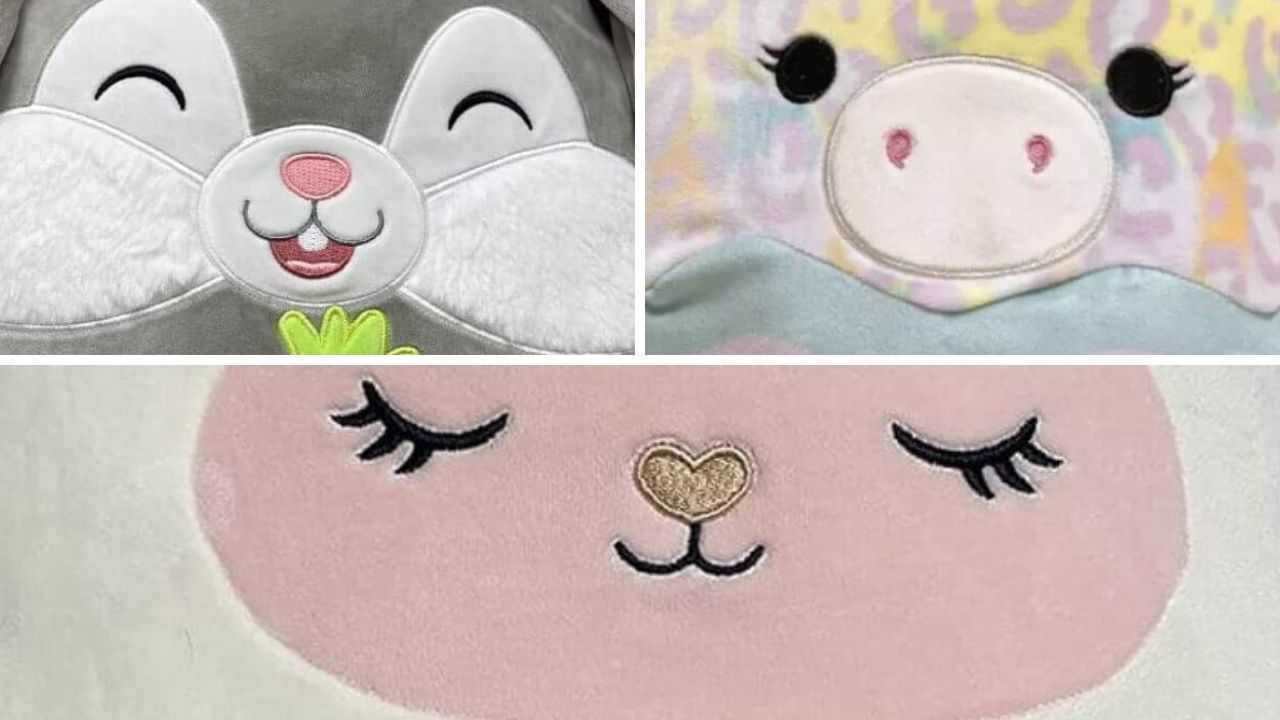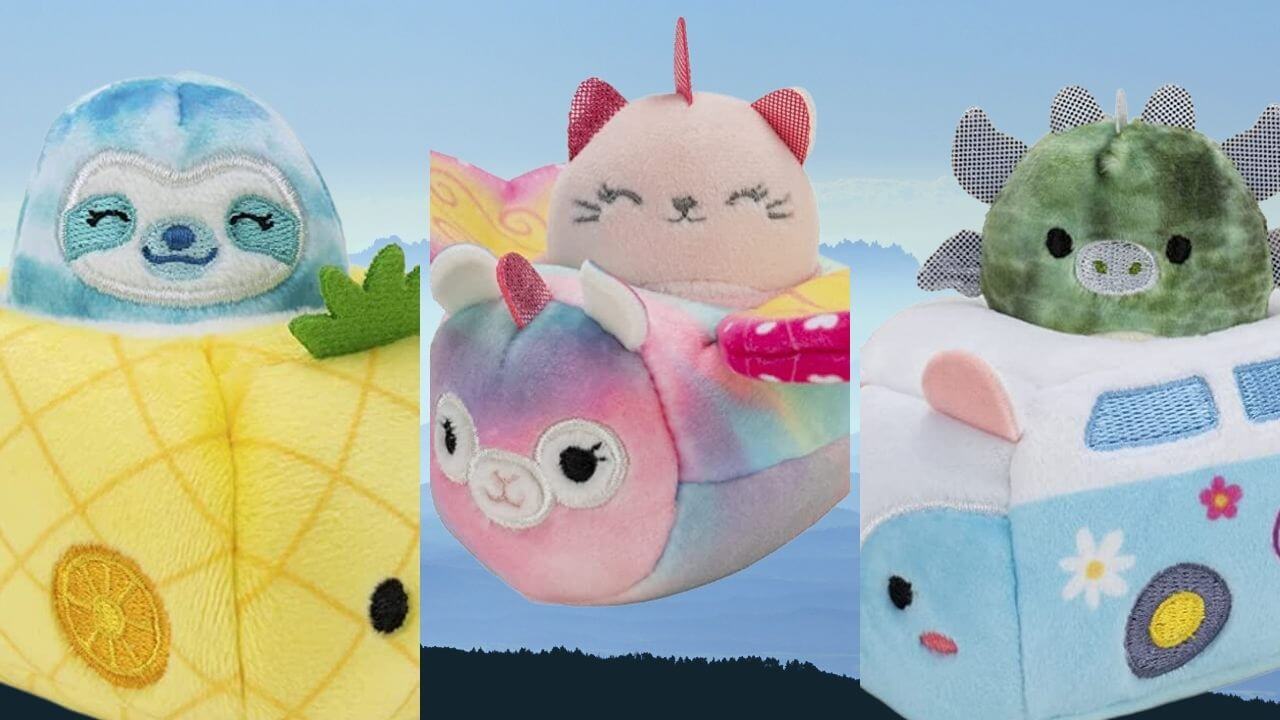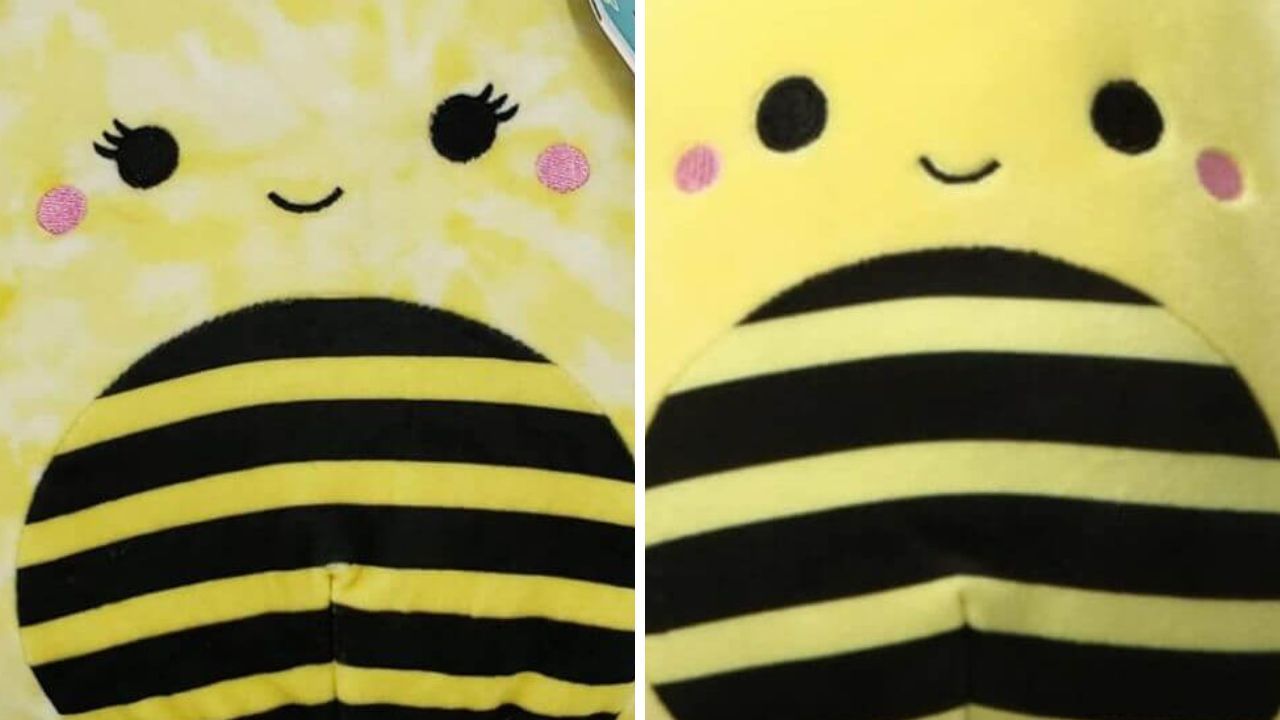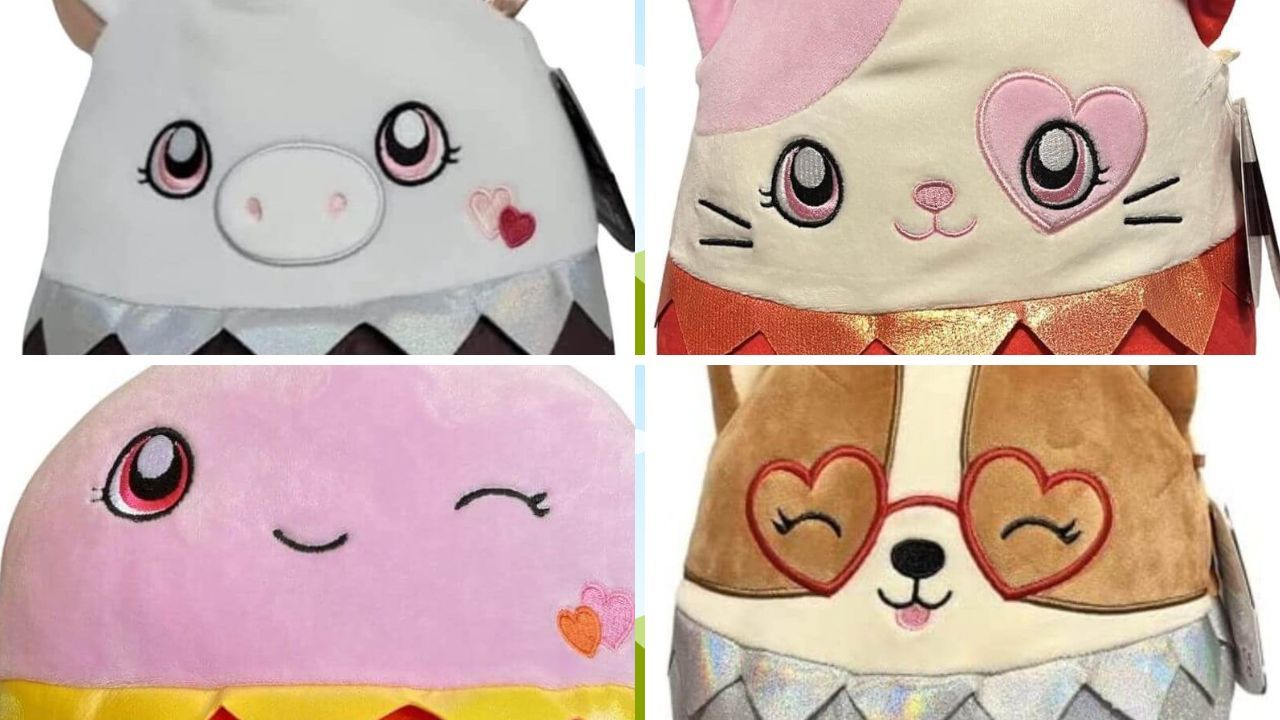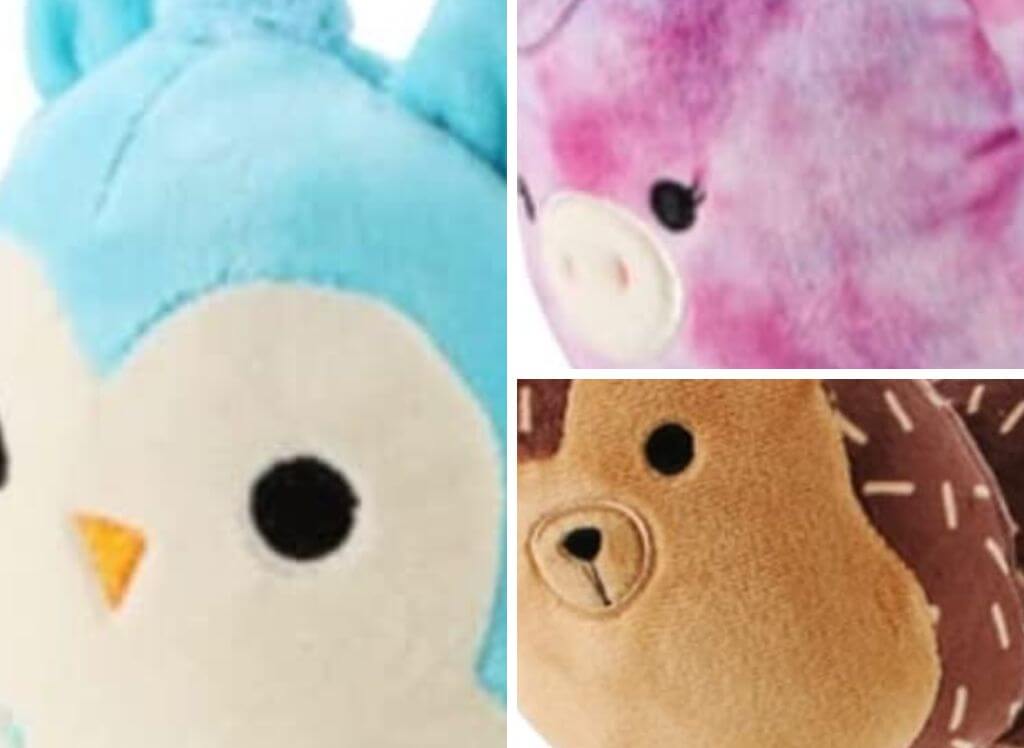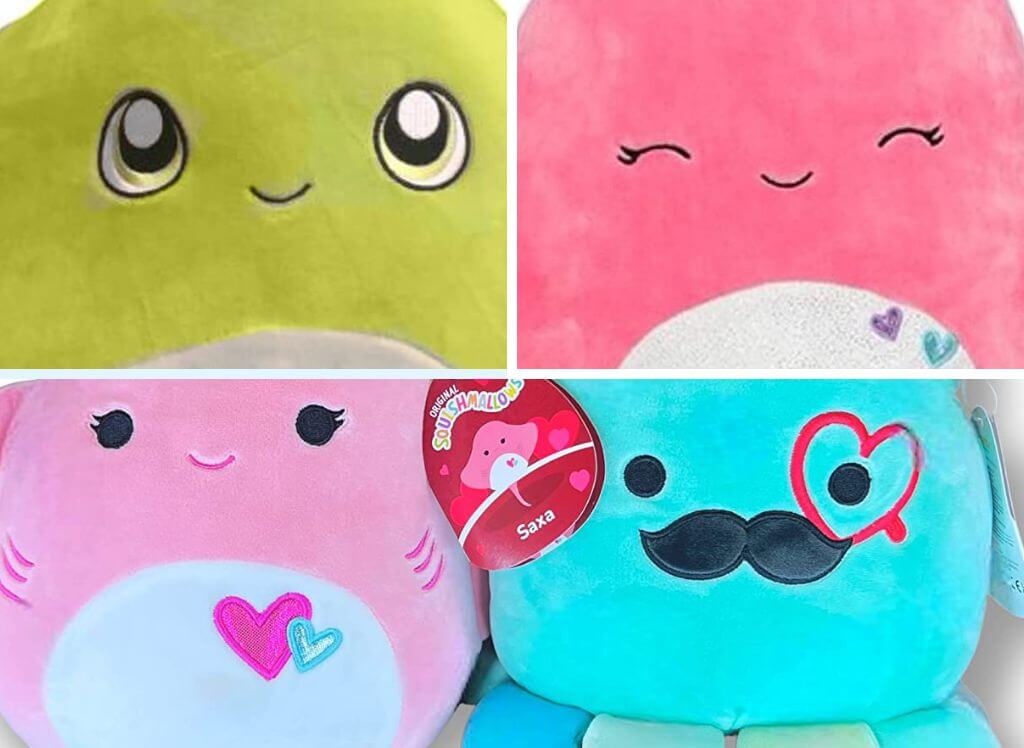 And here's an article I contributed to FeedbackFinds!
✴️
As an affiliate and associate of Amazon and other products, we do earn from certain qualifying purchases.
Would you love to do what I do? Blog and talk about your favorite products all day? Learn how ordinary people make money on the internet by watching this
free virtual workshop!
Why do you recommend Amazon to buy your Squishmallows?
When you purchase these stuffed animals from an Amazon seller store website, you'll have the best opportunity for easy checkout and speedy delivery! You'll most likely save money on shipping and be able to track when your items are shipped. You can also contact Amazon support by phone or chat. They will accept returns and address concerns if needed. Plus you'll save time and frustration by shopping through your online browser on your device instead of trekking through the mall or specialty stores, including drugstores like Walgreens where you can't confirm availability without visiting the store. Inventory and item stock will vary by sites that sell privately. It's also a great opportunity to search all kinds of categories, apply filters, confirm details, and view satisfied customer videos for the perfect match based on your interests and preferences!