This Valentine's Day, give your loved one a gift they'll never forget! These new 2023 Scented Squishmallow sweeties are perfect for cuddling!
Scented Squishmallows are the perfect Valentine's gift because they're soft and cuddly, and now they smell like a dream! From sweet strawberry to chocolate to peanut butter, these scented Squishmallows are sure to bring a smile to your special someone's face. Those delicious aromas will remind your special someone of you every time they smell it!
How We Choose the Best for You!
You want to buy the perfect Valentines Day gift for your special someone, but you're not sure what to get.
Well, this is a great time to introduce your Valentine to the Squishmallow family! And these 4 adorable and cuddly squishy stuffed animals are sweet smelling and sure to please!
We always make sure we've chosen the genuine article, and then we consider availability on Amazon, pricing, shipping cost, and delivery time-frames to offer you the best options.
You can't go wrong with Official Squishmallows that are all super cuddly, huggable, snuggly, and are great gifts for kids, fans, and collectors! They're all made with high-quality construction and marshmallowy soft materials!
So you've narrowed it down to a Squishmallow, but they're all so adorable and you don't know which one to choose. How do you know which one will be the best hugger?
While it's going to be hard, we can only take it so far, In the end, you're just going to have to decide! Or you'll just have to buy them all!
We hope we've at least made it a little easier to find and purchase the perfect squishy Valentines Day gift!
But don't wait - many new Squishmallow editions become a best seller quickly and can easily go out of stock as the holiday approaches! If your favorite is out of stock, double-check availability by visiting the Squishmallow Store on Amazon.
Time to check out these sweet-smelling cuties!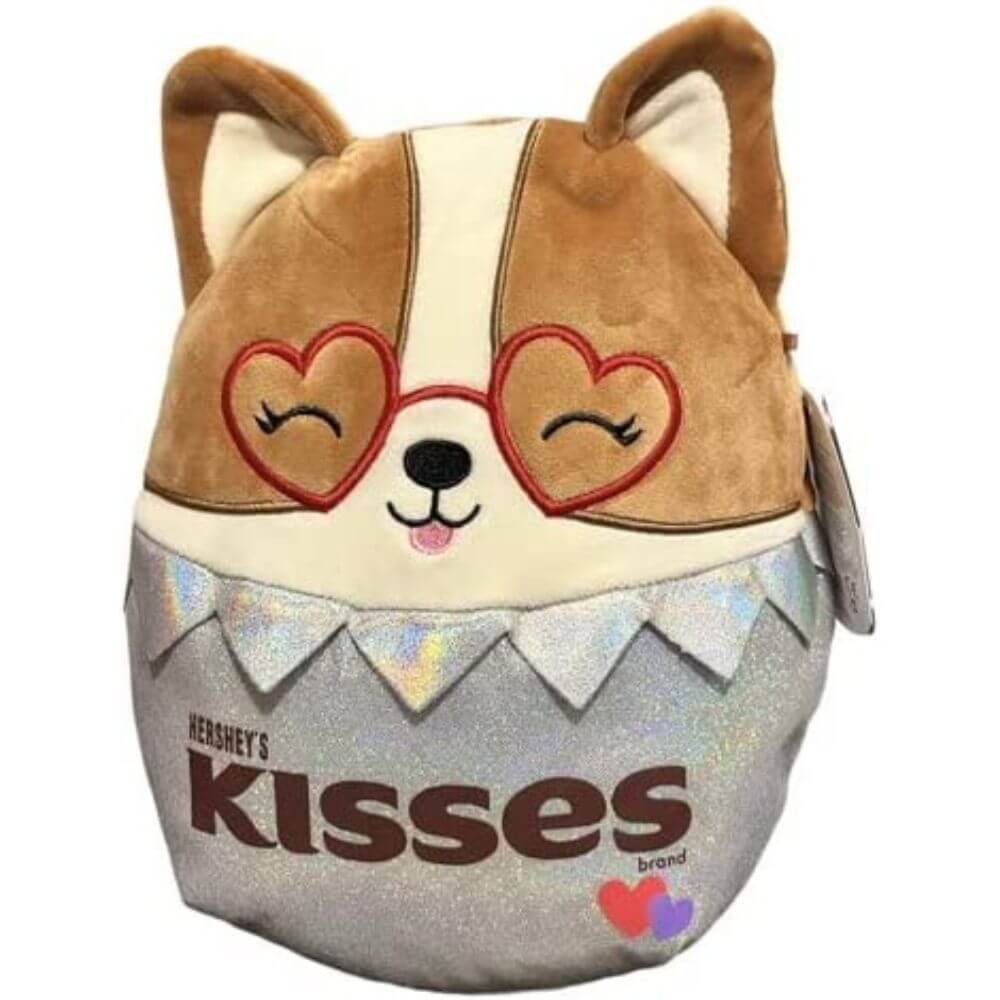 Best for Sweet Hershey Kisses Lovers!
Check Price on Amazon!
Why We Love It
Regina the Corgi is the perfect gift for the sweet Hershey Kisses lover in your life! This brand new design features a unique chocolate scent and is 11" tall, making it the perfect size for cuddling and snuggling. Plus, the one-of-a-kind design is sure to make your loved one smile.
What You Should Know
Regina is sure to bring hours of fun with her great personality! She wants to be a theater set designer someday! And here's a fun fact: she built a castle out of soda cans! Get your loved one this perfect Squishmallow today!
---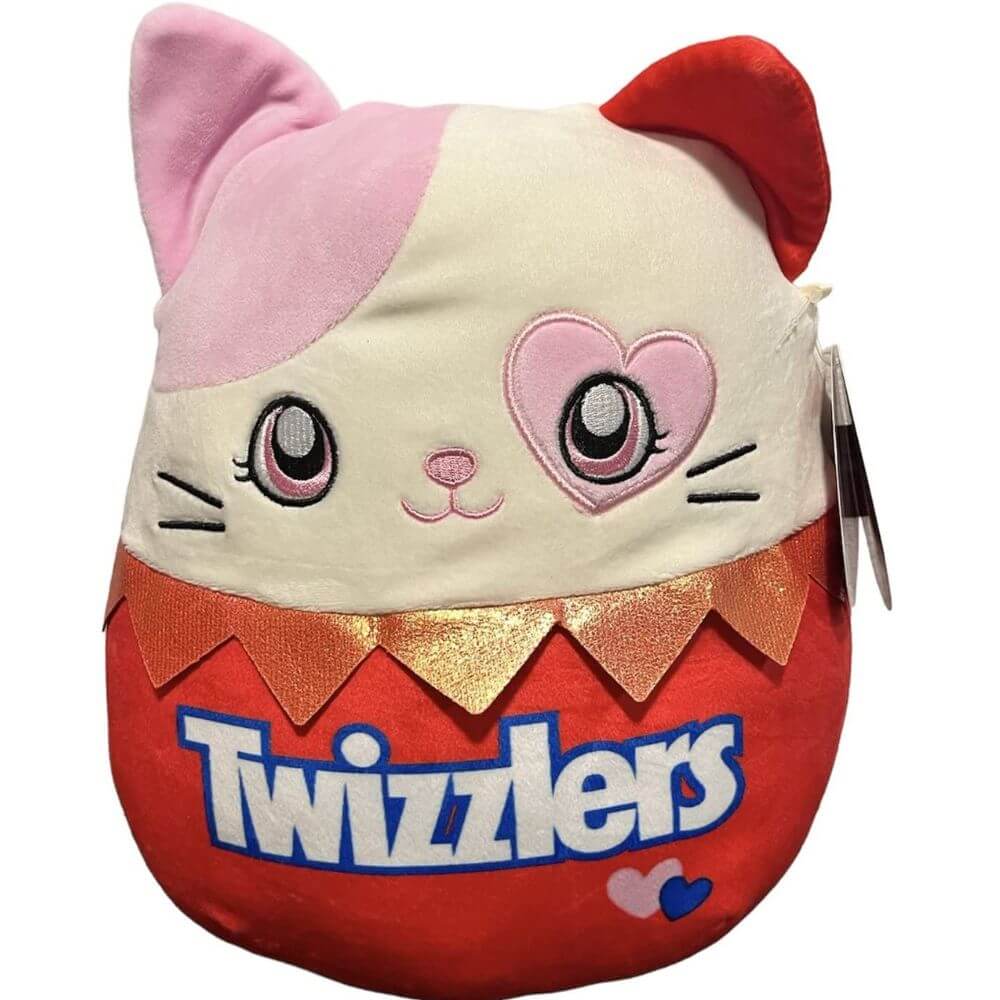 Best for Strawberry Twizzler Lovers
Check Price on Amazon!
Why We Love It
Karina the Cat is the perfect gift for any strawberry Twizzler lover. Not only does she come with a delicious strawberry scent, but she is also made from the softest and most squishable material. She is 11" tall and is sure to bring a smile to the face of any lucky recipient.
What You Should Know
Karina the Cat is a great gift for any occasion, but especially Valentine's Day. She is made from high-quality materials and is designed to last. Plus, she loves math and science, so she'll be happy to sit and watch her new friend study! She also makes a great cuddle buddy for those long, lonely nights. Pick up your Karina the 2023 Scented Valentine today!
---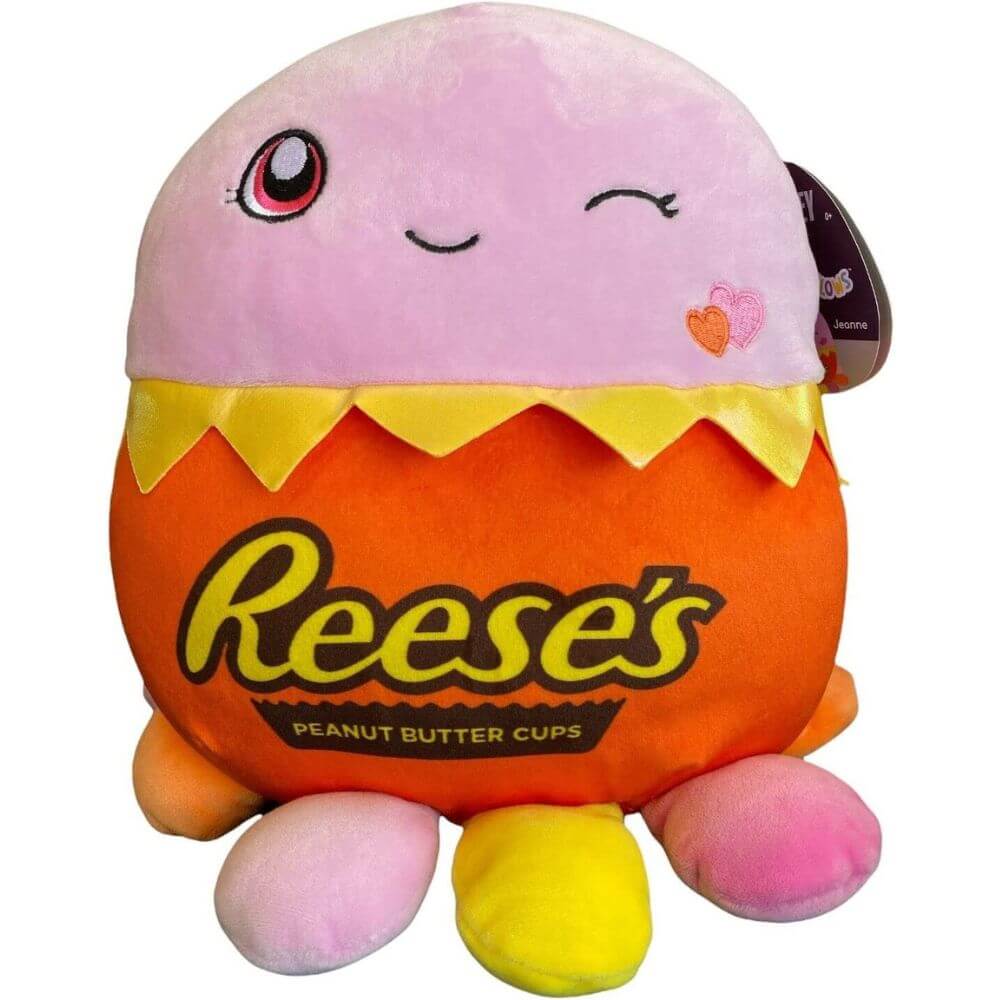 Best for Reeses Candy Lovers!
Check Price on Amazon!
Why We Love It
Jeanne the Octopus from the 2023 Scented Valentine Squad is the perfect gift for Reese's candy lovers. With its 8 tentacles and 12" tall size, Jeanne is the queen of multitasking and will make the perfect companion for Valentines day. This cuddly Squishmallow is scented with the sweet combination of chocolate and peanut butter, and is sure to bring a smile to your loved one's face.
What You Should Know
This Squishmallow is made from super soft and fluffy material that is perfect for snuggling and cuddling. It is also filled with a special marshmallow-like stuffing that will keep it feeling soft and cozy for years to come. Jeanne the Octopus is sure to be a hit this Valentines Day.
---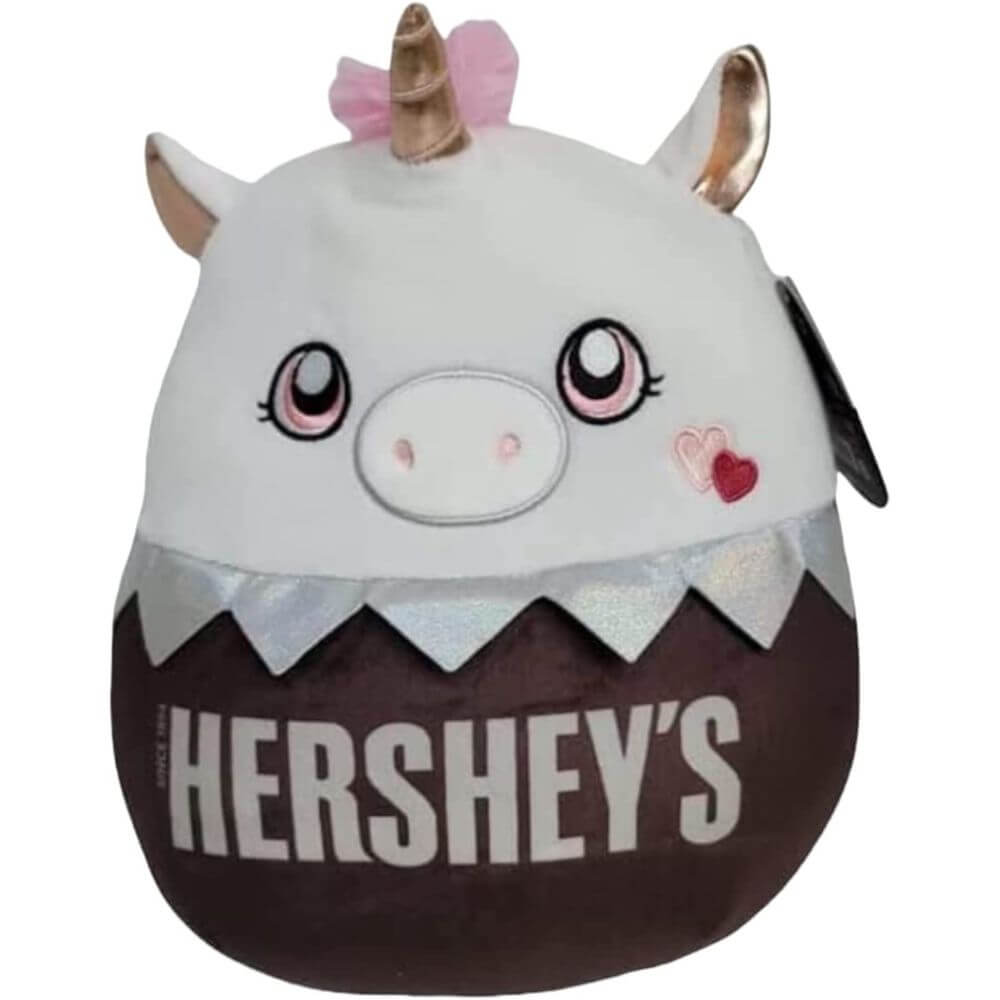 Best for Hershey Chocolate Bar Lovers
Check Price on Amazon!
Why We Love It
This Valentine's Day, treat yourself (or your special someone!) to Sofia the Unicorn 2023 Scented Valentines Squad Squishmallow! With her artistic flair for painting and drawing all kinds of dogs, Sofia is sure to make you smile. And with her chocolate-scented plush fur and sweet pink accents, she'll spread love and joy that will last long after Valentine's Day is over.
What You Should Know
Plus, this Squishmallow is perfect for sharing those sweet moments with your loved ones. Don't miss out on the opportunity to add some magic to this Valentine's Day - get your Scented Sofia the Unicorn today!
---
Scented Squishmallows Valentines FAQs
You want to buy your Valentine the perfect gift this year, but you'd like to find somthing a little more original!
Our experts have researched the most frequently asked questions about scented Squishmallows for Valentines 2023 and compiled a list for you to choose from. Whether you're looking for a cuddly companion or a unique gift, we've got you covered!
What do the scented Squishmallows smell like?
The scented Squishmallows in this article come in strawberry, chocolate, and peanut butter. There are many other scented Squishmallows with fun fruity, floral, and more scents. The scents are designed to be light and pleasant, and not overpowering.
How long will a scented stuffed animal plush toy last?
Scented stuffed animals can last anywhere from a few months to a few years, depending on the quality of the toy and how often it is used. High-quality toys with strong scents can last for several years, while lower quality toys may not last as long. Additionally, the scent of the toy will fade over time with regular use and exposure to the elements, so it is important to store the toy in a cool, dry place when not in use.
What Squishmallow smells like peach?
The Squishmallow Plush toy that smells like peach is Georgia the Peach! She has a light, sweet scent that is reminiscent of freshly picked peaches!
What are Squishmallows filled with?
Squishmallow toys are filled with a super soft marshmallow-like polyester fiber filling that is designed to give them a unique, cuddly texture. The filling is made from a combination of polyester fibers. The filling is also hypoallergenic and non-toxic, making it safe for children and adults alike. Some ads and advertising materials for other products claim to have similar technologies for the cuddly filling, but only Squishmallows are Squishmallows!
Do Squishmallows help with anxiety?
Squishmallows are not specifically designed to help with anxiety, but they can definitely be a comforting companion for those who suffer from anxiety. Squishmallows are soft, cuddly plush toys that can be used for hugging, squeezing, and snuggling, which can help provide a sense of comfort and security. Additionally, scented Squishmallows can have a calming effect on the user, as certain scents have been known to help reduce stress levels.
What age range likes Squishmallows?
Squishmallows are popular among children and adults of all ages. They are especially popular among children aged 3-10, as they are soft and cuddly, and can be used as a comforting toy. They are also popular among adults, as they are a great gift for Valentines Day, birthdays, anniversaries, and other holidays and special occasions. Squishmallows are a great way to show someone you care, and they come in a variety of adorable characters and scents that make them a great choice for any age. And if you're lucky, it will get everyone off their cell phones for a while.
It's Time to Fall in Love!
These Valentine Squishmallows are the perfect gift for someone you love this season! Not only are they incredibly soft and cuddly, but these are now available in the scents of some famous Valentine's Day candy brands. The smell of chocolate, strawberry, or peanut butter is sure to bring a smile to your Valentine's face.
Whether you choose to give a single valentine Squishmallow or a sweet set, you'll be sure to make the day extra special. With the Valentine Squishmallow plush toys, your special someone will not just receive a thoughtful and unique gift but also a reminder of your love and devotion each time they snuggle up with their new toy.
Just tap on the button of each product or use the quick links below to explore pricing and quick and free delivery and shipping options! Better yet, be sure to collect the whole set!
If you didn't find your favorite Valentine (which seems impossible!), visit the Squishmallows Store on Amazon! You'll be able to finish all your shopping straight from your browser and you won't miss a Squishmallow listing! You can spend all day doing related searches. And don't forget, with an Amazon Store Prime account, you usually qualify for free shipping!
Squishmallows Featured in This Article:
Regina the Corgi 2023 Scented Valentine Squad 11"
Karina the Cat 2023 Scented Valentine Squad 11"
Jeanne the Octopus 2023 Scented Valentine Squad 12"
Sofia the Unicorn 2023 Scented Valentines Squad 11"
Get those kisses ready!
Enjoy the little things!
Daisy 🙂
You Might Also Enjoy These Articles: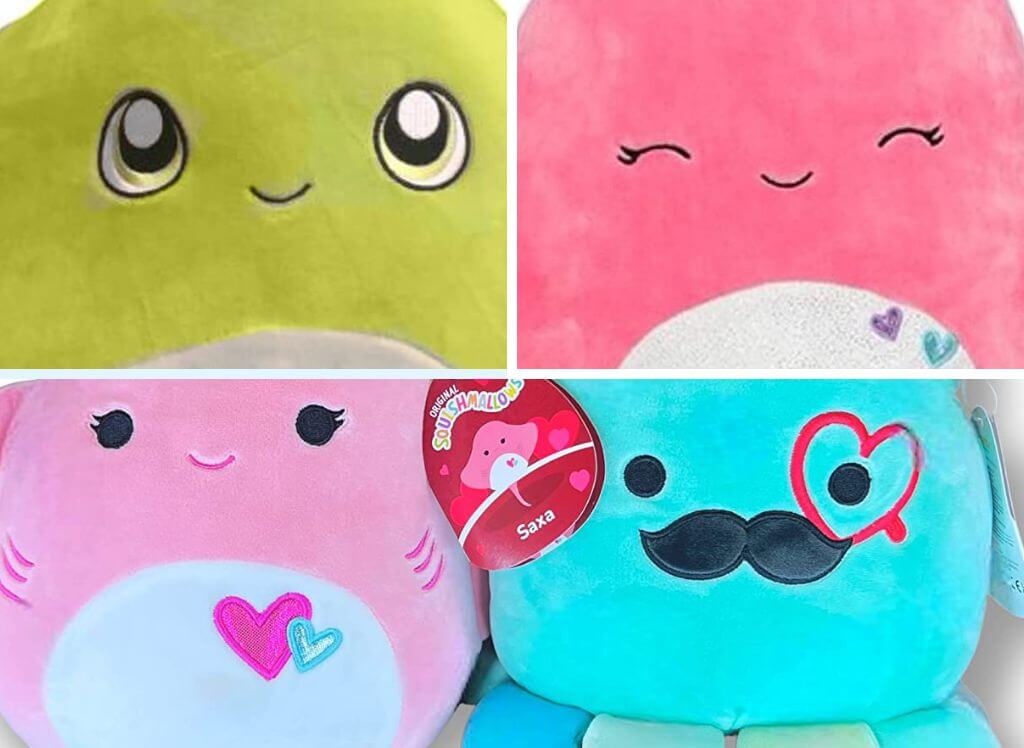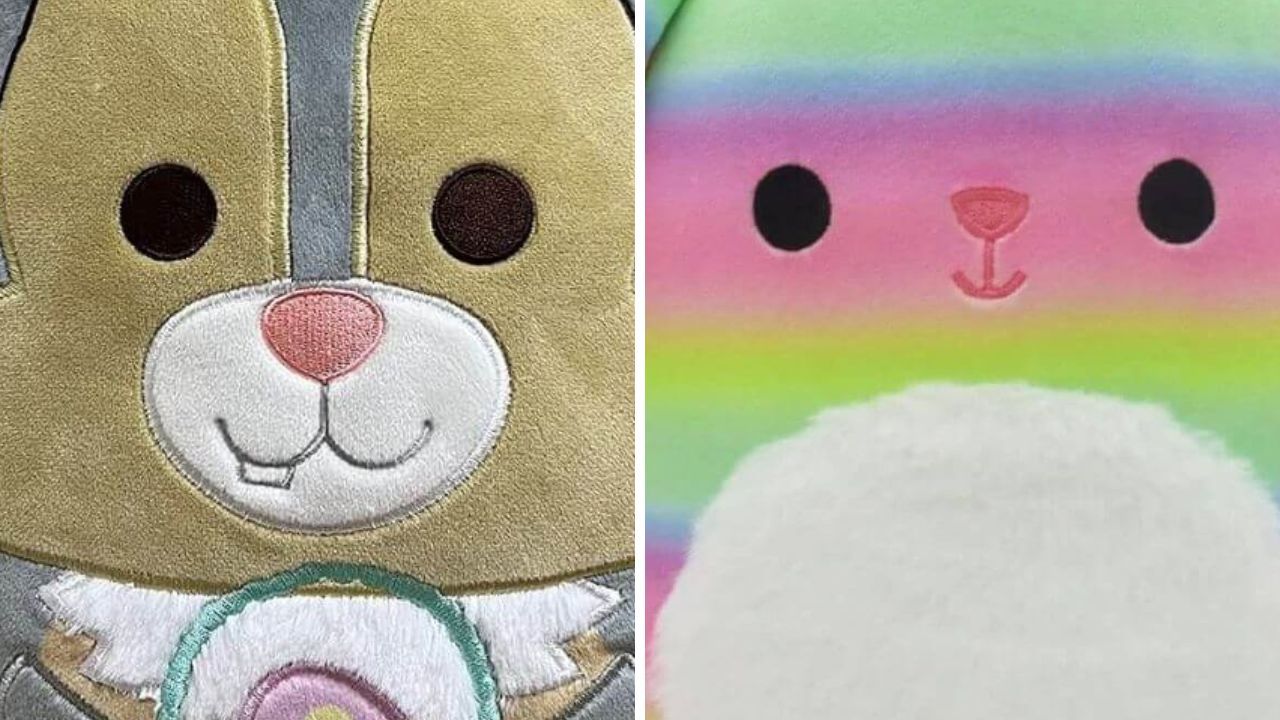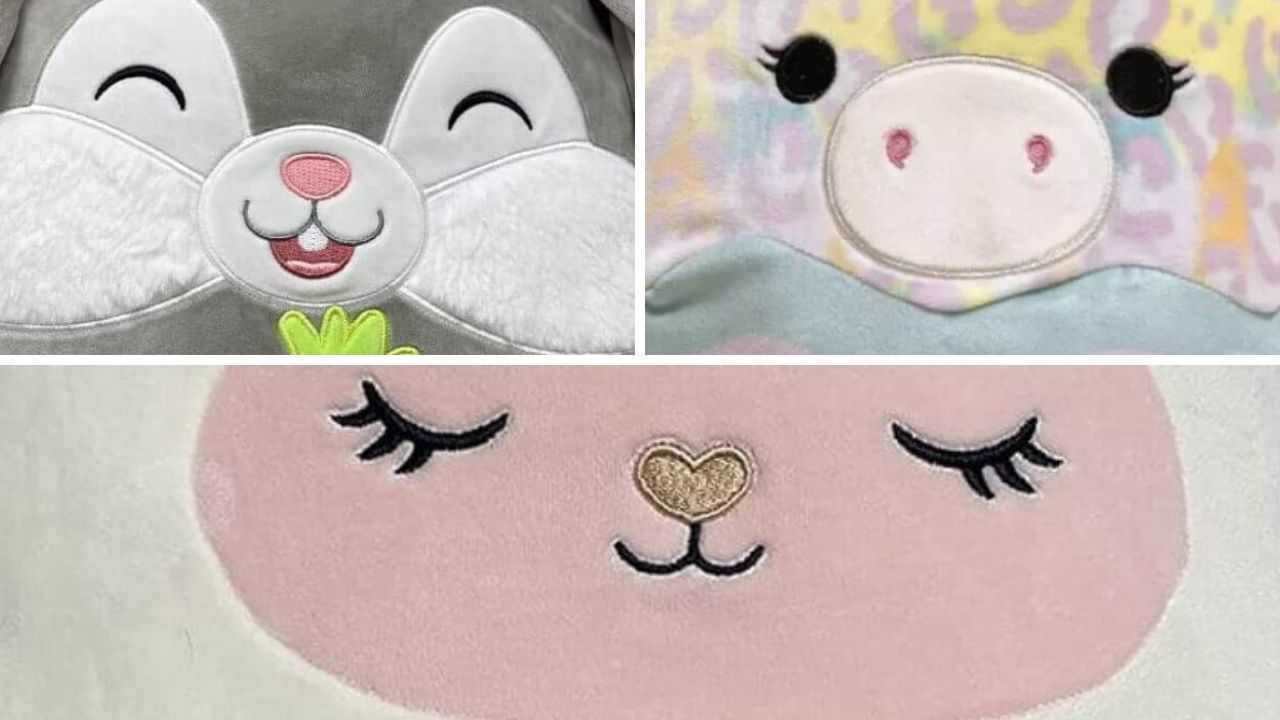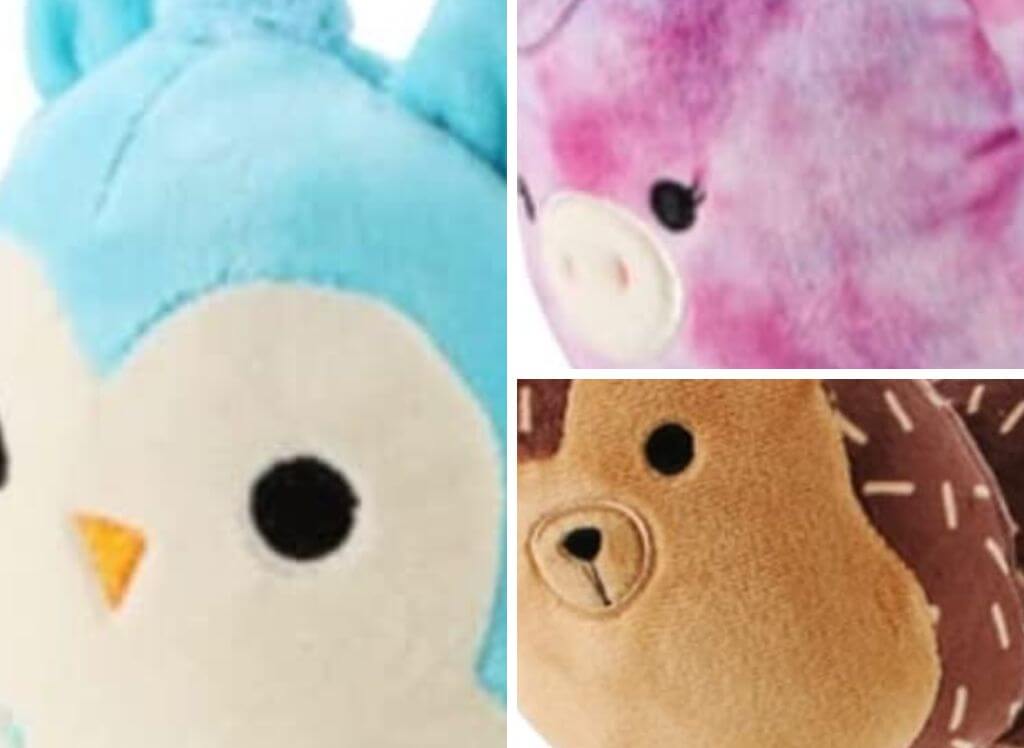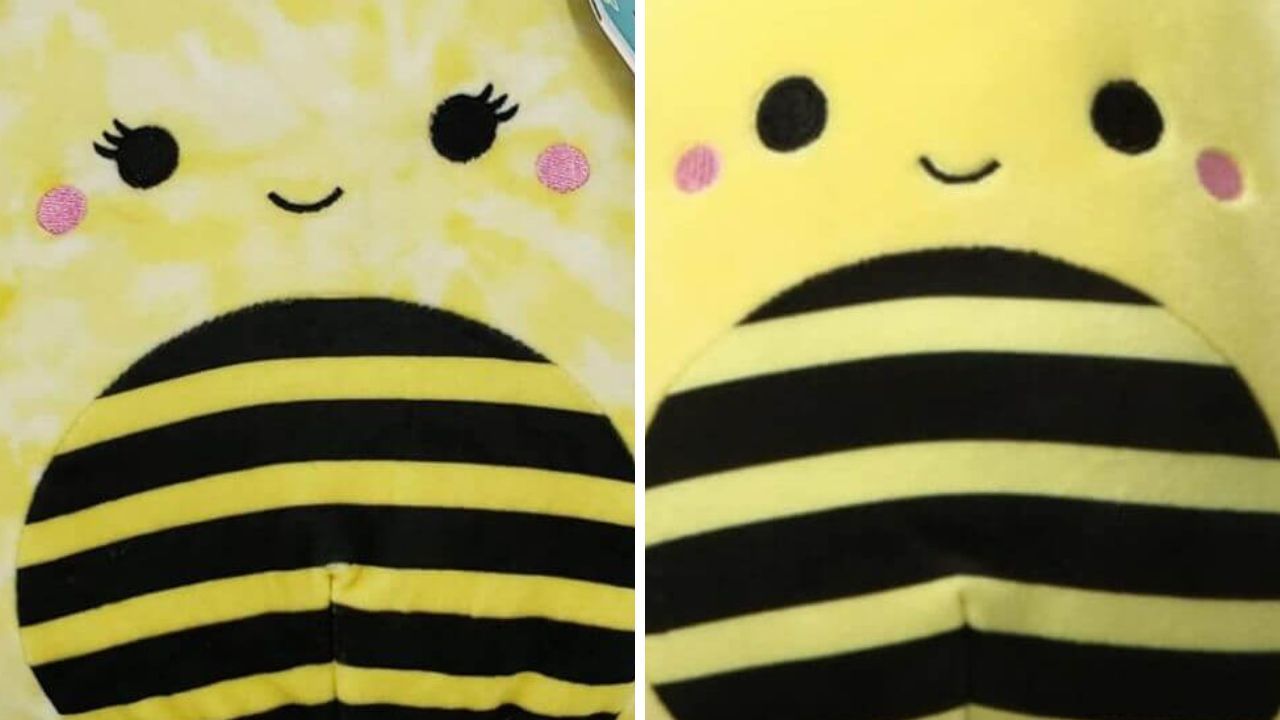 And a fun article from our friends at FeedbackFinds!
✴️
As an affiliate and associate of Amazon and other products, I do earn from certain qualifying purchases.
✴️
Would you love to do what I do? Blog and talk about your favorite products all day? Learn how ordinary people make money on the internet by watching this
free virtual workshop!