Love is in the air, and it's coming in the form of Valentine Squishmallows from the Sea Life Squad! Get ready to dive into the world of squishy cuteness with these underwater friends!
These adorable Valentine Squishmallows are the perfect way to show your love and appreciation to just about anybody! These soft, cuddly, and collectible plush creatures come in an array of fun and colorful sea life characters including whales, sea turtles, and sharks! They're perfect for snuggling, collecting, or just displaying on a shelf. (but that's a little boring and it makes them sad!)
Not only are these Squishmallows incredibly soft and huggable, but they're also the perfect size for taking along wherever you go.
Note: When it comes to Squishmallows, we always want to point out that they are super popular - as if you didn't know! This means that they may go in and out of stock quickly. If you get an out-of-stock message, visit the Squishmallow Store to confirm inventory and check for more sizes and characters to love!
Check out our collection of adorable sea-themed Squishmallows that will make any Valentine's Day extra special!
This Valentines season, why not treat yourself (or your special someone) to Nitro the Hammerhead Shark, a new member of the 2023 Valentines Squad! He's sure to make a splash with his "You're Jawsome" tummy. But it's not all about looks!
Not only is Nitro a great listener and storyteller, but he's got lofty dreams of one day becoming a director. Imagine all the stories he could tell once he begins work on his documentary masterpiece!

So if you want a cuddly companion full of character this Valentines season, make sure to pick up your very own Nitro the Hammerhead Shark 2023! He'll be sure to put a smile on your face and brighten up your home for years to come!
Check Price on Amazon!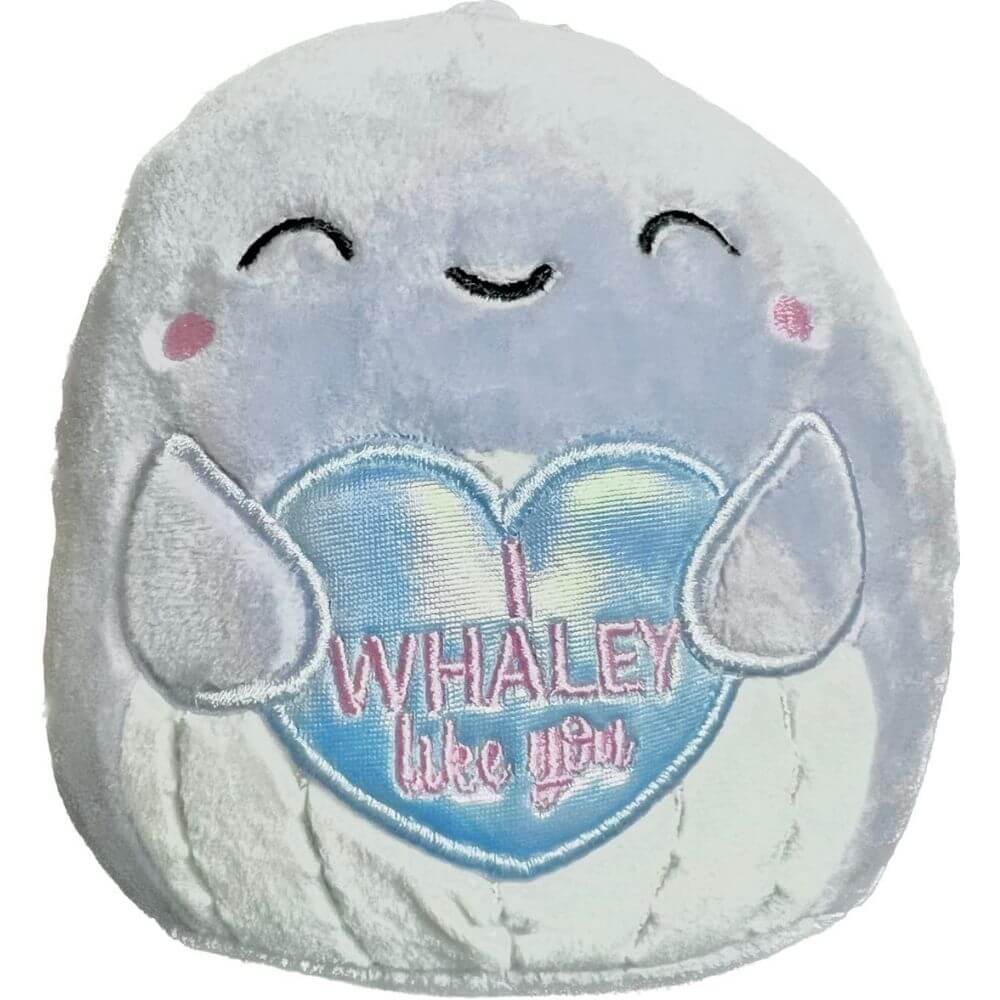 Introducing Samir the Squishmallow! He's a cuddly blue whale ready to make your 2023 Valentine's Day extra special. With "I Whaley Love You" embroidered on his tummy, Samir is sure to express your heartfelt emotions and bring a smile to that special someone's face.
And if you're looking for advice, Samir is an excellent leader and he's always ready to lend an ear. Plus, with high-quality material and cute design, this Squishmallow makes the perfect gift for Valentine's Day. So don't wait - get your hands on Samir the Squishmallow today and make this Valentine's Day one to remember!
Check Price on Amazon!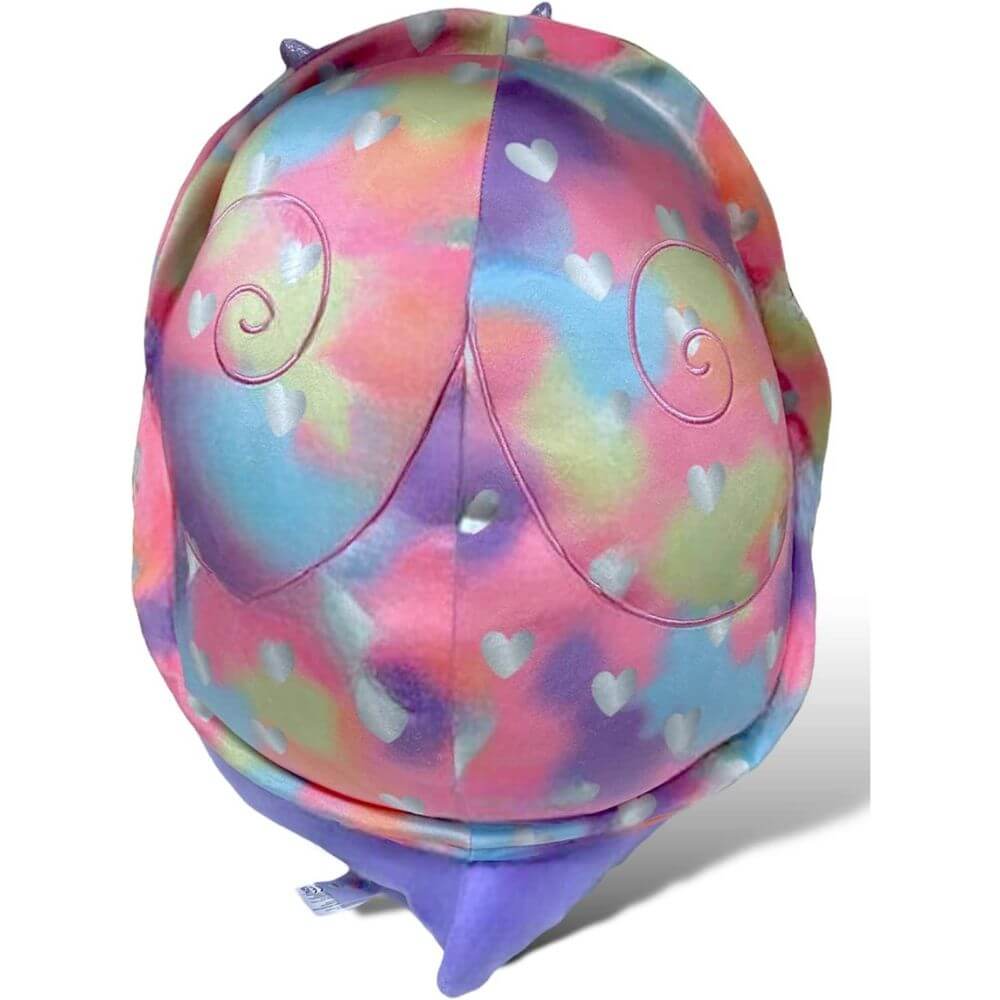 Swerl the Snail is the perfect addition to your 2023 Valentine's Squad! She's the perfect squish with her rainbow-colored shell, her large size, and her super sweet personality. Despite being a snail, she can keep up with all your adventures - she's an expert climber and loves exploring!
Plus, with her bright colors she's sure to add a cheerful touch of vibrancy to your Valentine décor. Swerl also loves cuddles and would make for a great companion come February 14th! Her huggable plush material makes for the ideal hug buddy for those cozy nights in. So why not buy Swerl the Snail for your 2023 Valentine Squad? She won't disappoint you!
Check Price on Amazon!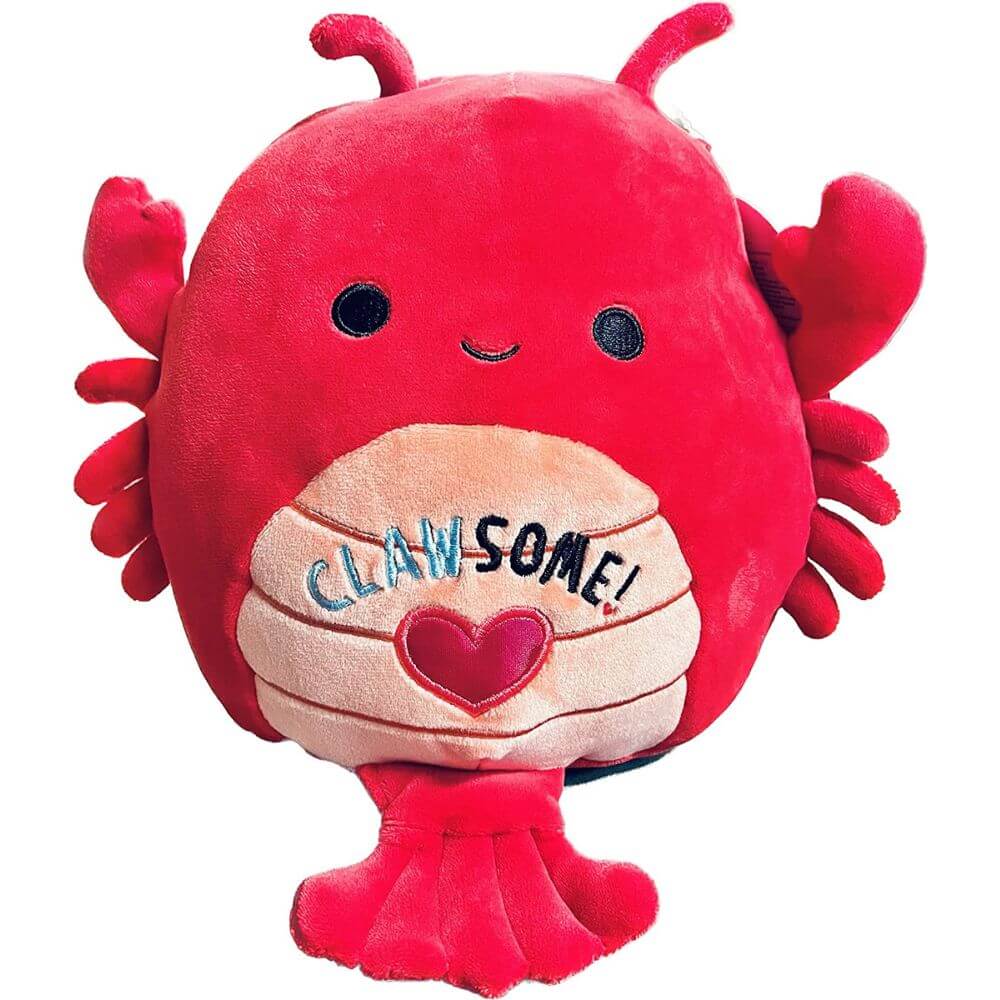 This new 2023 Valentines Squad Squishmallow is the perfect way to show your special someone your love this February 14th! Aneta the Lobster has a unique and "Clawsome" design, with a bright red body and heart on her belly. Not only is she super cute and cuddly, but she will bring more than just warmth and joy to your relationship.

She's made of premium materials that are soft to the touch, durable and long-lasting so you can share your love for years to come! Plus, her vibrant colors and fun personality let her stand out from the rest - sure to be the highlight of any Valentine's celebration!
Don't miss out on this delightful 2023 edition - show your sweetheart you care this February 14th with Aneta the Lobster!
Check Price on Amazon!
---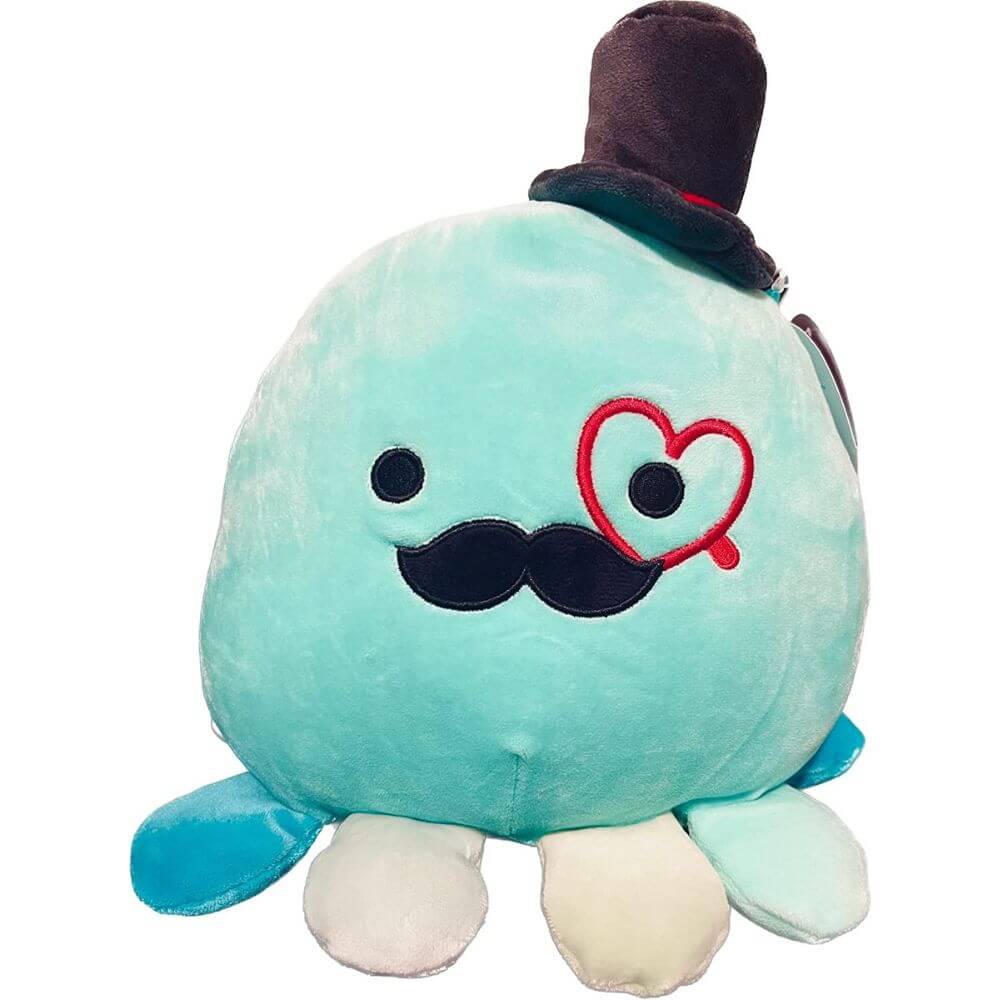 This Valentine's Day, show your special someone how much you care with the 2023 Valentine Squishmallow Squad! Introducing Eiko the Octopus, the cutest and cuddliest member of the bunch. Sporting a stylish top hat, a mustache, and a heart-shaped monocle, he'll be sure to give your loved one that extra squeeze of love they deserve!

This little guy is made from high quality materials and is just as durable as he is soft. Plus, with his snugly form factor, he can fit into any corner of your heart or home. With the help of Eiko and his Squishmallow pals, make this Valentine's season one to remember!
Check Price on Amazon!
---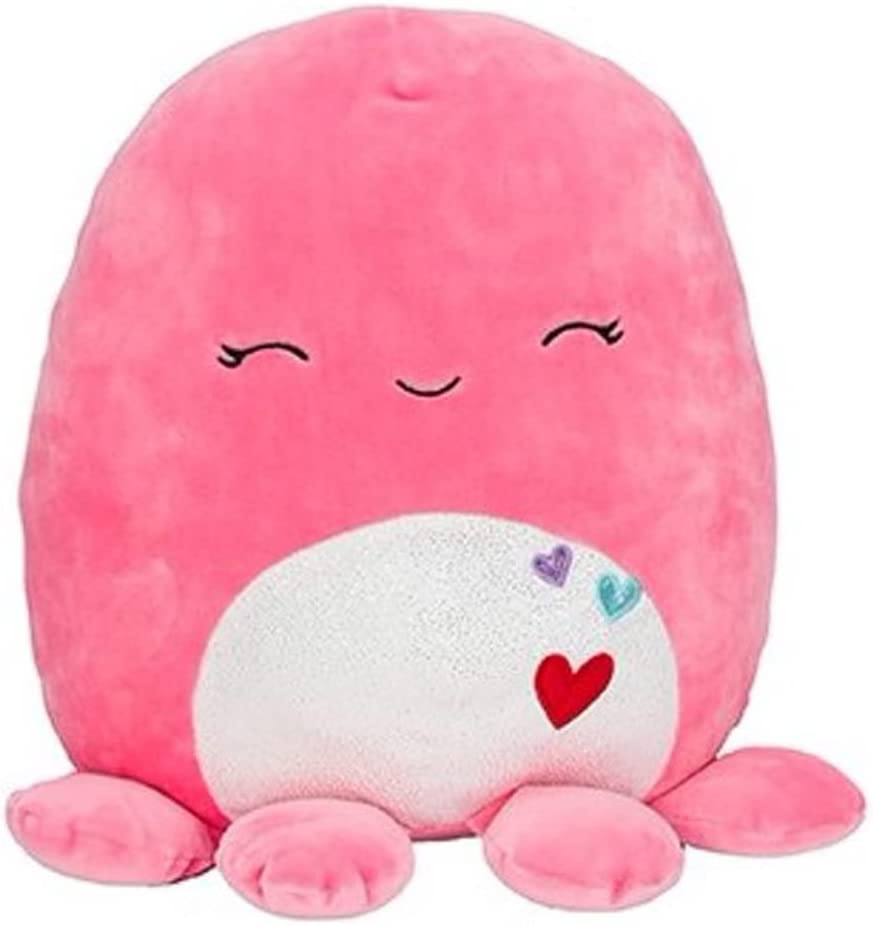 Abby the Octopus is the perfect Valentine's Day gift for sea lovers! This adorable octopus is part of the Sea Life Squad and is always ready to jump into action. She loves the water and is the head lifeguard at a waterpark, making sure everyone stays safe on the slides. She's always up for an adventure, and her bright pink color and friendly face will make you smile!
Abby is made from super-soft and cuddly polyester, making her a comfy companion. She's 8" tall and can easily fit in a backpack or bag, so you can take her wherever you go. You'll love having her in your Squishmallow collection!
Check Price on Amazon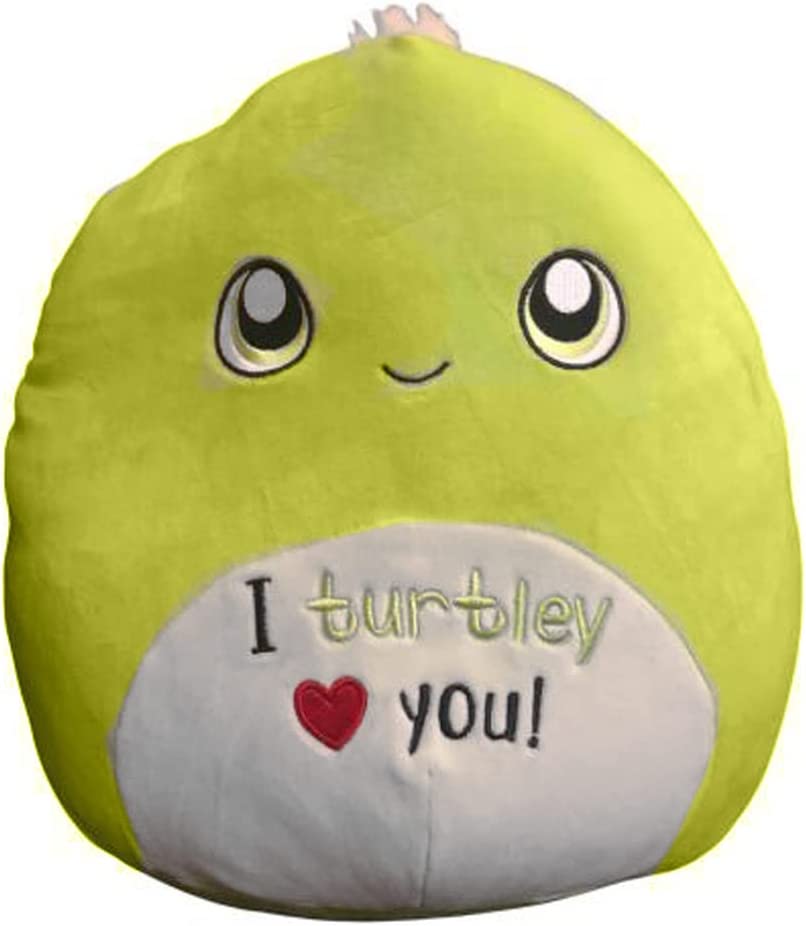 Henry the Turtle from the Sea Life Squad is the perfect Valentine's Day gift for your special someone! He's a friendly and lovable 12" Squishmallow who is always ready to provide commentary on your favorite sports games. His signature look includes a bright green shell, a yellow and white striped belly, and a big smile that will make your Valentine's Day extra special.
As part of the Sea Life Squad, he's perfect for aquatic-themed occasions. He's made of super-soft polyester fabric so he's perfect for cuddling and hugging. Make your Valentine's Day extra special with Henry the Turtle!
If you're just totally into turtles, check out even more turtles from our friends at LoveNatureReviews.com!
Check Price on Amazon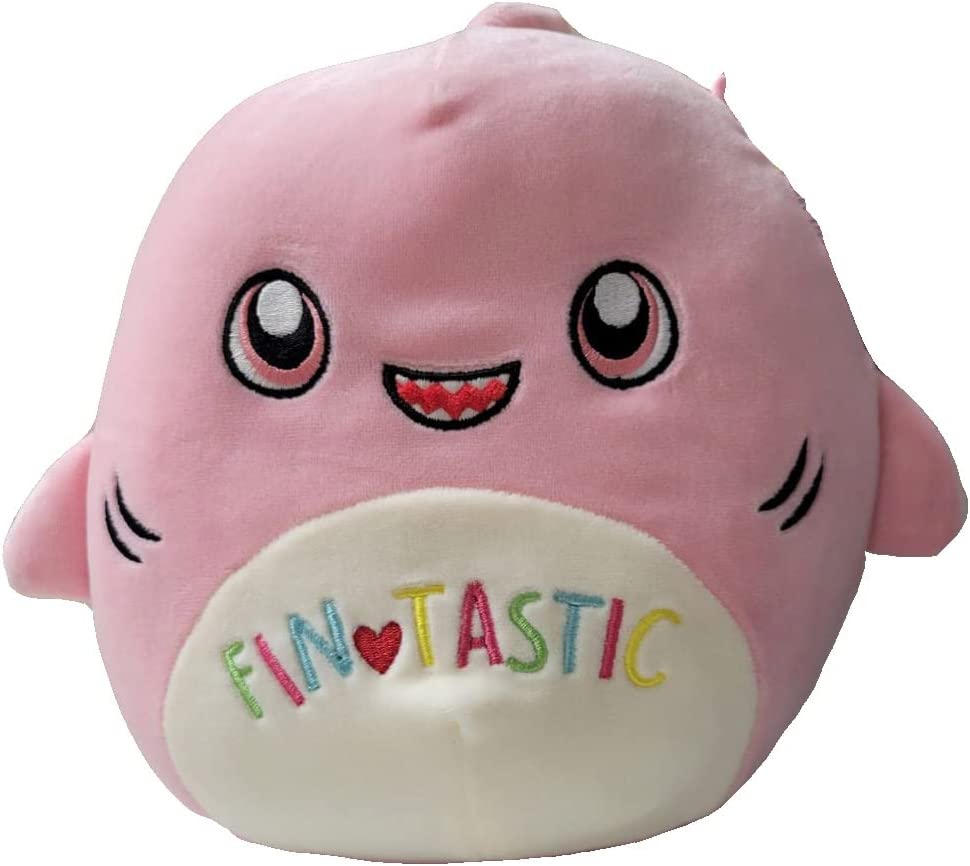 Selene the Shark is the perfect Valentine's Day gift for your special someone! Selene loves to explore the depths of the ocean. She's a curious and adventurous shark who loves to learn more about her home and how to keep it clean. Selene is a fun and lovable Squishmallow who will bring lots of joy to your Valentine's Day celebration!
Selene is also made of the softest marshmallow-like polyester and is the perfect size for cuddling. She has a big, friendly smile! Selene loves to sunbathe and learn new languages. She's a great listener and always has a kind word for everyone. She will be the perfect companion for your Valentine's Day and beyond!
Check Price on Amazon
Meet Milaina the Narwhal from the Sea Life Squad! She's an adventurous and playful narwhal that loves nothing more than to explore the ocean depths and frolic in the waves. Her big, friendly eyes will draw you in, as her fuzzy softness wraps you up in a hug. You won't be able to resist her cuddly charm!
With each hug you share, your bond will grow stronger! Become one of those lucky few who knows what true friendship feels like when you add this special narwhal to your Valentine's Day festivities!
Check Price on Amazon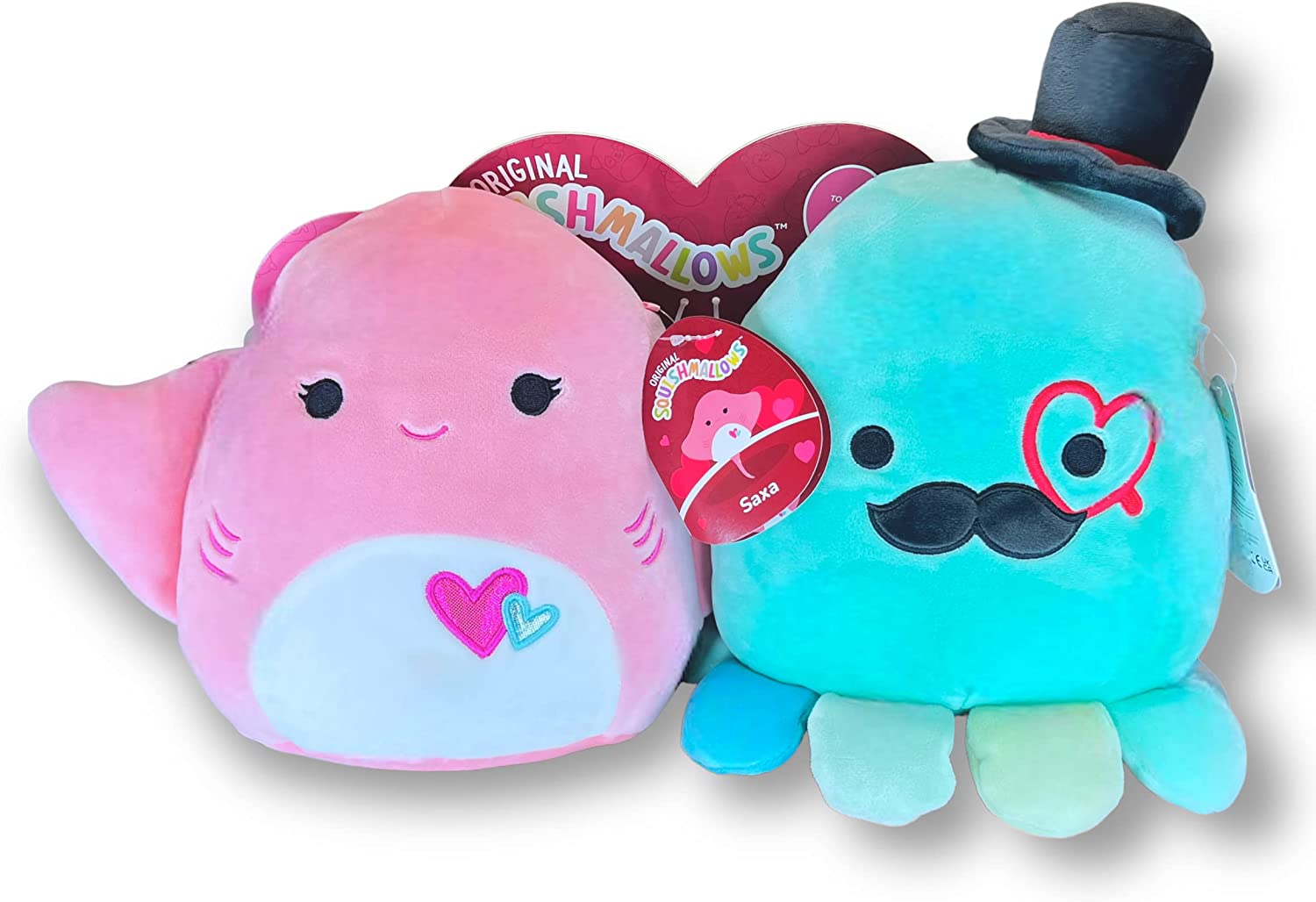 Saxa and Eiko are the perfect pair for a Valentine's Day gift for your special someone. Saxa and Eiko are part of the Sea Life Squad, and they come together to bring double the fun and double the cuteness! Saxa is an expressive stingray who loves to show off her true colors, and Eiko is a fancy octopus who loves to dress up and show off her unique style.
Saxa and Eiko are made of super-soft and cuddly polyester fiber, making them the perfect snuggle buddies. They're sure to be loved by kids and adults alike. Get your special someone this sweet, adorable pair!
Check Price on Amazon
Valentine Squishmallows FAQs
It would be impossible for us to choose which Squishmallow is right for you! But we can at least answer a few of our most frequently asked questions!
What are Squishmallows made of?
Squishmallows have a super-soft marshmallow-like texture made from polyester fabric and high-quality materials. They're perfect for snuggling with you on the couch, traveling with your team, or vacationing on a plane! Their cloud-like squishiness makes them super comfortable, and their light weight makes them easy to pack away when you've got things to do!
Can you put Squishmallows in the washer? Or in the dryer?
Do not put a Squishmallow in a machine washer or submerge it in any water. The best way to clean these plush toys is to spot-clean them with a damp cloth. Do not put your Squishmallow in the dryer. You need to let them air dry.
How do you clean a Squishmallow?
Spot-cleaning with mild detergent and warm water to keep your Squishmallow in top condition. Clean gently and ensure your Squishmallow is ultra squeezable for years to come.
Who was the very first Squishmallow?
Cam the Cat, also known as Cameron, has been a Squishmallows fan favorite since he was first released. He has the honor of being the first Squishmallow ever made based on his Collector Number and the official release date of March 1, 2017. He loves being the main mascot of the brand. Cam led the pack in the increased production of this amazing and still growing collection of perfectly-sized Squishmallows!
Ready For Some Sea Life Love!
It's clear that the Sea Life Squad has some irresistibly cute and snuggly Squishmallows for Valentine's Day. These will make the perfect gift for your special someone this Valentine's Day!
"Sea" you at the beach with a box of chocolates!
Enjoy the little things!
Daisy 🙂
See some of the newest 2023 Squishmallows at FeedbackFinds!
You Might Also Enjoy These Articles on Our Site: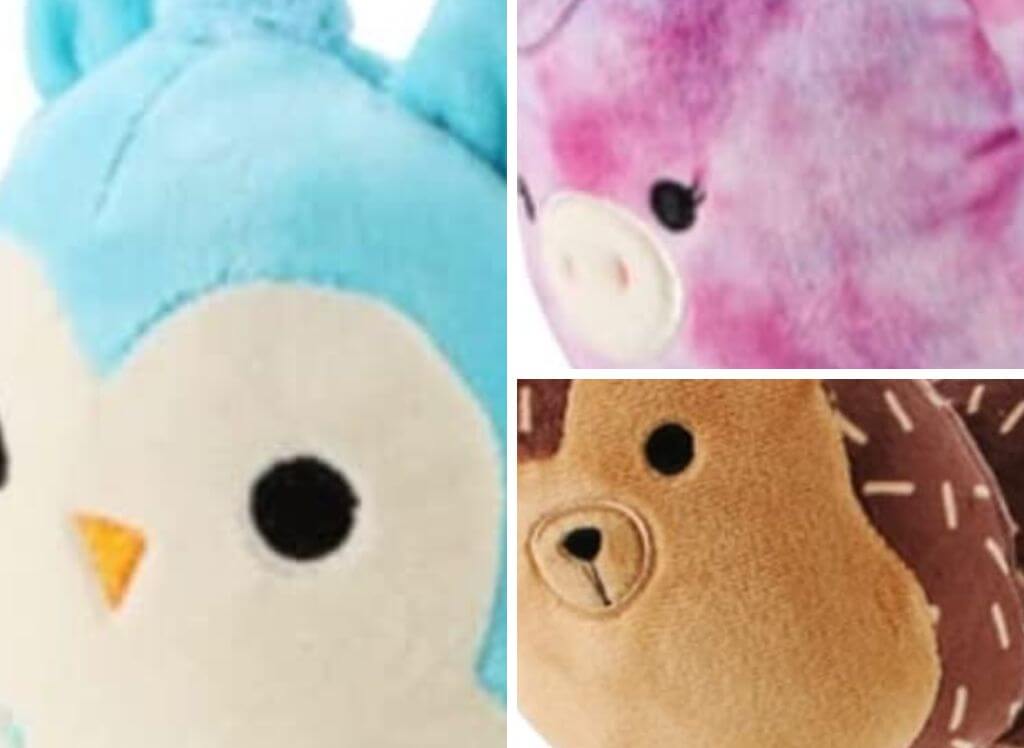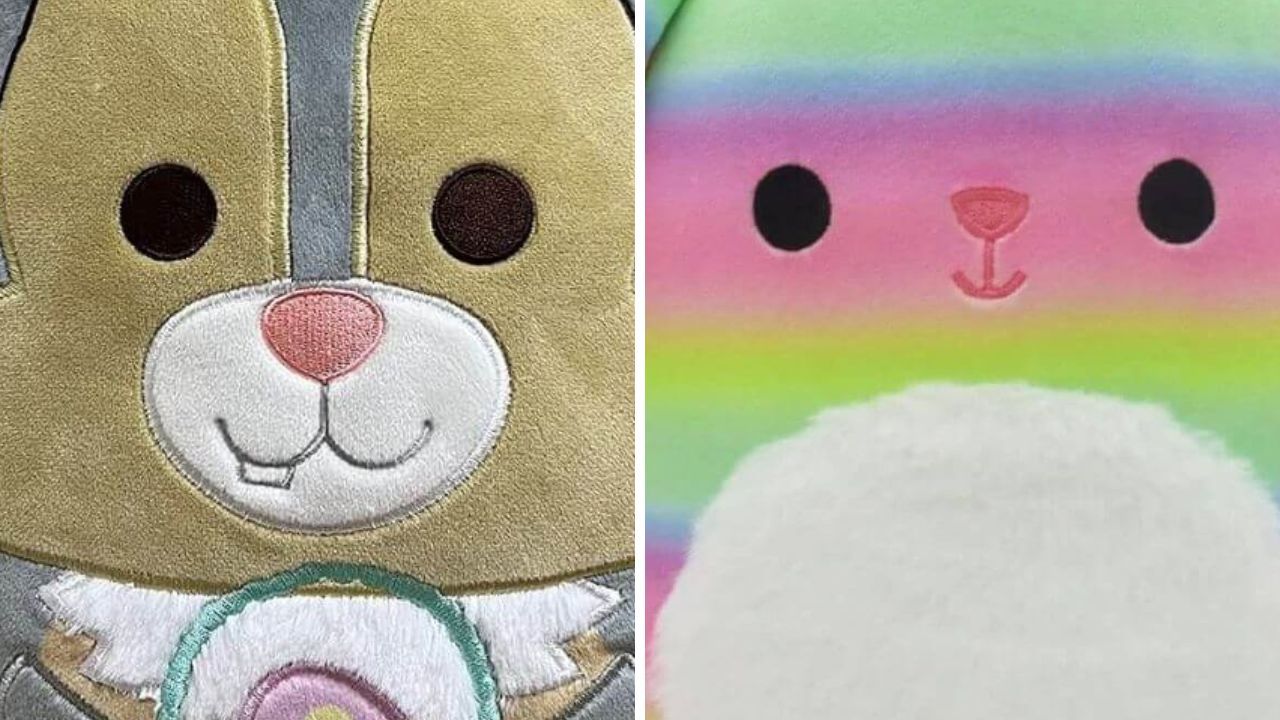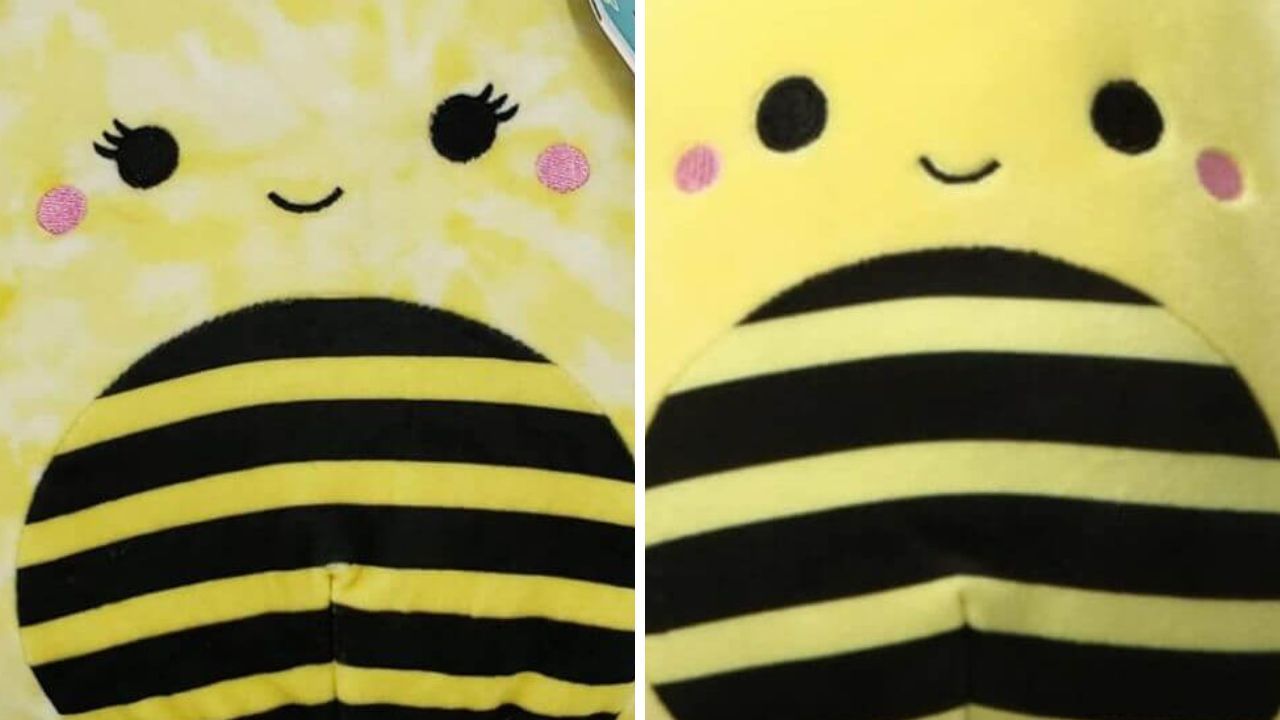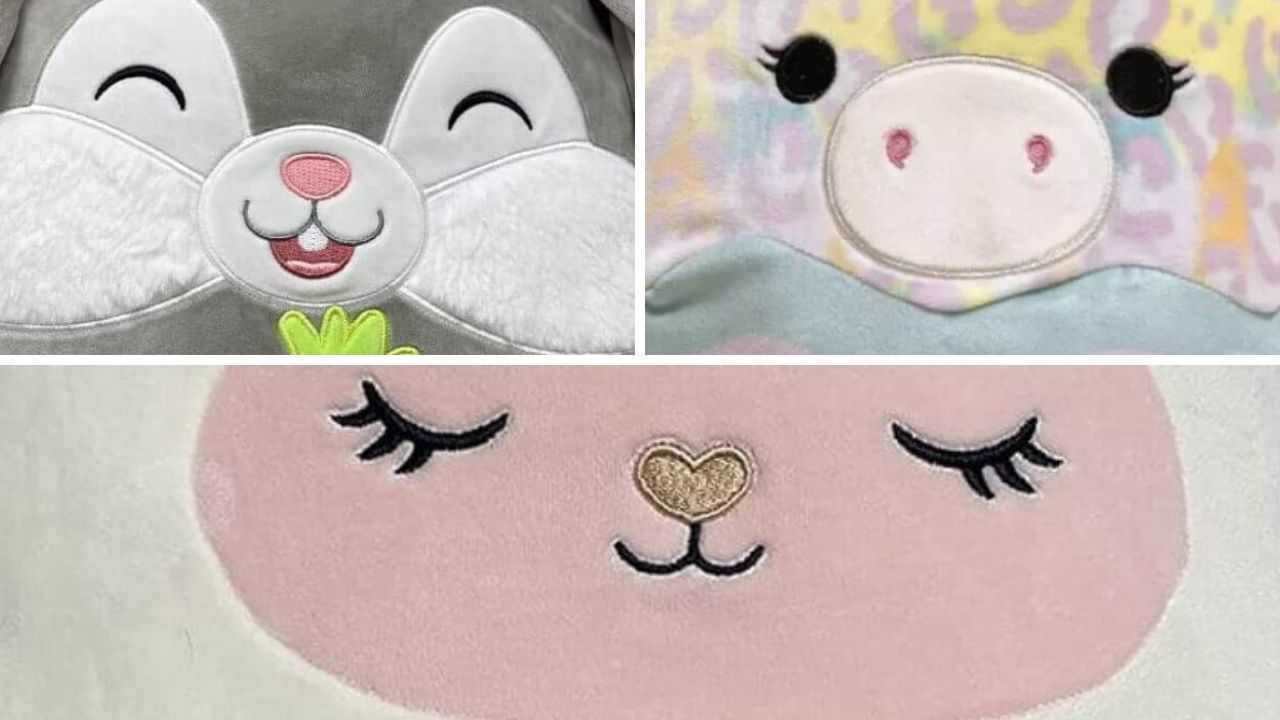 ✴️
As an affiliate and associate of Amazon and other products, we do earn from certain qualifying purchases.
Would you love to do what I do? Blog and talk about your favorite products all day? Learn how ordinary people make money on the internet by watching this
free virtual workshop!