Ready for a fiesta? With so many festive and delicious Mexican Squishmallows to choose from, it's hard to decide which one (or ones!) to add to your squad!
But don't worry, we've got you covered. Check out our article for the top favorite Mexican Foodie Squishmallows that are sure to tantalize your taste buds!
Plus you can add some fun  to your fiestas with these Cinco de Mayo Squishmallow Pals hanging out in one of my other articles!
How We Choose Our Favorites
It's pretty easy to love these Mexican Foodie Squishmallows! They're ready to party! From the festive Cinco de Mayo to any other fabulous fiesta, they'll take your party up a notch!
As always, our suggested Squishmallows all passed our super cute and cuddly test! We are dedicated to ensuring that the Squishmallows we select are authentic and of the highest quality.
Our selection is comprised exclusively of Official Kellytoy plush which offer customers superior construction as well as an ultra-soft marshmallow-like filling for maximum comfort.
Whichever one you choose, these lovable characters will never disappoint! You'll love reading bedtime stories to your sweet bedtime buddy.
Not to mention, one of these super-soft loveable buddies is the best couch companion, pillow pal, and travel teammate around.
Whoever receives this gift is sure to be overjoyed with the choice you make! Make it one, or maybe three?
Please Note: Squishmallows are popular all year round and can go out of stock at any time. (Say it isn't so!) Don't worry; there are many more adorable Squishmallows in our articles listed below and in the Squishmallow Store website!
Our Top FeedbackFinds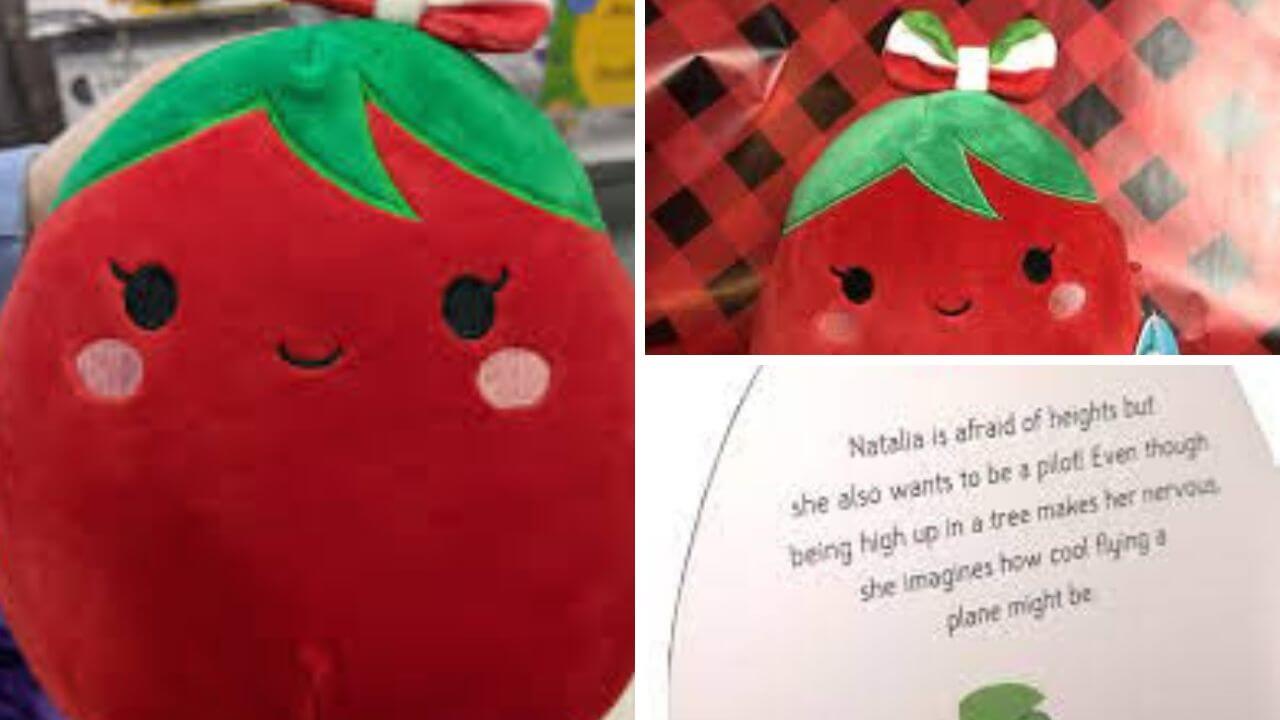 With her brave, yet scared demeanor, Natalia the Chili Pepper from the Mexico Squad is a one-of-a-kind Squishmallow that has it all! Get this Mexican Foodie and watch as she takes flight with your help. Her daring personality will certainly bring a lot of spice to your Squishmallows collection. So don't wait any longer and be sure to buy Natalia the Chili Pepper today - not even fear of heights can stop her dreams!
Celebrate with this 7" tall Squishmallow who proudly sports a bow with the colors of Mexico's flag!
Shop This Product!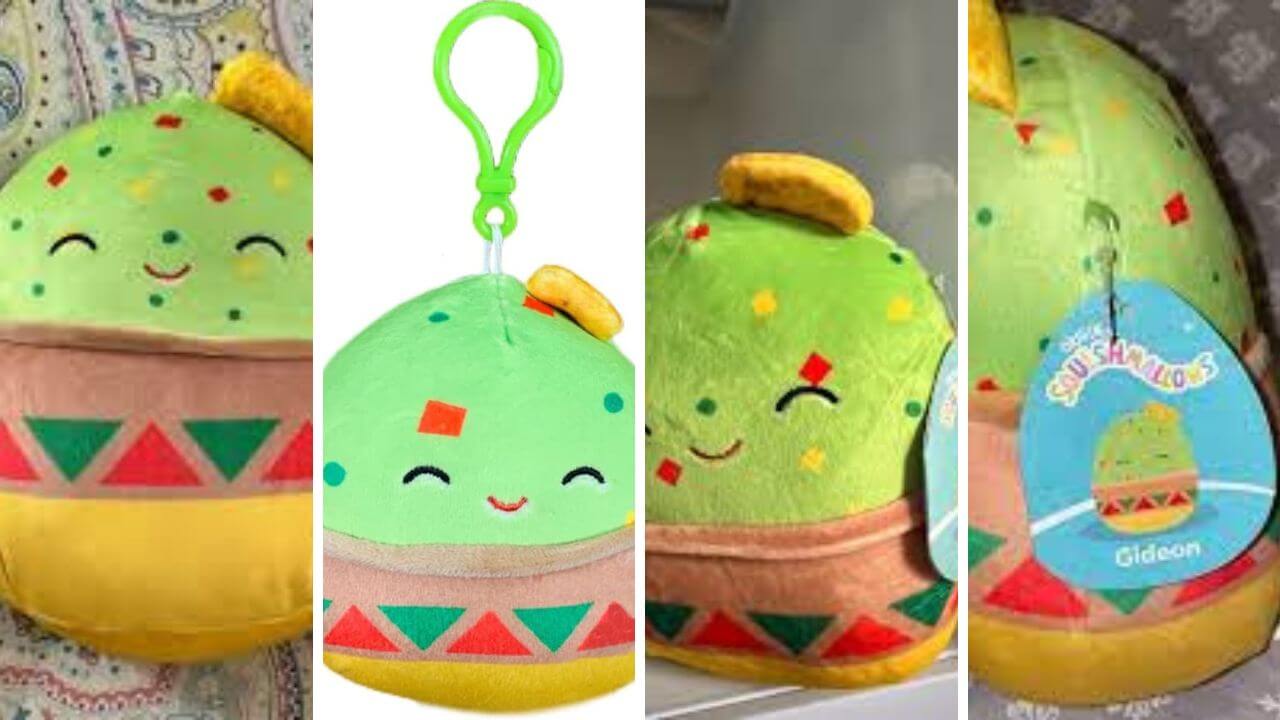 Meet Gideon the Green Guacamole with Tortilla Chip Squishmallow! He's been all over the world and has countless amazing stories to tell. Now he's serving up some Mexican vibes in a colorful bowl, perfect for those looking for a unique addition to their collection! Whether you're looking for a quirky new companion or just want to spruce up your shelf, this 14", 7", or super cute 3.5" Clip Squishmallow is the perfect addition. So why wait? Get your hands on this fun-loving foodie today and let Gideon take you on an adventure you won't forget!
Shop This Product!

8" Tex https://geni.us/v0za

16" Tex https://geni.us/TLyA
Tex the Taco is a Squishmallow buddy who knows how to bring the party! Filled with cheese, onions, and a little extra spice, Tex is the perfect addition for any collector. Plus he's bright yellow with all the toppings - can't get much better than that! Get your hands on this Mexican-inspired pal before they're gone! After all, who wouldn't want a taco-flavored friend?
Shop This Product!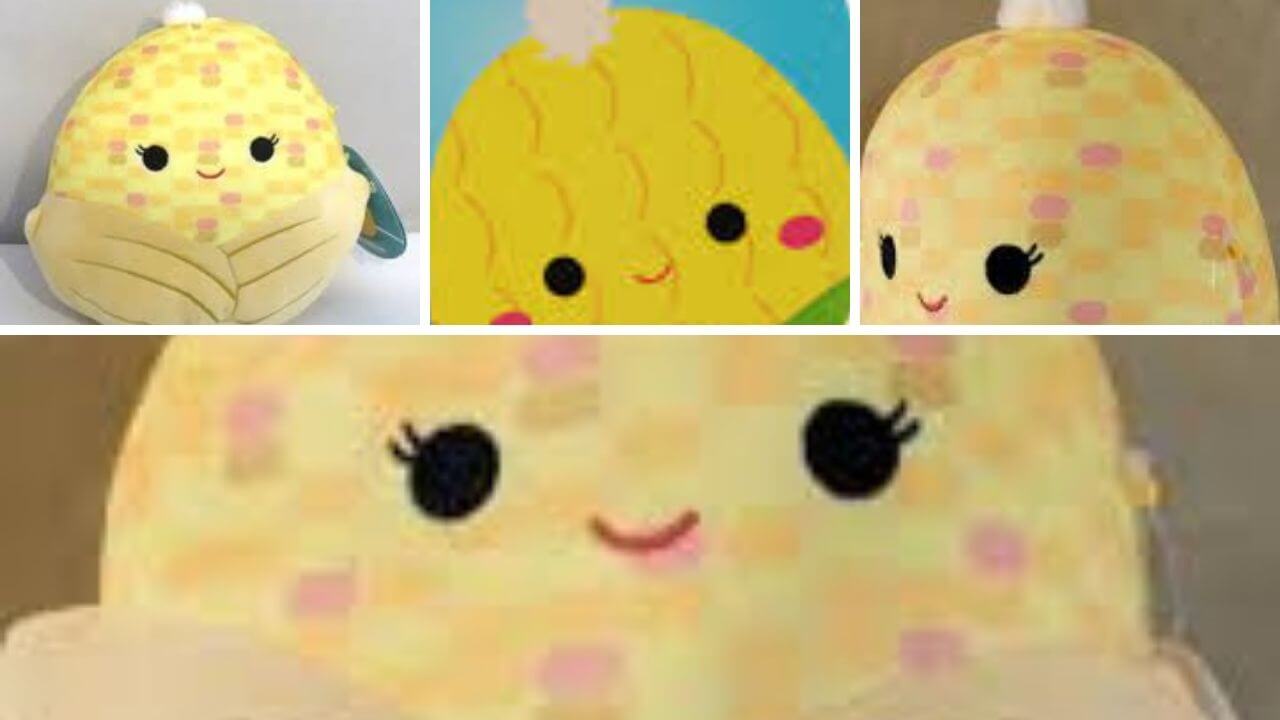 Introducing Cornelias the Corn from the Harvest Squad, the essential ingredient for any Mexican dish! He's an expert at helping out with a side of cheesy puns to make sure you get a chuckle in. With his 7.5" stature, light yellow, orange, pink and light brown corn seeds, and white silks for hair, this collectible Mexican Foodie Squishmallow is guaranteed to bring joy, warmth and humor wherever he goes. So why not take home some fun with Cornelias the Corn today?
Shop This Product!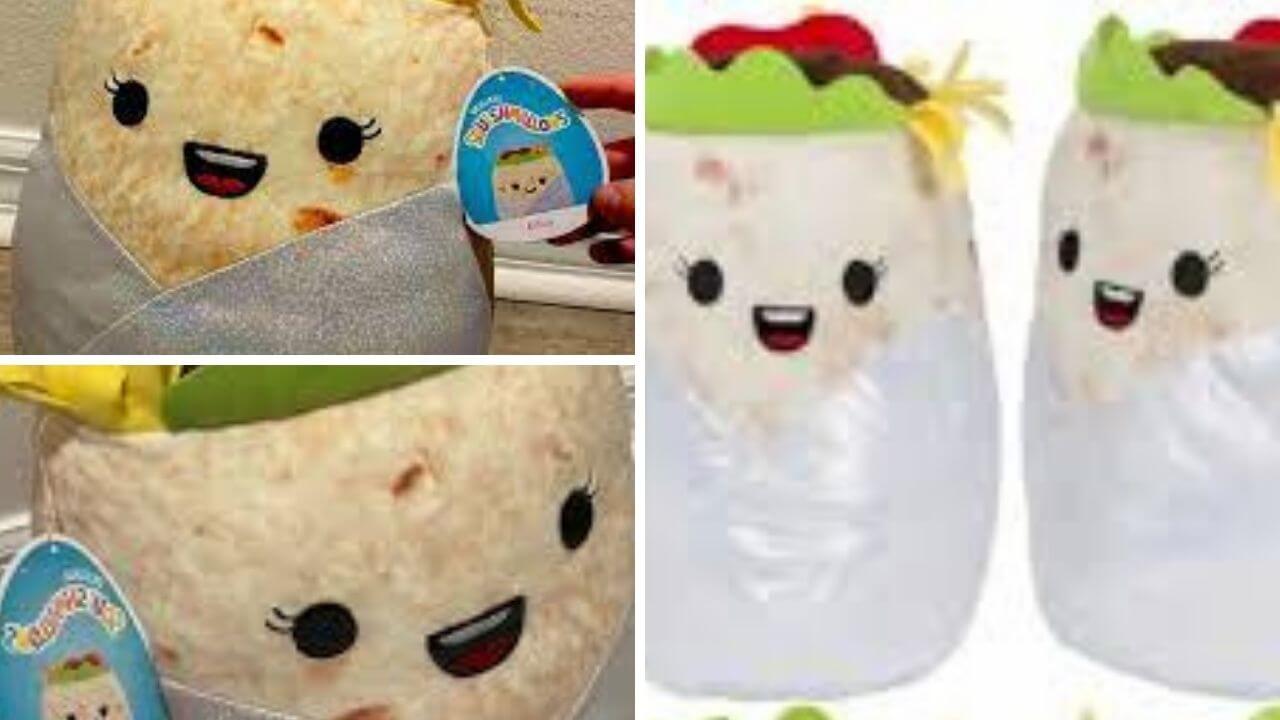 Edita is a Mexican Foodie Squishmallow and she's ready to explore the world! This 12-inch tall burrito-shaped cutie has been carefully wrapped in a silver wrap and is ready for adventure. She's sure to be the life of any party and will love to take selfies with all your other Squishmallows pals! Plus, she loves hearing tips from fellow travelers so she can make exploration even more safe and fun. What better way to liven up your day than by owning Edita? Get this collectible Squishmallow now before someone else takes her on an adventure of their own!
Shop This Product!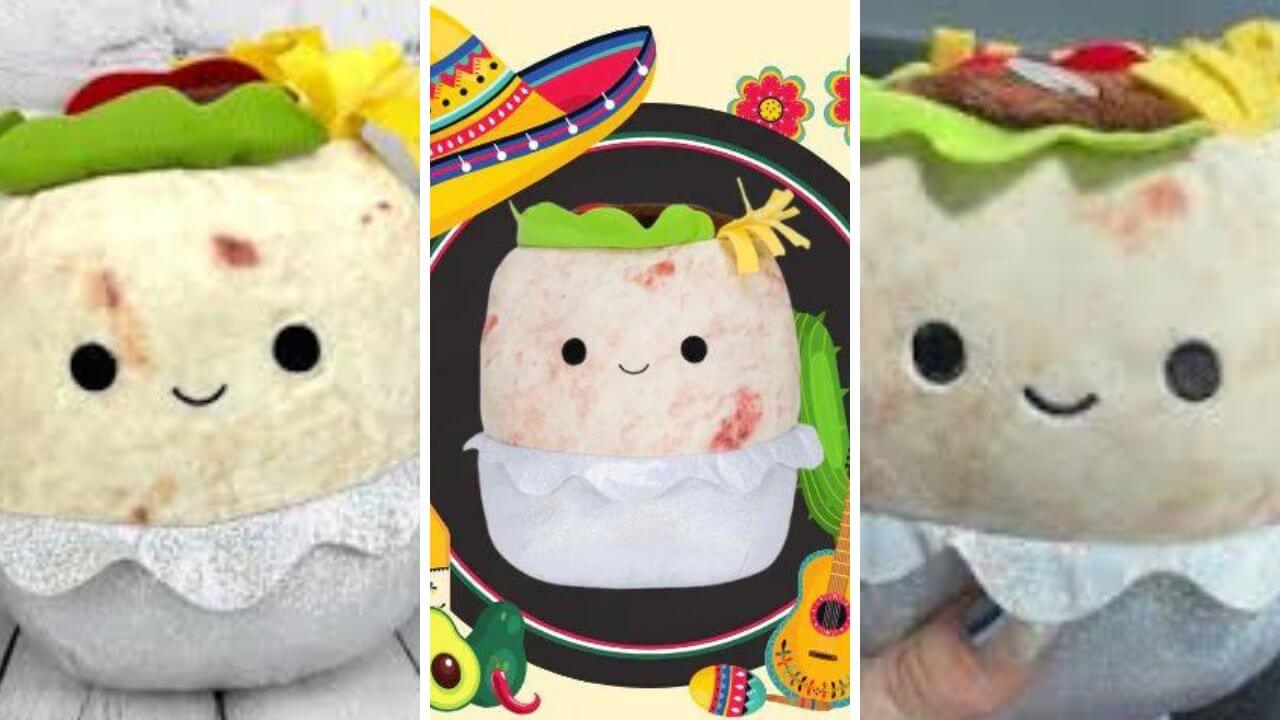 Meet Bernardo, the newest Squishmallow in town! He's a master at making music with a baby grand piano and singing all his favorites in Spanish. His passion for his culture has been captured in this collectible and is sure to add some flavor to any collection. But don't wait too long, because if you don't buy it now you'll miss out on the spicy surprise - and no one wants that! So make sure to grab your own Bernardo today - you won't regret it!
Shop This Product!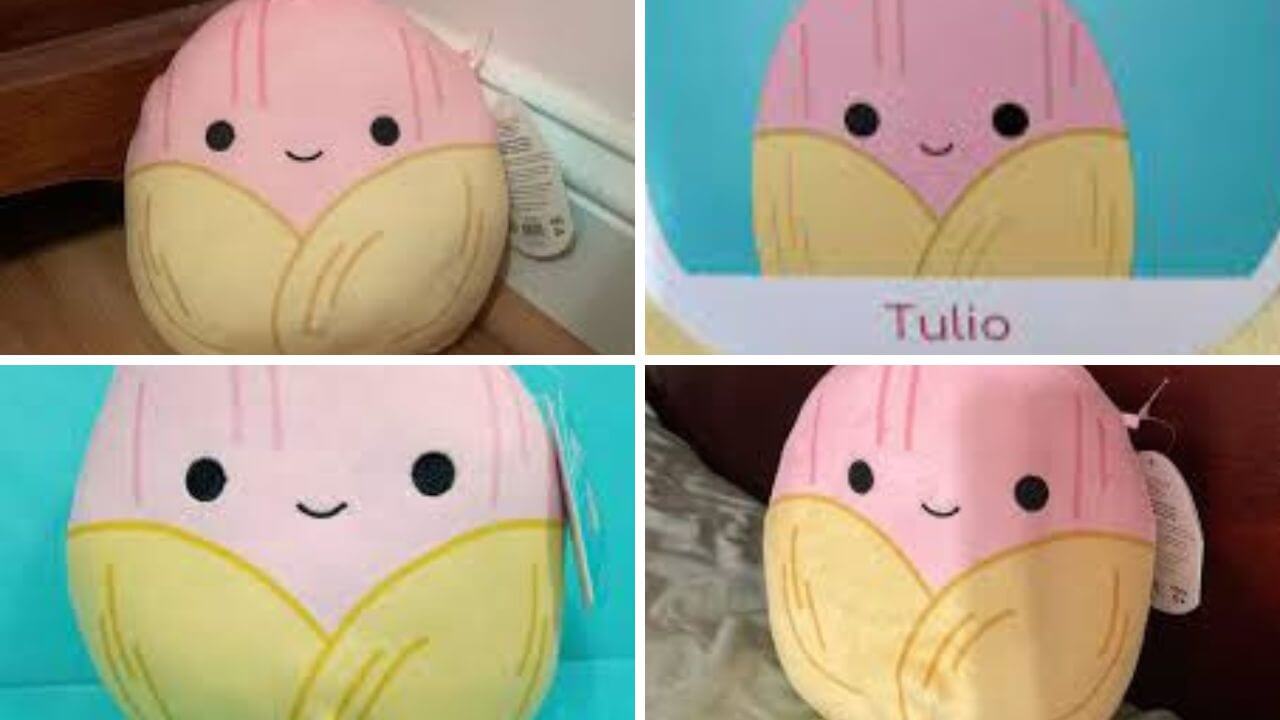 Tulio the Tamale is a one of a kind collectible Squishmallow ready to join you on your baseball stadium tour. He's a pink tamale with several dark pink vertical lines, wrapped in yellow and darker yellow lines, two black round eyes and a smiling black mouth. Get Tulio now and take him along with you to all the baseball games! Not only will he cheer for your favorite team, but he'll also be your delicious looking companion. So don't wait - get Tulio today and enjoy the never ending fun of taking him around the United States!
Note the photo coloring in the current Amazon ad is an inaccurate purple shade. Tulio is a pink and yellow Squishmallow plush originally exclusive to ToyDrops Mexico.
Shop This Product!
Mexican Squishmallow FAQs
Welcome to the wonderful world of Squishmallows! In case you're unfamiliar with these cuddly collectibles, we've compiled a list of FAQs that are guaranteed to answer any lingering questions and help you make an informed decision about your purchase. Read on for all the exciting news, reviews and info. Once you get fully acquainted with Squishmallows, there's no turning back!
What are Mexican Squishmallows?
Mexican Squishmallows are from the popular plush toy brand designed with creative elements from Mexican culture. These include traditional Mexican figures like a Mexican girl and boy, foods, plants, and toys.
What age ranges like Squishmallows?
Squishmallows have become a beloved toy among children of all age groups, including adults. They are made from soft spandex polyester stuffing and make a unique gift to show your appreciation on any occasion!
Are Squishmallows safe for small children?
For very young Squishmallow lovers, always opt for ones without small adornments and other decorative pieces that could cause choking or other hazards. Double-check the Squishmallow tag for age suggestions. Most will say they are safe from ages zero and up.
What materials are used to make Squishmallows?
Squishmallows are made of a marshmallow-like material and packed with an ultra-soft stuffing crafted from 100% recycled polyester fibers. This special combination gives them their distinctive, cuddly texture-- one that's both cozy and squishy to the touch!
Can you put Squishmallows in the washer? Or in the dryer?
For best results and long-lasting cuddliness, these plush toys are easily washable by spot cleaning with a damp cloth. For longest life, do not put your Squishmallow in the dryer. It's best to let it air dry.
If necessary, machine wash with mild detergent, and tumble dry low. But please hand wash and air dry those with delicate parts and pieces or other special appliques, fuzzy materials, accessories, and ornaments.
When Did the Squishmallow Craze Begin?
The first-ever Squishmallows made their debut in 2017 created by the Kellytoy company.
What makes Squishmallows special?
In addition to their special marshmallow-like texture and filling, , each one has it's own unique name and personality complete with a "Bio" and is sure to provide warm cuddly fun!
How can you tell if your Squishmallow is rare?
Squishmallows released a six-tier Rarity Scale on the tags to denote specific limited edition Squishmallows. Any Squishmallow with a rarity label has a maximum number of units that will ever be manufactured of them before their design is retired permanently.
How valuable are rare Squishmallows?
In addition to understanding the Rarity Scale, keep in mind that original price, item condition, item collectibility, item amount, and item resale value can also be impacted by additional factors such as the amount of inventory for sale and other special features and colors on any Squishmallow released.
Are there customer reviews or testimonials available regarding quality and value?
Yes! Customer reviews and testimonials are available regarding the quality and value of these items. You can find them by clicking through the buttons above and also on third-party review sites. You can read reviews, check the average rating value, and see which favorites reviewers recommend. And once in a while you get to see a cute fan video!
Who's Hungry for Mexican Squishmallows?
These Mexican Foodie Squishmallows are an adorable way to bring a bit of flavor and fun into your home for your fiesta themed parties like Cinco de Mayo or Taco Tuesday!
They're perfect for cuddling with or using as a decoration in any room. These friendly, food-shaped Squishmallows will be sure to bring a smile to every face and have offered comfort to thousands of people world-wide!
With their full size, vibrant colors and bright designs, these little cuties are the perfect way to show your family and friends just how much you care.
Use the buttons below each Squishmallow to get more information on size, current pricing, shipping and delivery options on the one (or two!) that's right for you!
And don't forget to check out our articles below or visit the Squishmallow Store site for more cuddly plush friends!
¡Buen Provecho!
Daisy 🙂
😃
Before you leave, please
subscribe!
You will be the first to see reviews and recommendations for our newest favorites at my personal blog
FeedbackFinds.com!
✴️
As an affiliate and associate of Amazon and other products, we do earn from certain qualifying purchases.
You Might Also Enjoy These Collections: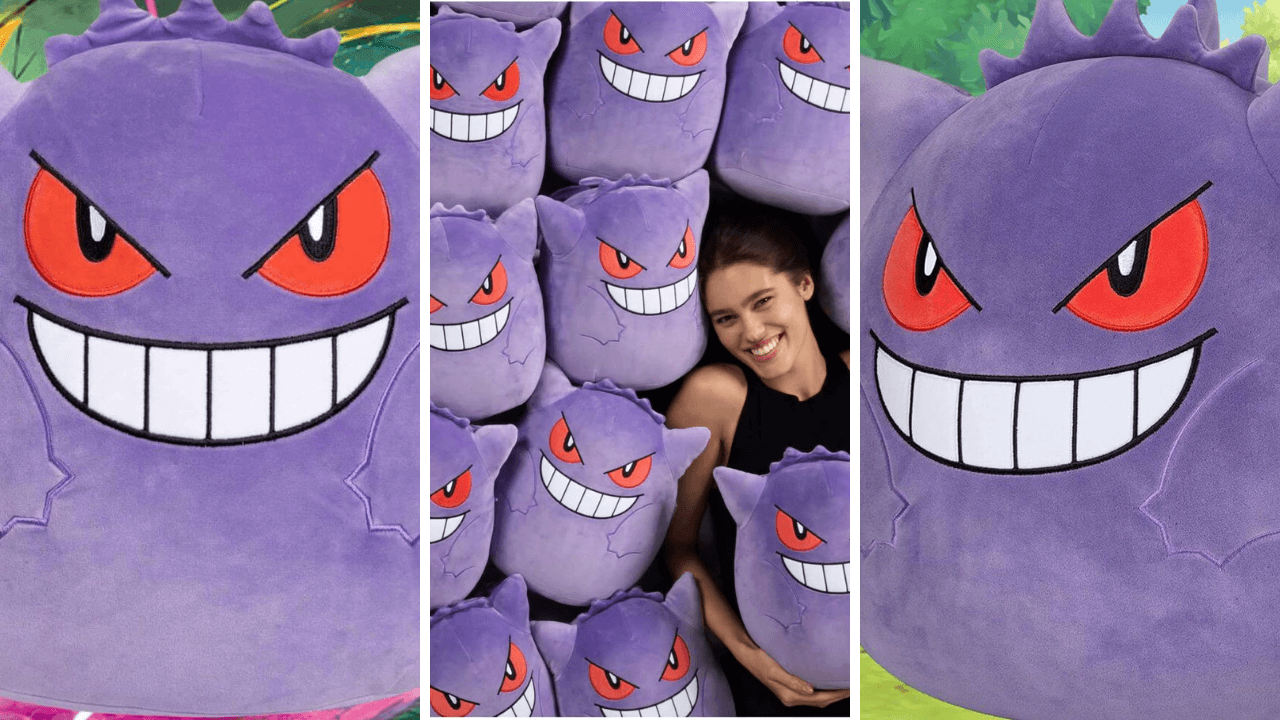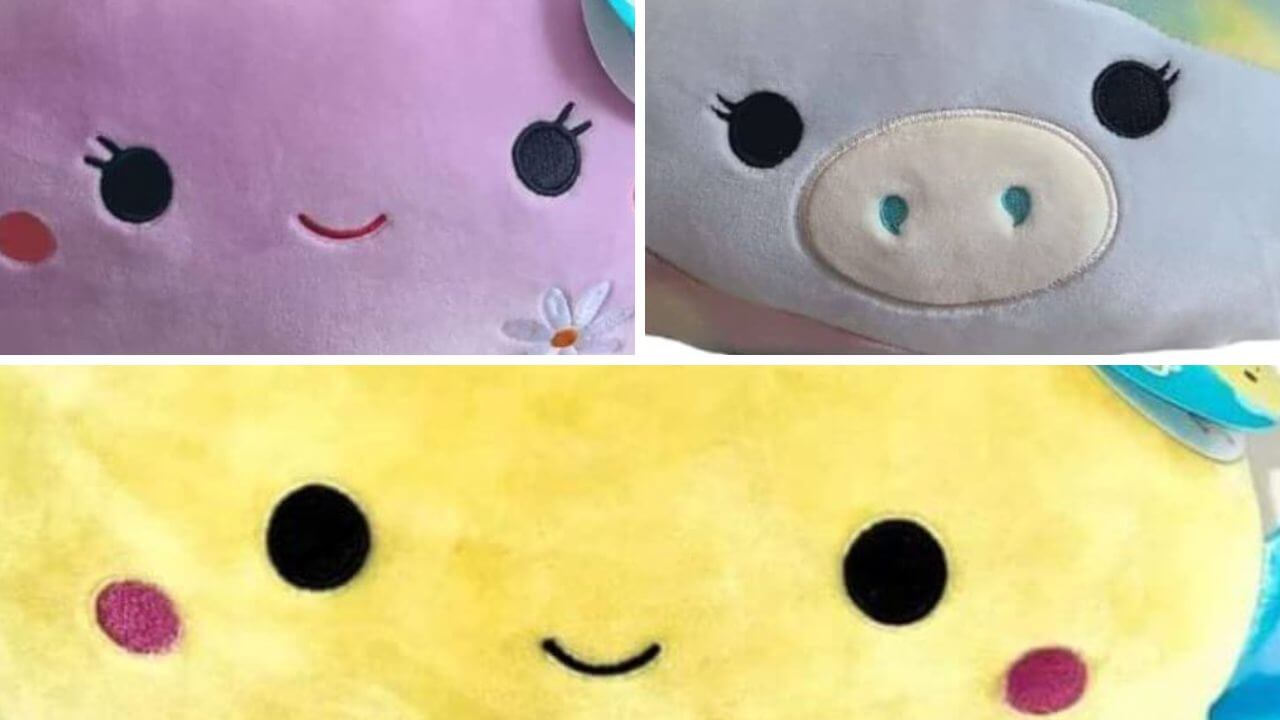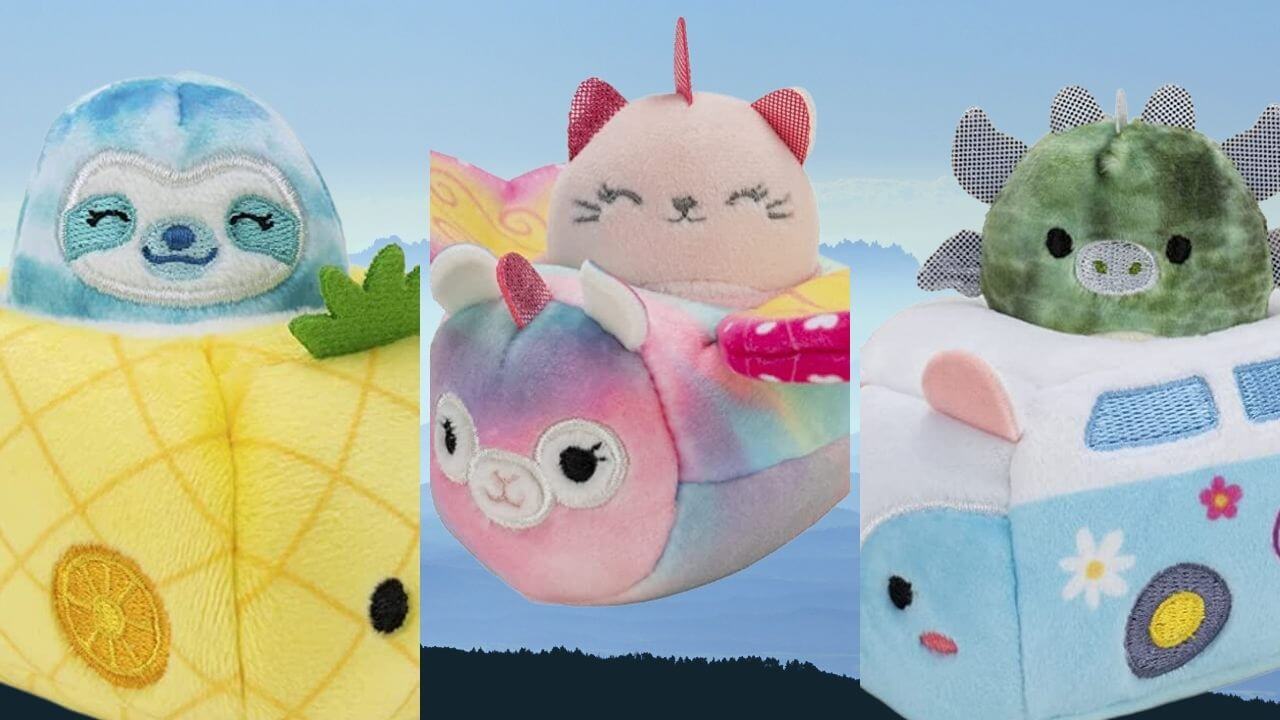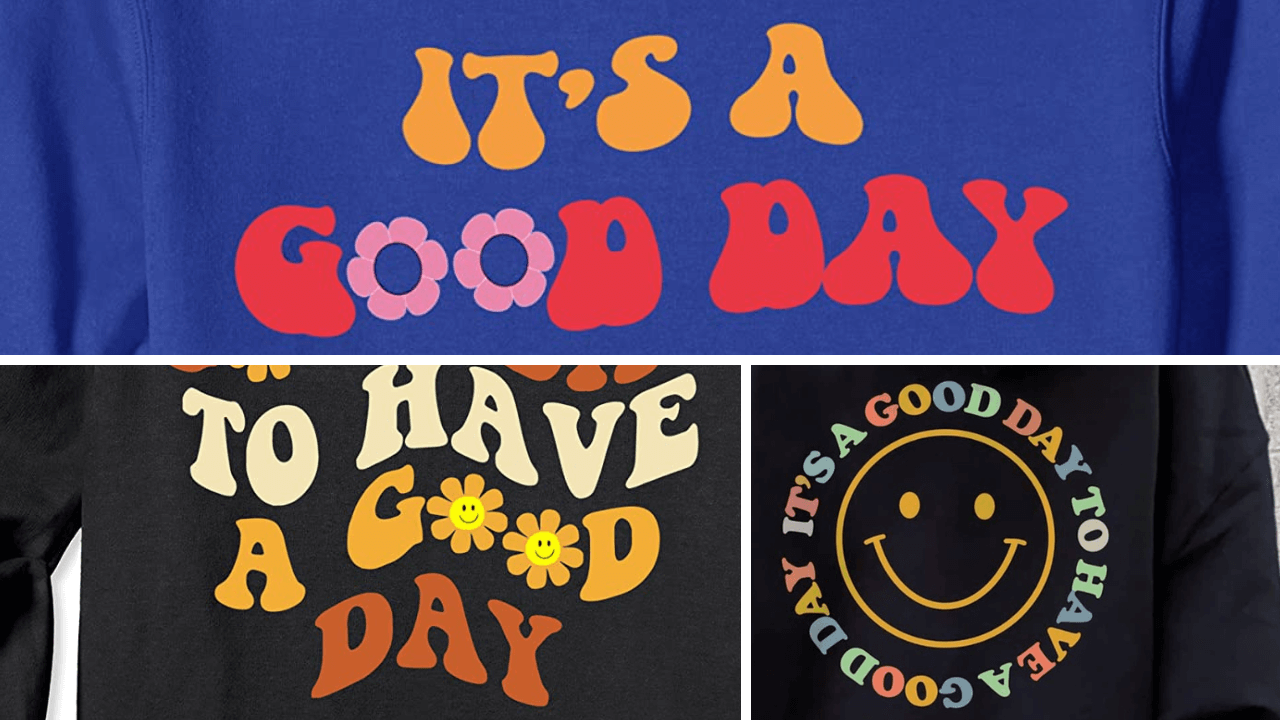 And here's another article from my personal blog at Feedback Finds!
✴️
Would you love to do what I do? Blog and talk about your favorite products all day? Learn how ordinary people make money on the internet by watching this
free virtual workshop!
Why do you recommend Amazon to buy your Squishmallows?
When you purchase these stuffed animals from an Amazon seller store website, you'll have the best opportunity for easy checkout and speedy delivery! You'll most likely save money on shipping and be able to track when your items are shipped. The cost to ship may be fully covered by Amazon Prime for members regardless the package weight. You can also contact Amazon support by phone or chat. They will accept returns and address concerns if needed. Plus you'll save time and frustration with quick access to your favorites by shopping through your online browser on your device instead of trekking through the mall or specialty business, including drugstores like Walgreens, and ads where you can't confirm availability without visiting the store. When clicking through to get more product information, you will also see related and additional suggested products on the same page link. Inventory and item stock will vary by sites that sell privately. It's also a great opportunity to search all kinds of categories, apply filters, confirm details, view satisfied customer comments, and videos for the perfect match based on your interests and preferences!