Are you looking for a cute and cuddly companion?
A bunny Squishmallow is the perfect companion for anyone who loves cuddling up with something soft and huggable. This adorable plush toy is made from ultrasoft materials and is filled with squishy marshmallow-like stuffing, making it the perfect companion for a plane ride, long car rides, or movie marathons on the couch!
These lovable and squeezable Squishmallows come in a variety of colors and sizes, so read on to find the perfect one for you!
How We Choose the Best For You!
Our team of Squishmallow experts (which includes ourselves and kids) has personally chosen each special bunny based on cuteness, cuteness, and cuteness!
We also make sure they are the genuine article, and then consider availability on Amazon, pricing, shipping cost, and delivery time-frames to find the best bunny options for you!
Official Squishmallows are all super cuddly, huggable, snuggly, and are great gifts for fans and collectors! They're all made with high-quality construction and marshmallowy soft materials! So, that's not going to help you decide.
So far, you know that you want to buy a bunny Squishmallow, but they're all so adorable and you don't know which one to choose. How do you know which one will offer the best cuddling experience?
While it's going to be hard, we can only take it so far, In the end, you're just going to have to draw straws or flip coins or buy them all!
We hope our hard work has at least made it a little easier to find and purchase the perfect squishy friend!
Check out these cute and cuddly favorites now!
Why We Love It
Legacy the Bunnycorn is the perfect companion for your child! This 12" plush is made of super soft fabric and features a shimmering gold unicorn horn and a pink speckled belly. Legacy is sure to bring a smile to your child's face.
What You Should Know
Legacy the Bunnycorn is the perfect addition to your child's collection of Squishmallows. Legacy is not only a cuddly companion, but she loves taking care of her beautiful butterfly garden which is perfect for frolicking amongst the flowers and keeping an eye out for new butterflies. Legacy's favorite past time is laying in the grass and reading a book. She is sure to bring you a lot of joy!
---
Why We Love It
Say hello to Danya, the Rainbow Bunny Squishmallow! She is an adorable 7" bunny with a beautiful rainbow pattern and a soft, squishy texture. She loves to learn about history at school and explore the museums around her on the weekends. Her bright colors and huggable design make her the perfect companion for your little one.
What You Should Know
Danya is made with super soft polyester and easy to clean, so she's sure to last for years to come. Her bright colors and squishy texture make her the perfect cuddle buddy for your child. She also makes a great addition to any bedroom or playroom décor. So why wait? Order Danya the Rainbow Bunny Squishmallow today!
---
Why We Love It
Thumper The Bunny Rabbit is the perfect medium-sized plush gift for any Disney fan! This adorable rabbit is from the classic Disney movie "Bambi" and is now available in a super cute limited edition colors. He is holding an Easter basket and is sure to bring a smile to any child's face!
What You Should Know
This bunny Squishmallow is made from super soft and cuddly material that is perfect for snuggling up on the couch. It's also easy-to-clean and a great size for travel. At 10" tall, it's easy to take on-the-go. This Squishmallow is sure to be a hit with any child!
---
Why We Love It
Bobby the Bunny from the Squishville Collection is a bright and colorful bunny who loves to make everyone smile. Bobby has a unique tie-dye pattern of birthmarks that makes him stand out from the crowd. He loves to hop around and explore the world around him. He comes in his own little carriage, making him the perfect companion for your little one.
What You Should Know
Bobby is a special bunny who loves to share his joy with others. Every year he dyes eggs to match his birthmarks and shares them with other Squishmallows. His carriage is perfect for taking him on adventures and he is sure to bring a smile to your little one's face. He is made from super soft and cuddly fabric, making him the perfect for a long nap!
---
Why We Love It
Introduce your little one to the world of Squishmallows with Brinkley the Bunny! This 14" collectible is perfect for Squishmallows fans of all ages, with its soft and huggable exterior, and its sweet and smiley face. Brinkley loves to play the guitar, and even learned to play by touch, so you can be sure that this bunny will be lots of fun!
What You Should Know
Brinkley the Bunny Squishmallows is made from a super soft and cuddly polyester and spandex blend, making it perfect for snuggling. It is also easy to keep clean and looking like new. Plus, it comes with a tag that features Brinkley's name and birthday, so you can keep track of your new friend. Get this sweet Squishmallow today and start collecting!
---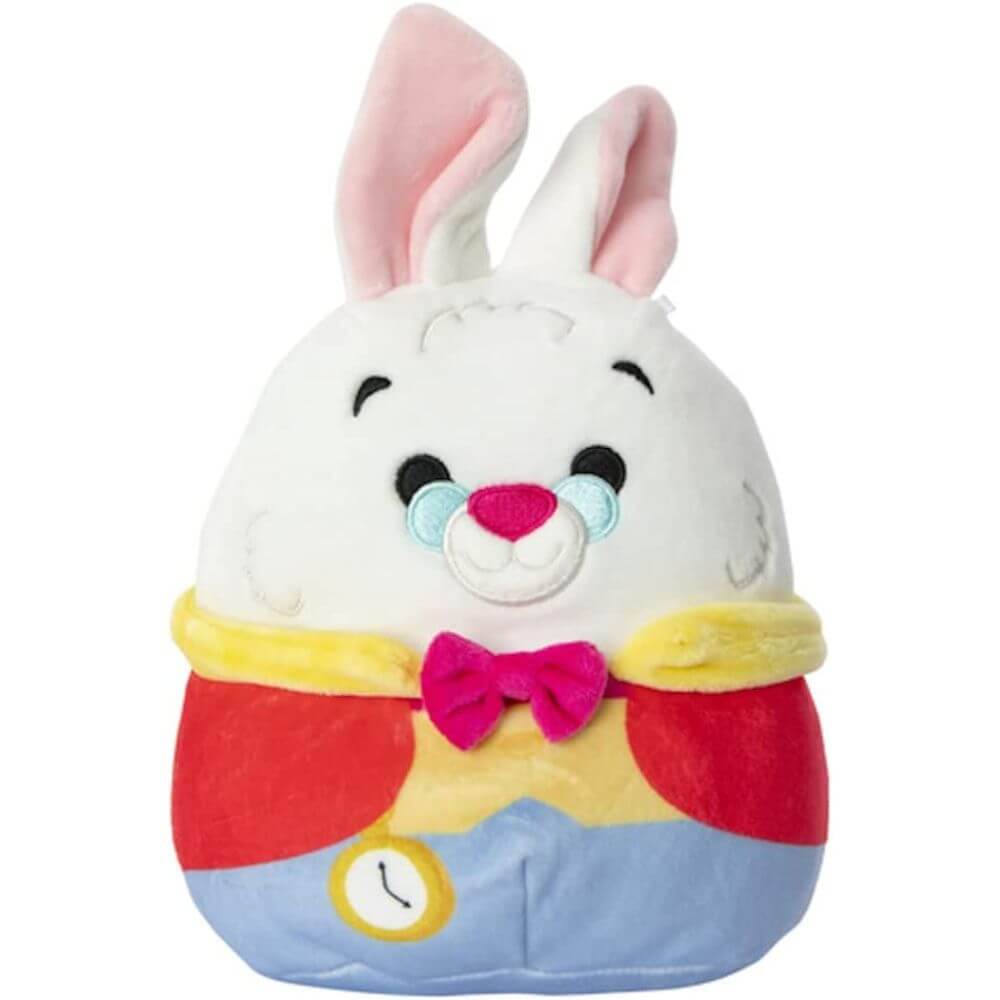 Alice in Wonderland White Rabbit Squishmallow 6.5"
Check Price on Amazon
Why We Love It
This Disney Squishmallow White Rabbit is the perfect gift for any "Alice in Wonderland" fan. This adorable bunny is dressed in his recognizable outfit with his pocket watch and is sure to bring a smile to any fan's face. He's made from super soft and cuddly materials, making it the perfect companion for a long car ride!
What You Should Know
White Rabbit is the perfect size for snuggling and is sure to become your child's favorite stuffed animal. It features detailed stitching and embroidered features that make it look just like the White Rabbit from the movie. This Disney Squishmallow is made from high-quality materials that are safe for your child and durable enough to last for years to come. Plus, it's easy to keep it looking fresh and clean.
---
Why We Love It
Isabella the Mint Green Bunny Squishmallow is a cuddly and lovable companion! She is made of super soft and squishy fabric which makes her the perfect snuggle buddy.
Isabella loves to sing, dance, and swim, and she wants to be a mermaid someday. Her magical mermaid moves on land will surely bring a smile to your child's face. She loves spending time with her family and eating cookies, so she's sure to be a hit!
What You Should Know
Isabella is a 16" plush toy that your child can take with them wherever they go. She has long mint floppy ears, a white, fuzzy belly and a tiny green tail. Her round black eyes have curled lashes, and she has a pinkish nose and mouth.
Her super soft and squishy fabric makes her a perfect big pillow for cuddling and snuggling. Isabella is the perfect addition to any bedroom or playroom!
---
Bunny Squishmallow FAQs
Let's face it! It can be hard to find the perfect Squishmallow for your child.
With so many different bunny Squishmallow designs and sizes, it can be overwhelming to know which one is right for your child. You want to make sure you get the perfect Squishmallow for them, but how do you know which one to choose? Honestly, as we mentioned above, you might just have to draw straws!
We've compiled a list of the most frequently asked questions about Squishmallows so you can at least know more about these cuddly companions.
What are Squishmallows Made Of?
Squishmallows are made of a super soft marshmallow-like polyester fabric and high-quality materials. They're perfect for snuggling with on the couch or for sleeping at bedtime. Their cloud-like texture makes them super comfortable, and their light weight makes them easy to pack away when you're done using them.
Can You Put Squishmallows in the Washer? Or in the Dryer?
Per the creators, you should never put a Squishmallow in a machine washer or submerge it in any water. The best way to clean these cutest plush toys is by spot cleaning with a damp cloth. Never put your Squishmallow in the dryer. Let it air dry.
Who Was The Very First Squishmallow?
Cam the Cat, or Cameron as he's known to his Squishmallow friends, has been a Squishmallow fan favorite ever since he was first released. Cam has the honor of being listed as the first Squishmallow ever made by Collector Number with an official date of March 1, 2017, and he proudly serves as the main mascot of the beloved brand.
Time to Get Hopping!
We hope you enjoyed our guide for these top 7 bunny Squishmallows! These cuddly toys are perfect for kids of all ages and make great gifts. Be sure to check back often because we add new products every day. When you're ready to purchase the newest member of your Squishmallows Squad, just tap on the button of each product to explore pricing and quick and free delivery options!
If you didn't see your favorite bunny, visit the Squishmallows Store on Amazon!
Better get some carrots ready!
Enjoy the little things!
Daisy 🙂
You Might Also Enjoy These Articles: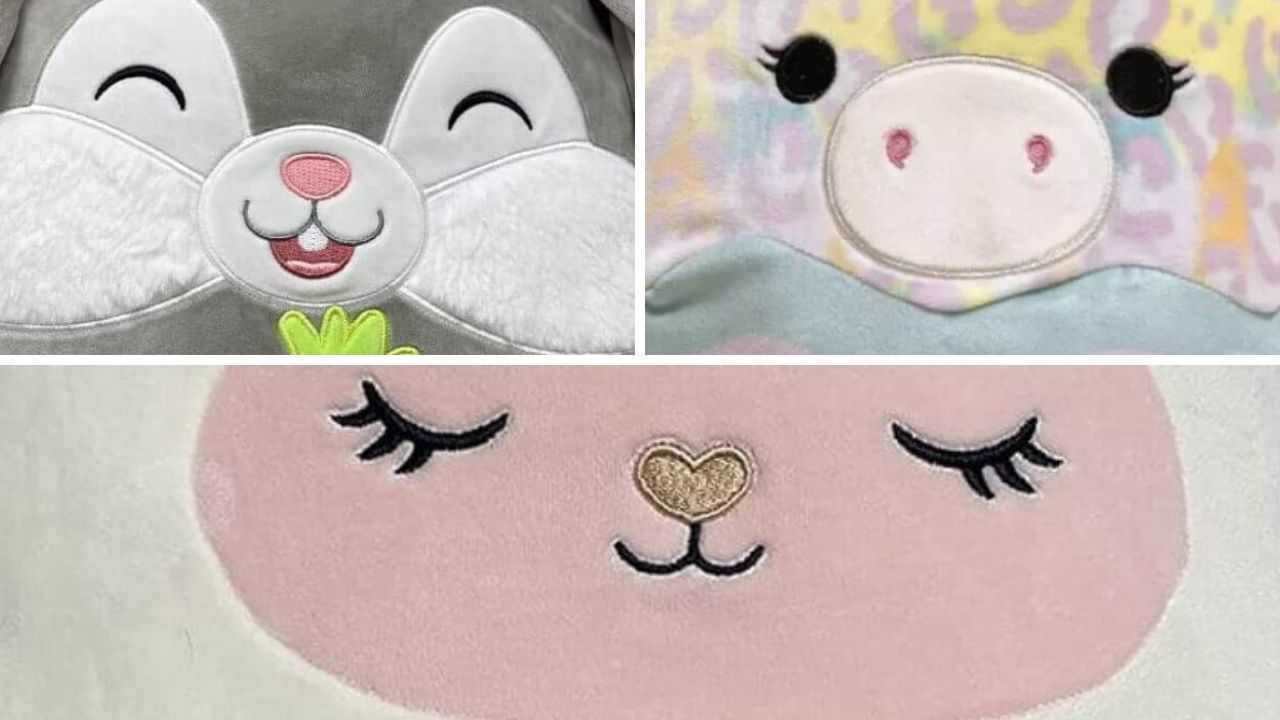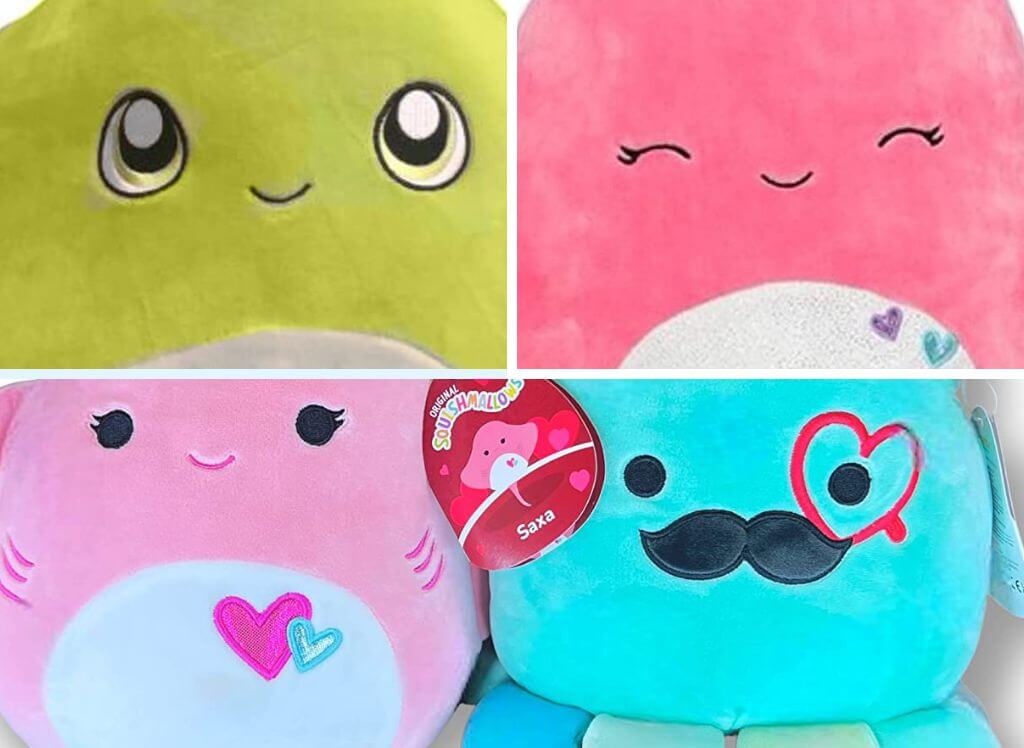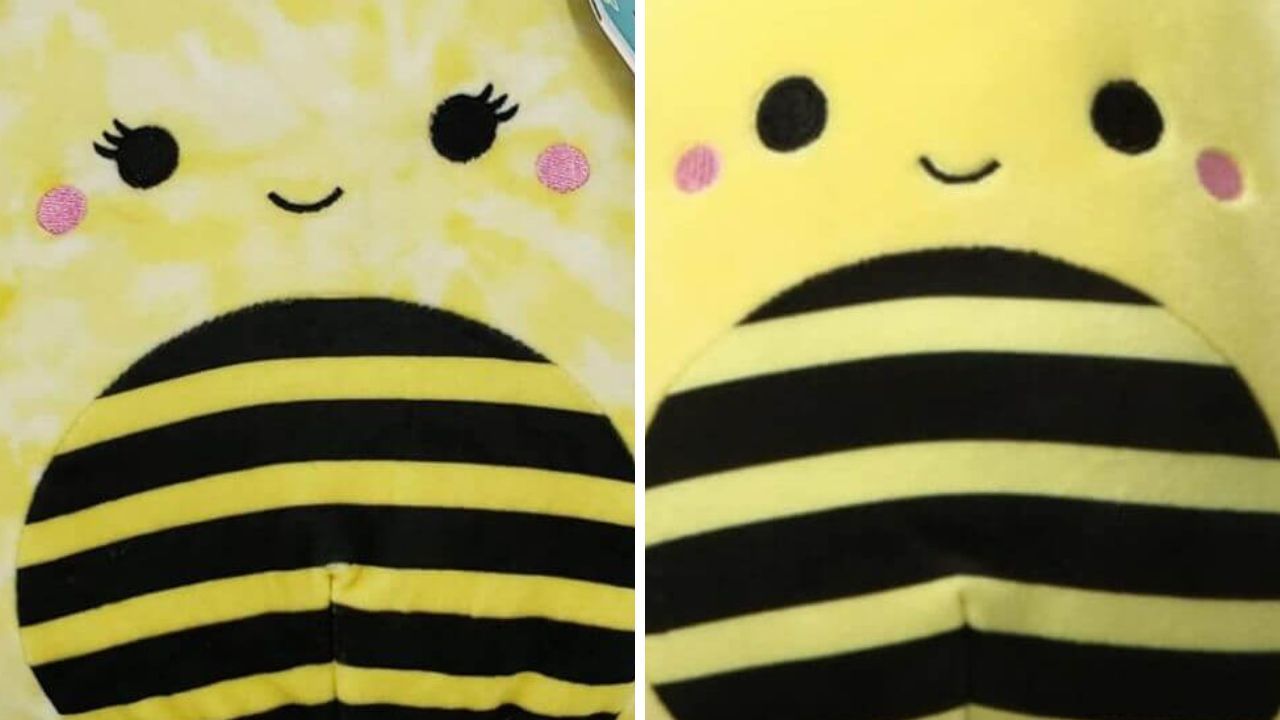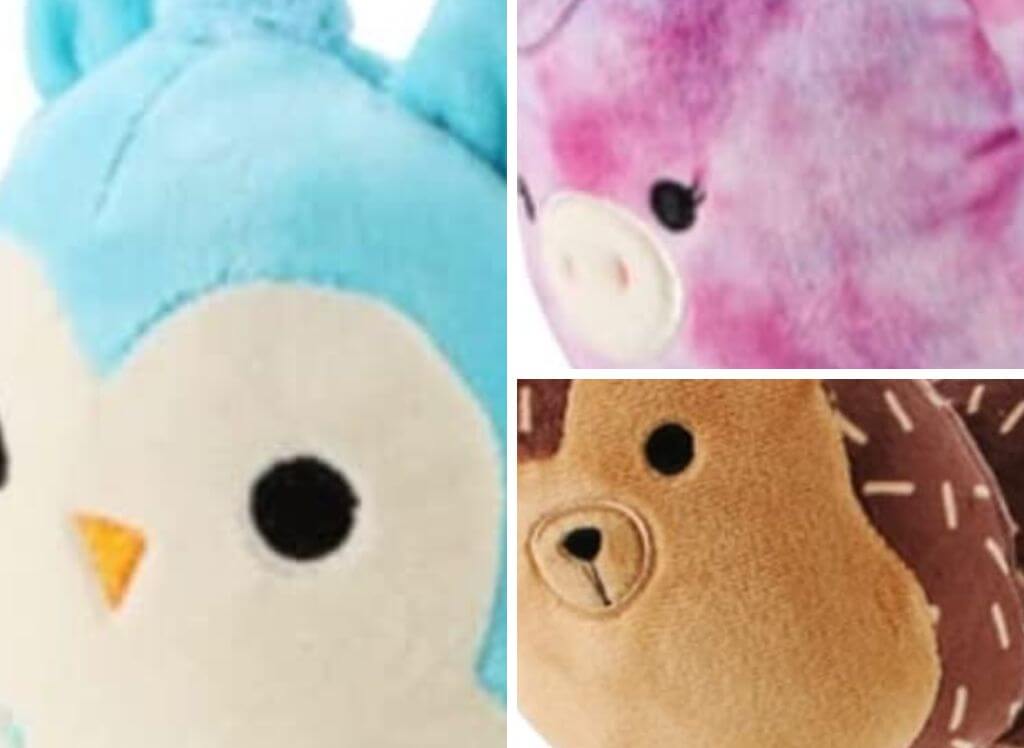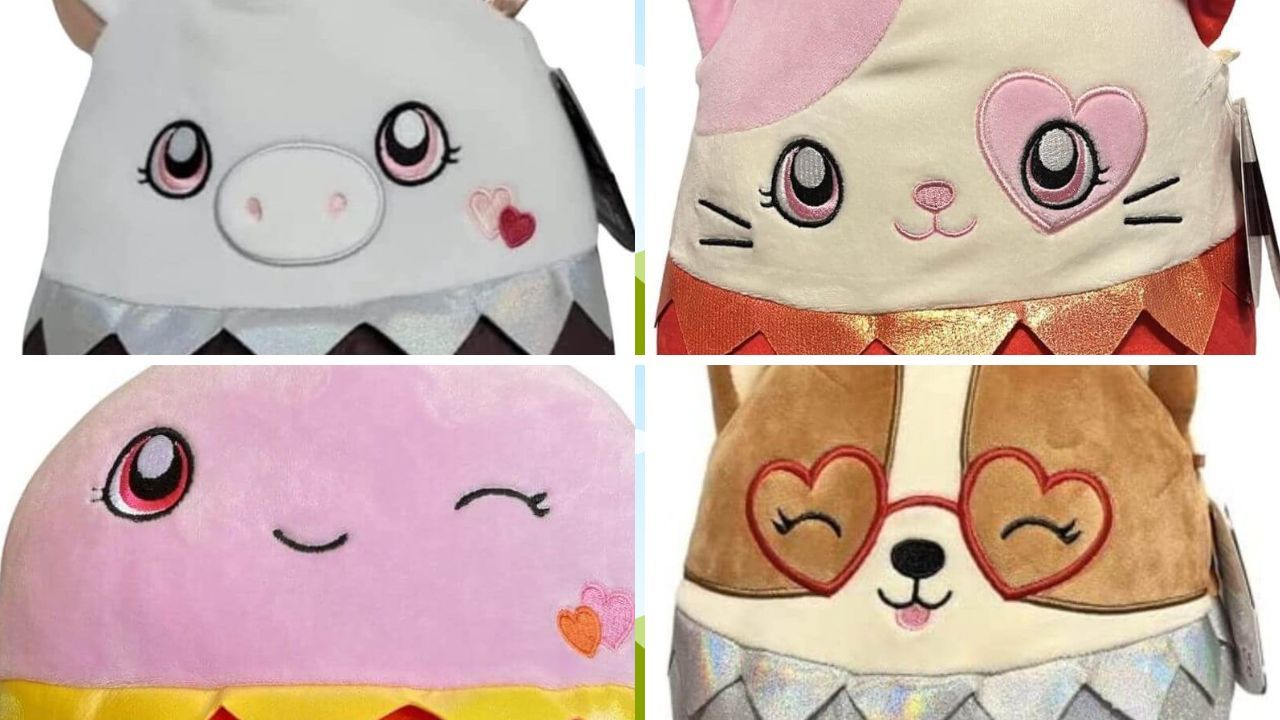 And a fun article from our friends at FeedbackFinds!
✴️
As an affiliate and associate of Amazon and other products, I do earn from certain qualifying purchases.
✴️
Would you love to do what I do? Blog and talk about your favorite products all day? Learn how ordinary people make money on the internet by watching this
free virtual workshop!